My first experience with Junior Kuppanna goes back to 2013, and I fell in love with their food instantly. Over the years, I've had many good and not-so-good experiences with Junior Kupanna. One thing that has consistently been a complaint is their quantity! Minuscule portions, hardly enough for a kid, priced quite high though! I've never had issues with their taste. I personally felt sad when so many of their outlets shut shop in the last few years.
A foodie friend and I decided to check out one of their oldest outlets, in T Nagar. It is located in one of the lanes off North Usman Road, in Kanniah Street. This is the google pointer to their location. We were actually quite late for lunch, it was almost 3 PM when we entered, only to find the place brimming with activity. Most of the tables were taken even at that time.
My friend was on a Keto diet and was here primarily for the soup and meats, no carbs. Fair enough, me being the Kuska guy had absolutely no issues there. 🙂
First we ordered a Aattukaal Soup for my friend and Chicken soup for me. Mutton Fry and a Pallipalayam Chicken too. The waiter promptly informed that soup was being heated, it will take a while and brought the starters.
Friend wanted to start with the soup, so he waited to taste it. However, he liked it when he started to eat.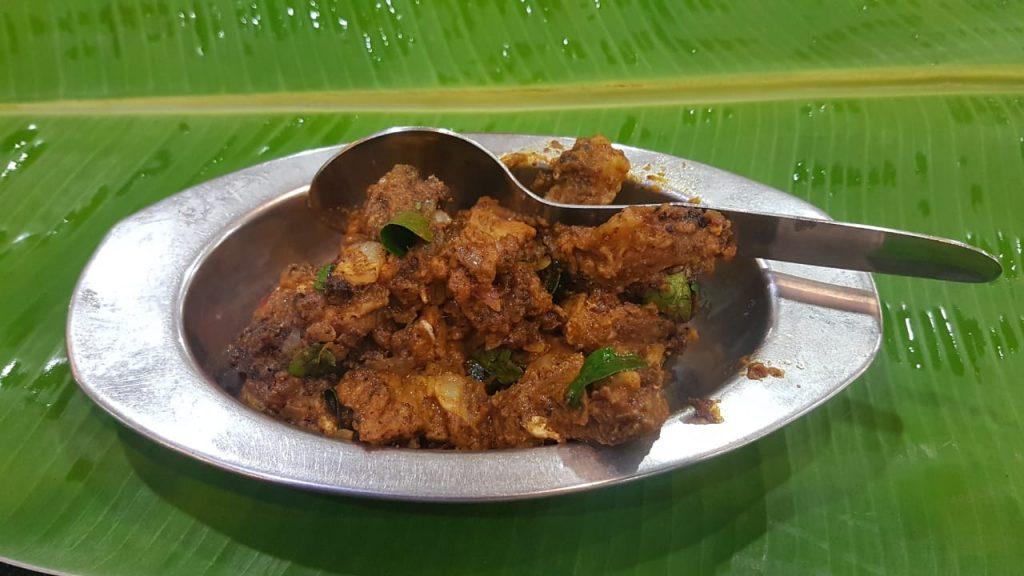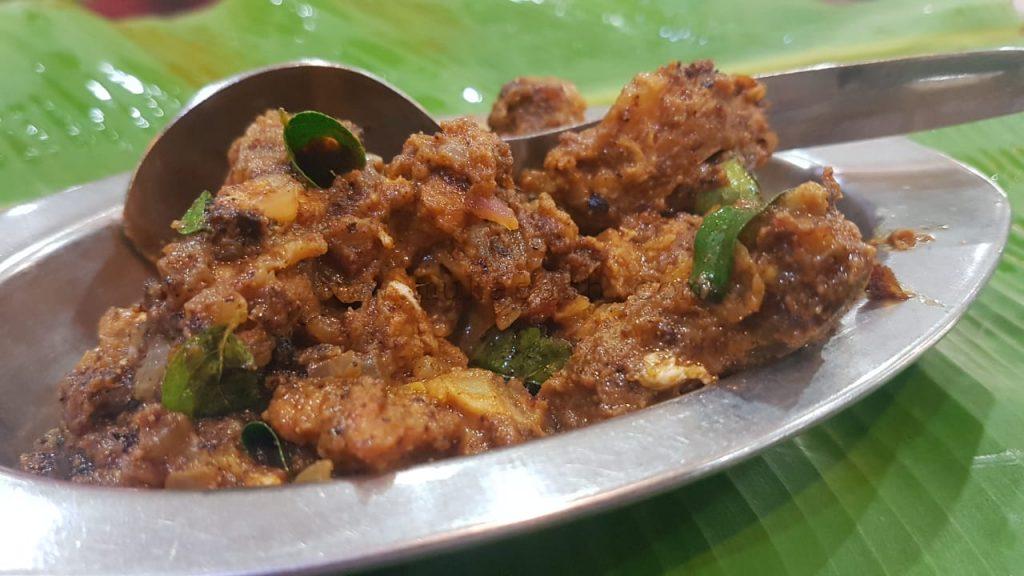 Pallipalayam Chicken was the next to come to the table. Frankly, it shattered my dreams of a wonderful lunch! Salty, hardly any flavor from molaga vaththal and coconut. I remember liking this dish so much on my earlier visit, but definitely not this one. Quite disappointed !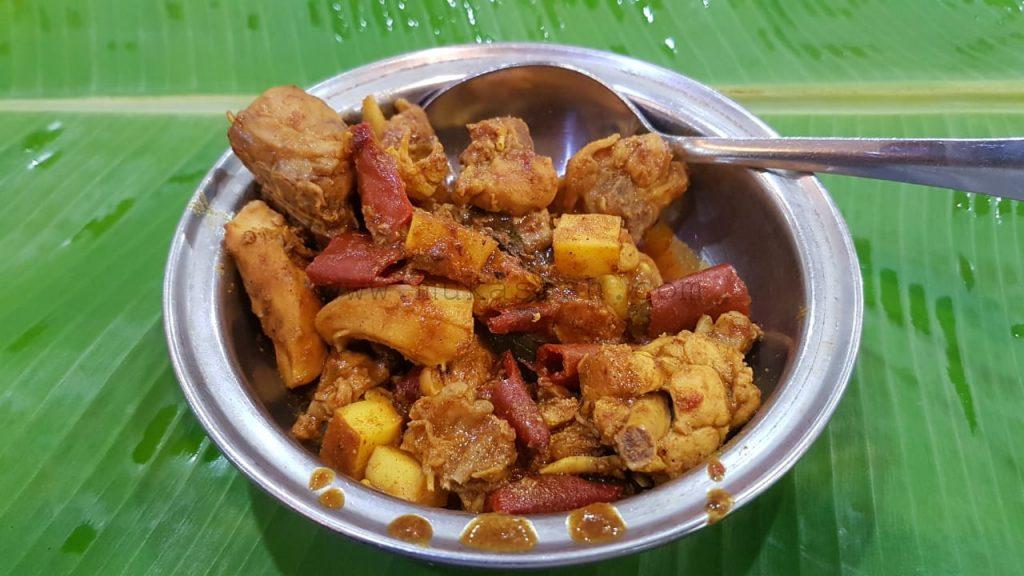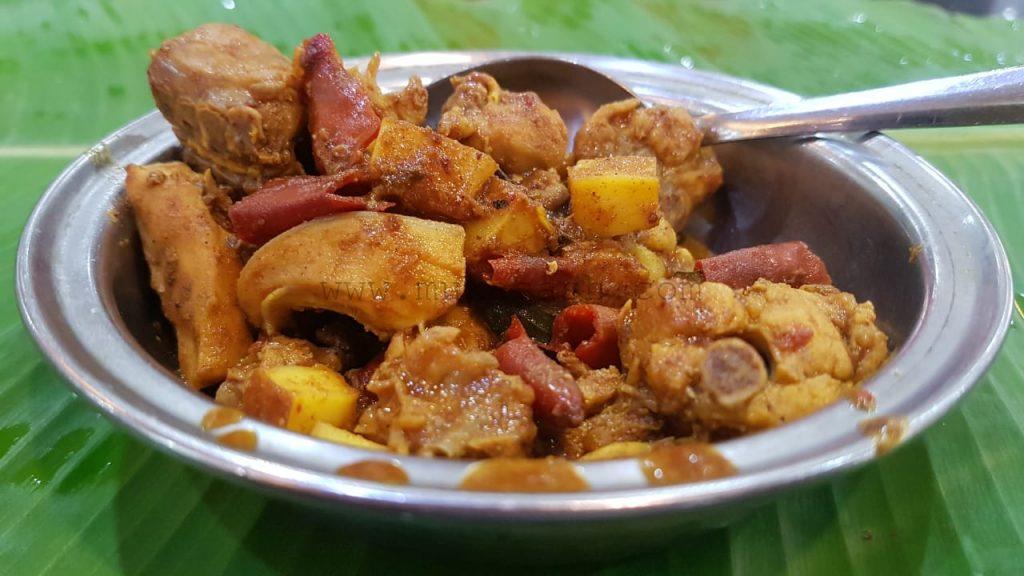 The soups made their way to the table after a while. It may look like complaining for everything, but I strongly feel the soup should be served hot, in a temperature that is fit for consumption. The chicken soup was literally boiling hot. I immediately thought what if it was a kid who unknowingly tasted a spoon of soup? Hardly ten seconds on the plantain leaf, and it left a prominent mark. After it cooled down a bit, it was indeed tasty.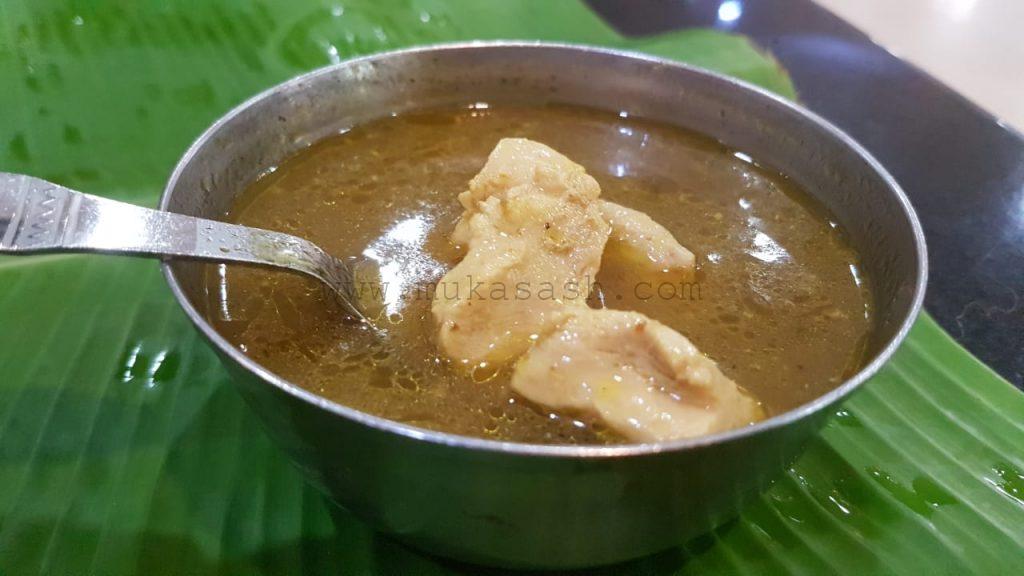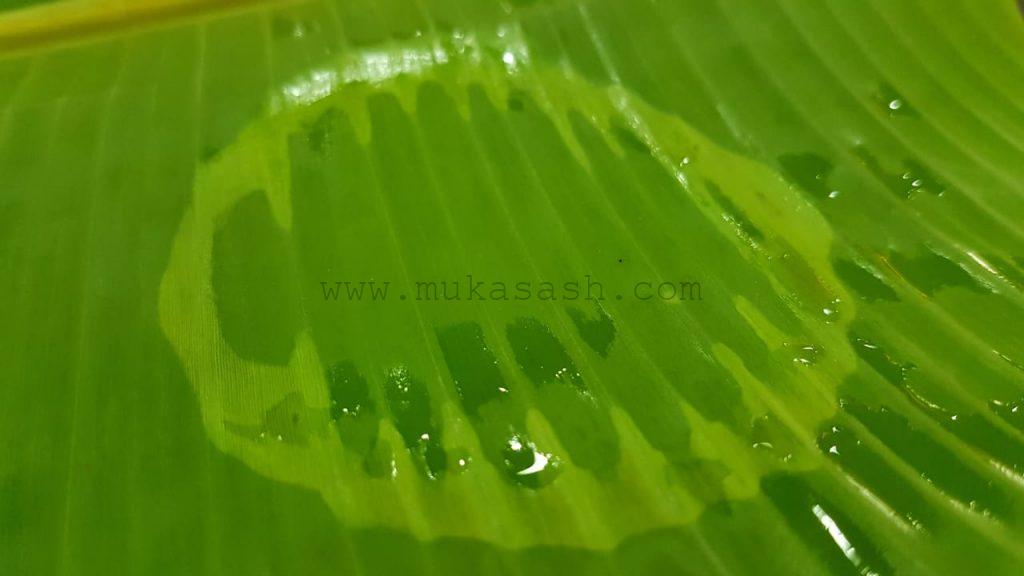 Friend liked his Aattukkal Soup! It looked as good as it tasted !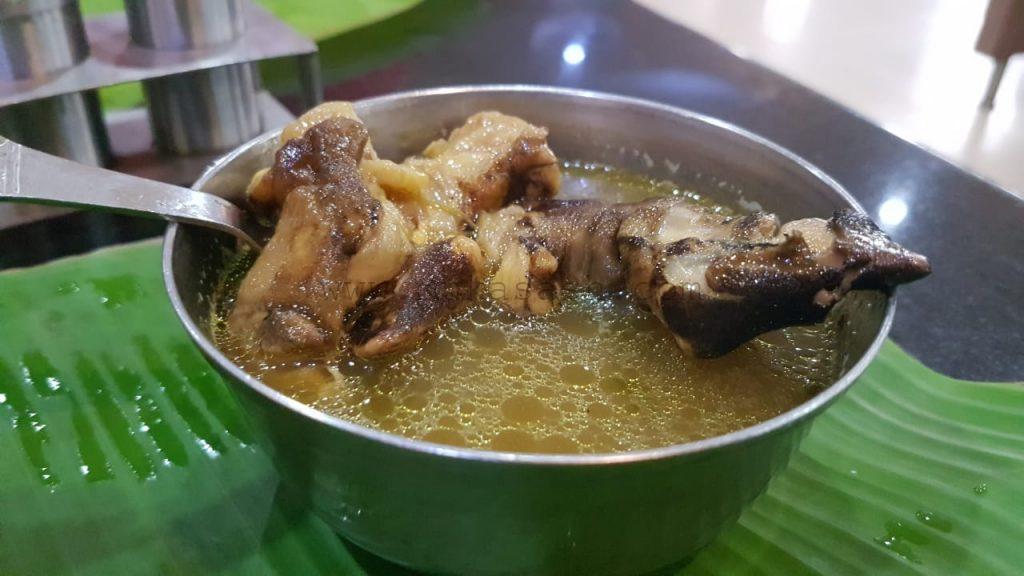 Next to come was Mutton Biryani, the deal was 'pieces for my friend and kuska for me' ! The biryani was made of seeragasambha rice, tasted wonderful. Generous mutton pieces in it, the aroma of ghee was evident, and the accompaniments – raita, boiled egg with gravy and the chicken gravy tasted yummy !
Slowly the experience of dining at Junior Kuppanna got better and better !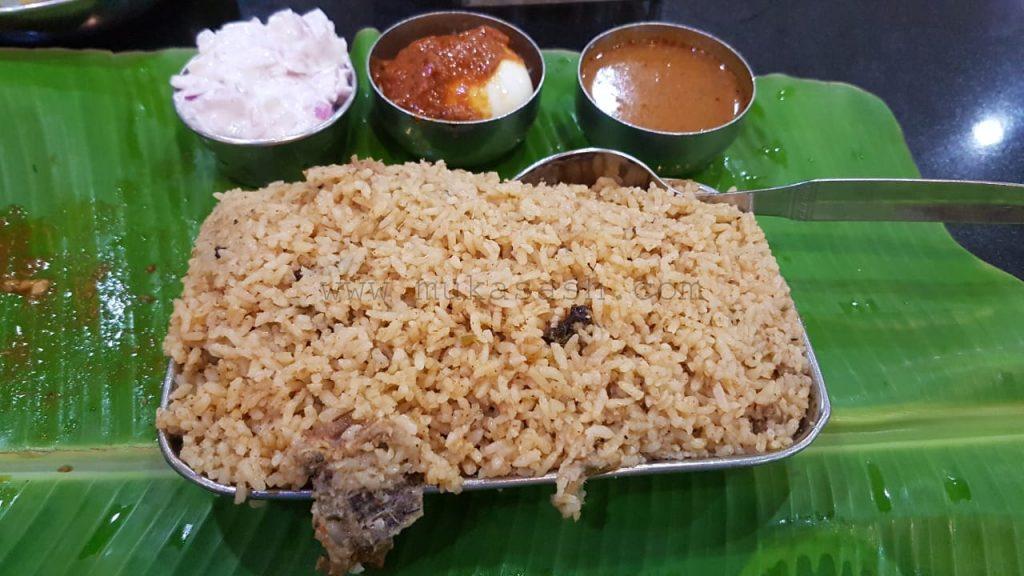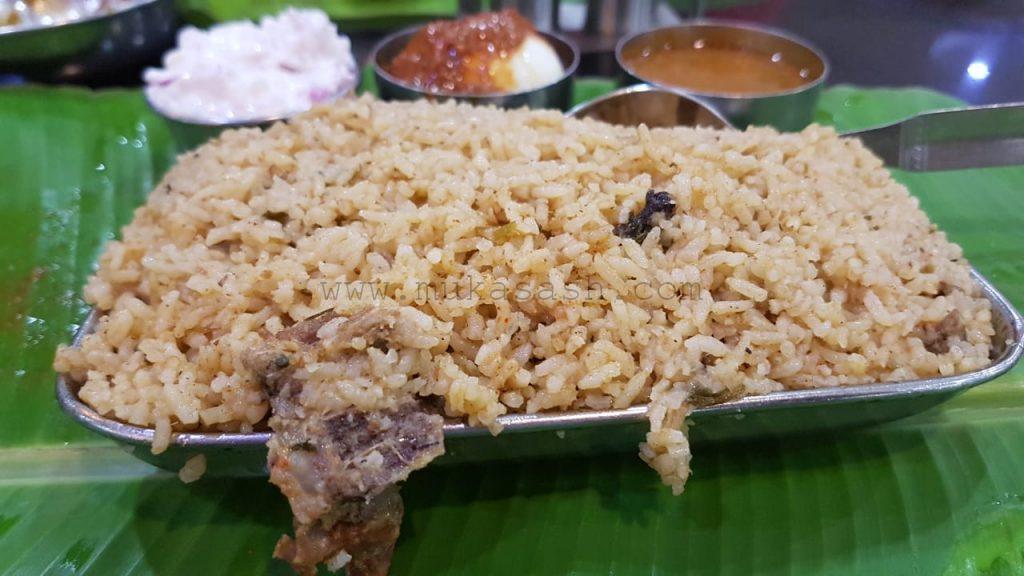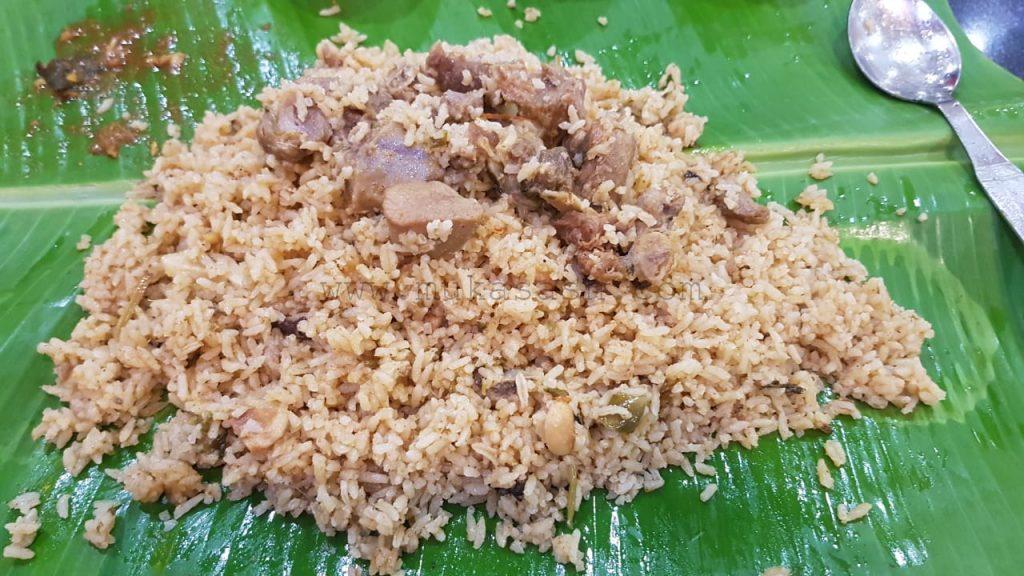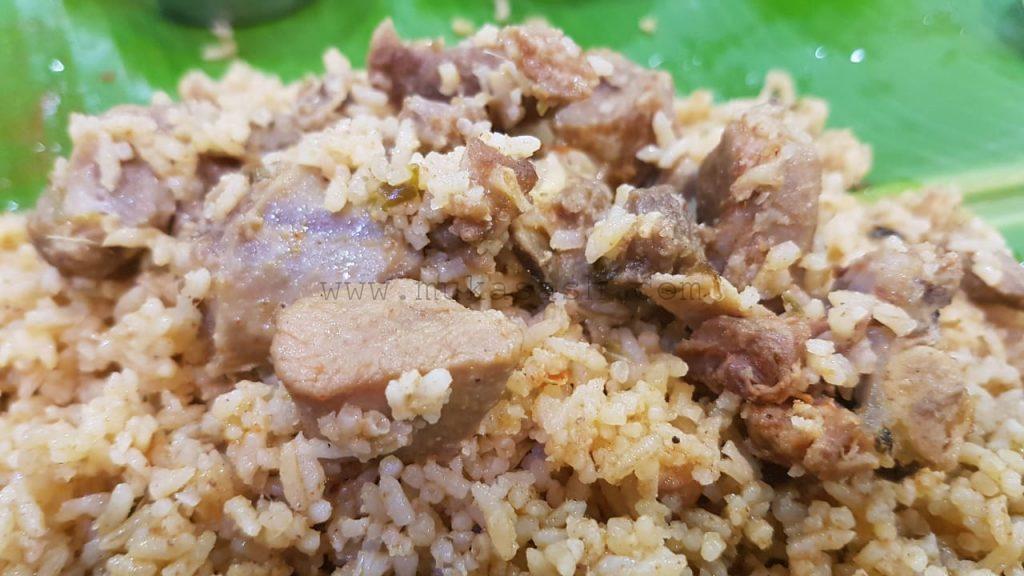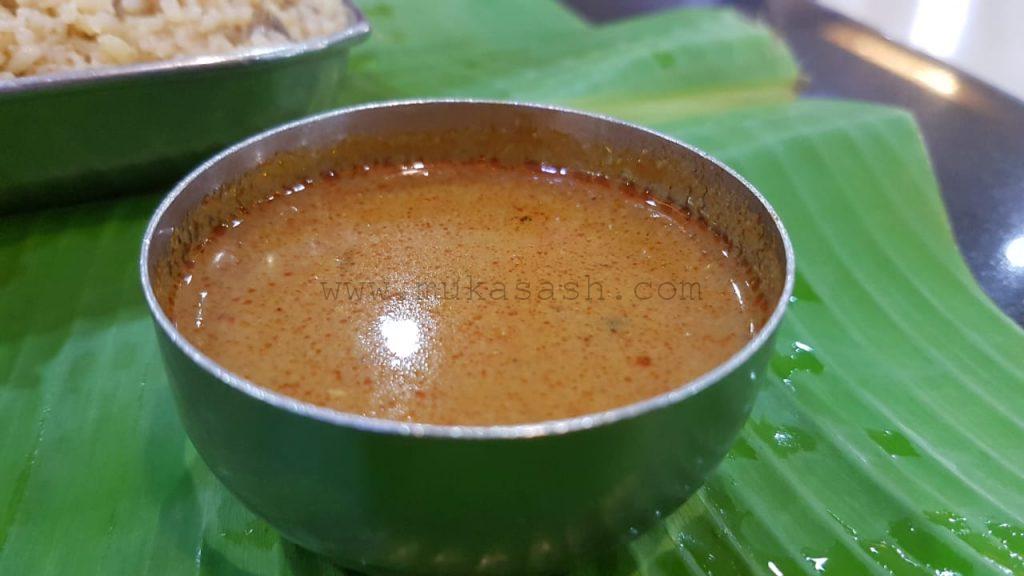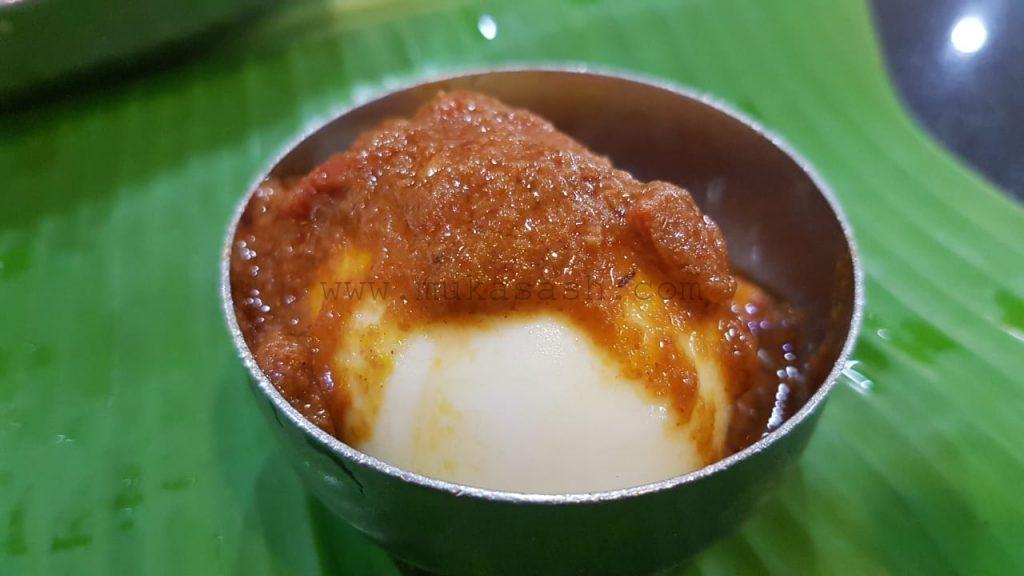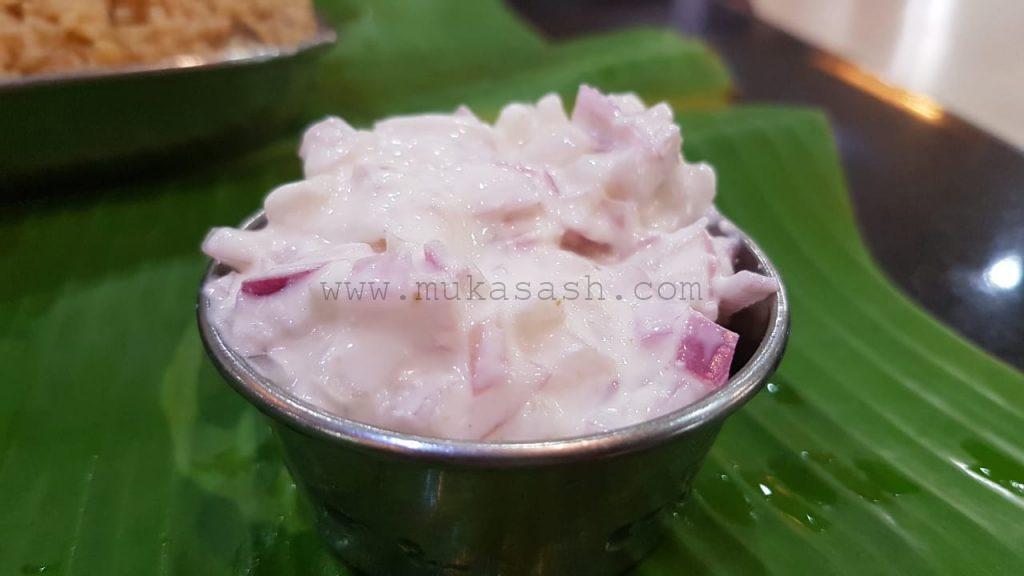 Since the Pallipalayam Chicken experience was pathetic, ordered a Chicken Sukka hoping it will turn things around, and sure it did ! Mind blowing! In most places, Chicken sukka is more like pepper chicken with the masala hardly getting into the chicken pieces. Here, it was absolutely yummy and the biryani tasted wonderful with this masala. We licked it clean in no time.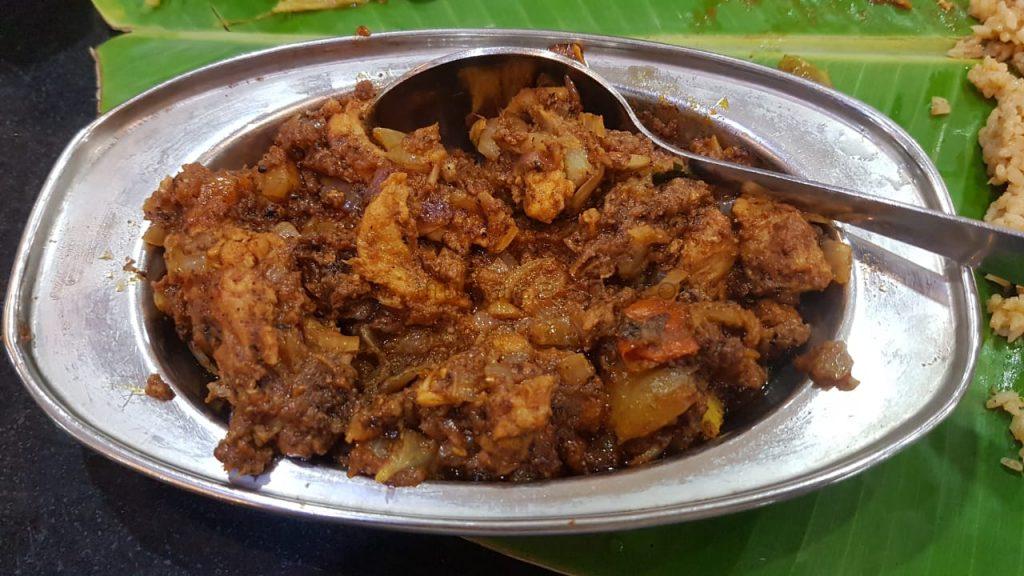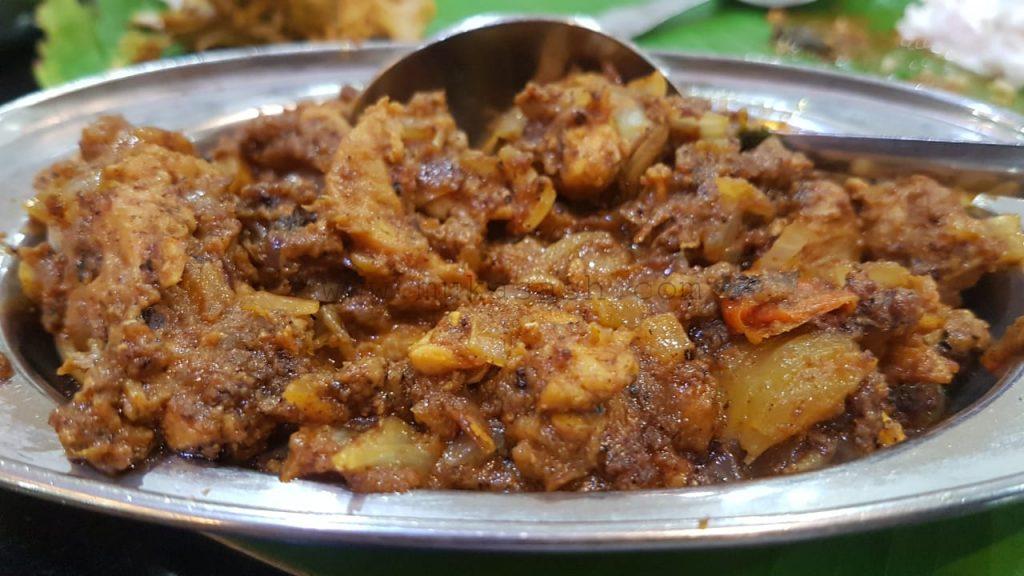 Finally, decided to end the meal with Payasam, friend wanted Lemon Juice with Salt. Semiya Payasam (Vermicelli Kheer) was chilled and tasted wonderful. Lime juice was good too.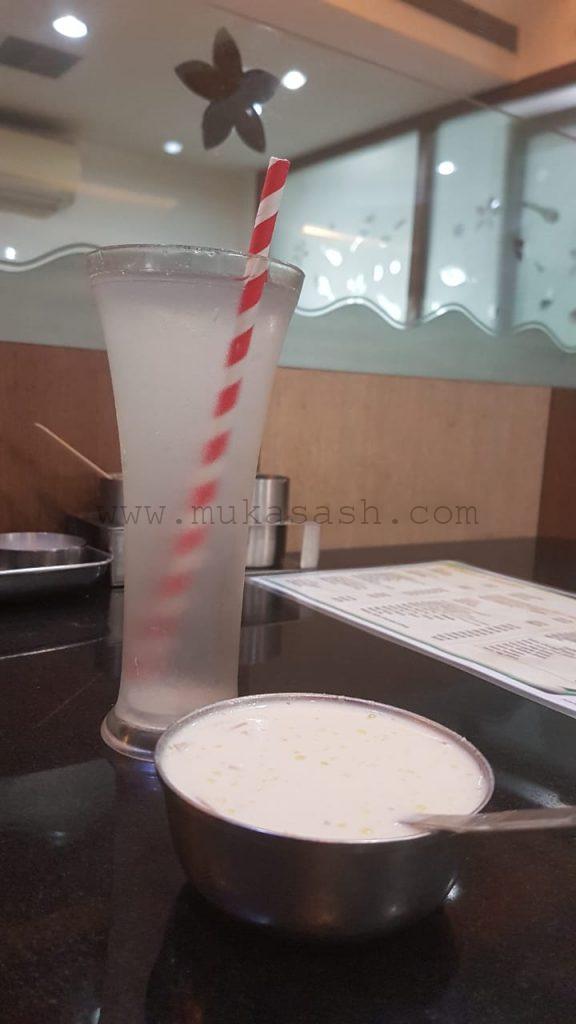 Except for the Pallipalayam Chicken, rest of the dishes tasted wonderful! Service was very courteous, and made our experience way better. We paid 1.4K in all, a wonderful lunch to end 2019 on a high!