Hotel Guru is a name that is very popular in food groups as one of the best options for non-vegetarian food in Mahabalipuram. Decided to check it out on a trip to Mahabalipuram with my cousin's family.
It was almost 1:30 PM when we reached the place. It wasn't difficult to spot as it is located bang on ECR, quite prominent in a place called Devaneri, just about 3-4 KM before Mahabalipuram. The restaurant was crowded, but we still managed to get a table right away for 7 of us. The place was spacious, clean and bright.
Three of us decided to try their Non-Veg Meals, while a couple of them opted for Biryani. We also ordered some sides along with the meals. Since I do not eat seafood by choice, had to rely on family's feedback for those dishes.
I was told Vanjiram Fry was slightly low on salt, but was otherwise tasty. It was wafer-thin unlike many places where they're a bit generous with the thickness of the piece. 🙂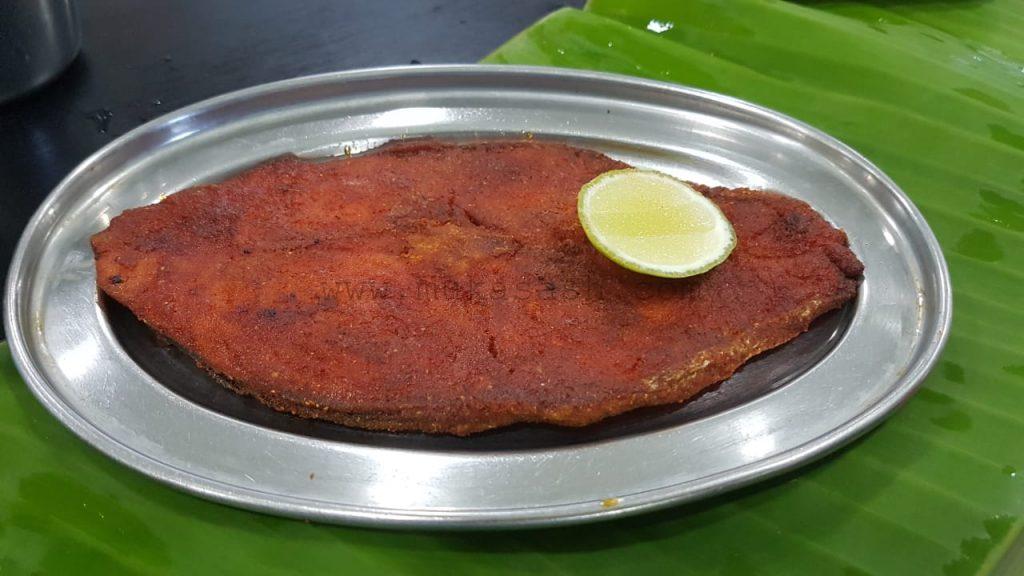 They also seemed to relish the Prawns thokku, along with rice.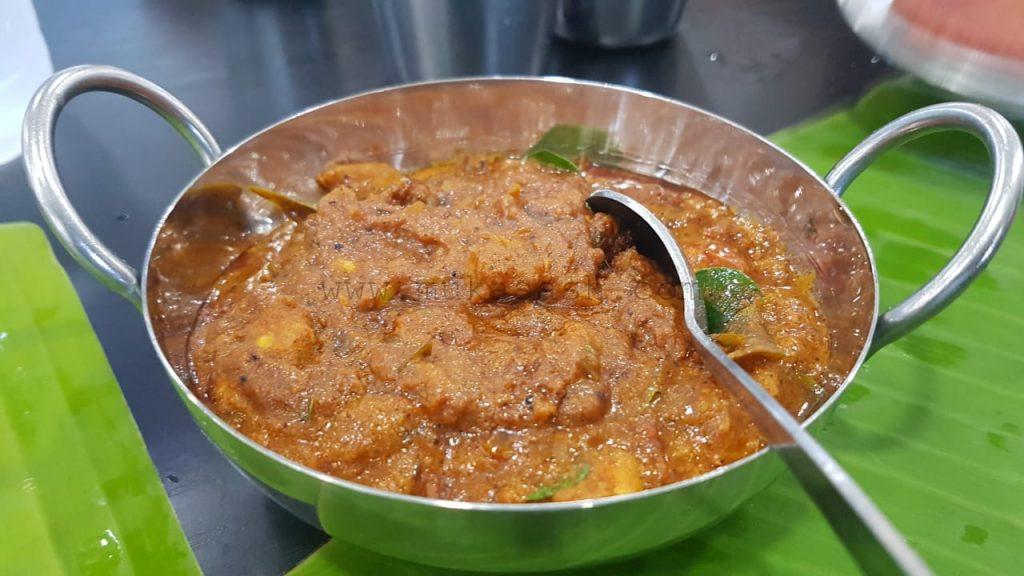 With kids in family, saucy chicken lollipop is almost a standard order everywhere. I was skeptical to order Chinese from here, surprisingly it tasted wonderful. When we repeated it, we got a fast-food version of it, sans any garnishing and not as tasty.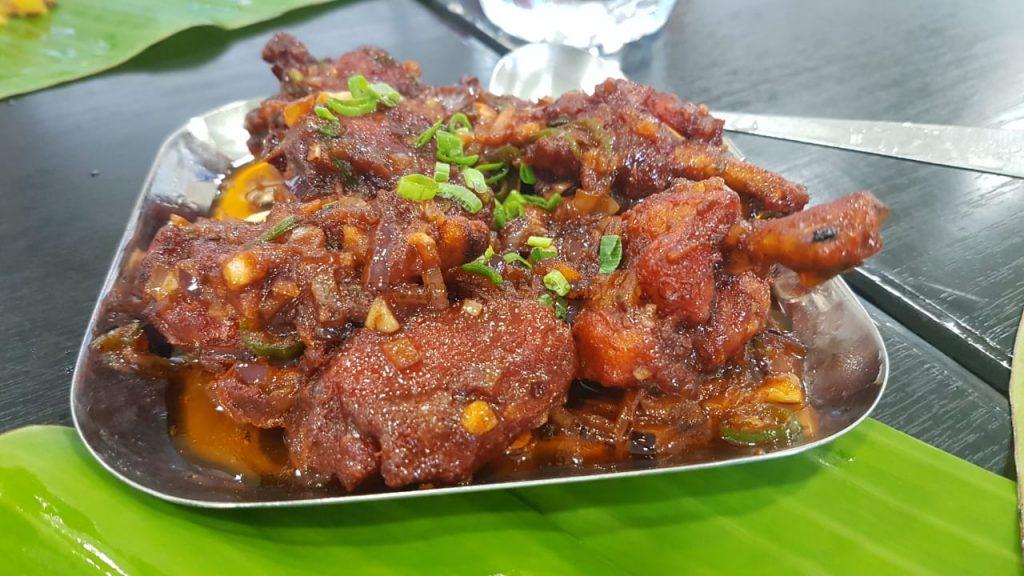 Egg Biryani and Chicken 65 Biryani made with long-grain Basmati rice tasted good. There was nothing to complain, but it wasn't out of the world.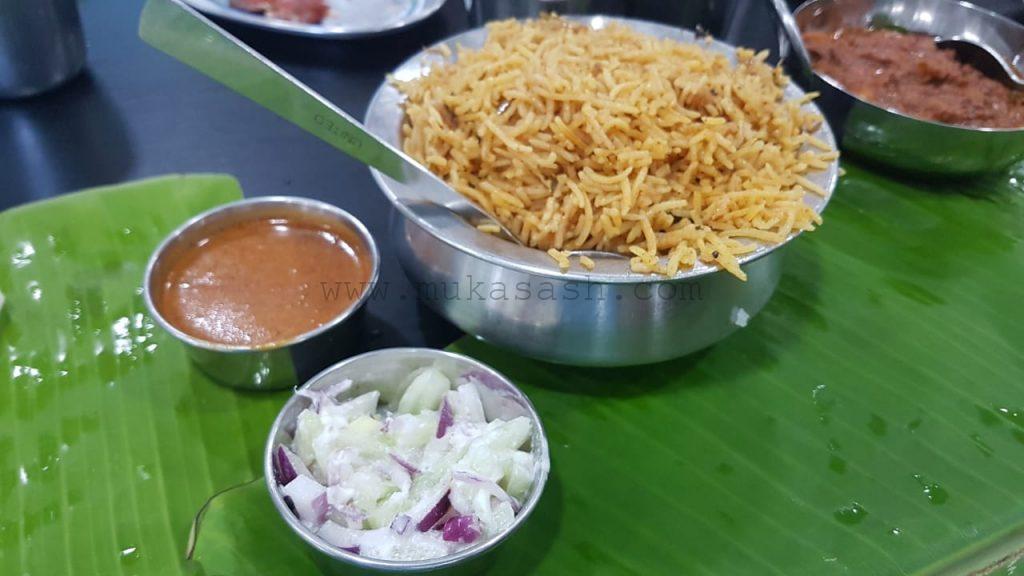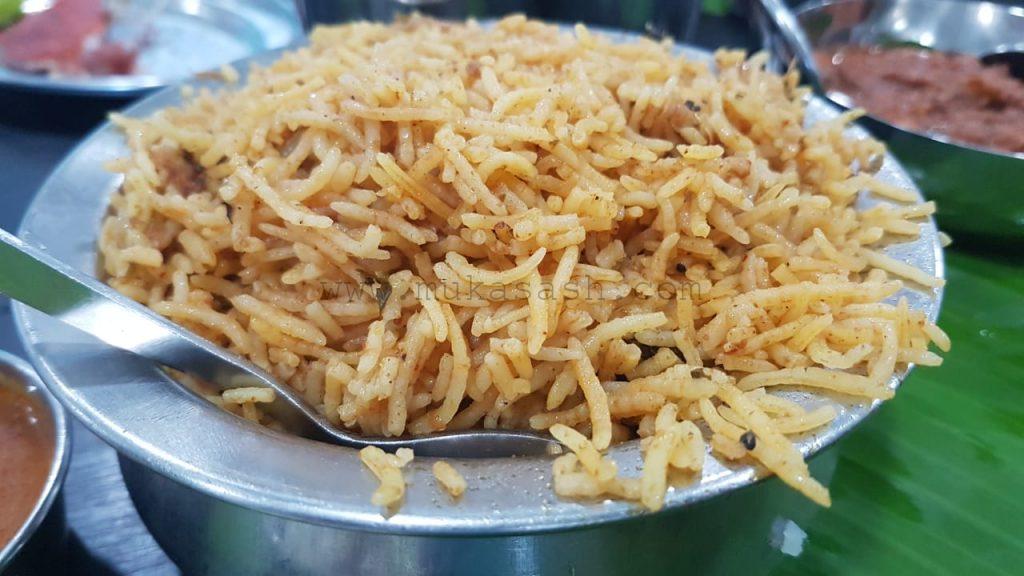 Boneless Chicken Chukka was pretty good, I would have liked the pieces smaller though. The masala didn't get into few of the pieces. We ordered two portions of it.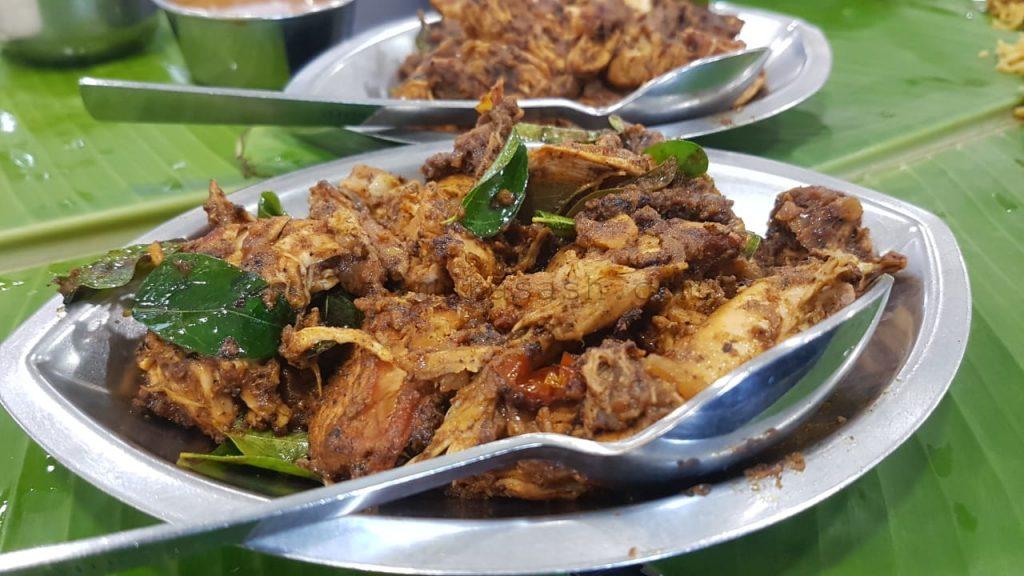 Non-Veg Meals was quite basic. Potato Poriyal and Cabbage Kootu were the only vegetarian sides in addition to the three non-veg gravies – Chicken, Mutton and Meen(Fish) Kozhambu sans pieces. Rava Kesari was the sweet along with the meal. The chicken and mutton gravies weren't very distinctly different in taste, very subtle. I didn't touch the Meen Kozhambu. Rasam and Buttermilk were decent. For 140 rupees, you can't complain!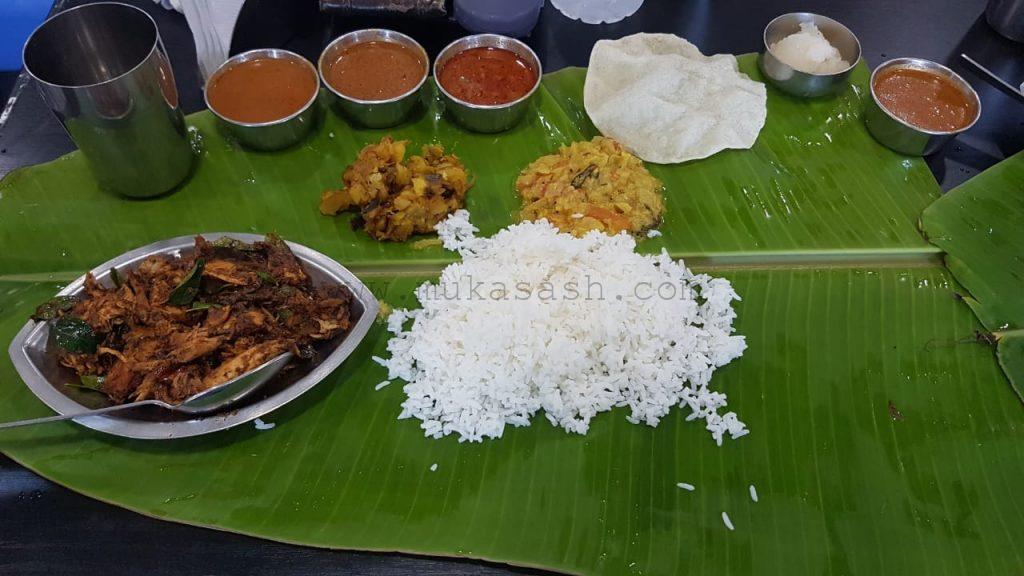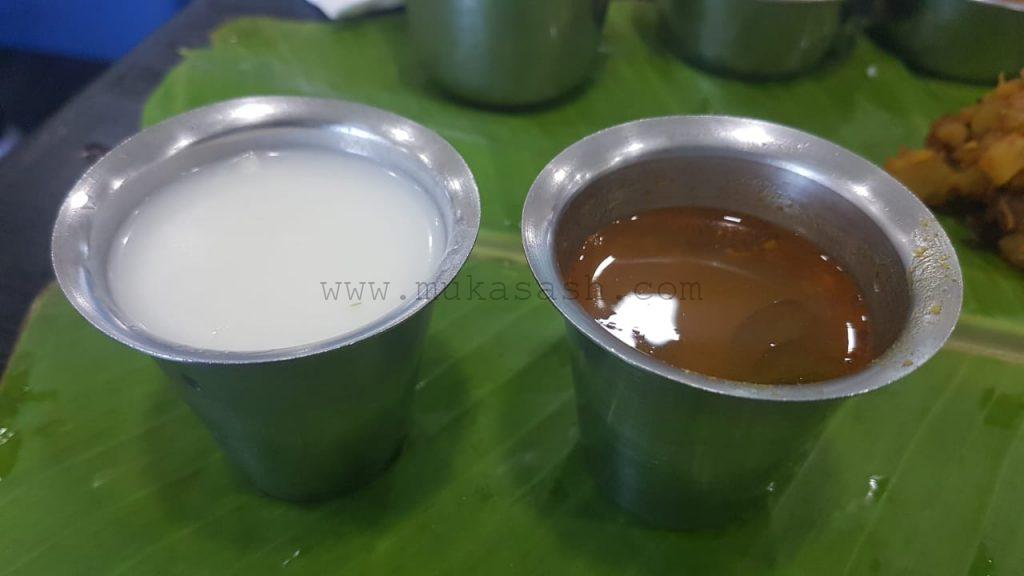 There was also a sole vegetarian in the group who managed well with Veg Manchow Soup and Veg Noodles. 🙂 Quite out of place!
Service was pretty good overall, except for chicken 65 Biryani which was served very late. They perhaps missed it in the order and then added it.
Overall, the meal tasted good. I wouldn't specifically complain about anything, but it definitely was not lip smacking food. It is one of the very few options for decent non-vegetarian food with ample parking space and restrooms which makes it an obvious choice for many people heading to Chennai.
We paid 2.5 K in all, quite a satisfying lunch. I would definitely consider coming back if I am visiting Mahabalipuram.