On a friend's recommendation, on our way back to Chennai, tried Mythili Mess for lunch. It is located bang on the Salem-Ulundurpet Highway, coloquially called Salem Bypass, right after Attur when you're headed to Chennai. Looking at the number of cars that stopped here for lunch, it seemed to be quite a popular place.
The place had AC and non-AC dining, we chose to sit in the non-AC section. Quite typical of these places, the waiter mentioned the dishes available orally, and we ordered. There was no menu as such. That didn't matter though!
Both the friends chose Non-Veg Meals, while I decided to have Biryani. We decided to order some starters along with these.
Naattukozhi Pallipalayam Fry was my choice, and what we got was exactly what I had in mind. Generous amounts of coconut bits and dry Red chillies, it was tasty. This dish basically will not have an overpowering masala like Chettinad Chicken and the likes, but subtle flavor from the coconut and chillies.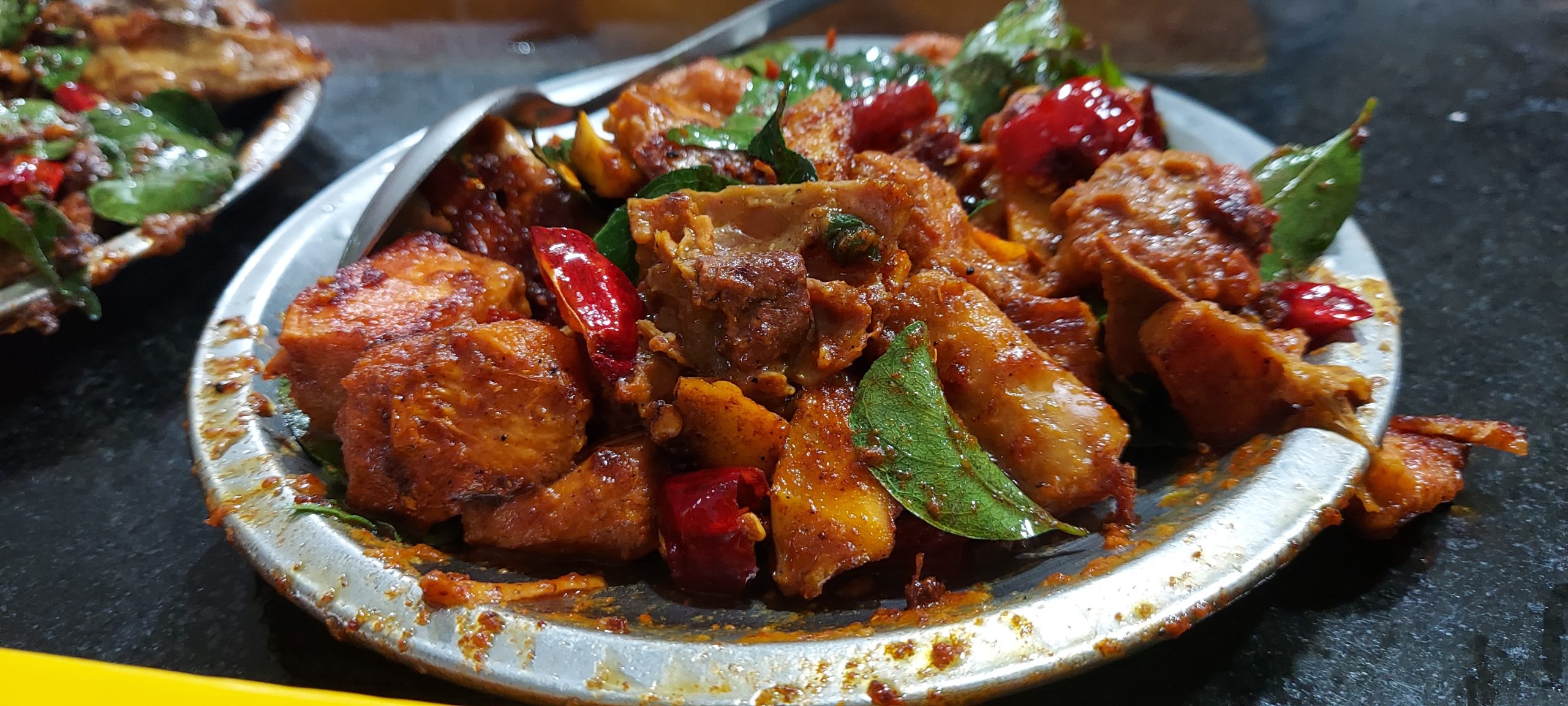 Friend tried Pigeon Fry (Puraa Fry). He seemed to like it, I did not try.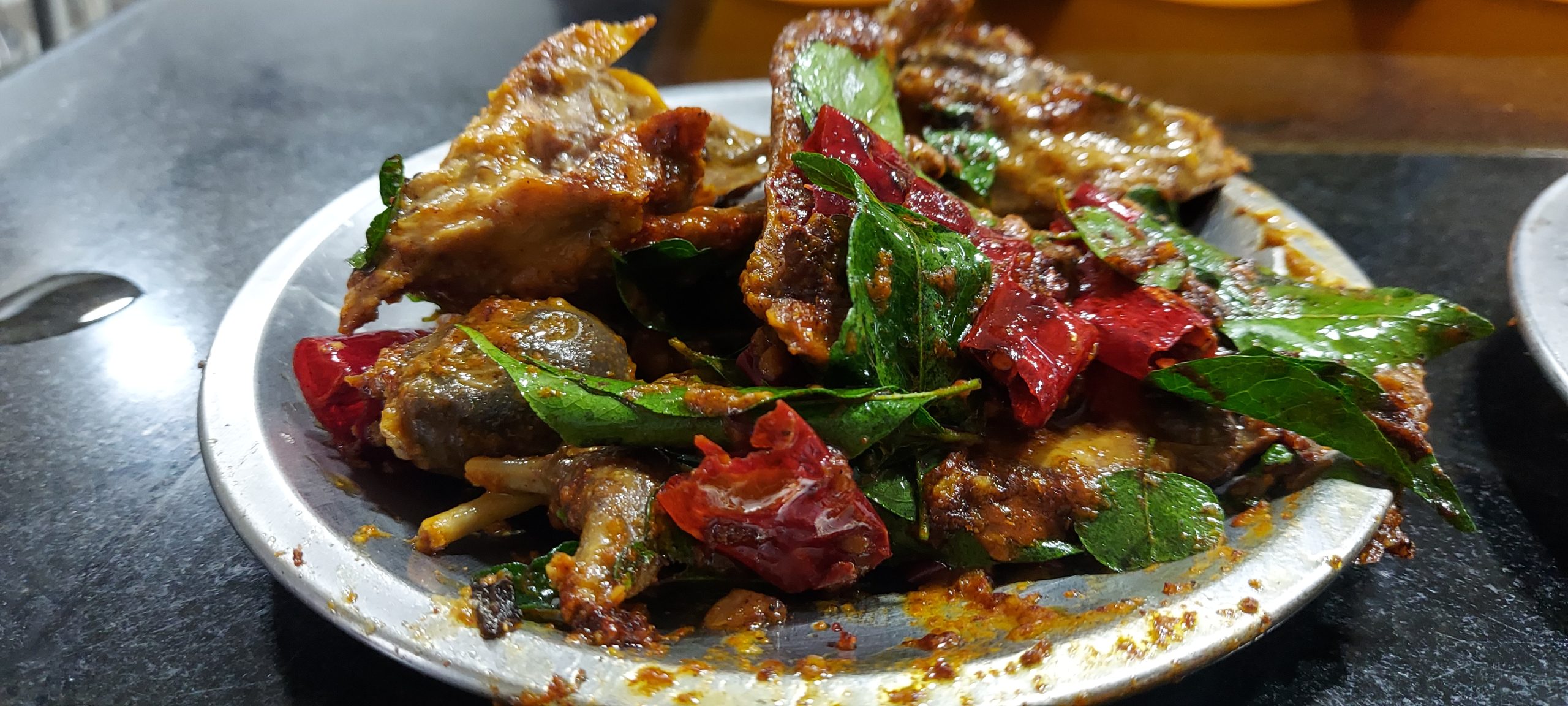 He also tried a Paarai Meen, a fish fry and enjoyed it.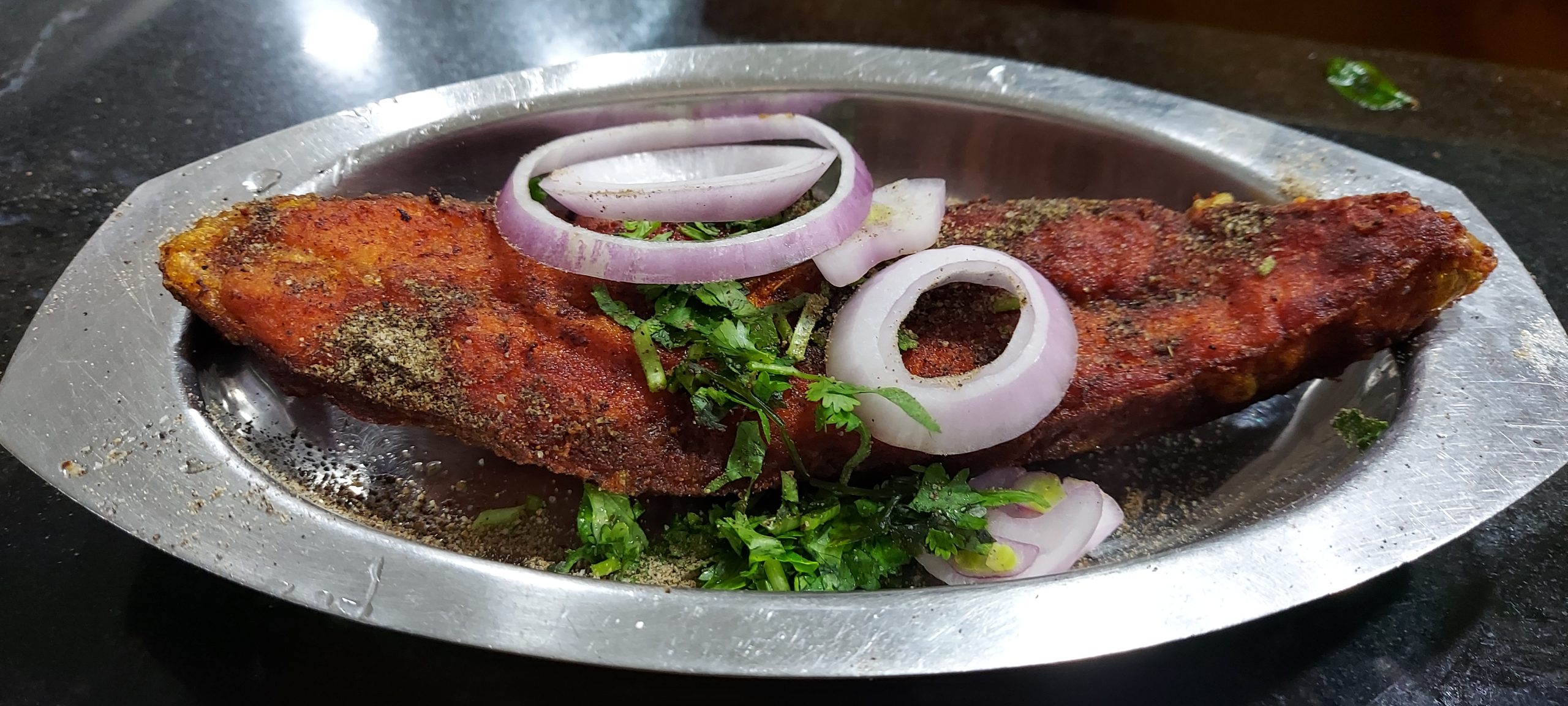 Biryani was underwhelming. No complaints with the taste, it was good and flavorsome, but at 1:30PM on a Sunday, it was served at room temperature, bordering on cold. That was surprising!
However, the Pepper Chicken gravy was the star of the meal. It was very tasty, thick and made to perfection. Friends enjoyed it with white rice.
I ordered a couple of parottas after the Biryani, as the portion wasn't too big either, and we shared a bit of it amongst ourselves. Parottas weren't hot, but warm and it was soft. It tasted wonderful with the Pepper Chicken Gravy. After a long time, I saw the waiter shred the parotta on my plate 🙂 This was something which was a norm in Trichy, and only after coming to Chennai, we got to know we have to do it ourselves. 🙂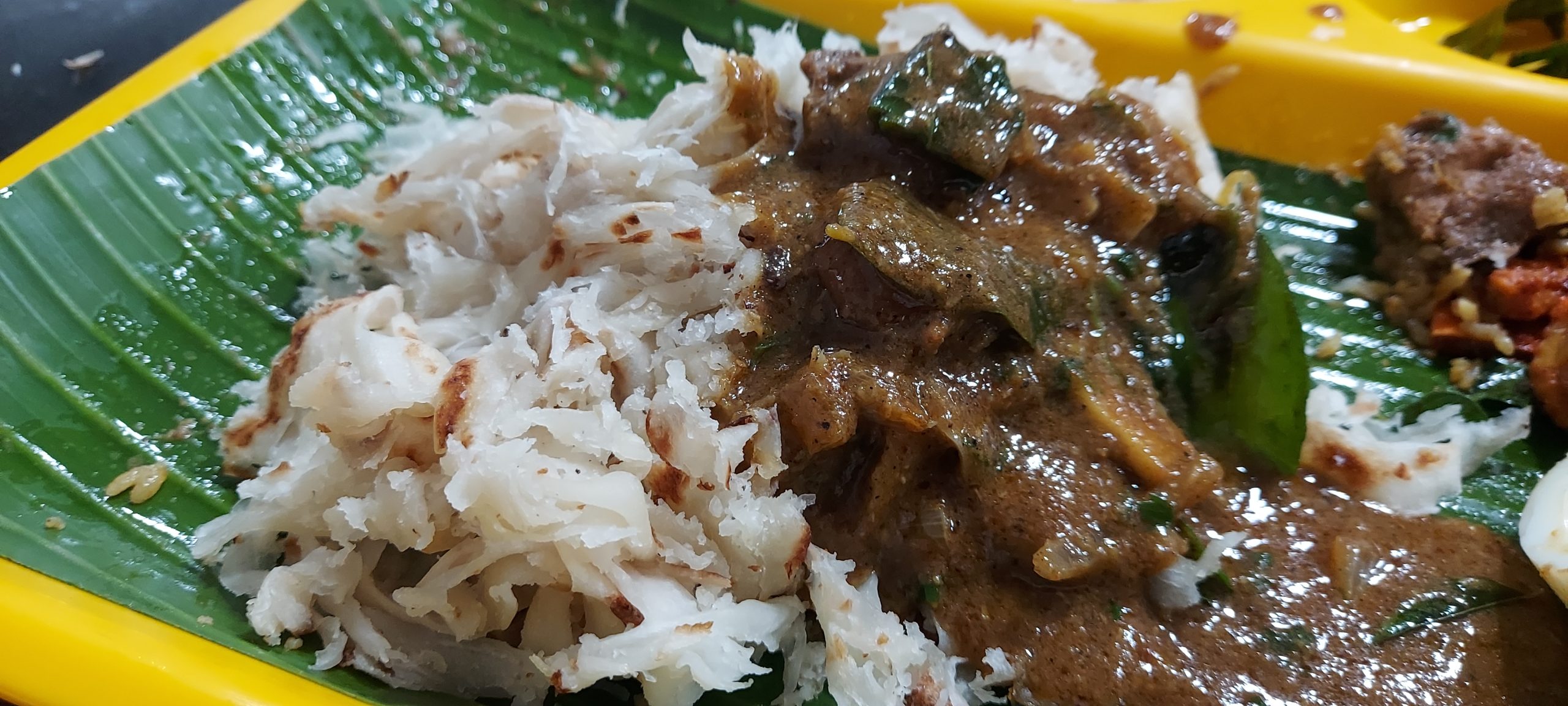 Friends liked the Naattukozhi gravy and Meen Kuzhambu with white rice. They also seemed to enjoy the Naattukozhi Rasam with rice, a pic I couldn't click.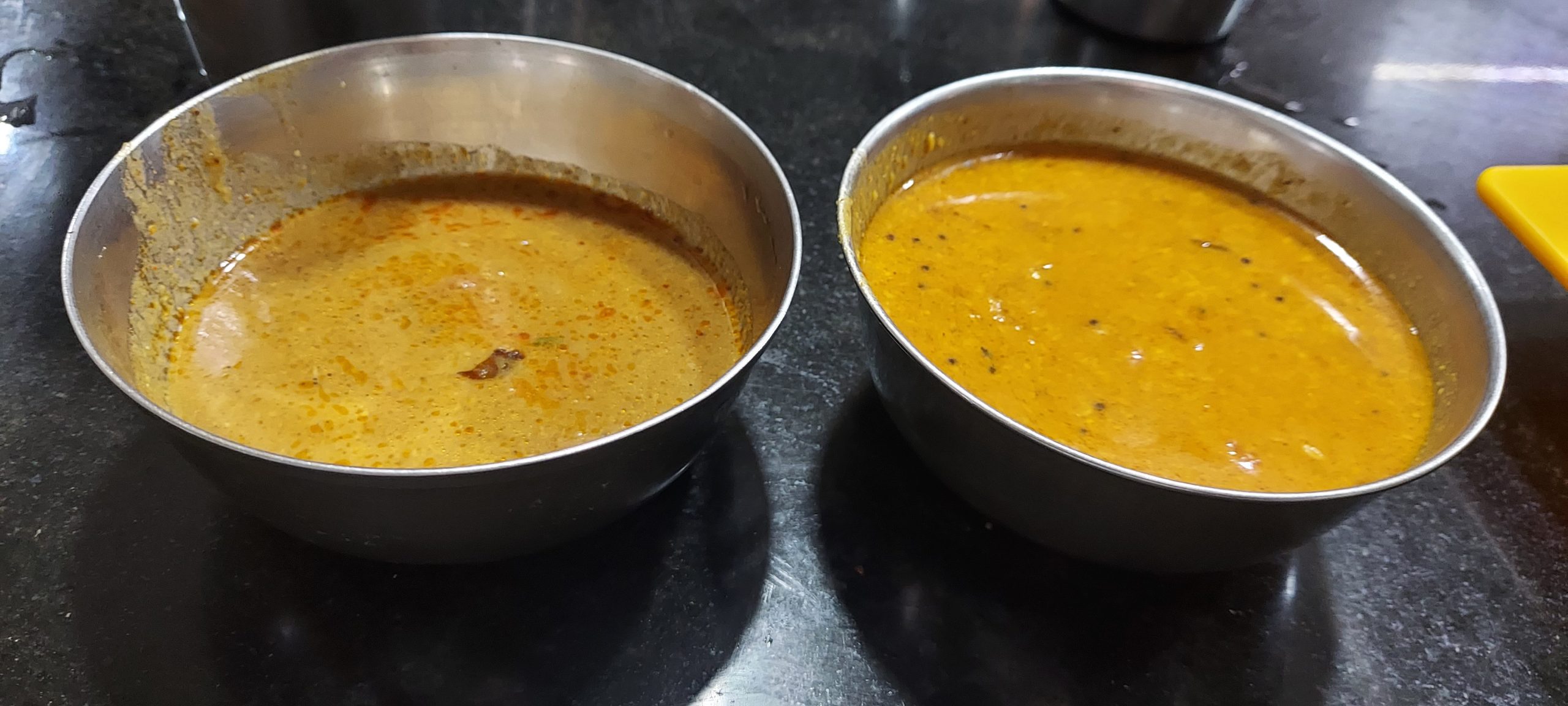 Finally, couldn't click a pic of the curds, and the curd rice friends had. It was absolutely think and creamy. The size of serving was just awesome! Friends loved it. I ordered a glass of buttermilk, it was good too.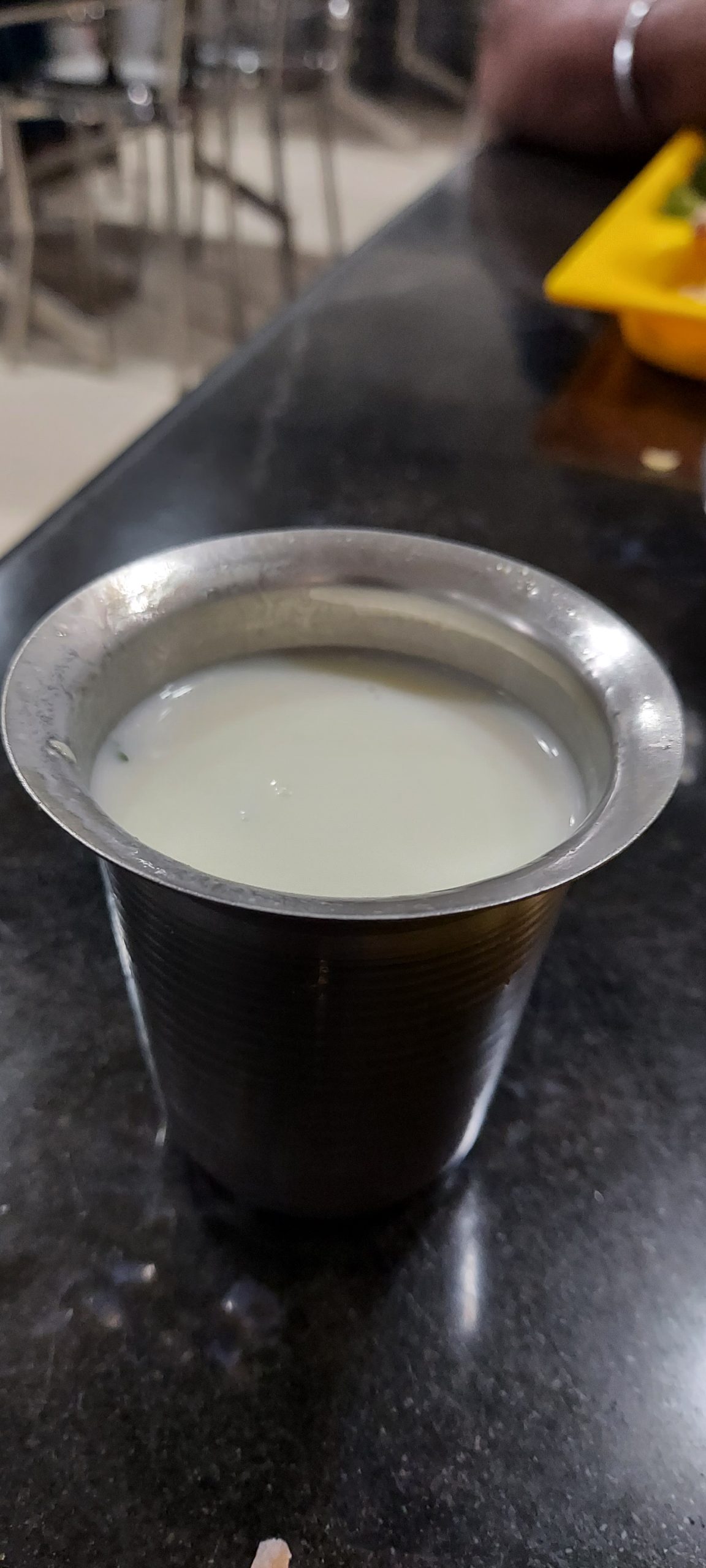 Overall, we paid 1230 bucks, there was nothing to be called bad. Biryani could have been hot was the only thing that could have been better, though the taste was okay. Overall, a pretty good place on the highway for lunch. We came out quite satisfied.