A couple of friends and I decided to meet up in Mylapore, and what better landmark than Nageshwara Rao Park ! Of course the plan included breakfast and I decided to try Thaligai, which is located just diagonally opposite to the main entrance of the park.
It was a rainy morning, and our meeting sort of started and ended with breakfast in Thaligai. 🙂
I was pleasantly surprised to see nice a nice brightly lit place, ACs on and nicely cooled, modern yet traditional kind of interiors, very different from what I had in mind.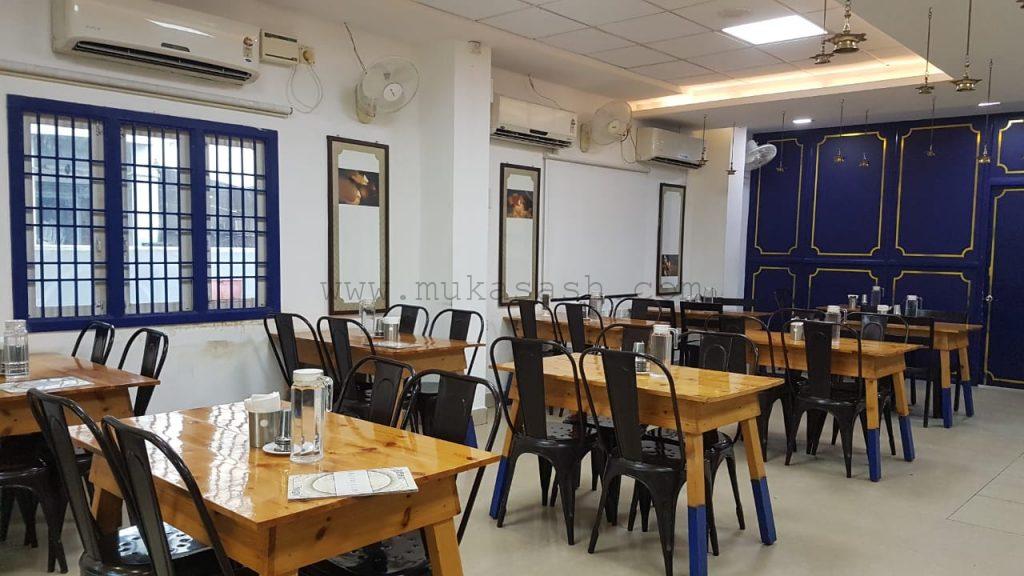 A friend started with a Thaligai Breakfast Combo. It had almost everything, Idli, Vadai, Pongal, Dosa, and Poori, and a Kesari. He seemed to like what he ate.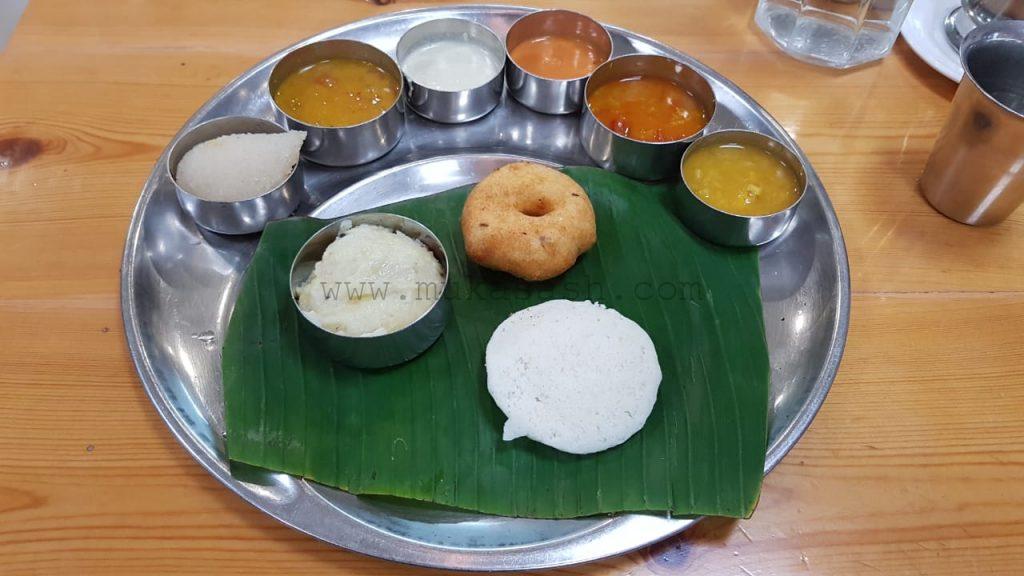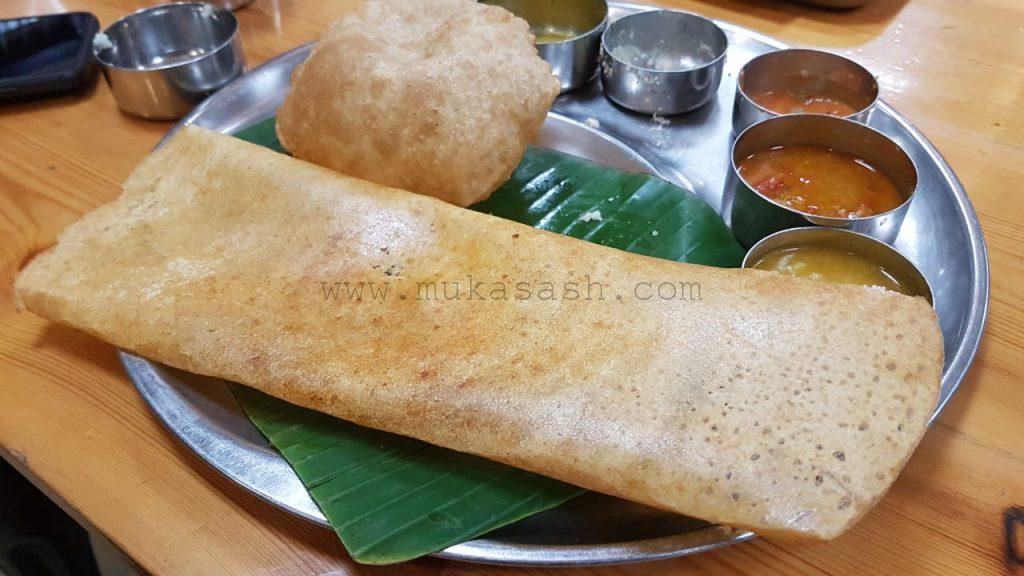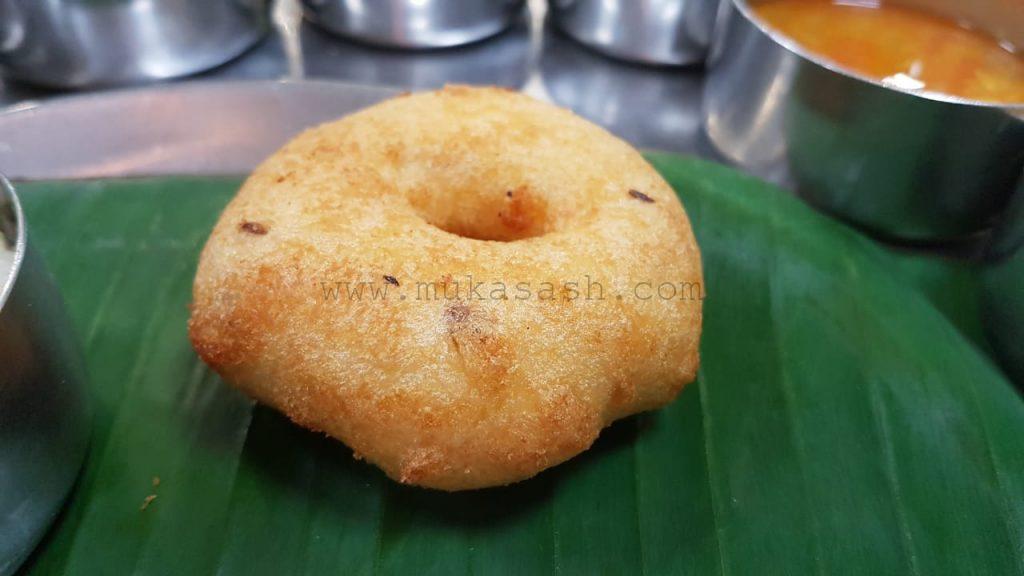 My eyes first spotted Elai Vadaam on the menu. Its not very common to see it in a restaurant menu, so decided to try that. It is basically one step short of making arisi appalam. Instead of the last drying part, it is served as a steamed crepe. It was served piping hot from the steamer. Had to wait a little before I could peel it off the plantain leaf. Tasted good, quite spicy (read as hot) because of the green chillies added as a paste to the dough. Cumin seeds added to the taste.
The Puli Milagaai that was served alongside was nice and different, I had a very little of it.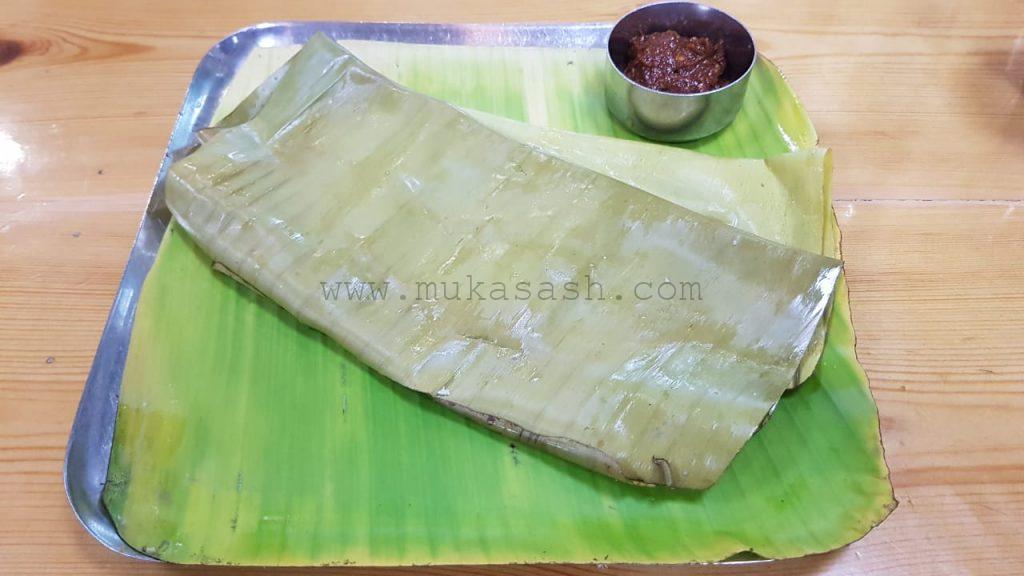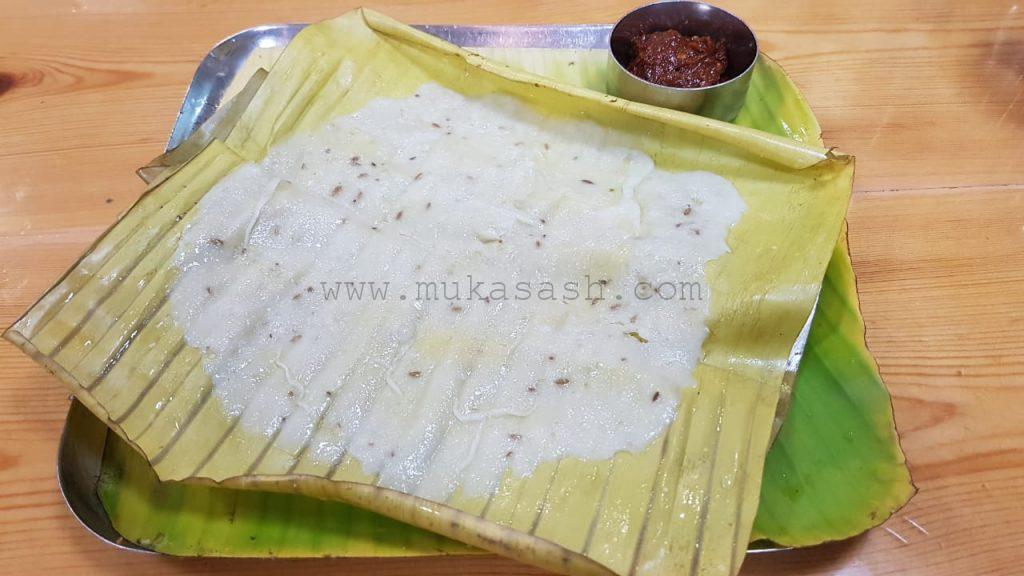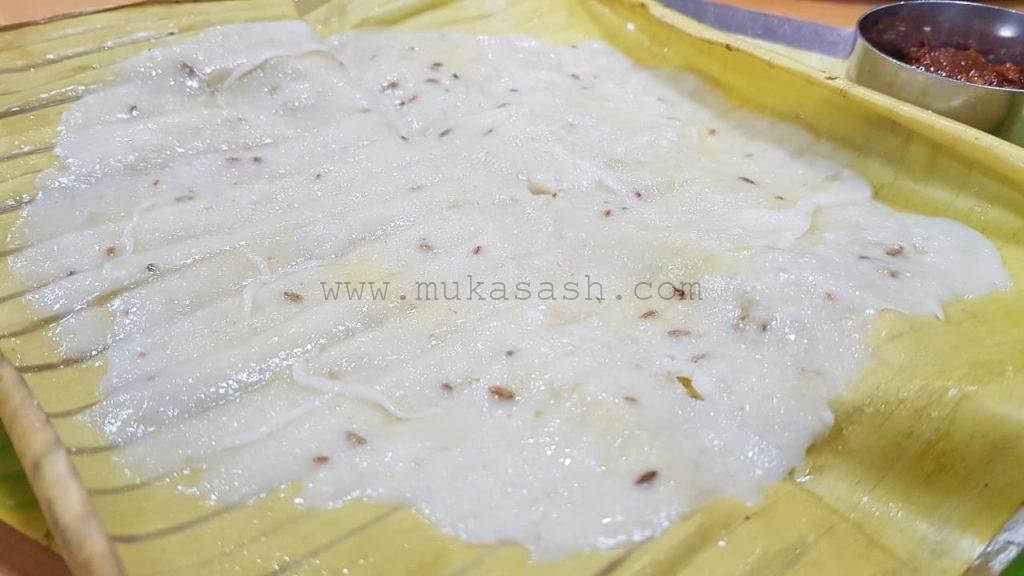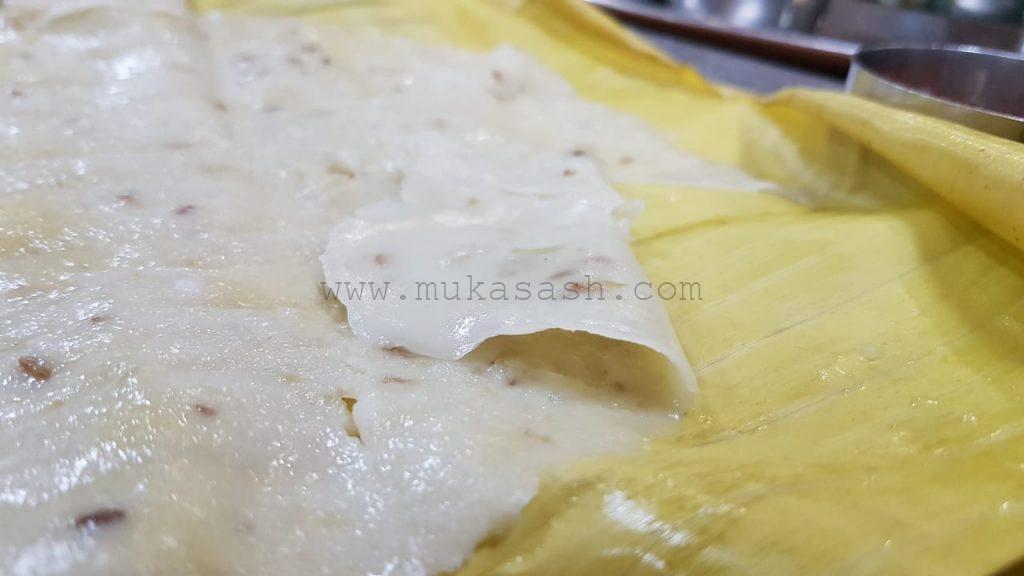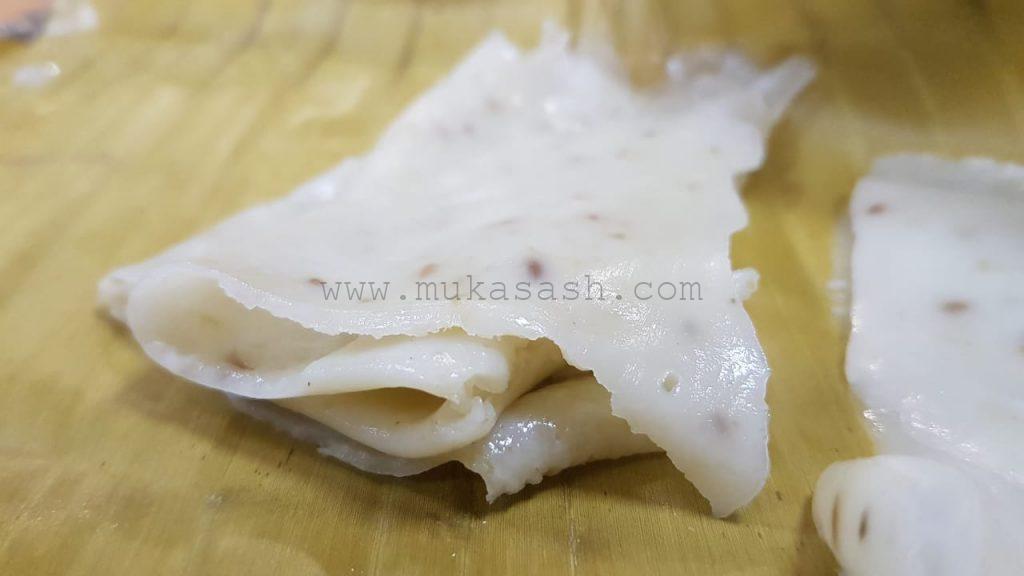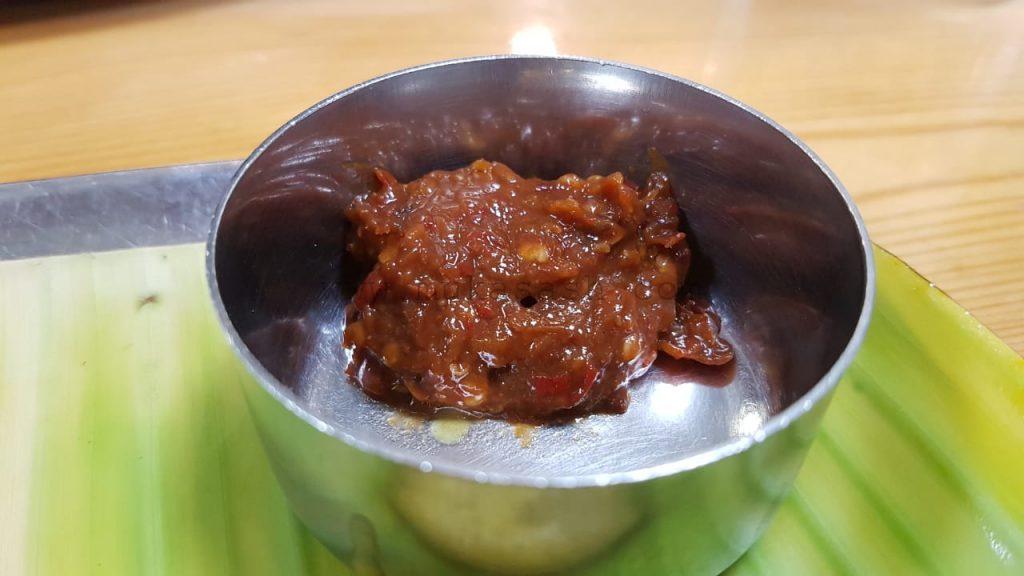 Pongal with Gothsu was next. I opted for a Medhu Vadai too. Pongal was not the ghee-dripping types, but was good. Gothsu was decent, but remember having tastier gothsu elsewhere. Sambhar was good, coconut chutney was a tad too salty. Another important thing to mention is that Onions and Garlic are not used at Thaligai. That could explain the slight difference in taste of Sambhar and Gothsu.
Medhu vadai was good.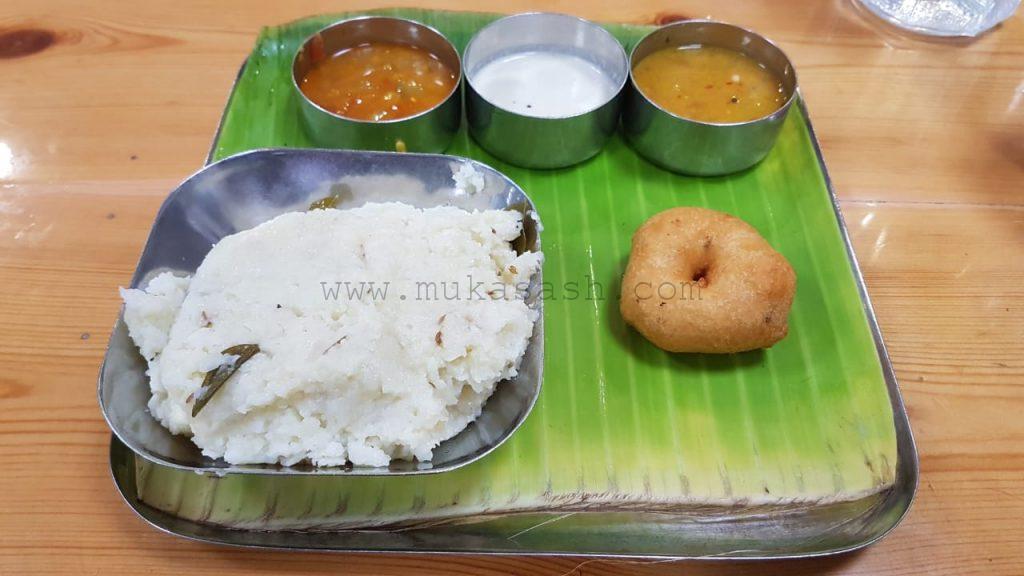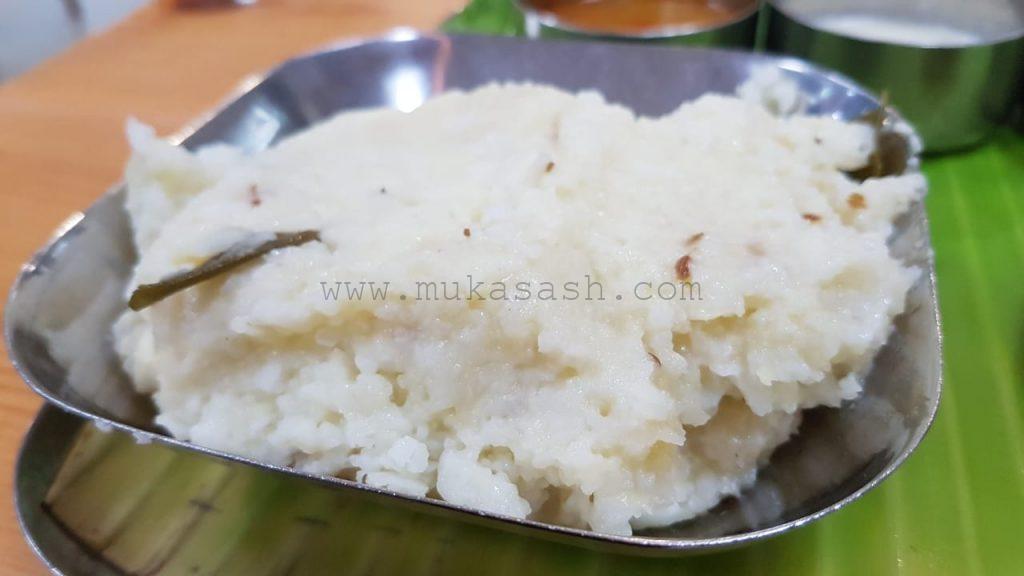 Friend had an Ghee Roast and he liked it.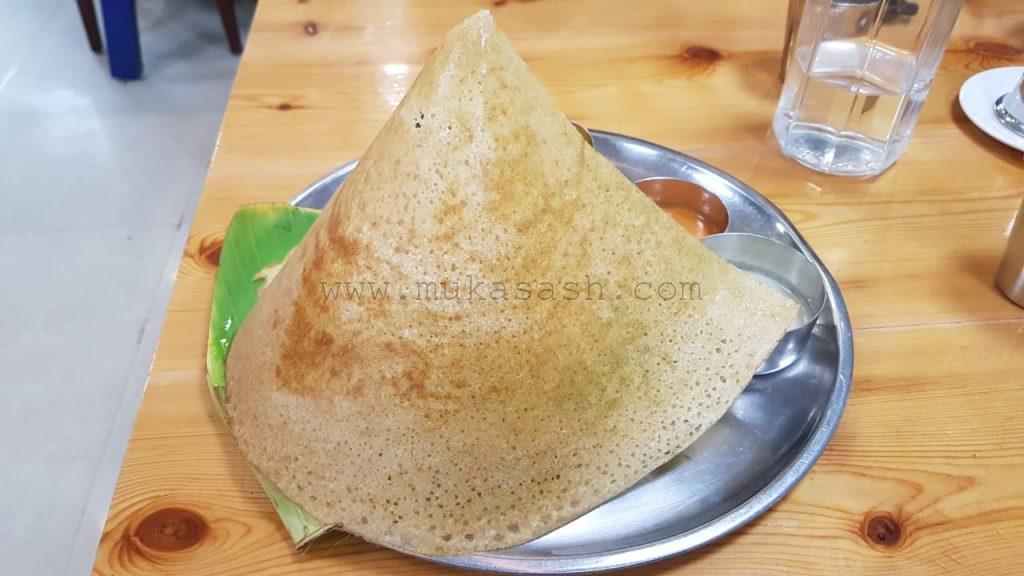 Ended with a filter coffee, it was good. I am very biased when it comes to coffee – Hot Chips, Sangeetha at Velachery are some of my favorite places. I felt it certainly didn't match up to that.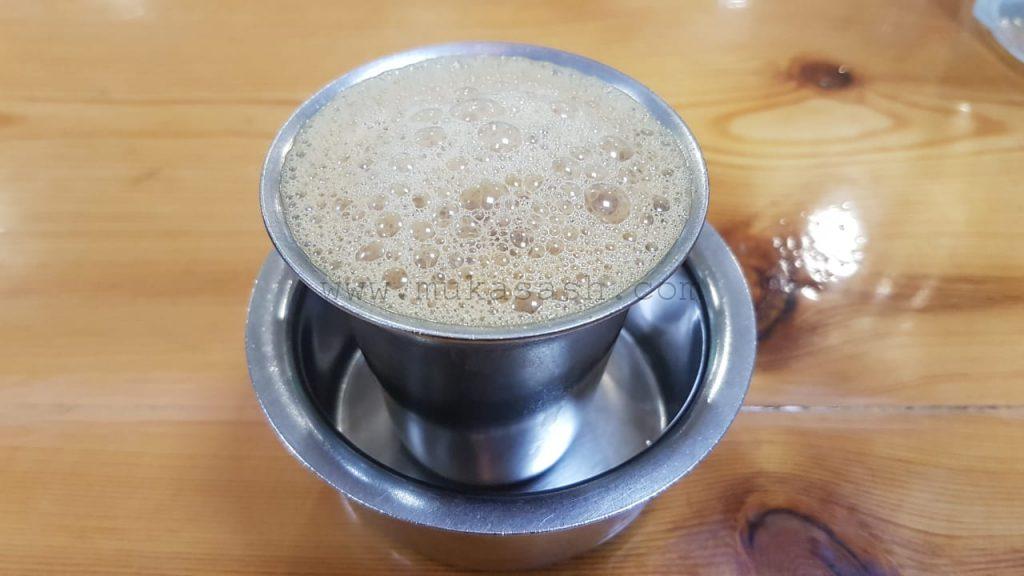 Right at the entrance, they had an impressive display of savouries, perhaps for Deepavali. Haven't tried it yet.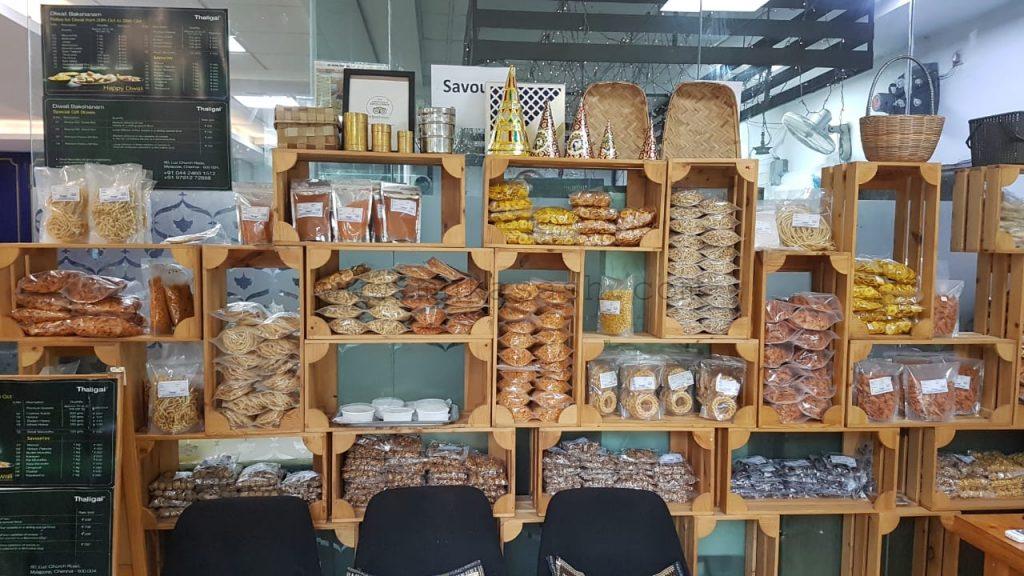 Overall, food was tasty, but left me thinking perhaps onion and garlic would have given that extra lip-smacking feel to food. We paid 630 bucks in all, good food, good company.