This is my third visit to this place, and my opinion still remains the same. This is a decent restaurant, but fails to wow you even if their primary specialty is Biryani. I'll tell you why!
I have lived in Trichy during my school days and I keep travelling to Trichy quite often, on one pretext or another. 🙂 So basically I'm no stranger to Trichy!
On my way back to Chennai reached Trichy just in time for lunch. I actually wanted to take family to our favorite place Vijay Mess. Since it was too crowded and kids too hungry, decided to go elsewhere. Kannappa located in Hotel Blossoms was already done on my last trip with family, so decided to head to K. M. S. Hakkim Kalyana Biryani, on Shasthri Road.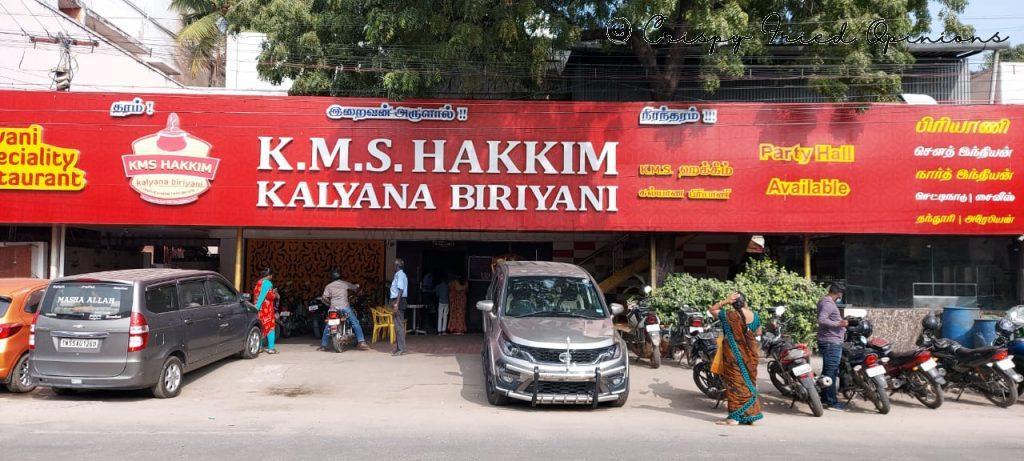 It was a packed house and we had to wait for a good 10-15 minutes and then we got a table. Quick look at the menu, placed an order for 1 Chicken Biryani, 1 Prawns Biryani, 2 Egg Biryanis, 1 Prawns Masala and 2 Chicken Sukkas.
After a while, the waiter brought all of them at once to the table. Couldn't wait to dig in!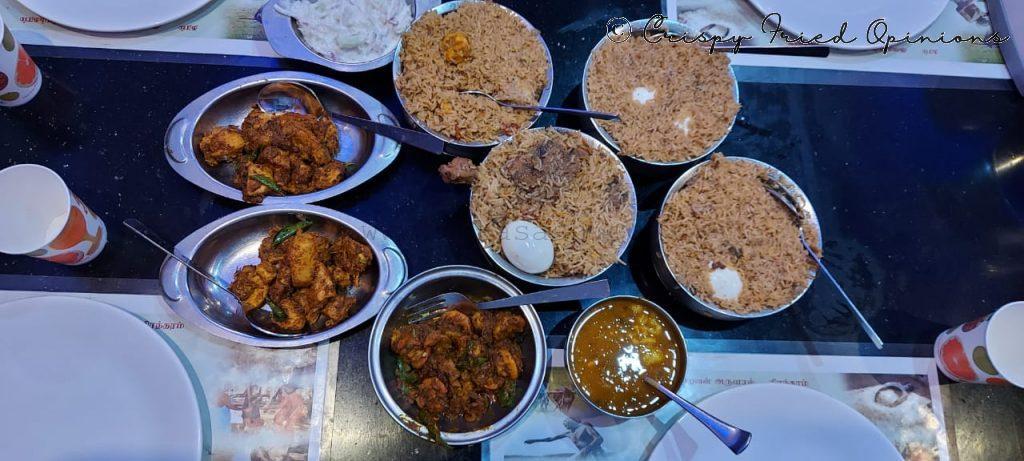 First look, the chicken sukka didn't quite feel like sukka. The pieces were quite big and I was actually worried if the masala got into it or not. Just like how I thought, the pieces were bland inside, though well-cooked, with the masala hardly getting into it. The onions and the masala hardly present except for a thin coating on the chicken pieces. It was decent, but not wow! The little masala that I could manage to shave off the pieces tasted yummy!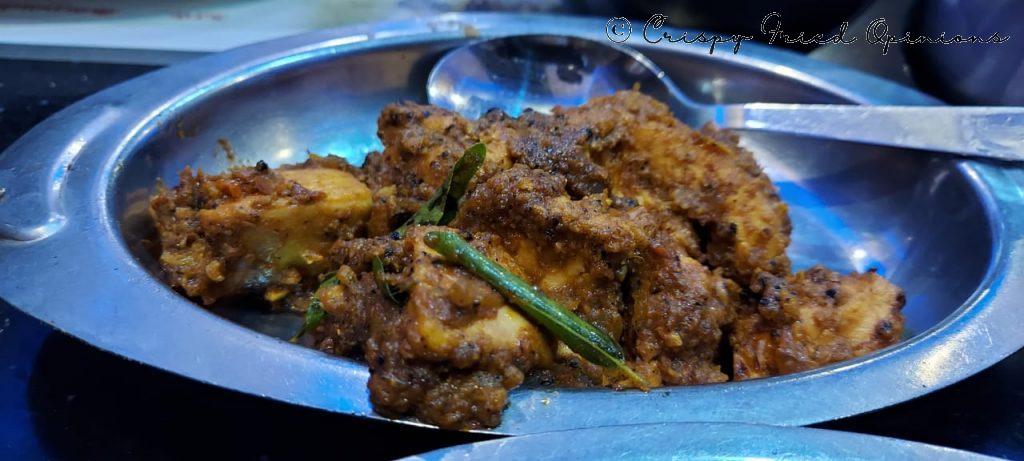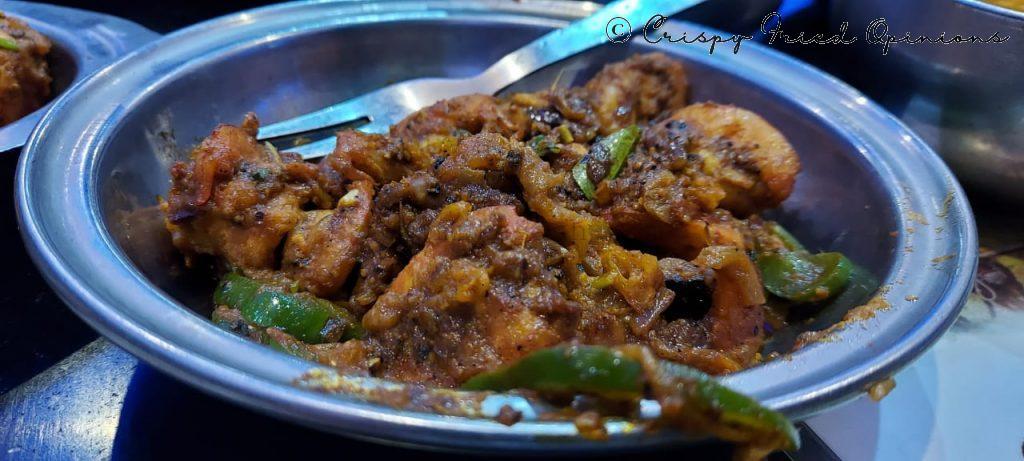 Prawn Biryani was low on salt it seems, and quite spicy too. Egg Biryani had Kuska from Mutton Biryani. I forgot to mention it to them that I wanted Kuska from Chicken Biryani, but that was okay. I felt it could have had a little more salt too, just very little more. Chicken Biryani was a shade better of the three, I felt.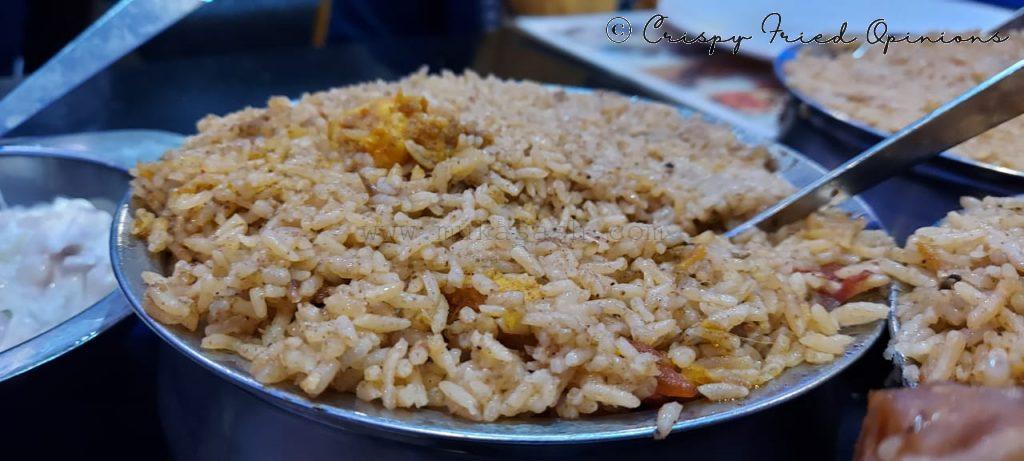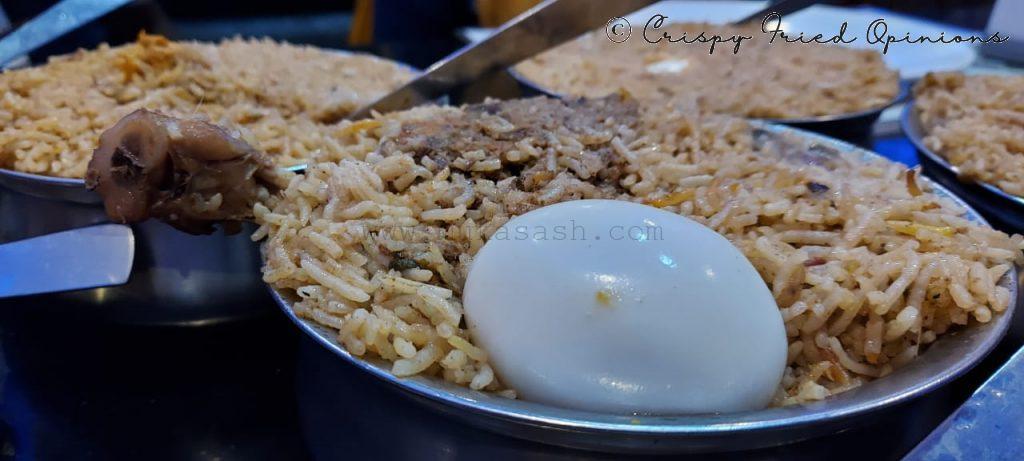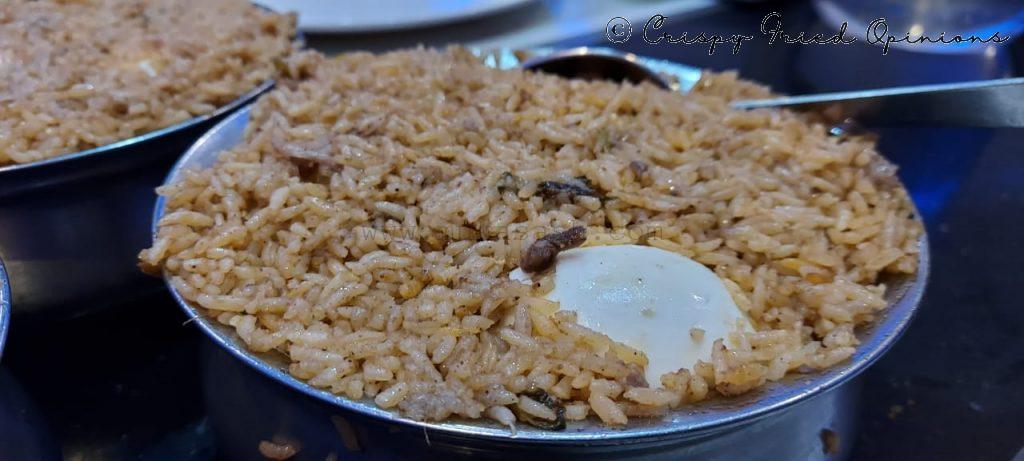 The accompaniments were okayish. Raita was pretty good, but the Brinjal dalcha was just okay. Unlike the brinjal tangy gravy that is made in Chennai, this is very different.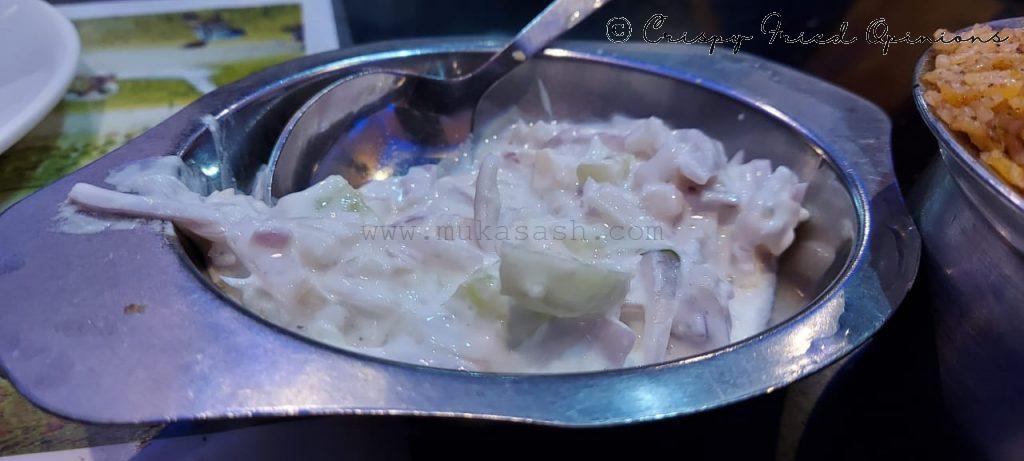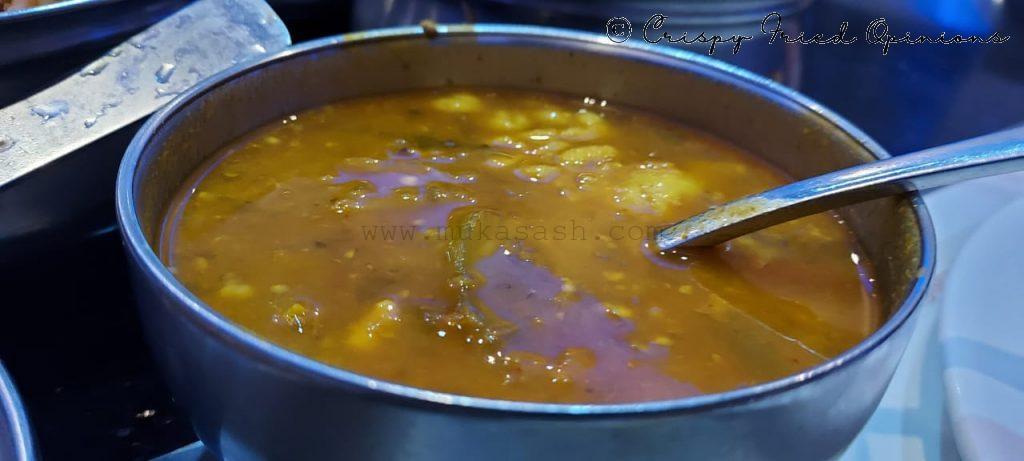 The biryani was decent, but a bit too spicy unlike the more flavorsome less-bland versions served in Tamil Muslim Weddings in Chennai. Going by the name Kalyana Biryani, it was a bit of a let down and I was certainly not wowed by it.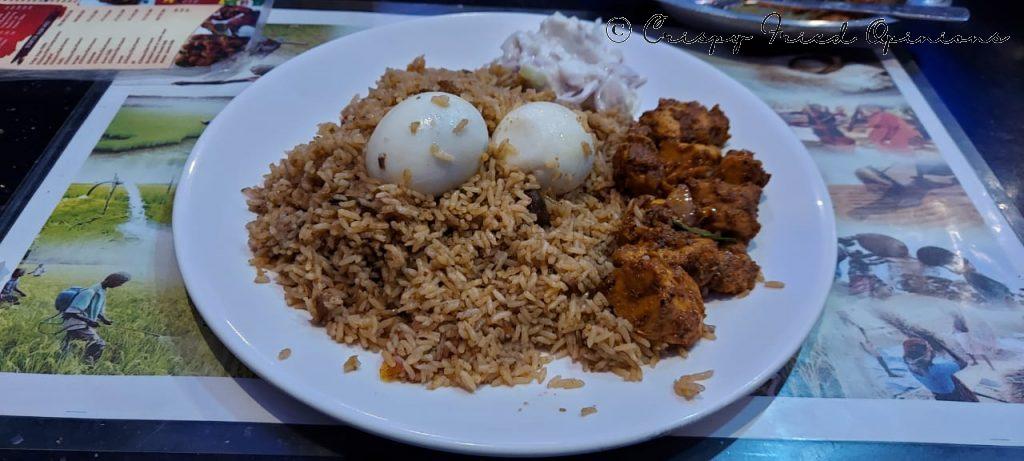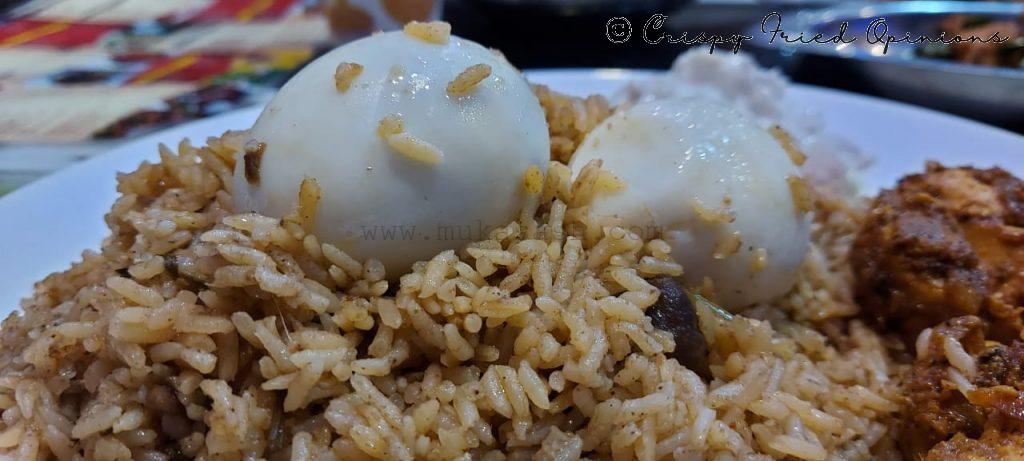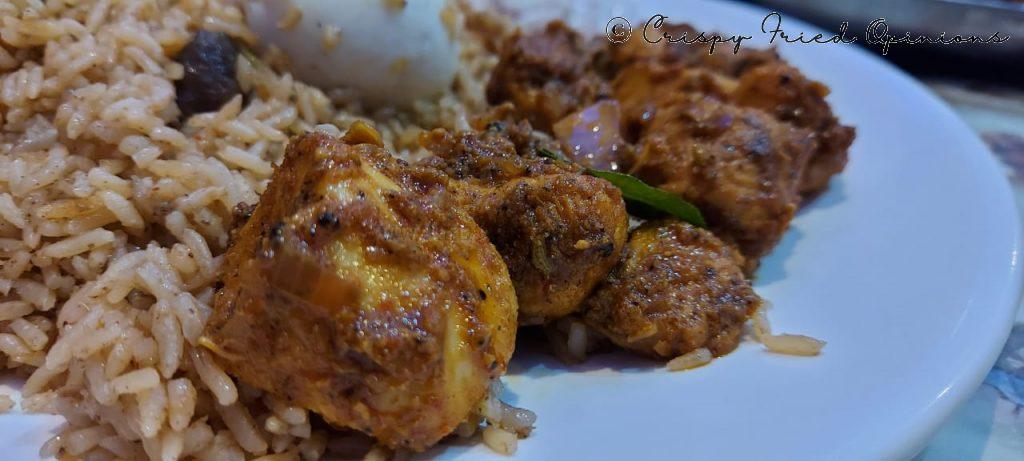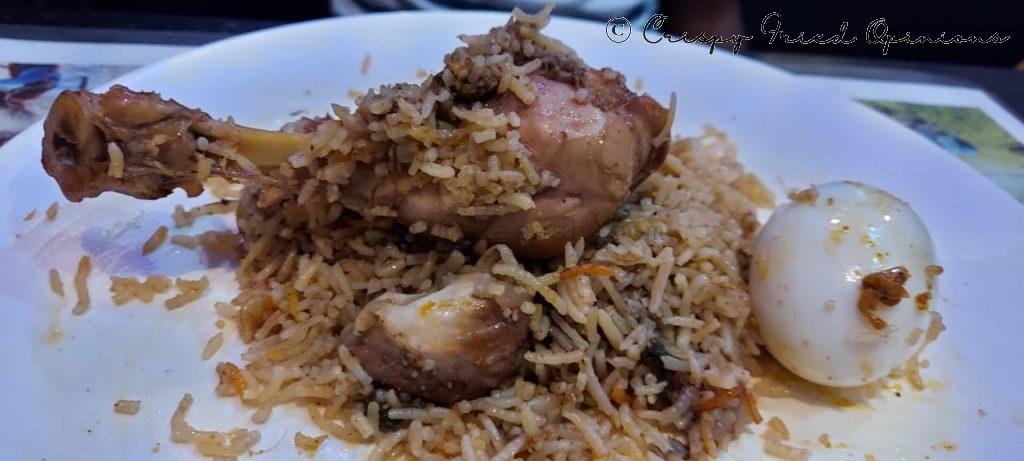 Decided to finish with a couple of Lemon Sodas. That was good.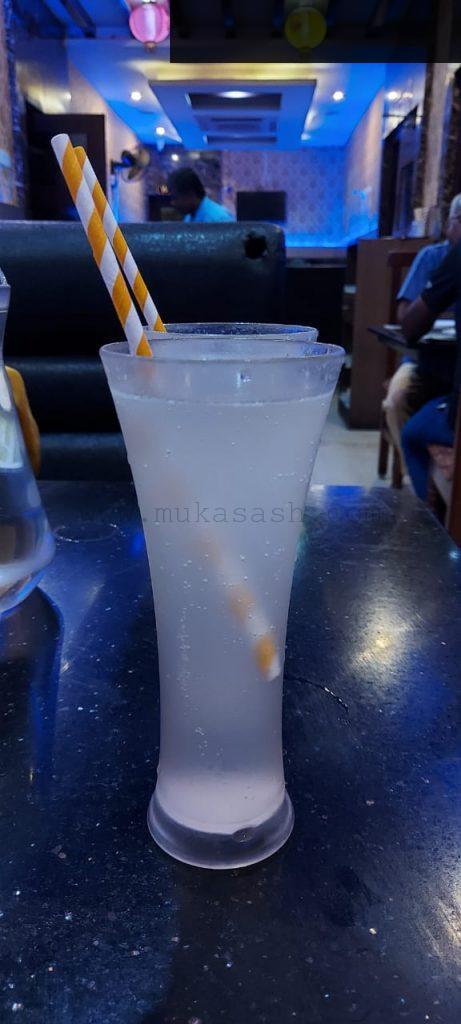 Overall, a decent lunch. Paid a little less than 1.8K including a parcel of a Mutton Biryani and Chicken Lollipop. Will I be eager to come back at the first opportunity? Probably not! I'll explore some other place instead.
I am told that their outlet, also called as KMS Godown, near convent (St. Josephs Anglo Indian Girls Higher Secondary School) in Sangiliandapuram dishes out much better stuff, but focusses more on bigger orders. I can't really comment as I haven't tried that out.