On the day of Maattu Pongal, on 16th January, I was driving along with wifey and kids through Trichy headed to Pillayarpatti. I found myself in quite an unfamiliar territory searching for vegetarian meals in Trichy. 🙂 Normally, most or all of my trips are with friends, and typically non-veg food throughout.
Immediately decided to check out Chellammal Manpaanai Samayal, in Officer's colony in Puthur. Another reason to go here is because during school days, I stayed pretty much in the next street for a few years. Sadly, we saw a notice-board that said they're closed on Jan-15th and 16th on account of Pongal.
Fair enough, decided to check out some known places instead of experimenting any further. Drove into Ramyas, which is one of our usual places to stay in Trichy. Their multi-cuisine restaurant Meridian in the basement is pretty good, have eaten a few times there ! It is a veg and non-veg place, but we decided to have vegetarian there.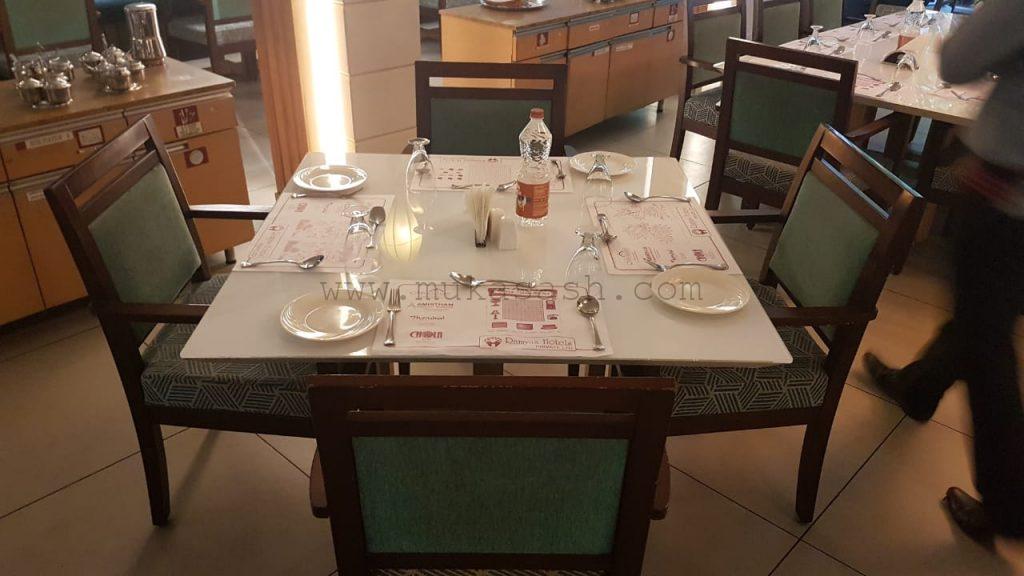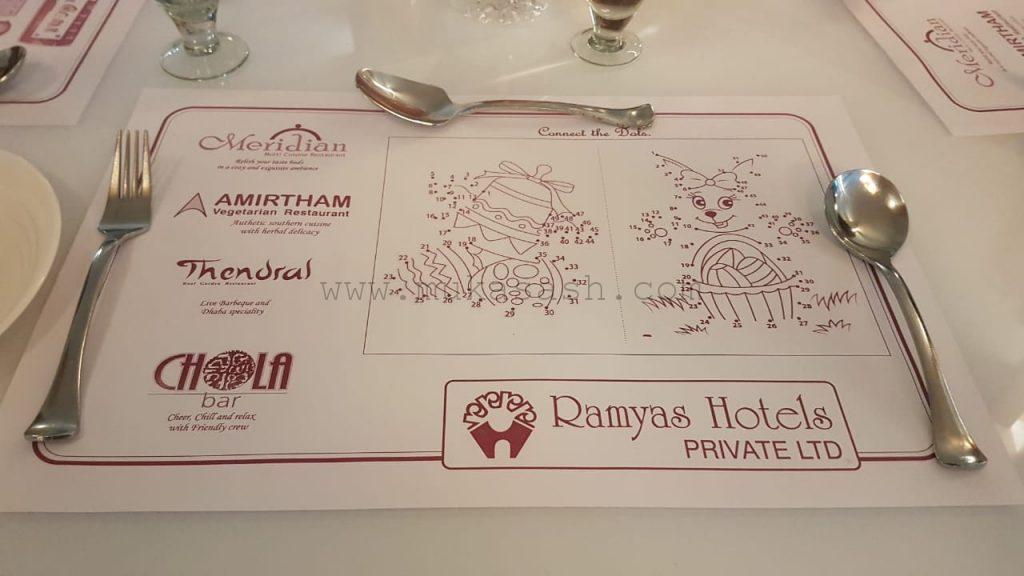 We ordered a Veg Fried Rice, Veg Noodles, Gobi Manchurian gravy to go with it, 2 Parottas, 2 Butter Naans and a Paneer Butter Masala. That was pretty much it. Here's a bird's eye view of our order 🙂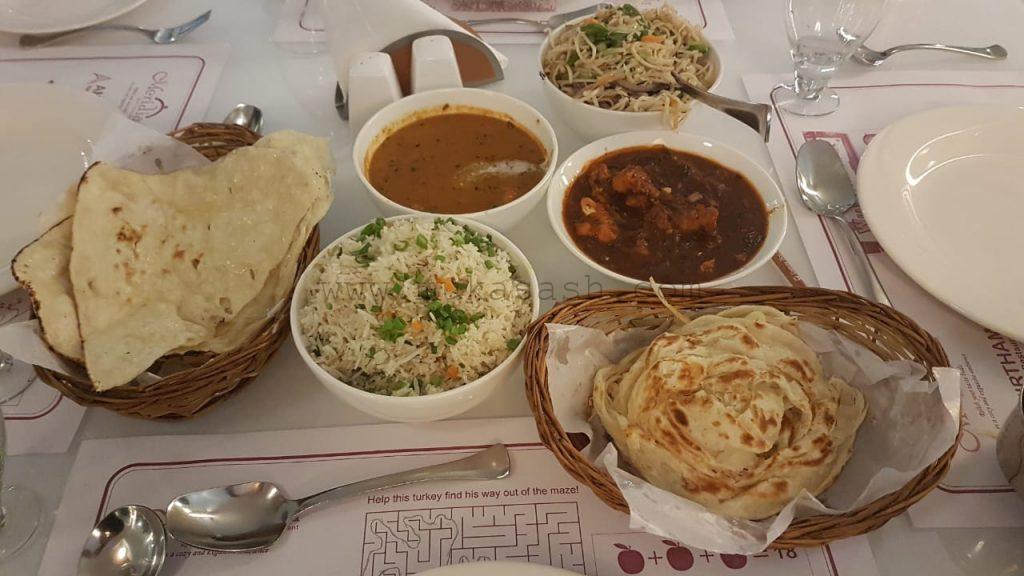 Parottas were wonderful – soft and flaky. Butter Naan was good, but Paneer Butter Masala could have been better. It didn't taste bad, but was definitely not among the best I've eaten. Most places get this one rite, but this one had ample scope for improvement.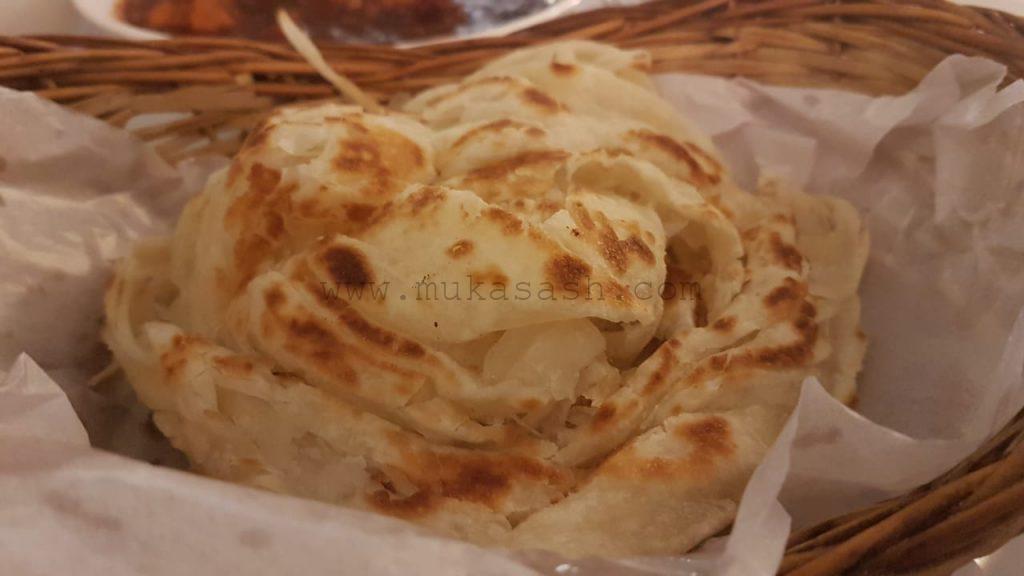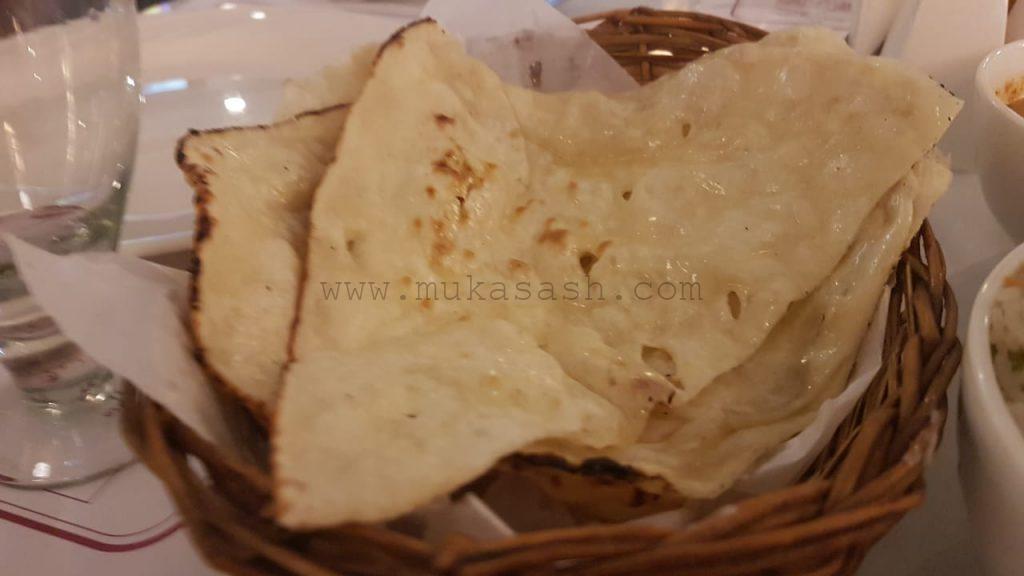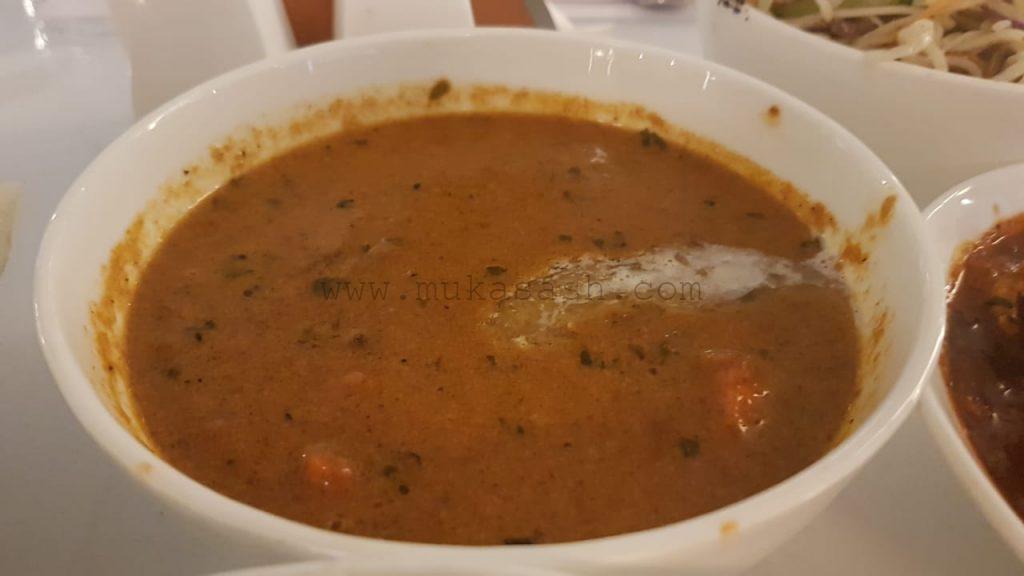 Veg Noodles and Fried Rice tasted wonderful with Gobi Manchurian gravy.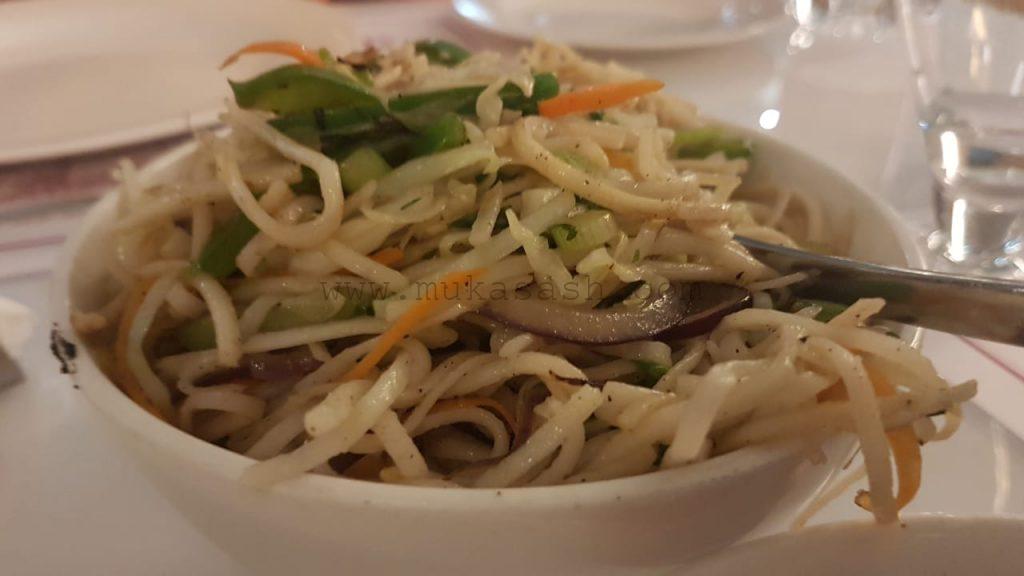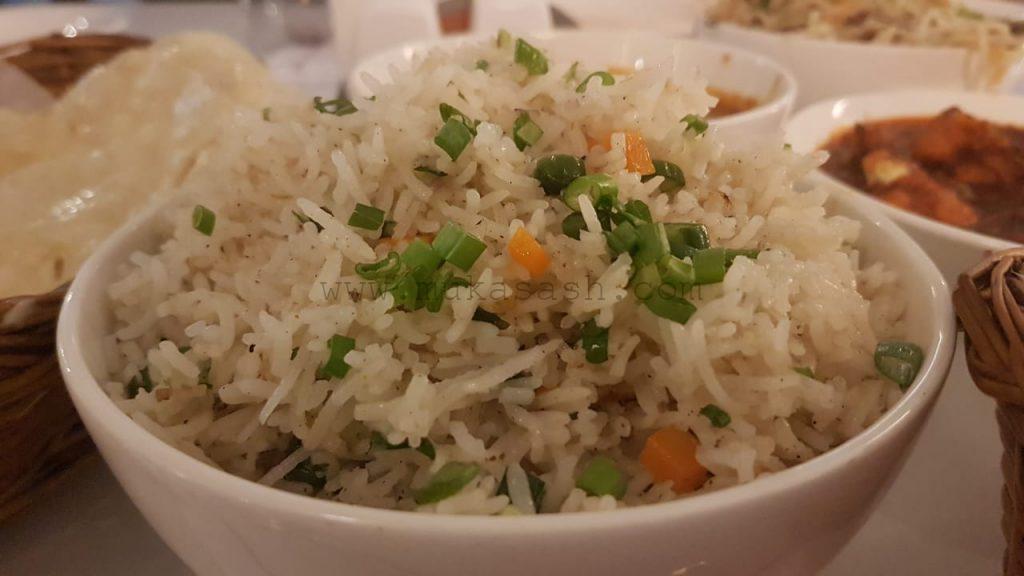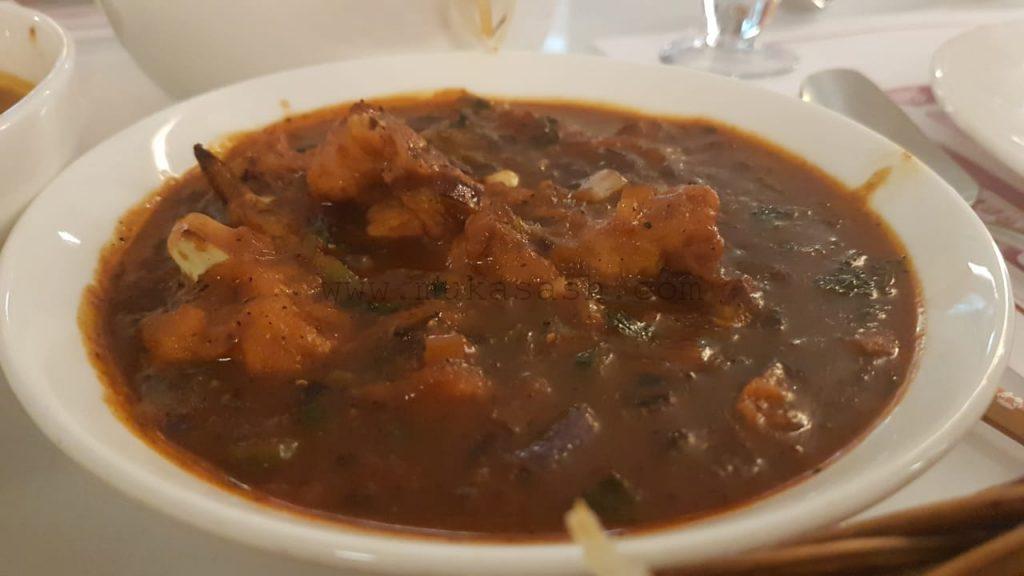 Finished with two scoops of Vanilla and one scoop of butterscotch ice-cream, and that was wonderful!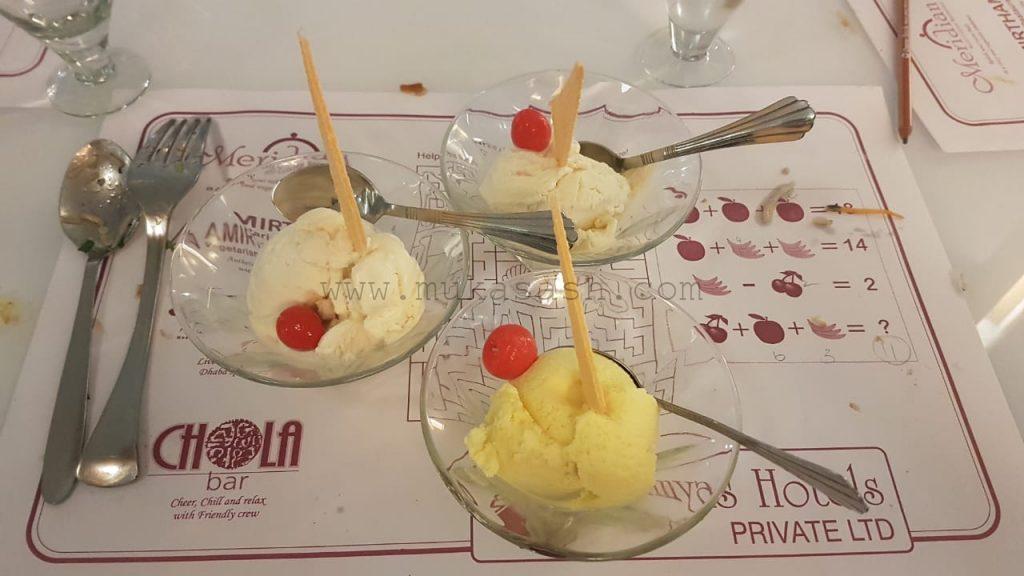 Service was courteous, no complaints there. Overall, it was a very decent lunch. We paid around 1.2K in all, good food and service. I'd gladly recommend this place if you're looking for a bit of upscale dining in Trichy. There's also a nice Roof Garden Restaurant called Thendral. Been there long ago, worth checking out.