Sree Akshayam is the new kid in the Velachery Food Scene, making all right moves to woo customers in and around Velachery! Opened quite recently, they had a promotional 20 Rupees mini breakfast which was a huge hit. Now they have the same one running for 30 Rupees. I had already visited a couple of times after they opened and blogged about it here.
This visit was for lunch, along with wifey. They had four variants of Thali Meals – South Indian Meals, North Indian Limited meals, a more elaborate South-Indian Special Meal and a Quick Lunch.
We ordered one South-Indian and one North-Indian Thali Meal.
The usual condiments were there on the table, we didn't try.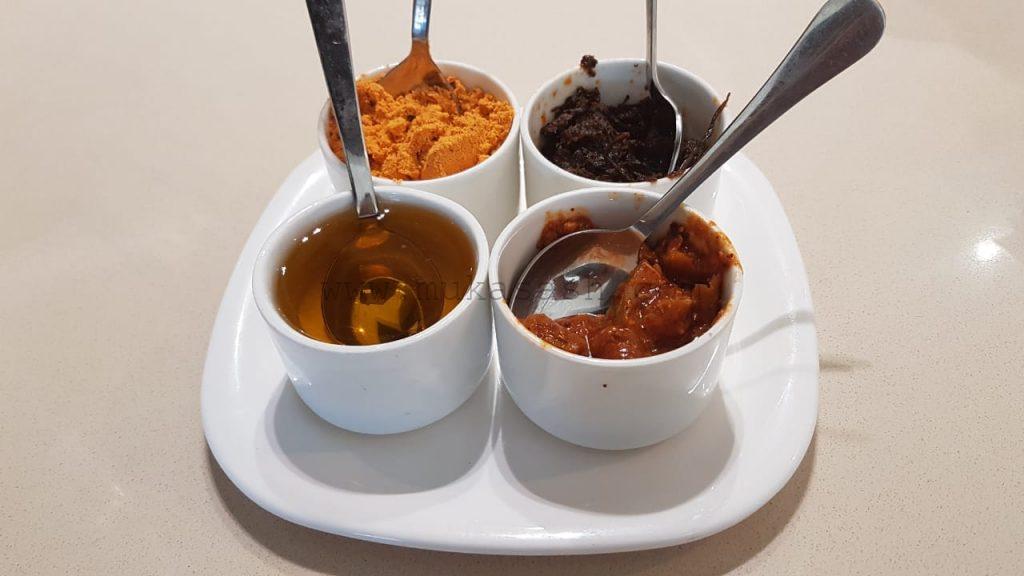 Heard from wifey that South-Indian Meal was very tasty and she loved everything in it.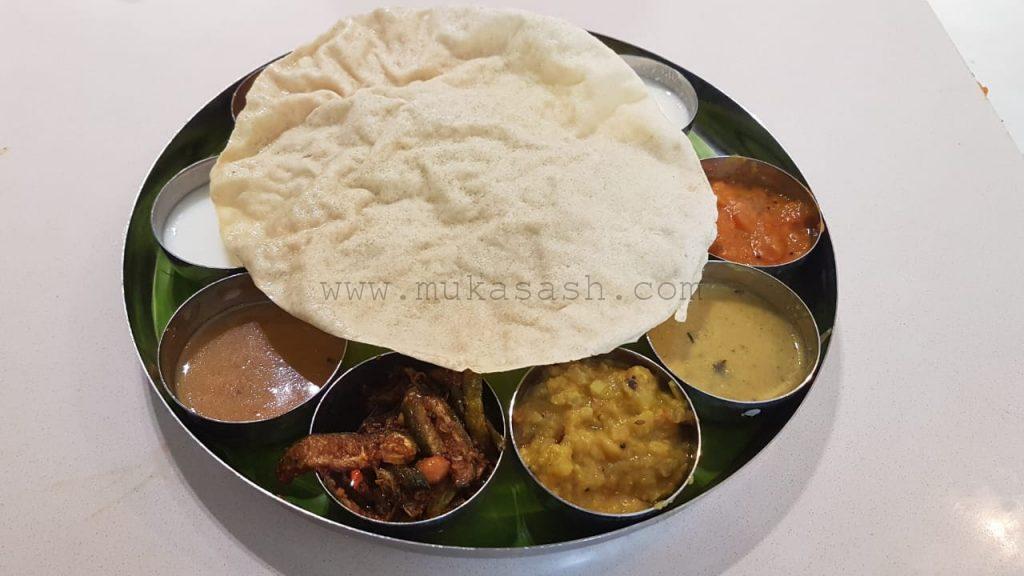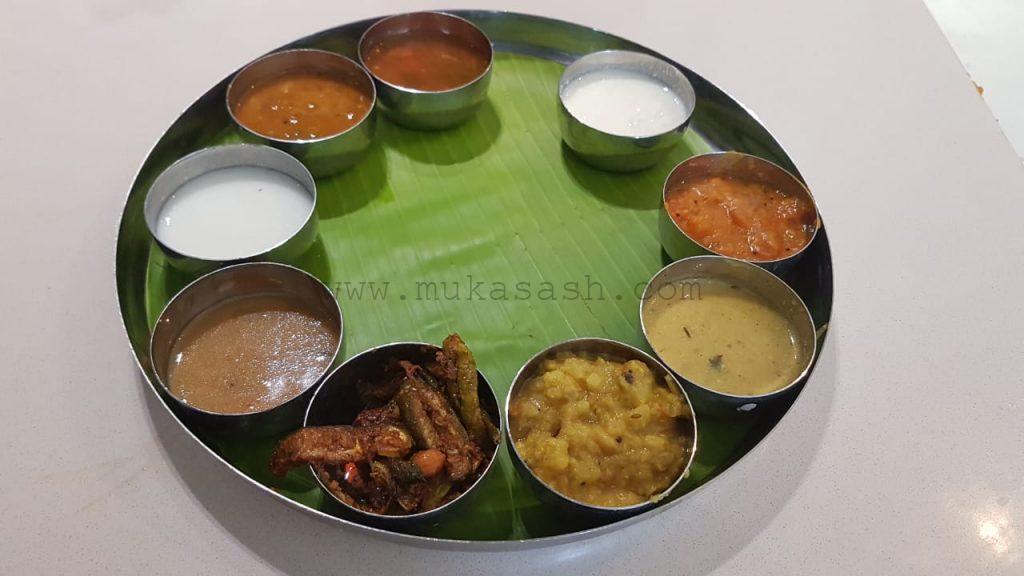 The other meal that was brought to the table didn't look like North-Indian, it was the more elaborate South-Indian Meal, had to politely send it back and ask for North-Indian Meal again. The photo opportunity was good though 🙂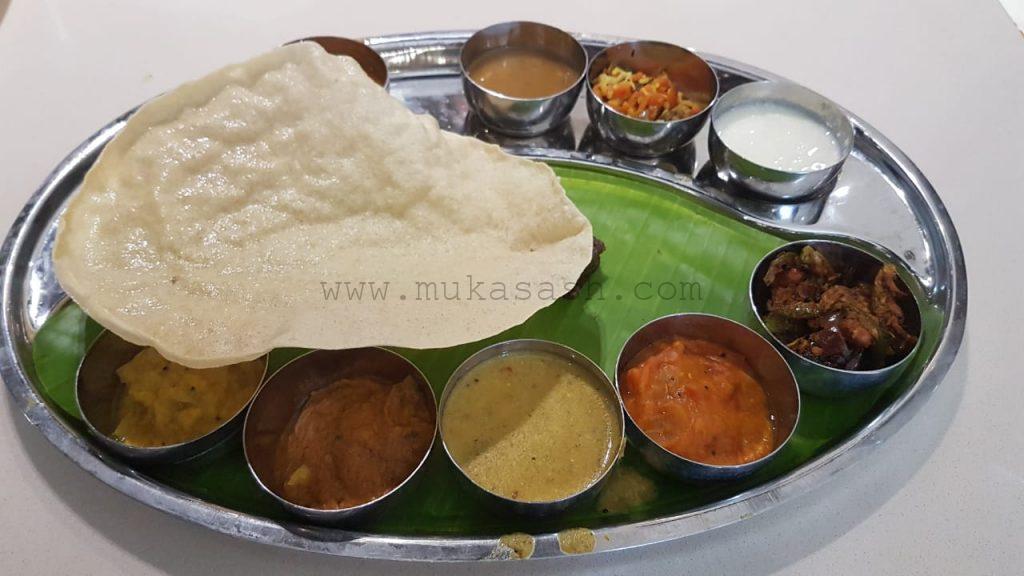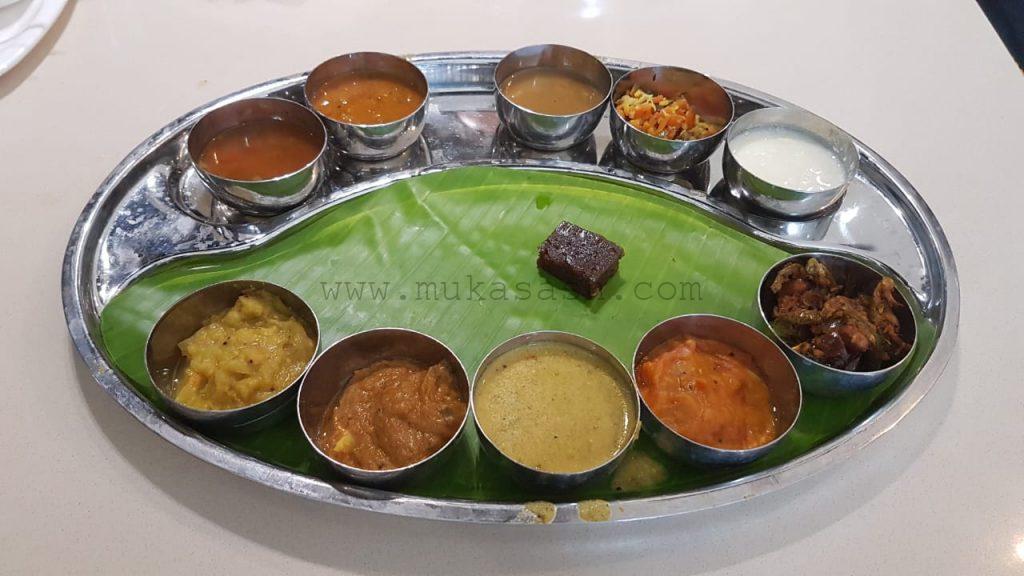 North-Indian meal started with a Tomato Soup, that was yummy with nicely deep-fried bread crumbs!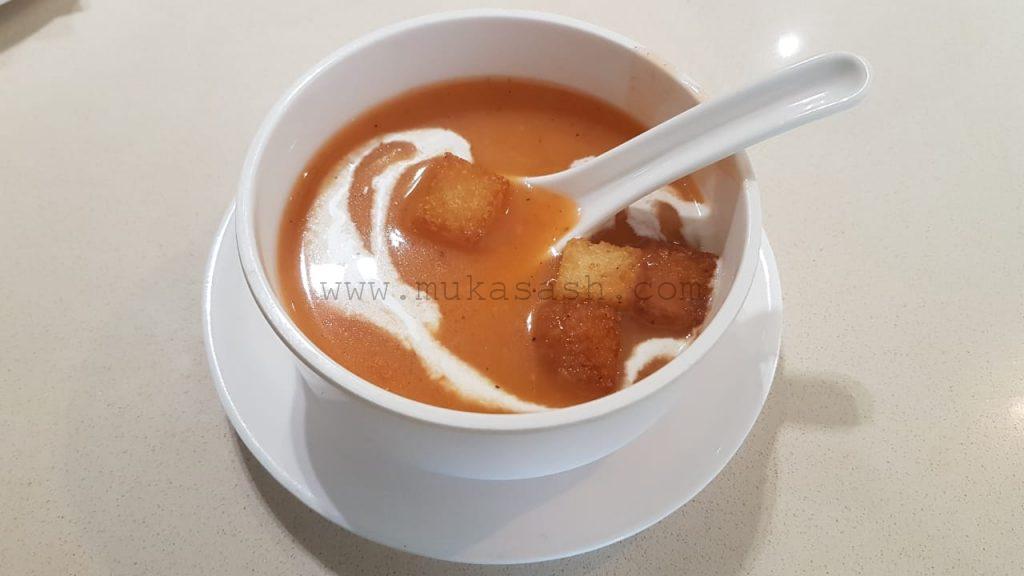 The Meal Thali was very nicely presented, visually appealing! Naan was served with it by default, I wasn't asked a choice between Roti and Naan as mentioned in the menu, never mind. The Naan was soft and I enjoyed it with Paneer gravy and Dal Tadka. Both were wonderful! One complaint with this was the quantity of gravies. Now I was left with two variants of rice – Pulao and Jeera Rice and no gravy to eat it with. It was dry and difficult to finish. Had to borrow a bit of curds from my wife's South-Indian Meal and manage. Request for little more gravy was not entertained! They could have had a Raita instead of curd rice in the Thali. A simple gravy subzi instead of Gherkins dry subzi (which was common for South and North-Indian meals) would have been better. That was a bit of dampener.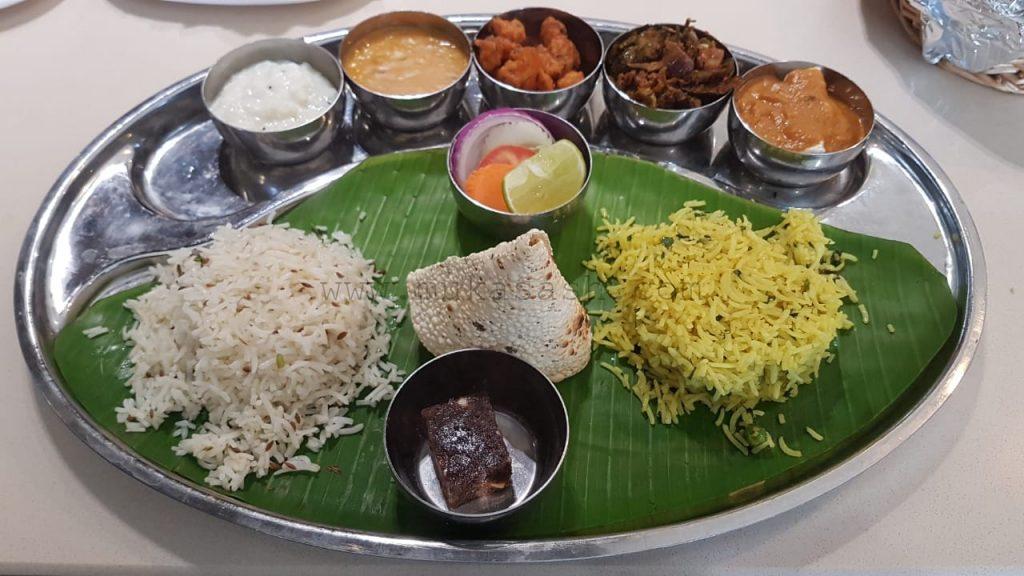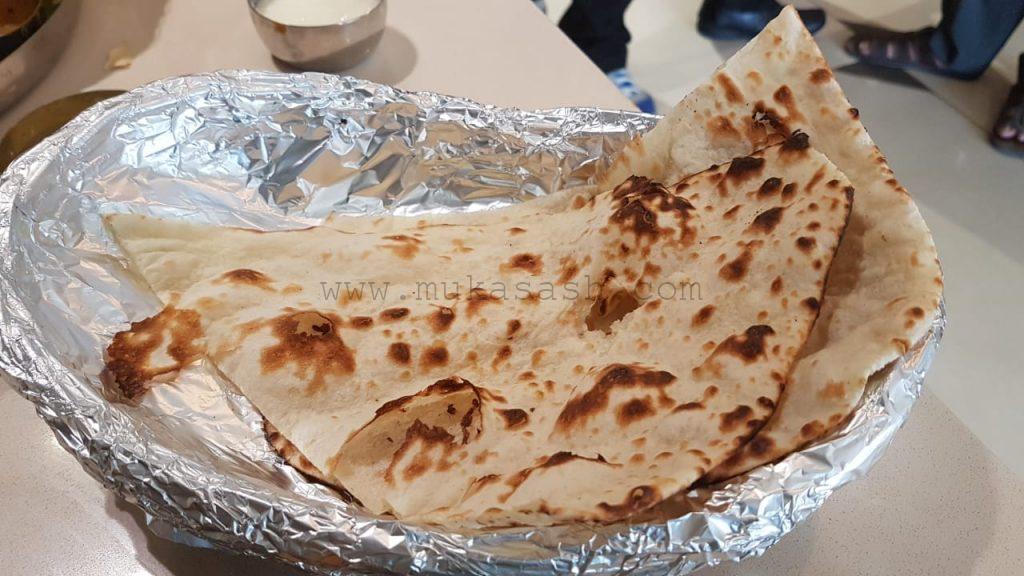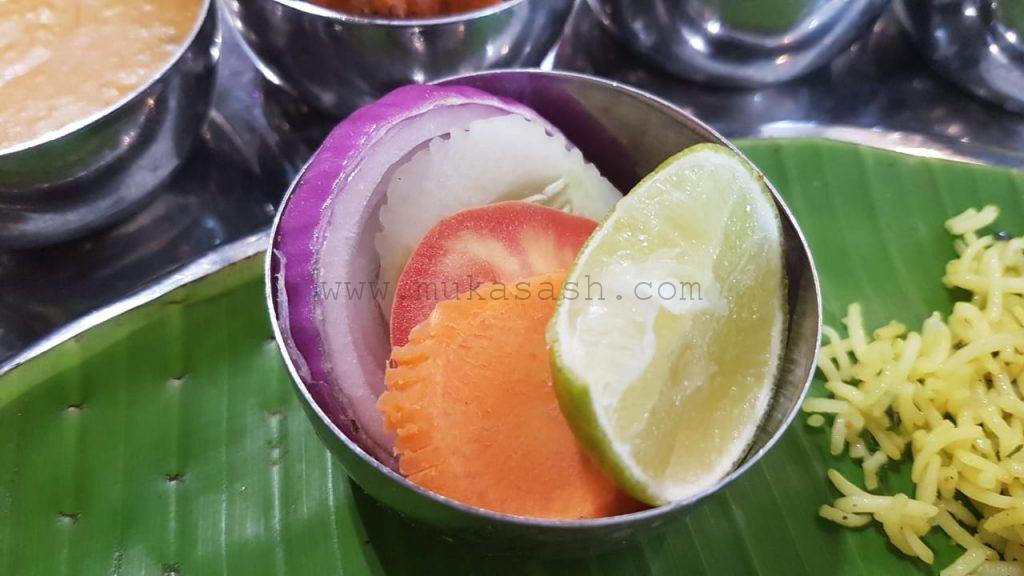 The Sweet was yummy, and the water melon juice was okayish, watery and just passable.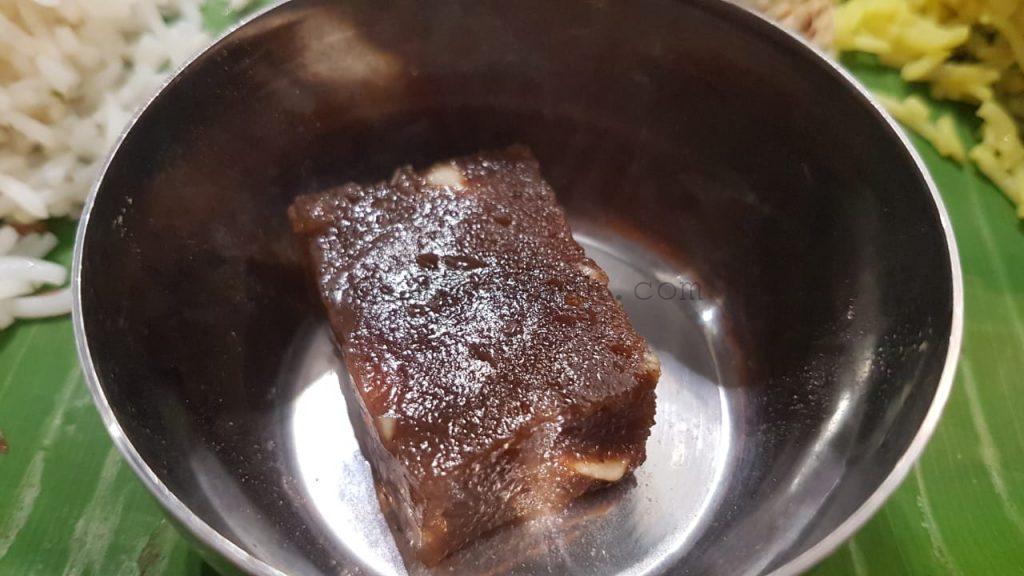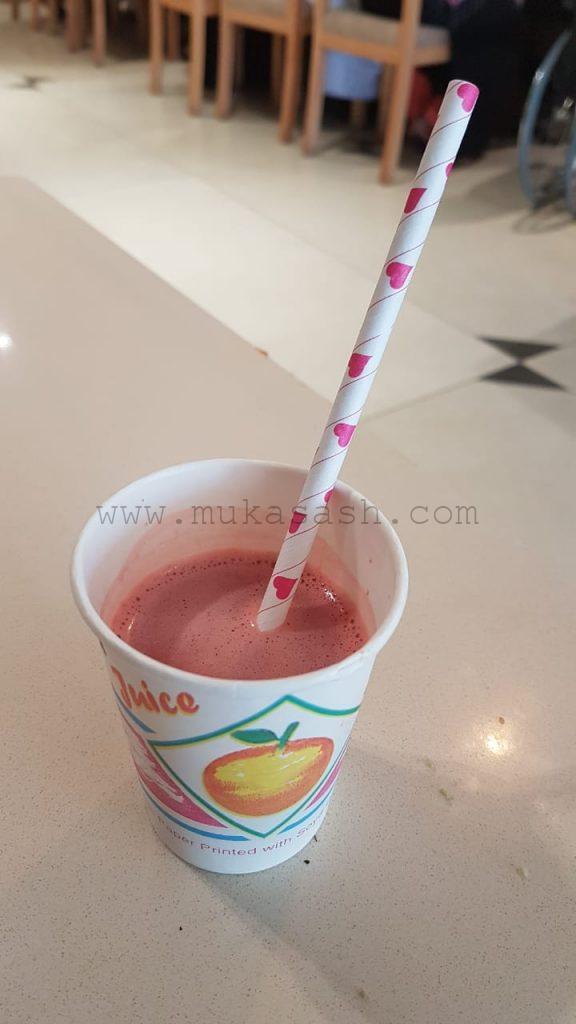 If I was eating out Thali meals, 9 out of 10 times, I'd choose North-Indian Meals. I don't specifically remember running out of gravy and being denied some anywhere! I'd definitely like them to be a little more considerate with their portions and a little 'extra' gravy sans paneer will not skew margins so much, I think. 🙂
Paid 336 bucks in all, a very nice lunch except this minor complaint.