Ammachi Veedu, quite a recent entrant into the Chennai Food Scene. I heard about this place in one of the food groups called Chennai Food Guide on Facebook, and decided to check it out along with a foodie friend of mine.
Located in Gowrivakkam, this was erstwhile Suvai Garden Restaurant and Dine Inn Ambience prior to that, I think. I haven't been to either of these places. This visit was totally a new one for me.
As we entered, the greenery was pleasing to the eye! Not sure how the mosquitoes would behave in the evenings, but the al fresco dining was quite tempting!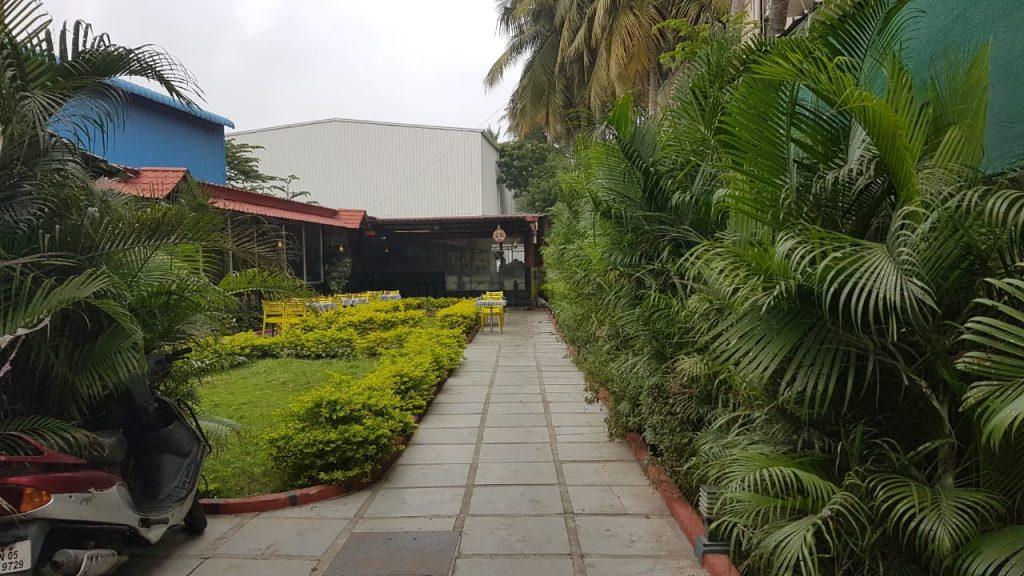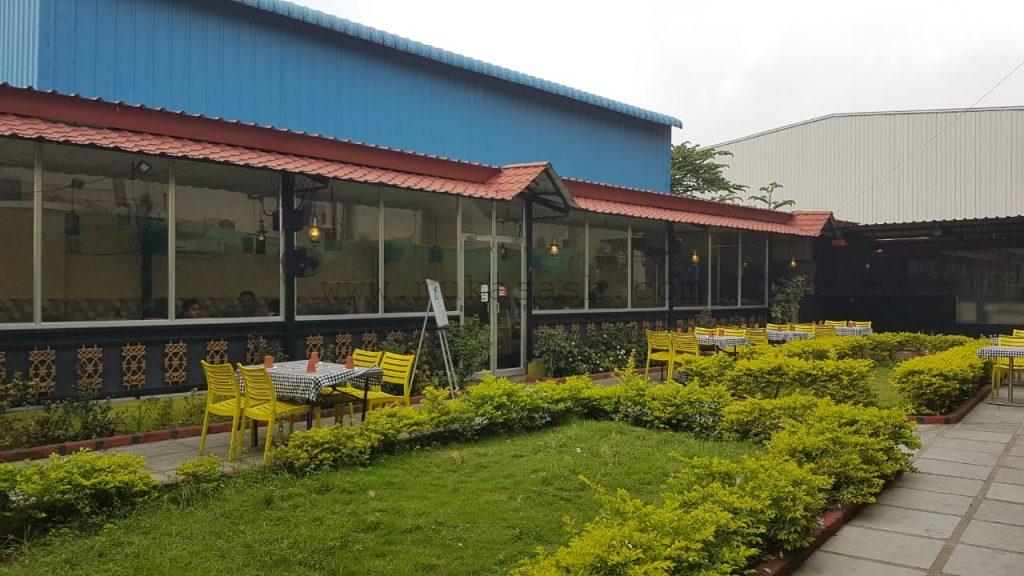 The day's specials were mentioned on a board, just outside the entrance.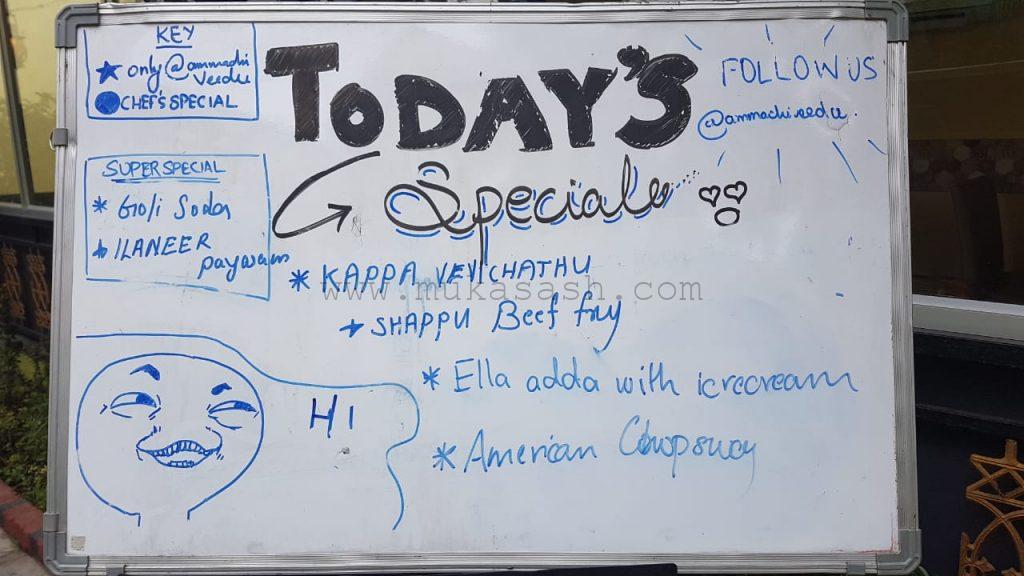 As we settled down in one of the tables, we were in for a pleasant surprise ! Met a close friend and his son in the next table. Immediately asked them to join us and by then, we'd already placed the orders for soup and starters.
We decided to ignore the Chinese section in the menu and focus primarily on Kerala cuisine. We ordered a Thengai Paal Soup with Prawn for my friend and a vegetarian version of it for me. Another friend wanted a Mutton Soup. All the soups were underwhelming. Unlike fresh coconut milk, vegetarian soup tasted of Copra (dried coconut) with too many spices and irritants in it. Friend wasn't too pleased with his prawn soup either, and the Mutton soup was watery. Forgot to click a pic of Mutton Soup.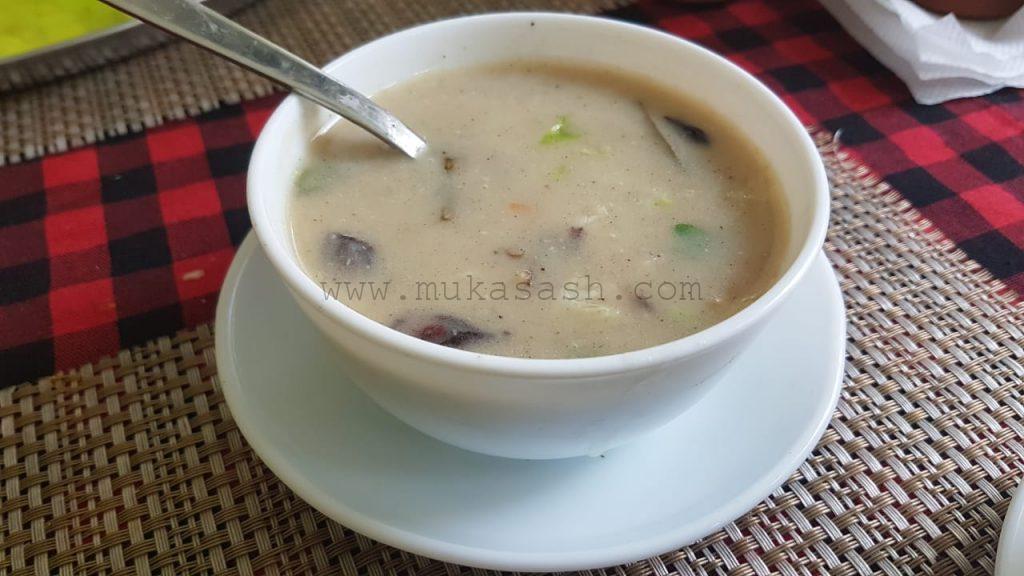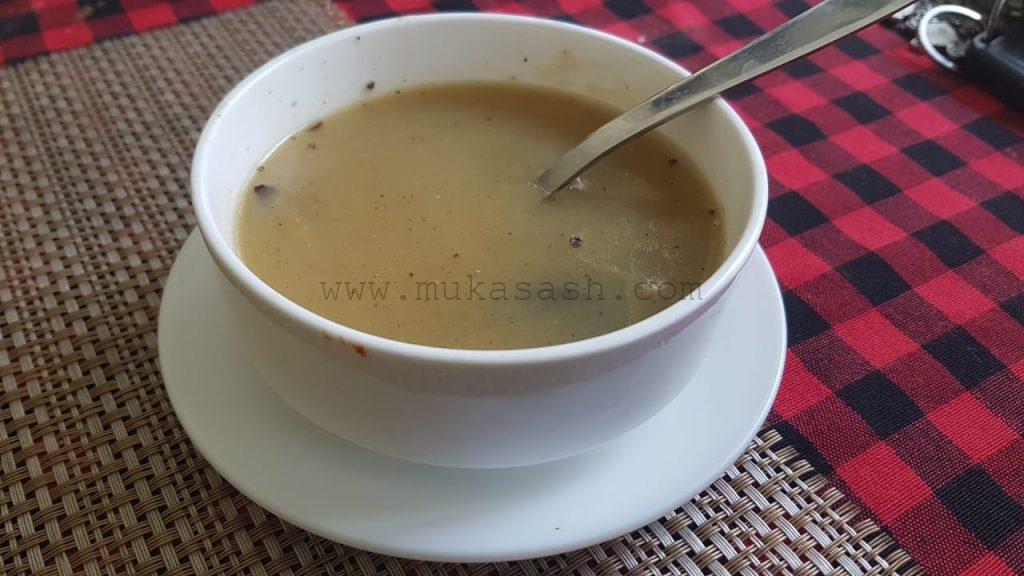 By this time, we were literally questioning our choice of the restaurant, and we couldn't do anything much other than hope for the main course to be better! What actually unfolded was quite surprising – absolutely yummy starters and main course!
A nice green plantain leaf, always a treat to the eyes ! 🙂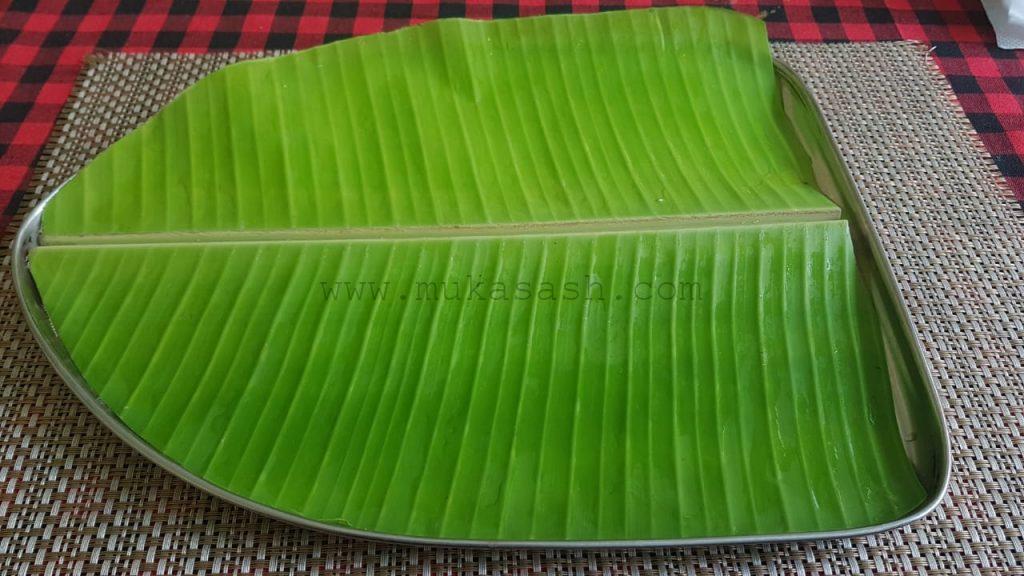 Shaapu (read as Toddy Shop) Beef Fry was wonderful it seems, friend loved it. He was absolutely in praise of this dish.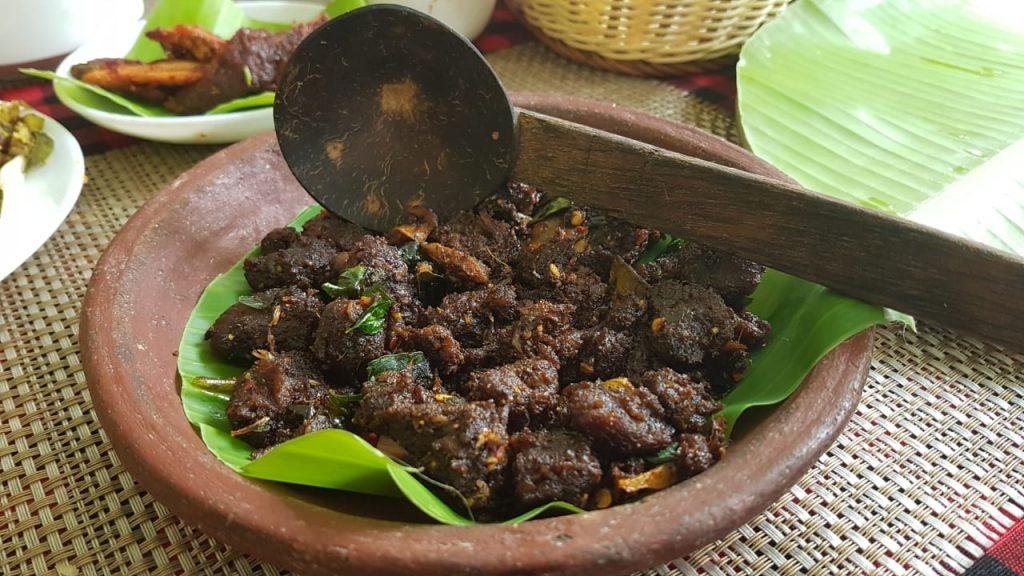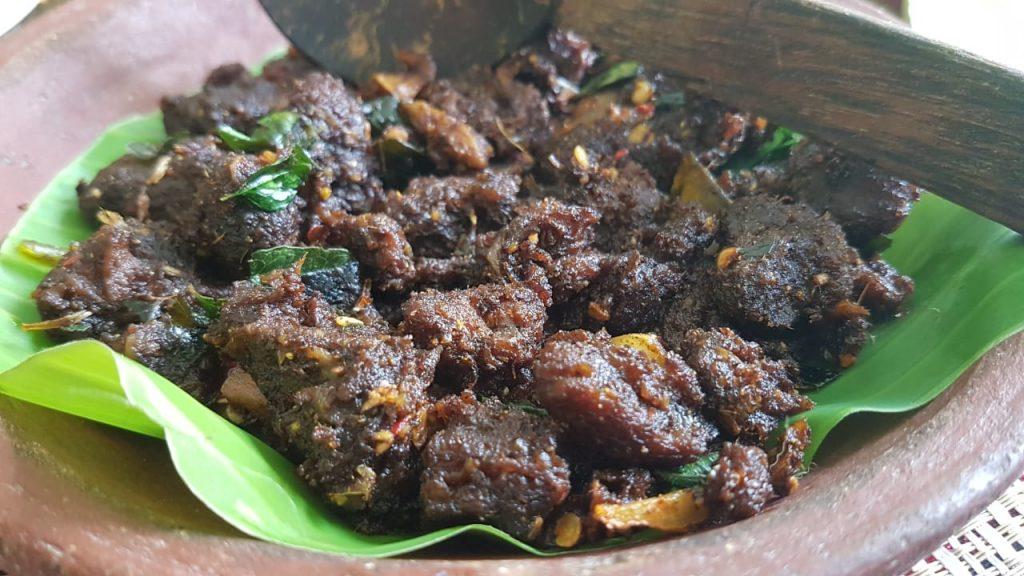 When we asked for a recommendation for a good Chicken starter, Trivandrum-style Chicken Fry was recommended. It was wonderful, loved it. Chicken meat was tender and soft, and it seemed to be well marinated when biting into it. Didn't feel one bit chewy.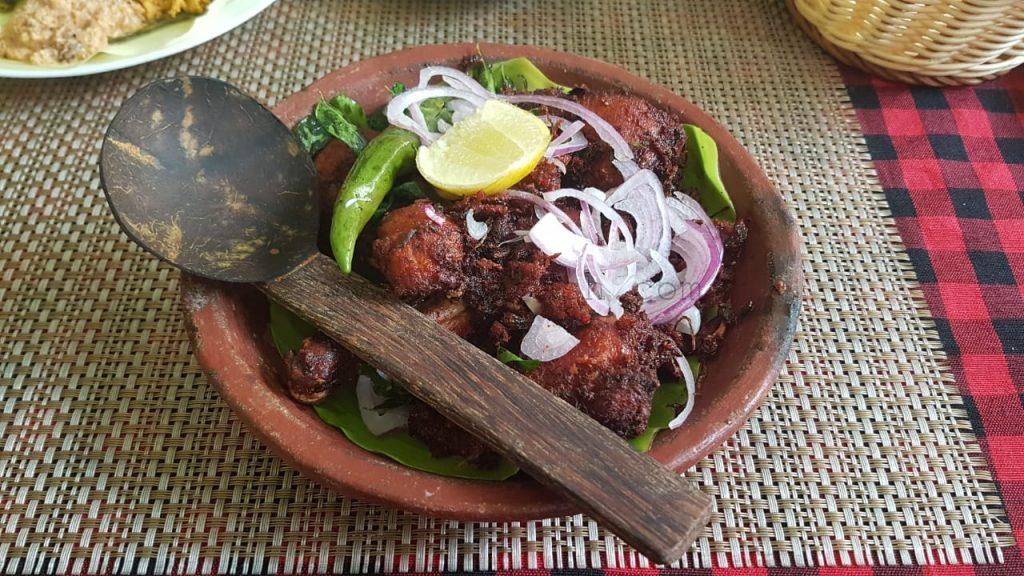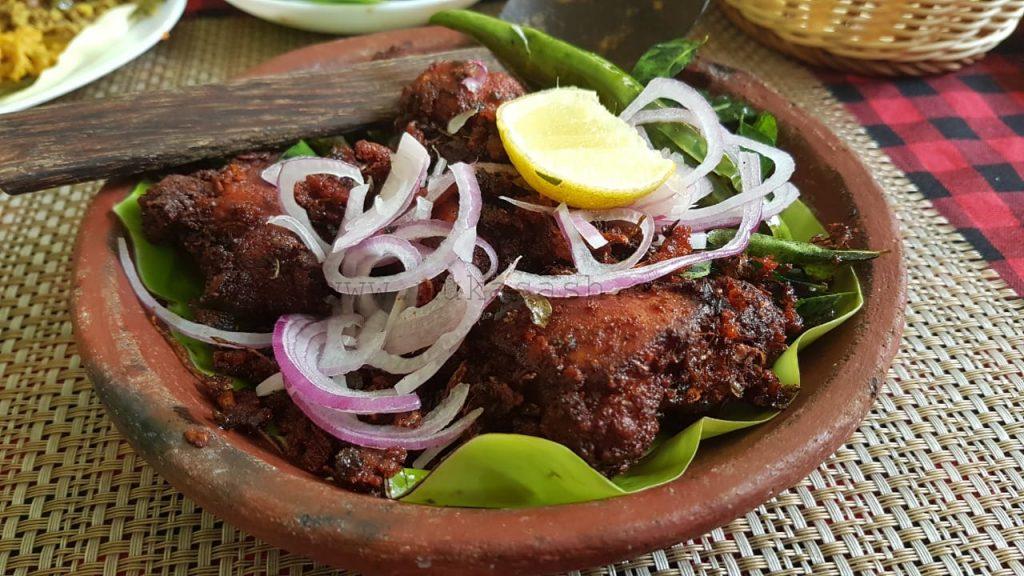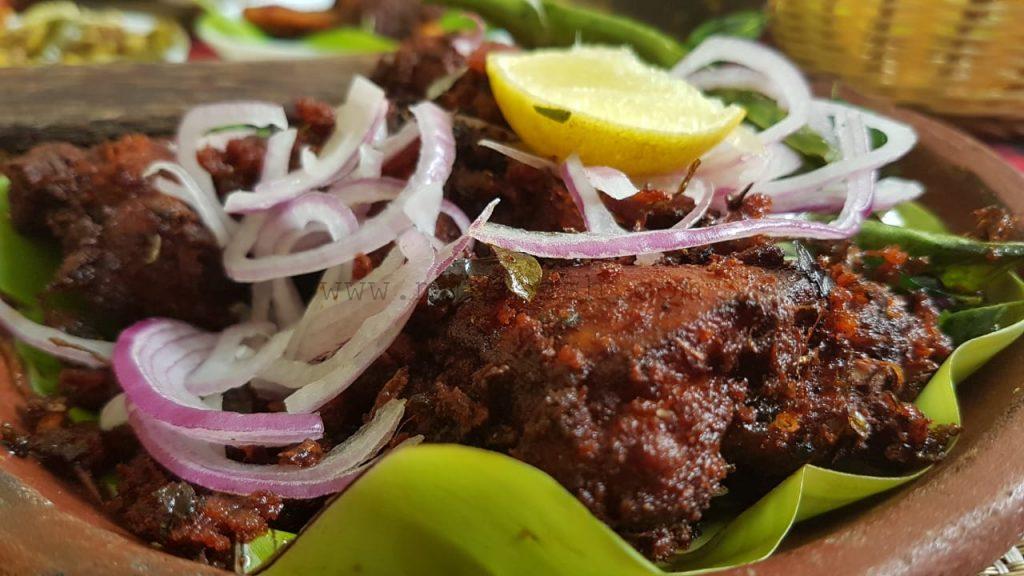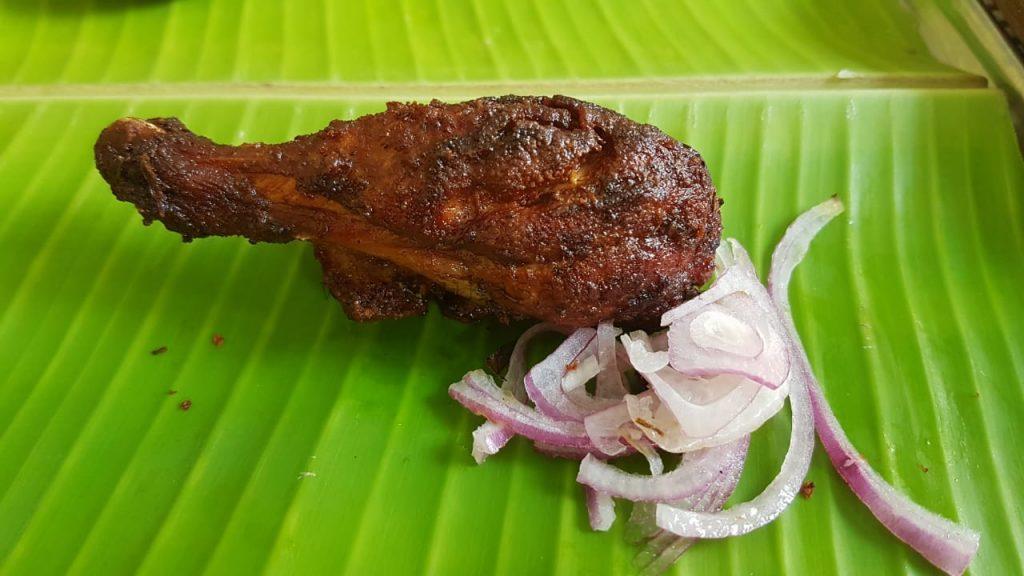 Two portions of Mathi Fish fry. Both the friends had a liking for this fish and they thoroughly enjoyed it. While one didn't leave a trace of the fish on his plate, the other one left the bones behind.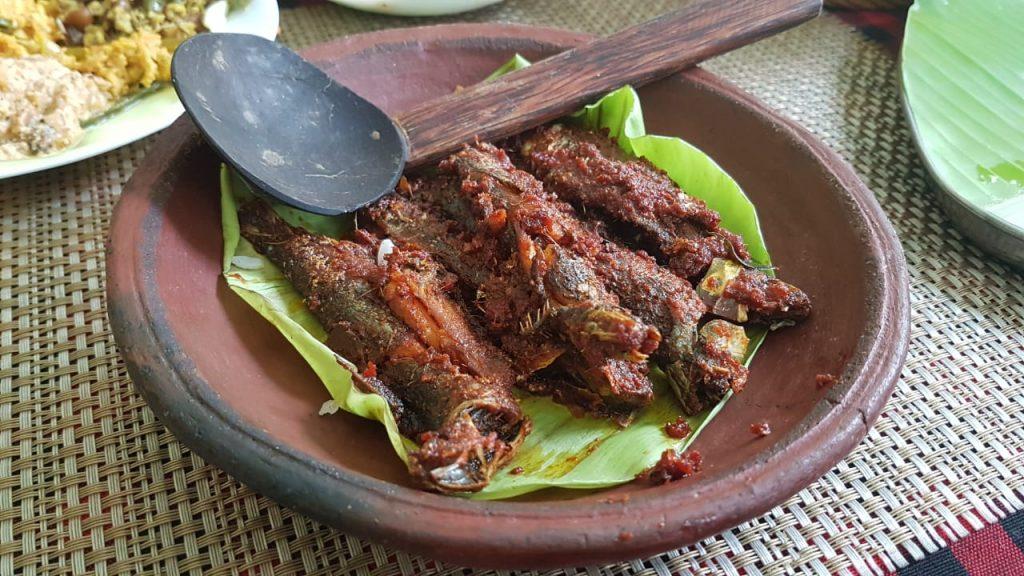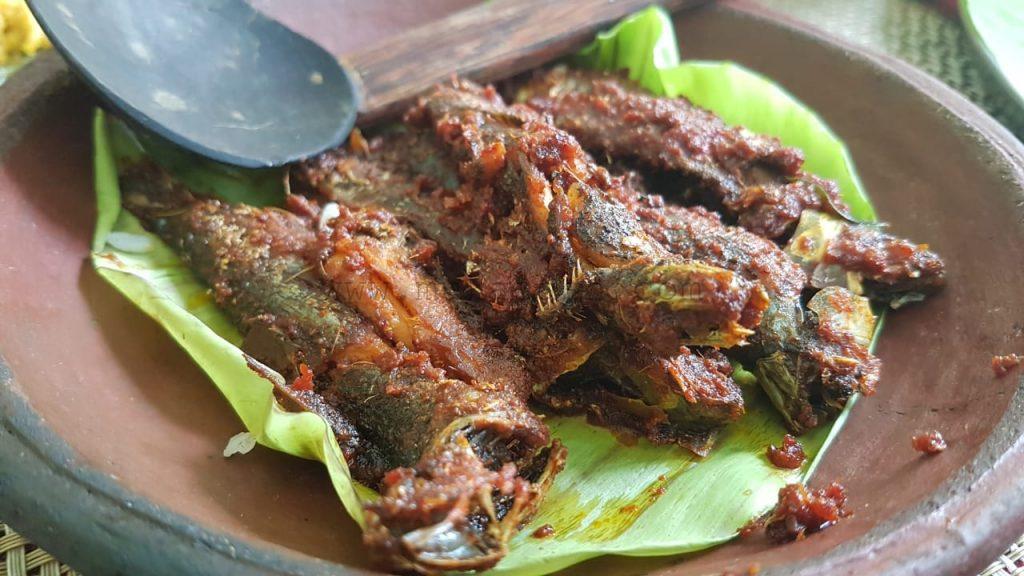 Ordered another chicken starter based on recommendation – Chicken Pepper Fry, also done in Kerala style. This was yummy too! The masala was tasty, chicken was well-cooked, and I should mention that the chicken was definitely fresh, there was not a slightest smell in the chicken meat. I relished this one. Also used the masala as a side for Parotta.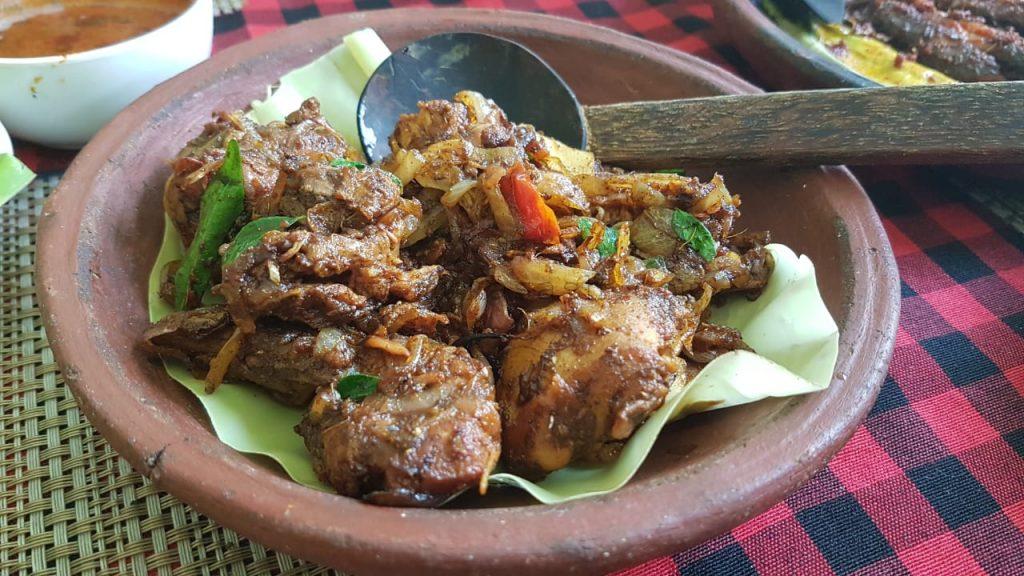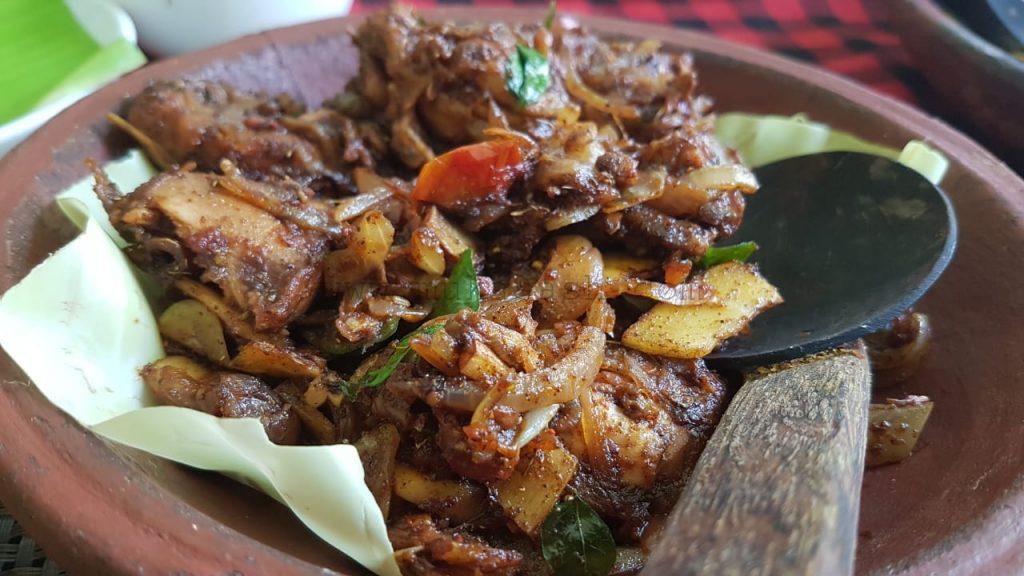 Moving to the mains, a friend had Non-Veg Sadhaya and thoroughly enjoyed it. It was quite elaborate and had necessary vegetarian condiments along with a fish fry too. I tasted just a few of them – Thoran, Avial, Chammanthi, rasam and pappadom, were all wonderful!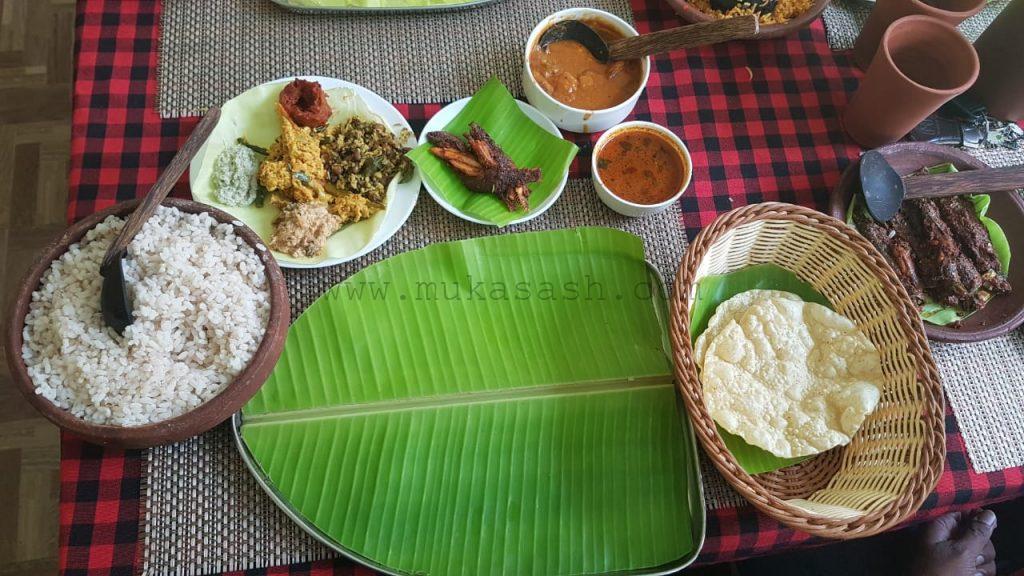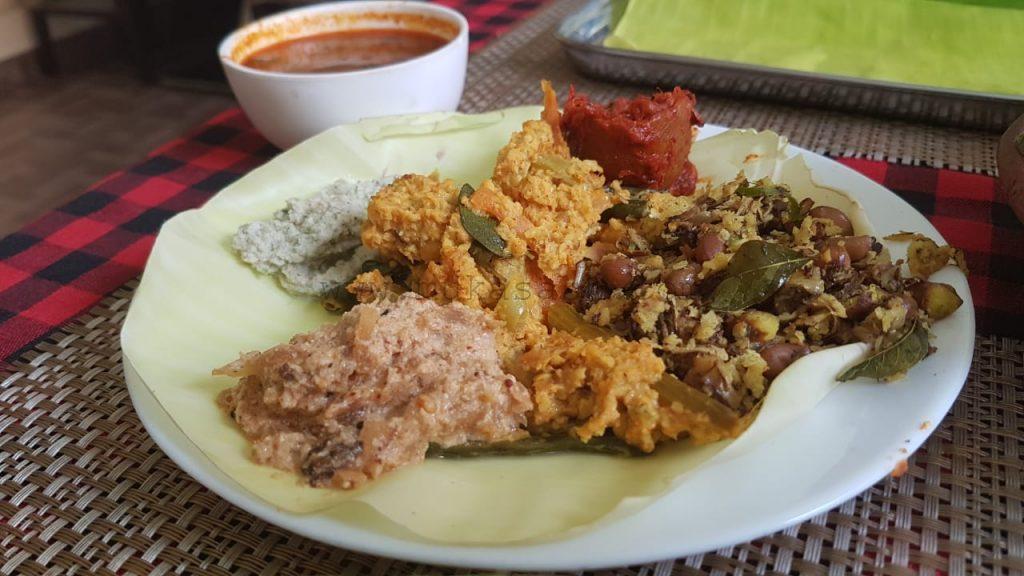 I was told Prawn Biryani was tasty, but it was a bit spicy for the kid. They chose to pack the remaining portion after the kid ate just a little of it.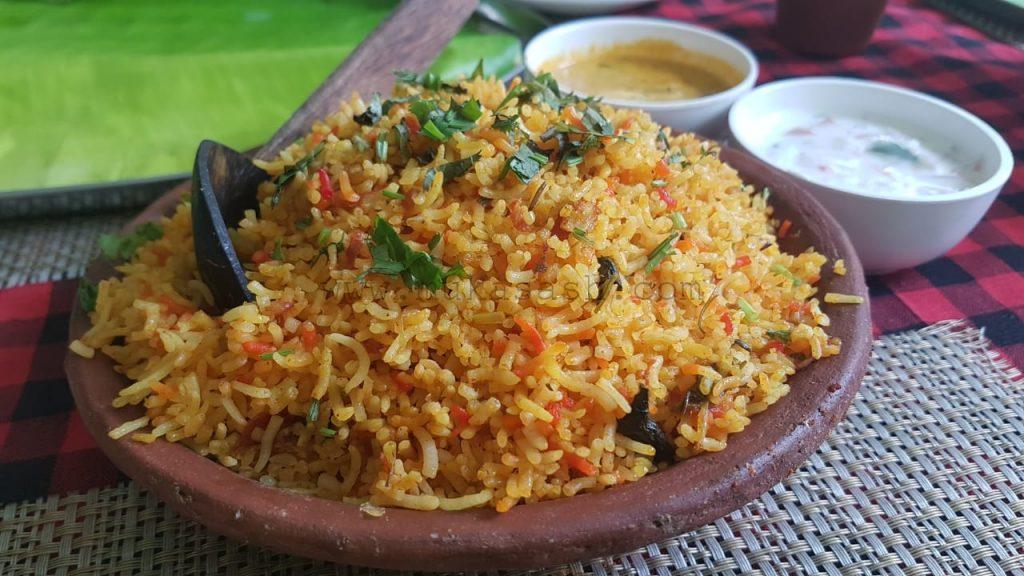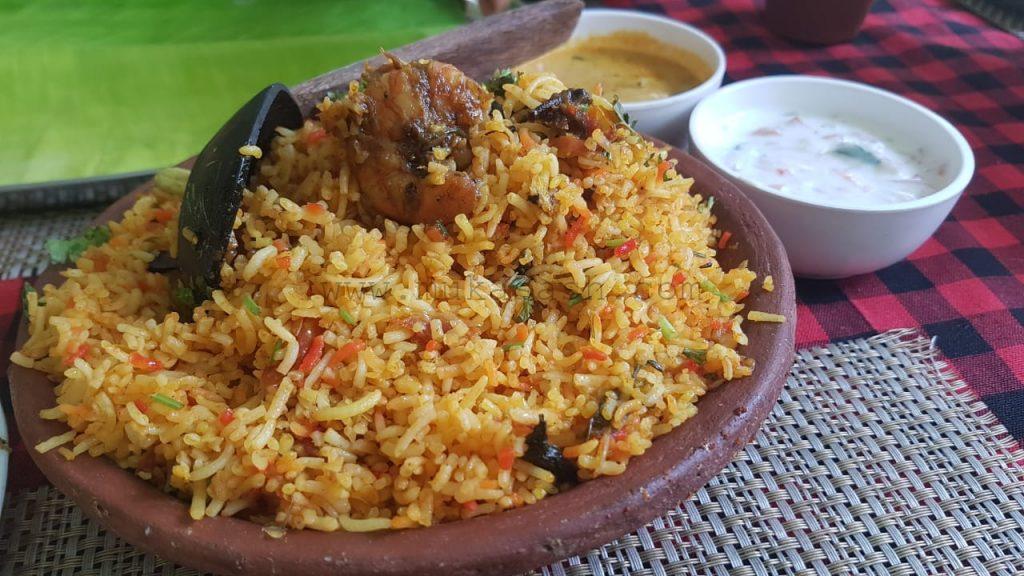 I loved the freshly-made soft and flaky Kerala Parotta. It was superb along with Egg Roast which was basically boiled eggs in a Onion and Tomato semi-gravy. Kid wanted a Wheat Parotta and he liked that too.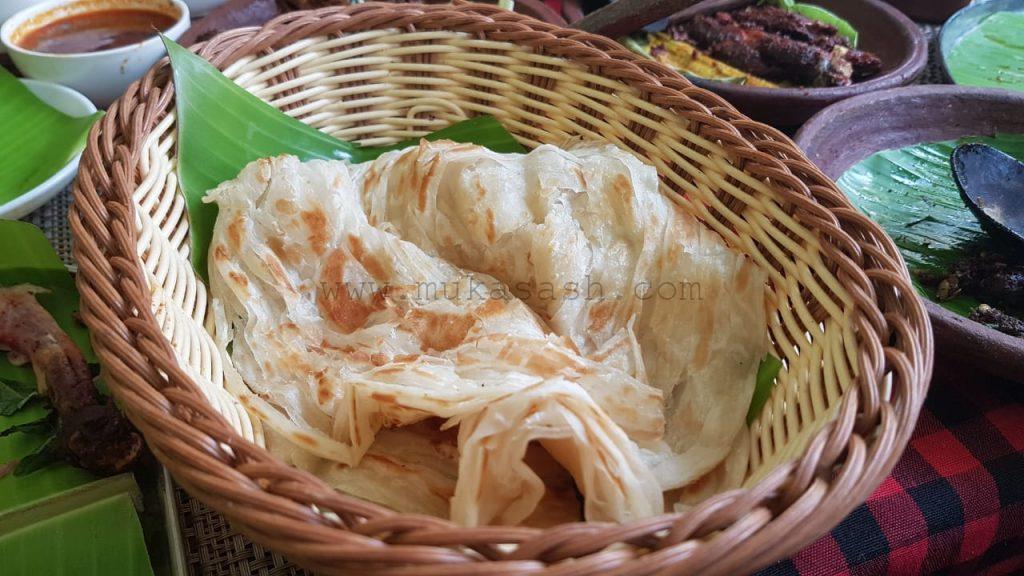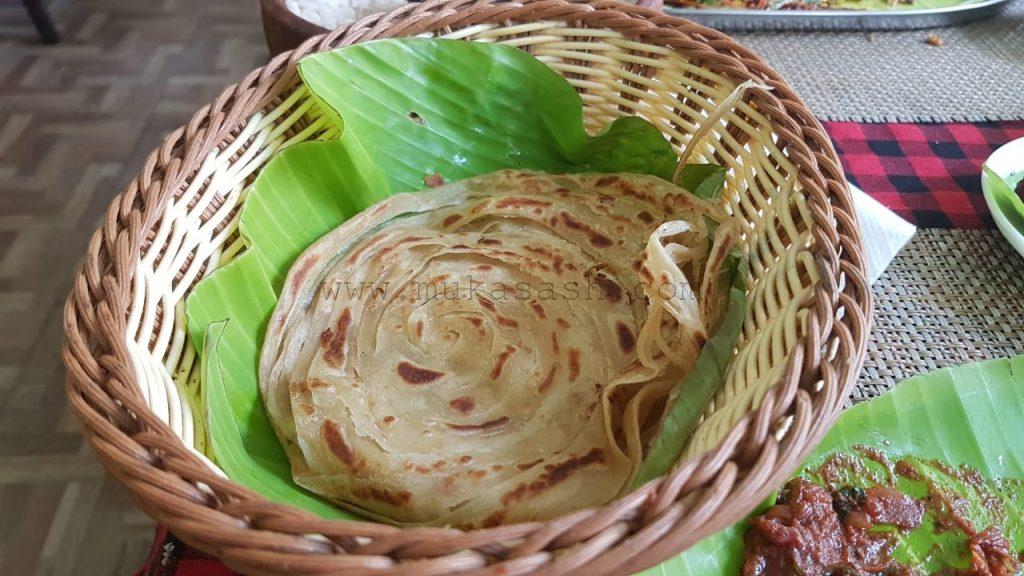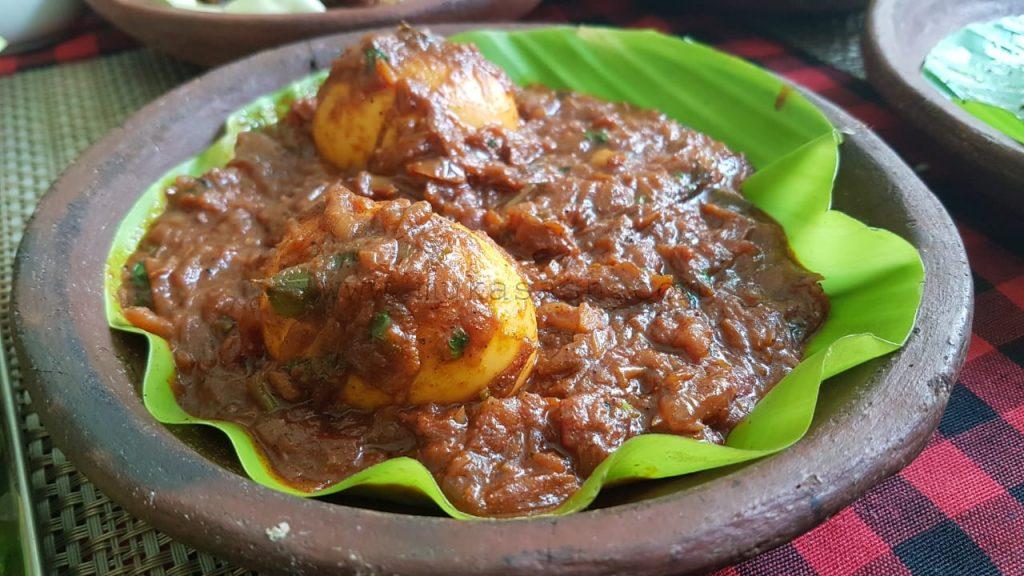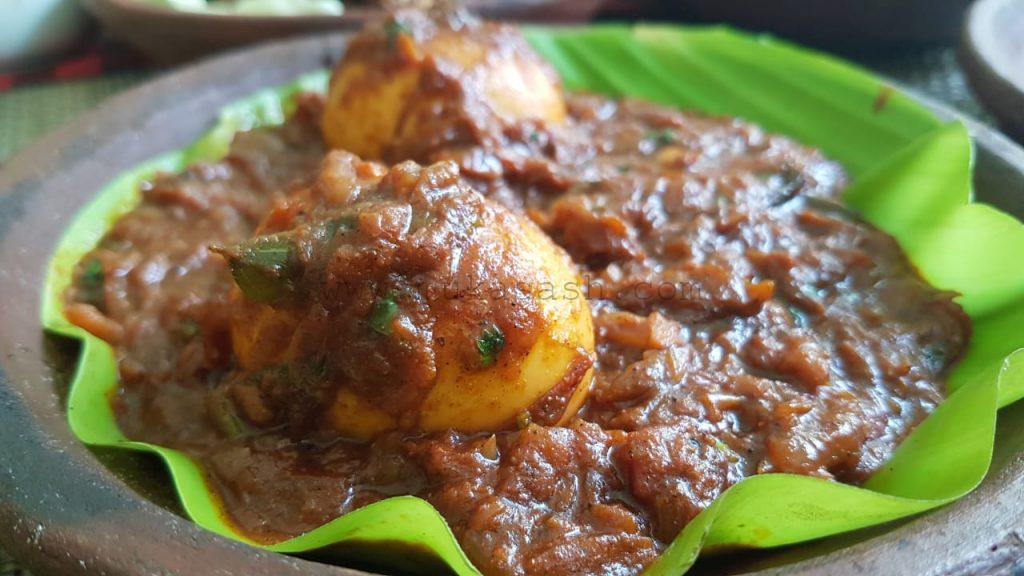 Finally, quite stuffed, but still checked if they had some of their Kerala Desserts. They had Neyil varatiya Eatha Pazham Pradhaman, basically a Nendiram Pazham Pradhaman. It was very tasty, a tad too sweet, but manageable. Ilaneer Paayasam was tasty, but not too thick. Friend loved it. The kid was in no mood for Kerala desserts, he was clear in what he wanted – a Chocolate Milkshake! 🙂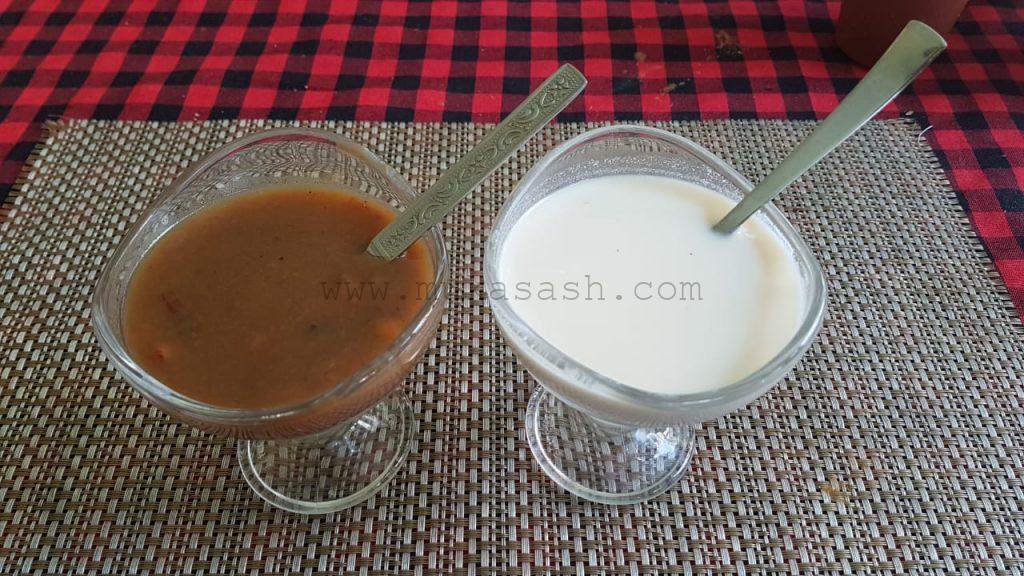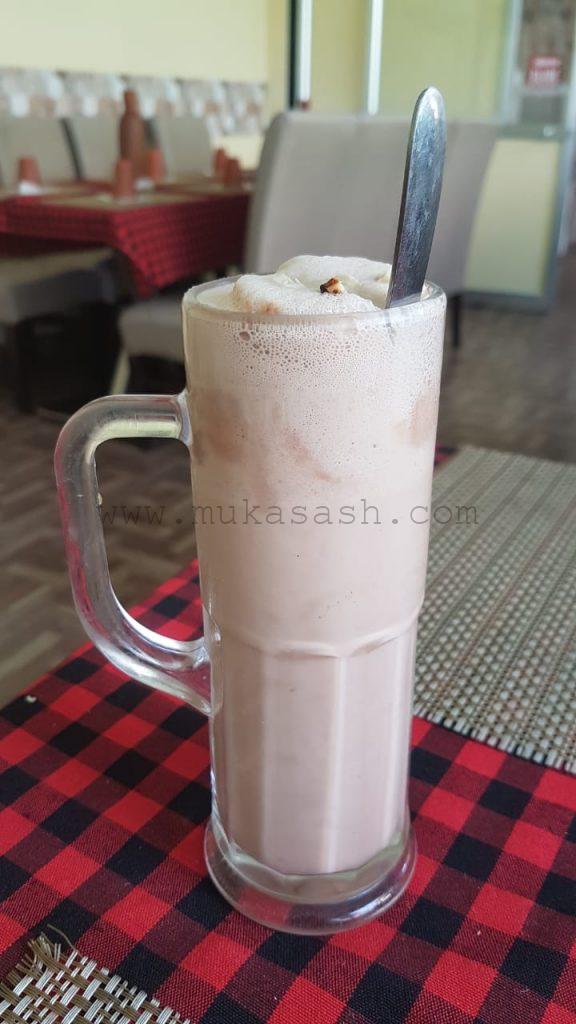 With that, we ended this wonderful meal!
Quick recap – very average soups, Outstanding starters and main course, good desserts, though choice was limited. At the end of the meal, the feeling was very satisfying. A friend and I unanimously felt it was absolutely worth the drive all the way from Velachery!
Have to mention that the waiters need to be trained well. They have no clue of what is in the menu, though their attitude is good. Sort of got frustrating when he was unable to answer any of our questions. When the manager/Owner (not sure who he was) came over, one of my friends and he started off in Malayalam, and then there was no looking back. 🙂 We got answers to all our questions. He seemed to be in complete control of what was happening in the kitchen. Wish that information flowed to the rest of them too.
We paid about 2K in all, and the bill included a service charge of 5%. We were okay with that, didn't tip in addition to that. I'd gladly recommend this place if you'd like to try tasty Kerala dishes in and around Gowrivakkam.