Names of two dishes pushed me to try this place as soon as possible – Mor Kali and Javvarisi Adai! You don't hear these names in normal restaurants, at least I haven't. Made a quick breakfast plan with wifey and headed to Idlies, Ashok Nagar.
Google Maps helped reach without any issue, I am not a total stranger to areas in and around Ashok Pillar and Vadapalani, so wasn't difficult to reach.
The restaurant seemed to be a portion of an Individual house, so it looked more like a house than a restaurant. Wife was a bit skeptical as it didn't look like a busy place. Convinced her, and we entered into a very small place that looked like it could seat about 15 people. The place was clean, well-lit and we didn't have any second thoughts after looking at the place.
Even before looking at the menu, checked with them if they had Mor Kali and Javvarisi Adai! We were only half lucky, we were told Javvarisi Adai was available only in the evenings. :'( However, Seppankizhangu Fry on the menu got me interested 🙂
Anyway, quick look at the menu and we ordered the following – Ellu Podi Idly, Mor Kali, Seppankizhangu Fry, Keera Vadai, Vella Dosai and a panagam and mor!
The first to arrive was Ellu Podi Idly, cut in a nice different way. Frankly the Ellu (sesame) was too subtle and hardly noticeable. Taste-wise, it was decent, and podi was enough for the Idlies, but nothing worth raving about. My Idea of yummy Podi Idly is like the Murugan Idly types, just melt-in-the-mouth ones. Perhaps I should have ordered the ghee or butter variant on the menu.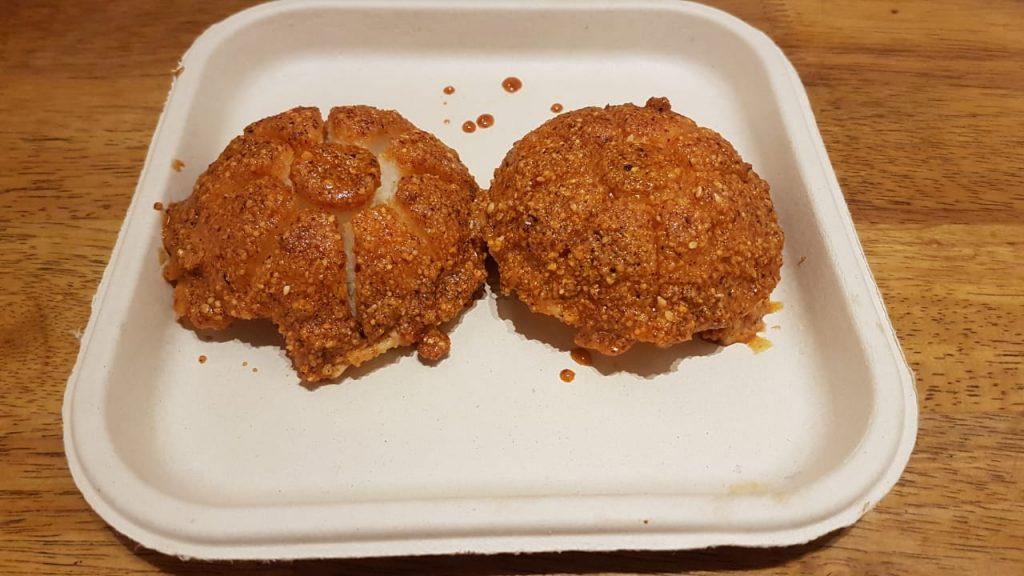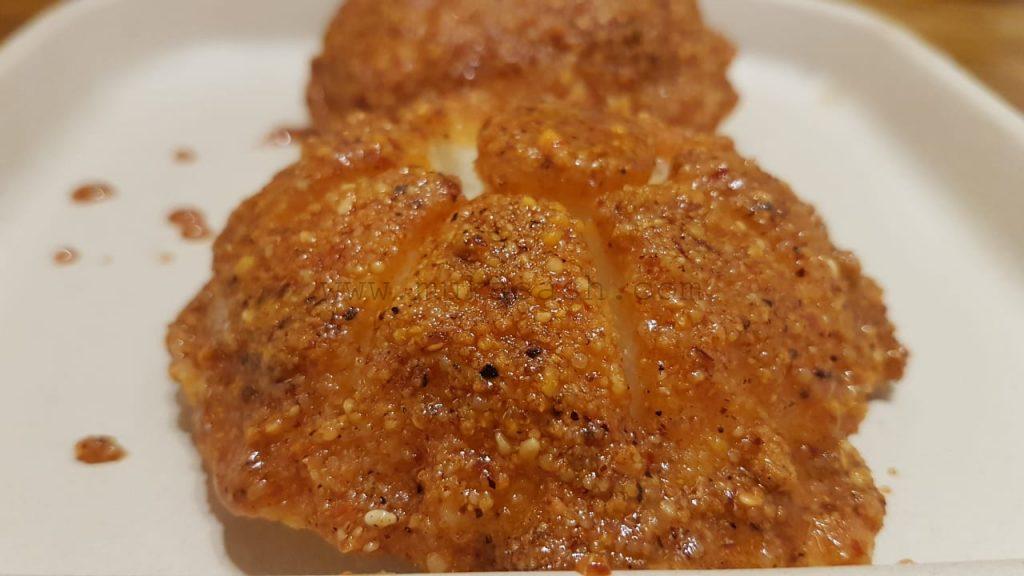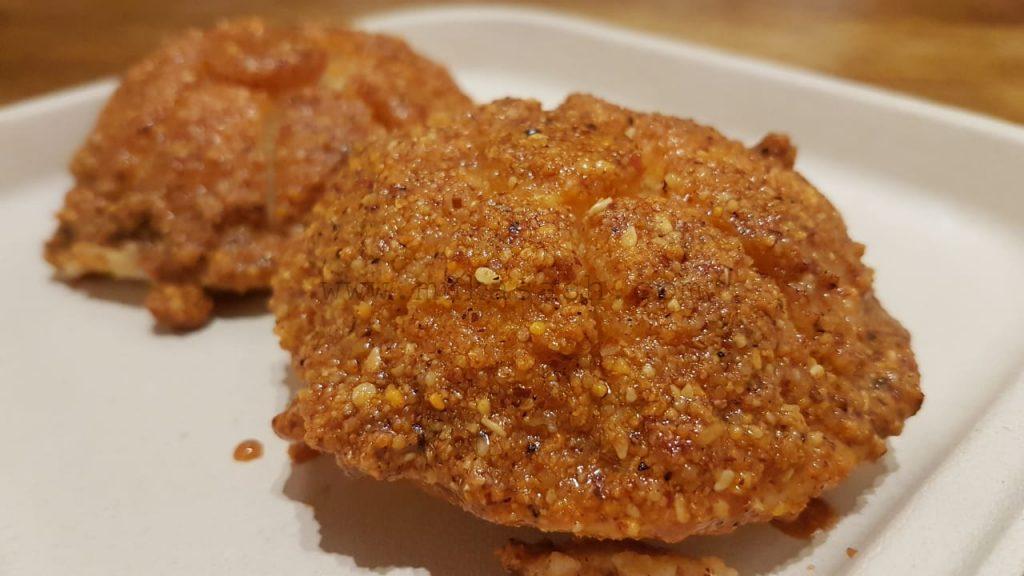 Seppankizhangu Fry lived up to the expectation, crispy, tasty and rightly spiced!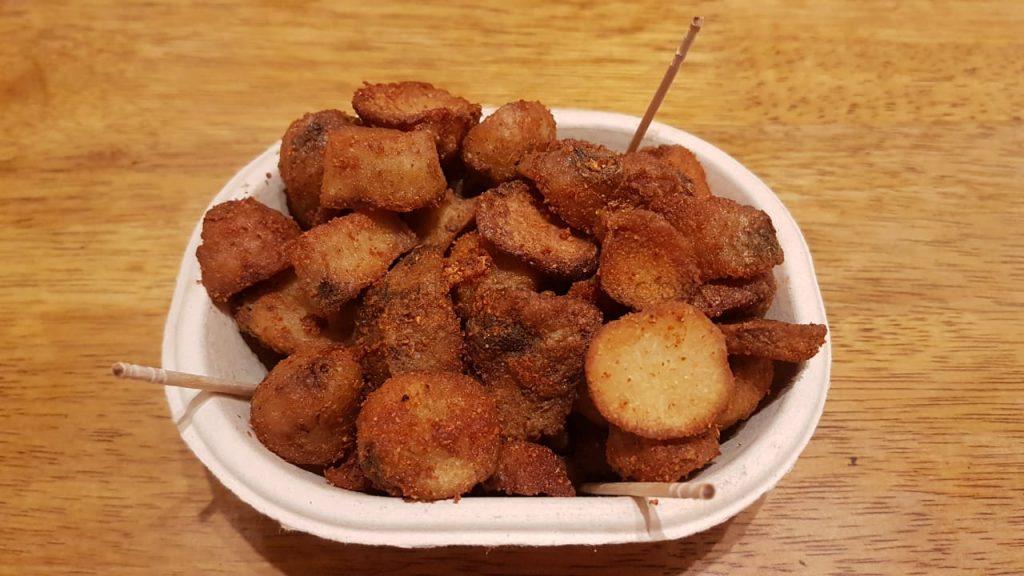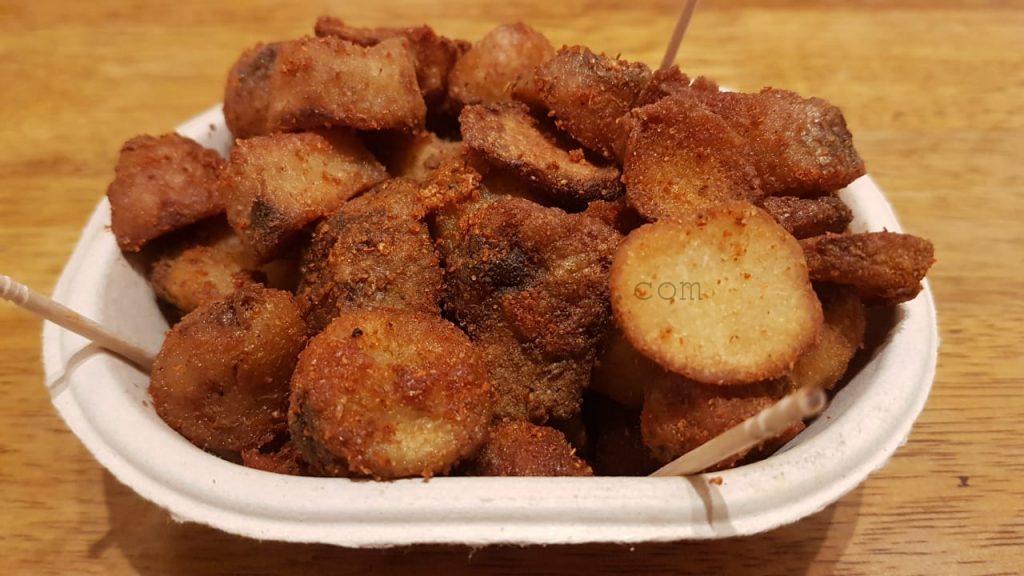 Now comes the highlight of the breakfast – Mor Kali ! I remember having it as a kid at my grandmother's place and have had a few variants in its consistency. This was rightly called 'Kali'. The tempered mor molaga, added a wonderful flavor to it. We loved this!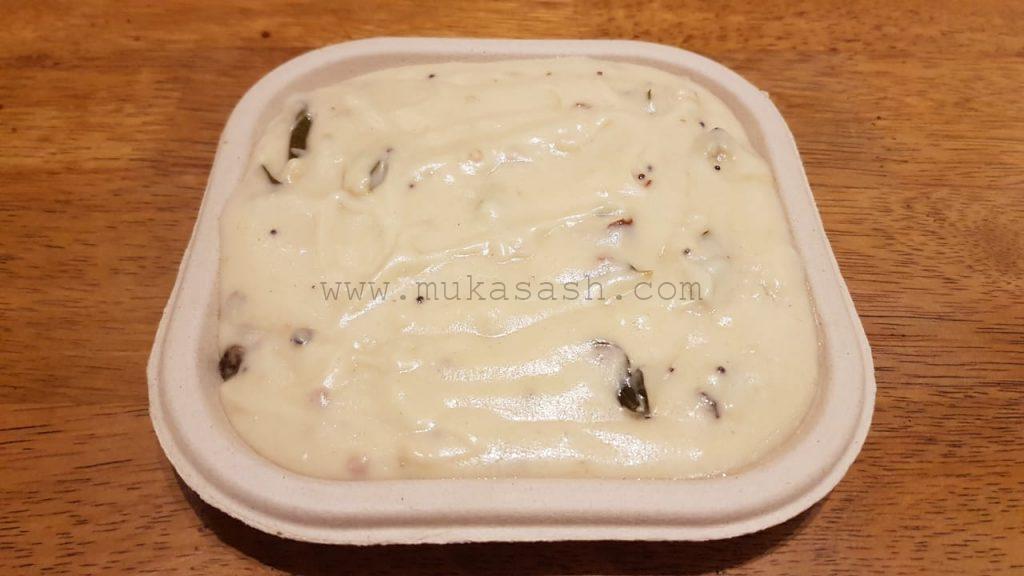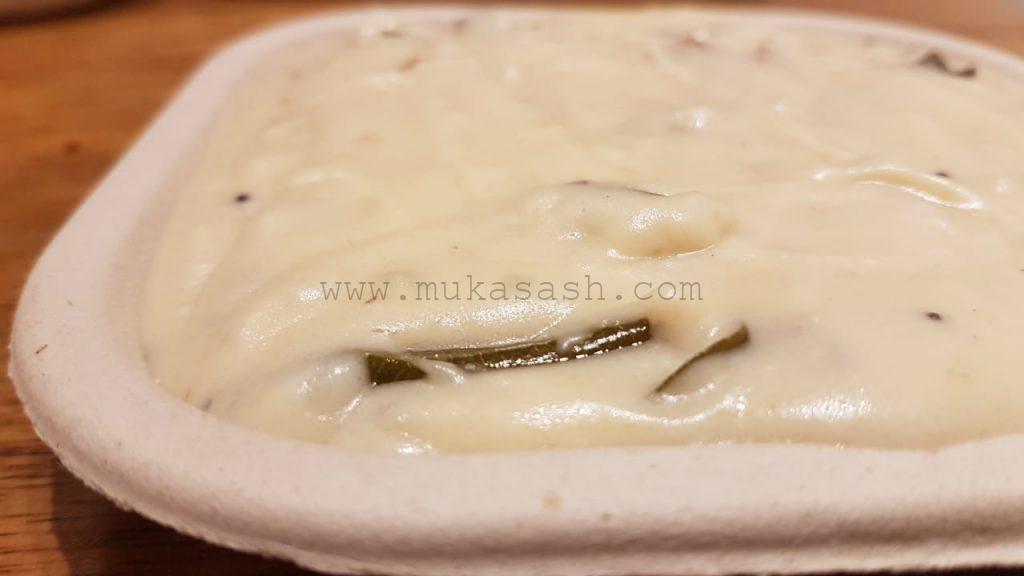 Keera vadai was just made and served super hot. It was tasty and the tomato chutney, more a chodhi, that came with it was good, but wasn't a great combination with the vadai. I would have loved coconut chutney with it.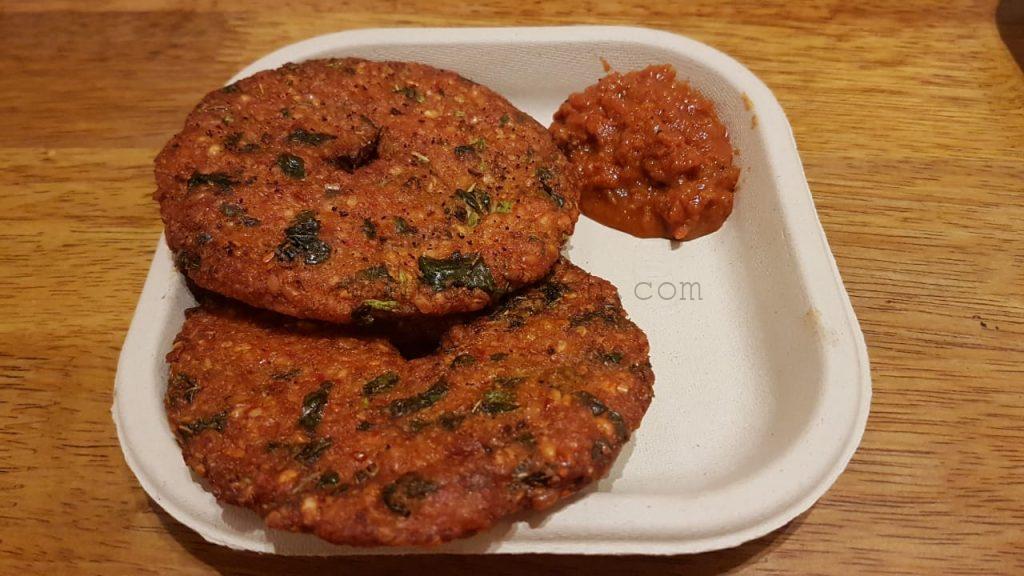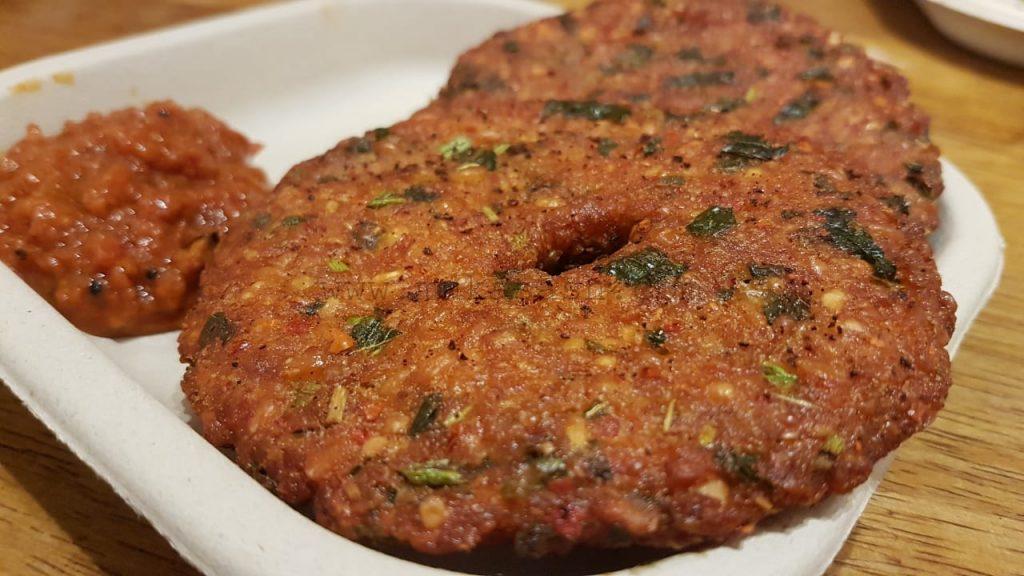 Vella Dosai was another stunner. What I had in mind was a sweet dosa or a sweet crepe. this was much more than just that. It was in a totally different form factor, and topped with nuts and oozing ghee, it was just delicious! The accompaniment was sweet coconut milk, and made it even more yummy! Thankfully, it came last and we made it a fitting dessert to the breakfast.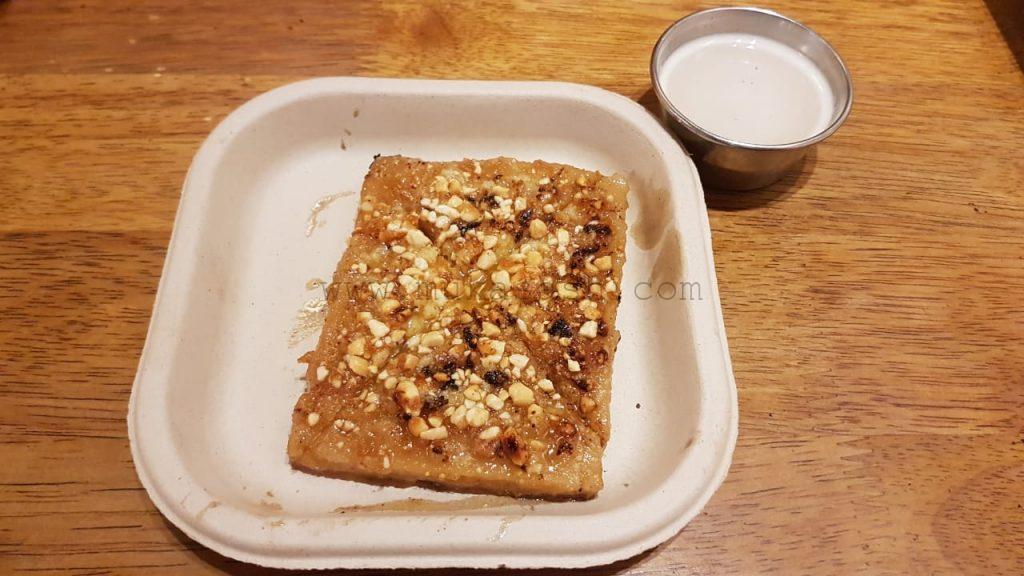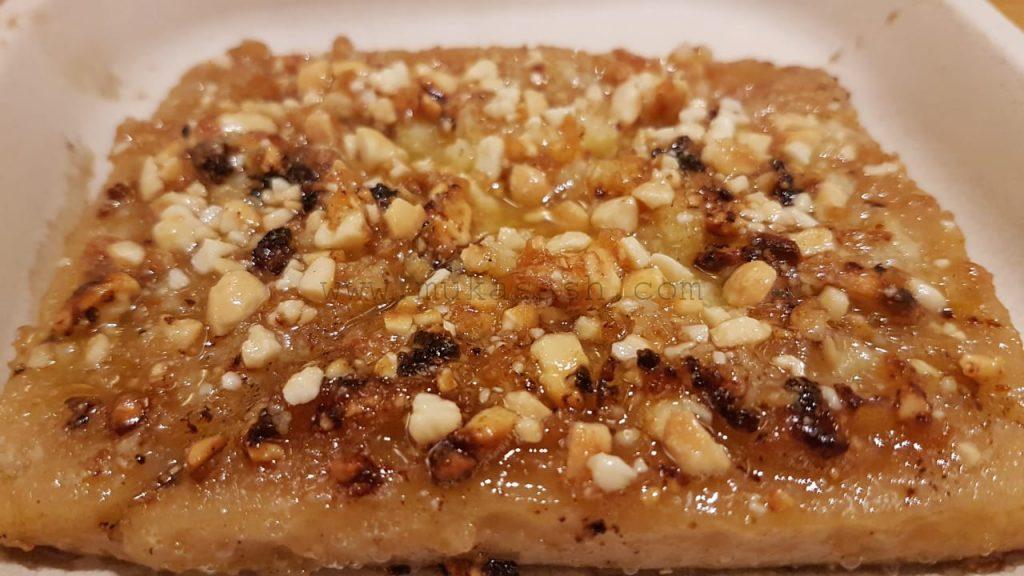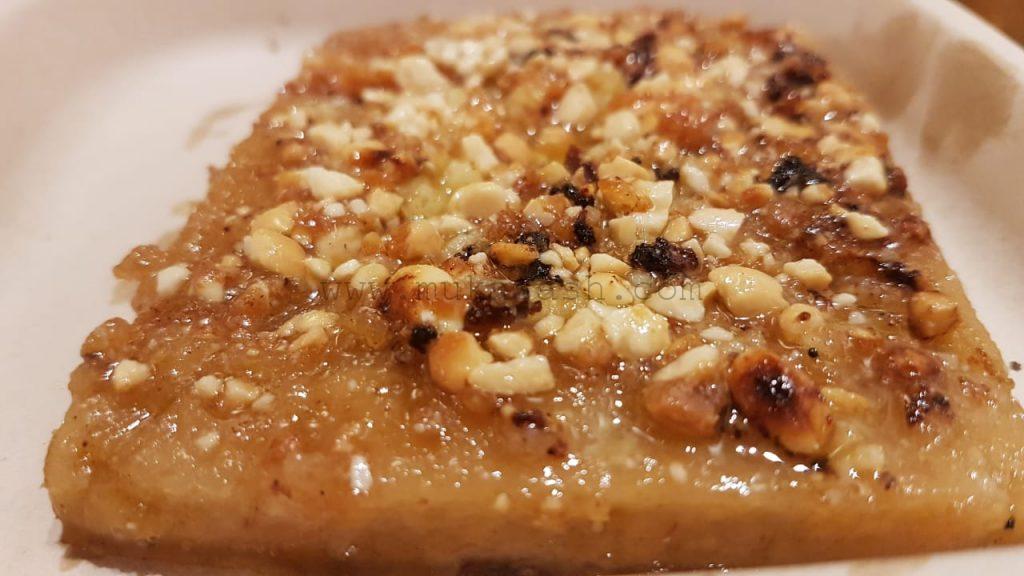 One small disappointment was non-availability of a good filter coffee! I would love a good coffee any day after a good breakfast. We had to settle for Panagam and More, which were served in small plastic bottles. They were sealed, so I presume it is outsourced. Not sure! Both were tasty.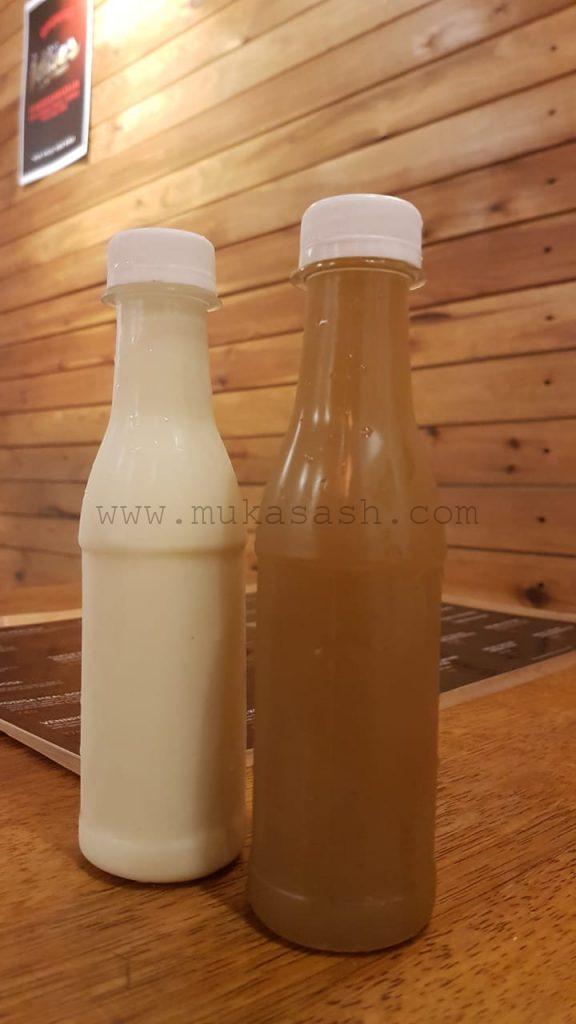 My impression of this place – It is not just another Idly Dosa place. If I'm looking for a plate of Idly with Sambhar and Chutney and value for money, I'm not going to be trying this place. If I'd like to experiment with something different, I'll definitely go back. At least for the Javvarisi Adai, I will, for sure! It may not be very impressive for those, to whom Idly-Molaga Podi is a standard accompaniment on train journey 🙂 but kudos for experimenting with something as basic as Idlies.
Paid 357 bucks for all this, slightly on the higher side, but I'm not complaining!