Bombay Brasserie, a name that has been popular in food circles in Chennai for the last five or six years. Quite surprisingly, in all these years, a visit to this place somehow just didn't happen! Recently when I saw a post about them resuming operations in Nungambakkam, decided to check them out. I wasn't even aware that they were closed temporarily for some time.
We knew that the place was pricey, so expectations were quite in place. I reserved a table for 5 Pax for lunch at 1 PM through Dineout and availed a 15% discount on the bill amount. In fact their outlet in VR Mall had a 50% discount, but we decided to go to Nungambakkam instead.
We entered just about five minutes past One. We were perhaps the only ones at that time in the restaurant. We were escorted to a nice glass enclosure, bright and welcoming! We got a comfortable six-seater table for the five of us.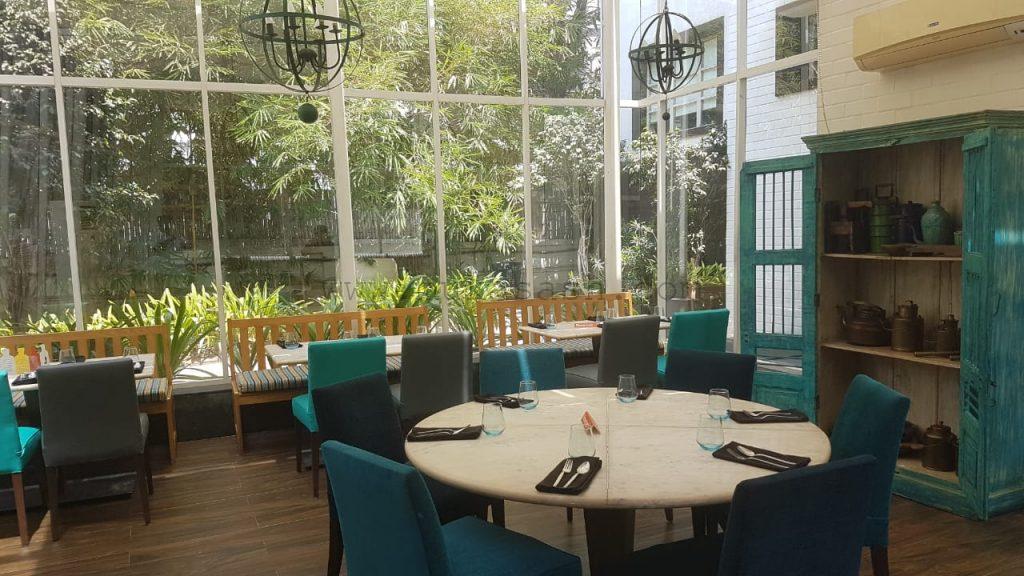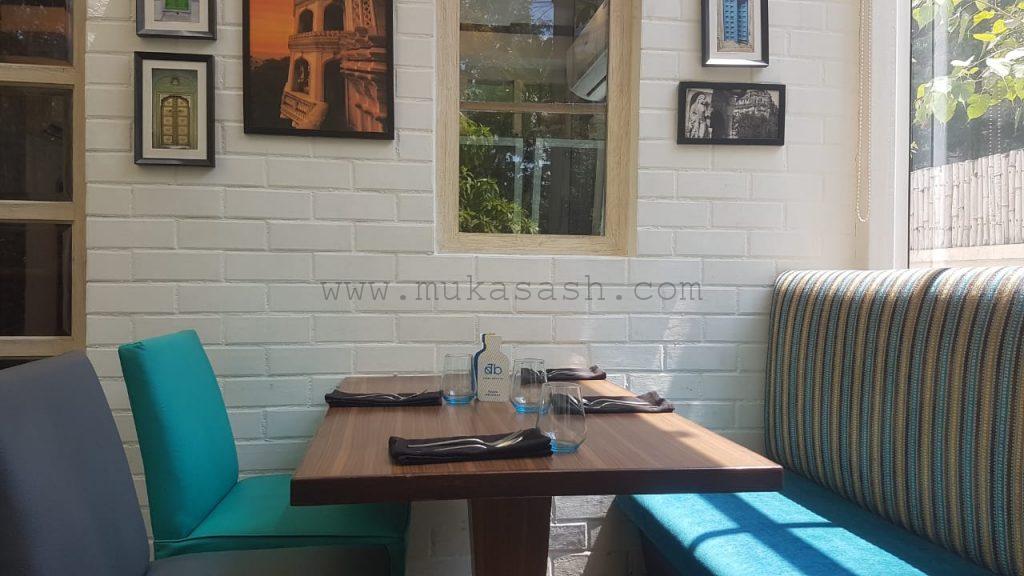 I remembered their cute little soup bowls from many years ago, one of the reasons I wanted to visit them then. 🙂 We ordered a Crackling Tamatar Soup to be served one by two, and a Chicken and Almond Soup to be served two by three. Surprisingly they seemed to have changed their style of serving soups now. We got them served very differently in tall glasses. Soups tasted good, we liked it. I didn't understand why 1/2 and 2/3 were of the same portion size, it defied mathematics, but we focused more on soup than math.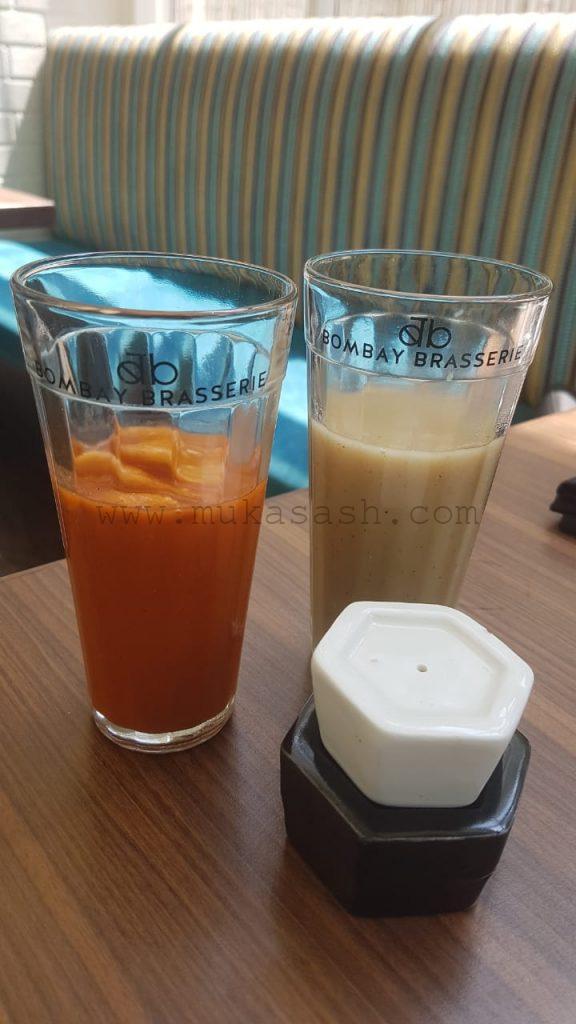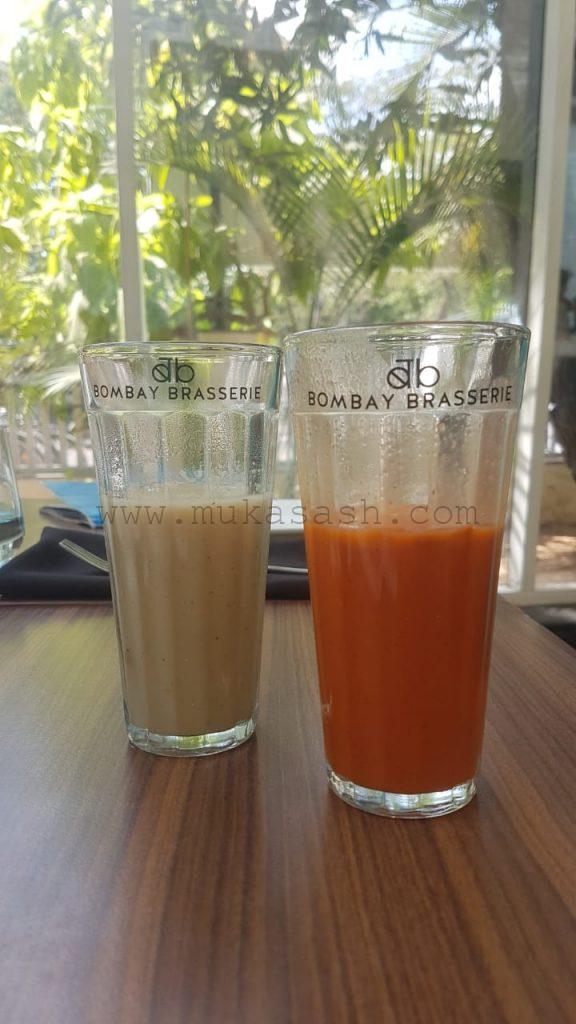 We ordered a few starters and before I delve into the details, I should say it was a mediocre affair. Nothing that was served was wow. I'll tell you why!
Chowpatty Corn Chaat was a cold chaat, tasted okay with the namkeen around it. Predominantly red chilli powder dominating the flavor in the dish, wasn't anything really special.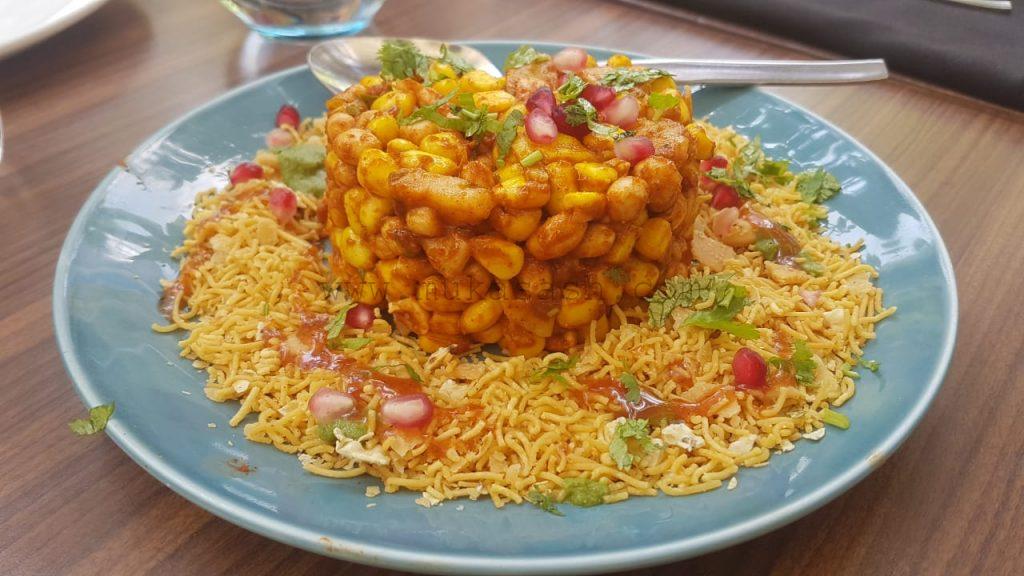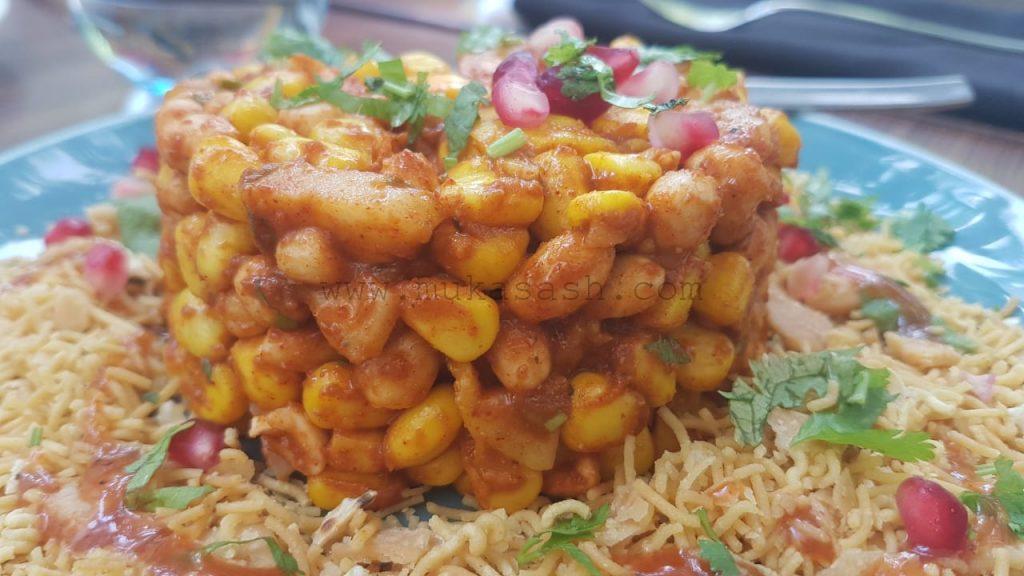 Papad Bowl was basically different crispies with different dips. There was sabudana crispies, aloo wafers and regular masala papad along with various chutneys and dips. It was something different and nice.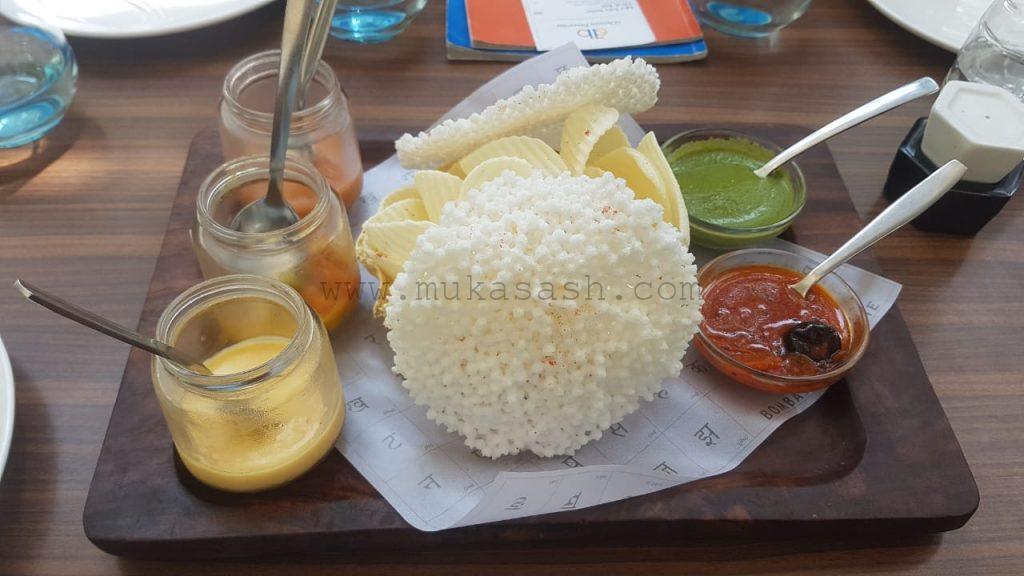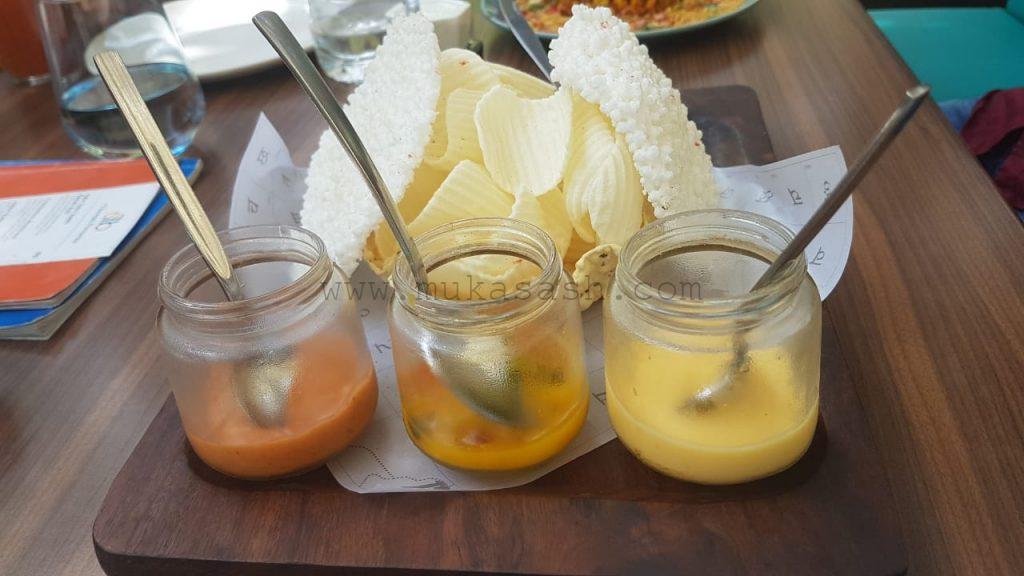 Guntur Podi Chicken was very ordinary. It was low on salt, the podi hardly making an impression and the chicken wasn't very soft either. The dip that was served alongside made it easier to finish it. Did we relish it? Nope, not really!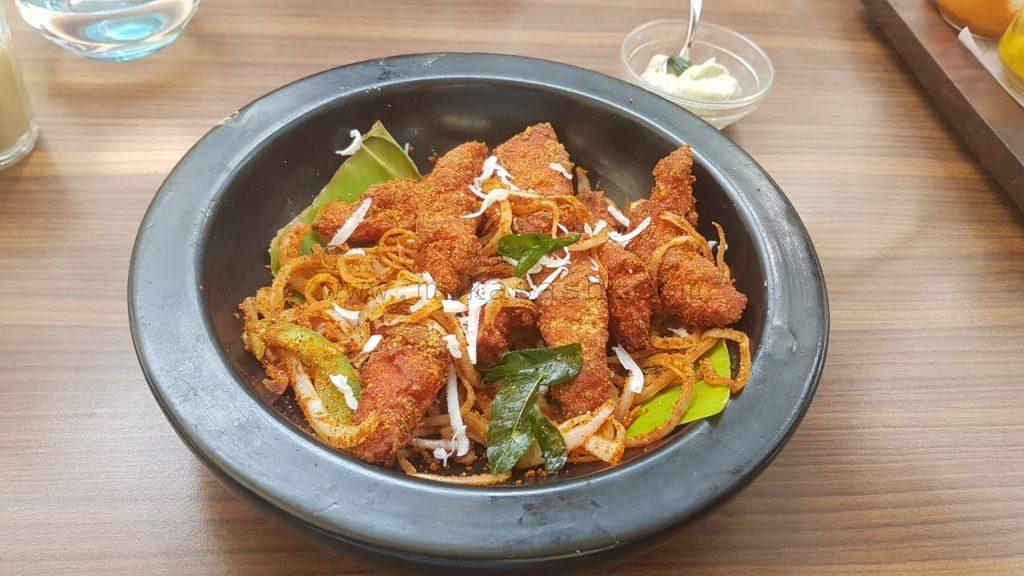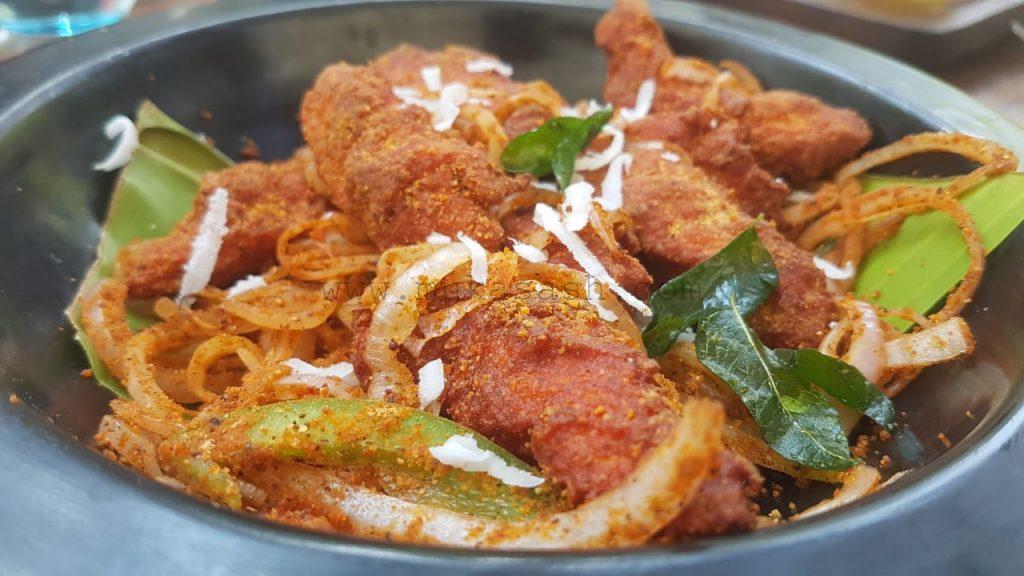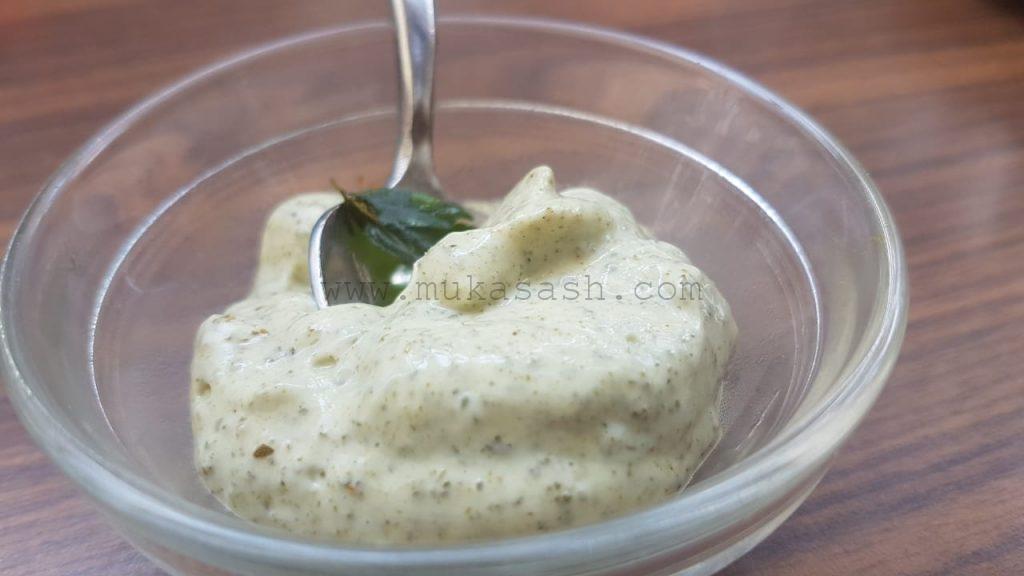 All the others like fish, except me. So decided to order Calcutta Club Fish Fry. It was presented nicely, and I was eagerly waiting for reactions from the faces. They didn't really seem impressed. They said it was okayish, chewy and not wow! The Kasundhi made it easier to eat it. So the second starter was a dampener too.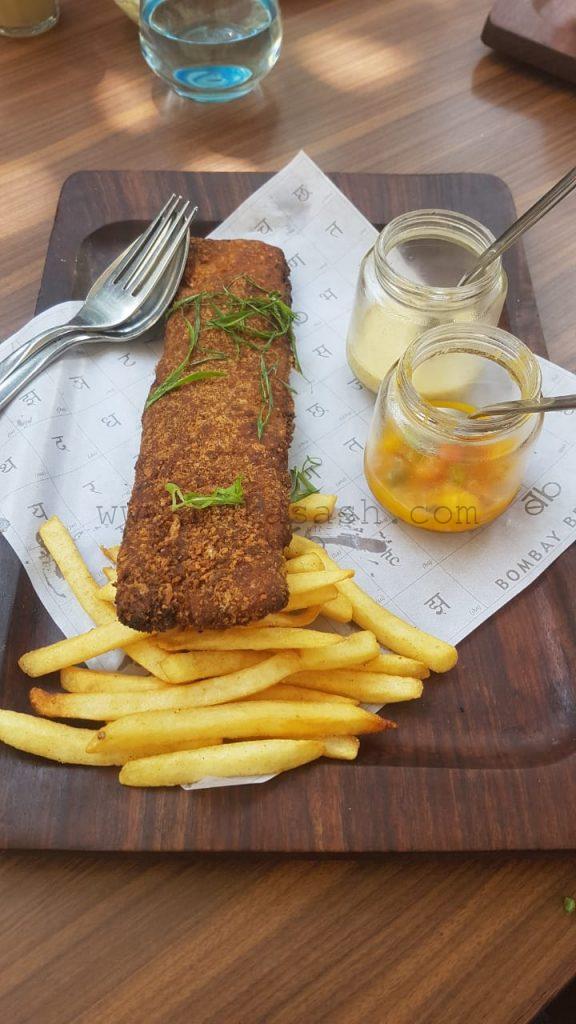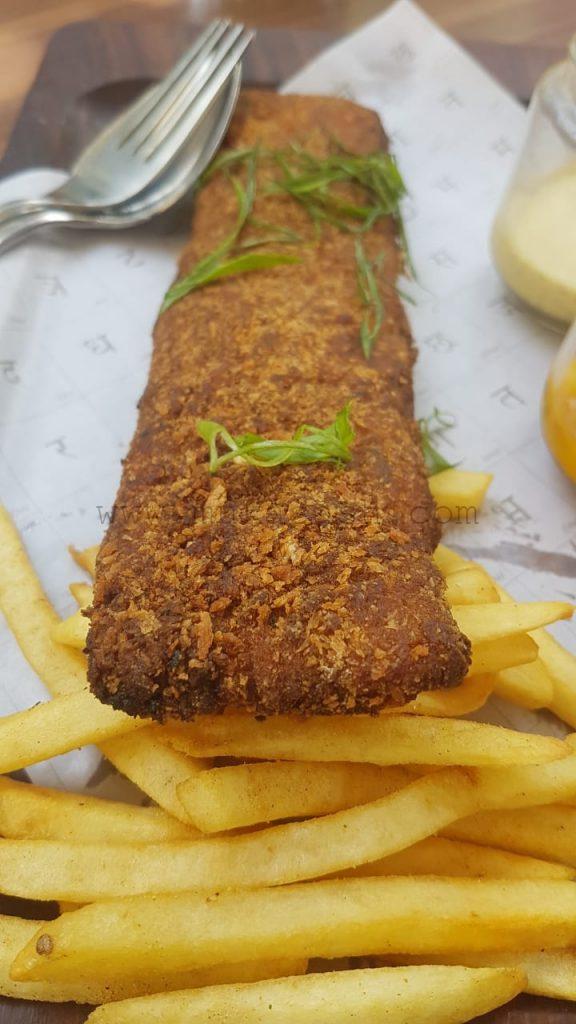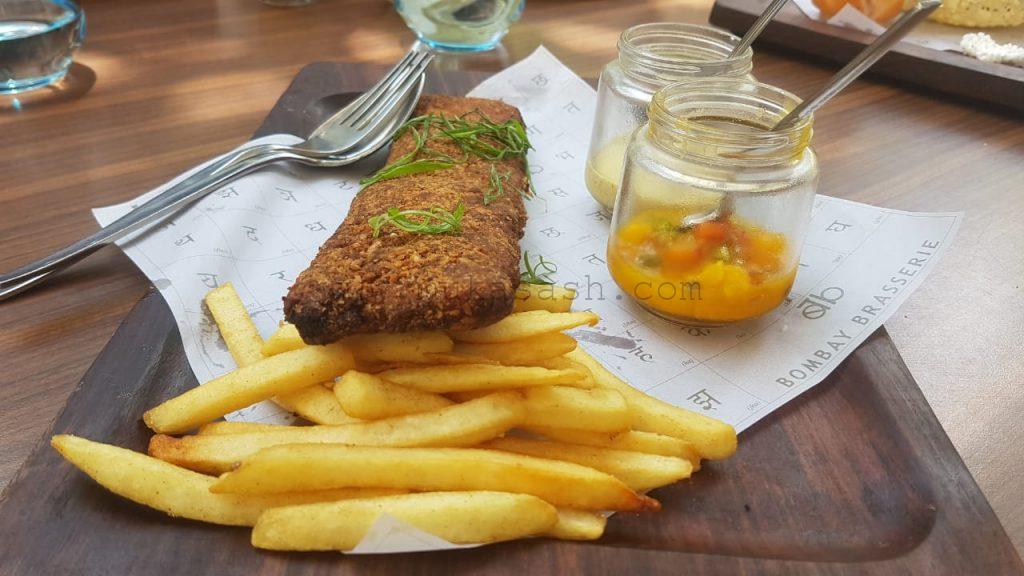 After a mediocre round of starters, we decided to indulge in some mocktails to make things better before the main course. I'm not complaining about the price, but most of them were priced around 250 bucks. If it involves some real preparation, it is understandable. For a Masala Cola, I don't see what makes it so special to be priced so. Decided to go ahead and order to see what was so special about them.
We ordered Bombelli Pina Colada, Old Town Delhi, Angoori Soda and Preethy Murthy's Masala Cola. They tasted good, were presented fancily, kids loved that. Again, I couldn't convince myself why a Masala Thums up should be priced so.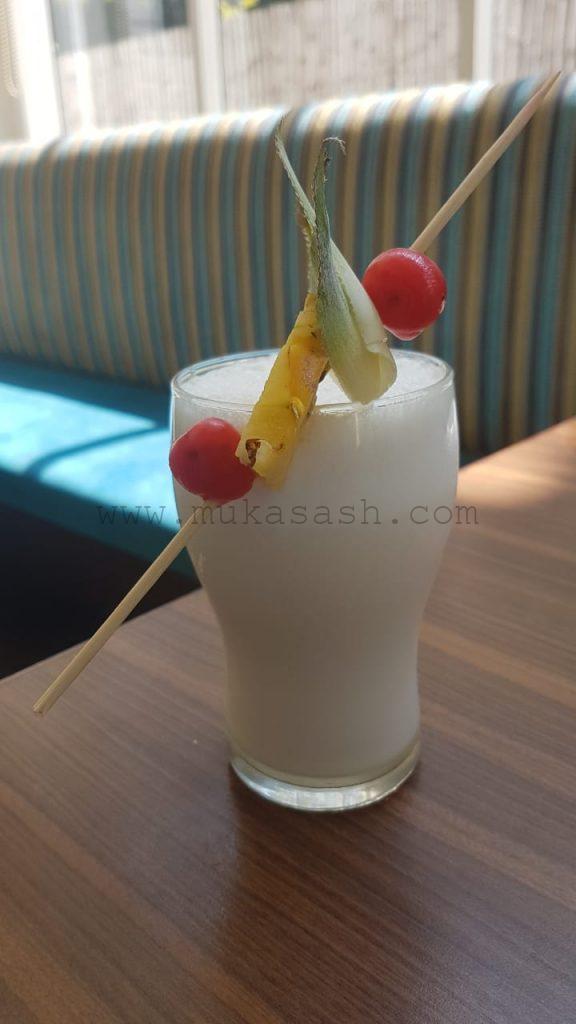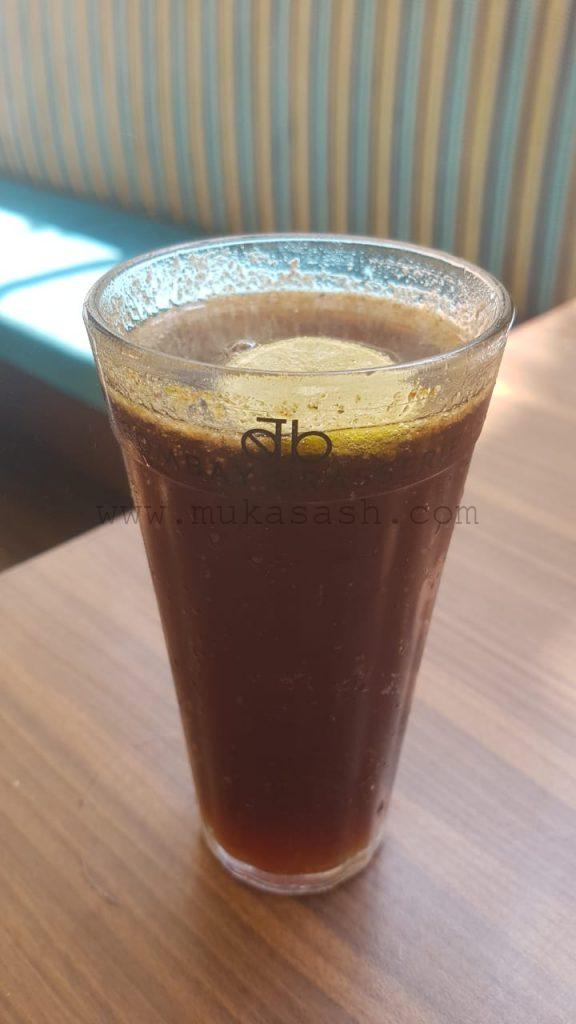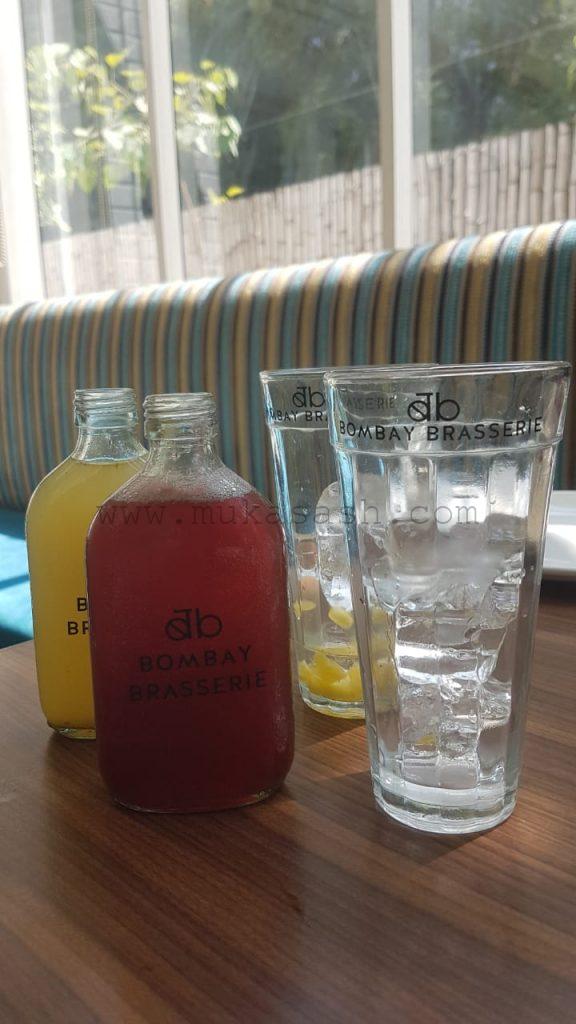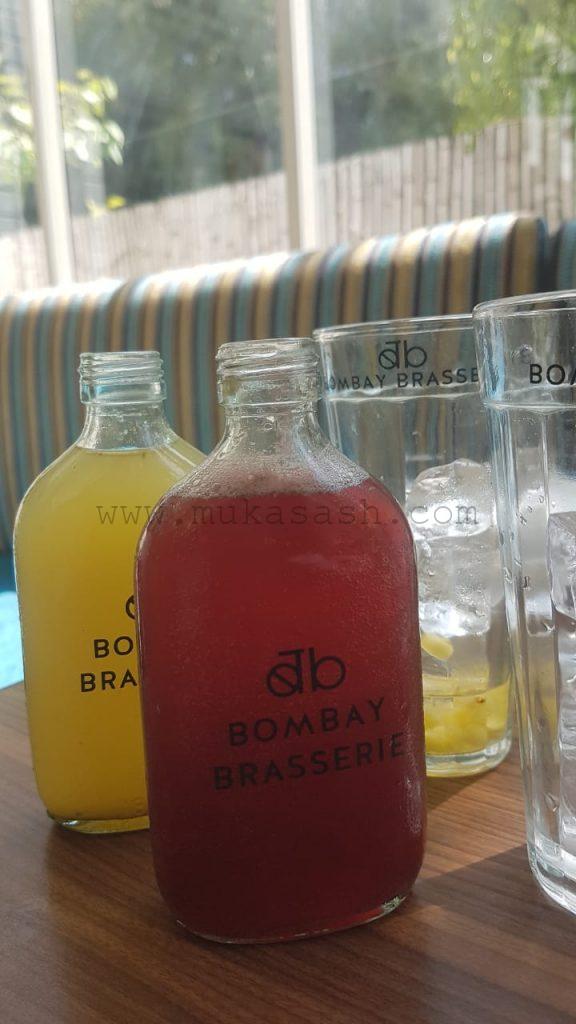 With that, we moved on to the main course. Thankfully, this was something we all relished! We ordered Chicken Tawa Roast along with two Chur Chur Parathas and two Malabar Parathas. We also ordered one Tikka Kebab Biryani. There was nothing we could complain about.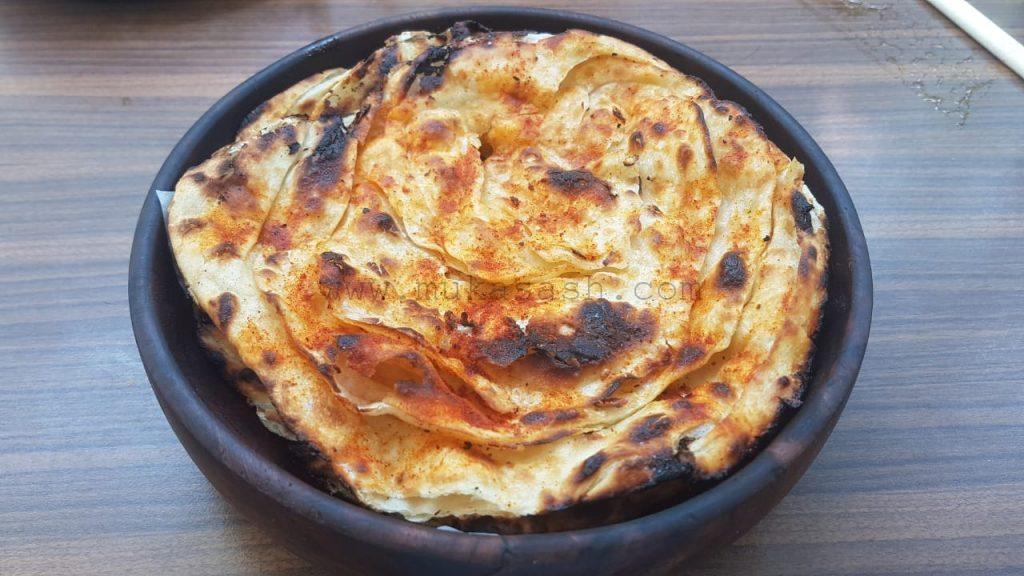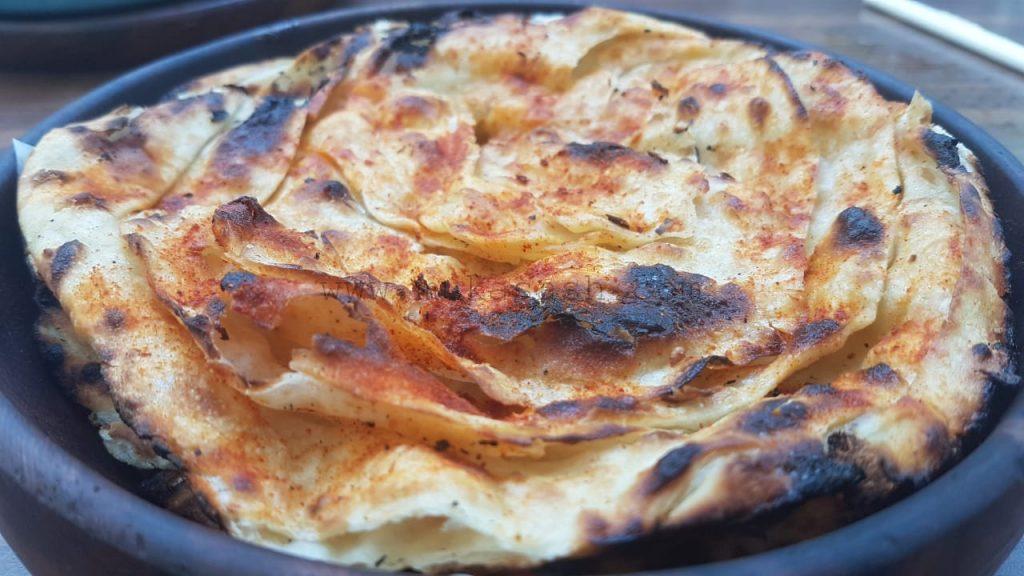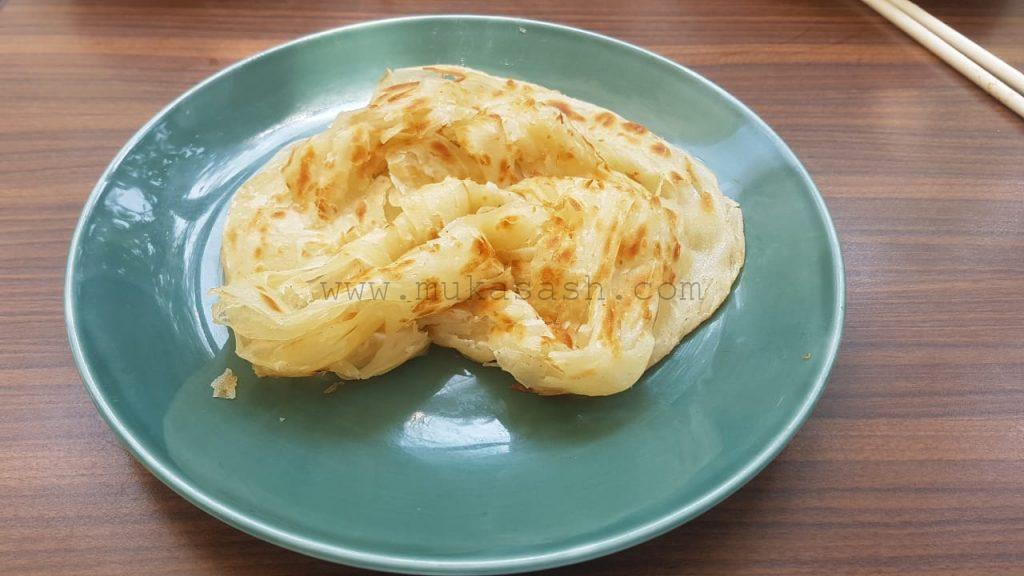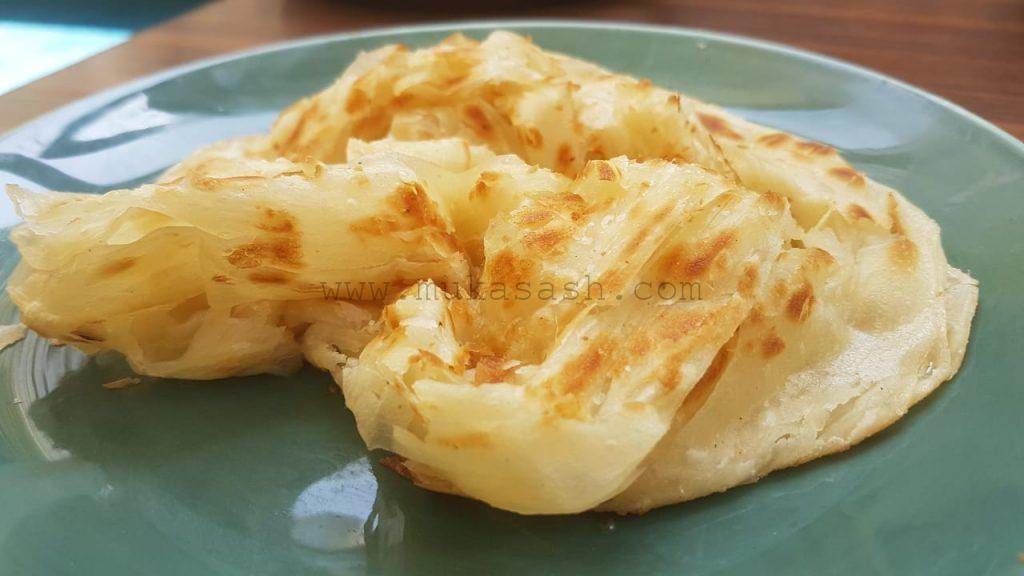 The Chicken gravy was very tasty and the crispy deep fried roti pieces were also a nice addition to it. This was finger-licking good.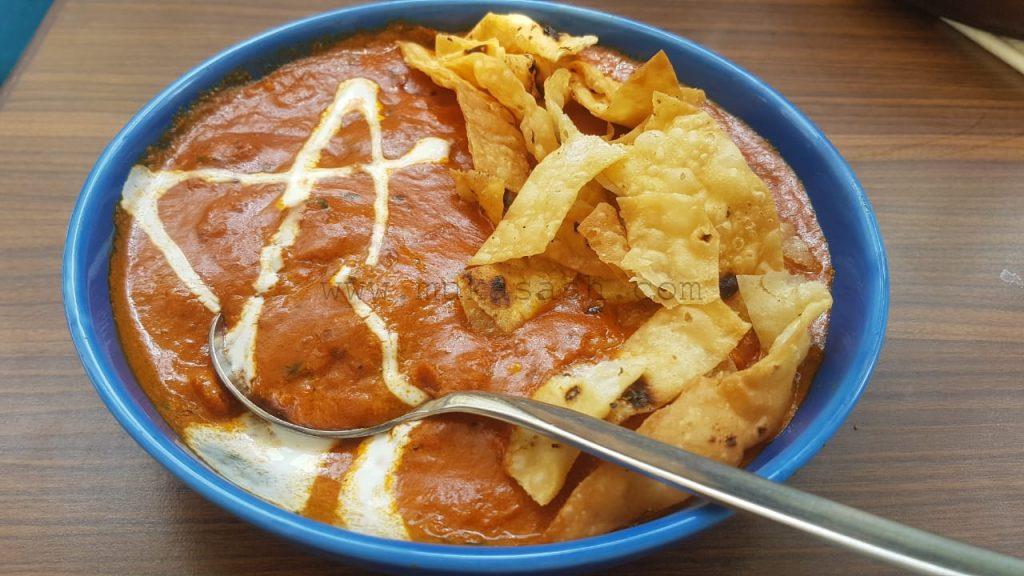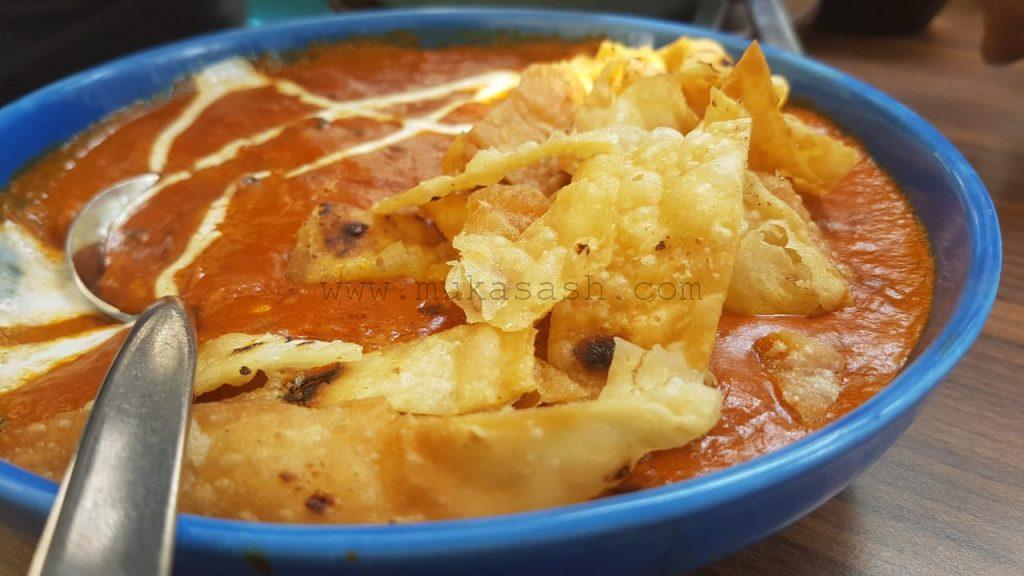 The Biryani came with a cover of dough for the Dum and was opened in front of us at the table. It tasted as good as it looked. The kebab pieces in it were soft, well-cooked and the biryani itself had a wonderful flavor.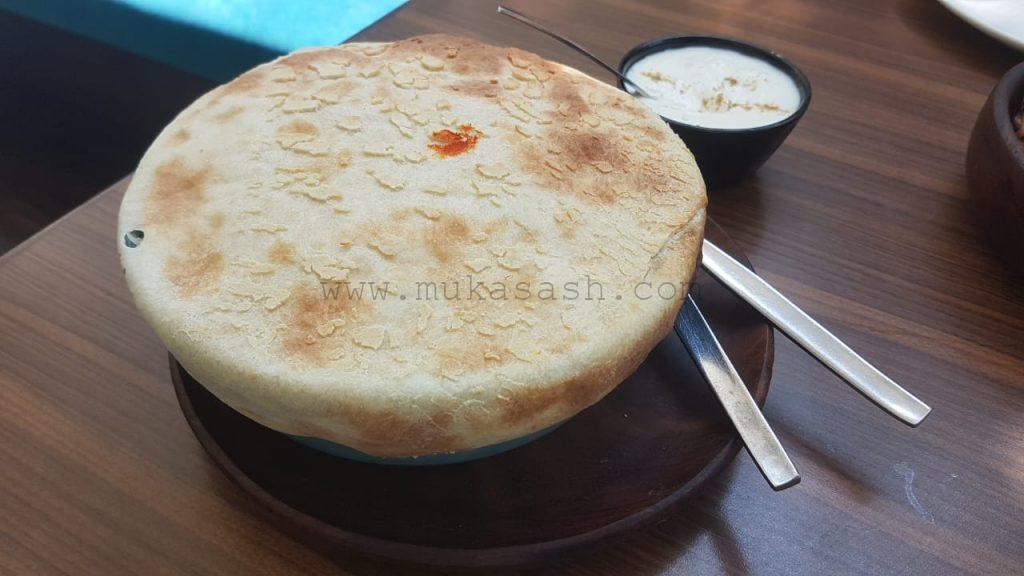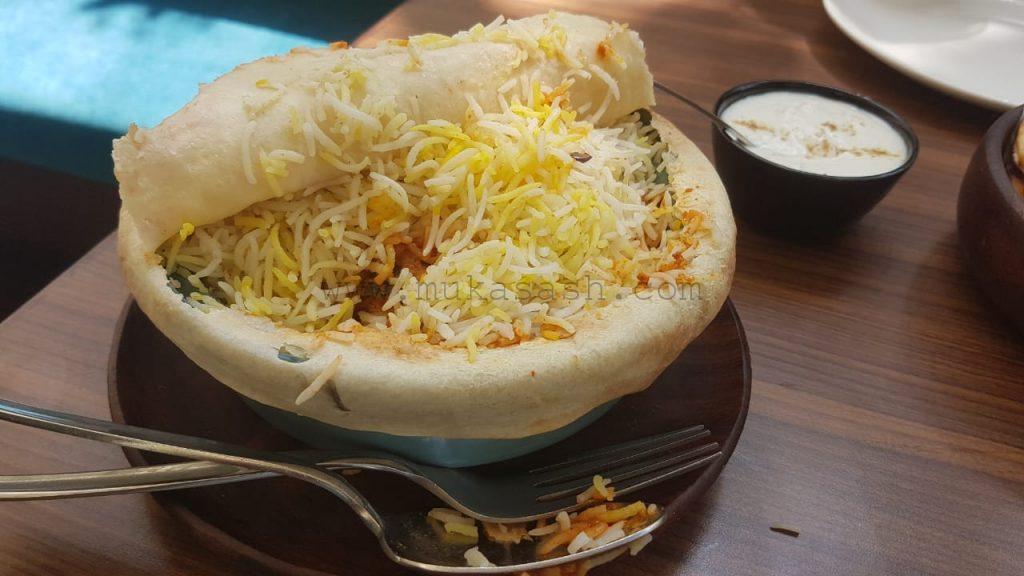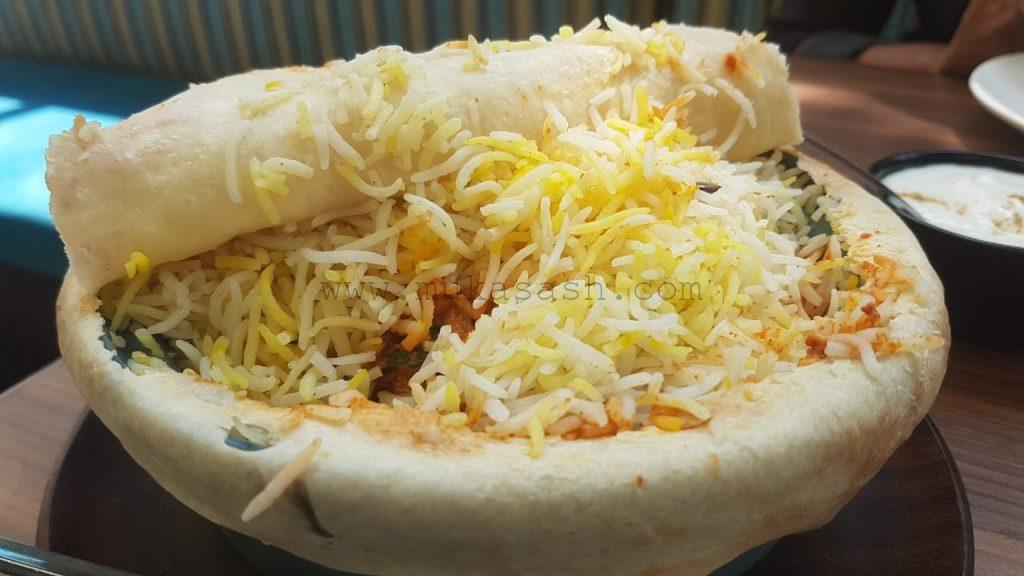 Finally decided to end with a couple of desserts. Amritsari Kulfi, their signature dessert was an obvious choice. It looked lovely with smoke emanating out of bowl beneath it. The Kulfi was topped with Rabdi and thin vermicelli/semiya. Tasted wonderful, all of us loved it.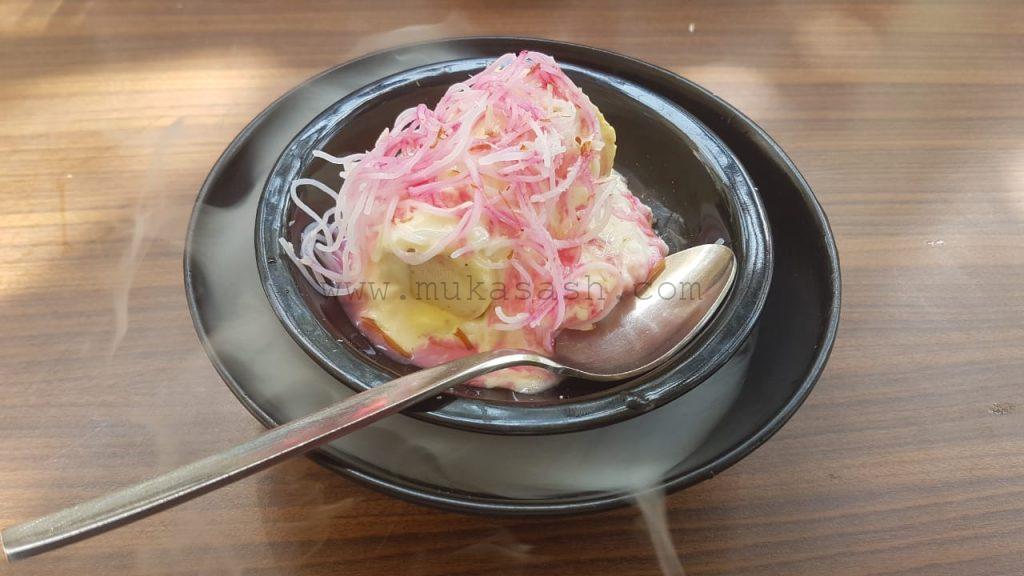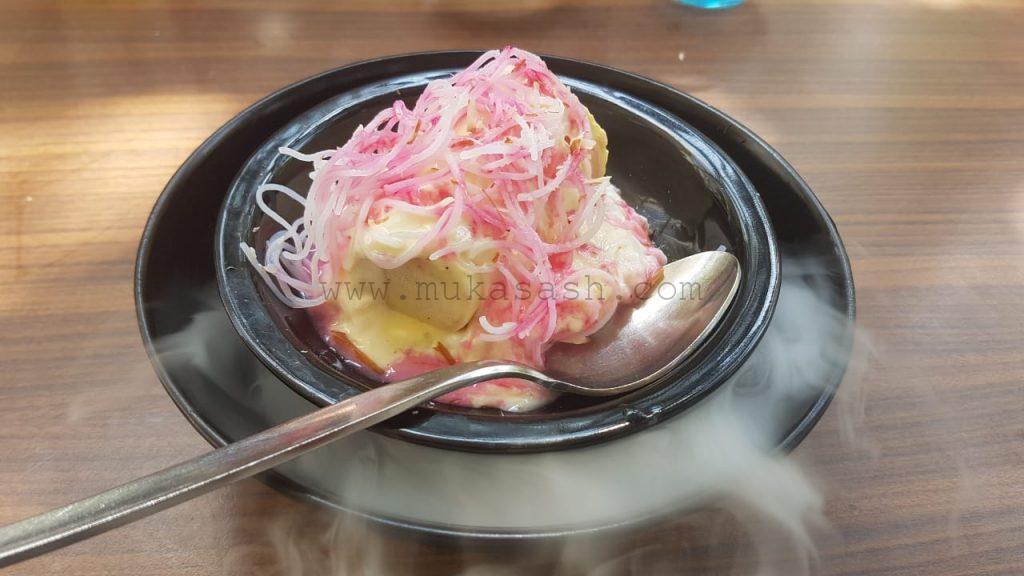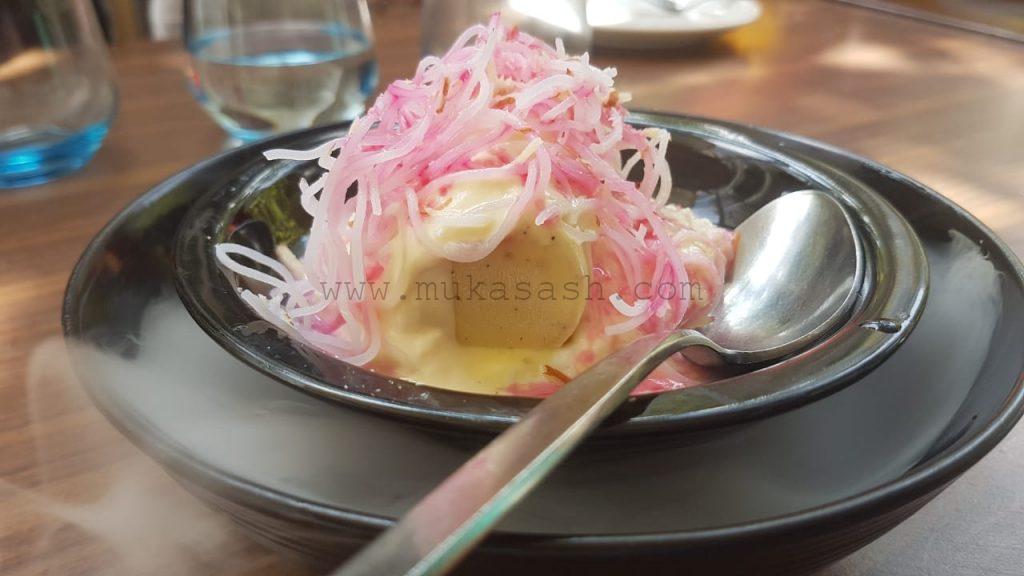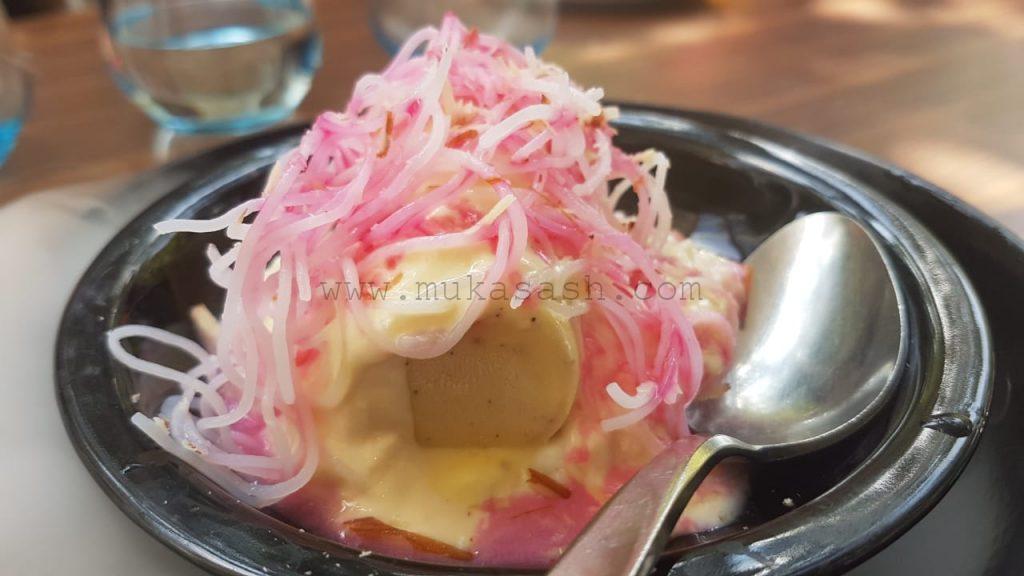 Anglo Indian Bread Pudding was very ordinary. It seemed to be a baked bread pudding, or perhaps microwaved. It came in a hot bowl. It was served with an accompaniment, what looked like a small portion of custard which had a very bitter after-taste, perhaps because of excessive essence. It almost ruined the otherwise average pudding.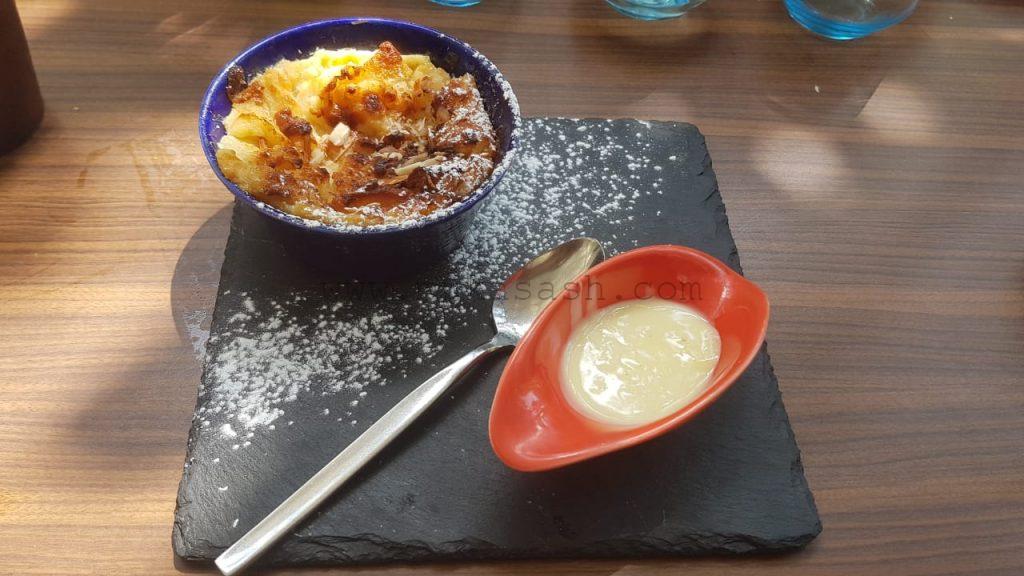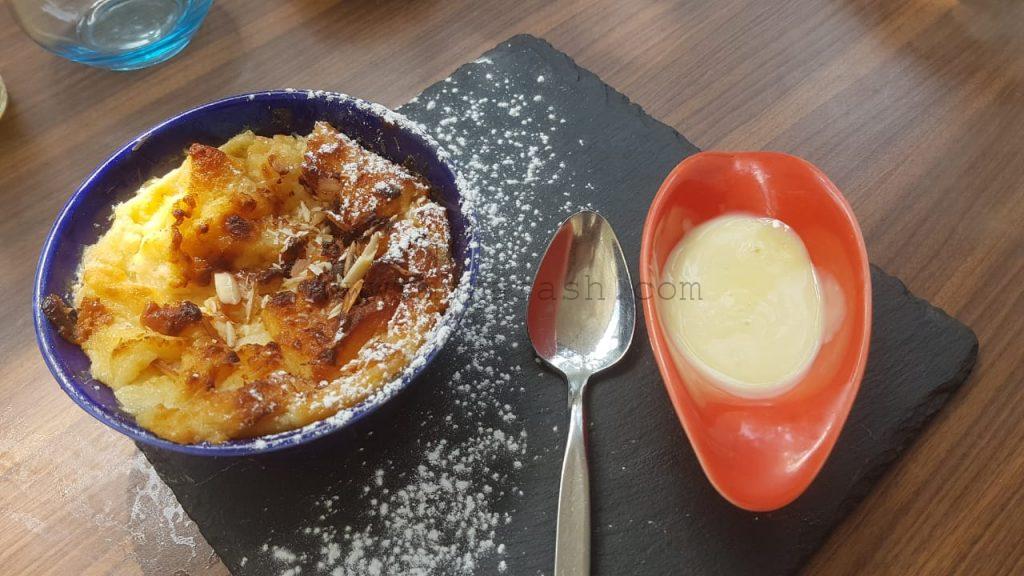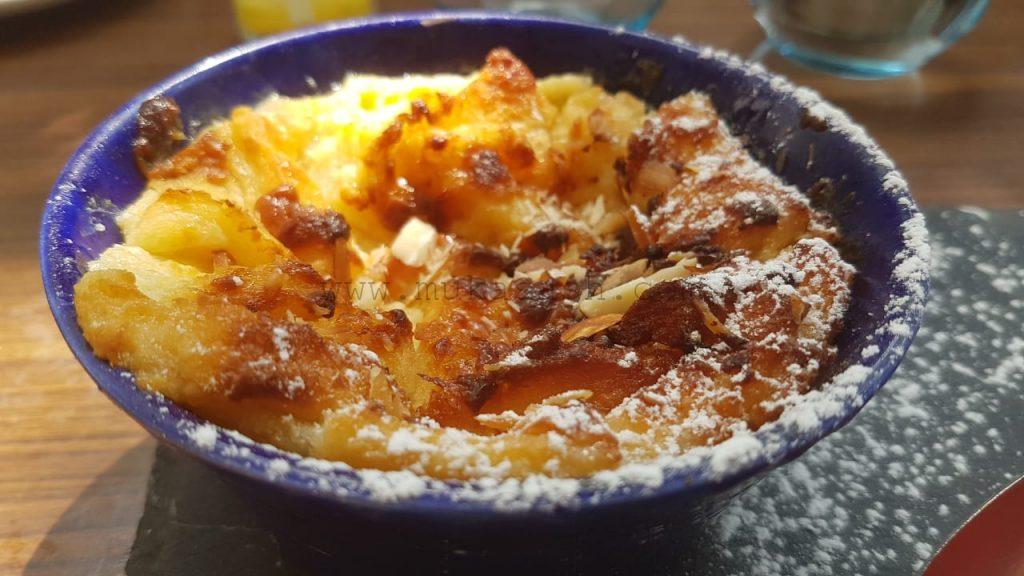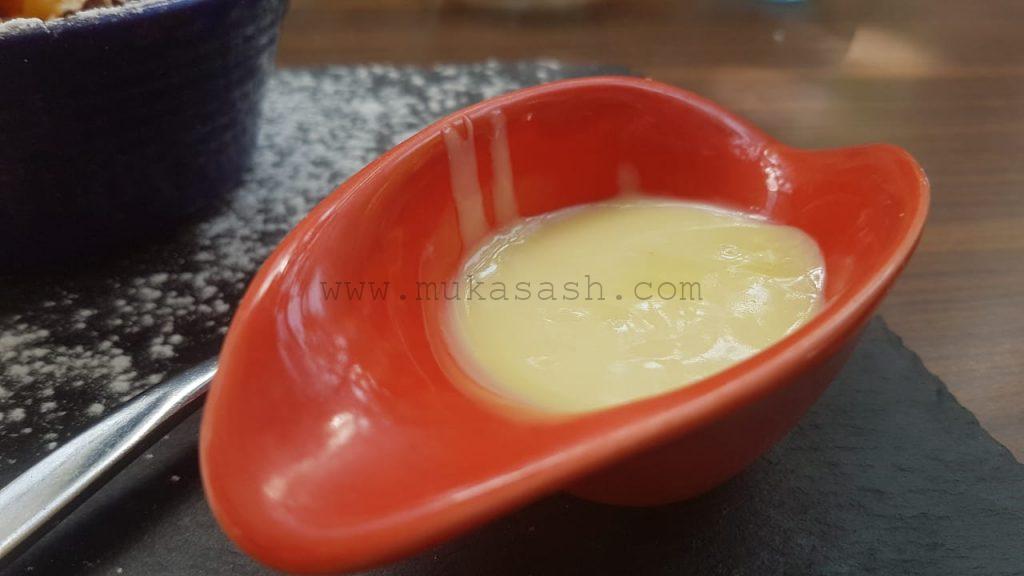 That's how our lunch ended today.
Service was very courteous. Sudhir and Pappu waited on our table. There was also a manager who was constantly checking if we needed something. Finger bowls were provided promptly, plates cleared on time and replaced. There was nothing wrong with the service, whatsoever.
The food however was a mixed bag. In a place like this, only main course making an impression and the rest of the dishes being average or below average is not acceptable, especially with a price tag as heavy as this! They have to look at the misses and take corrective action on it.
We paid a total of 5.2 K for the five of us after a discount of 15%. Quite pricey indeed! There was a service charge of 10% which came to about 450 bucks. Since there was nothing wrong with the service, and three people were available to help the whole time we were dining, I didn't ask them to remove it from the bill.
Food left a lot to be desired. There was nothing that would make me go back at the next immediate opportunity. I wouldn't be too keen on recommending this place either!