I've always had a liking to Gujarati food and snacks, and in fact, a few visits to Shri Gujarati Mandal for breakfast is still fresh in my mind. This time, we decided to try Kakada Ramprasad in Kilpauk and check out what they have for breakfast.
They actually open at 9 AM, but seemed to have a makeshift counter which is open early and serves Khaman, Samosa, Kachori, Jalebis and so on. Fafda was an obvious miss, they had it in packets, but they didn't serve it like the other dishes.
We decided to start with a Kachori each, I would have liked a little more of Mint chutney than the tomato chutney, but no complaints, tasted very good.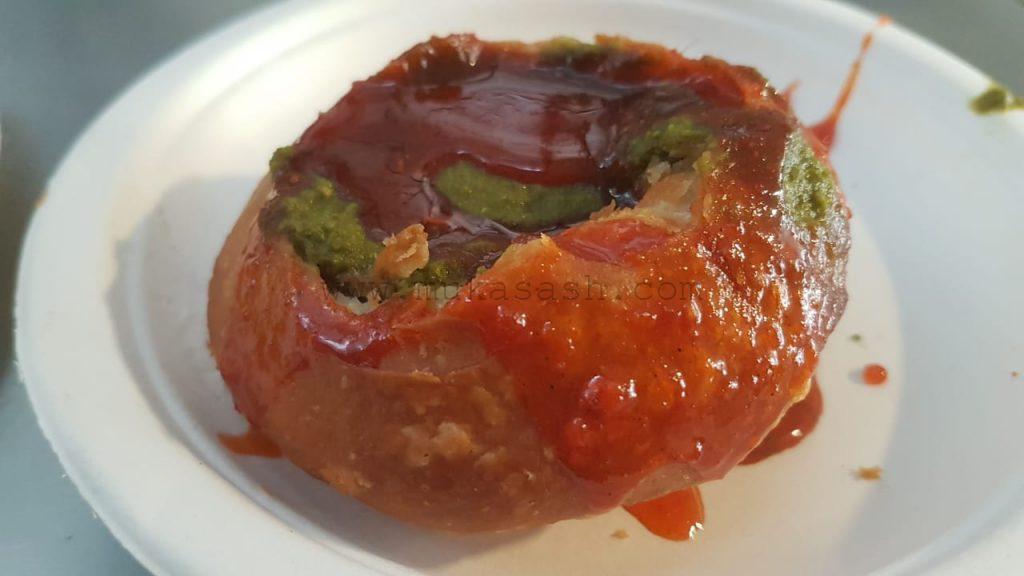 Khaman was soft, rightly moist and tasty along with the green chutney. Most people don't know the subtle difference between Khaman and Dhokla and they are interchangeably used in most places. In theory, I know the difference but haven't tasted both at the same place and exactly experienced it.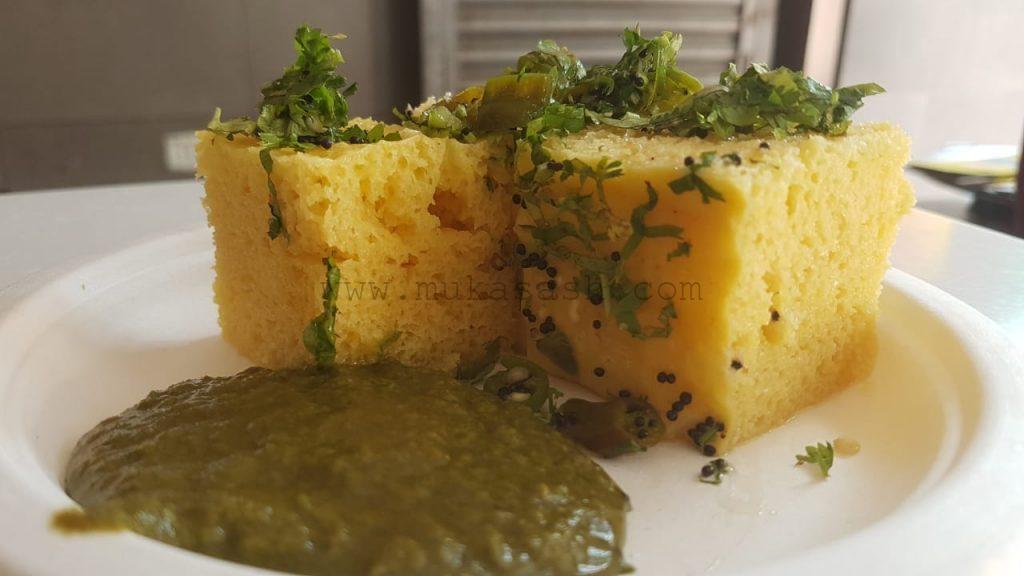 Samosa was good too, crispy outers and the potato filling inside tasted yummy.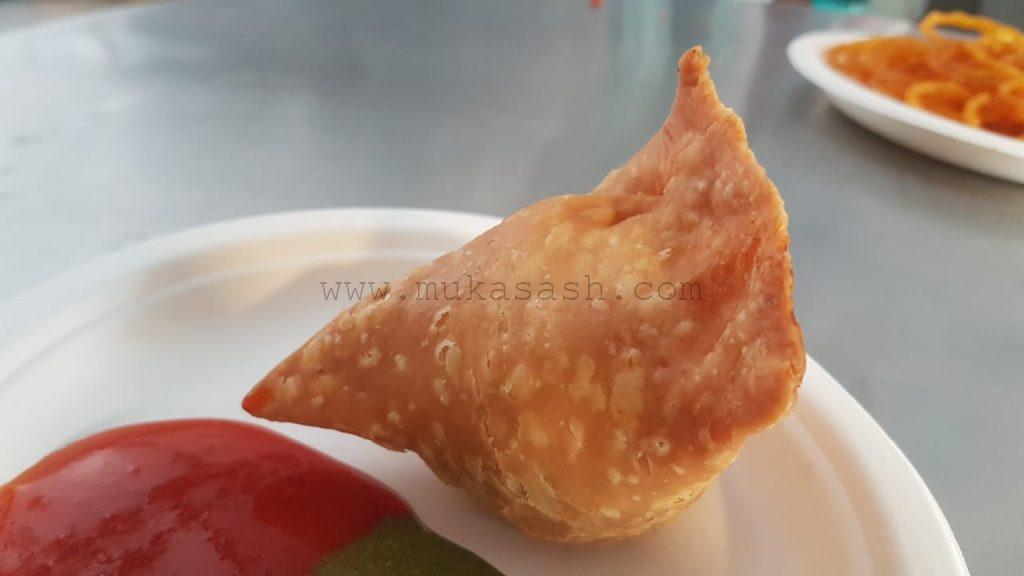 Meanwhile hot Jalebis were getting prepared, and we couldn't wait to try! It tasted wonderful and surprisingly not cloying at all. The sweet was just rite and we relished it.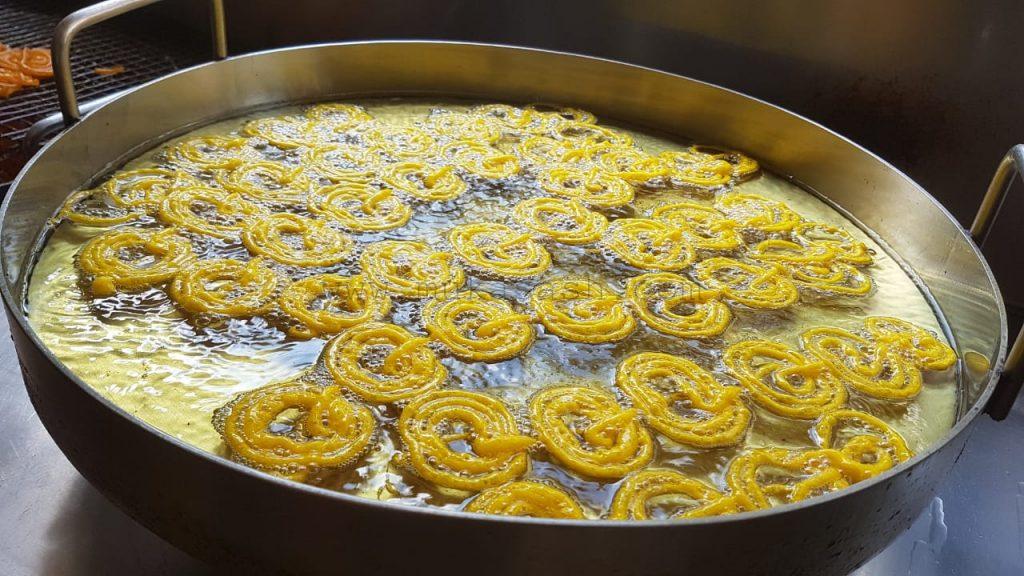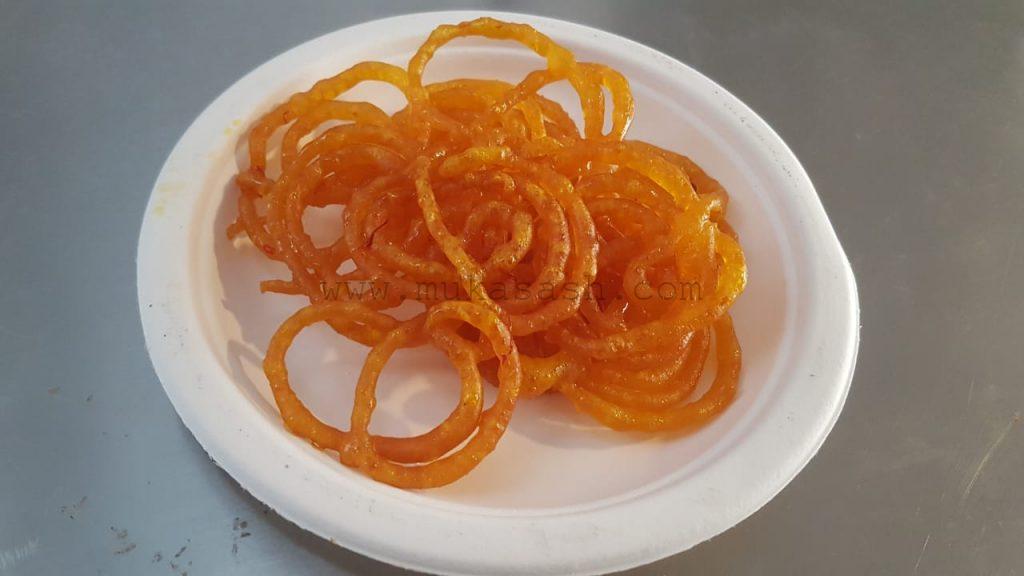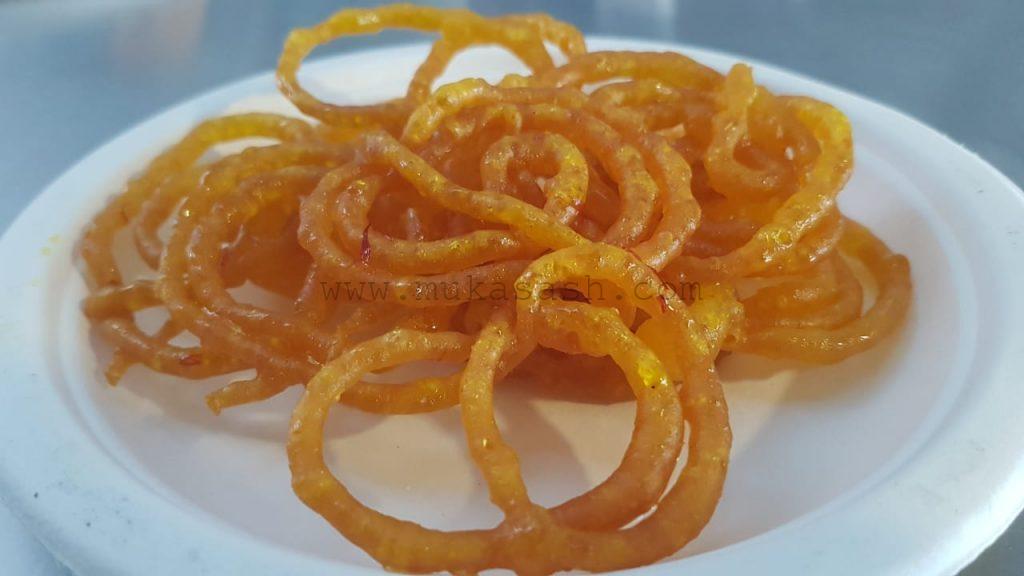 Tasty overall, disappointed a little as we couldn't taste other Gujarati dishes which were available in Shri Gujarati Mandal in Broadway.
Good things happen to good people 😀 As we were headed back home, we spotted Ajab's Ajnabi Mithaai Ghar on C P Ramaswamy Road and immediately decided to peep inside seeing they're open.
It was a visual treat! Jalebis, chutney for Fafda, Khandvi, and Khaman.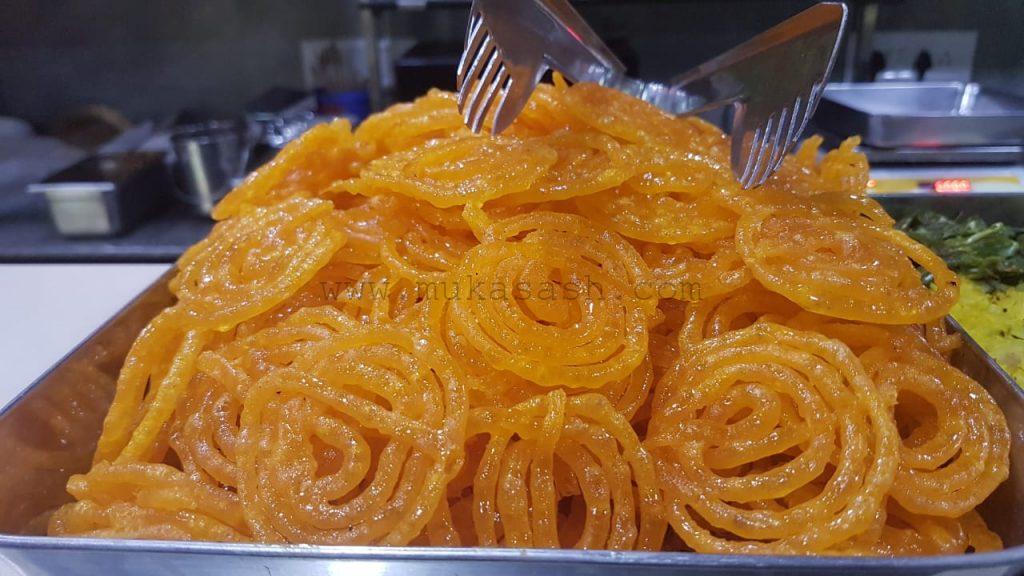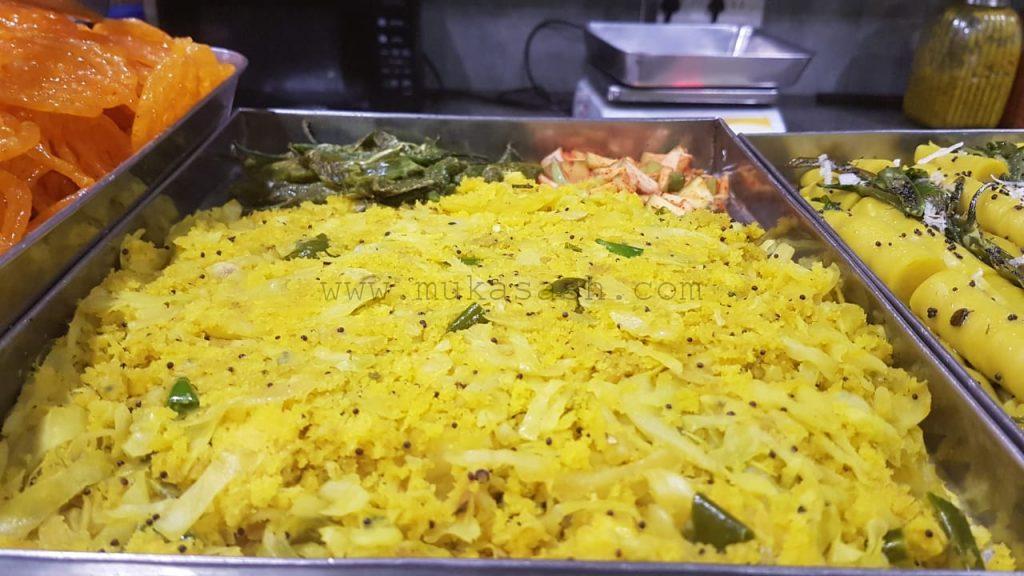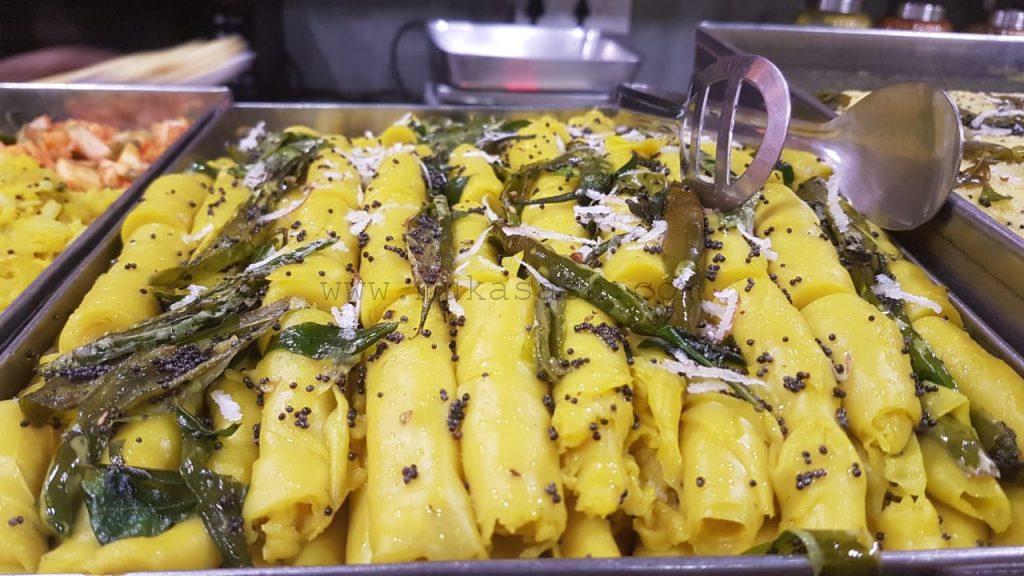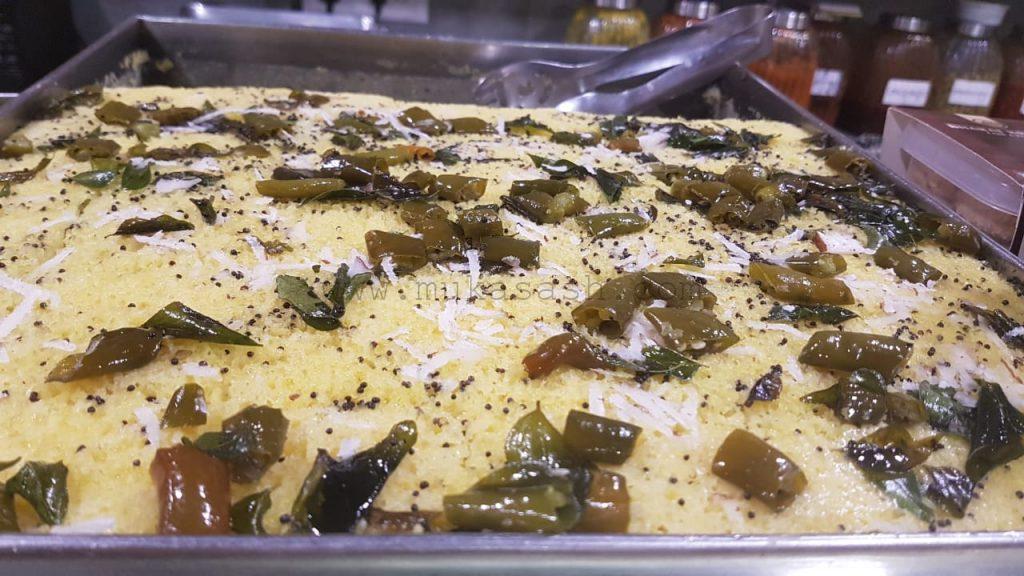 We only decided to try what we missed there at Kakada Ramprasad.
A plate of Fafda with chutney, tasted good. The fried green chillies added so much flavor to this.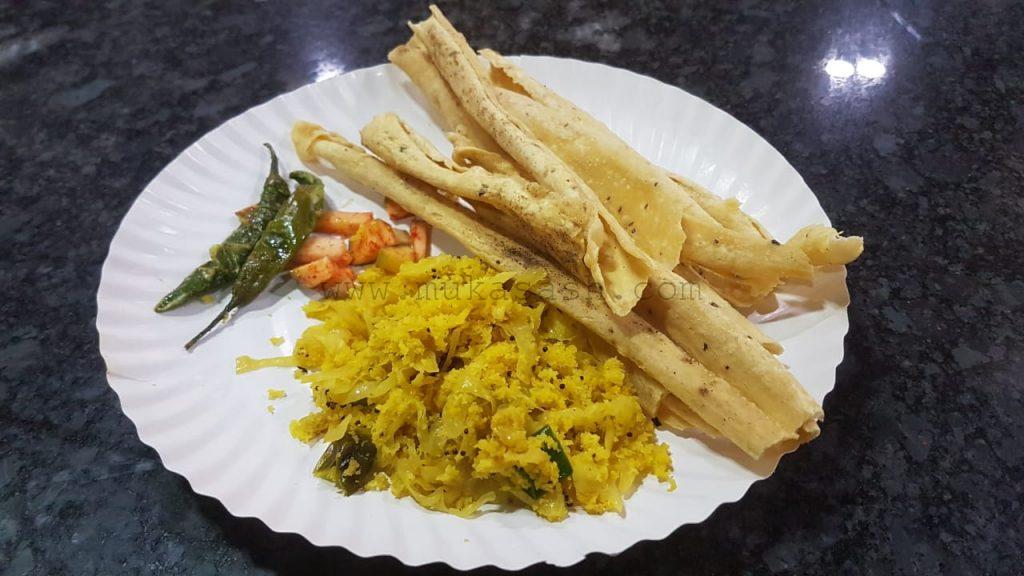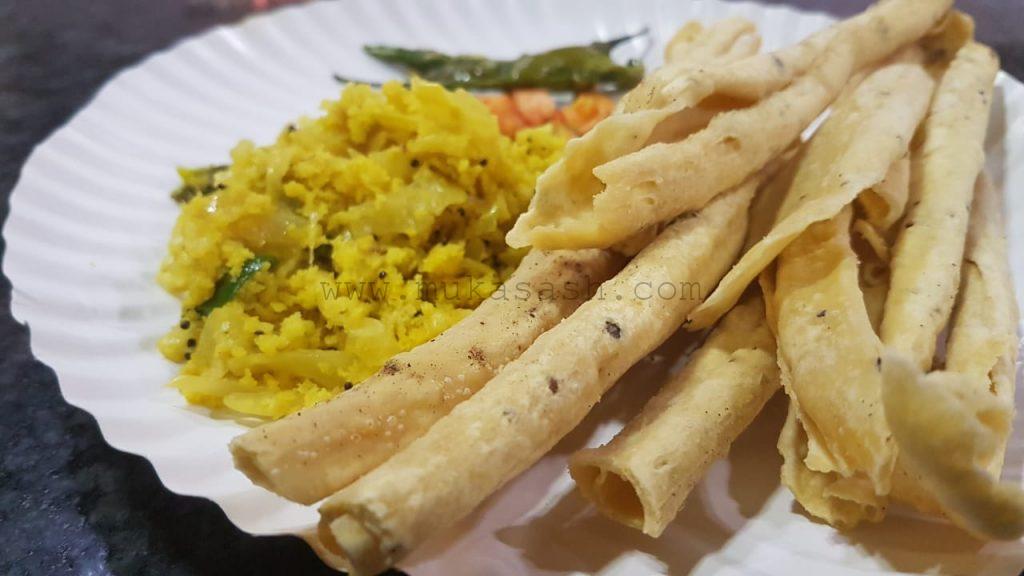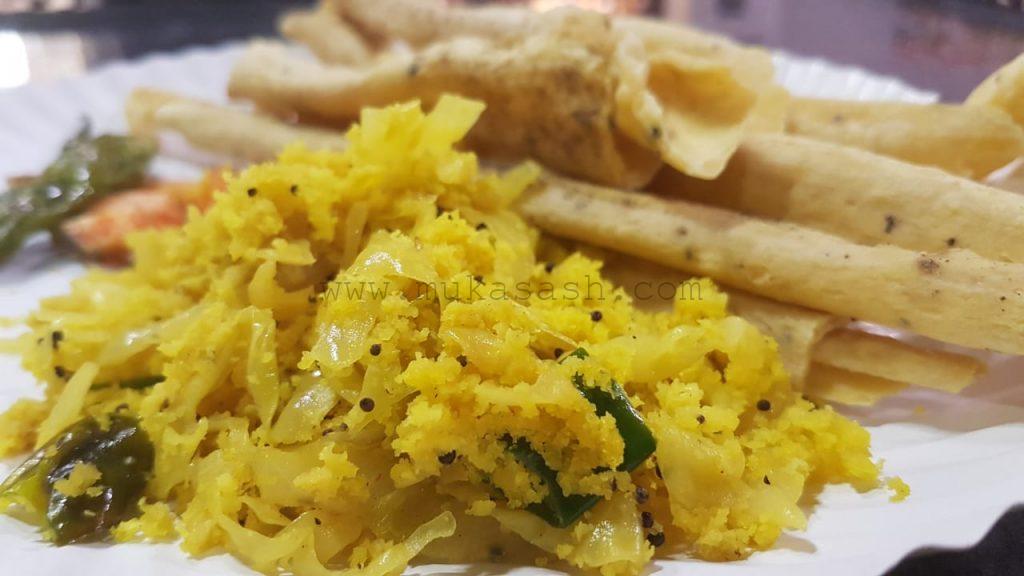 Khandvi is another delicately made Gujarati dish, love its texture and taste too. Tasted wonderful along with the green chutney.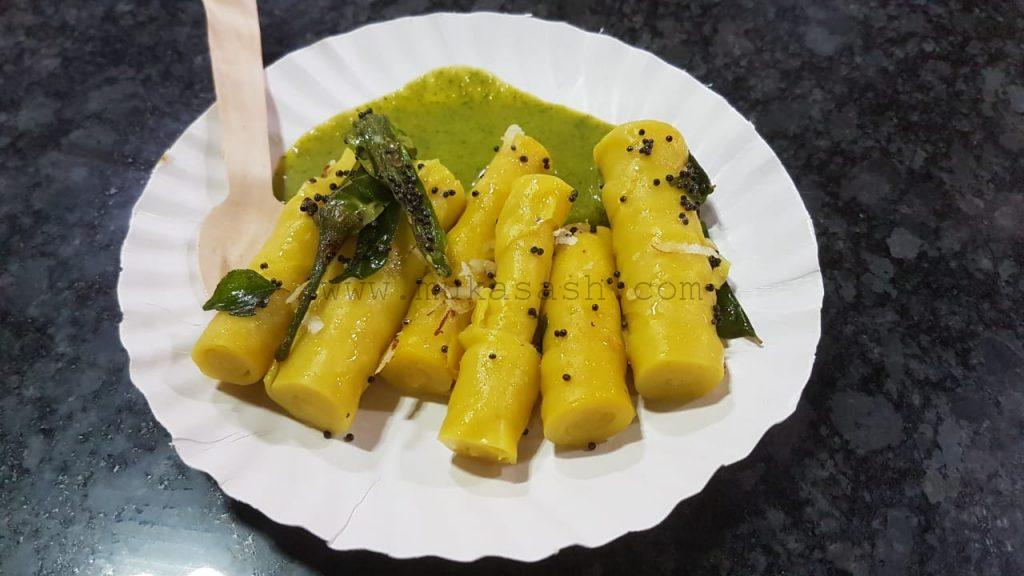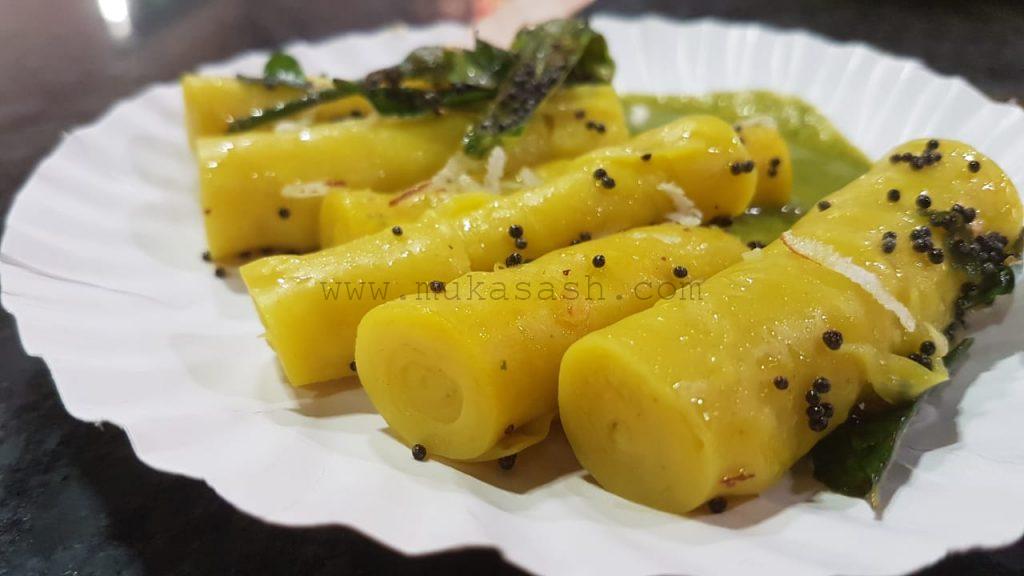 While I was done with this, friend wanted to take a shot at the Kala Jamun, and he loved it.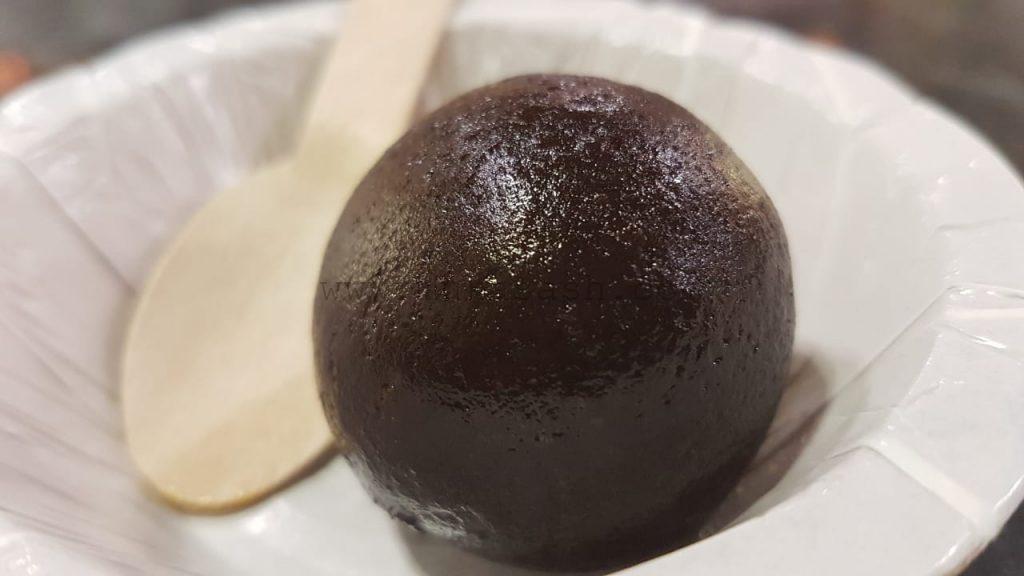 This place is located right below Eating Circles, on C P Ramaswamy Road, and it is hard to miss. I'll definitely come back for a more elaborate breakfast at one single place.
Overall, we paid a little more than 300 bucks for both the places put together, we enjoyed the snacking on Gujarati dishes and hope you like it too.
Here's the link to the two places we tried –
Kakada Ramprasad, Kilpauk & Ajab's Ajnabi Mithaai Ghar, Alwarpet
If you like what you just read, feel free to share this blog post 🙂