One of the two places that serve Hyderabad Biryani that has been on my bucket list for many years now, the other one is Veldis. I have stayed off Veldis as people have mentioned that it is one of the spiciest biryanis in Chennai. I can handle spice to some extent, but not if it is like an adventure.
Ramaa's have two branches, one in Saligramam and another in Anna Nagar. I've heard from quite a few that it is in fact one of the best Hyderabadi Biryanis in the city. So decided to check it out. Along with a couple of close buddies, made up a plan to visit this place after a couple of beers in the vicinity. The place is located on Arcot Road in an apartment. Parking two wheelers wasn't a problem, people driving a car may struggle.
We entered into a spacious restaurant, a couple of tables only occupied as it was past 3PM when we were there, quite late for lunch by normal standards. The menu was quite elaborate, we decided to keep it simple.
One Hyderabadi Paneer 65, sauteed after deep frrying, the typical Hyderabadi style. Friend ordered a Phuket Fish for himself, and 1 Hyderabadi Button Biryani, 1 Hyderabadi Boneless Chicken Biryani, and 1 Hyderabadi Egg Biryani for another friend.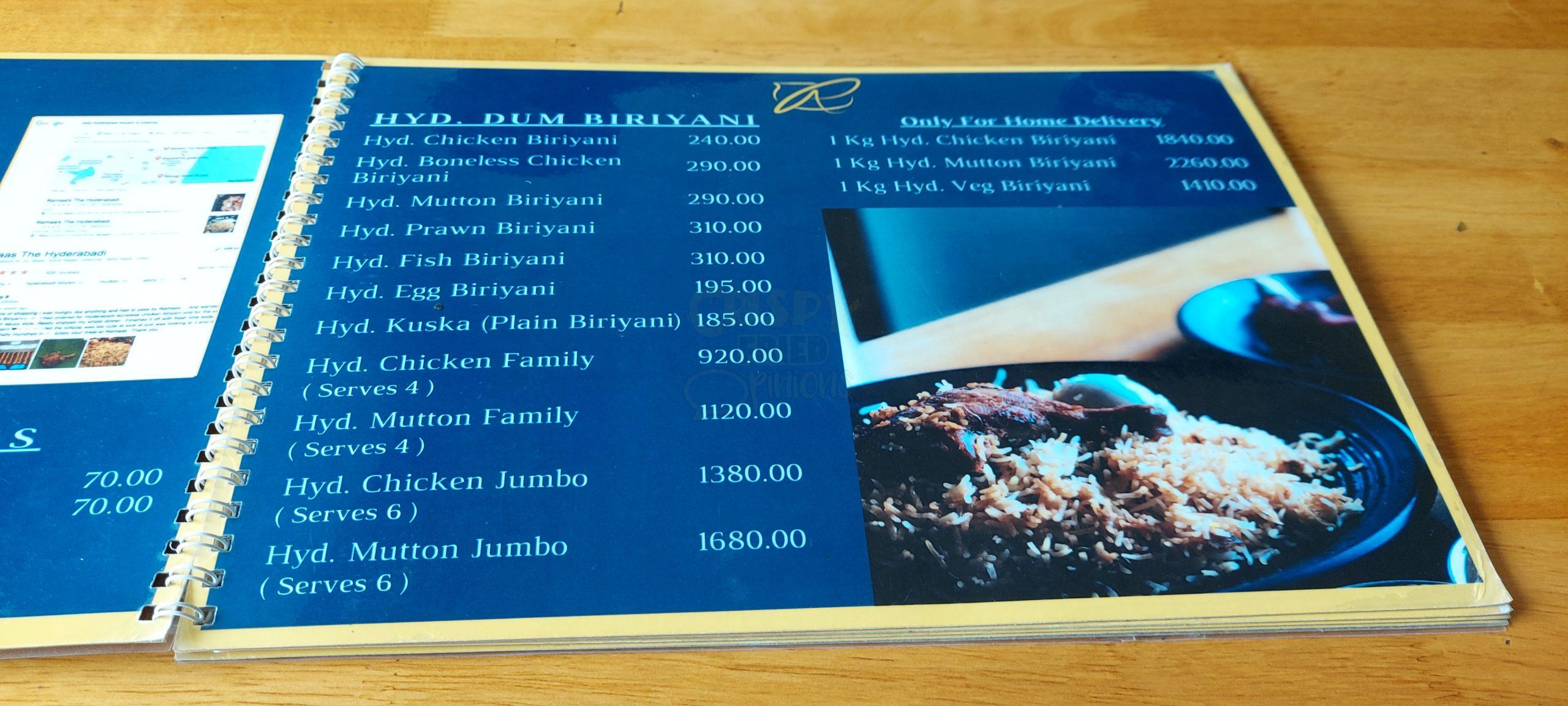 Hyderabadi Paneer 65 came first, after a couple of pieces, it was so hot that I could hardly make out anything on taste. They were very generous with the chilly powder.
Phuket fish looked completely different than what I had in mind, friend had the same issue, tasty, but too hot. Now it got us slightly worried and we were hoping the biryanis weren't as spicy.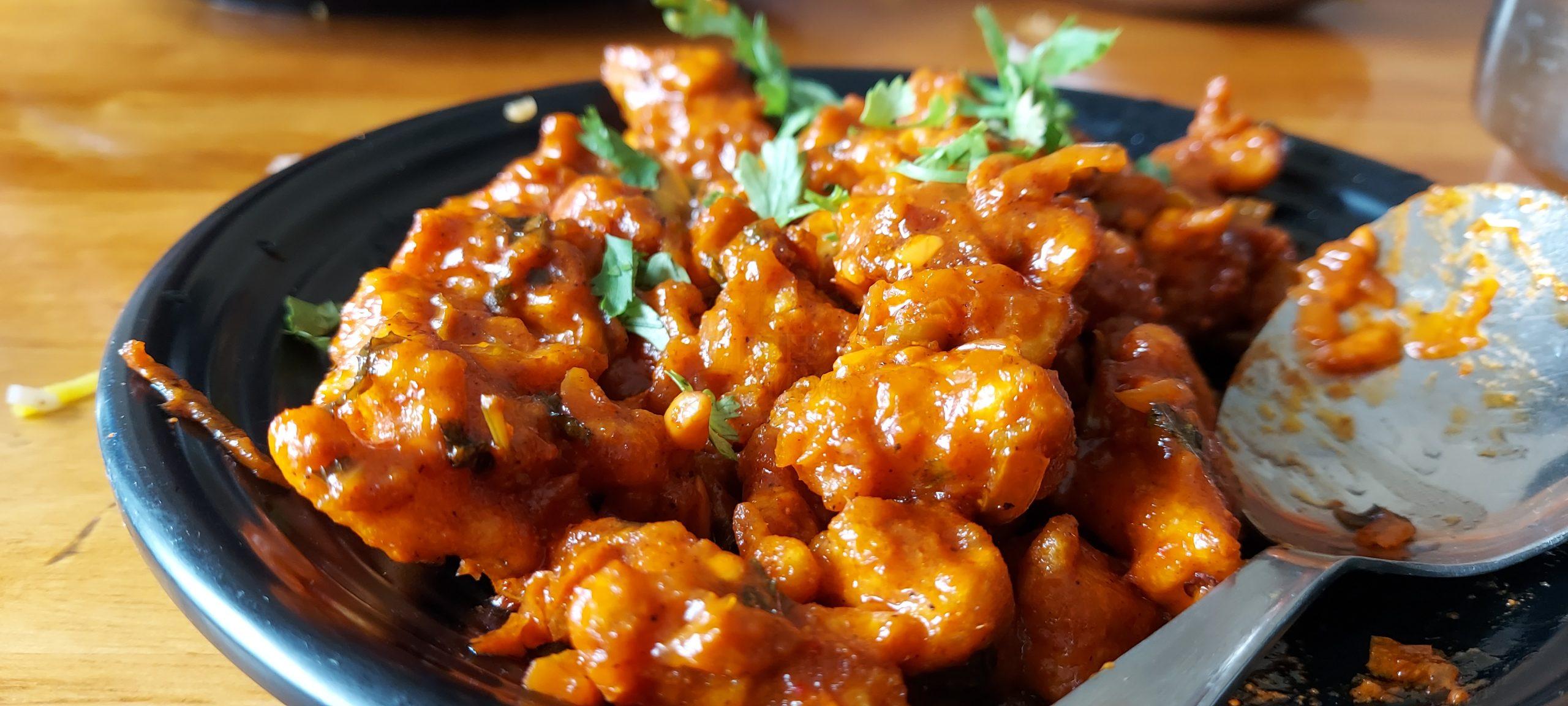 Biryanis were served all at once, looked very good. The long-grained Biryani rice was perfectly cooked. Unanimously we all felt it was too spicy (hot). That was something we couldn't handle. After a couple of mouthfuls, you couldn't make out any taste. Just had to manage with accompaniments and water.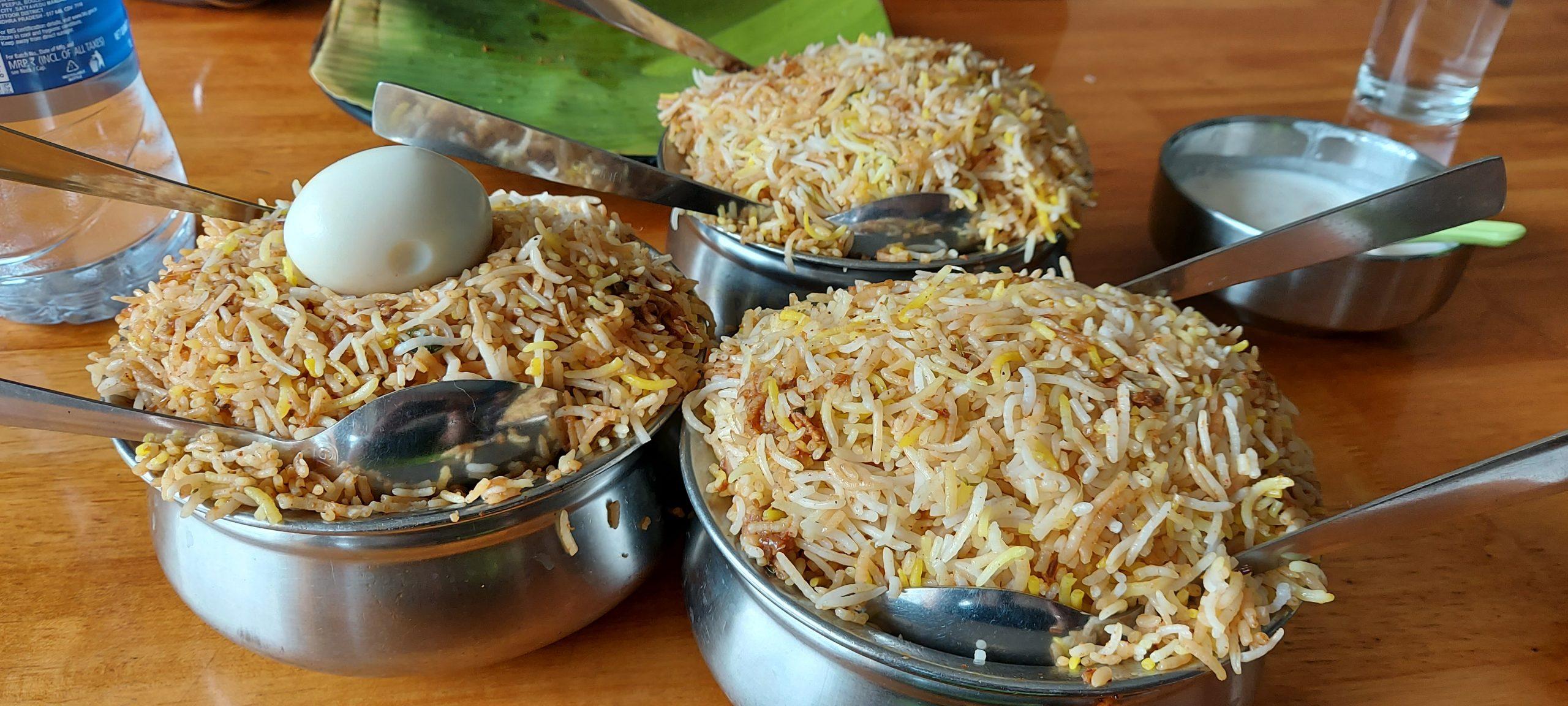 Mutton pieces in Biryani were well-cooked. friend had no other complaints except the spice quotient.
I love Hyderabadi Biryani and have enjoyed Biryani at quite a few places in Hyderabad too, be it Paradise in Secunderabad or Bawarchi in RTC Crossroads. In spite of all complaints, I have found Paradise in Perungudi to be pretty good. Abid's in Chetpet was too bland to my liking, hardly any flavor. One of the best I have had was at Zeeshan in Navalur, fantastic Hyderabadi Biryani. In addition to these places, I've tried many other small places too, many of which do not exist today. That said, started to eat my biryani. As I mentioned earlier, it was perfectly cooked, the first mouth was flavorsome too. Just before I could make out the real taste, the heat hit me so hard that I had to rush for a glass of water. From then on, it was just managing my way all through, with water and raita.
Friend was of the similar opinion with his egg biryani.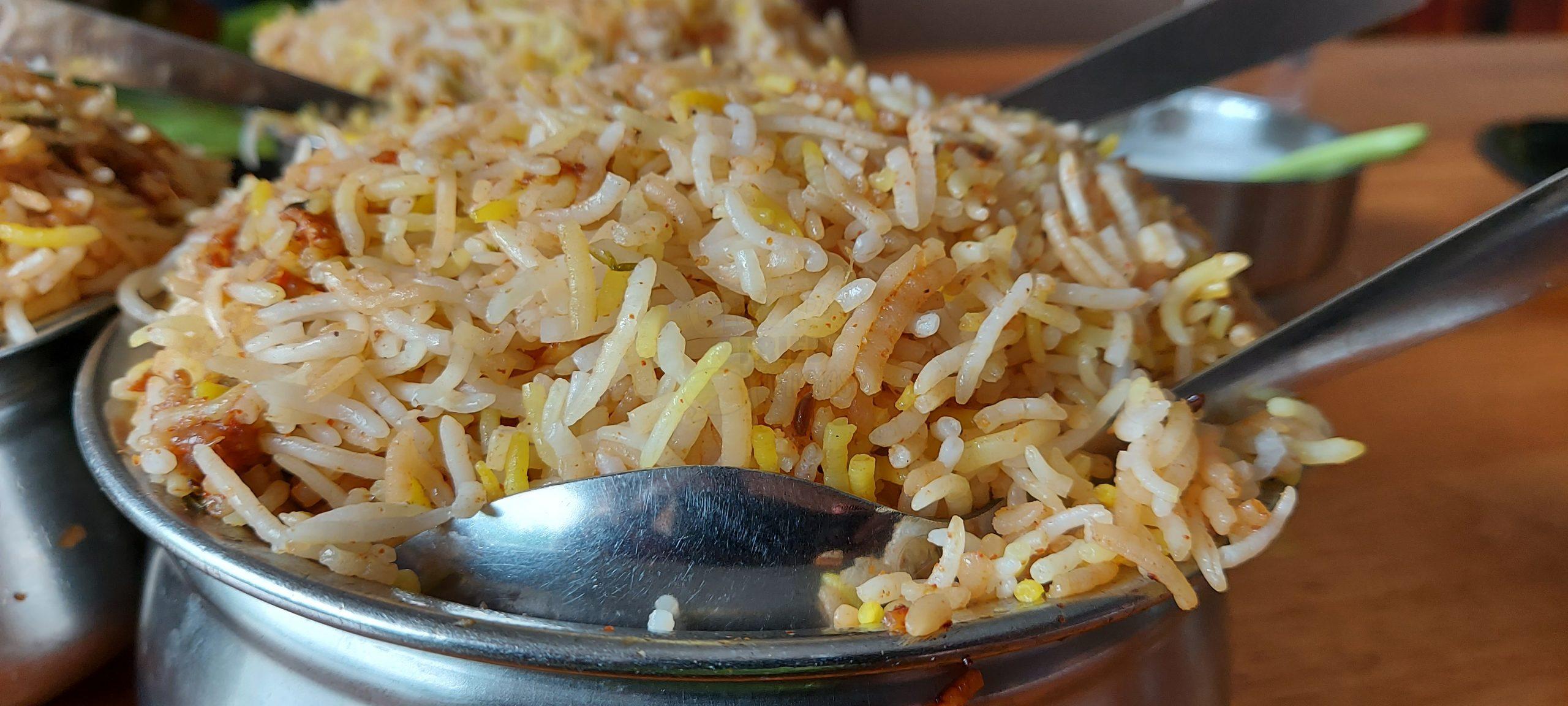 The accompaniments were tasty. The saalan and a typical Hyderabadi raita were good. Freshly cut onions and lemon was good.
By the time we finished, we realized that there was no way to manage this without a dessert. They didn't have any of the typical Hyderabadi desserts – Double ka meetha, Qubani ka meetha, etc. Just ordered one scoop of vanilla ice cream for the two of us, and another friend opted for Lemon Soda.
With that we finished our lunch. Frankly, we couldn't appreciate the flavors in food as it was a constant fight to manage the spice levels in food. I wouldn't be very keen in going back at the next possible opportunity. If Ramaa's is like this, I really would like to steer clear of Veldis.
We paid a little more than 1.5K in all, overall quite a spicy experience 🙂