The same place used to be called Shri Gujarati Mandal earlier, now is knows as Poonam's Gujarati Bhojnalaya. It is quite a popular place that has been around for many years now. I have visited this place a few times for a Gujarati Breakfast, and probably once or twice for lunch, long ago.
Realized I hadn't written specifically about lunch here, decided to check it out along with a friend of mine, when we had some personal chores to do in that part of the city.
The place has a very small dining area. In fact, quite basic and cramped, to put it accurately. It is not a place for a relaxed laid-back meal with courteous service, exclusive table, and so on. You have to share the table with others if you aren't as many people as the table can accommodate. You are expected to eat quickly and make way for others who are waiting. You don't have to rush, but it is not the 'catch up over a meal and spend an hour talking' kind of a place.
Since we have been here before, we knew what to expect. Quickly settled down in a table that seats 6, by our size standards, 4 would be apt for the table. 🙂 It was a bit cramped.
Ordered a Thali each. This has 3 +1 subzis, curds, a pappad, unlimited Ghee Phuklas, followed by rice, Sambhar and rasam, I think. The three gravies were two dals and one potato masala. There was another gravy, perhaps with ridge gourd, which was okay too.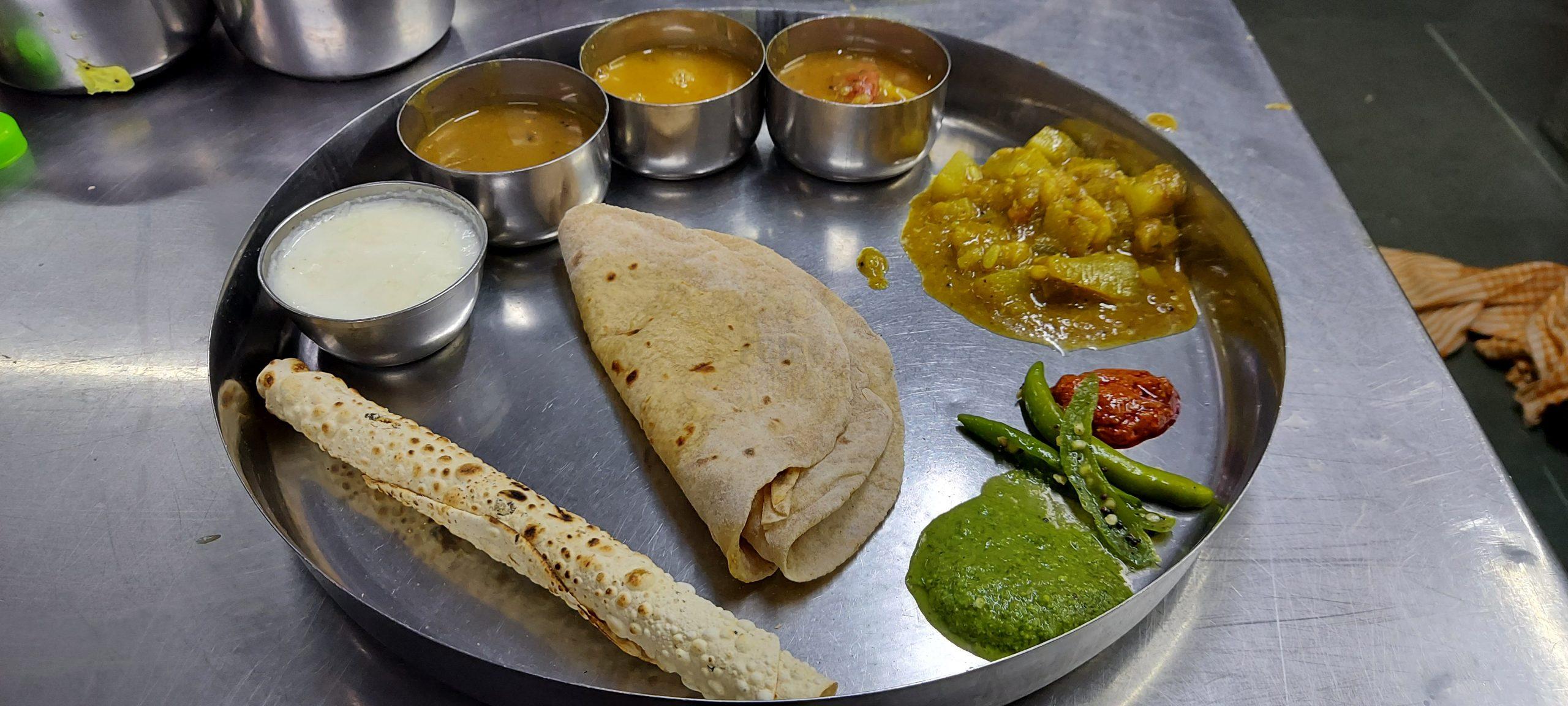 The achar, cut-green chillies, chutney and cabbage on the table was inviting, tried a bit of everything along with the ghee phulkas and gravies.
Frankly, the 3 gravies were decent, not wow! The aloo masala was better than the other two. We ordered a Paneer Butter Masala in addition to this, and that was pretty good. We almost ate all the phulkas with that. One portion was enough for two people.
At the start of the meal, the guy with a plate full of desserts came and checked what we would like to have. Ideally he should have come when we were finishing the meal. Nevertheless, we ordered one each of all that he had – Aamras, Rabdi, Gulab Jamun and Shrikand. Liked all of them, Gulab Jamun in particular, was super tasty!
We went on with the ghee phulkas which the guy served without any hesitation as many times you asked for it. That was wonderful. The plan was to start and end with phulkas and skip rice. We had about 8-9 each, small ones though 🙂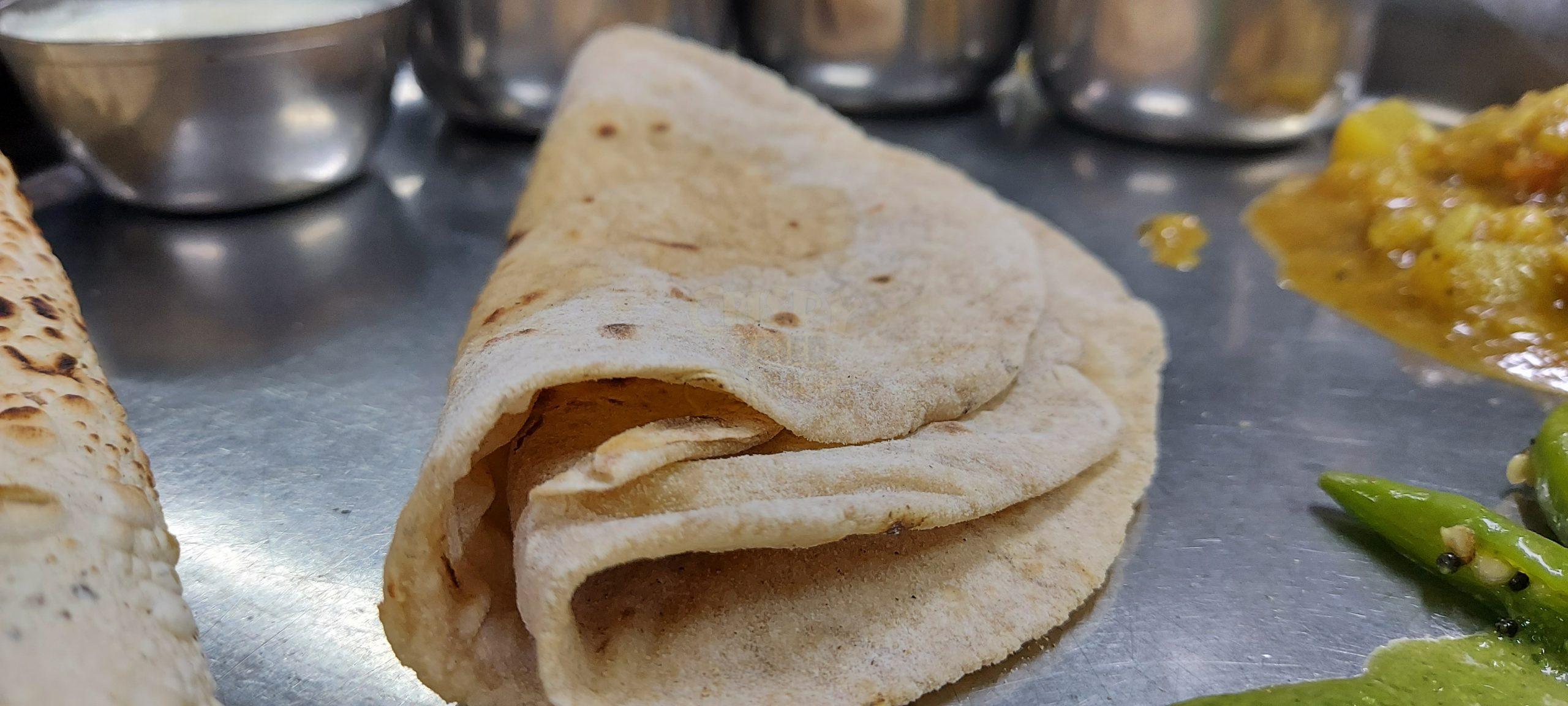 Just to taste, got a cup of rasam, it was pretty good.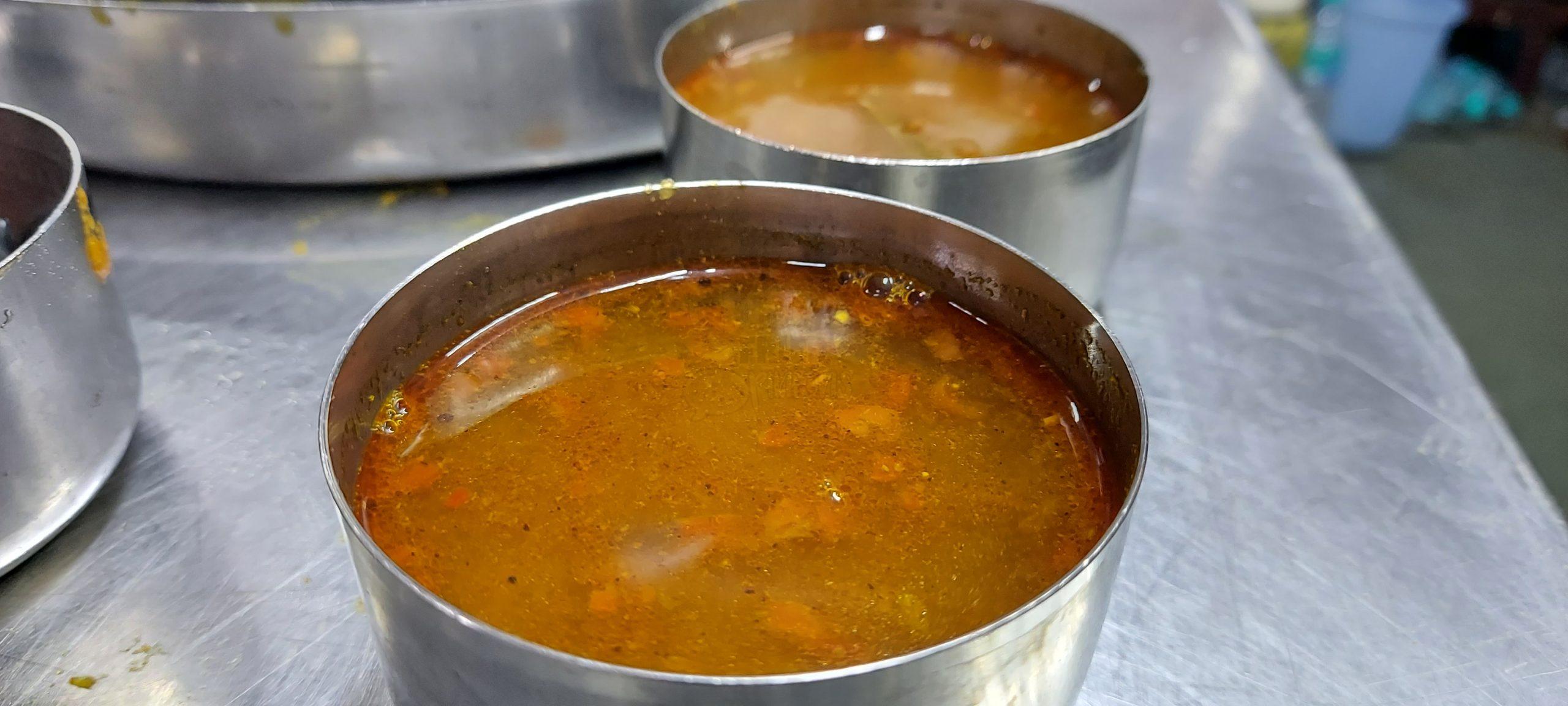 Skipped the curds after tasting a bit of it, it was sour. Ordered one mango lassi and one regular lassi, both were wonderful!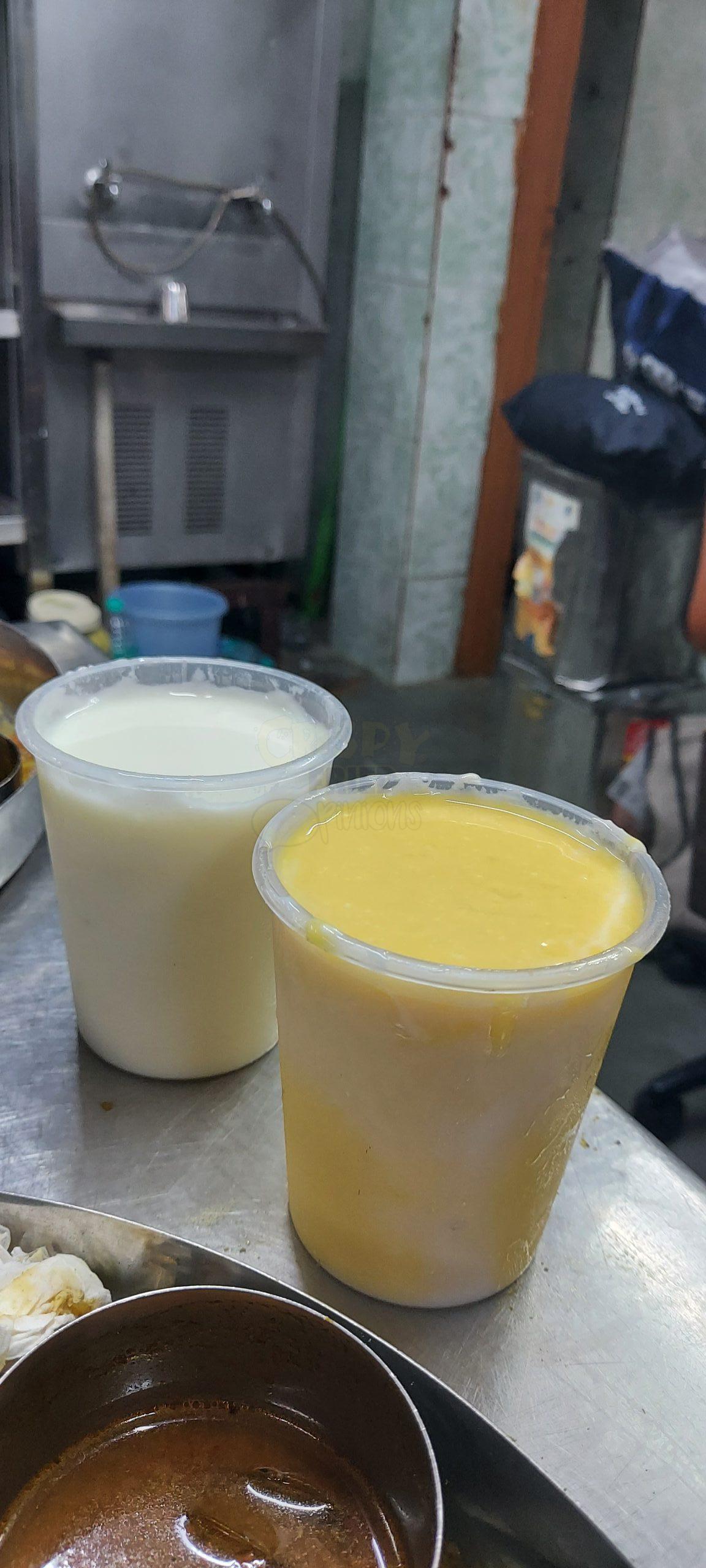 Overall, a meal nothing worth complaining. Didn't check individual prices, overall paid 550 for all that we ate.
Finally decided to pack 500g of Jalebi and paid 150 bucks for that. Pretty good outing !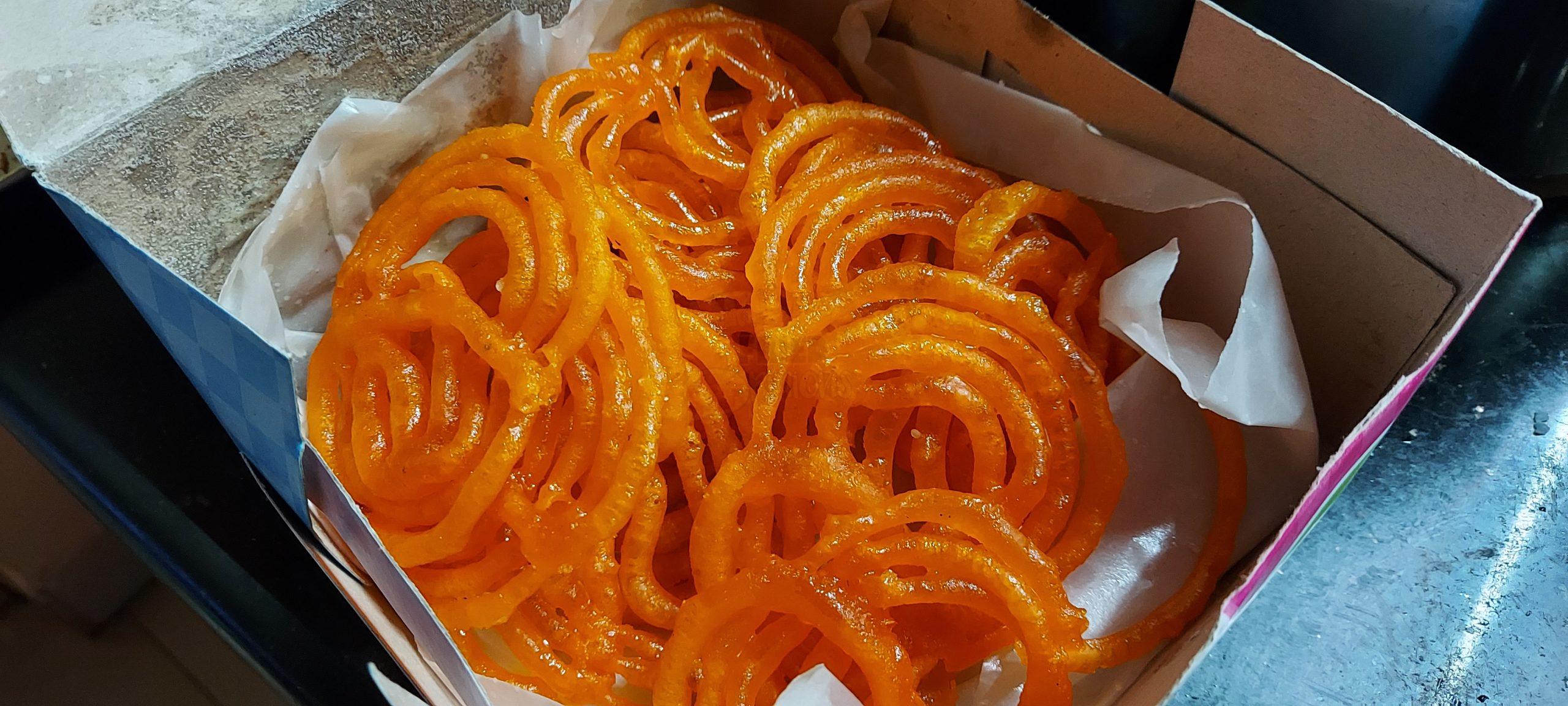 Personally I felt Sree Agarwal Bhojanaalay was definitely better in terms of the ambience and variety too. Well, Rajasthani vs Gujarati is one thing, but in general, the place and food was more satisfying I felt, obviously pricey than this place.
If you're not up for lunch, and just want to try some some snack-hopping, there's no better place than Sowcarpet and Mint Street. Here's a Sowcarpet Food Walk that a friend and I did a few months ago! You may want to check it out!
If you like what you just read, please feel free to spread the word. After all, there's no love sincerer than love for food 🙂