I really wasn't planning on writing a blog for some time, but couldn't resist after today's lunch. A recent pic of Hyderabadi Biryani from Zeeshan Restaurant in a Facebook food group rekindled my desire to try this place as soon as possible. It has been on my list for quite sometime. Since it is not on the usual routes I commute, I couldn't try all these days. Before even I go into the review, I'd like to say, I am very glad I tried. This Biryani would give Paradise and Rasavid a run for their money, without a doubt !
Along with the usual partner in crime, my foodie friend, we made a plan to visit this place for lunch. I wasn't very sure about its location, but sort of knew it was somewhere close to the SIPCOT IT Park entrance on OMR. We were quite right, Google Maps lead us exactly to the place without issues. The place looked a bit cramped with too many bikes in the front. Parking for four-wheelers is a challenge, you may have to park a little ahead on the service road and walk to the restaurants. Two-wheelers can manage.
The milestone at the entrance was very catchy, assuring us of the proximity to Hyderabad! We couldn't wait to dig into their food!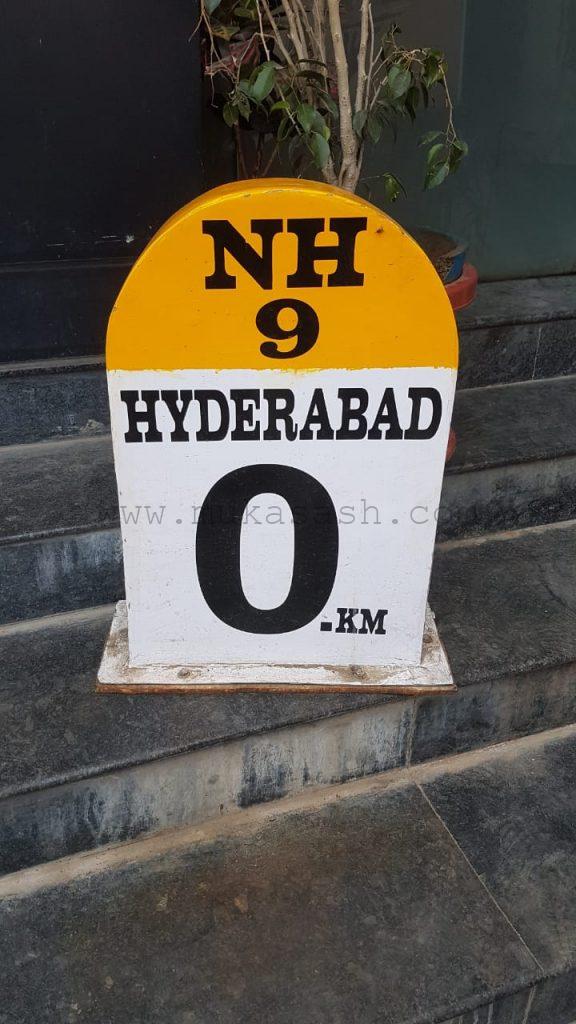 We entered into a very nice and busy restaurant. Interiors done up to match the theme – very Hyderabadi ! It was quite spacious, and quite busy too. Didn't click pictures of the restaurant as it was buzzing with activity and too many people in the frame. Meanwhile couldn't resist clicking a board on the wall, for quick language lessons to manage in Hyderabad. 🙂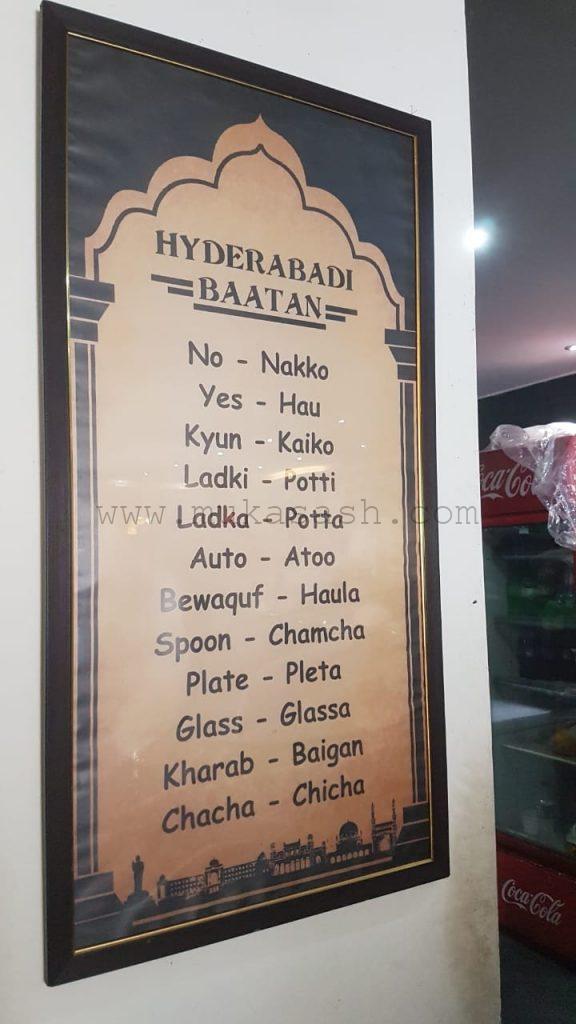 The waiter welcomed us with a warm smile and in a few minutes, after a quick look at the menu, we were ready to order. One Single Hyderabadi Chicken Biryani, One Single Hyderabadi Mutton Biryani and one Chicken 65, after confirming if it was going to be the Hyderabadi style – sauteed and saucy after deep frying. We were assured it was!
Chicken 65 came first, exactly how I had it in mind, simply delicious! We devoured it in no time, even before the biryanis made an entry. The colored cabbage was catchy!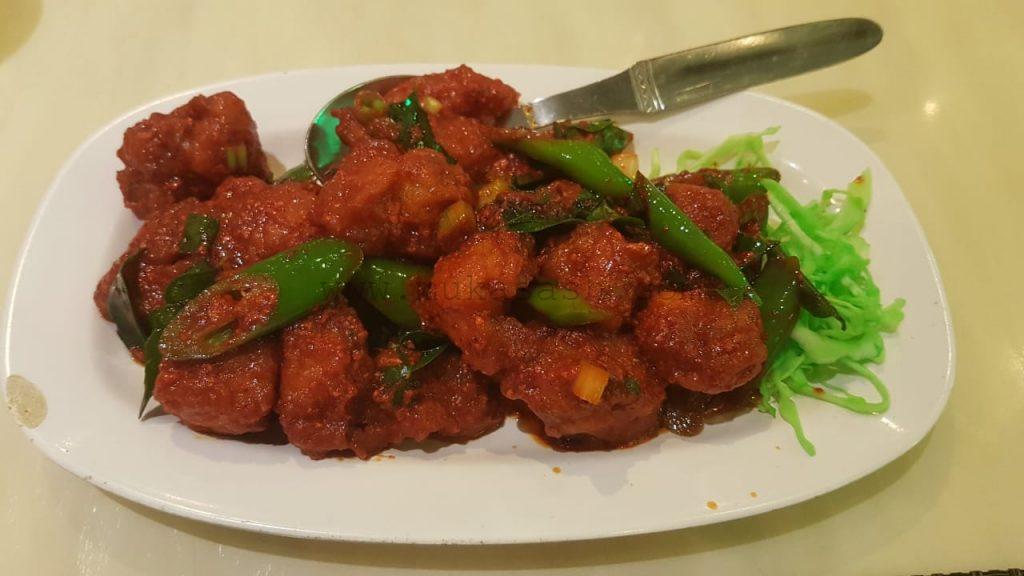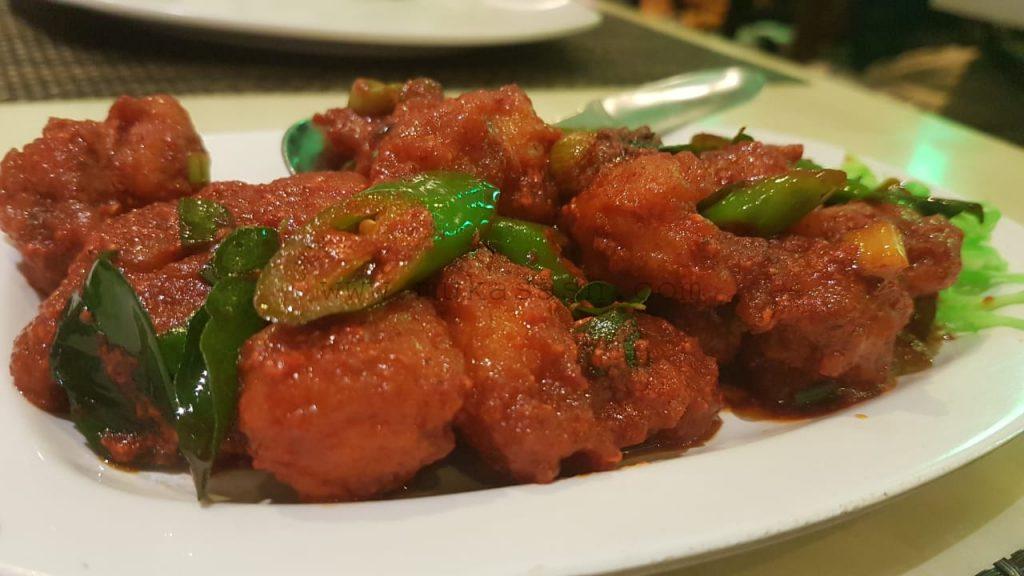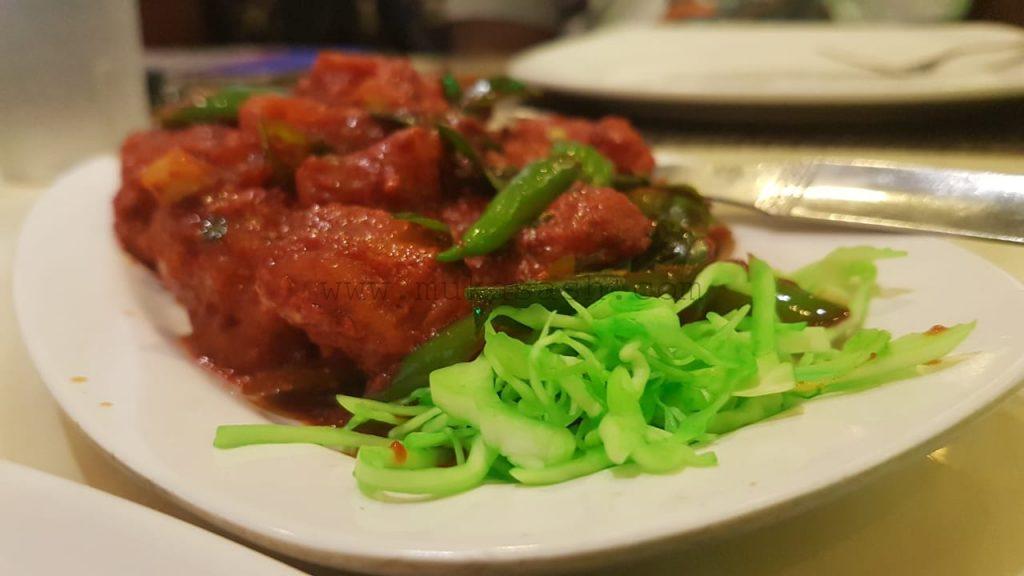 A plate of cut onions with Lemon wedges was placed on the table. Fresh and crunchy, the onions were quite strong, and a nice accompaniment with the Biryani. I like it that way! 🙂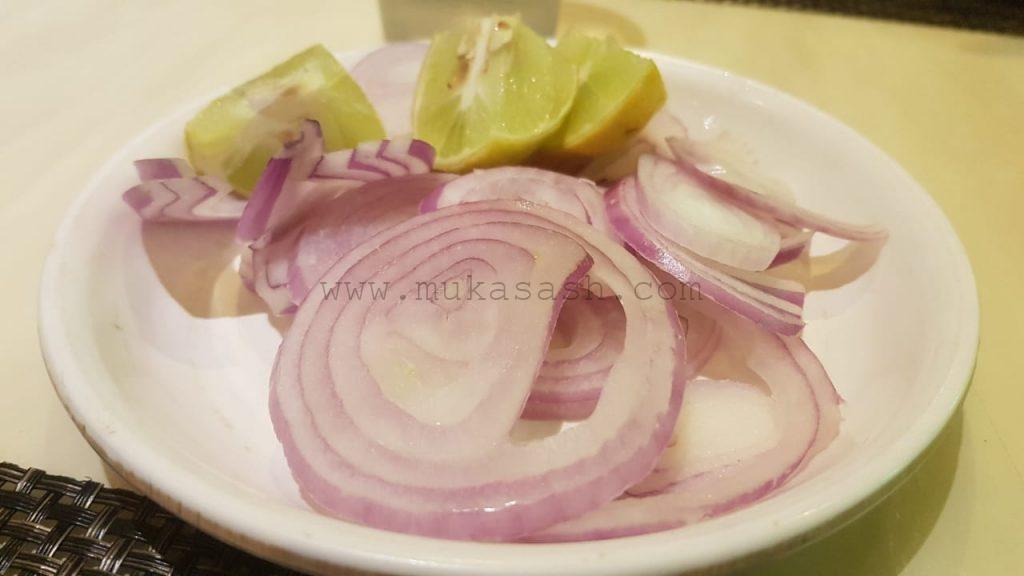 Next to come were the two biryanis, quite similar in appearance, along with the Mirchi ka Saalan and the usual watery Raita. The half boiled egg facing upwards was Mutton and the one facing downwards was Chicken, we were told.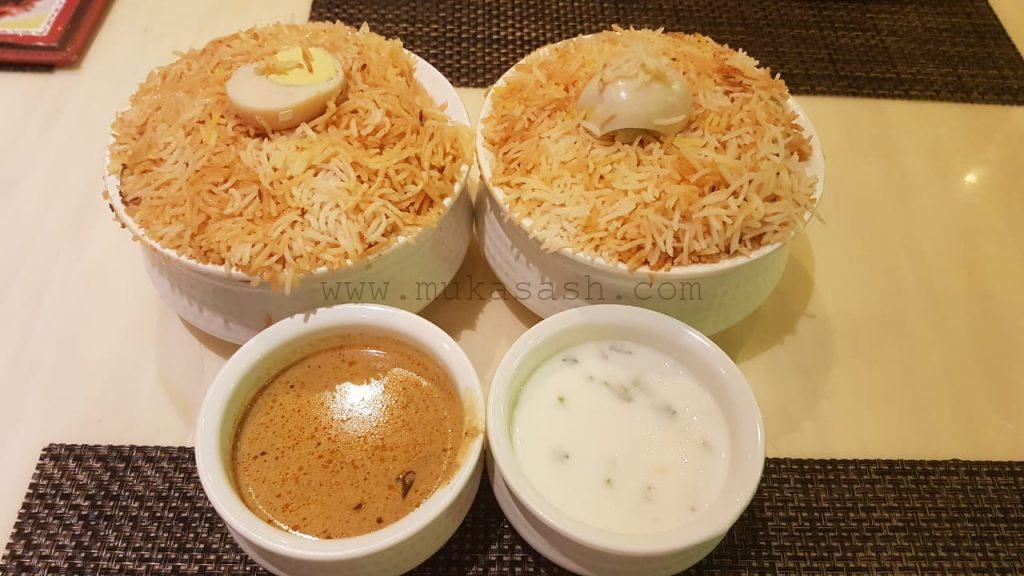 Biryani was just fabulous! My friend and I were actually short of adjectives. The masala, the nicely marinated and cooked chicken pieces, the rice, everything was a perfectly blended. Normally, I stay away from the bland chicken in Biryanis, but I loved this one as it had quite some masala and flavor by itself. The long-grained Basmati rice was cooked just rite, mildly spicy and very flavorsome!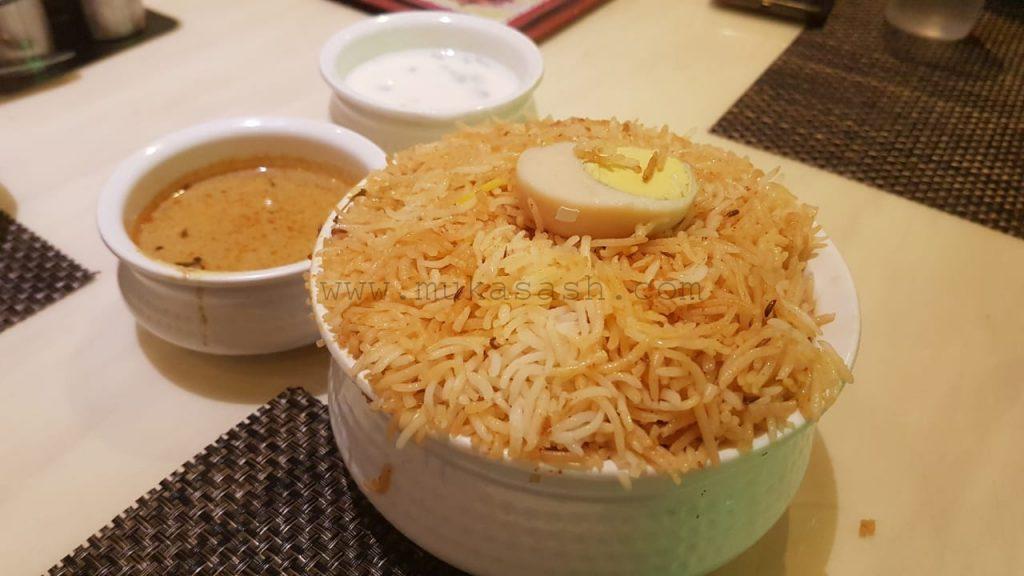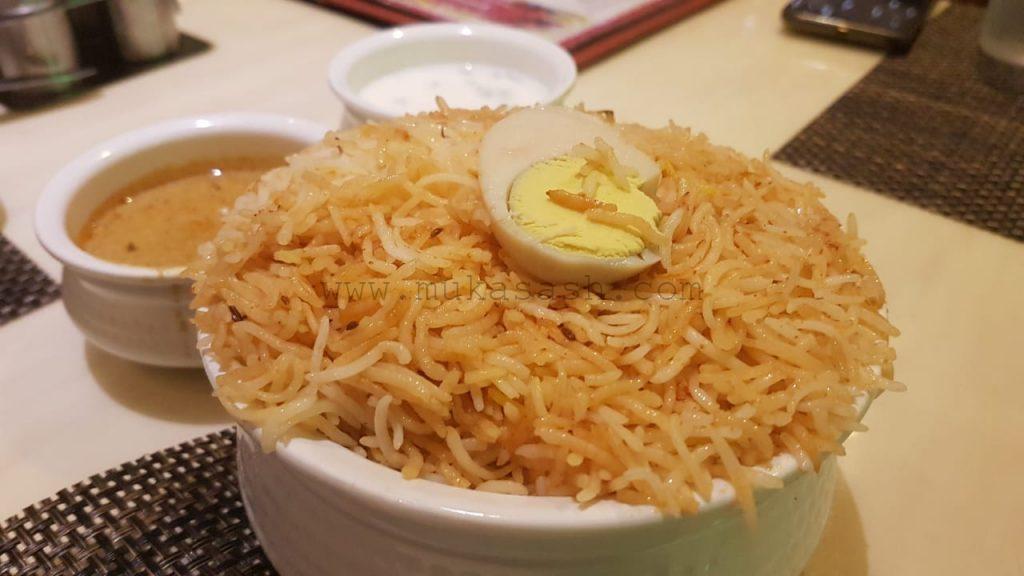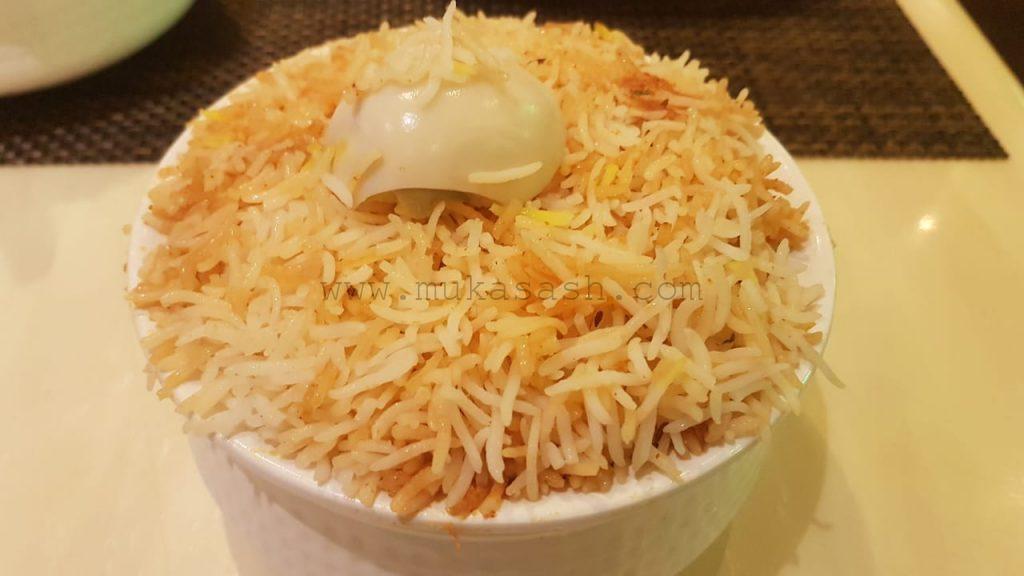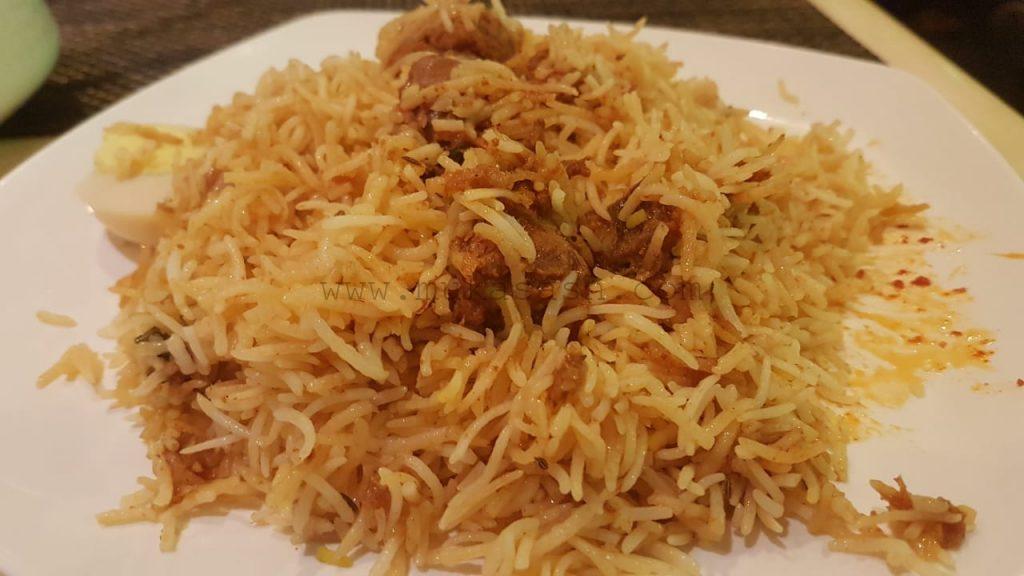 The accompaniment -Mirchi Ka Saalan was wonderful too, and Raita equally good.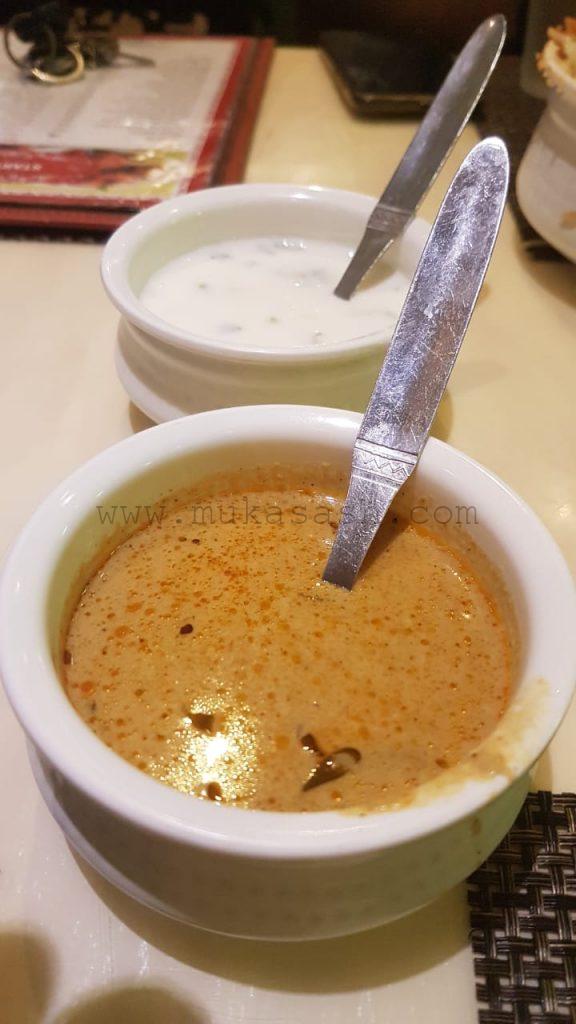 We relished every mouthful of what we ate! There were quite a few people to attend to us, service was very courteous.
Decided to end with a dessert, immediately the Double Ka Meeta was in my mind, sadly it wasn't available. They only had Rabdi Malai, ordered one of it. It tasted good, nicely chilled.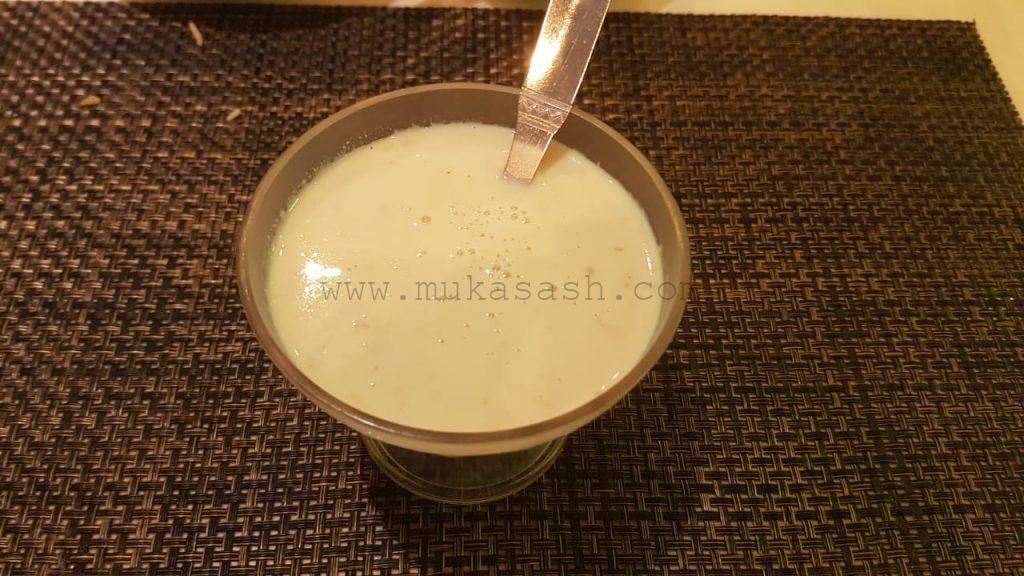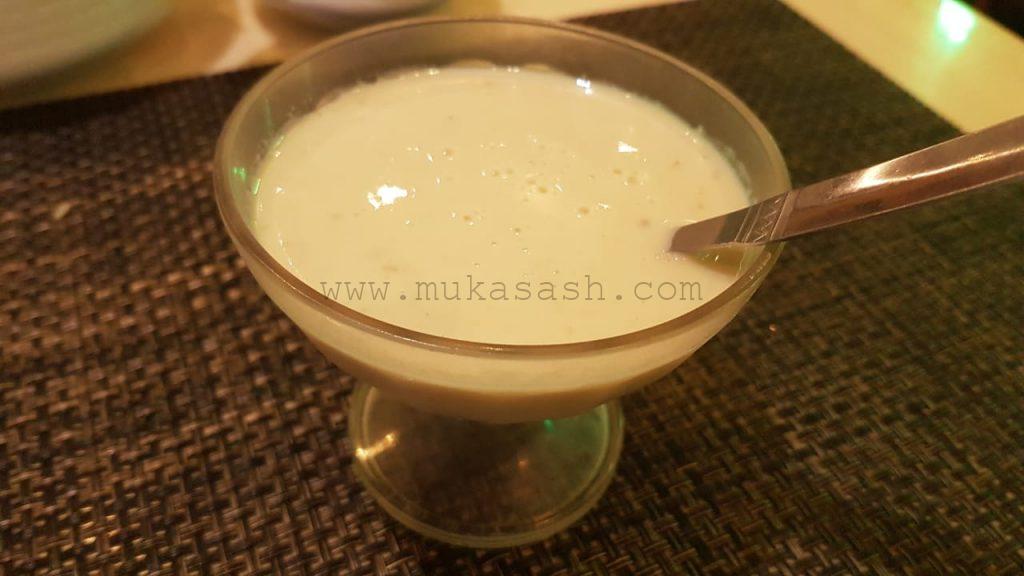 We paid 851 bucks in all. Overall, it was one of the most satisfying lunches I've had in recent times. In spite of being so crowded, there was something nice about the place. Attention was given to small things that make a big difference – the cleanliness in general, whether it is the wash basin or the restroom, or the dining area, the waiter was polite and courteous throughout, there were quite a few people ready to help in case we wanted something.
Without a doubt, this is one of the very nice Hyderabadi Biryanis I've had in Chennai. Veldis and Rama's are still on my list though!