Normally I wouldn't write a review if the order is not elaborate or there aren't many dishes to taste, but with my new layout, just thought its about documenting an experience, whether it is just one dish or more, doesn't really matter.
I've been to Rasavid a few times, both to their Velachery and Karapakkam outlets.
Walked in quite late in the night around 10:30 PM, already made up my mind on what I was going to eat – Rasavid Special Biryani. Its basically Chicken Kuska topped with stir-fried boneless Chicken. Perfect for people like me who like a spicy variant of chicken than the bland one in the biryani.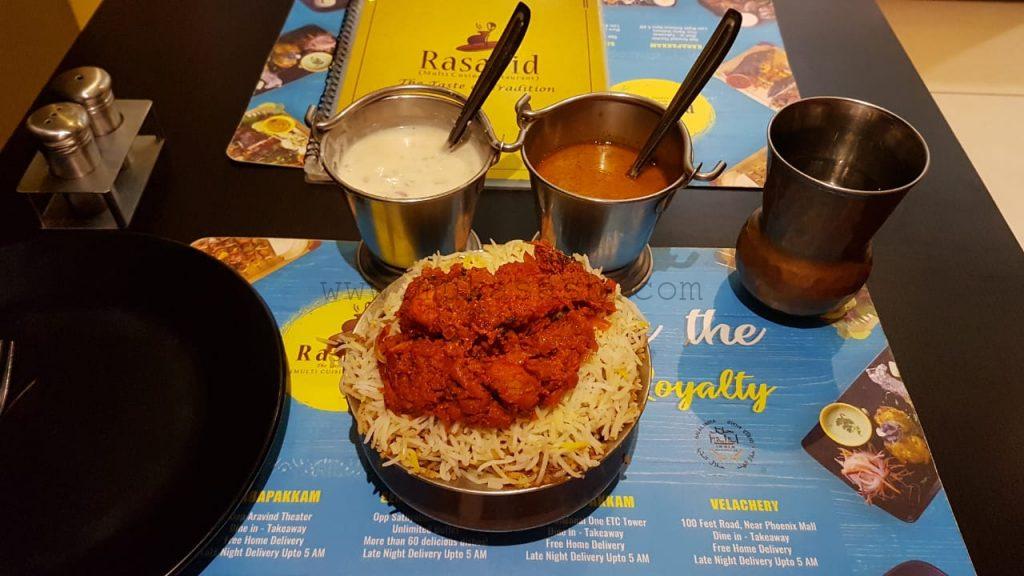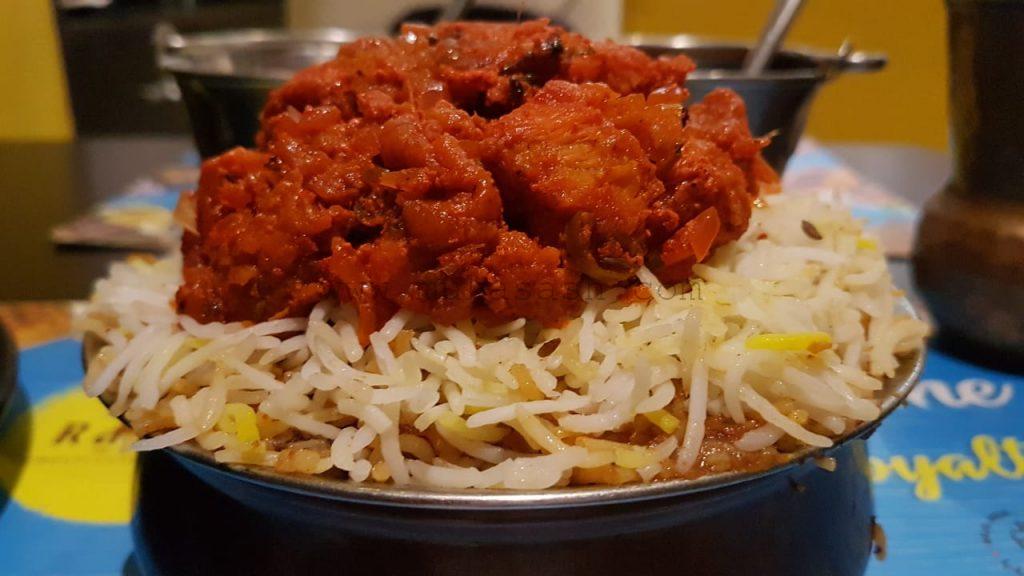 The accompaniments to the Biryani were tasty, raita a bit watery unlike the more concentrated versions in other places, and the saalan was also tasty.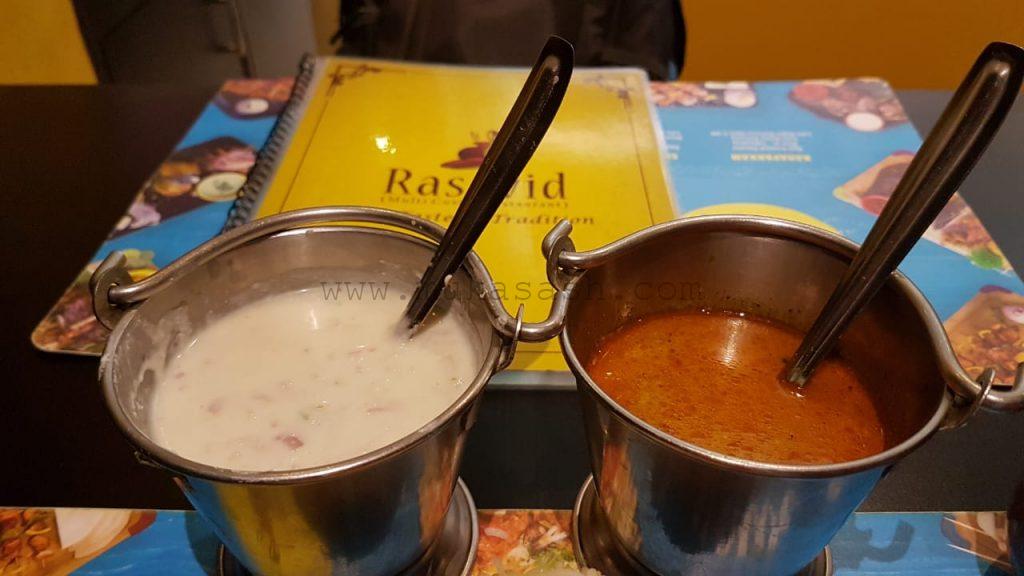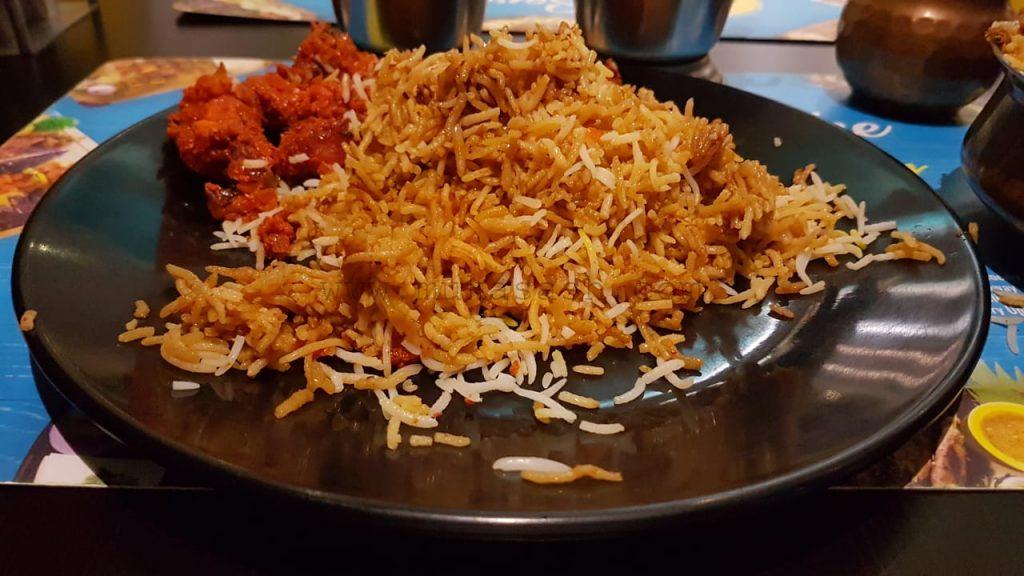 The portion is enough for a good eater, and I finished with just this one. Its a bit spicy and kids may struggle. I liked it this way.
Its not like the typical 'Bhaai biryani' you get in most places in Chennai, so please do not expect a Tamil Muslim style of preparation. This is different and unique in its own way, and I loved this one too.
It was priced at 249 bucks, 261 including GST. At that time of the night, a wonderful dinner to end the day!
I have to add that I have tried ordering the very same Rasavid Special Biryani through Uber Eats on a '50% OFF' offer, and it tasted nothing like what I had today. Without exaggerating, I must have ordered it at least 4-5 times, and each time, the rice would be bland, or chicken pieces too little, etc. I only hope they do not differentiate between a 'full-price' order and a 'discounted' order, which would be a bad thing to do.