Kappa Chakka Kandhari, a place that has been on my favorites list for quite sometime now. I have been here a few times right from the time they opened, to the most recent OnaSadhaya.
The place is located on Haddows Road, easily accessible, in the heart of the city, has a valet parking, the interiors are elegant, classy and contemporary, easily makes a mark as an upscale dining place, serving Kerala cuisine that brings out a nostalgic family connection to many.
A friend and I decided to go out for lunch, and one thing in our mind was Vegetarian food, and preferably Kerala cuisine. We didn't have to think too hard to zero in on Kappa Chakka Kandhari. We entered around 1PM and it was quite busy at that time. We managed to get a two-seater table right away.
Jeeraka vellam, hot and soothing, was served on request.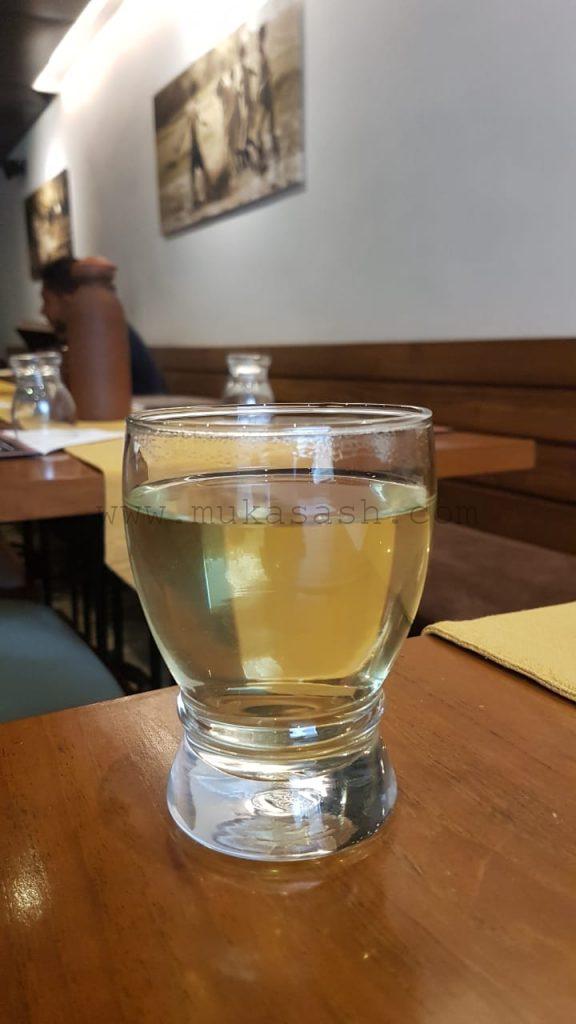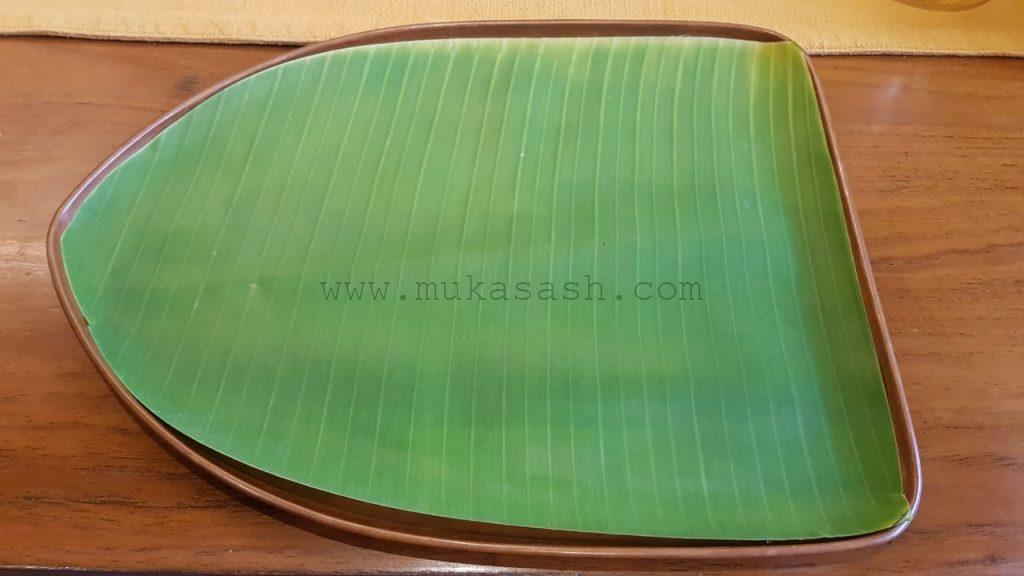 I have been thinking to try the pazham kanji at KCK for a long time now. What better chance than today, I thought. Being a vegetarian lunch, I ordered that for myself. It was served on a platter, with all the accompaniments, and looked wonderful.
First thoughts, it was very little in quantity. The accompaniments were wonderful. Loved each one – two distinctly different and tasty chammanthi, the maanga pickle was good, the chutney with dried chillies was wonderful. The accompaniment with payaru and vaazha poo was also good. Needless to say, Pappadom was superb! The concoction of Kerala Red rice fermented overnight in water and served with chopped chillies and shallots couldn't be better.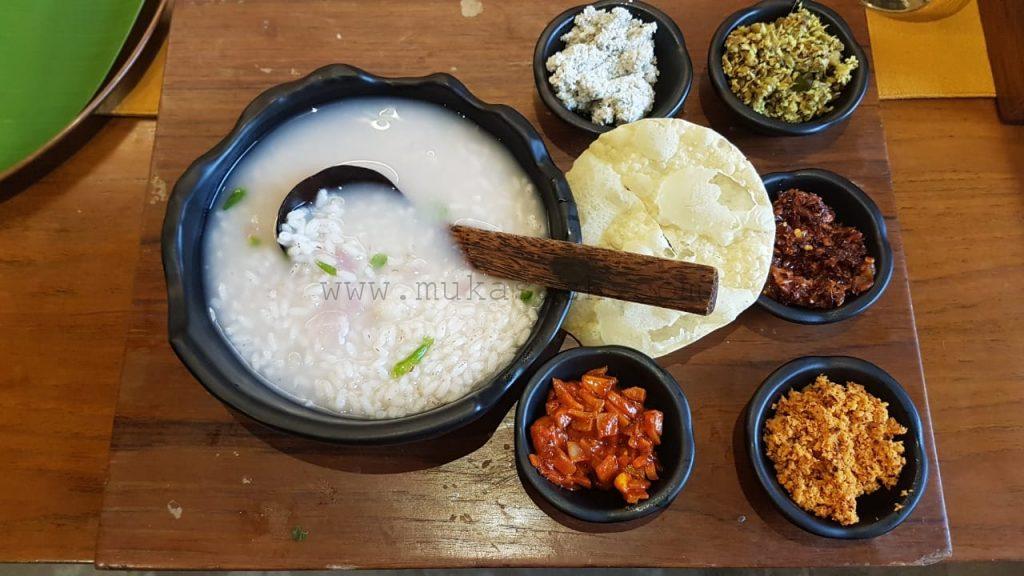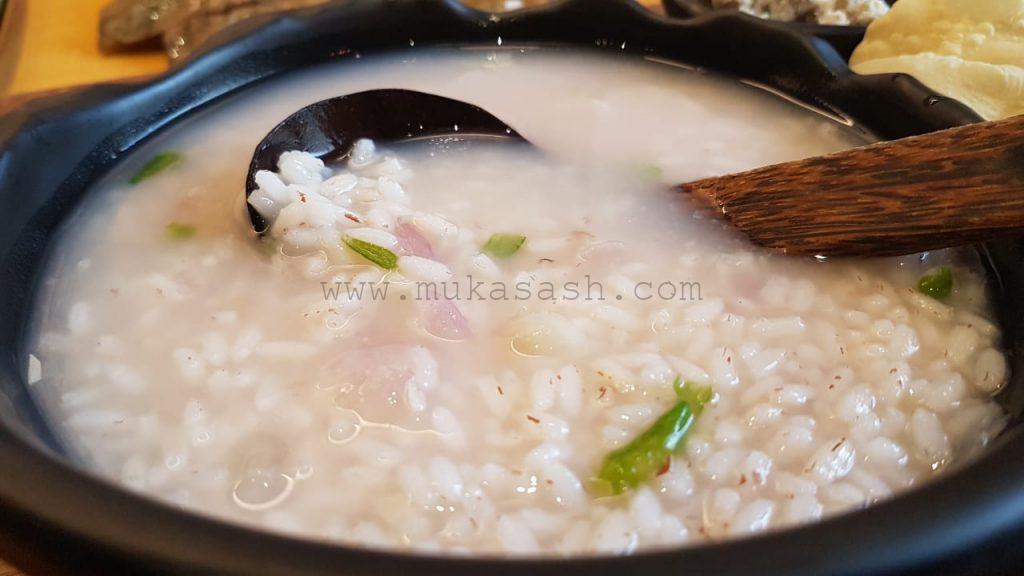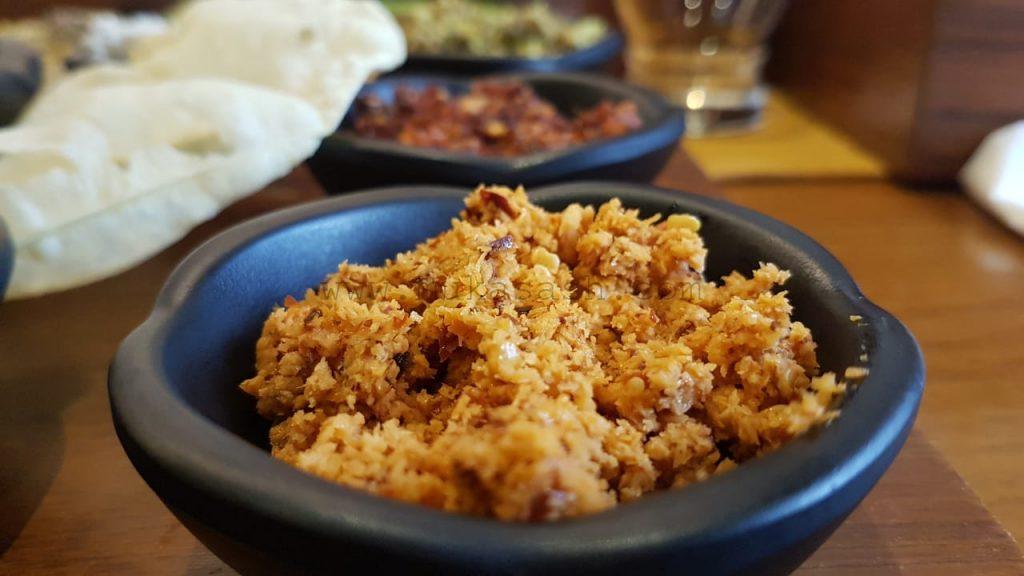 Meanwhile friend ordered Kappa vevichathu, Ulli Theeyal, Koon Kizhi and 3 pieces of Aappam. Everything was yummy. Aappam was wonderful and I loved that fermented taste in the aappam, perhaps a bit of fresh toddy does the trick, loved that. I've had Kappa with Chicken Curry earlier, it tasted even better with Ulli theeyal.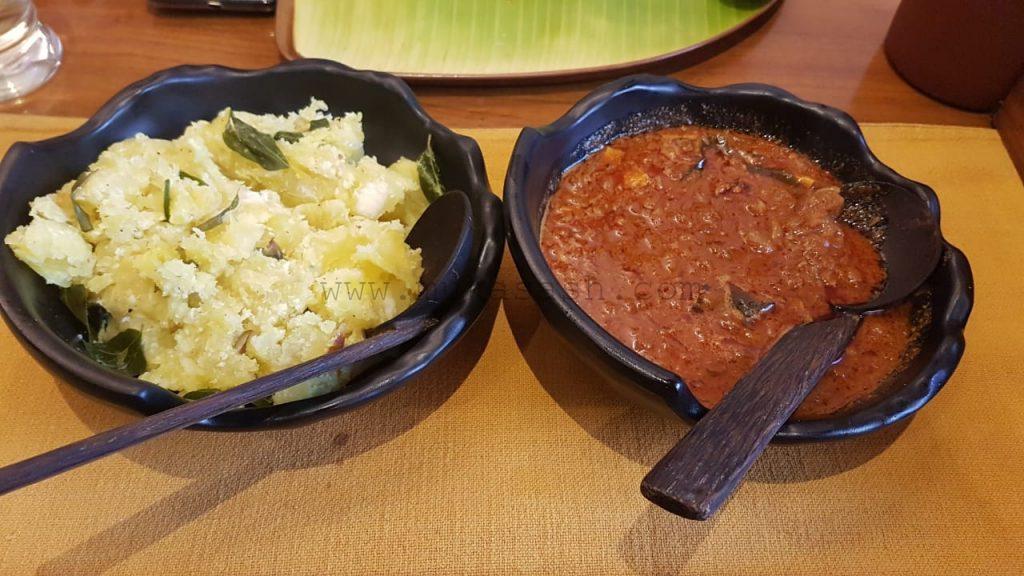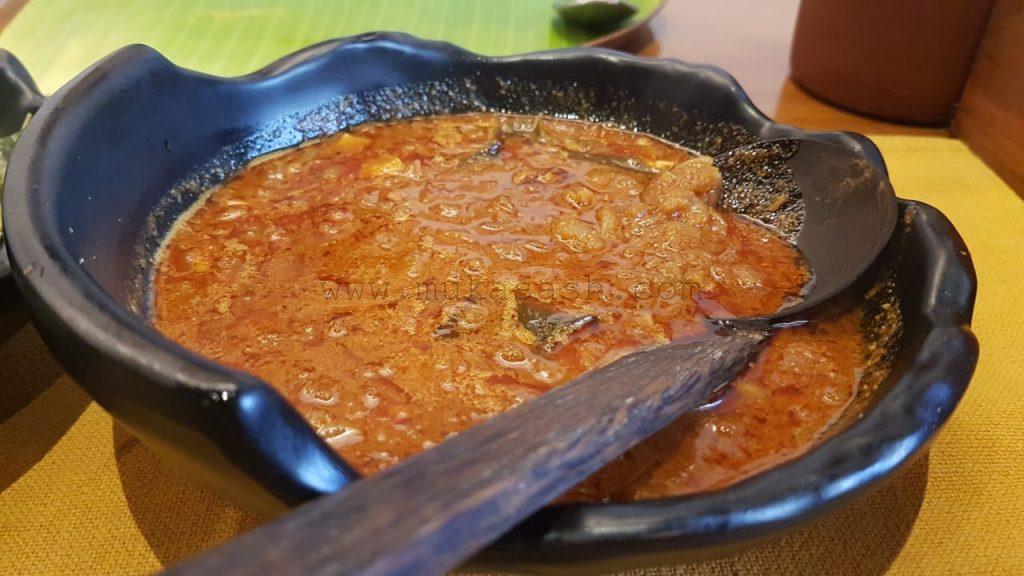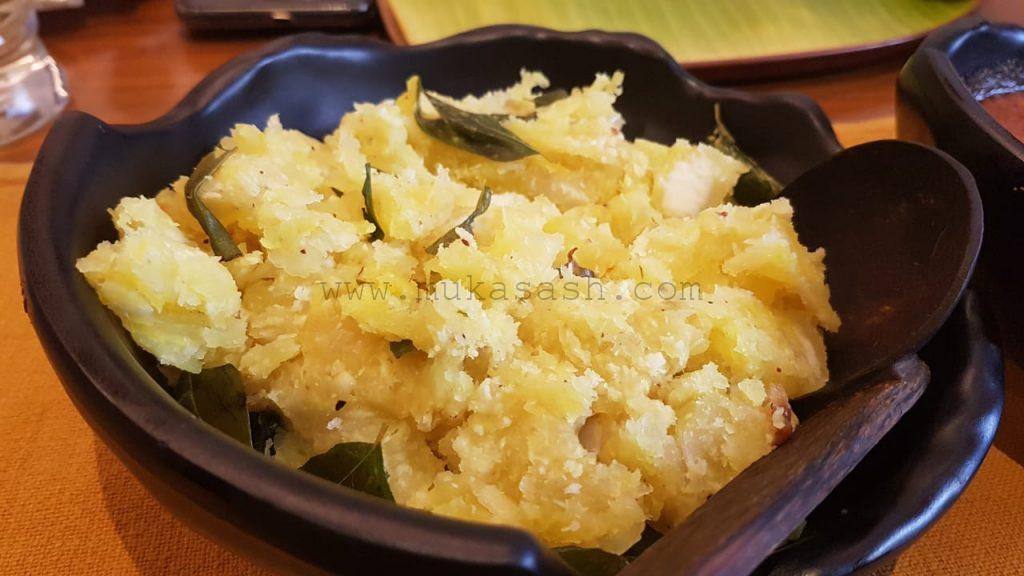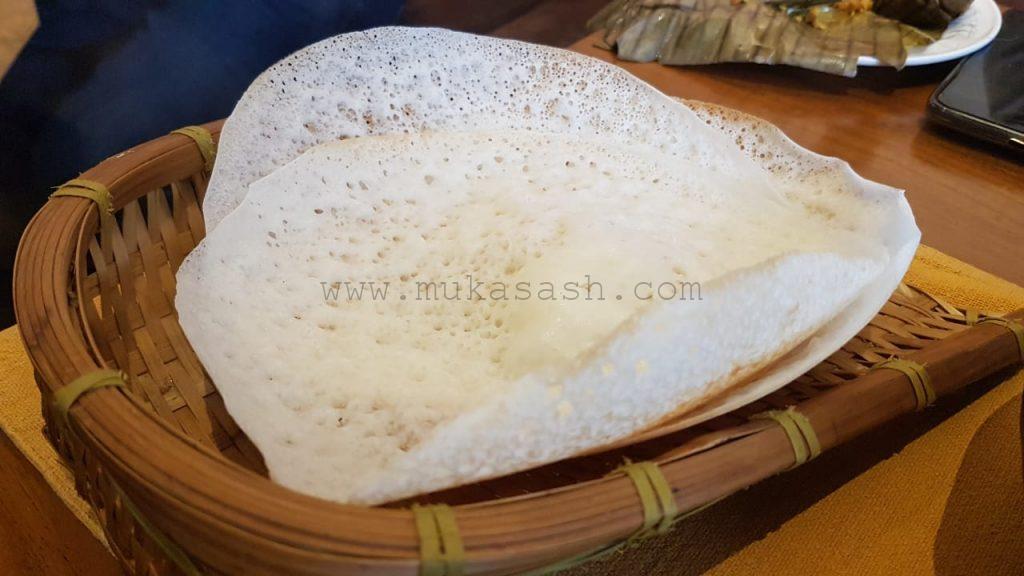 Koon Kizhi was good, a very different Mushroom starter I have eaten. Wrapped in a plantain leaf like a pouch, and with lots of grated coconut, it was tasty, not spicy.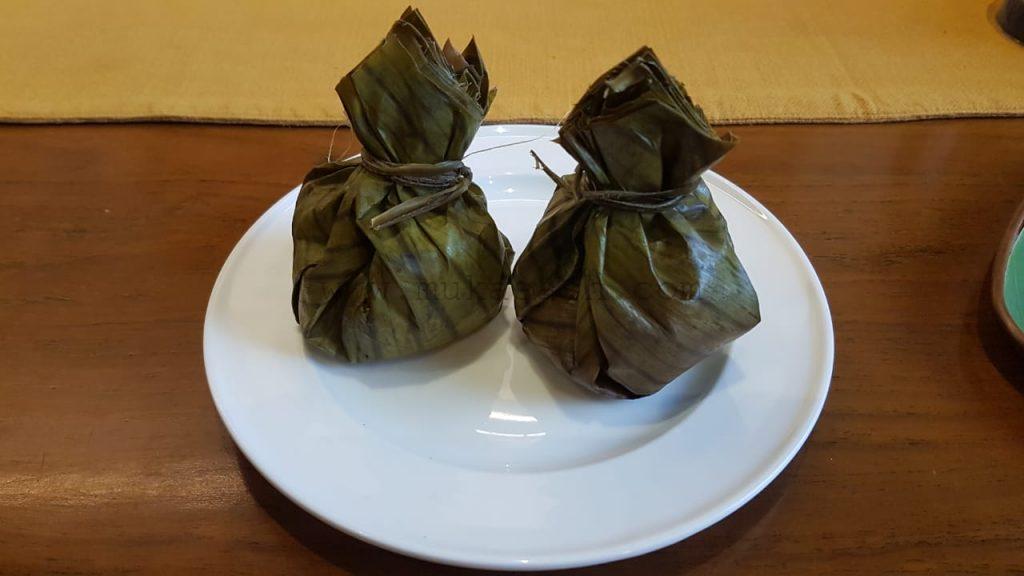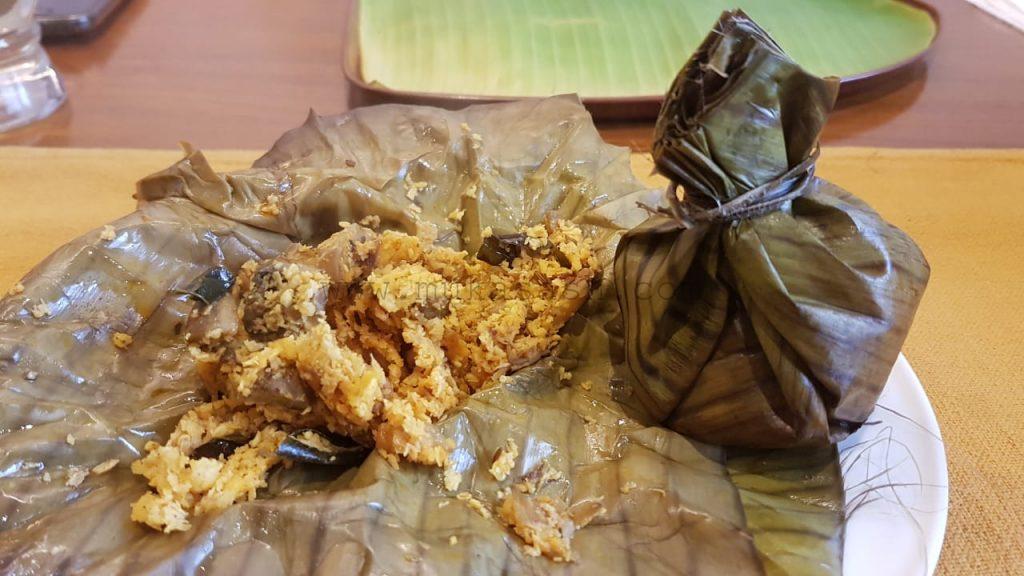 Coming back to the pazham kanji… 🙂 By the time I finished the kanji, most of the accompaniments were still to be finished. I felt it was a gross mismatch in quantities. I did ask the waiter if this was a limited portion to which he replied in the affirmative. I really did not feel this to be value for money. While I was going to order something else, he came back with another bowl of pazham kanji and said it was on the house. While I totally was awed with his hospitality and thanked him for that, I would still like the management to rethink on the quantity aspect of this dish, and not just entertain exceptions. 🙂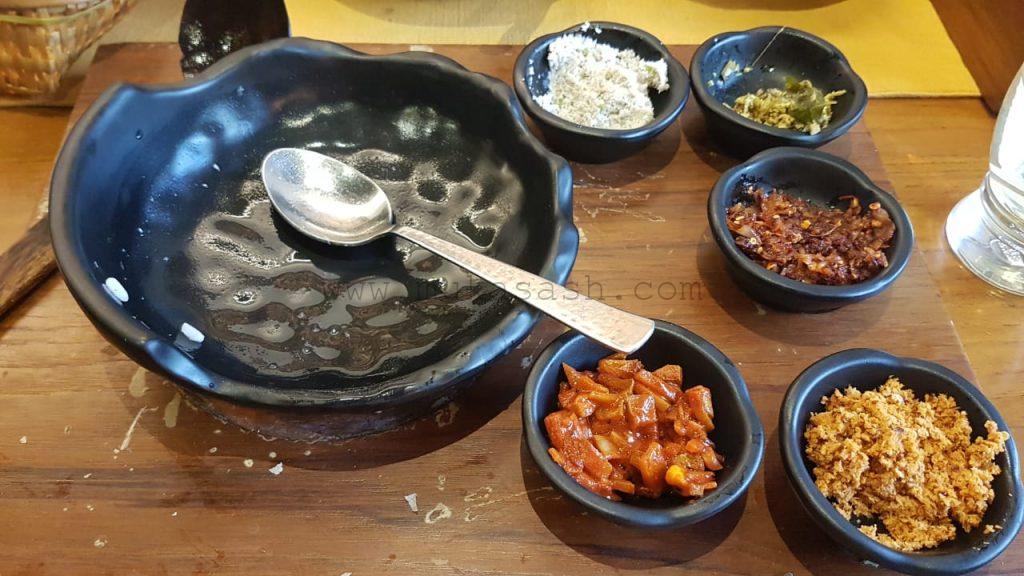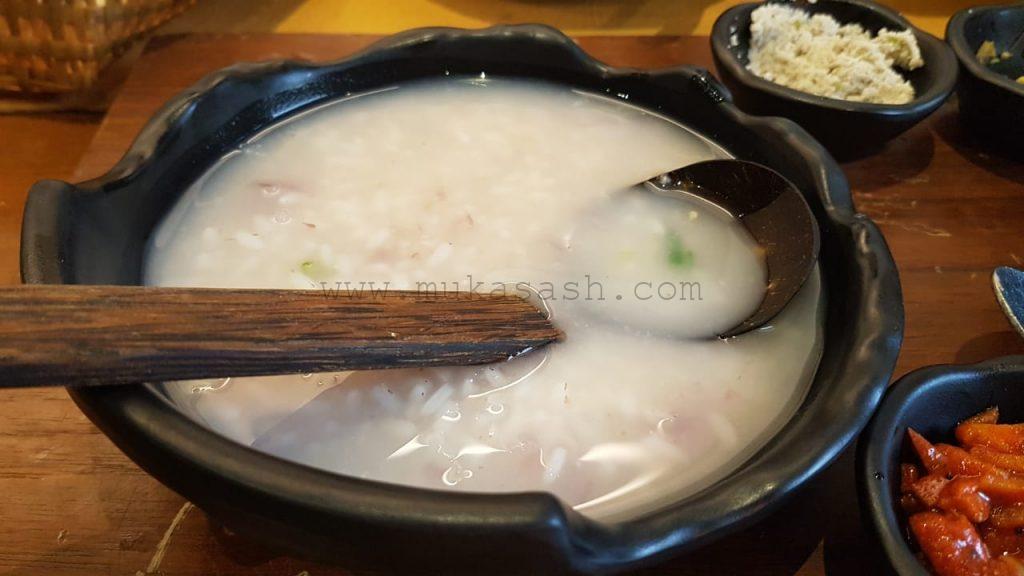 Now, almost stuffed, did not want to miss out on the tender coconut pudding which has been on the back of my mind since a friend of mine posted a pic of that, quite a while ago. Immediately ordered one of that, and decided to share. Yumminess overloaded! Loved the taste, texture, everything!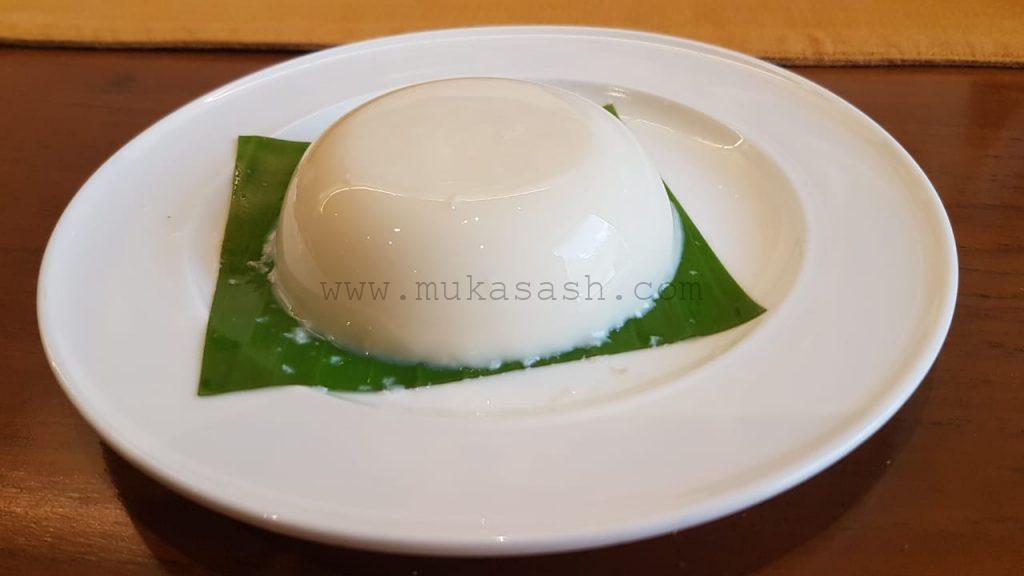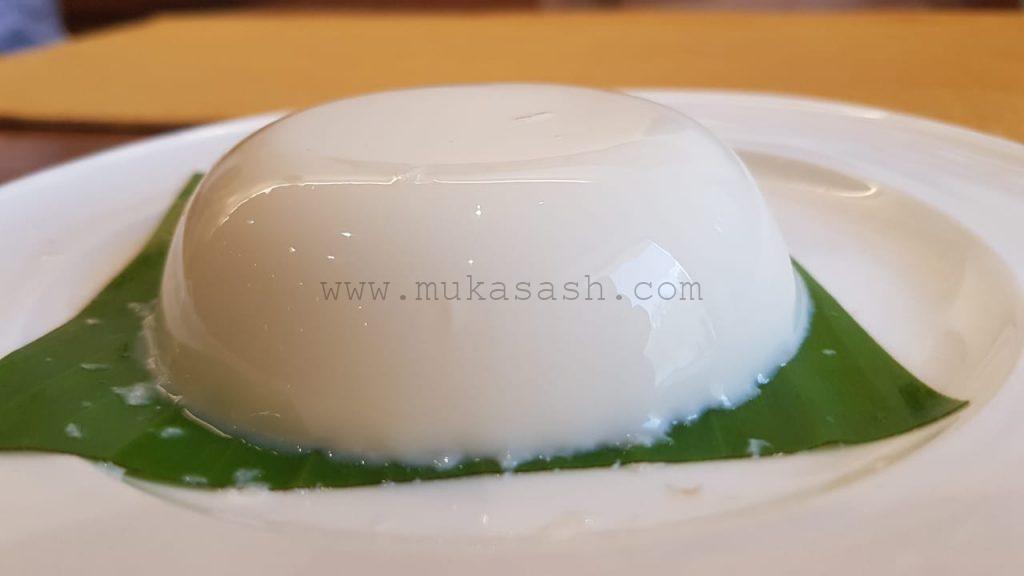 That's how we finished yet another wonderful lunch at Kappa Chakka Kandhari. Paid a little over 1K in all, and the bill included a service charge of 10% which was close to a hundred bucks, didn't have any issues with that as service was very courteous.
I'd gladly recommend this place for tasty food, courteous service, and a lovely dining experience overall!