A place I have seen so many times on my way to Thuraipakkam, from Velachery. Don't know why, but have never felt like visiting it until I heard from my friend that they serve liquor. 🙂
When you're travelling in the direction of Thuraipakkam from Kamatchi Hospital, its located just before the Toll plaza, on the right side. Its just a few blocks away from Chennai One and HnS Hyper Mart. There's also a bar one floor above, you'll not miss it.
Another reason I decided to visit was because one of the managers from Pause Bar & Kitchen had moved to this place and I heard he transformed it into a very nice and happening place. Well, I am not surprised, because I've had some wonderful time at Pause, while he was there. It has been quite some time I visited it last though.
I joined my friend around 21:00 hours and stepped into quite a busy place. The place was compact, but was done well. It gave a feeling of being in a nice cafe, and not a bar. Every table had offers prominently displayed.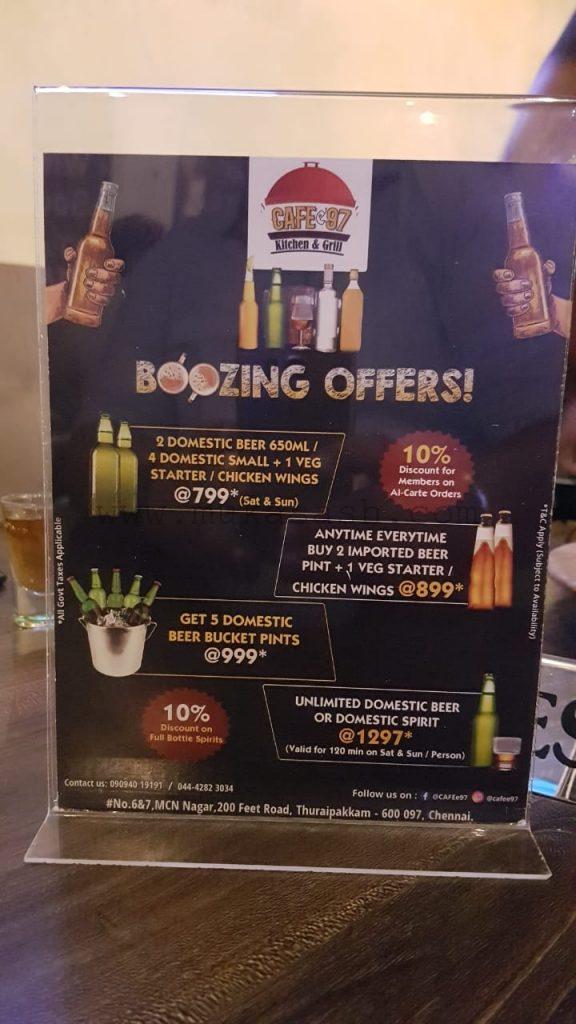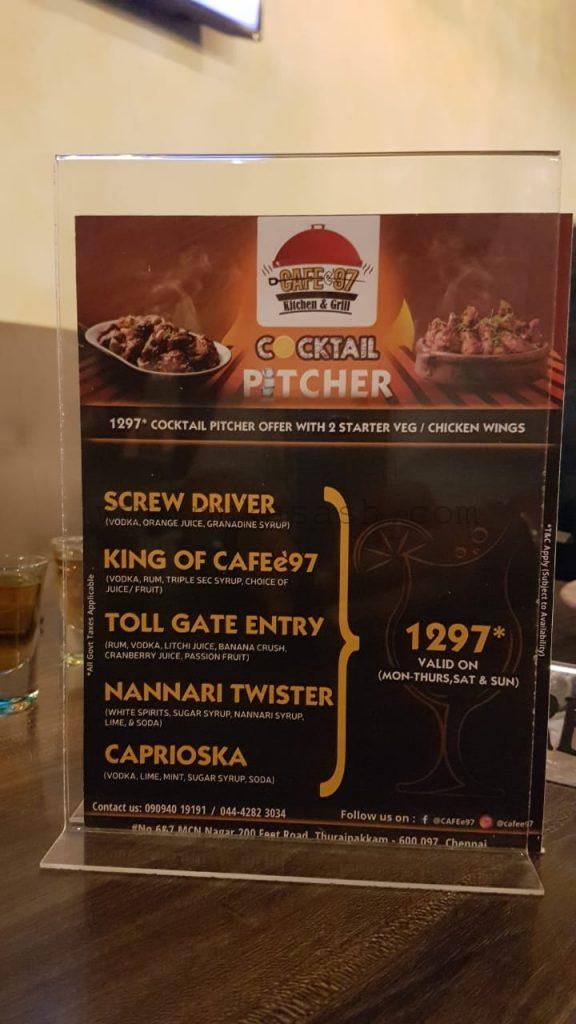 I was in a dilemma whether to stick to beer or hard liquor. The moment I saw Old Monk on the menu, and confirmed with them that it was the regular bottle and not the Gold Reserve, I looked no further, decided to have that! Friend was having Royal Challenge, his usual favorite.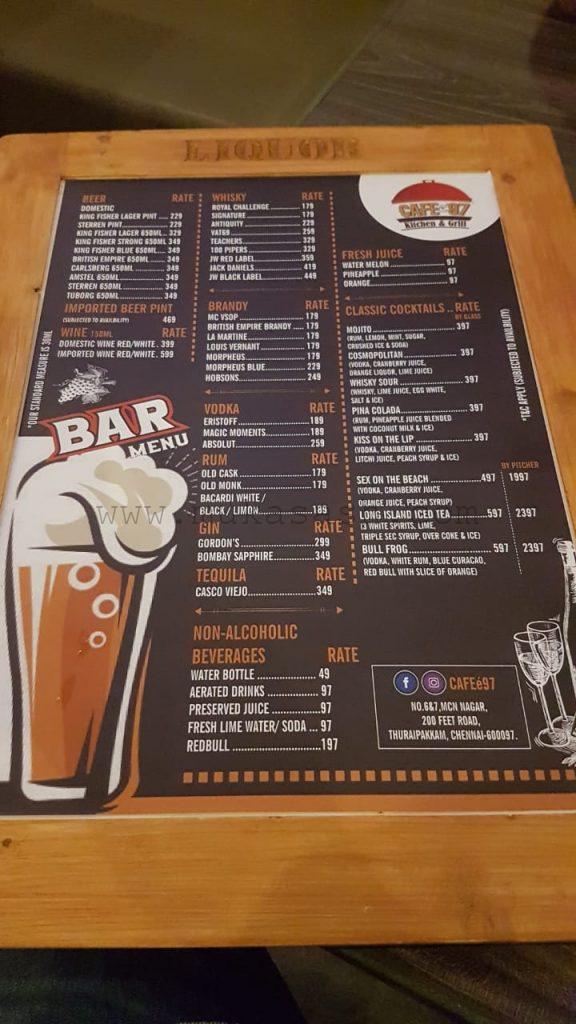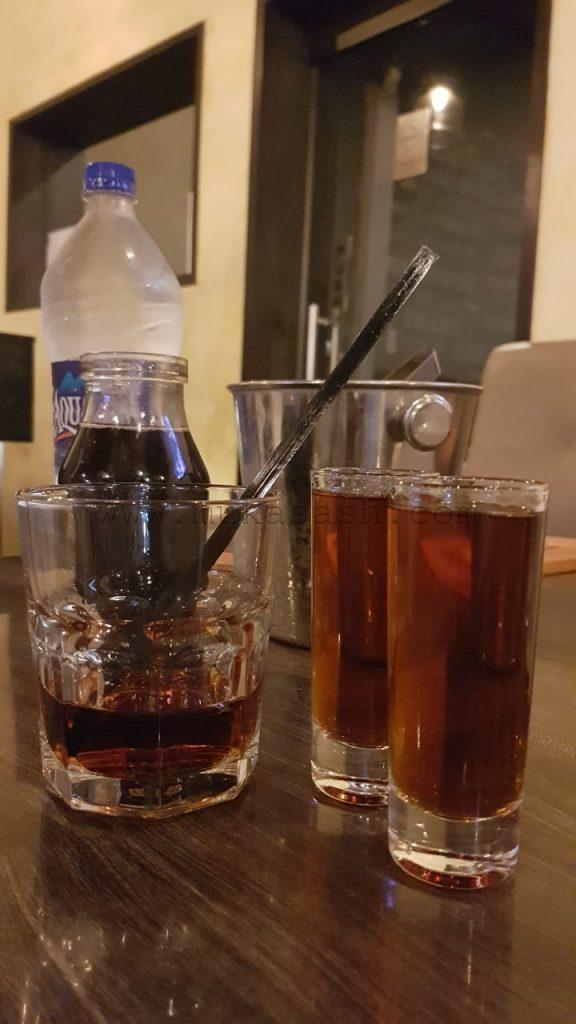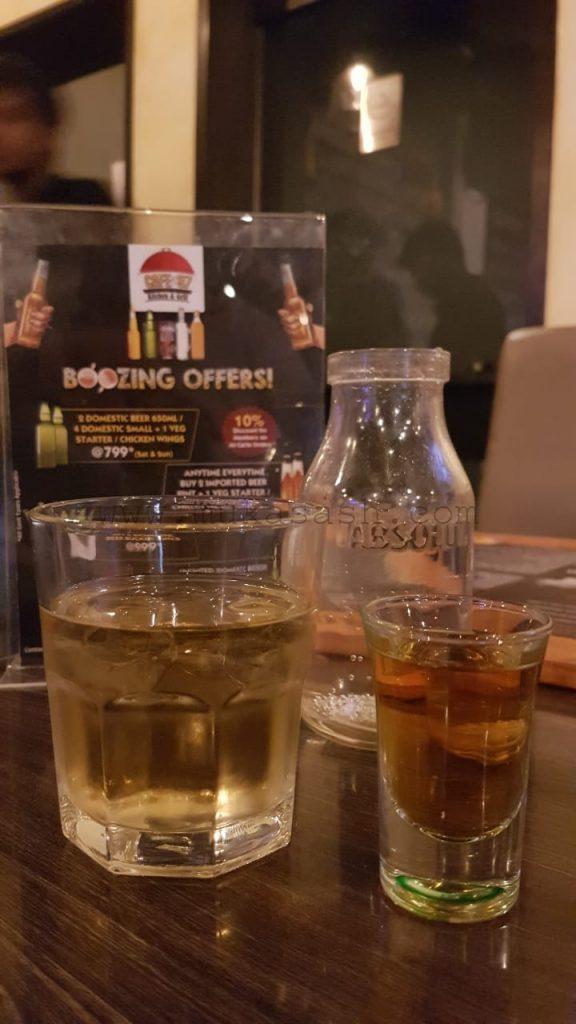 While we were sipping on the choicest drinks, we ordered some of their side eats, on their recommendation. The first one we ordered was Crispy Chicken. It was wonderful! Loved it with the slightly sweet Mayonnaise.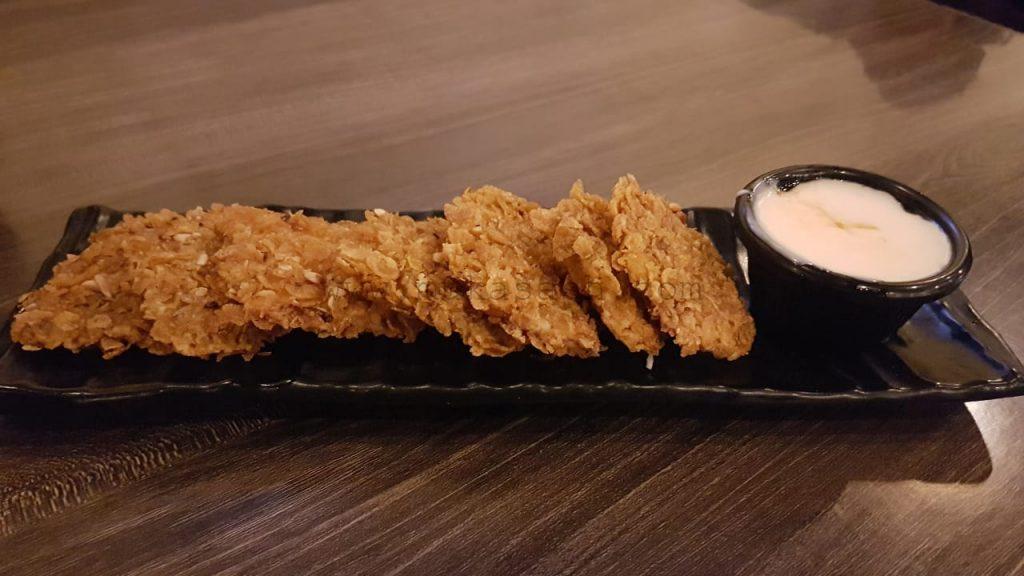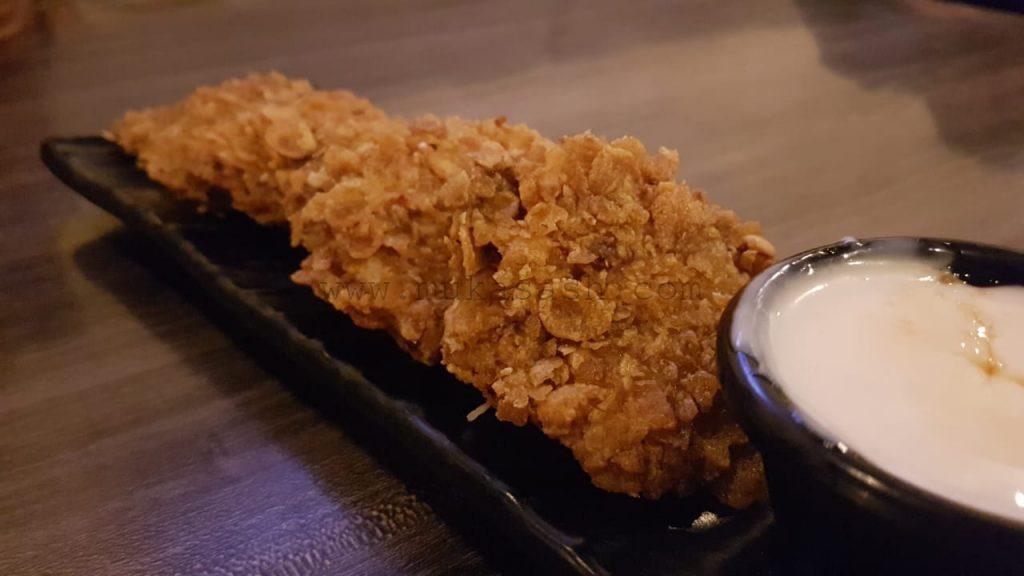 Pretty much a standard accompaniment in any table with drinks, Masala Peanuts was good here.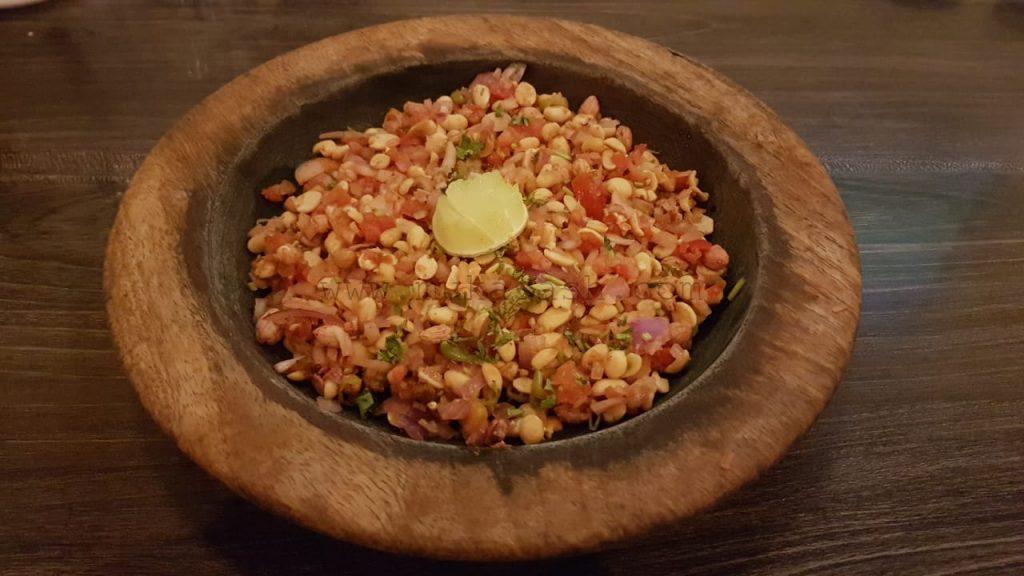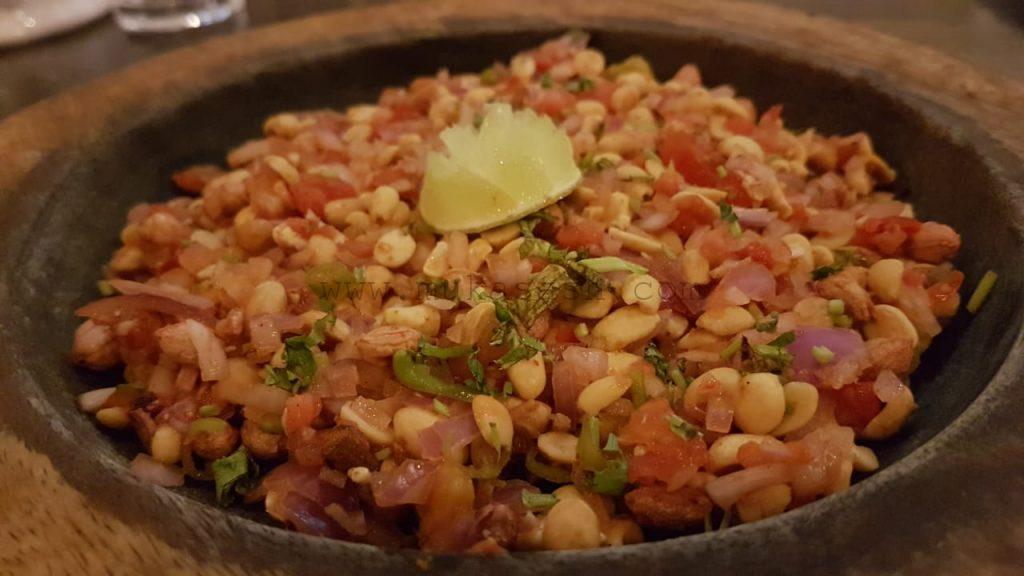 We had a wonderful time, repeated the drinks. I liked the way in which it was brought to the table.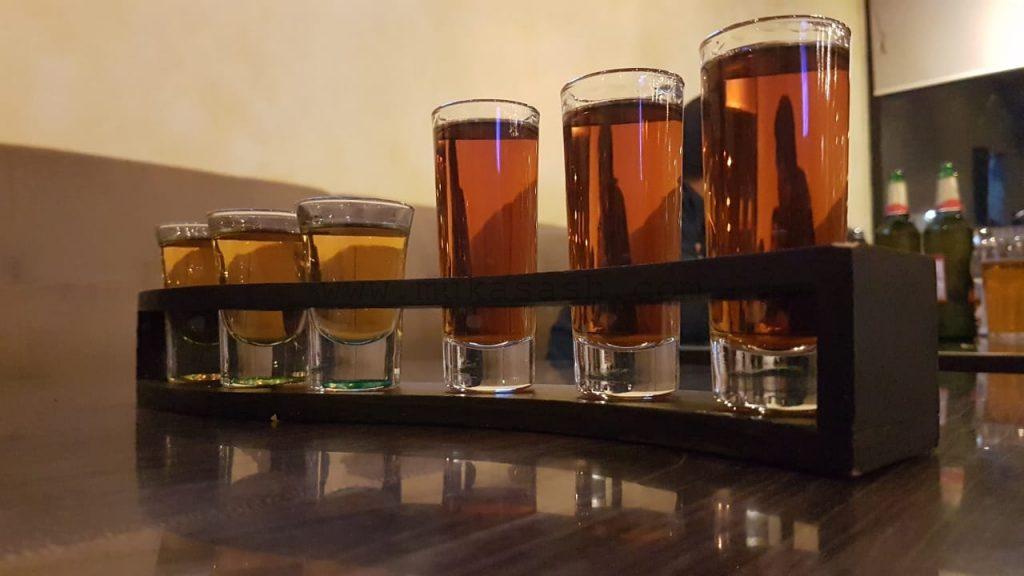 Next dish we tried was Tandoori Chicken, and I must say I wasn't too impressed. It was okay, missing the smoky flavor. It was not anything worth raving about.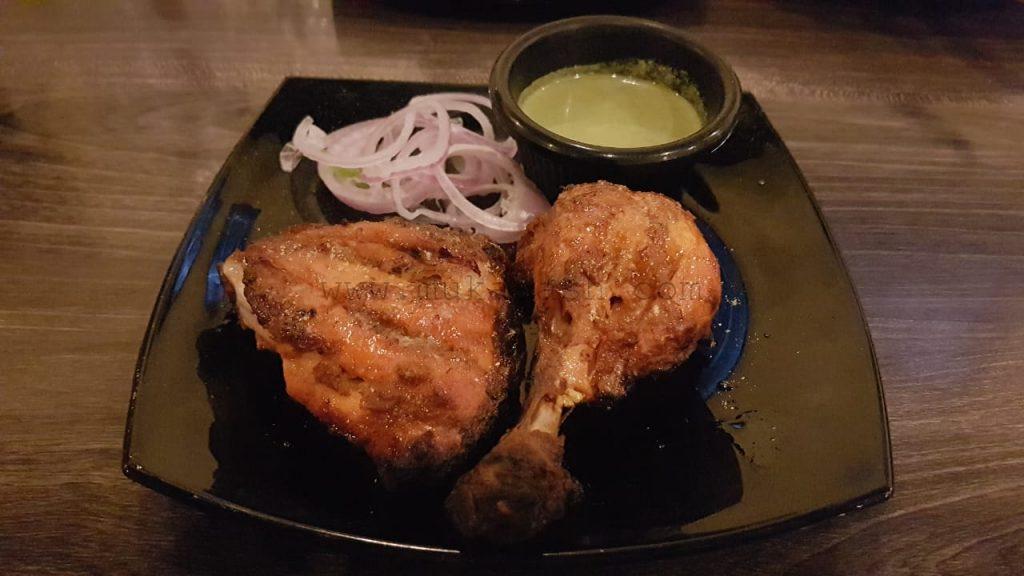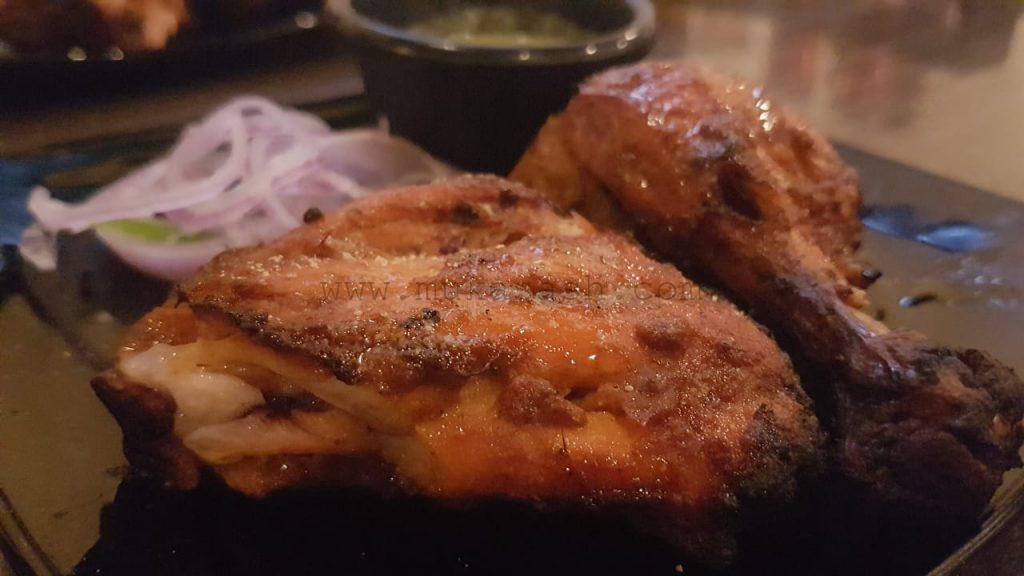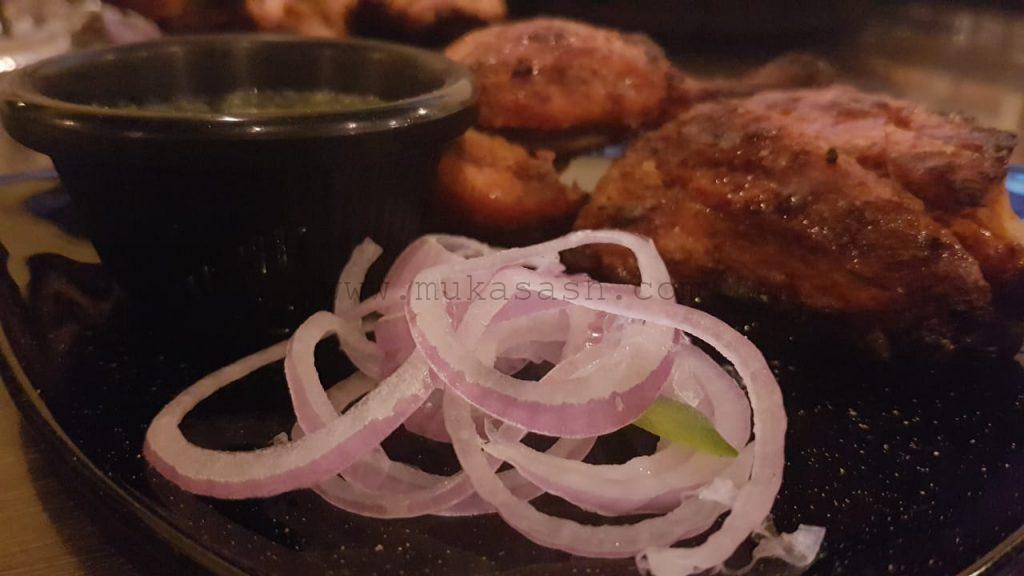 After the not-so-great Tandoori Chicken, with a slight skepticism, ordered Grilled Chicken. This was soft, flavorsome and good. No complaints with this.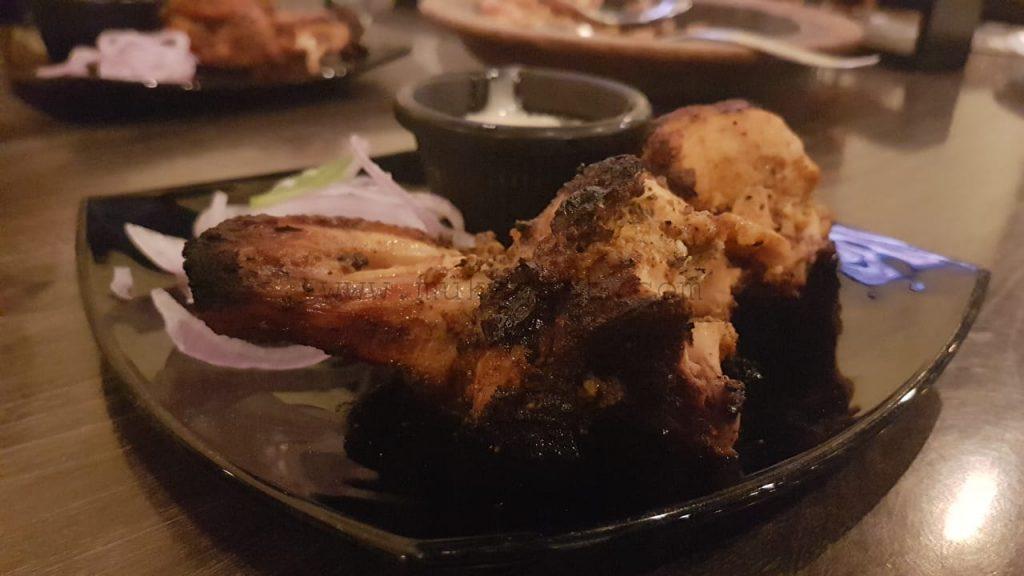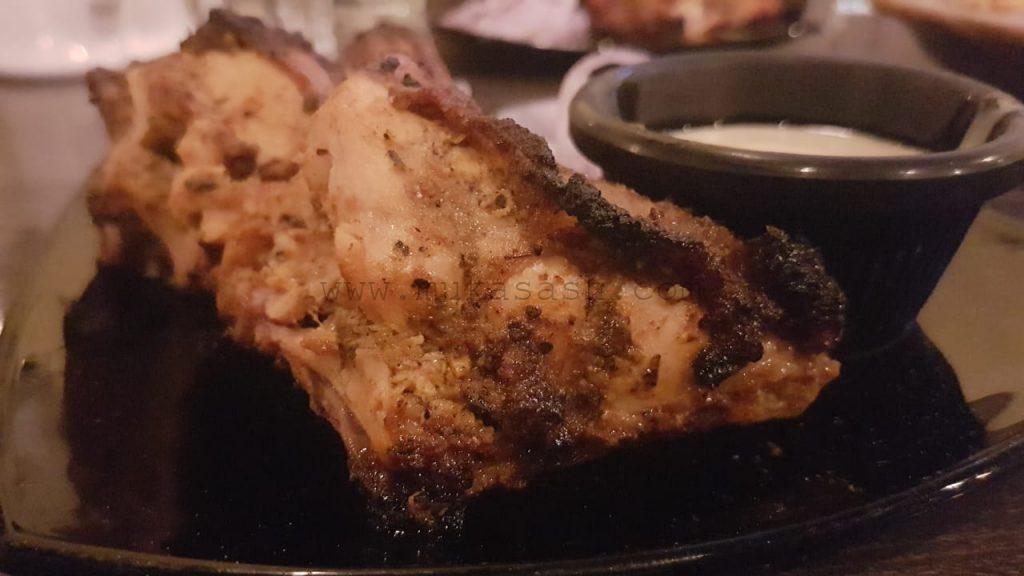 That's show our evening unfolded. Needless to say, with the manager Vignesh around, we were taken care of, very well. Service was very courteous. We also got a 2+1 offer on the spirits, which was great!
We paid about 3.7K in all, and an absolutely wonderful evening!
I'd gladly recommend this place for drinks and side-eats. Since I haven't checked out their food menu, I'll reserve my comments until I try that.