This is perhaps one of the recently-opened restaurants on the Velachery-Taramani Road. They were probably operating out of a different location and recently moved into a more prominent place on the main road, where the restaurant Uppu Milagu was located, or I just didn't notice them all these days. Though I haven't been to the former restaurant, the location definitely looked very familiar.
Been seeing some food posts on social media about their food and have been waiting to try since then! It was just me and my son planning to have lunch after some shopping. We decided to check this place out on the way home.
Surya, who waited on our table was ready to help with recommendations of their signature dishes. Since we told him we were only looking for chicken starters, he suggested that we try Raayalaseema Kodi Fry and Udupi Kozhi Tuppa Roast with a brief description of the dishes, we readily agreed!
Meanwhile ordered a Goli Soda each, one pineapple and one paneer. Both were good.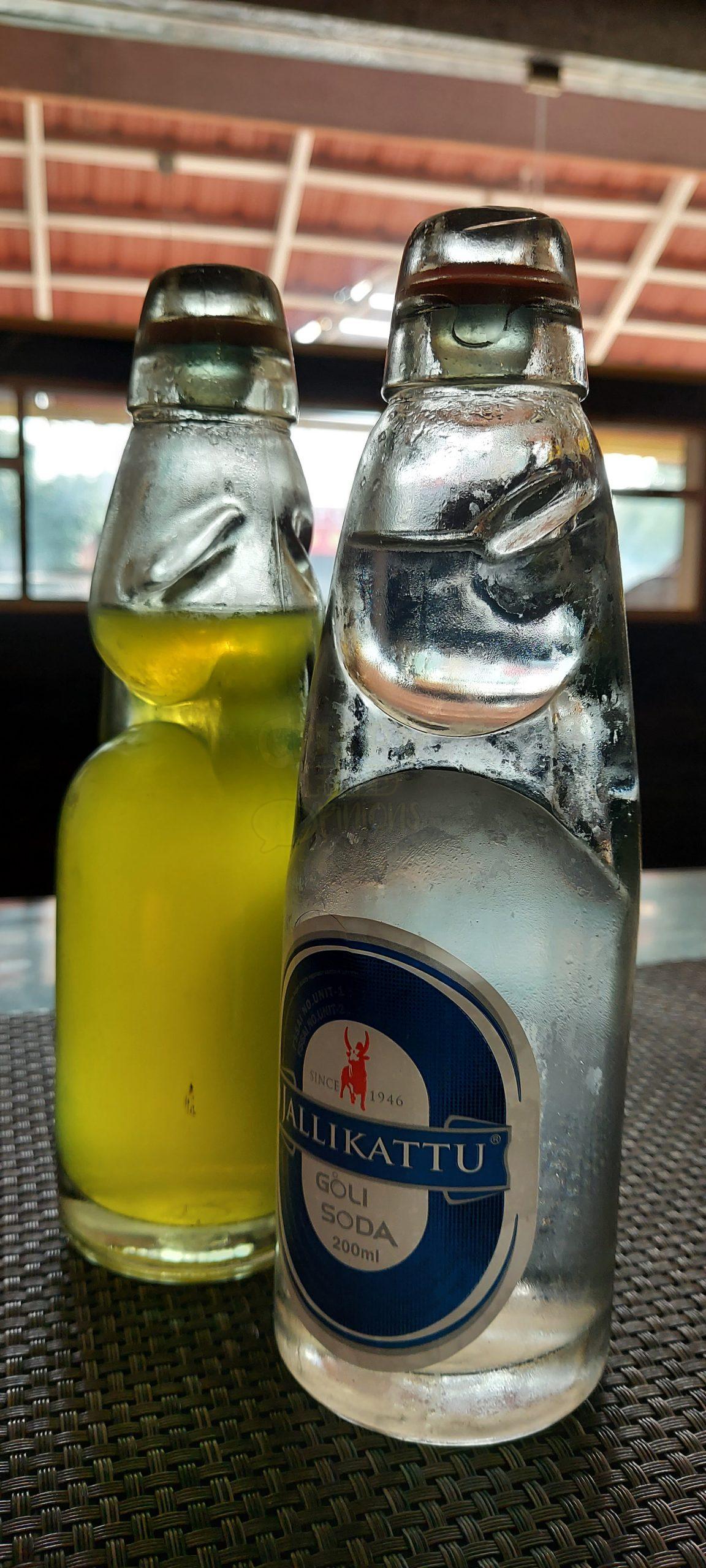 Raayalaseema Kodi Fry came first! Three soft and succulent chicken leg pieces nicely fried and sautéed with spices and green chillies. An unmistakable Andhra-ish taste in every bite. Just loved it. I'll mark this as one of the best of 2021 when I curate that list. 🙂
The next one to arrive was Udupi Chicken Tuppa Roast, a typical Kundapura/Mangalorean Ghee Chicken Roast which was finger-licking good. Small chunks of chicken marinated in masala and roasted in ghee. The aroma of rich ghee on the first mouth was absolutely wonderful unlike a few places where I remember it was hardly felt. Another winner, if you love ghee, and chicken of course! 🙂 The portion size could have been better.
Kizhi Parotta is known by its Tamil-ish name here – Potlam Parotta. We ordered one Mutton Potlam Parotta. It was carefully packed in a Palm-leaf box (PaNa olai petti) and the Potlam had three parottas, I think. Generous amounts of gravy with Mutton pieces and topped with an omelette. I tasted very little of it, just the parotta and gravy, tasted good. It was served with raita which was good too.
I chose to try the Kozhi Perattal Chatti Choru. Normally when a semi-dry or Thokku-type dish is made at home in a kadaai, we would toss some cooked rice into it and mix it well so nothing is wasted. This is how it gets the name 'perattal' I suppose. Here, Basmati Rice was tossed in Kozhi perattal Masala along with Curry leaves. The consistency was in between wet and dry, I would say. First look, and first mouthful, I had a feeling if the rice should have been cooked longer, but then it is the typical feeling you have when you try fried rice in a restaurant. A little more cooked would probably make it squishy. It was all fine, and I liked the taste and it was served with an Omelette on the top. Fresh crunchy onions in the Raita complimented it well.
By now, we were quite full, but decided not to leave without a small dessert shared between us. Ordered their signature Mutta Mittaai, a sweet made of egg. It was very tasty. There are a few places in Triplicane and Royapettah that sell this sweet, and also one or two places in Arcot district too, but haven't tried this earlier. I liked their version very much.
Overall, food was absolutely wonderful ! Not a slightest complaint. Service was very courteous throughout, thanks to Surya! We paid a little less than 1.2K in all, for a wonderful experience. I'd certainly come back and recommend this place if you're a fan of hot spicy food full of flavors !