Crimson Chakra has always been one of my favorite places in and around Adayar, and I must have visited this place quite a few times, both with family and friends. I have also written about my visits in 2016 and 2018. The moment a dinner plan was made with a couple of close friends and the preferred location was in and around Adayar, we looked no further. Unanimously we decided to go to Crimson Chakra.
The place has always been simple and elegant and after a recent renovation, it was even better. I like the simplicity in the decor rather than making it too jazzy and complicated. The tables are decently spaced to give you some privacy.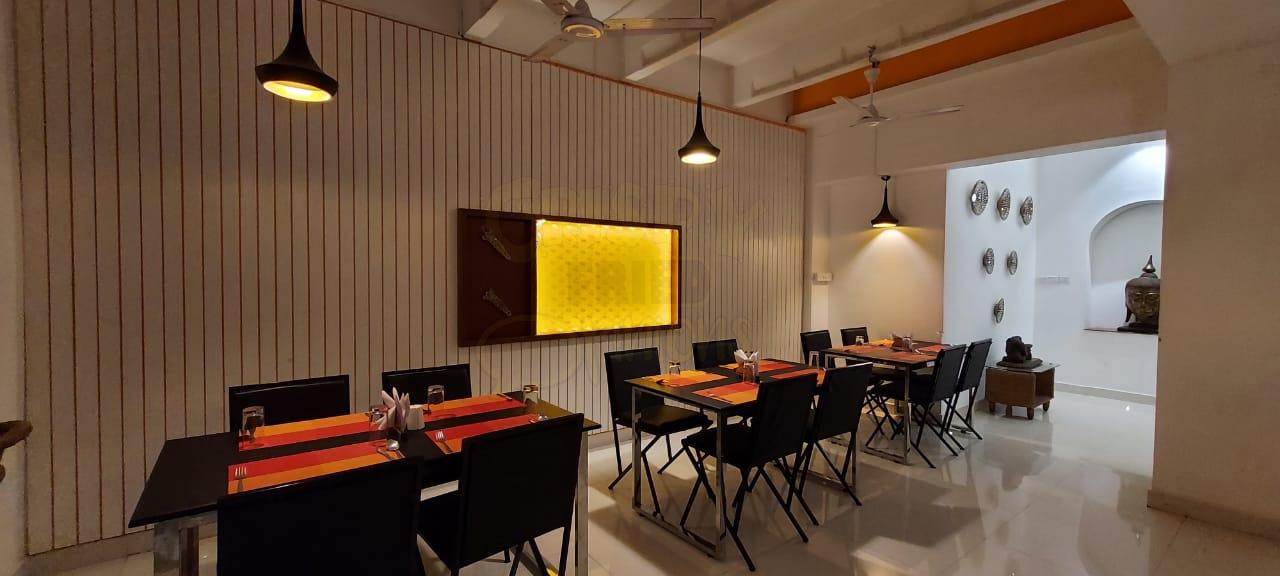 We settled down in a nice place and after a quick look at the new menu, decided to try a few starters and keep the main course light. We started with Nei Kozhi Varuval and Buffalo Chicken Strips.
Nei Kozhi Varuval was good, but the flavor of ghee was very faint. I would have liked this typically oozing ghee like the Mangalore Chicken Ghee Roast types. It tasted good though.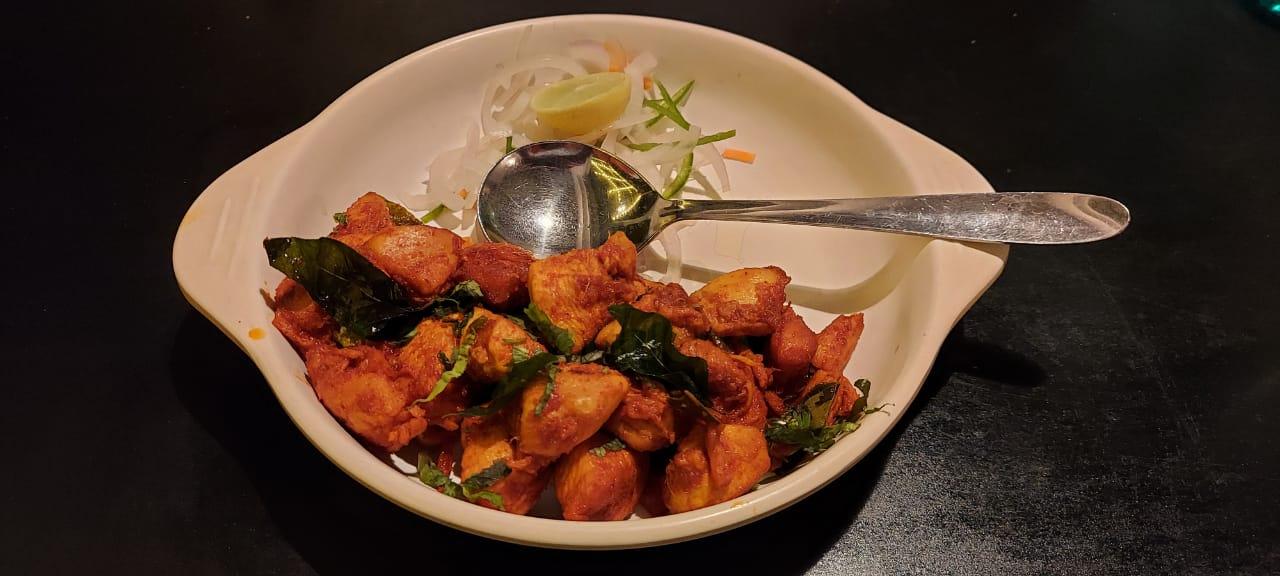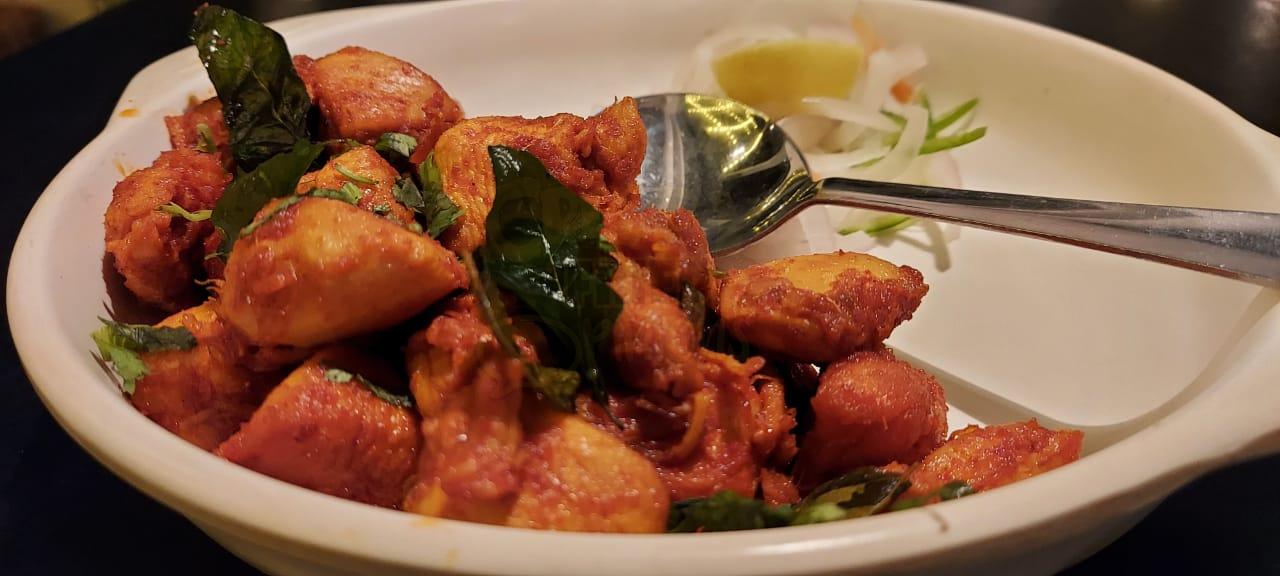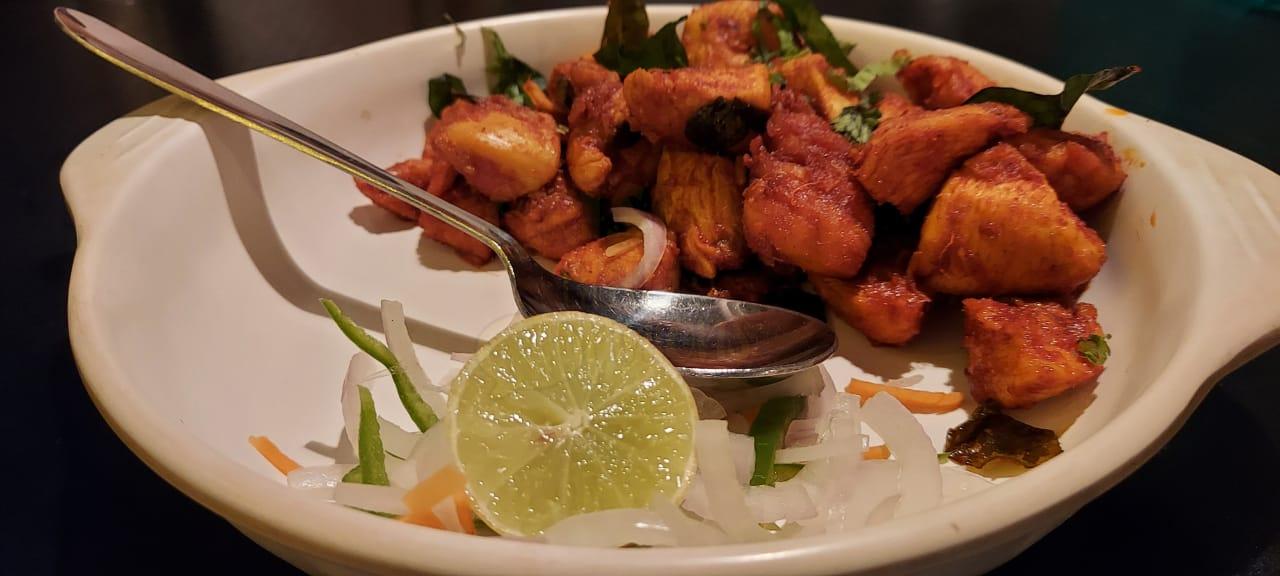 Buffalo Chicken Strips was very tasty, we loved it. Normally I am not a fan of Chicken Wings, like strips better. Easier to eat 🙂 The dip that was served alongside was good too. Liked the pungency of garlic in it. Overall, this was a definite winner.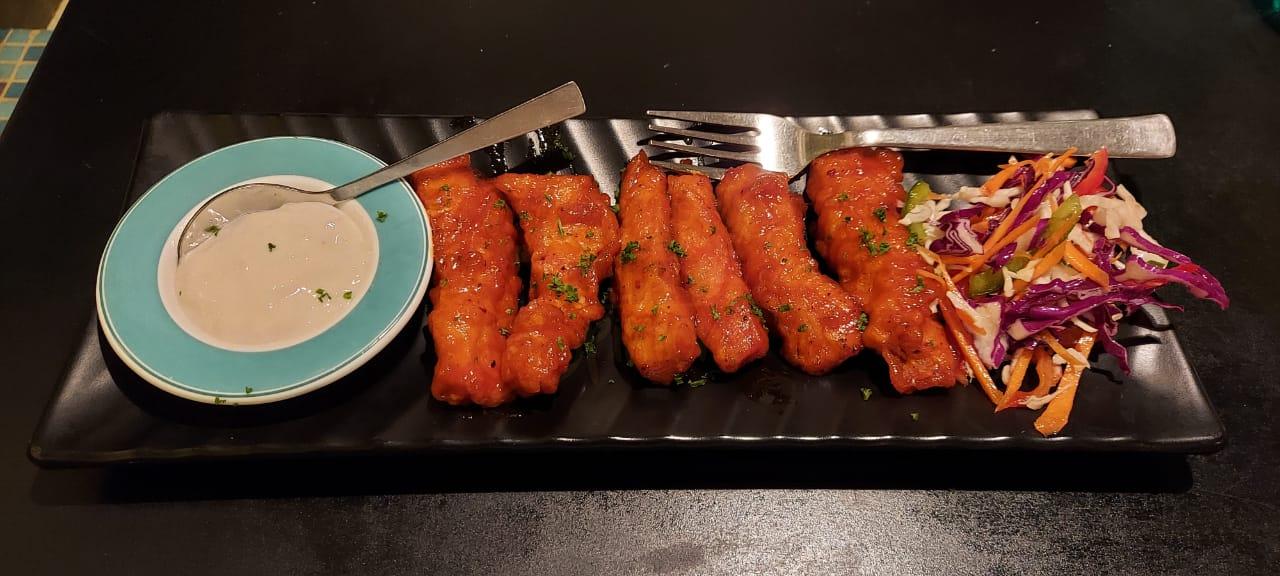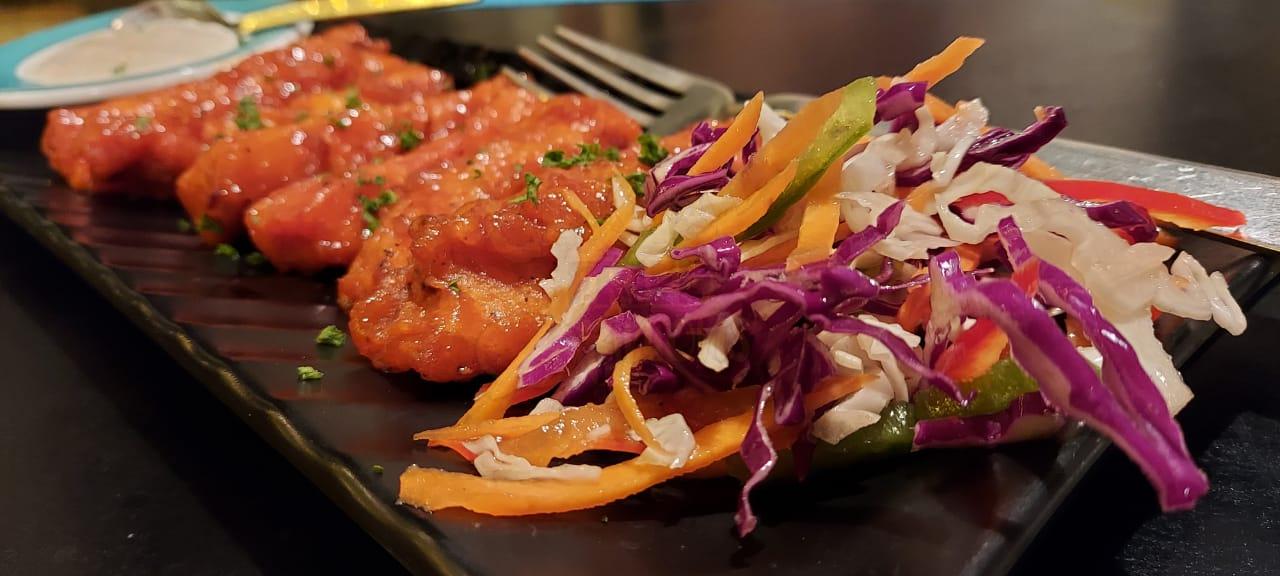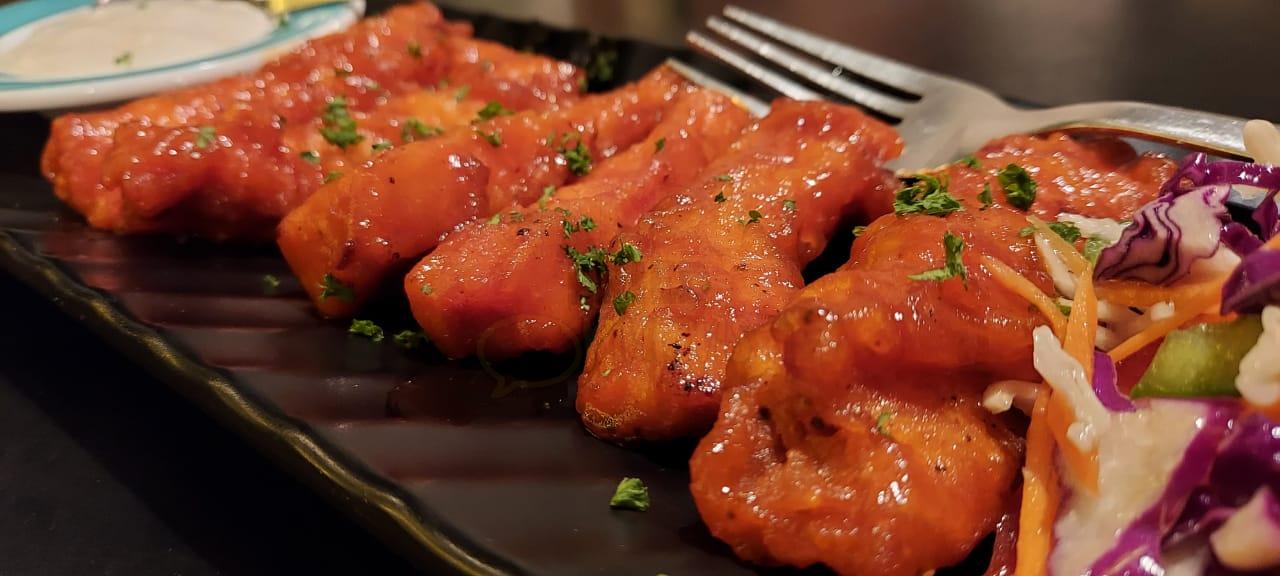 The name Cape Town Paneer was catchy, decided to check that out. It was interesting, crispy fried paneer on a bed of tomato puree-like gravy. The gravy wasn't too much to make the paneer soggy, at the same time added a nice flavor to the paneer. Paneer was very soft and we loved this dish.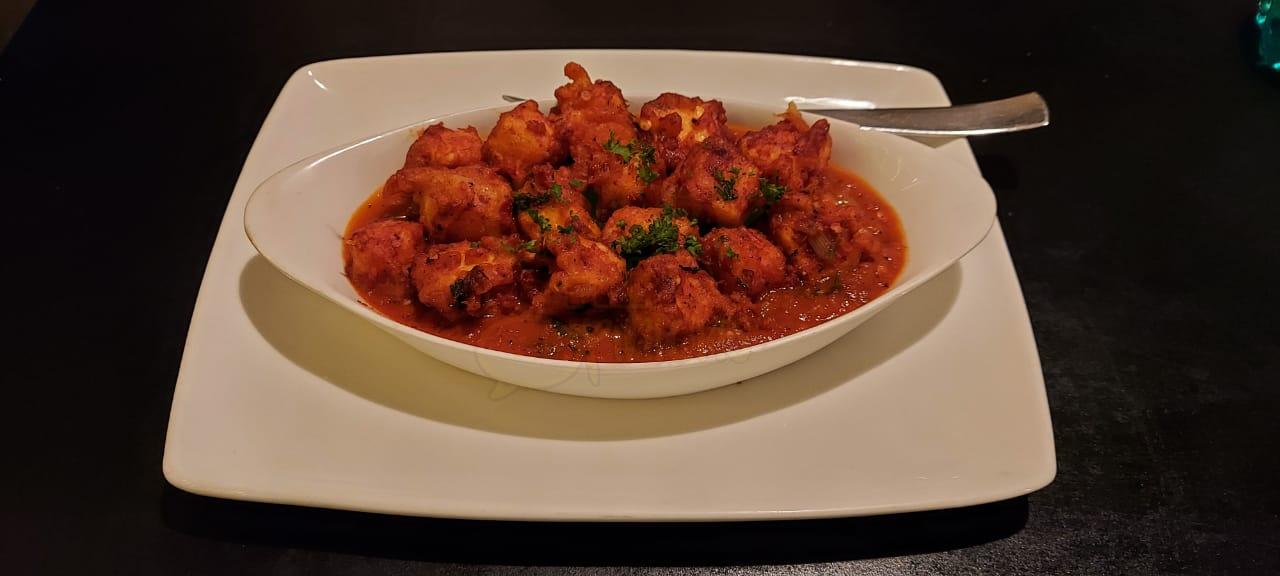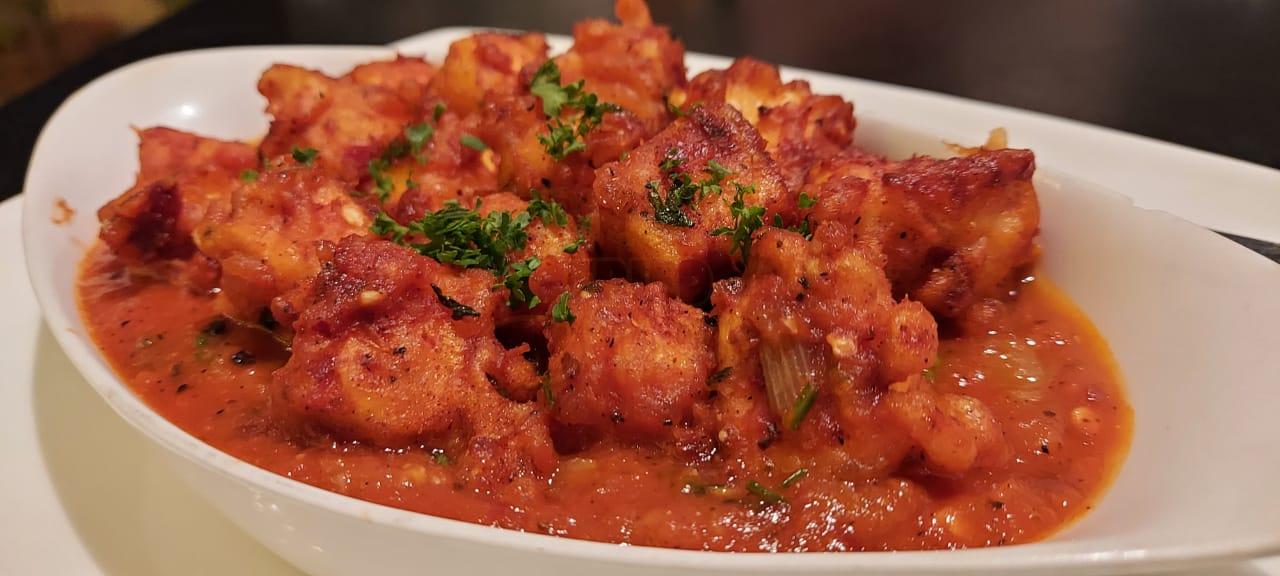 Andhra Chilli Chicken was quite as expected and tasty, the heat from chillies/chilli paste giving the necessary punch to the dish.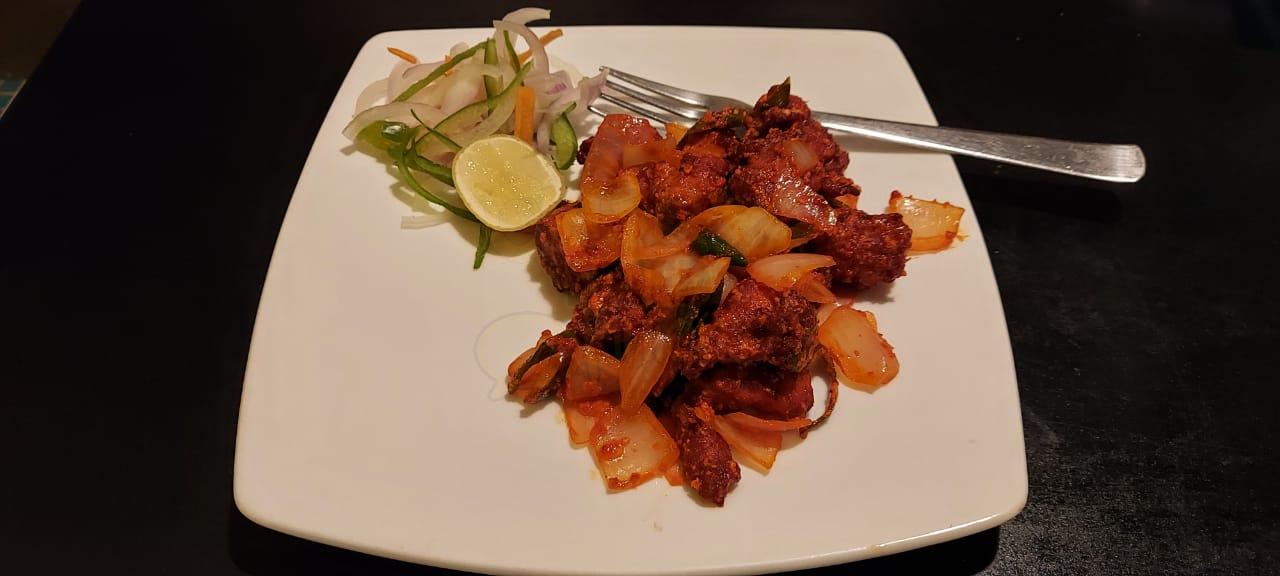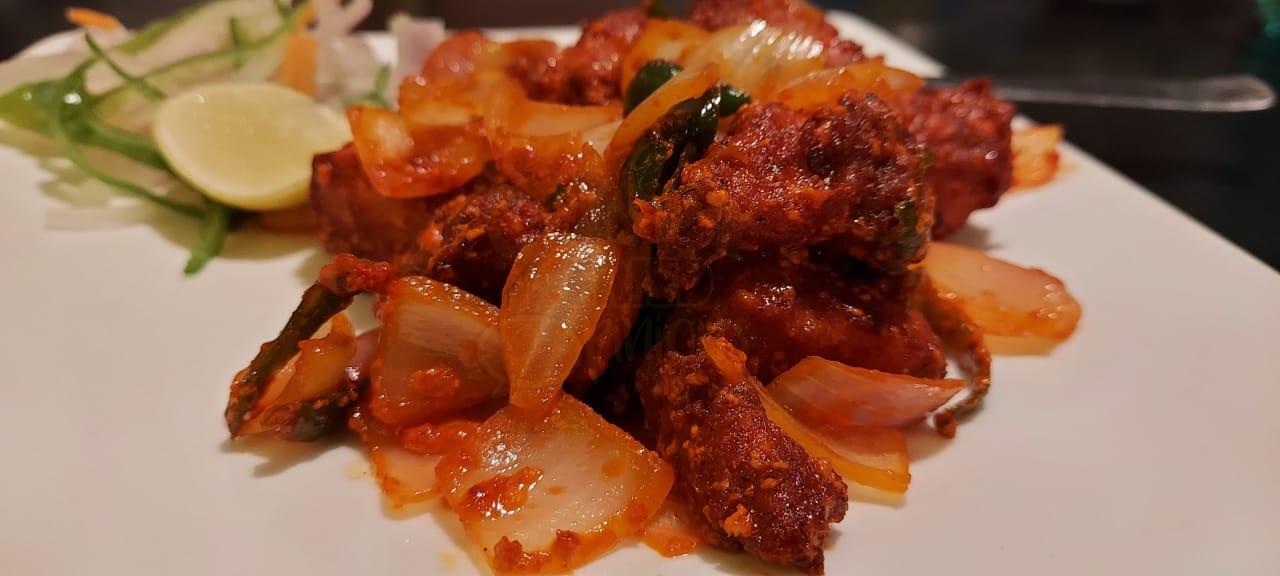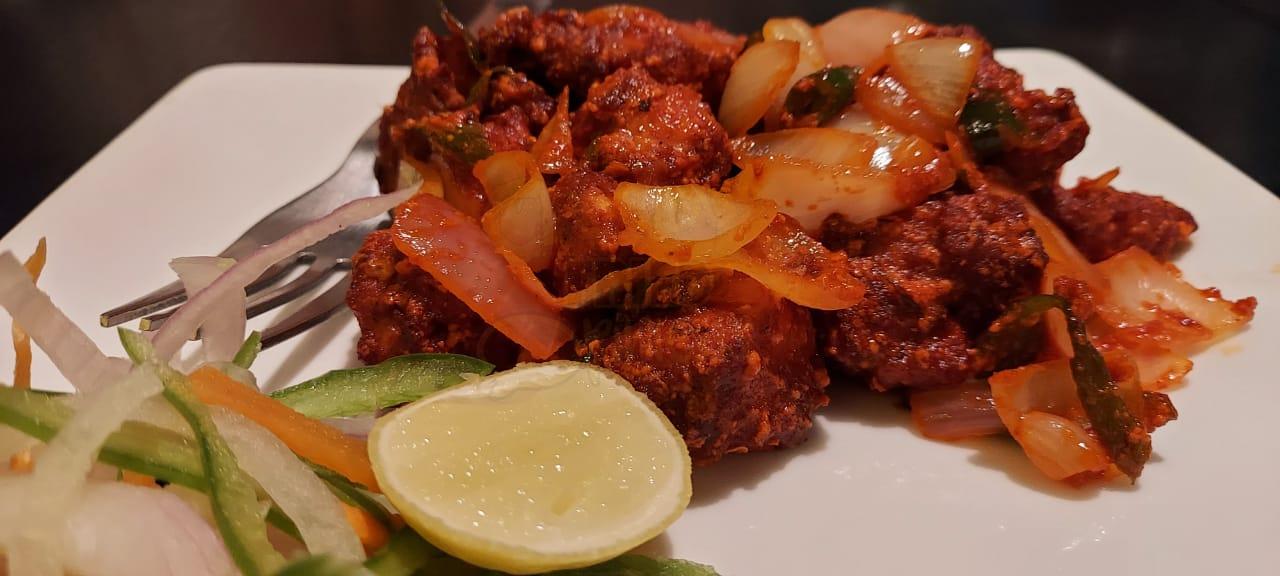 With that we decided to shift to the main course, we were quite eager to try their Non-veg Ramen Bowl, with Chicken. It was visually stunning! Loved the way it was presented, with slices of chicken, boiled egg sliced in half, noodles, and probably nori, the seaweed. Looked like there were some greens too. All of it in a wonderful broth. We loved it. It was certainly easier to have than the one I had in Aki Bay. That miso soup was more like an acquired taste and this was was much more comfortable to have. This bowl would be a good enough portion for one person for a meal. We shared it among ourselves.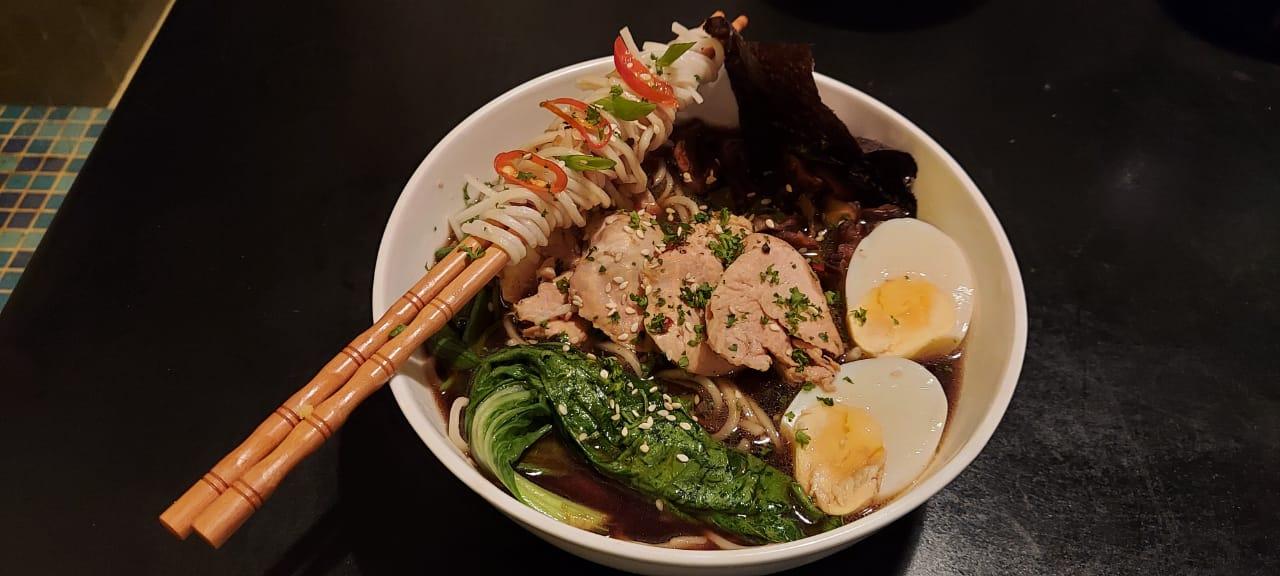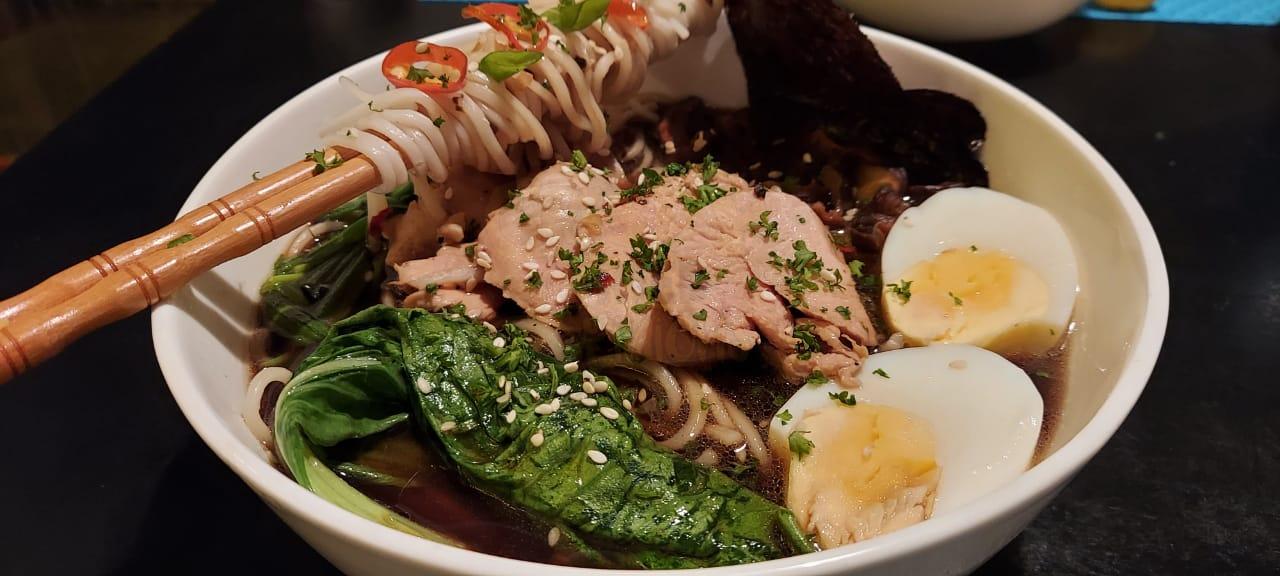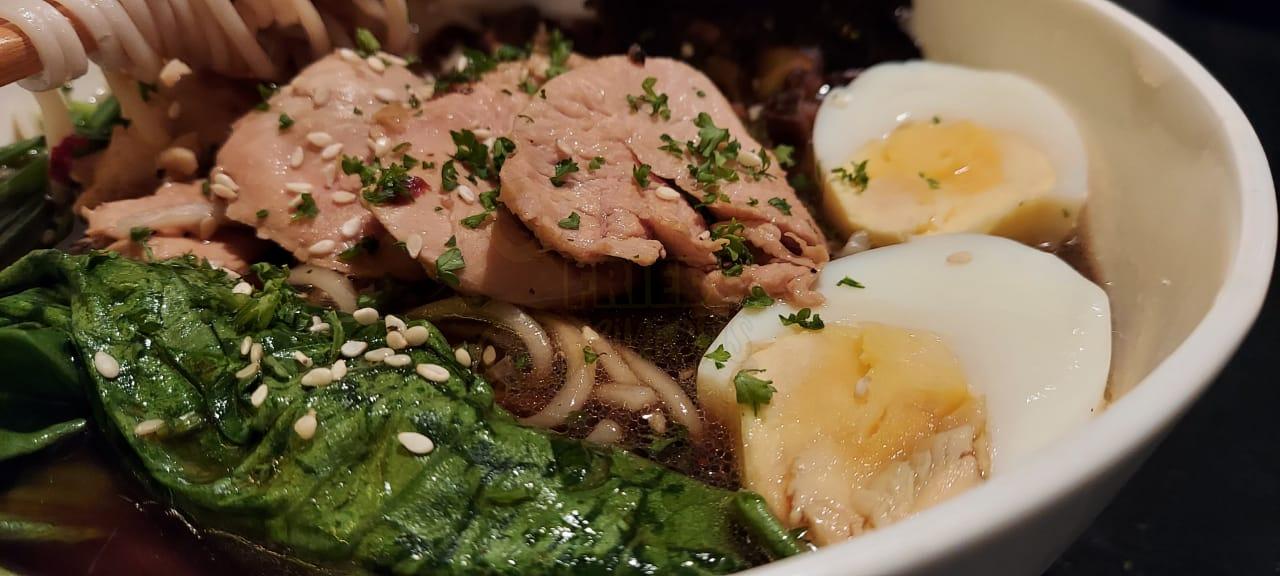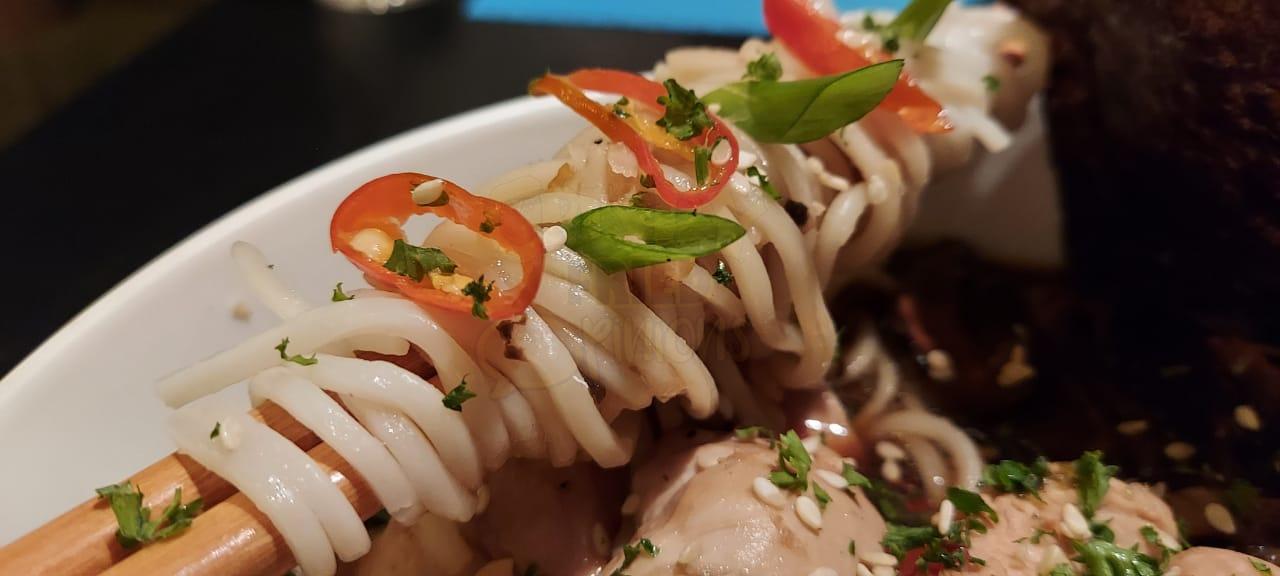 Now to the dish I was finally waiting for – Smoked Chicken Rice! 🙂 This is one of my favorites here. The smoky flavor is very unique and I'm a big fan. It was exactly how I remembered it from my previous visits.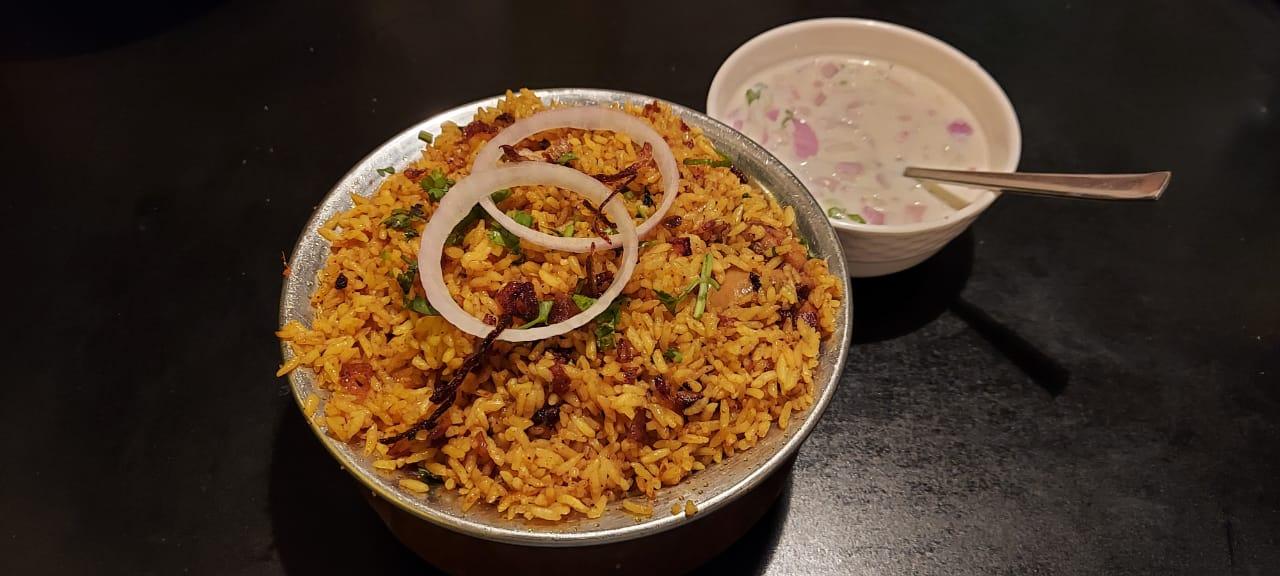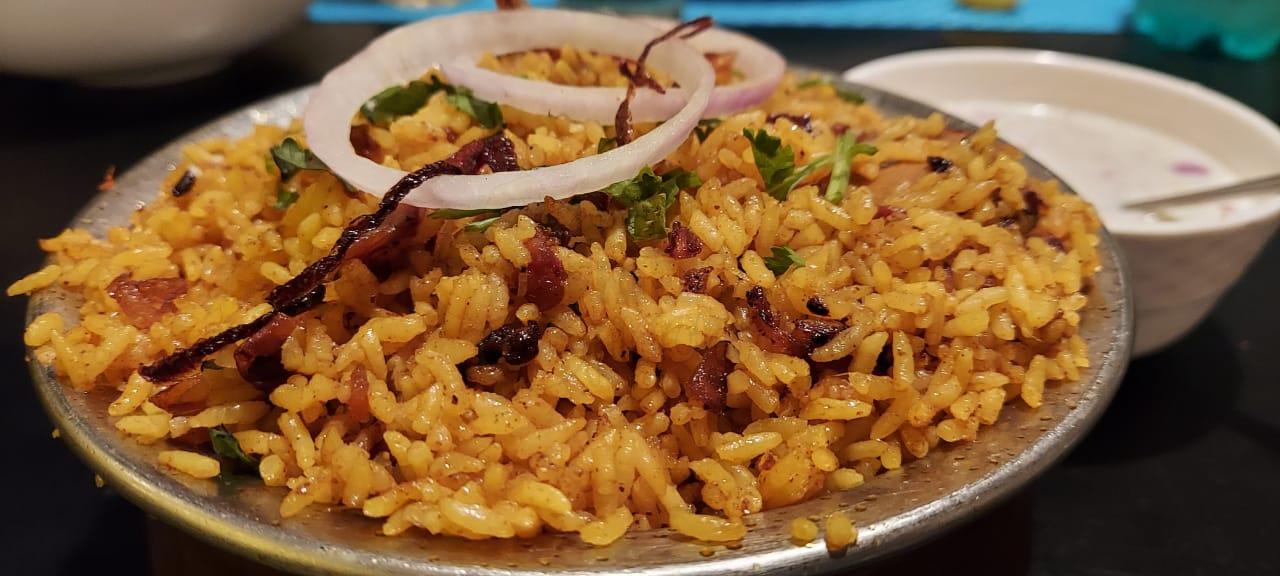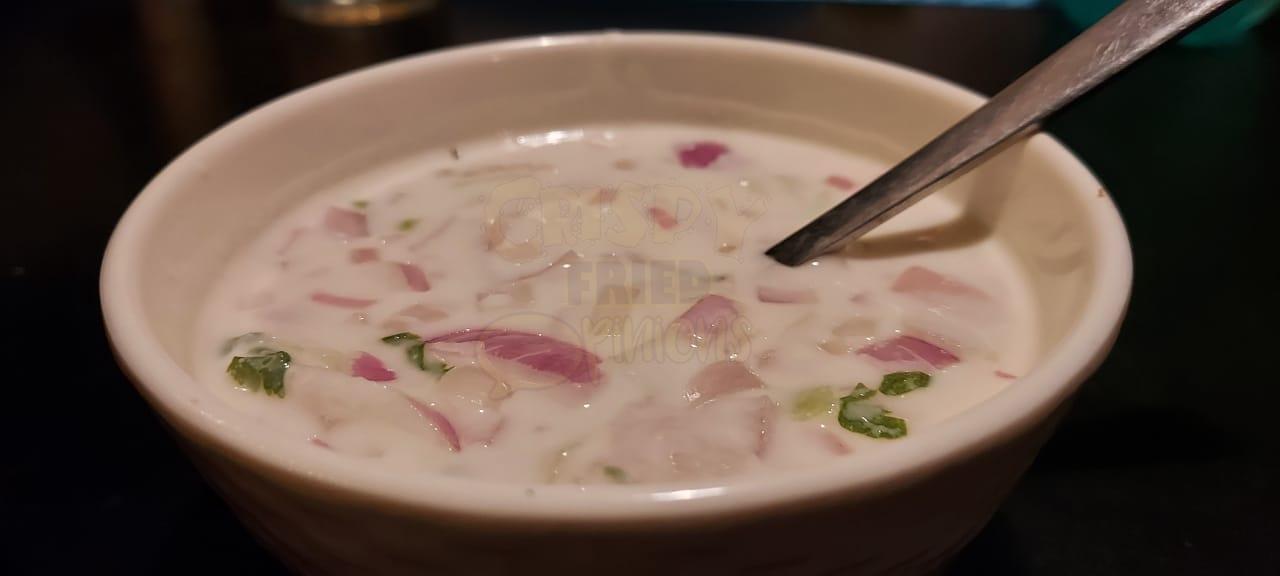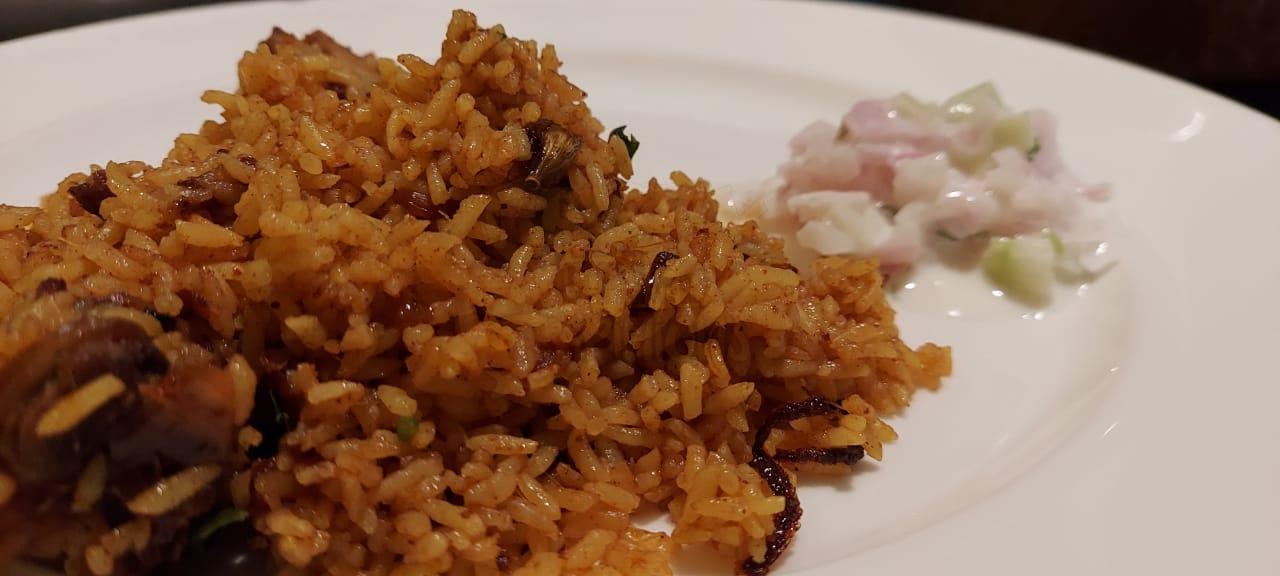 We were too stuffed by now and couldn't eat a morsel more, so had to skip my favorite dessert – Elaneer Souffle. I have never missed ordering this on my previous visits, sadly had to give it a miss! We paid 2.3K in all, and a wonderful dining experience. Thiru, the manager took good care of us and the service was very warm and courteous throughout.
I'll definitely come back at the next possible opportunity, and for the missed elaneer souffle too 🙂