A nice shack just by the beach located in the premises of Intercontinental Chennai Mahabalipuram Resort. I booked a staycation with family for a night and checked this place out for an evening drink and dinner.
The package included all three meals and dinner was a set menu, to be served in the beach shack. Lunch and Breakfast was at the other restaurant The Melting Pot: Market Cafe. Tao of Peng was closed during this time.
Decided to take a stroll by the beach early in the evening, and a few people were already enjoying their coffee / drink.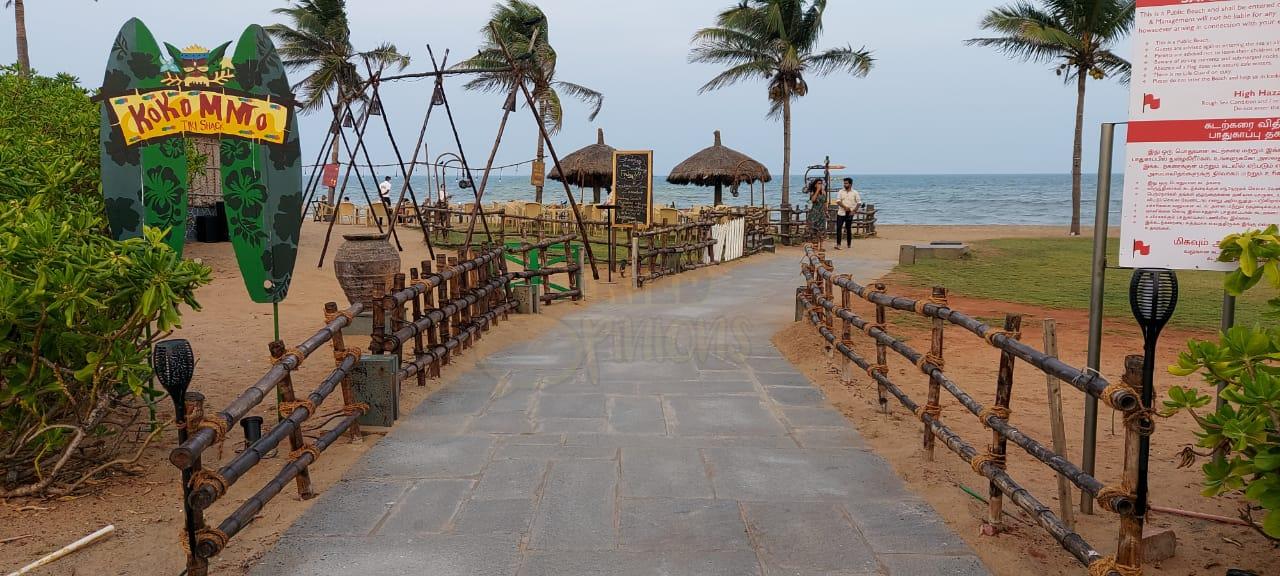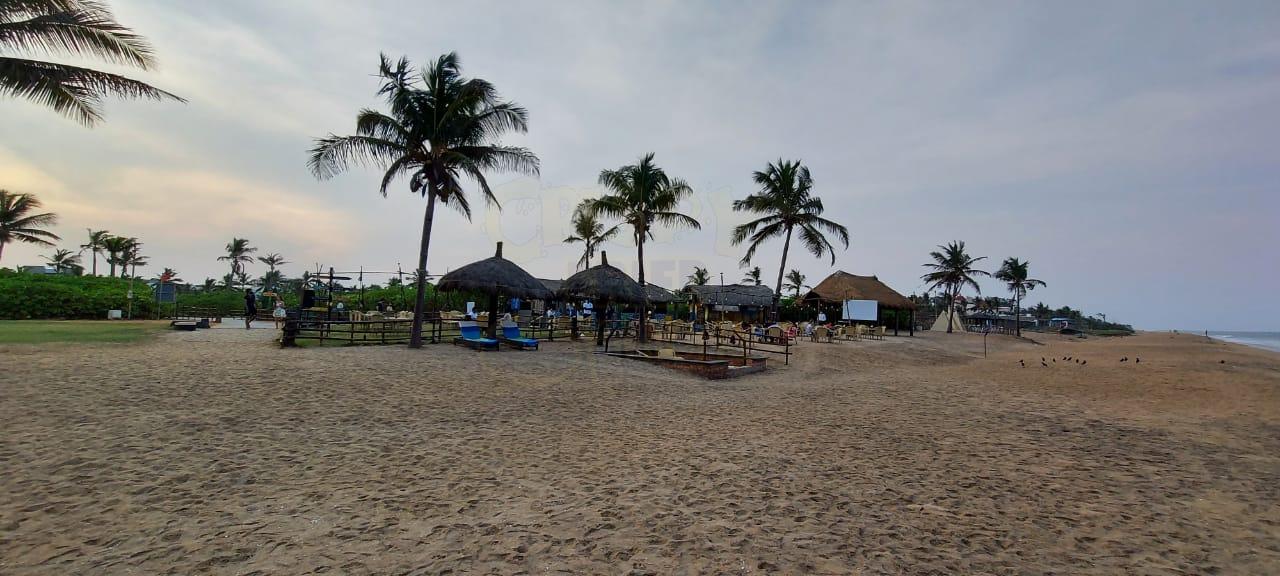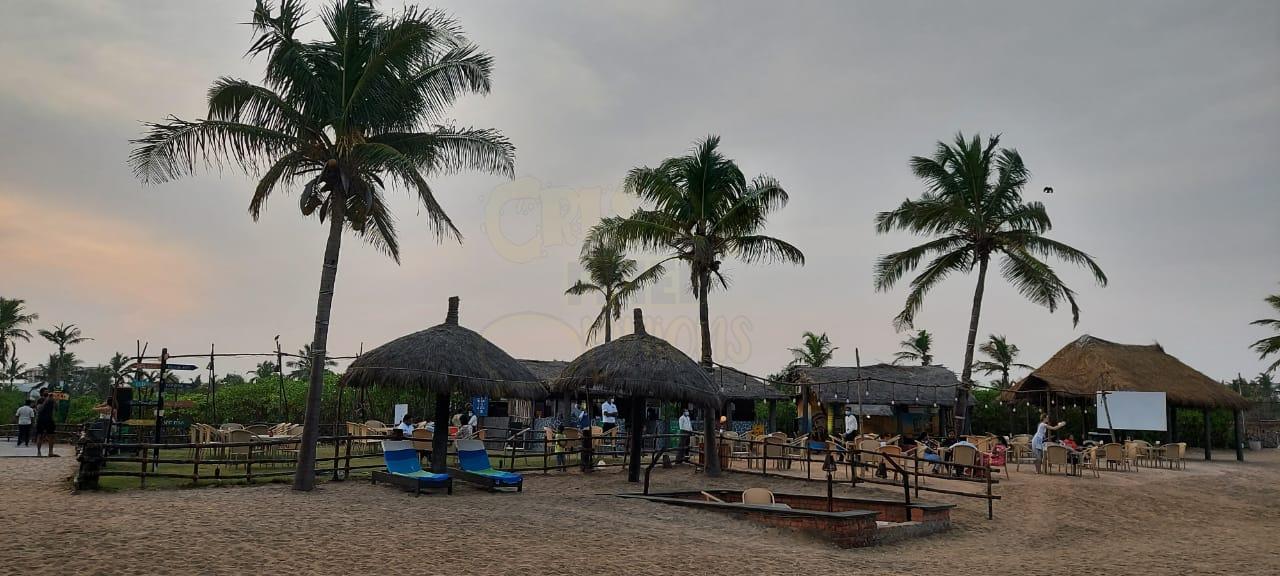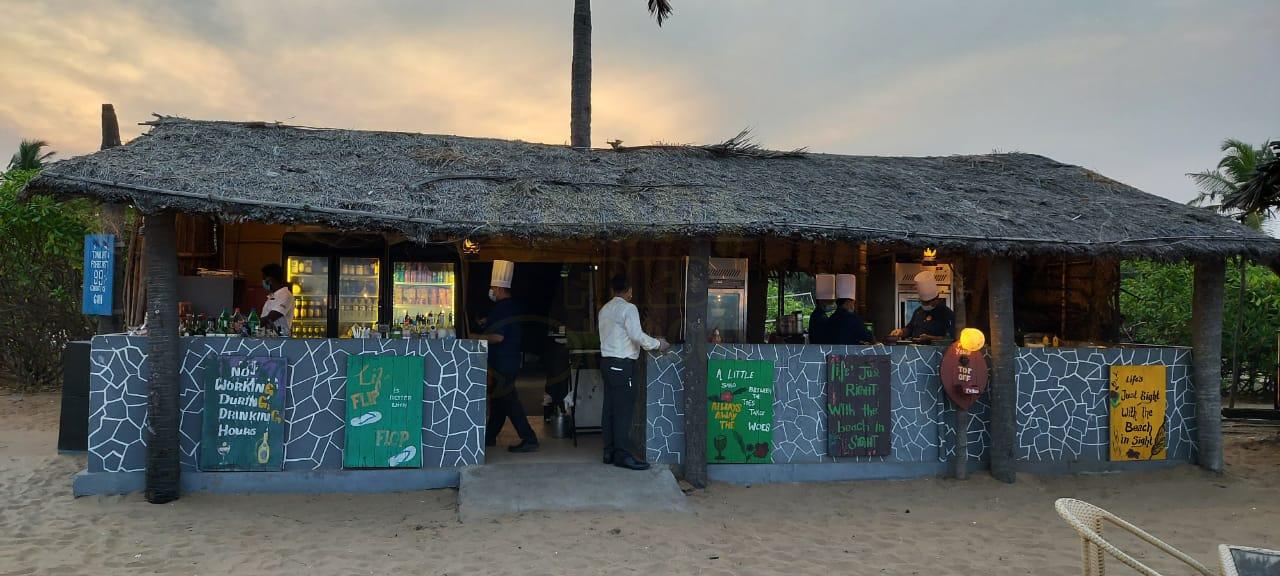 As the sun set slowly, the place got even more beautiful with the lights switched on. We settled down just for a beer and couple of mocktails. Ordered a Kingfisher Lager, a Virgin Mojito and another one called Lirst Aid.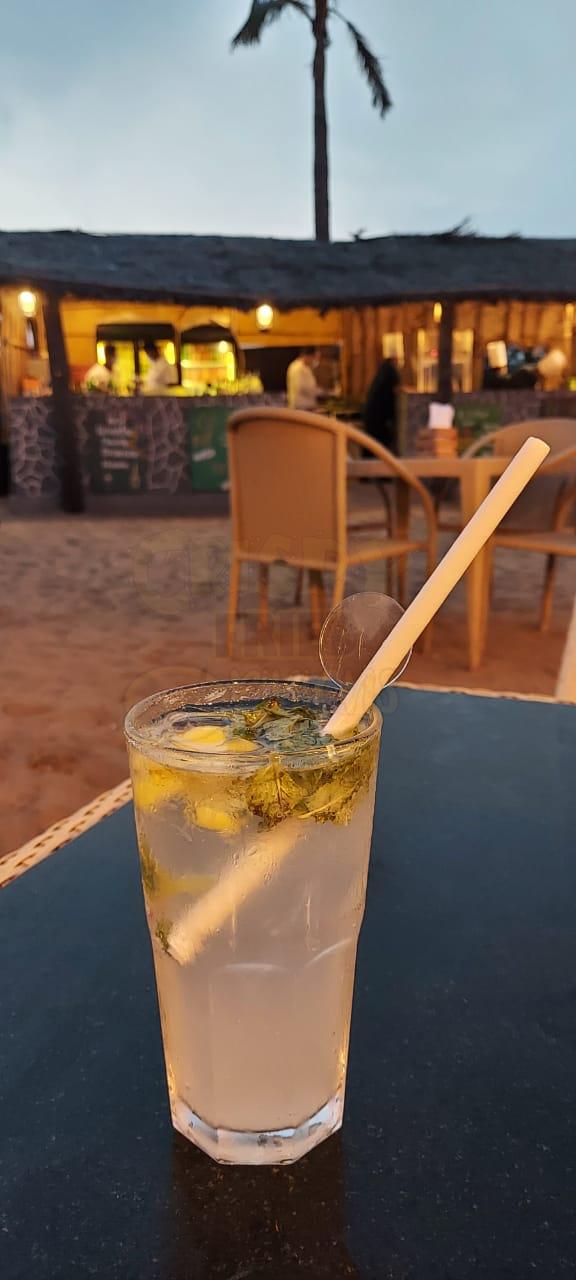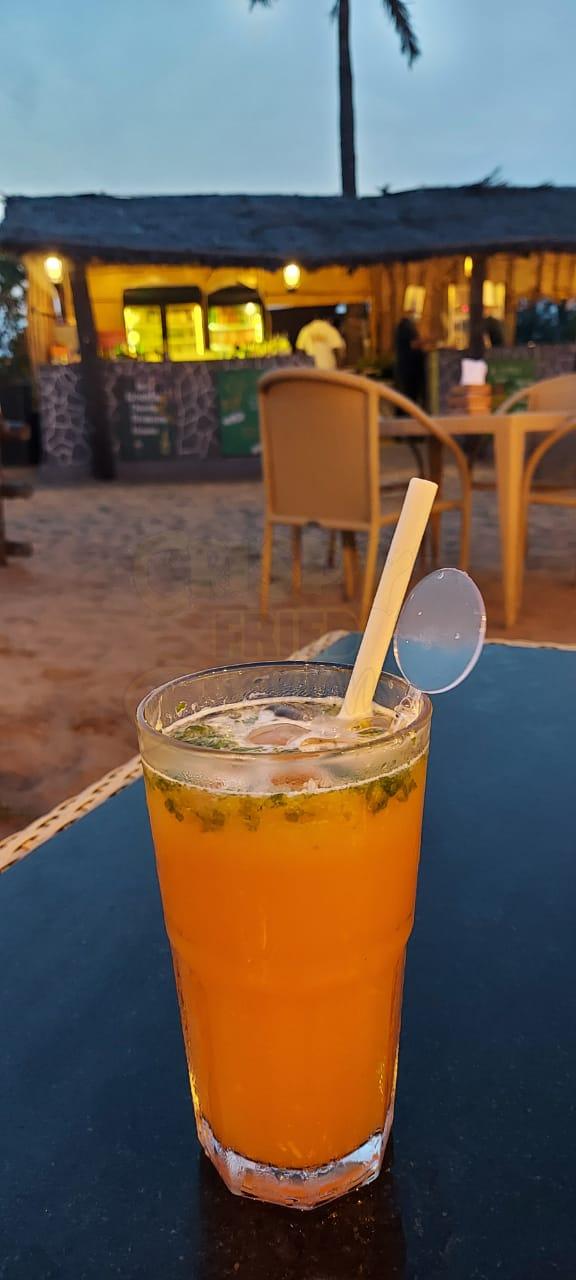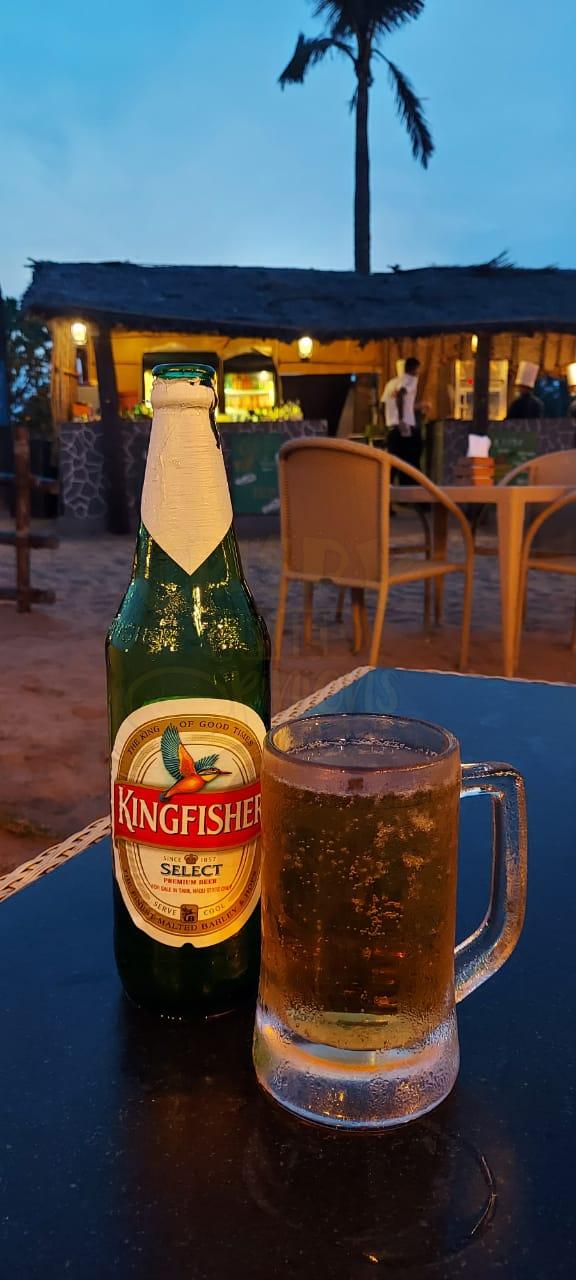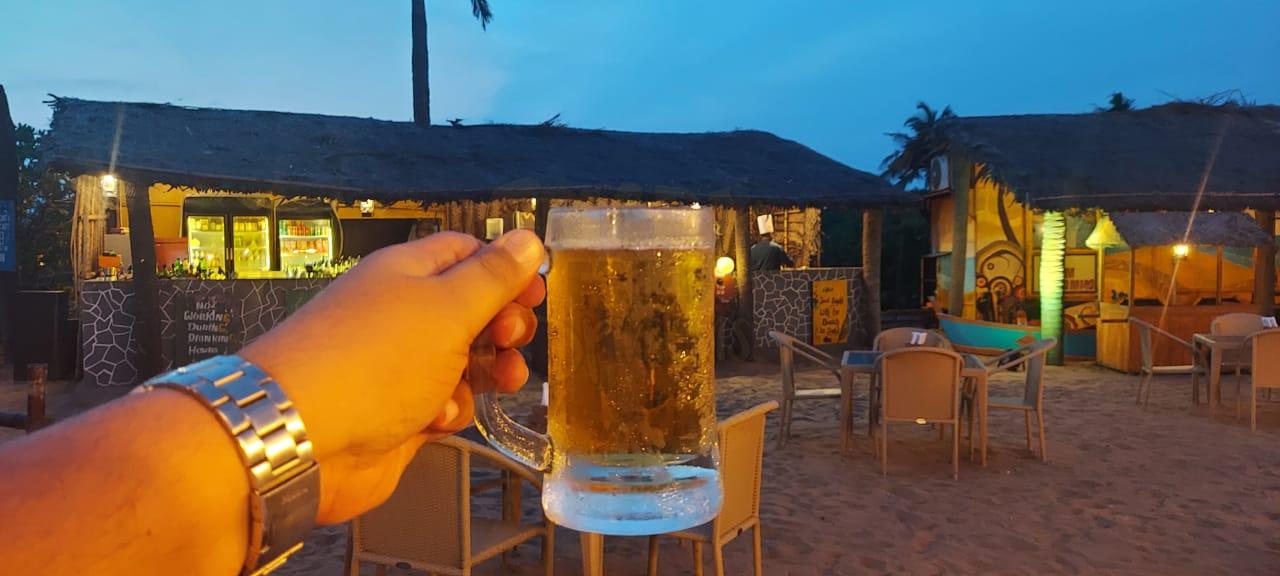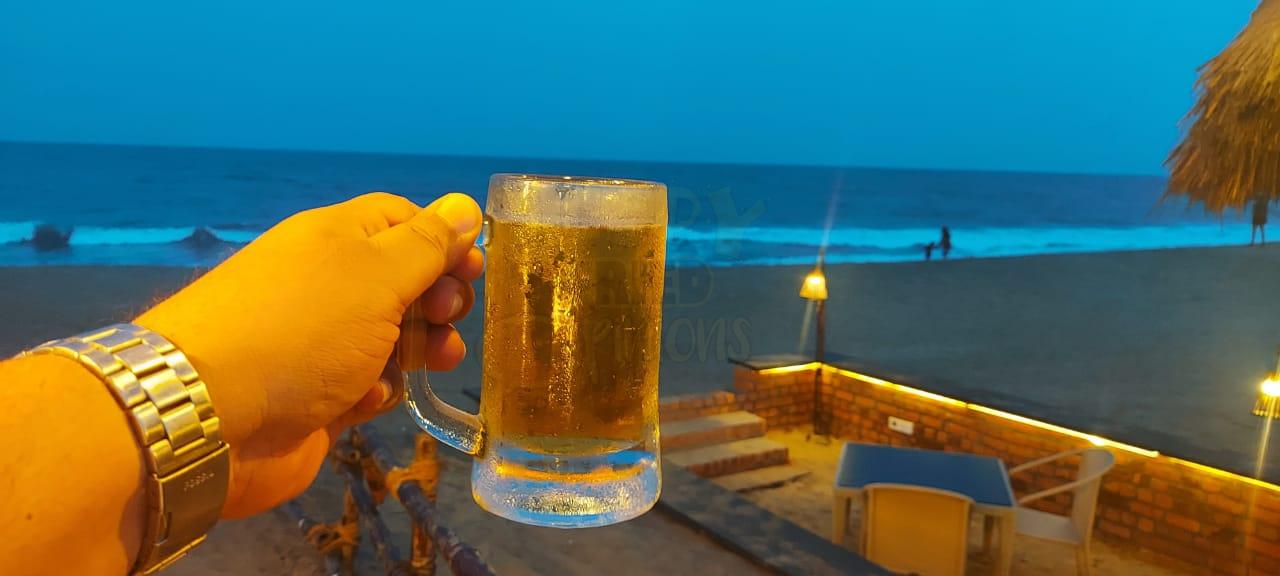 Spent some time sipping on the beer and since it was too early for dinner, we decided to go back and come at around 08:00PM for dinner.
The place looked wonderful after it got dark. Clicked a few pics and settled down for dinner.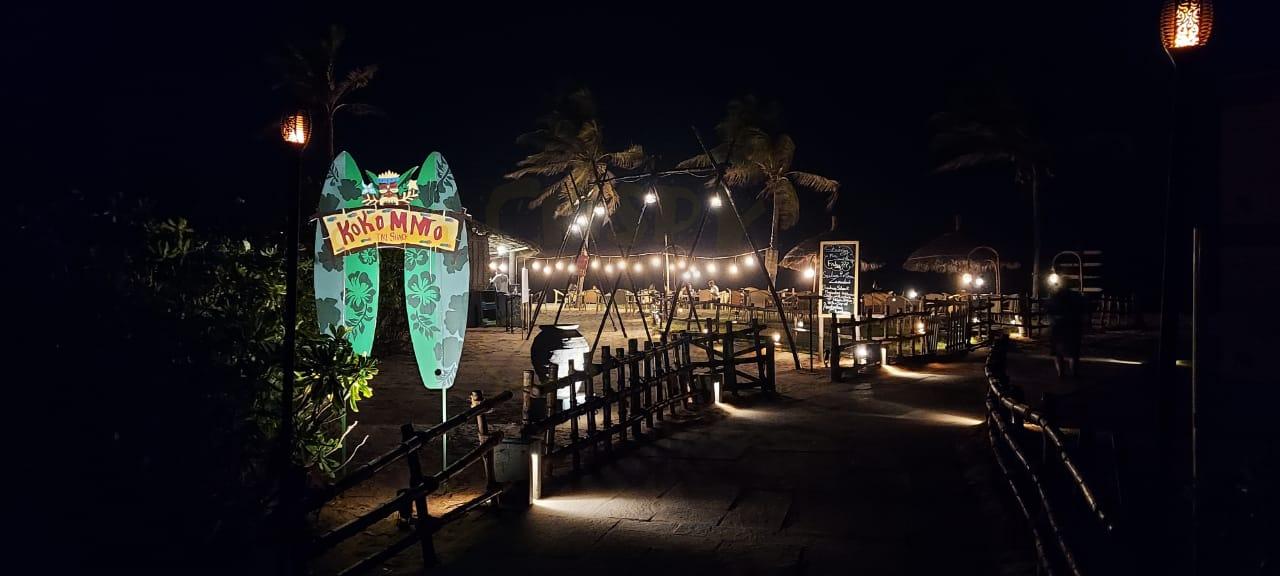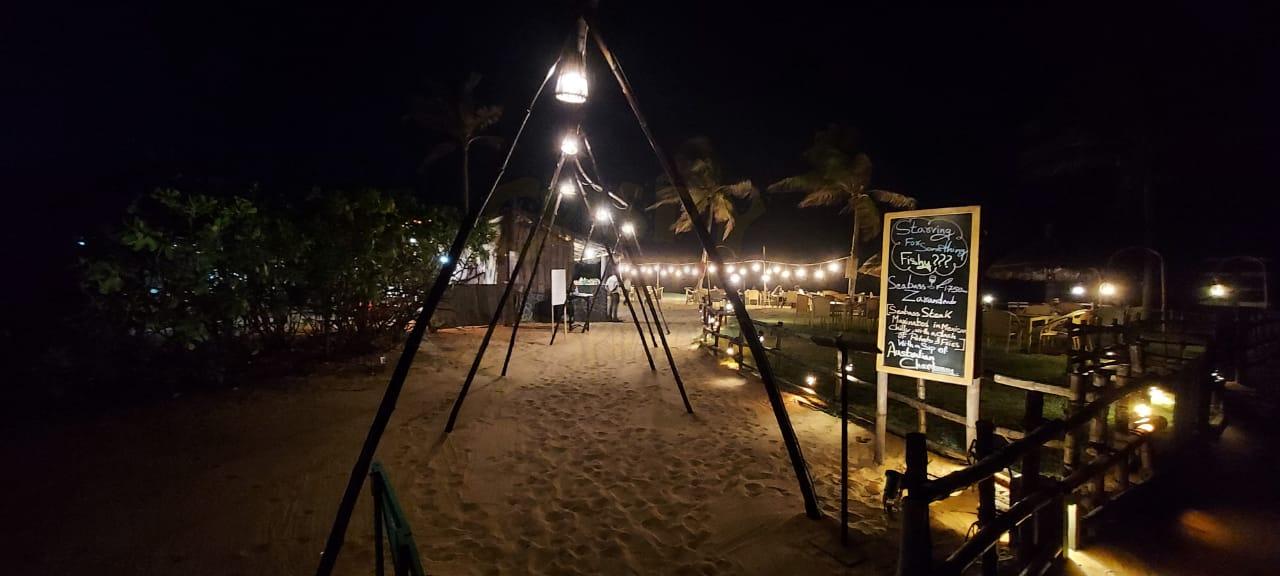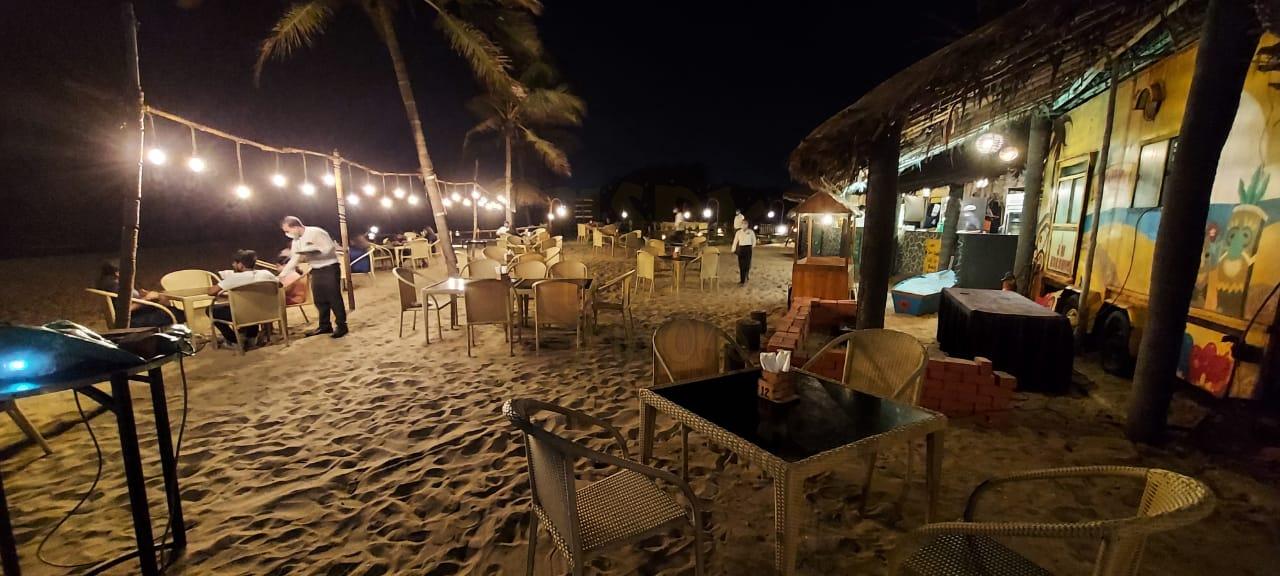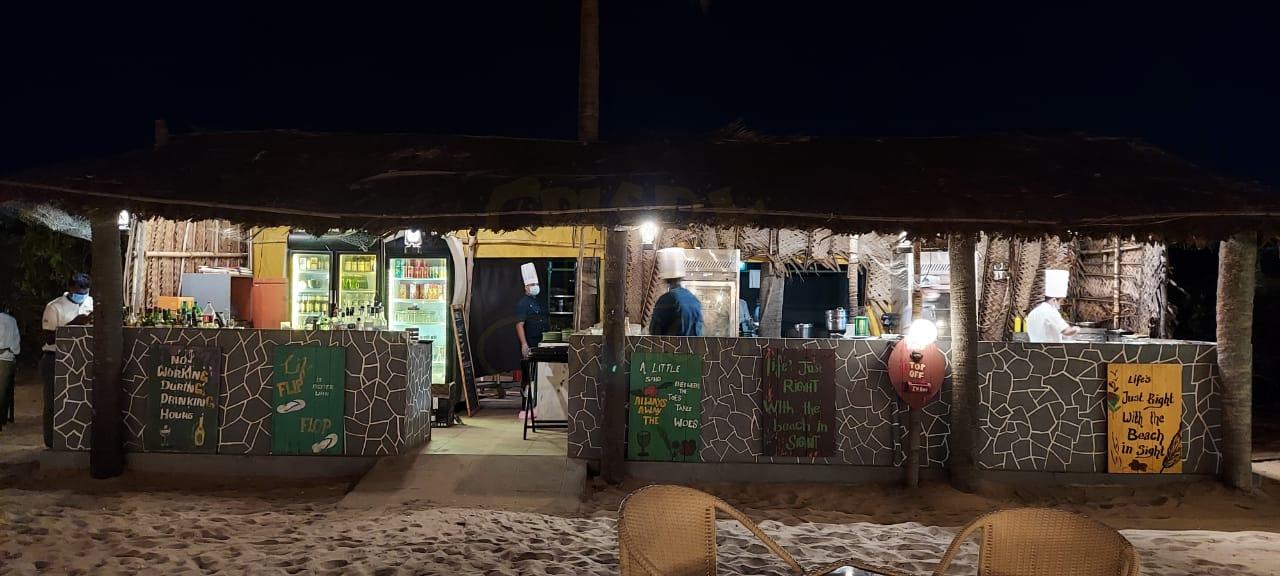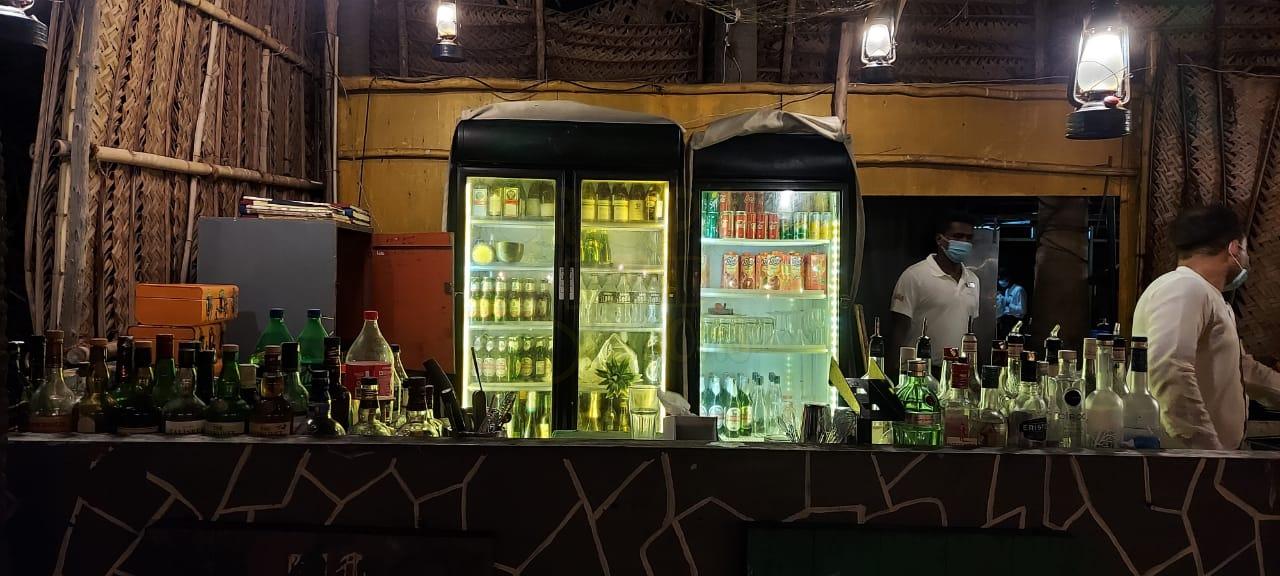 The dinner was a set menu – Each one could order a starter, main course and a dessert. Since we were four people, we could sample quite a few dishes from the menu.
We opted for Baby corn, Chicken Wings, Chicken Tikka and Paneer Tikka. All starters were very tasty. Chicken Tikka was superb, absolutely soft and tender meat with wonderful flavor. Paneer was super soft and tasty too. Loved a beer with the starters.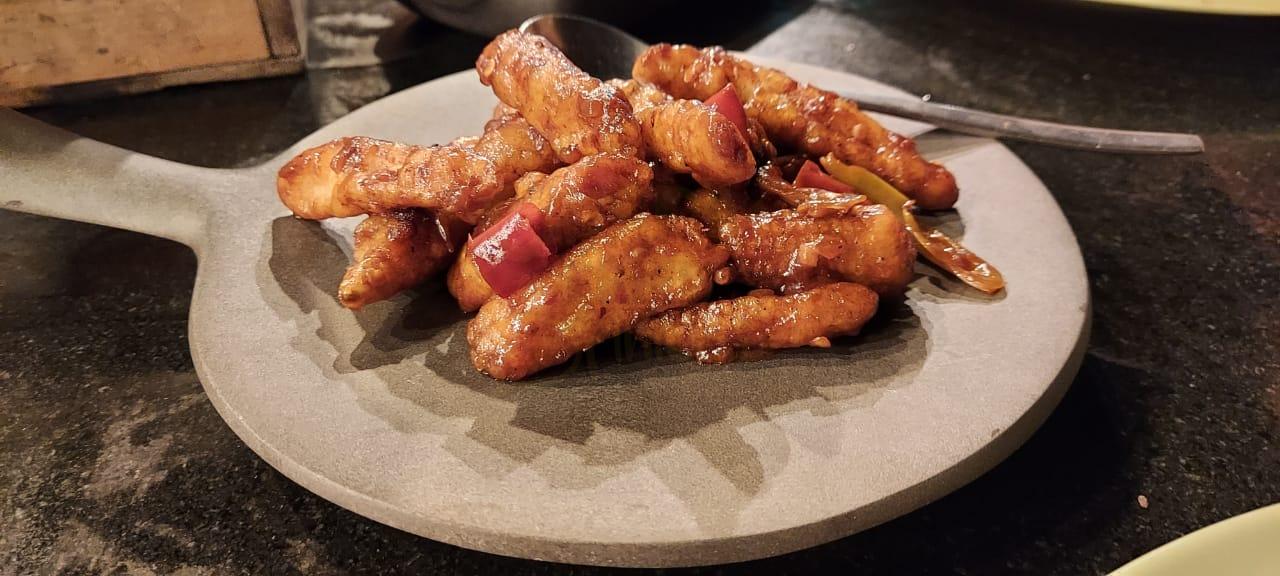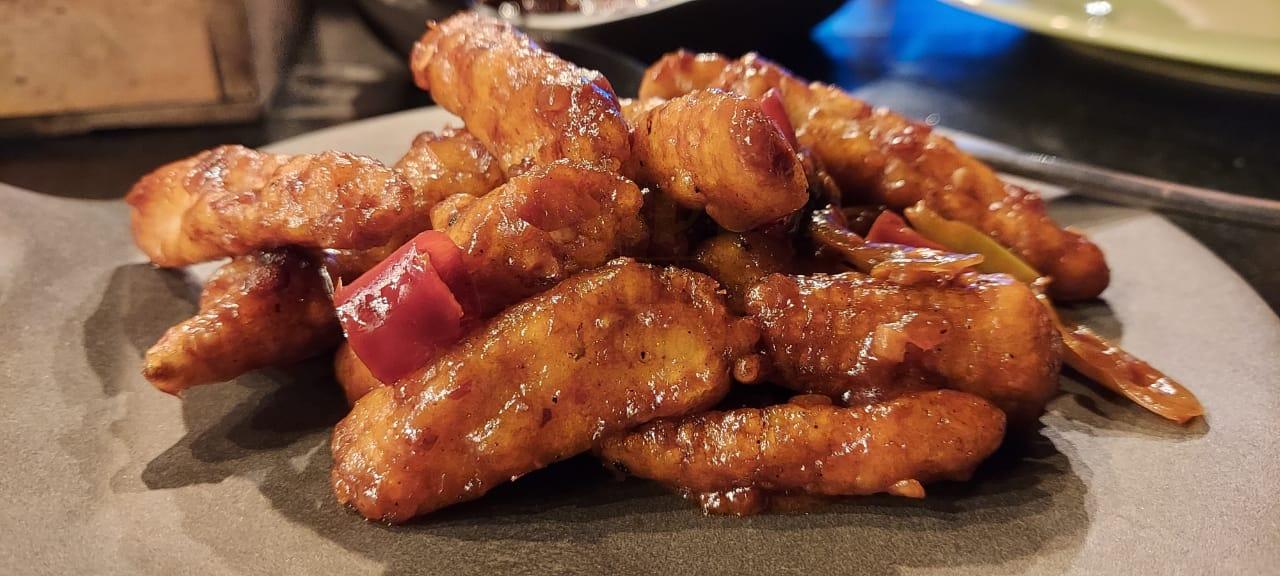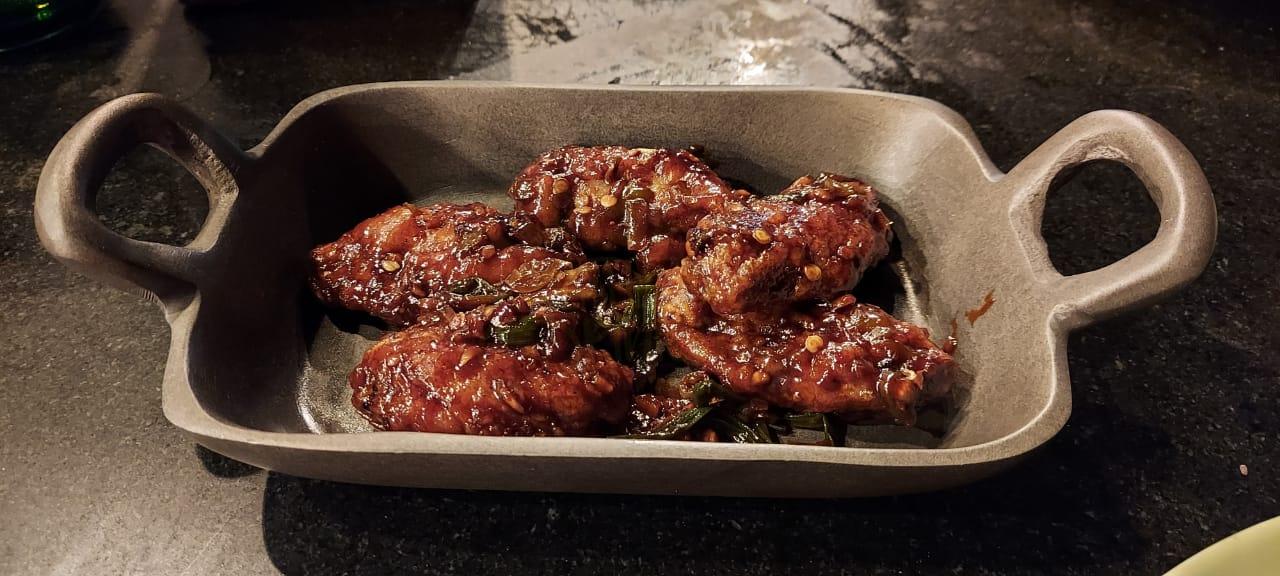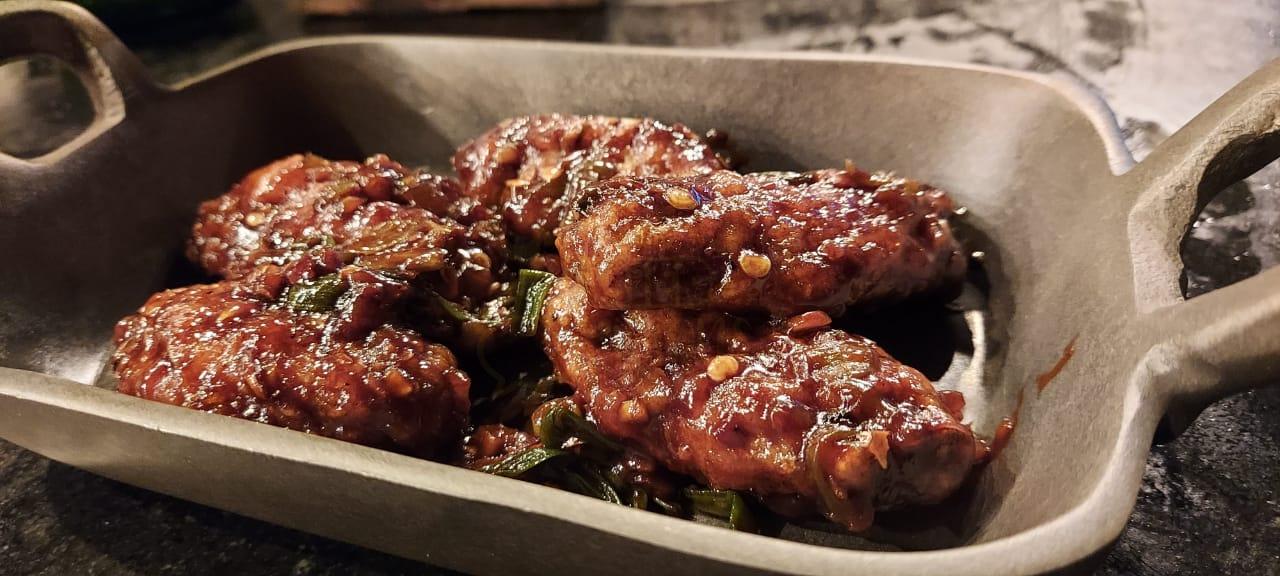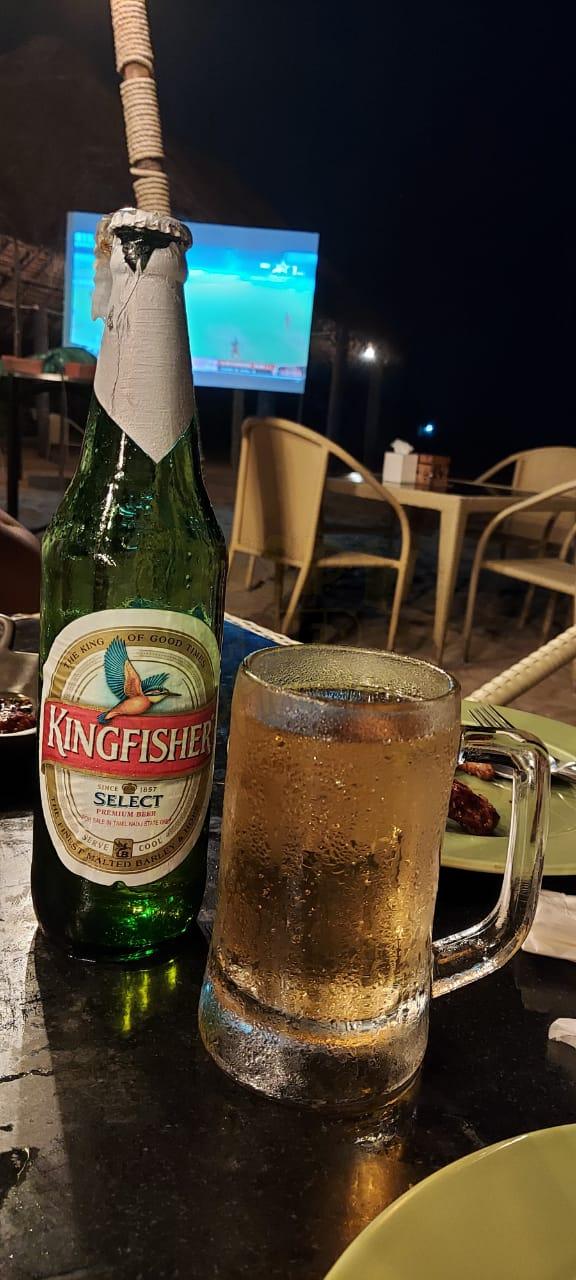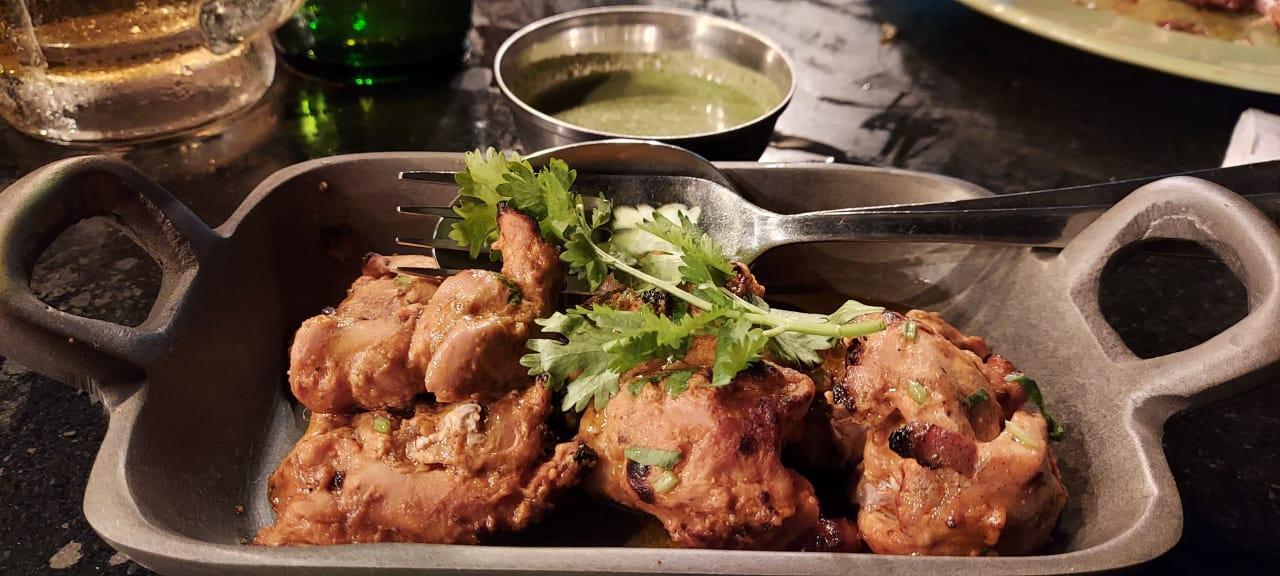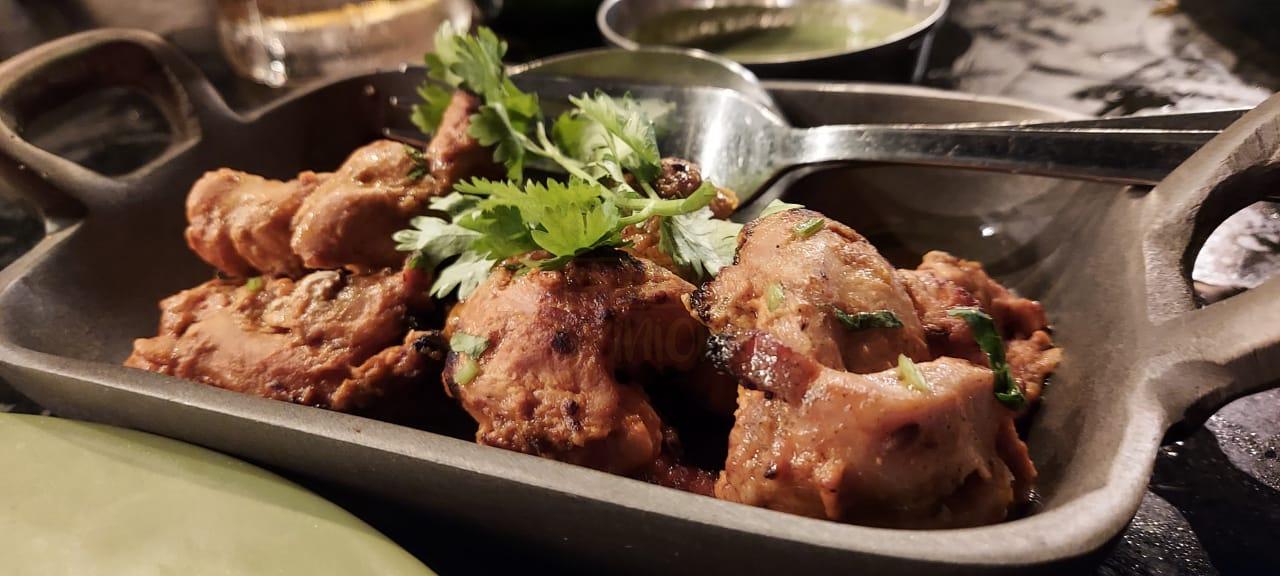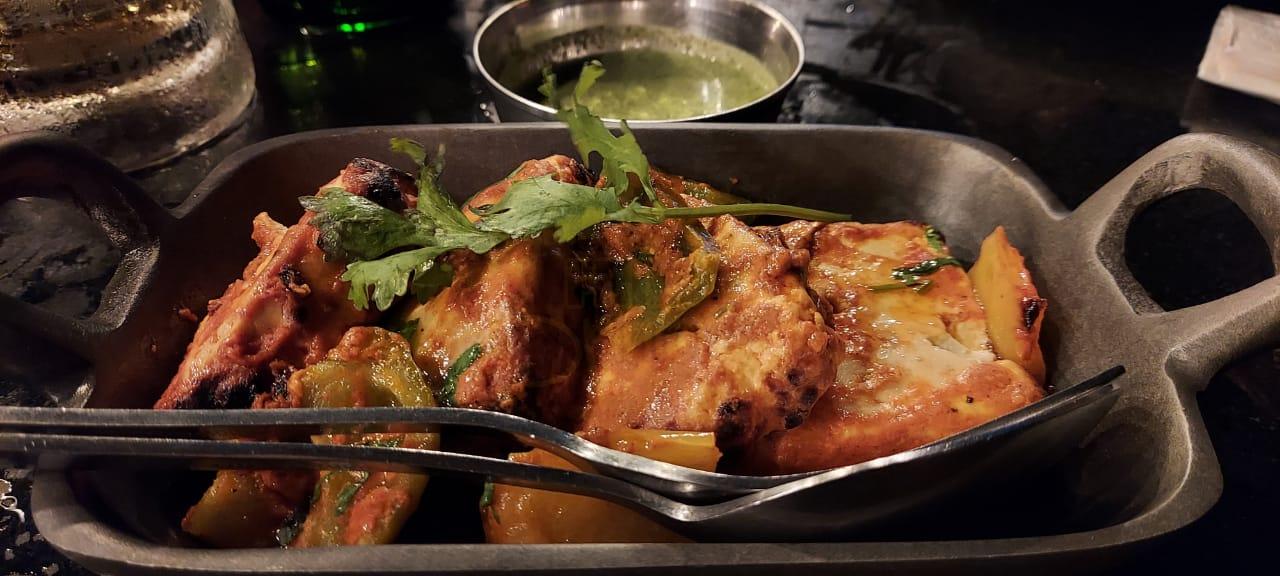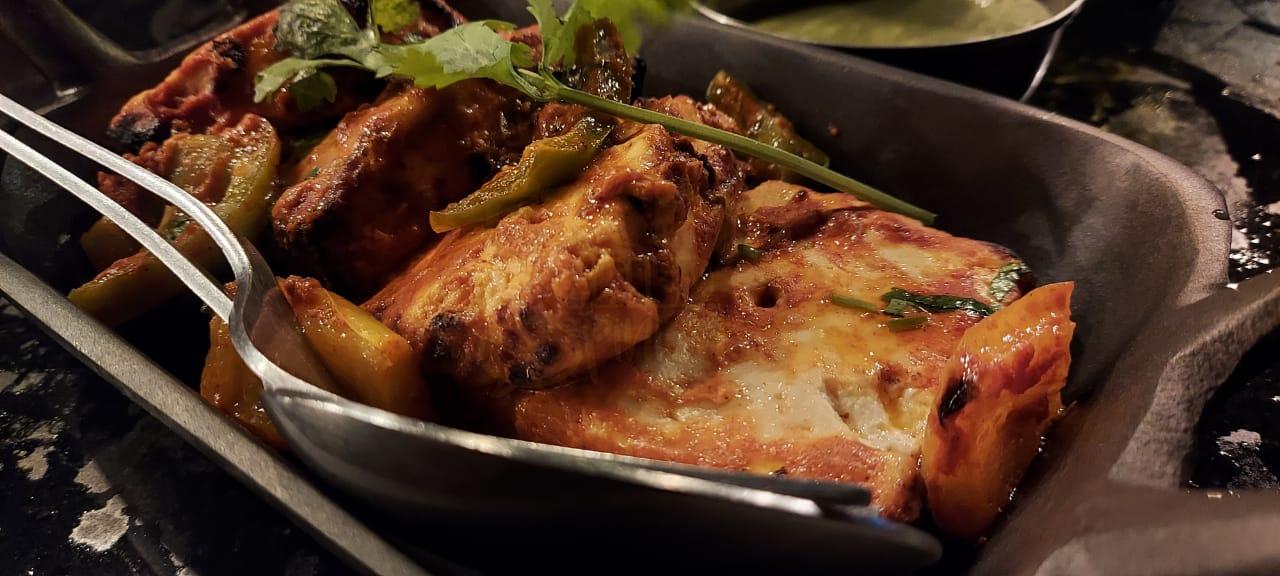 For main course, we ordered a portion of coconut rice, Chicken Xacuti, Homestyle Chicken Curry and Hari Mirch Paneer Khorma and Malabar Parathas. Firstly, Coconut rice and Chicken Xacuti was a match made in heaven. Loved it, totally! The green chilli flavor and punch in Paneer Khorma was brilliant. Homestyle chicken curry was pretty decent too. Malabar parathas were obviously reheated because it was slightly brittle, but definitely not very old. It tasted pretty good with the gravies. The taste of slightly sweet coconut rice with Chicken Xacuti still lingering on.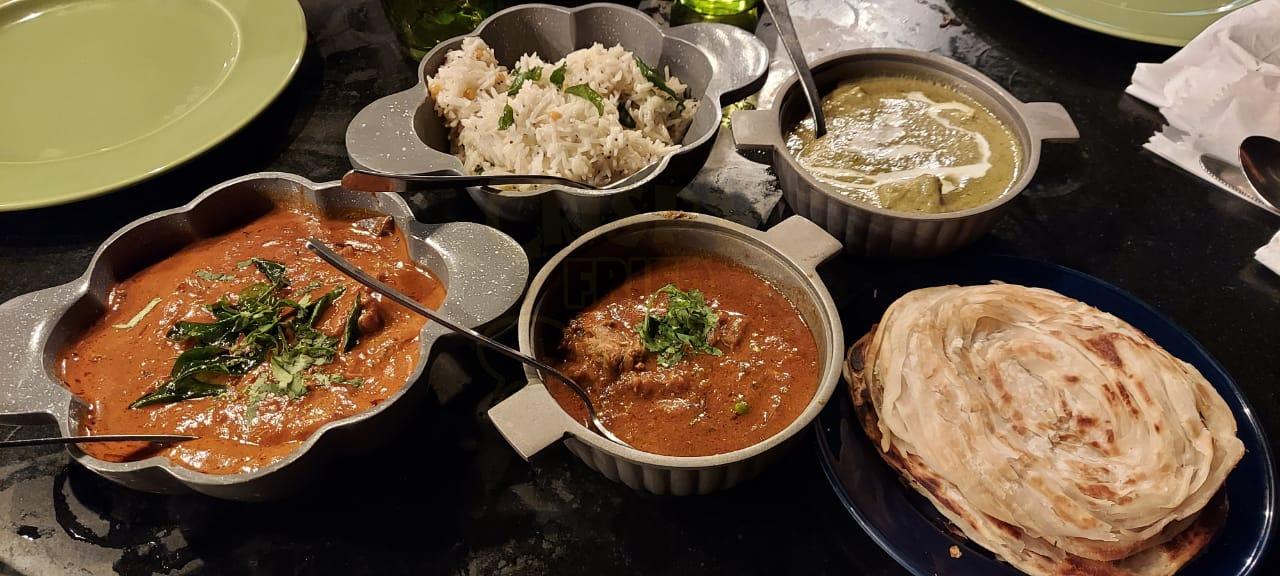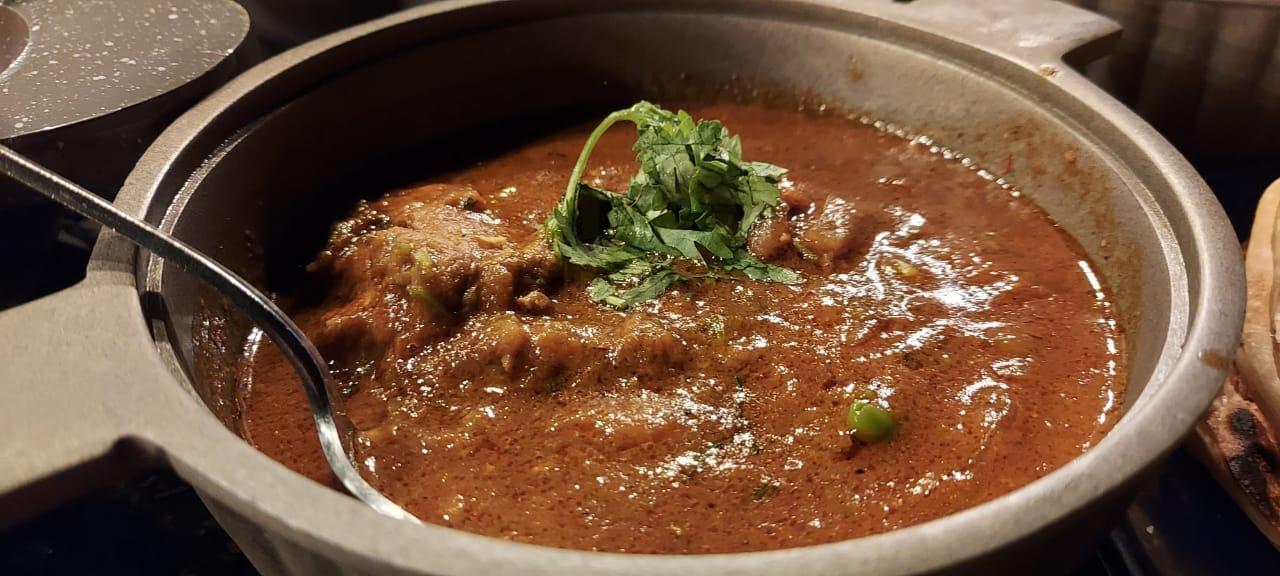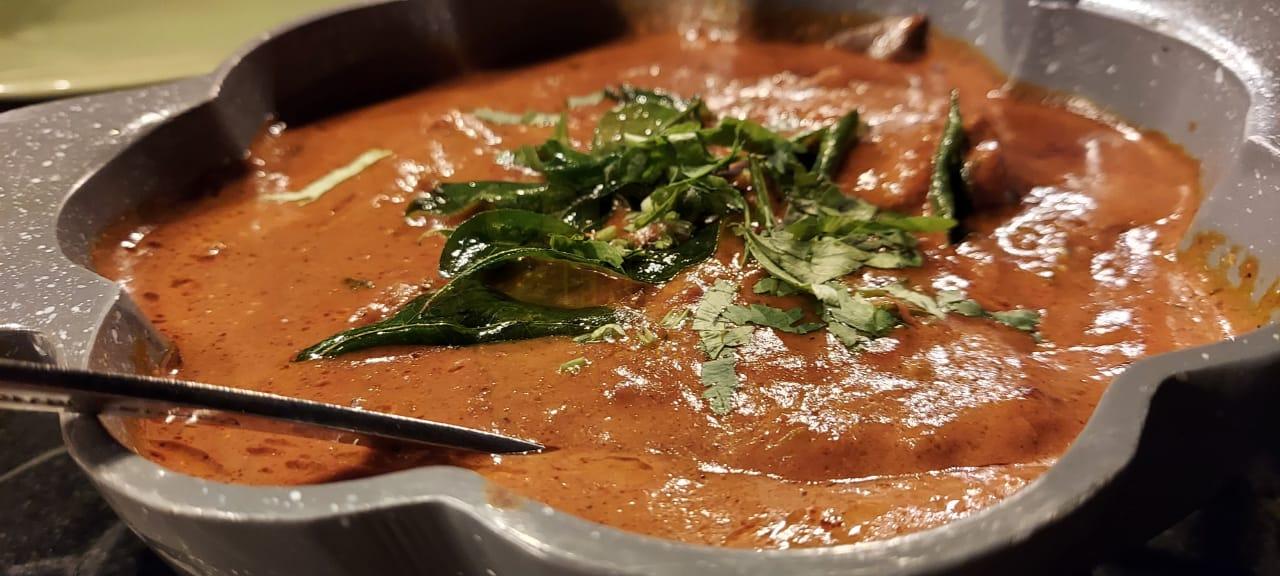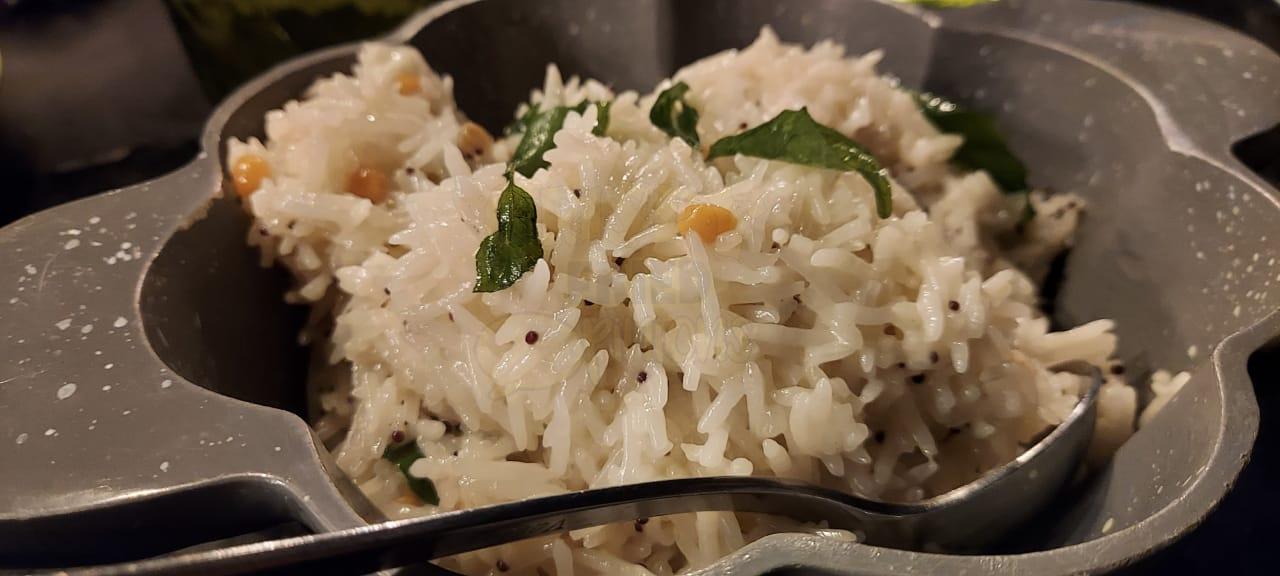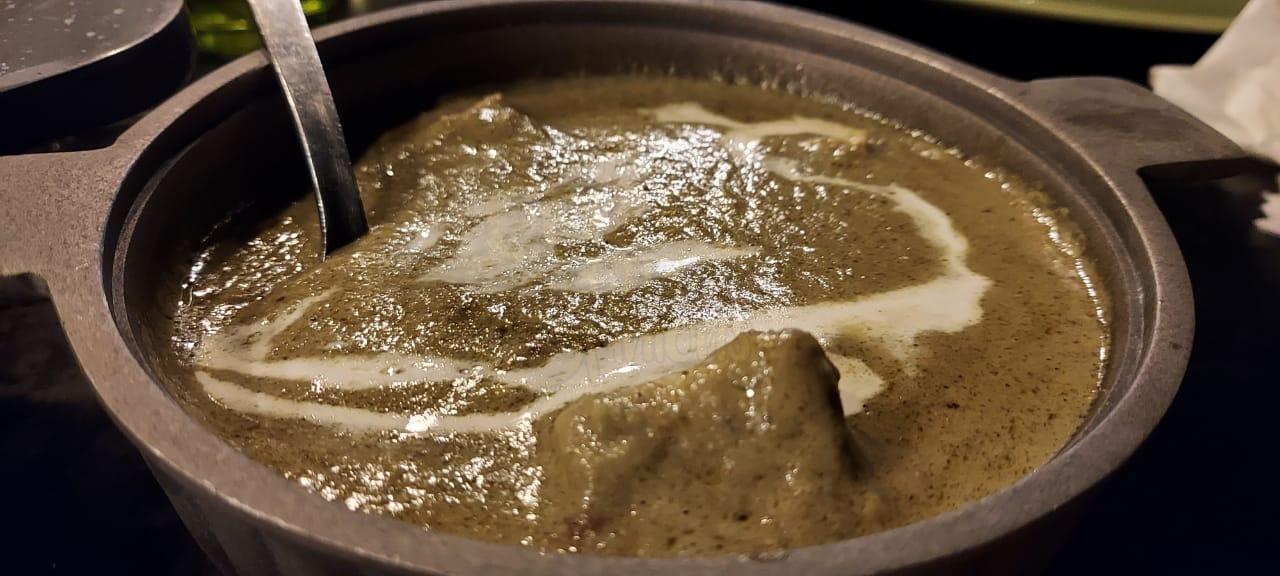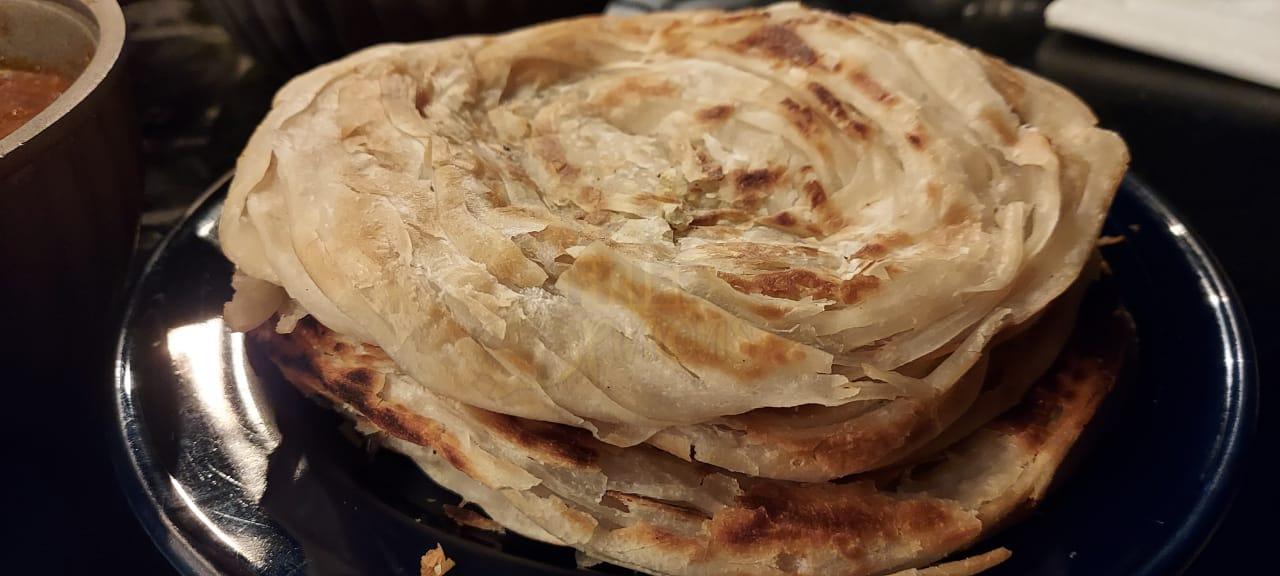 Finally, for desserts they offered to serve a dessert platter so we could taste a bit of everything. It had a Slice of chocolate cake with Hazel nut cream on it, didn't quite get its name, but was super yummy. Reminded me of Ferrero Rocher. Black Forest with a crunchy chocolate outer and creamy inside was good too. Chocolatey, fudgy, gooey Brownie was super yummy and finally Gulab Jamun was good too.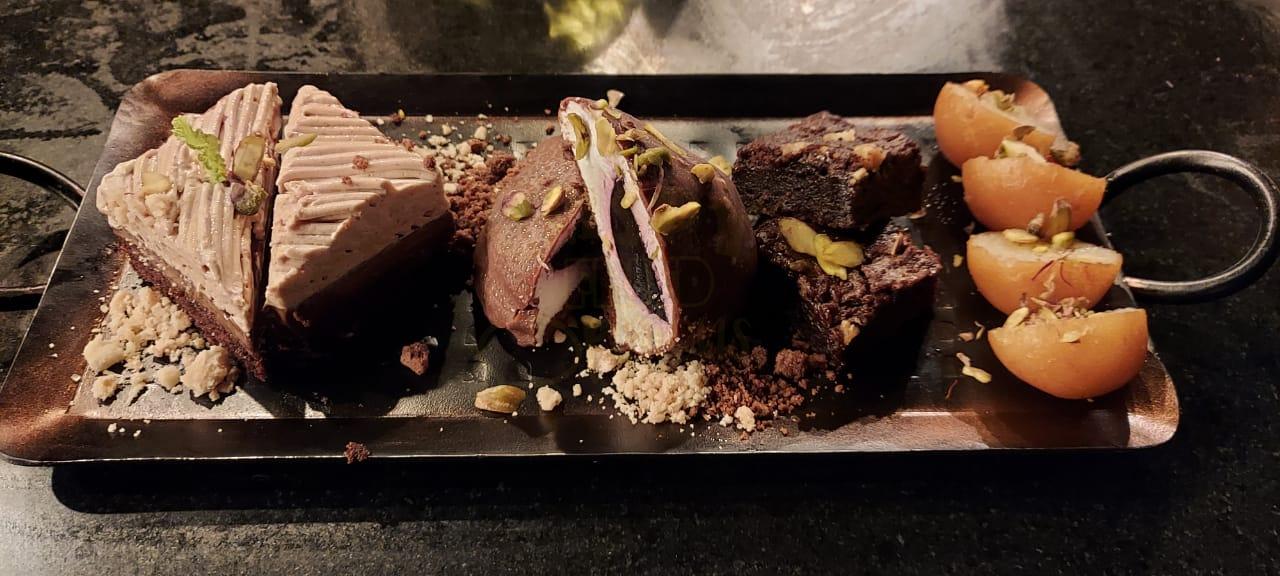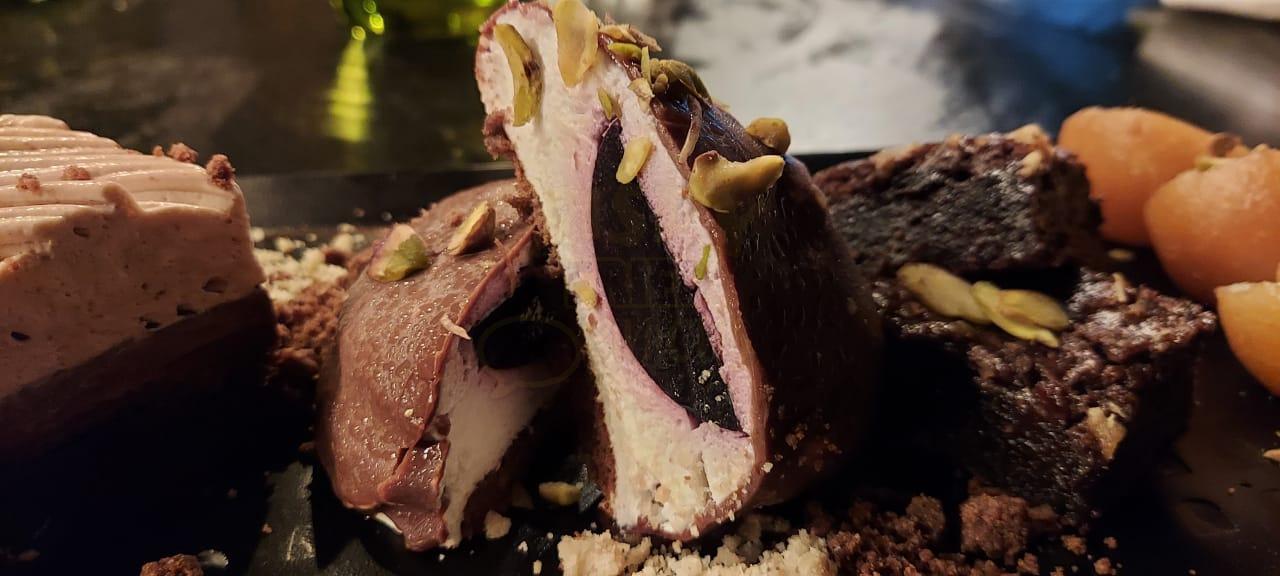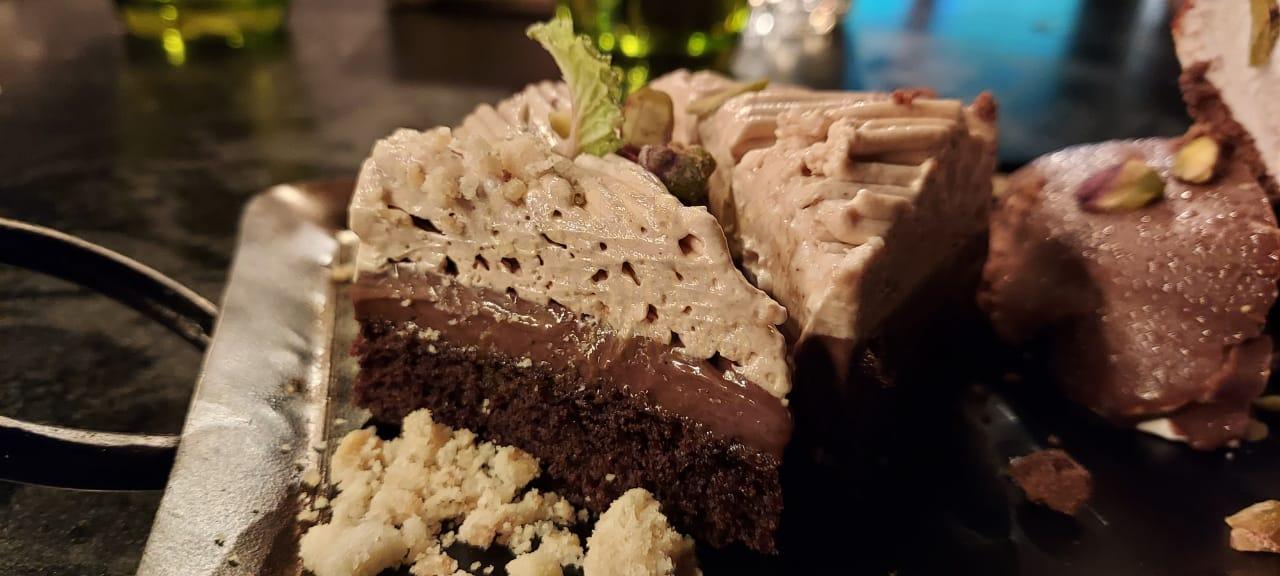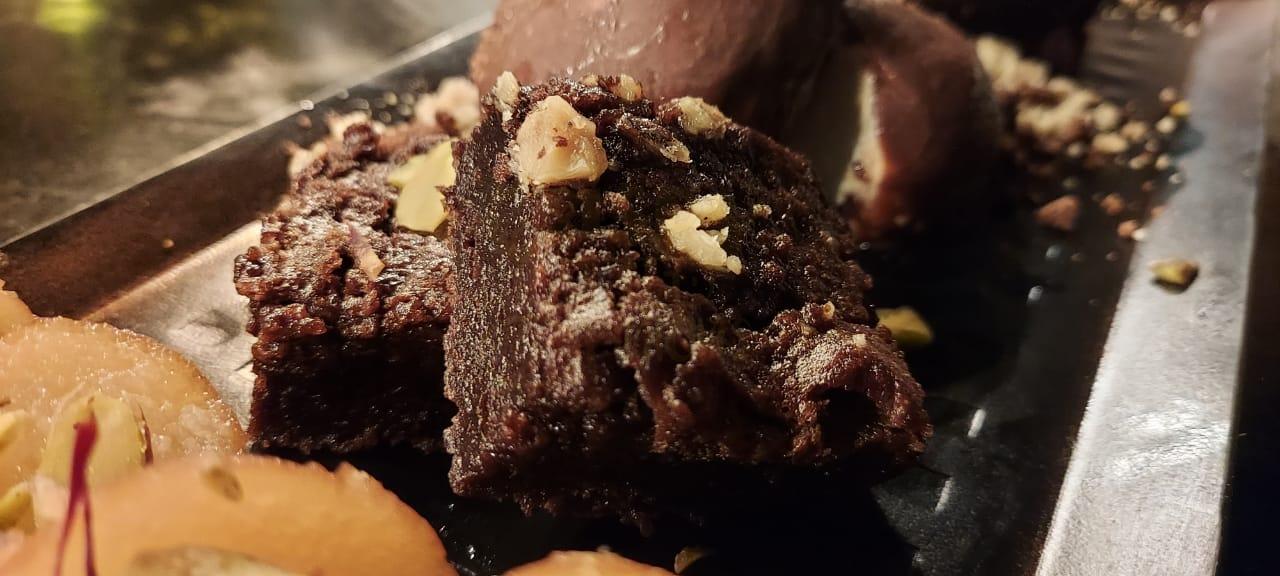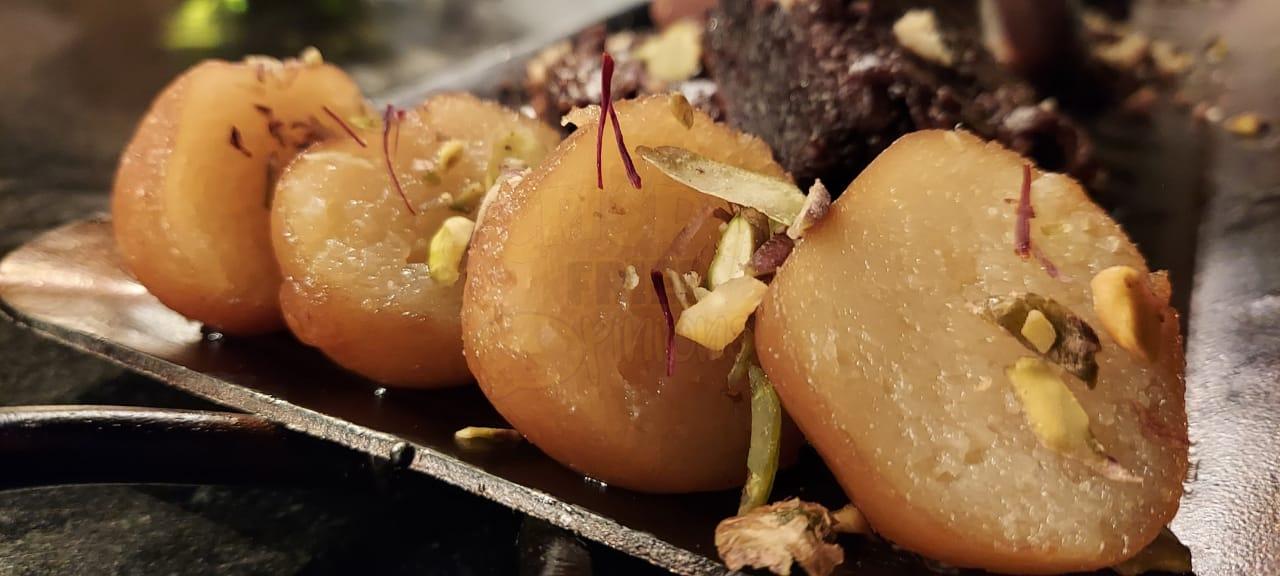 That's how our dinner ended. It was quite an elaborate affair, and we had a wonderful time dining just by the beach. Service was very courteous throughout, quite expected in a property like this. We didn't have to pay separately for this as it was included in the package, but the beer and mocktails were quite pricey at 675 and 450 respectively. An addition of 2.4K which I put on my room and paid during checkout.
A lovely time with family was all that mattered!