Amidst the uncertainty of a lockdown, and the pandemic showing no signs of retreat, decided to take a quick one-day staycation with family, as kids were getting quite bored sitting at home.
A few things in the back of my mind – To select a premium place where the covid-19 protocols are seriously followed, and to avoid weekends when places can get crowded.
Browsed though their website and checked the offers they had. Wrote a mail to their reservation team and finalized the package after a couple of mail exchanges.
This is what we got, and I'd think it was a good package for a Full Board Meal plan.
INR 11,500(plus 18% taxes) per night for 03 adults and a kid in Resort Classic Room. This totaled up to 13,570 INR.
Inclusions: Breakfast, lunch and dinner for all 04 and an additional extra mattress in the room.
Note: Breakfast(Buffet) and lunch(set menu) will be in the Melting Pot restaurant and dinner(set menu) will be served in our beach side restaurant called Kokommo.
The check-in formalities were smooth and hassle-free. We were escorted to the room around 13:30hrs, as they obliged for an slightly earlier check-in. The Resort Classic Room was good, but a little small for a family of four. It is quite obvious that if you want bigger rooms, you have to shell out more from your pocket! Considering that in these circumstances when they're not fully booked on a weekday, they could have upgraded us to a slightly bigger room. Anyway, that's only wishful thinking, not a complaint.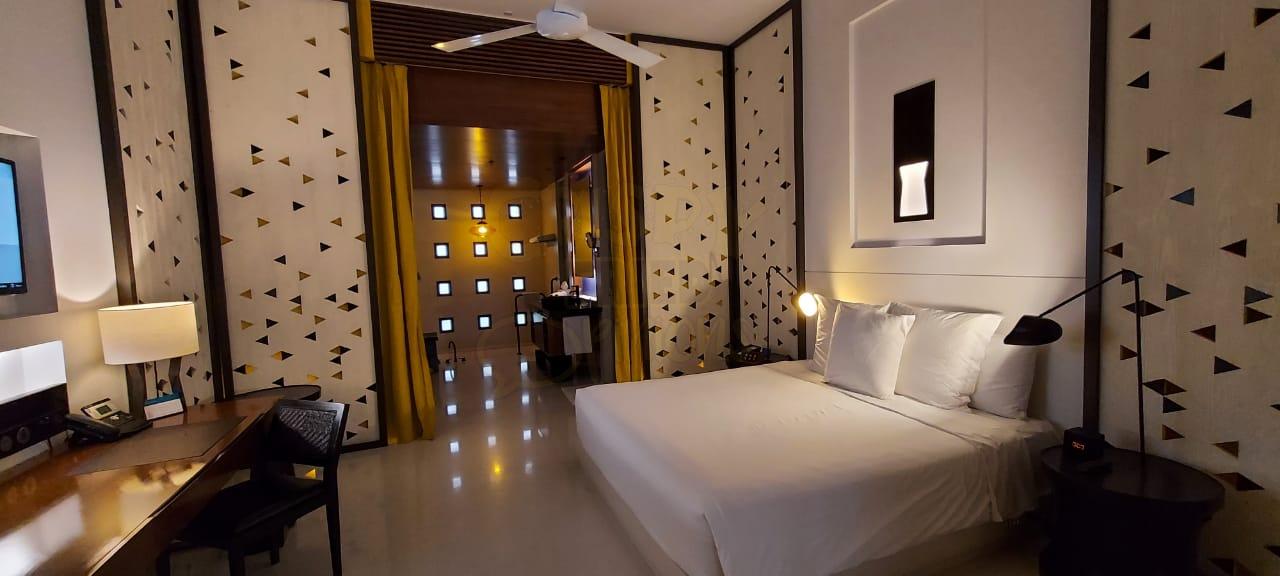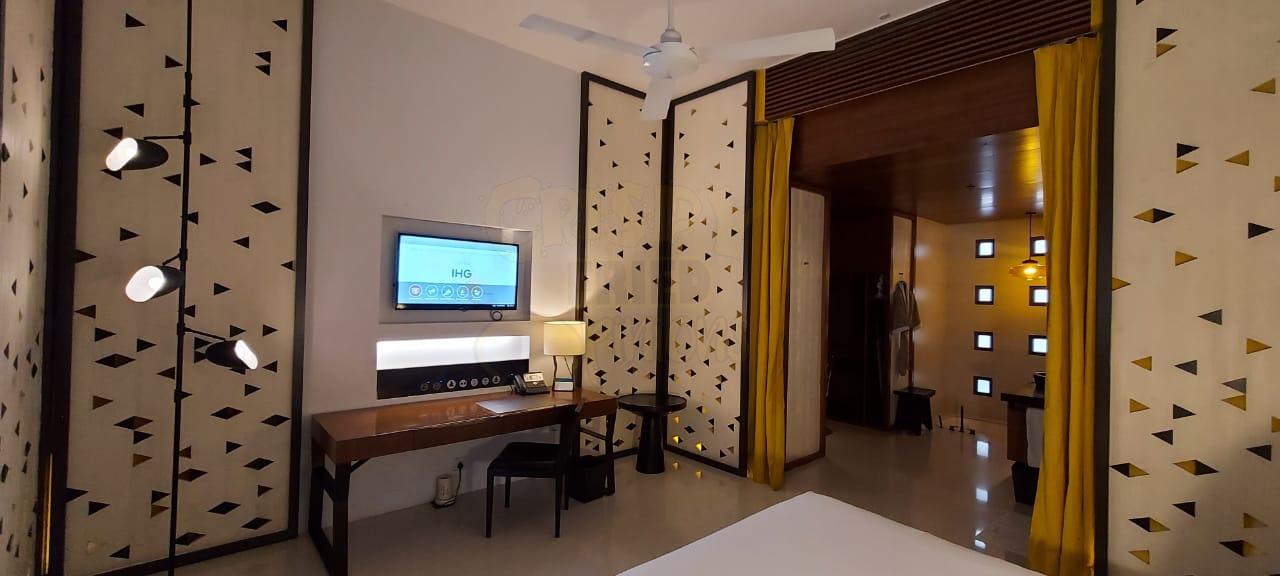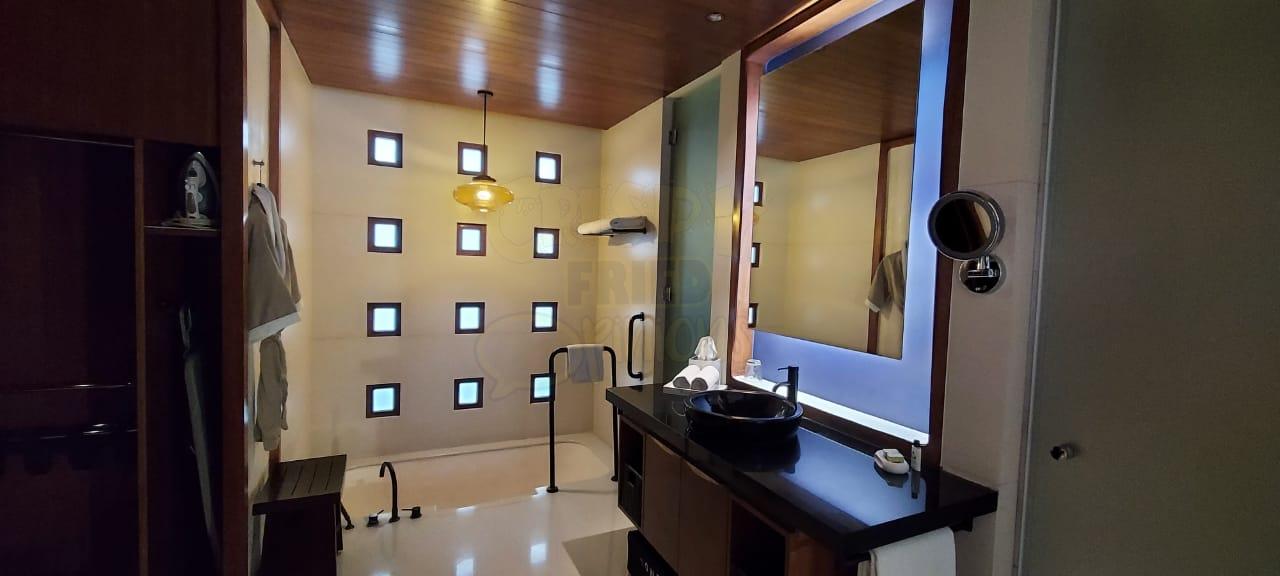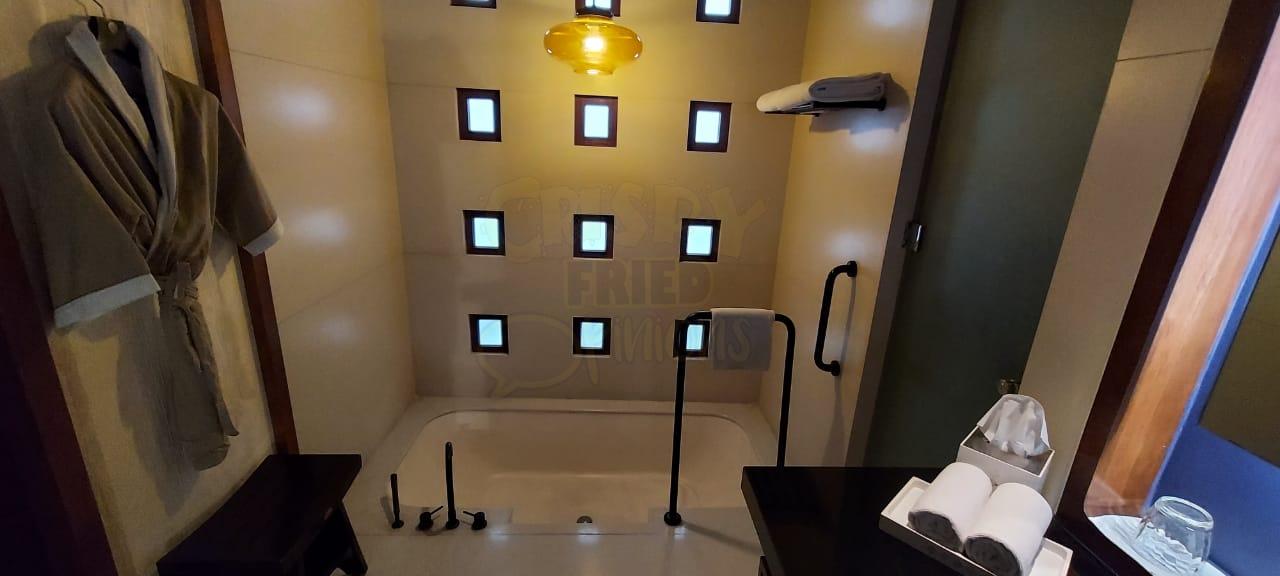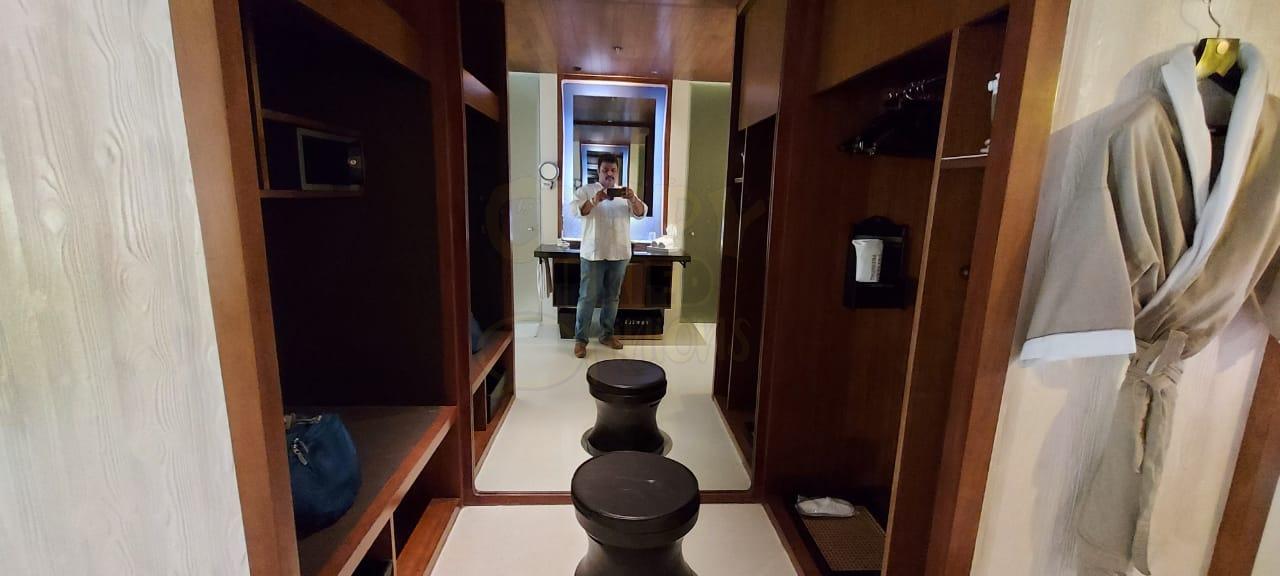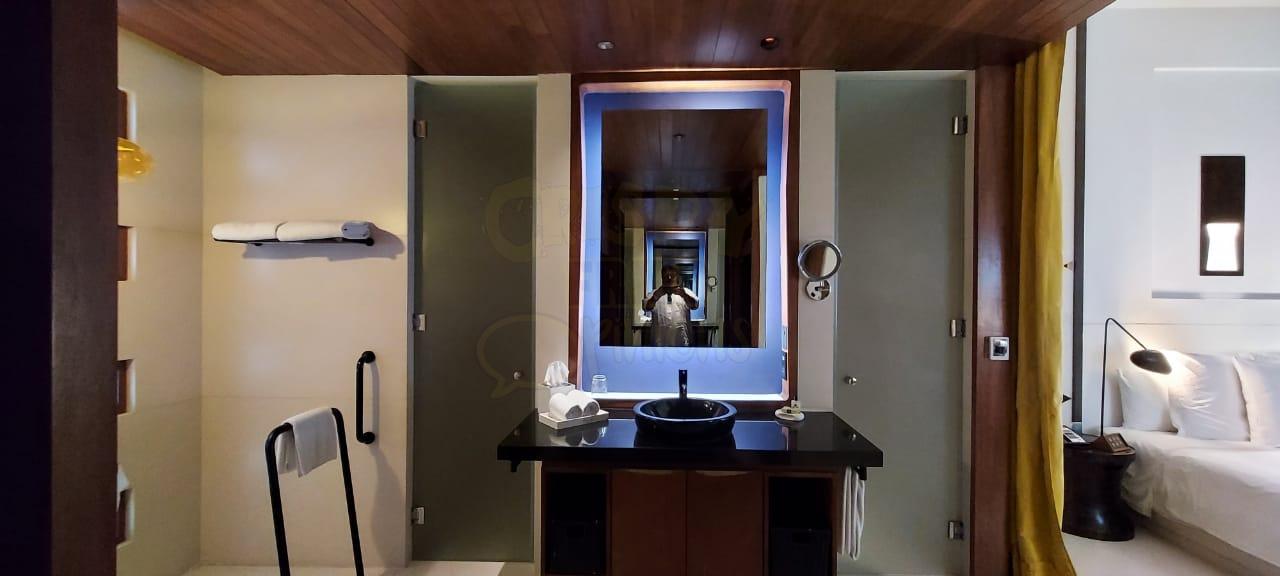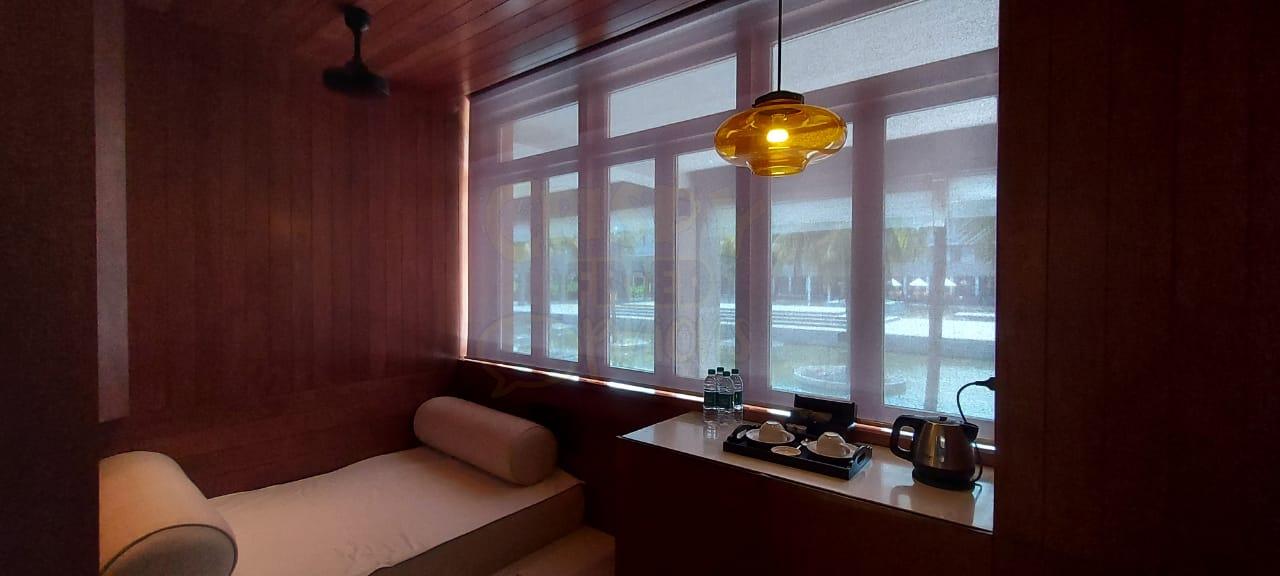 After checking in, proceed to have lunch at The Melting Point: Market Cafe. It was a wonderful experience. We came back to our room and spent some time. Headed to the beach early in the evening. That's when we hit the Kokommo Tiki Shack for an evening drink and dinner.
Clicked some pics of the property at night on the way back to the room.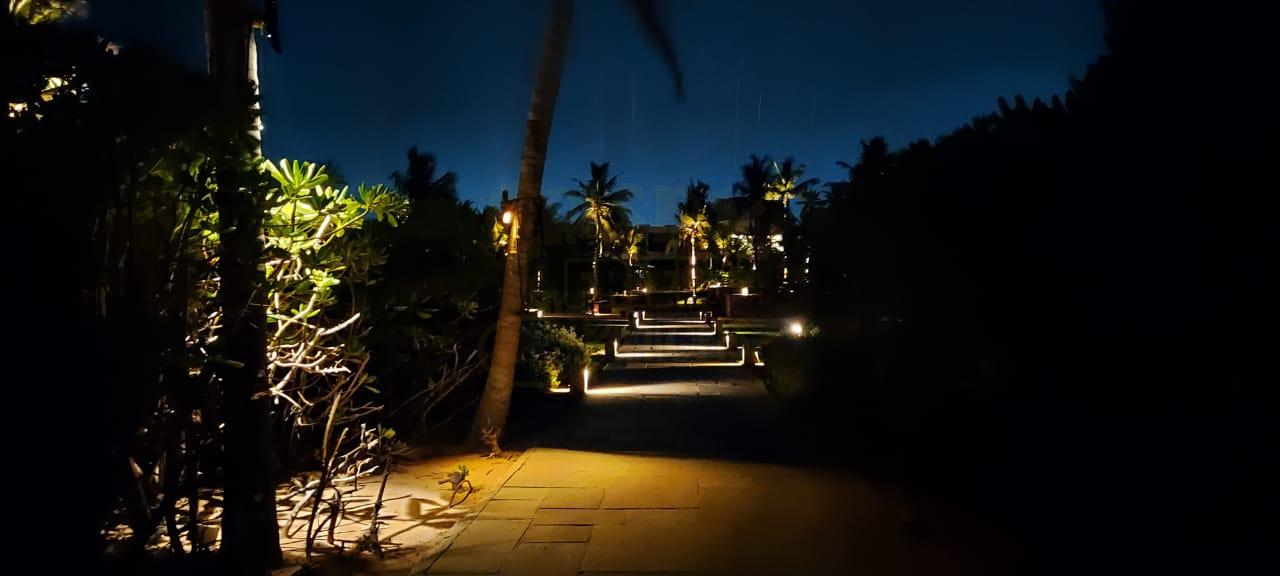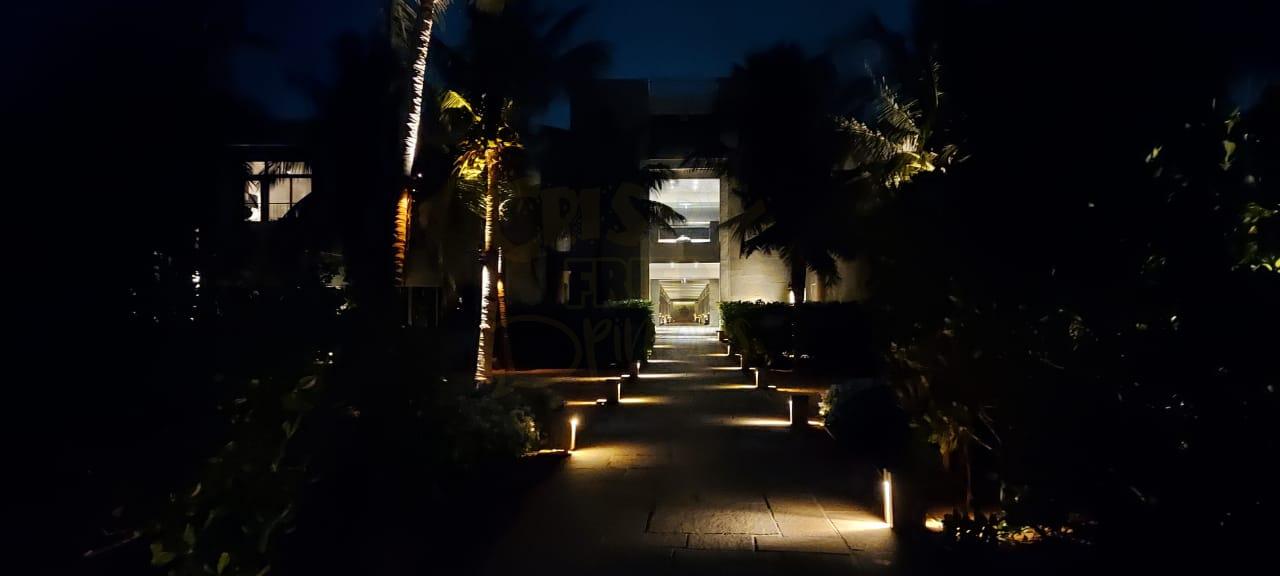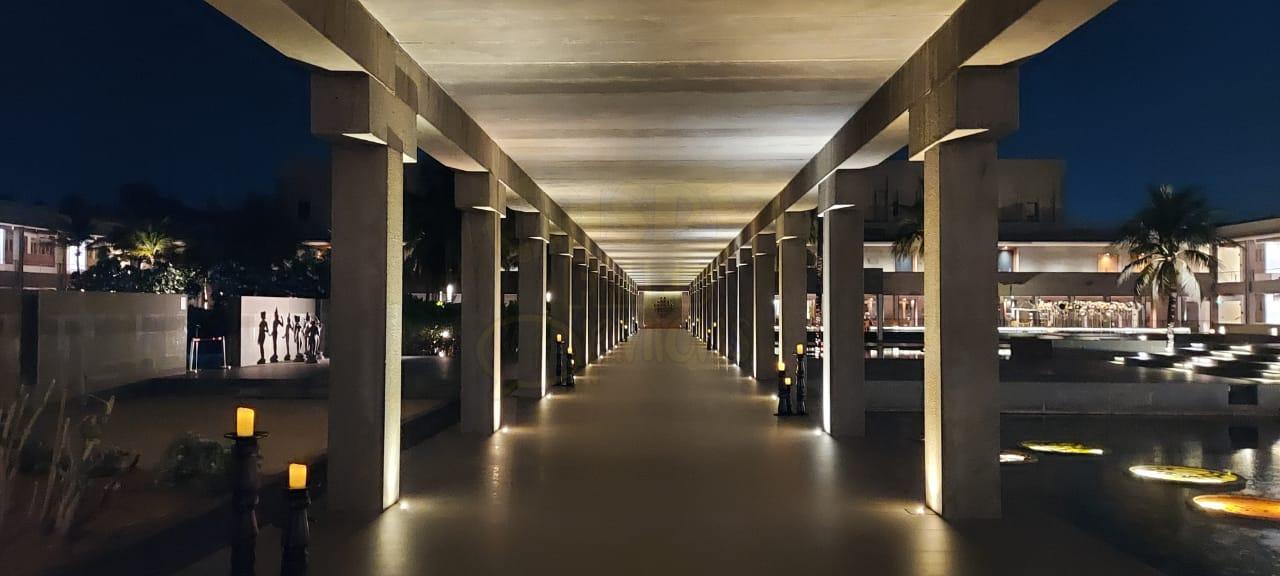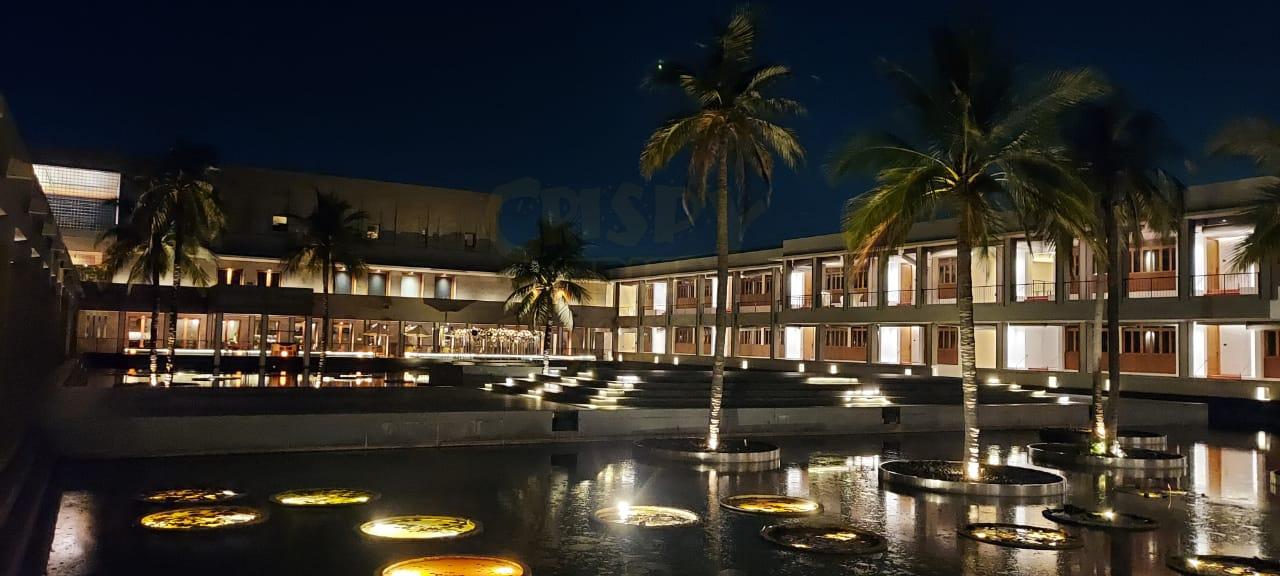 The next day, we headed to the beach to see the sunrise. Clicked a few pics there too. Quite a few facilities were closed due to covid-19 SOP. Swimming pool, gymnasium and probably the games room too, we didn't ask. The private beach was wonderful and kids enjoyed the time they spent there.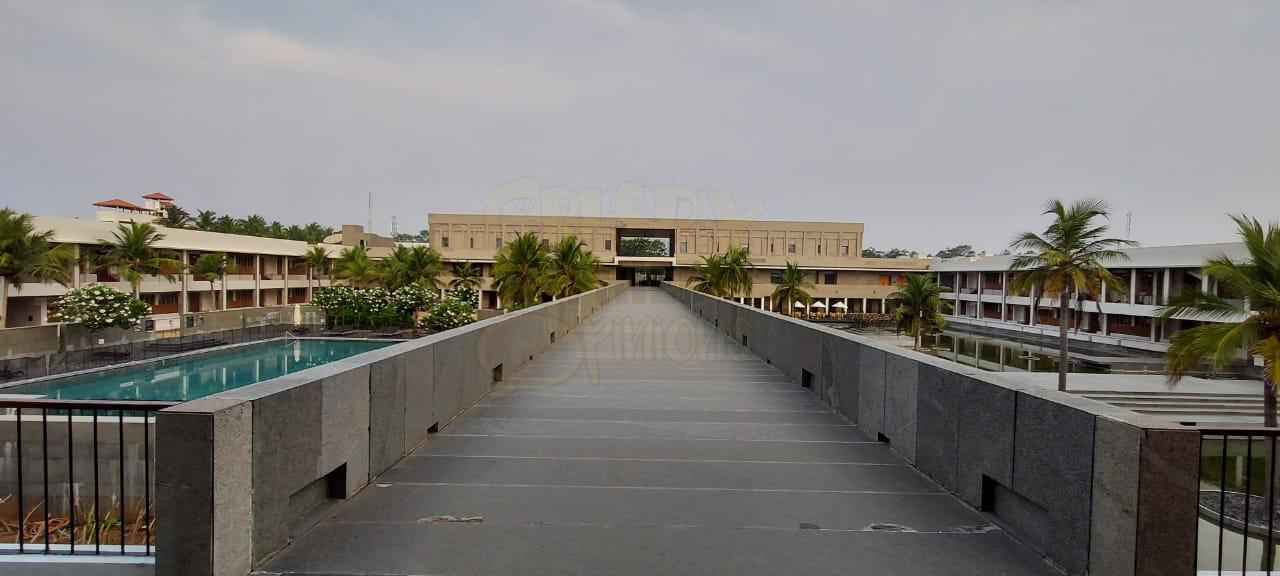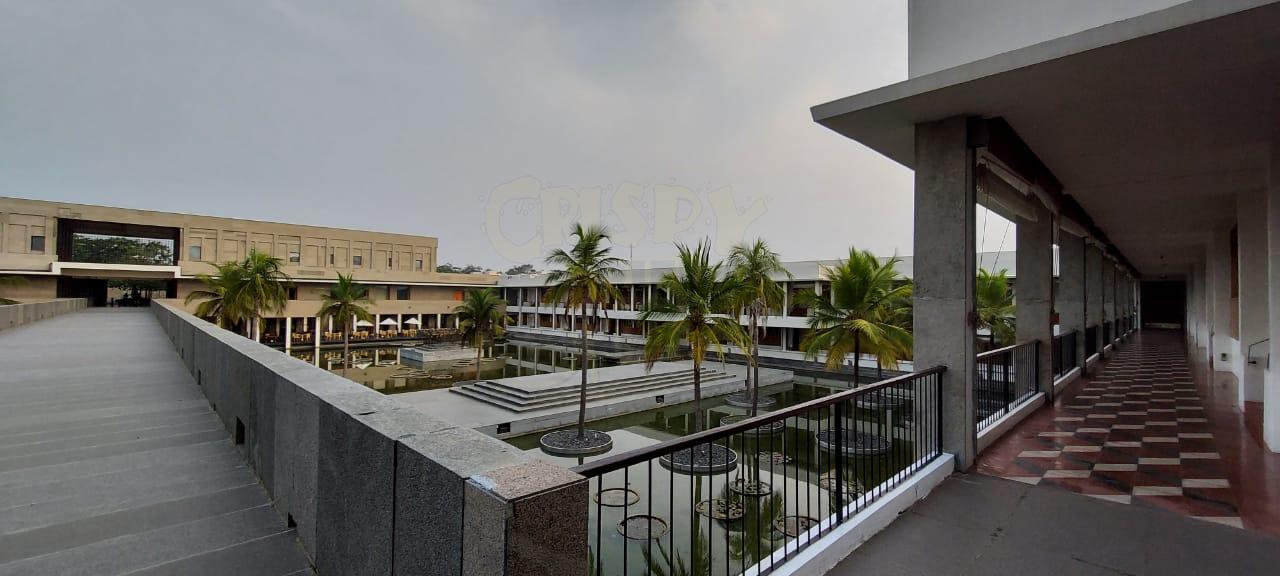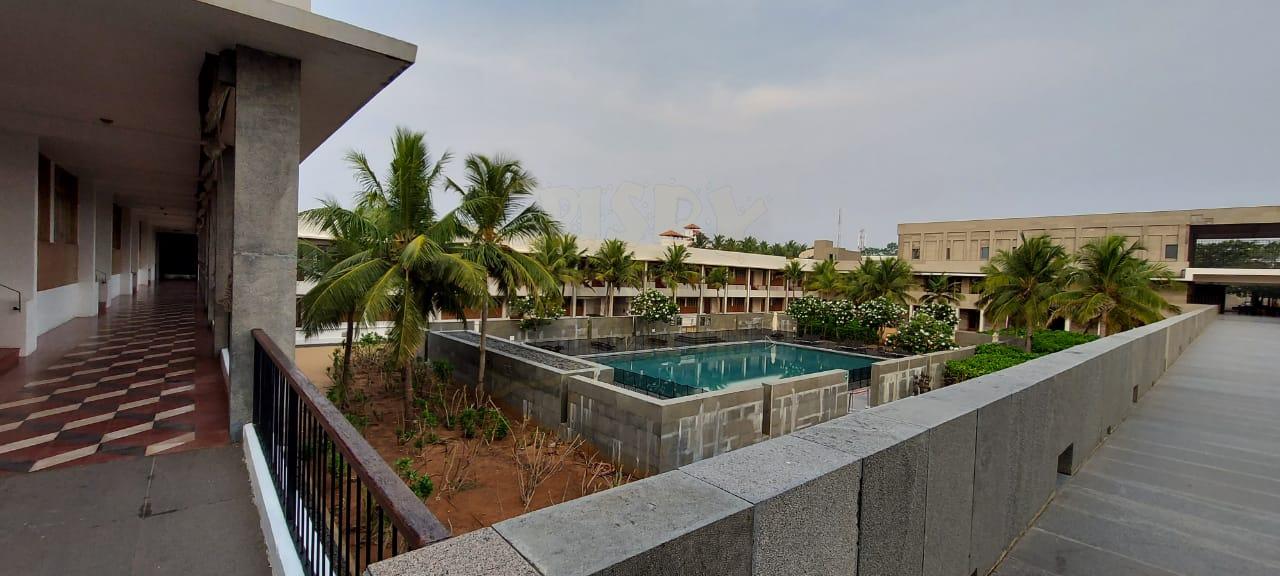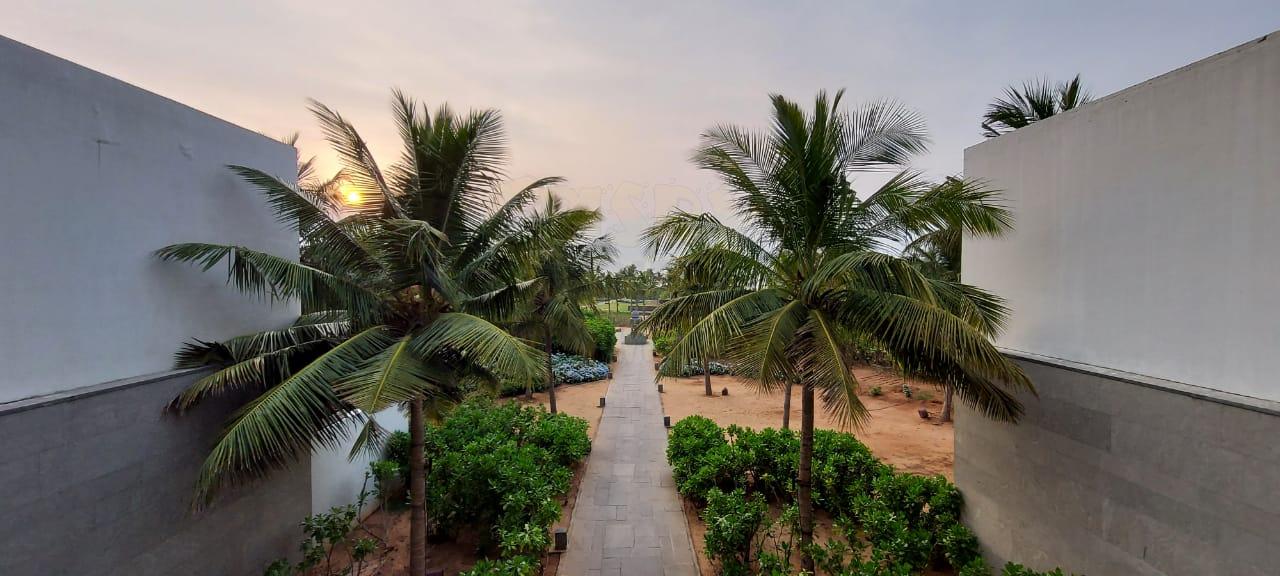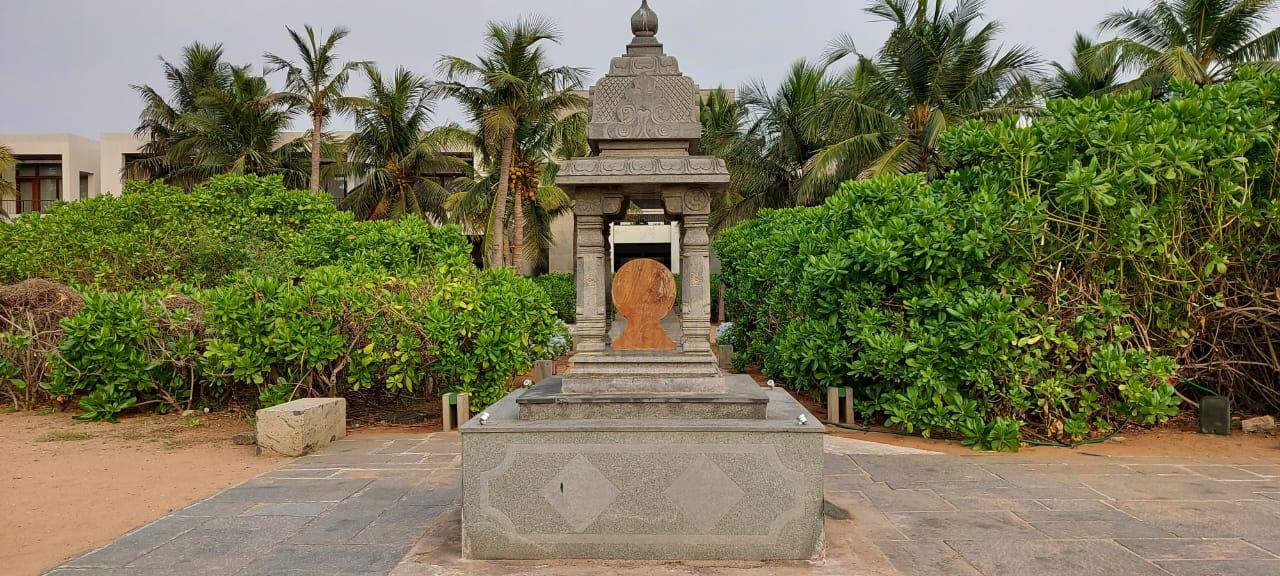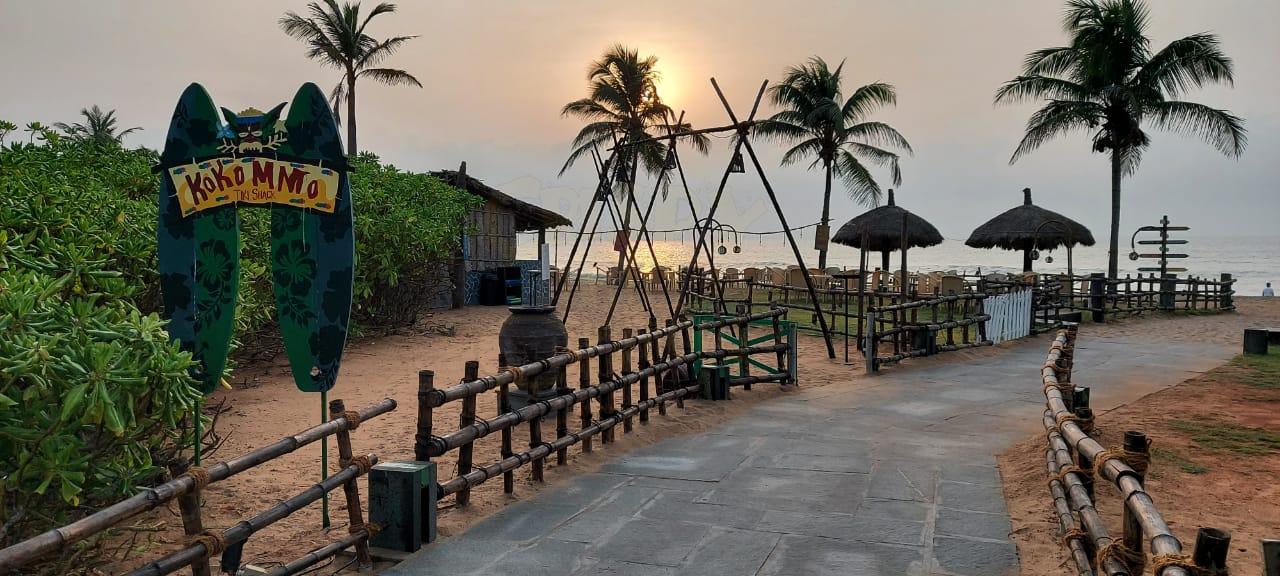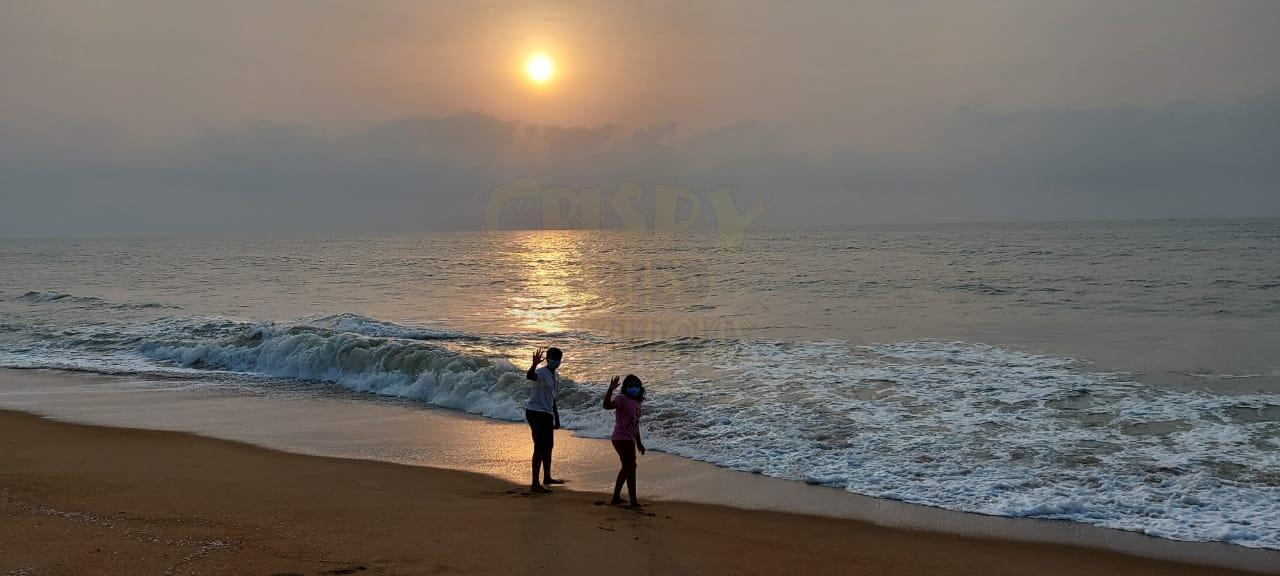 Made some coffee using the water kettle in the room, a good start to the day.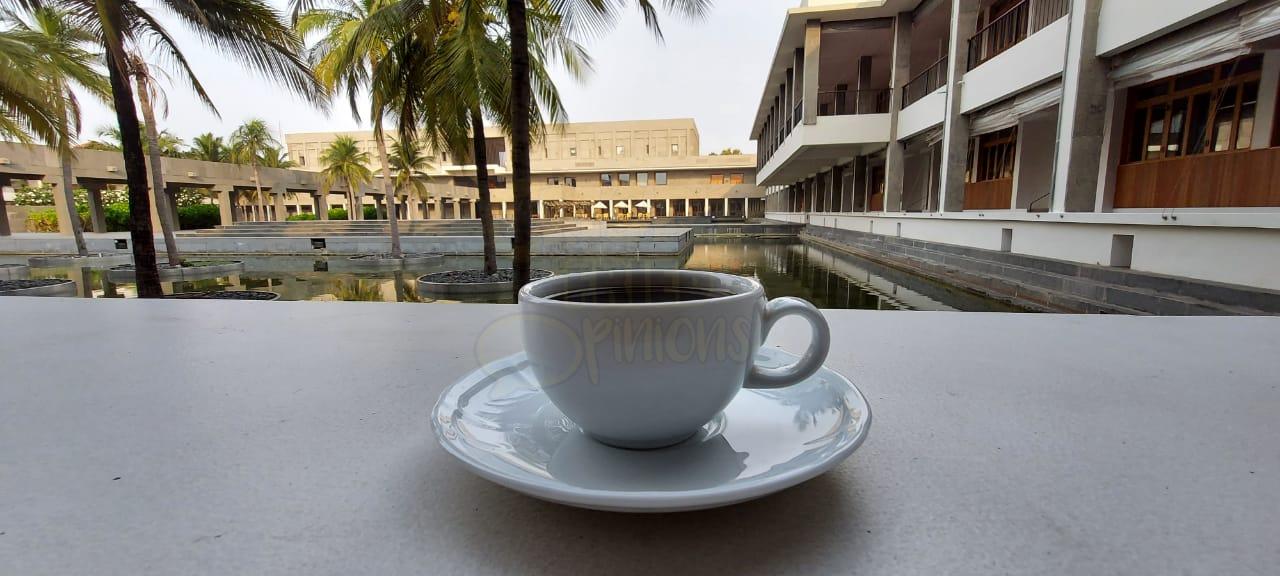 That was pretty much how our stay spanned out. We had our breakfast at The Melting Point: Market Cafe, and came back to our room for some time, and checked out around 12PM, to get back home.
It was definitely a welcome change for all of us from the usual monotonous routine. A quick few things that I'd like to pen after our stay here –
1. I really wasn't impressed with the way the property was designed. A huge quadrangle that typically reminded me of my school and college hostels. On first look, it didn't quite show its class until you actually entered your room.
2. Most of the small things that you'd expect to be available in a premium property wasn't available because of covid-19 protocol. Not their fault at all, but the overall experience in general was slightly compromised. A welcome drink and cold towels on check-in would have been welcoming, a stocked up minibar in the room would have had the kids excited as supposed to an empty refrigerator, access to swimming pool would have been nice. Anyway, not their fault at all, just wishful thinking for a better overall experience!
3. The pathway to the beach, the lawns, nothing really felt like a premium property, probably they're short of staff to maintain it all in these times. The moss in the water body in the entire quadrangle was probably intentional, but wasn't too impressive.
4. Service in general, and almost everywhere in the property, was absolutely courteous except with the person who came with the master key to help us open the room when we accidentally locked ourselves out. He probably didn't have a great morning or wasn't too pleased walking all the way to our room
5. Food was definitely a winner during this trip. As I have mentioned in my separate blog posts, the dining experience all the three times was wonderful.
Overall, a nice stay. Would I specifically come back to this place? If there's a great offer, I'd certainly do, otherwise will look for similar properties as the options are plenty now.
Please exercise caution at all times during this pandemic. As a family, we have taken a lot of precaution, however, nothing like staying at home. I'll be doing that in the coming days and will be going out only if it is absolutely necessary.