I have to start this review by saying this is one of the best places for Punjabi food in Chennai! My impression of this place hasn't changed after three years.
My first visit to their outlet in Mayajaal was perhaps when they opened, in 2018. An year later, visited their Injambakkam outlet when they expanded. Recently during the lockdown, ordered food for my daughter's birthday. Loved their food during all these attempts.
Now to today's dining experience! A sudden plan to go out with family for lunch, and unanimously all of us wanted North-Indian non-vegetarian food. The first name that came to my mind was 'Bhangra'. A long drive and a good lunch on a Sunday, it couldn't be any better, we thought!
We walked into a packed house around 1:45PM. After greeting Mr. Navtej, owner of Bhangra, settled down in perhaps the only free table at that time.
The usual condiments were placed on the table. Cut onions sprinkled with chaat masala, Papad along with Mint chutney and a special Punjabi chutney (Not sure what it is called, but it is super yummy). We emptied half of it along with the papads which was refilled. Fried green chillies, a nice flavor without heat. Overall, absolutely lip-smacking!
Tomato Soup and Chicken Dhaniya soups were the only two soups on the menu, we ordered one each to be served one by two. Tomato soup was a tad spicy, but wonderful. Chicken soup was superb too.
We ordered a Non-veg starter platter, which basicaly has a couple of pieces of most of the starters on the menu – Tandoori Chicken, Afghani Chicken, Malai Chicken Tikka, Achari Chicken Tikka, Chicken Seekh, Mutton Seekh and probably Lasooni Chicken Tikka too. This one was absolutely wonderful. The softness of the perfectly marinated meat, grilled to perfection, it was just awesome! Chicken and Mutton Seekh were brilliant!
Tandoori Aloo Bharwa was one of the dishes I love. Ordered one of that. It was tasty along with the mint chutney on the table. Would have liked the filling a tad spicier, but it was okay, as the kids relished it too.
Lassi was a refreshing break after going all out on the starters, a palate cleanser, you could say! 😅 ordered a couple of them. With a flavor of Roohafza, it was thick and tasty.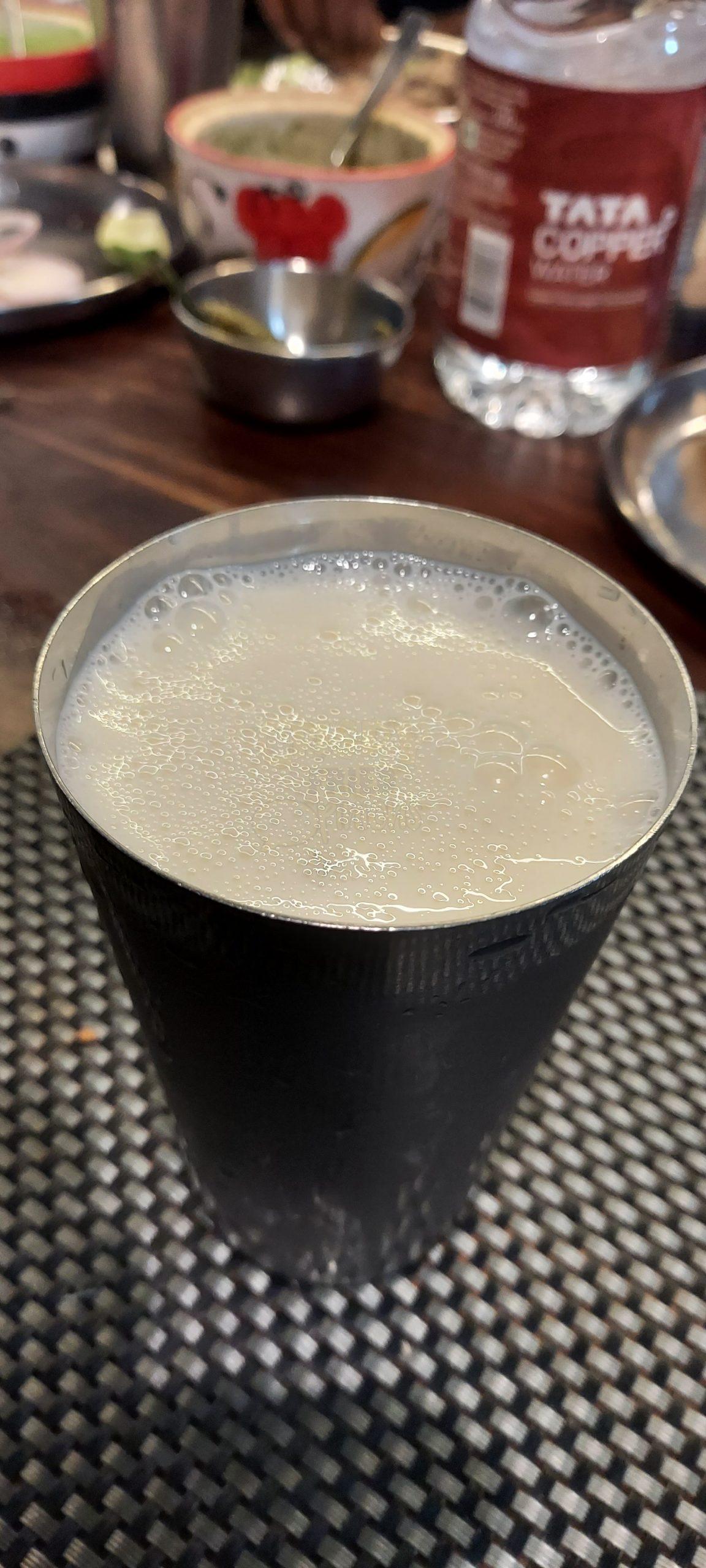 We ordered 3 Garlic Rotis, 1 Butter Naan and 1 Chur Chur Naan along with Malai Kofta and Chicken Methi Malai. Everything was wonderful ! Chicken in Methi Malia gravy was super soft, and Malai Kofta was a hit with my daughter. Would have been good if we had ordered one spicy gravy as both were a bit close in taste profile, but that was only an afterthought. We enjoyed the main course totally. Not a slightest complaint.
As a compliment, we got a small portion of Dal Makhni which was finger-licking good! Boondi Raita was also wonderful though I tasted very little of it. The lemon achaar was good too.
We didn't want to finish without desserts and ordered just one Kesar Badam Kulfi and Moong Dal Halwa. On Mr. Navtej's recommendation to try the Kulfi with Kheer, we were served a portion of Kheer and we loved the Kulfi with Kheer! Moong Dal Halwa was good too, but basic. It was not anything like our South-Indian Asoka Halwa which I had in mind. I liked it for its simplicity. Not too sweet, just rite after the sweet Kulfi and Kheer.
When Mr. Navtej is around, needless to say, hospitality is at its best. I was amazed at his enthusiasm to check with guests in every single table, multiple times, if they are enjoying their food, and if they'd like something more. The passion is very evident. We were taken care of very well all throughout the time we were there. Having a brief conversation every now and then, it felt like you were a guest at his place, not just a diner in a restaurant. I clicked a pic with him when we were about to leave. 🙂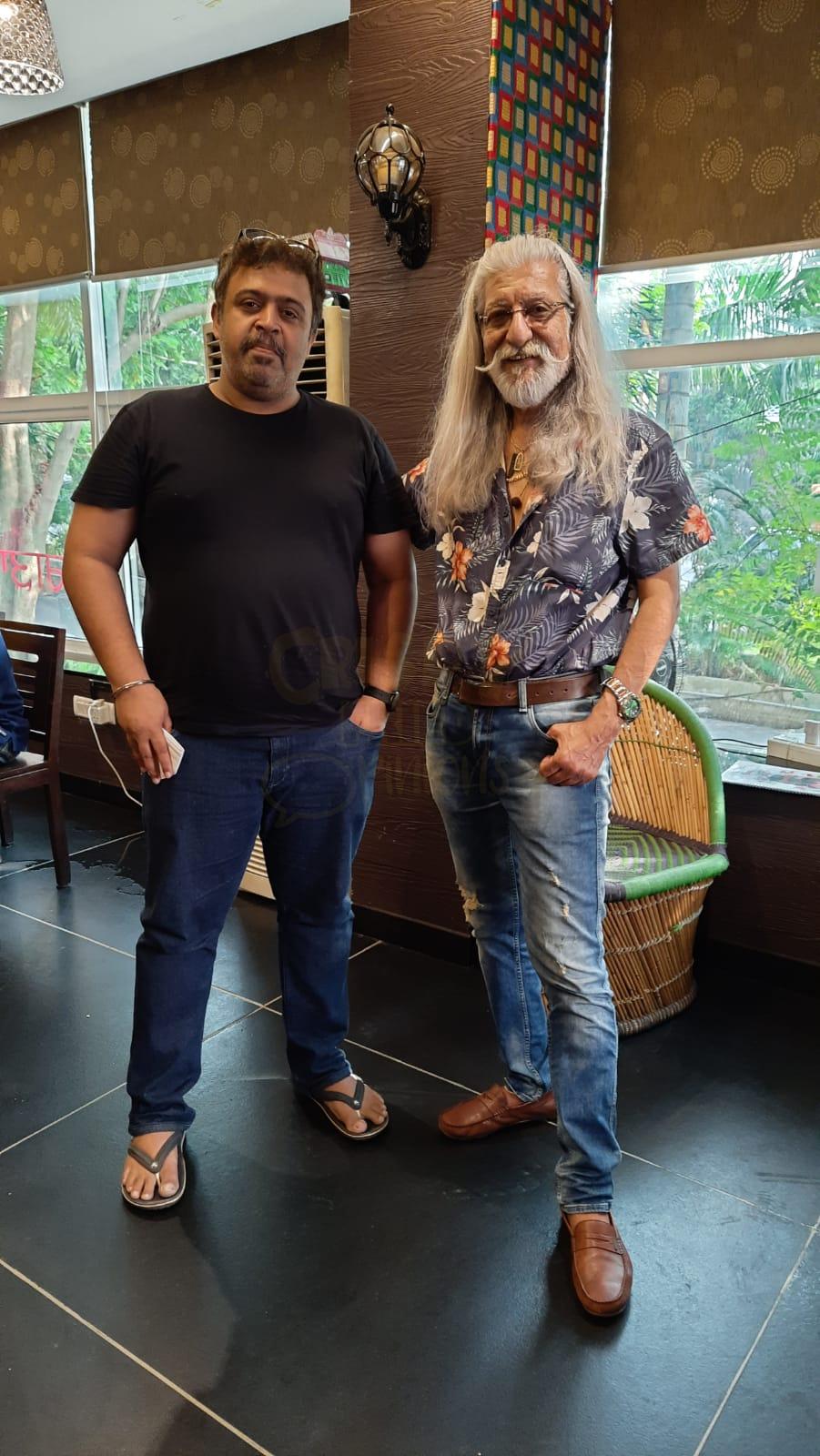 Overall, a fantastic lunch. We paid a little over 2K in all, absolutely worth every penny, for an experience as wonderful as this. If you're travelling on ECR, or staying in one of the properties on ECR, make sure you don't miss this place and the yummy food they serve.
I would gladly come back at the next possible opportunity and recommend this place without a second thought !