Lately there has been absolutely no motivation to write a detailed blog! Been very busy with work, and even otherwise no dine-in during lockdown. Small delivery orders don't necessarily qualify for a blog post, so I quickly post them on my Facebook Page and Instagram Page.
This one, I felt was definitely worth documenting! It was special because it was daughter's birthday! As soon as we zeroed in on Punjabi cuisine, immediately made up my mind it was going to be from Bhangra! This is one of my favorite places if I'm thinking Punjabi cuisine.
In these times, when restaurants operate with restricted conditions, minimum capacity, etc, I wanted to be doubly sure that I order from a place where there's some personal attention to the order. Mr. Navtej, the owner of Bhangra assured me he will take care of the order, and I knew I had no reason to worry!
The food arrived earlier than promised at 12:40PM, piping hot. It was evident it was just made and sent, absolutely fresh! The aroma of the food was so inviting that we decided to have lunch slightly earlier than usual. 🙂
Arranged the dishes on the table, and it did look quite elaborate !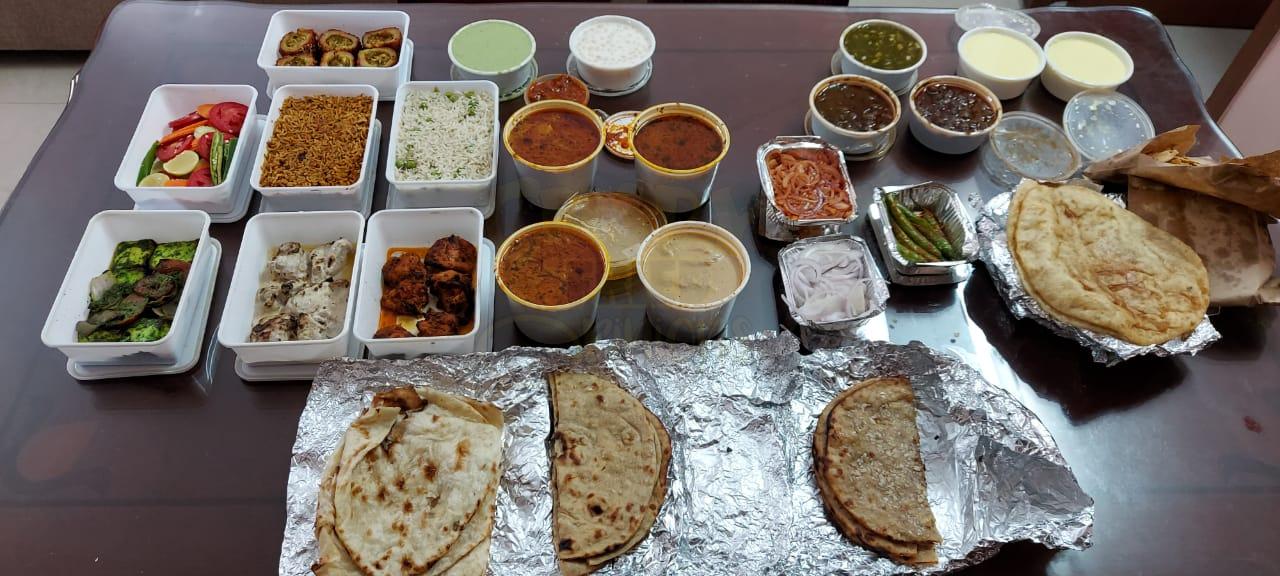 Ordered 4 starters – 2 vegetarian and 2 non-vegetarian. Tandoori Aloo Bharwa and Hariyali Paneer Tikka in vegetarian and Murgh Malai Kebab and Achari Chicken Tikka in non-vegetarian.
Paneer could have been softer, it wasn't the best, rest of them were very good. There's certainly a difference between dine-in and home delivery. The experience is certainly compromised big time. Tandoori Aloo Bharwa was so awesome when I had it in the restaurant that I had listed it as one of the top dishes I had in 2019. This time, it was certainly good, but not as how I remembered it to be. Again, could be a dine-in vs delivery thing.
The Chicken kebabs were melt in the mouth! Absolutely flavorsome and tasty!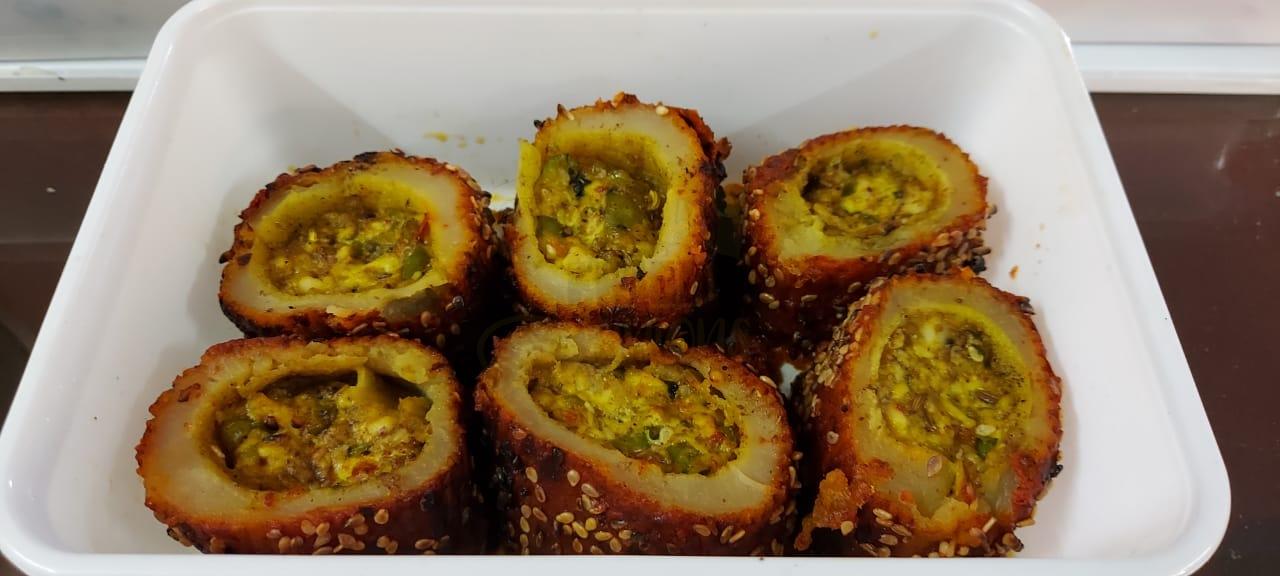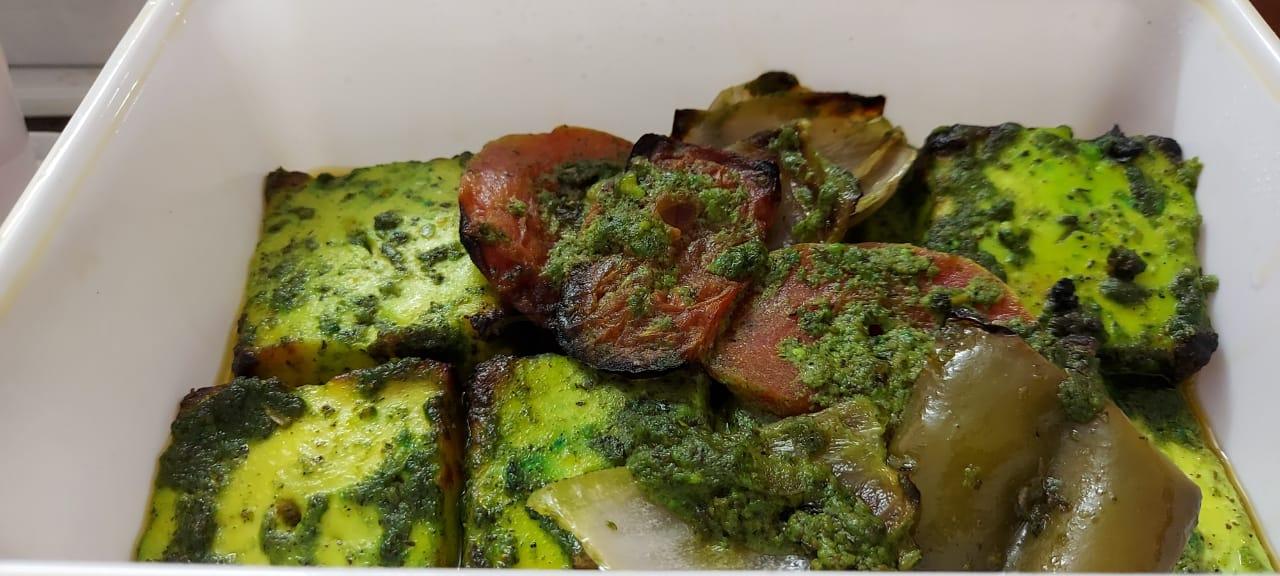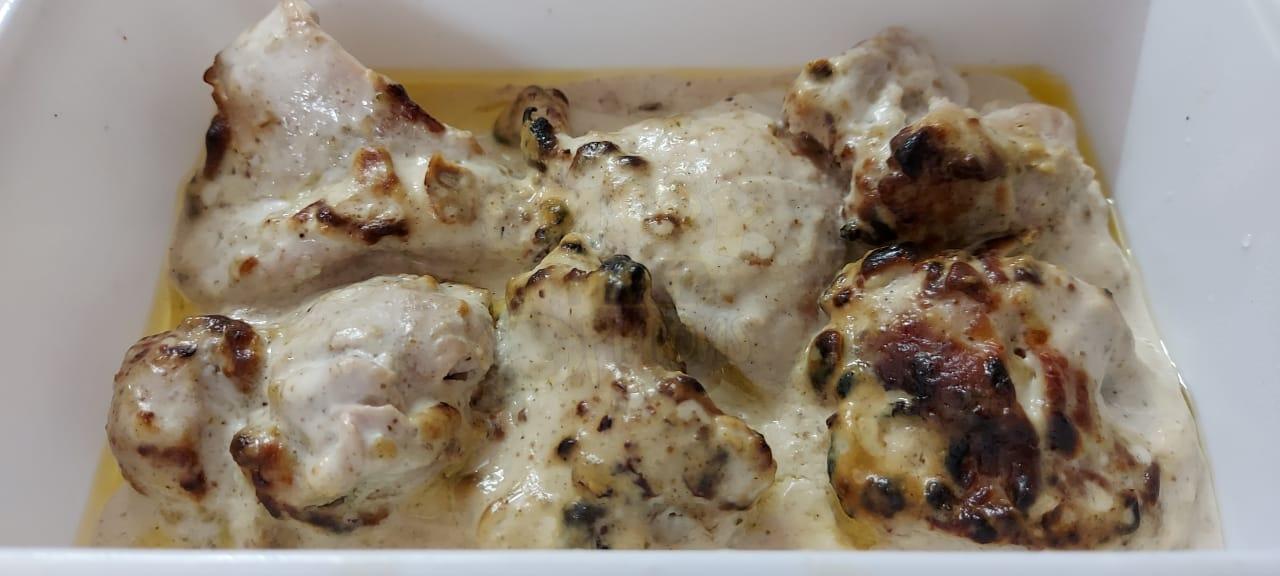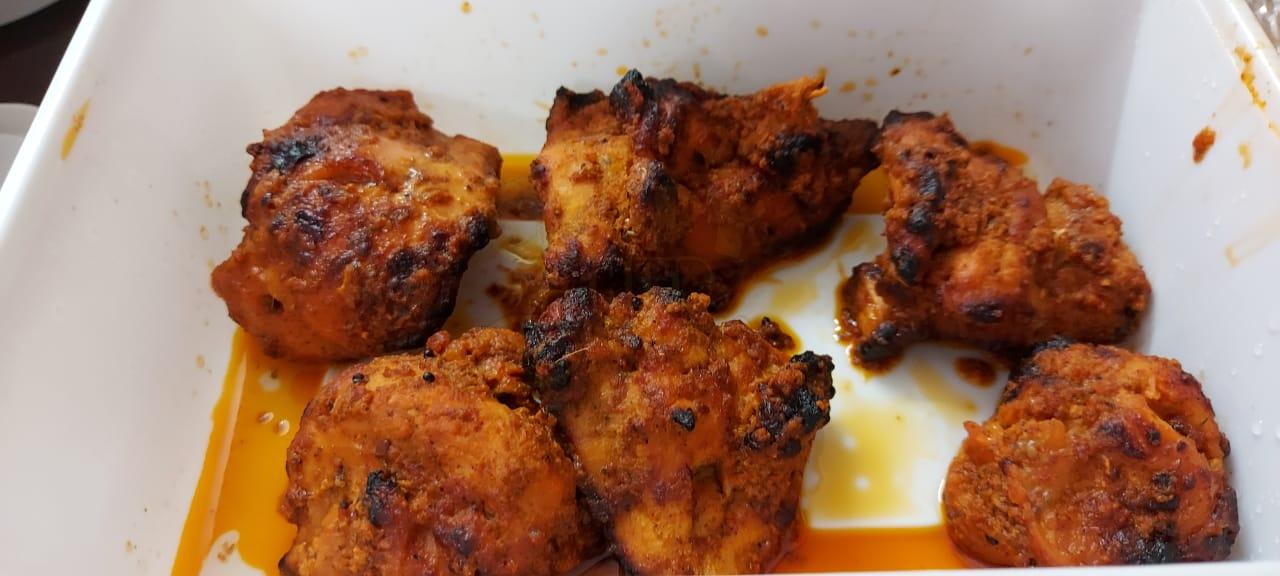 Ordered 3 different breads to go with gravies – Butter Roti, Butter Naan and Garlic Roti along with Kadai Chicken, Malai Kofta and Egg Curry. Everything was wonderful. Absolutely no complaints with anything. We loved it.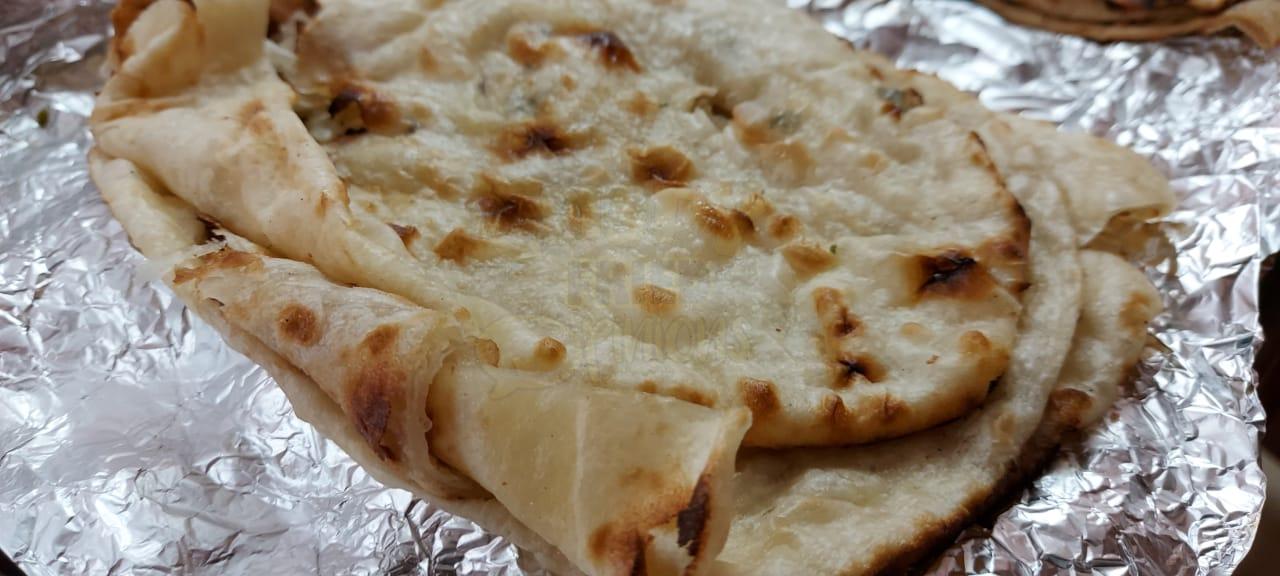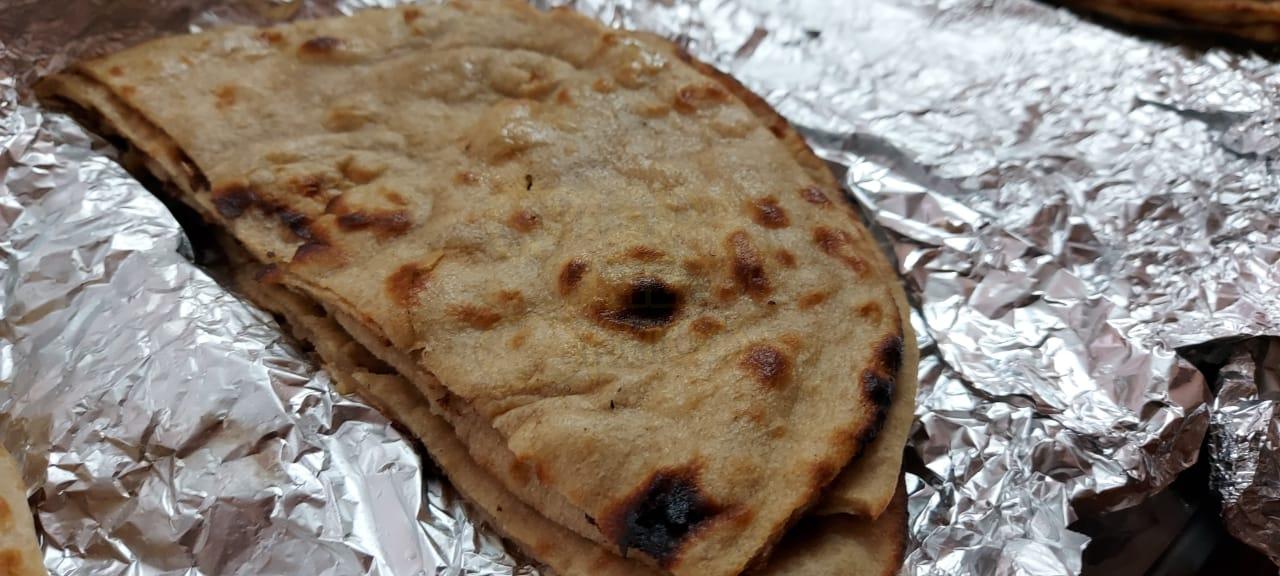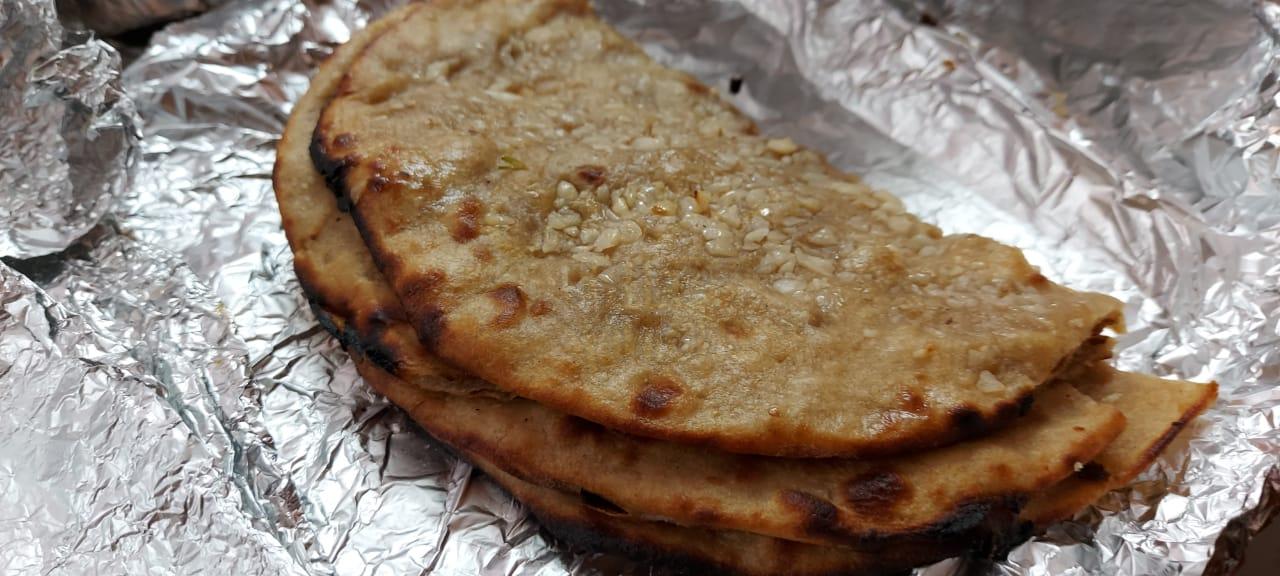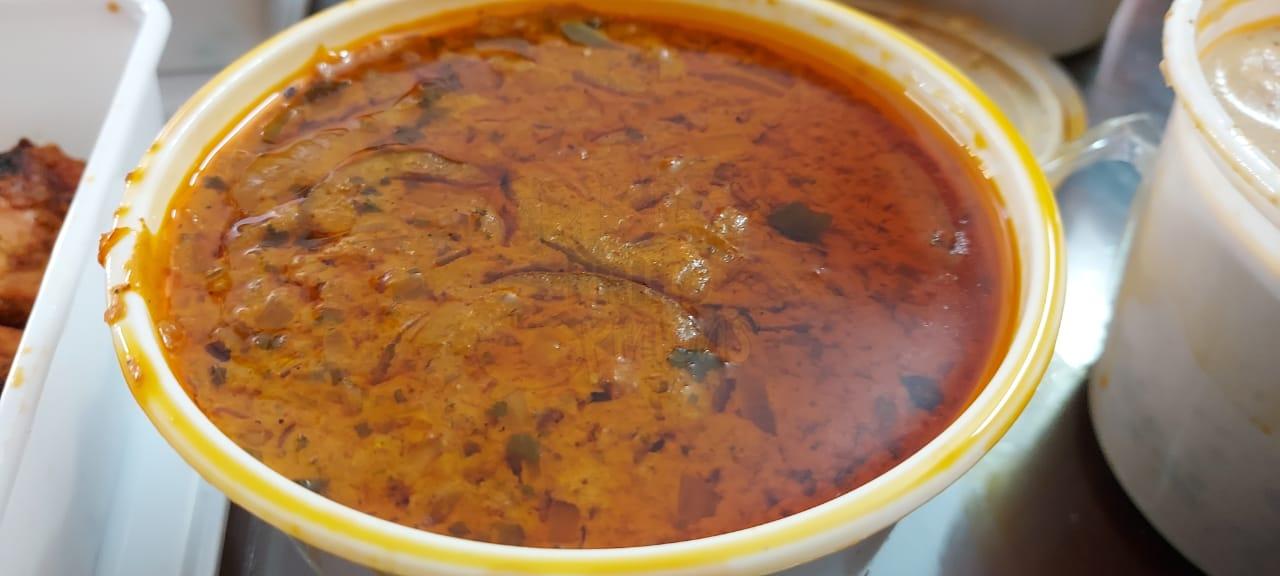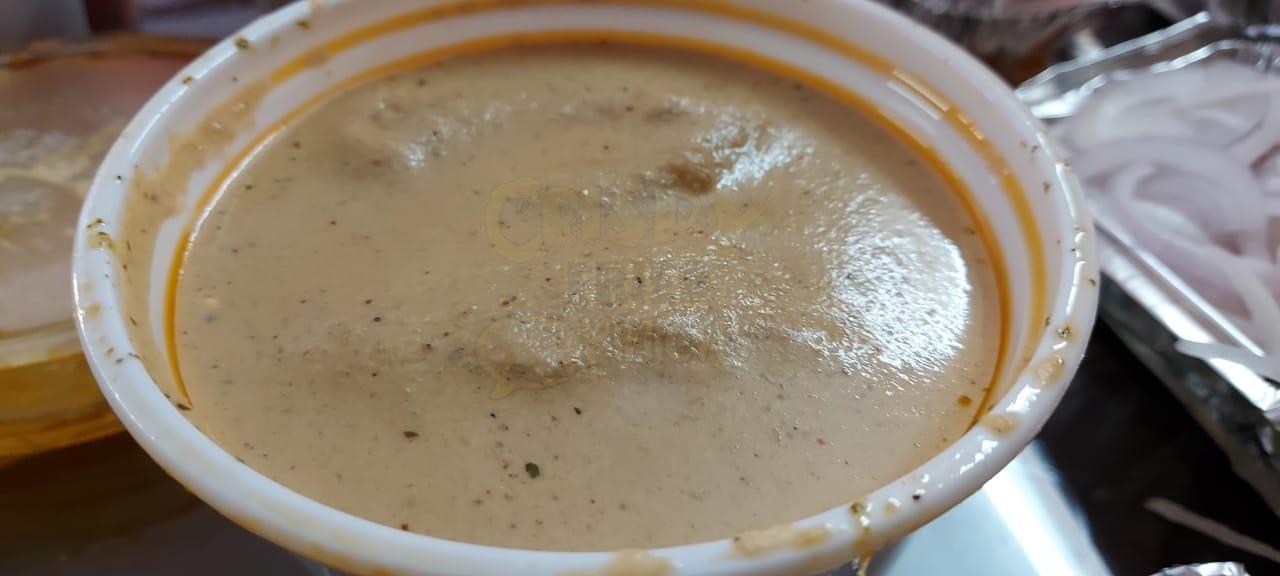 We also ordered 2 Pulavs – Peas Pulav and Chicken Pulav. Both the pulavs were very tasty!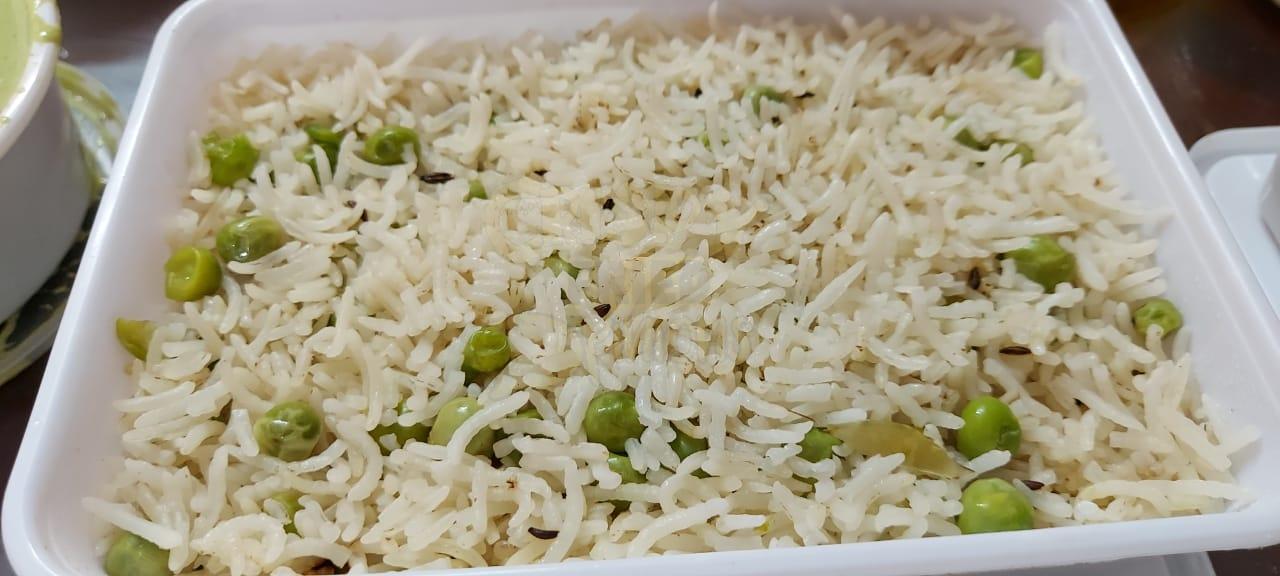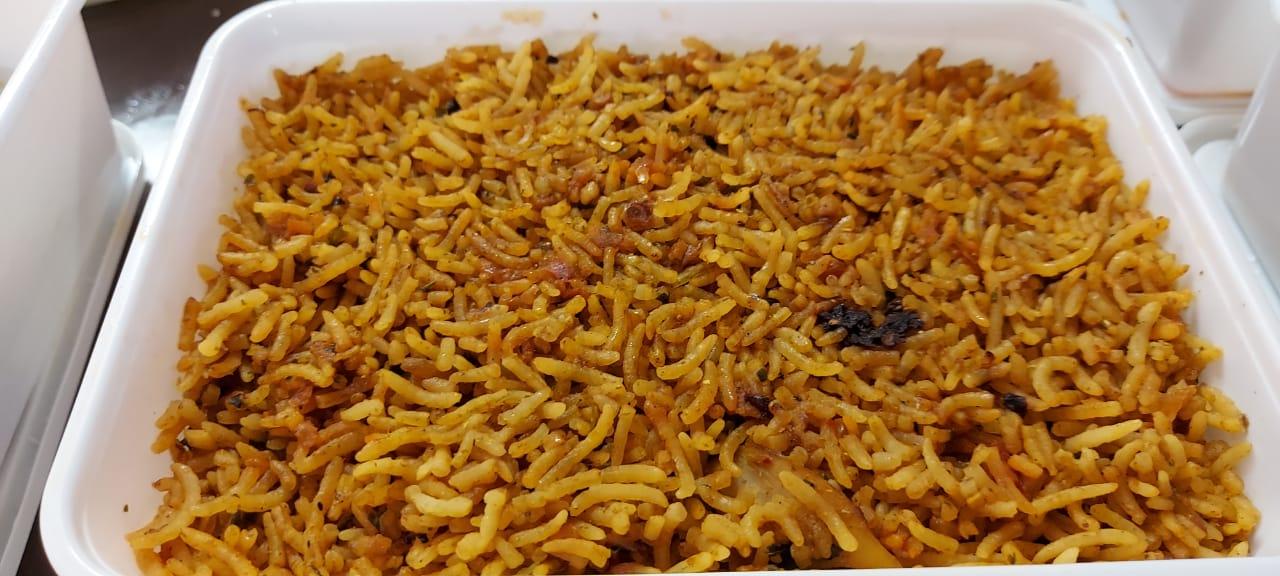 Chole Bhature is one of the specialties of Bhangra which I didn't want to miss, ordered two of them. Of course eating a puffed up bhature right after it is made is another thing totally, but in these circumstances, loved it. The typical Punjabi Amritsari Chole, dark in color was super tasty. The tangy chutney with onions was superb and the fried chillies, totally awesome!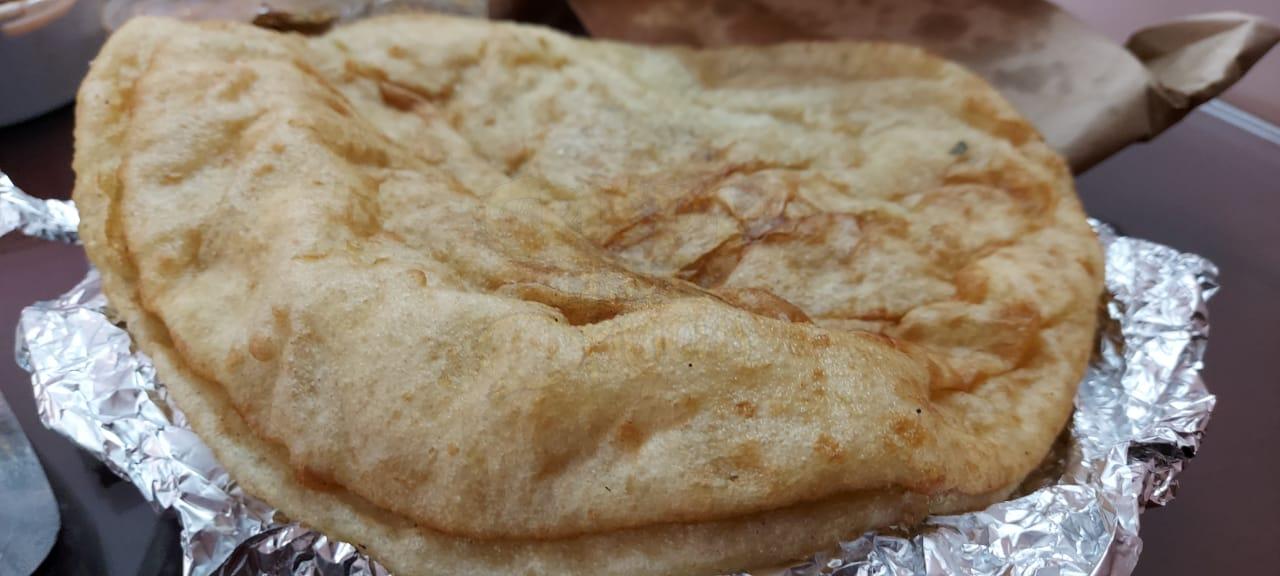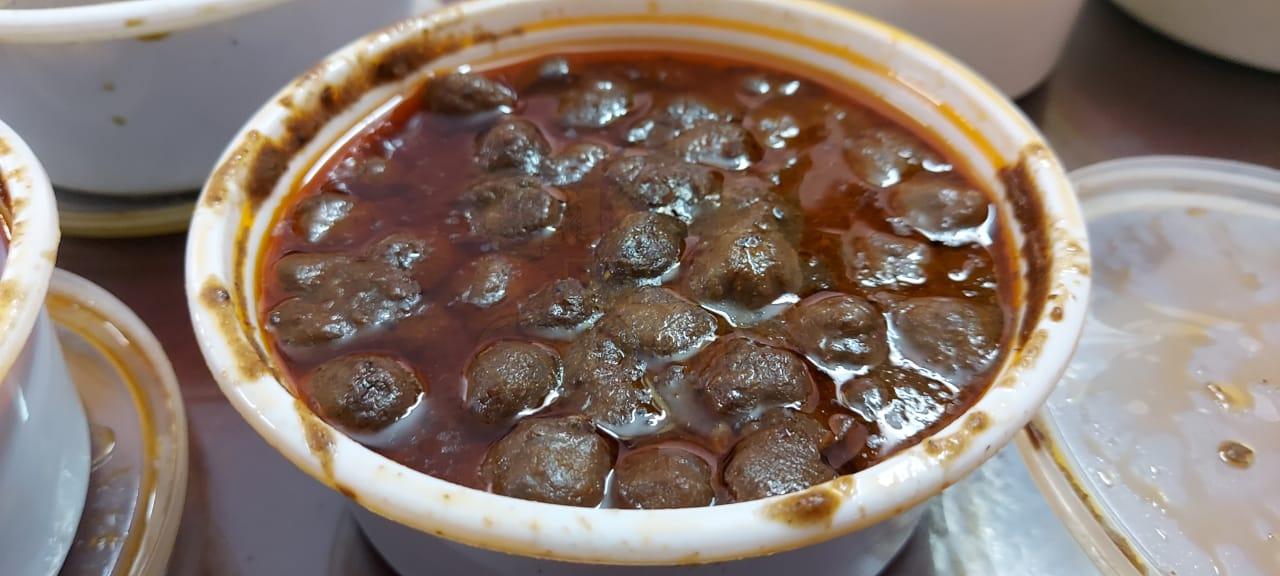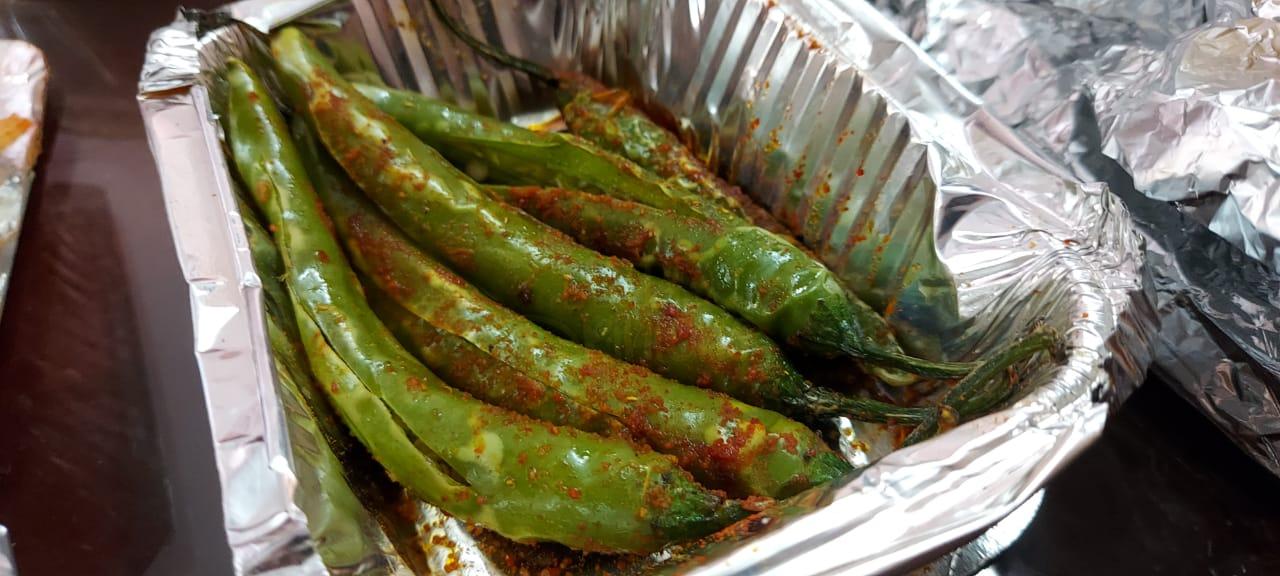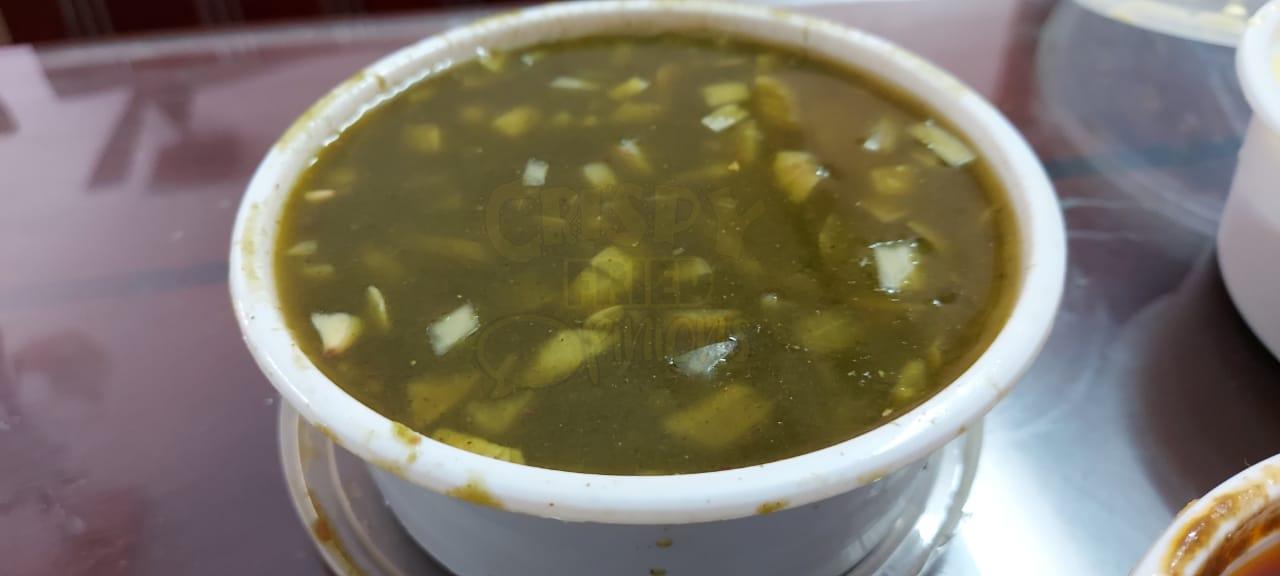 Green Salad was fresh, crisp and crunchy. The Mint Chutney, Boondi Raita, achaar, cut onions were all wonderful.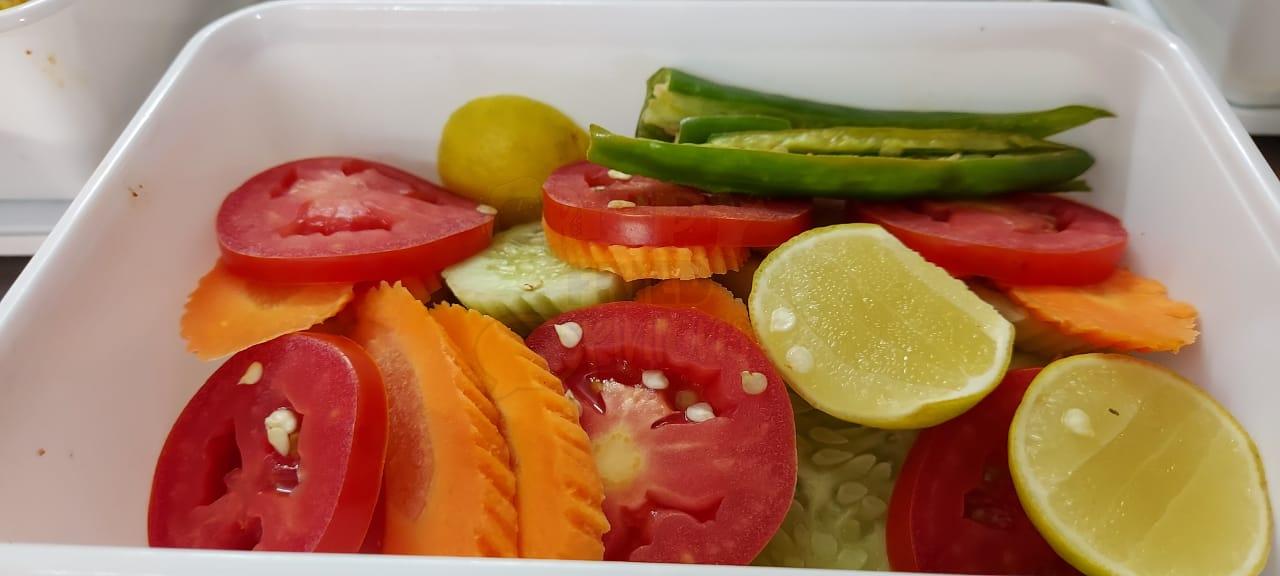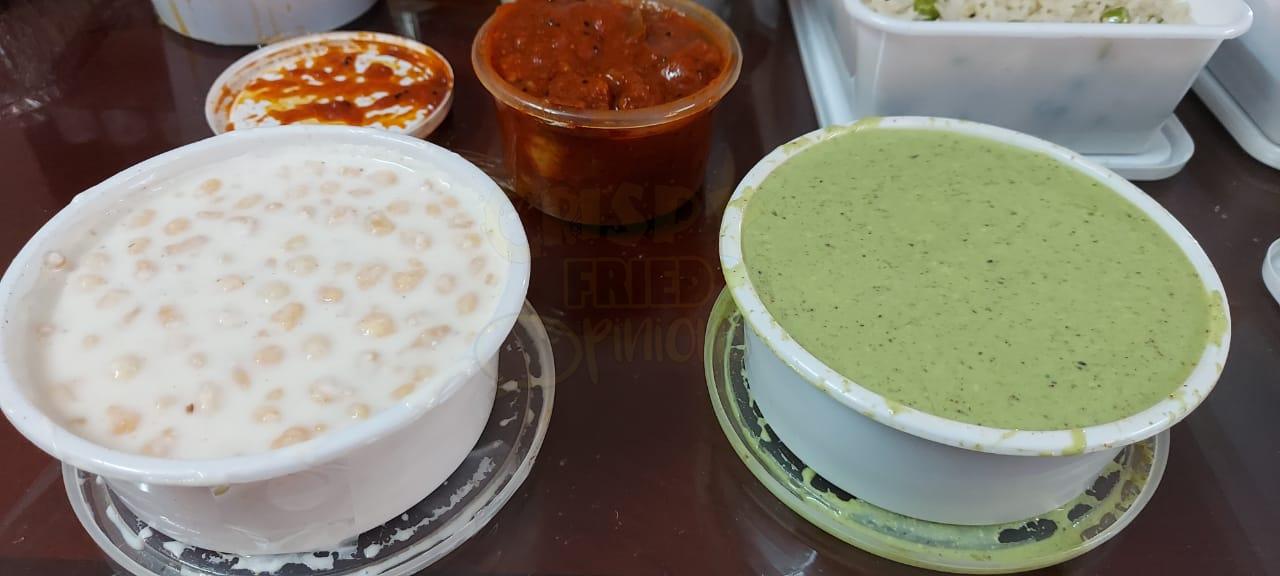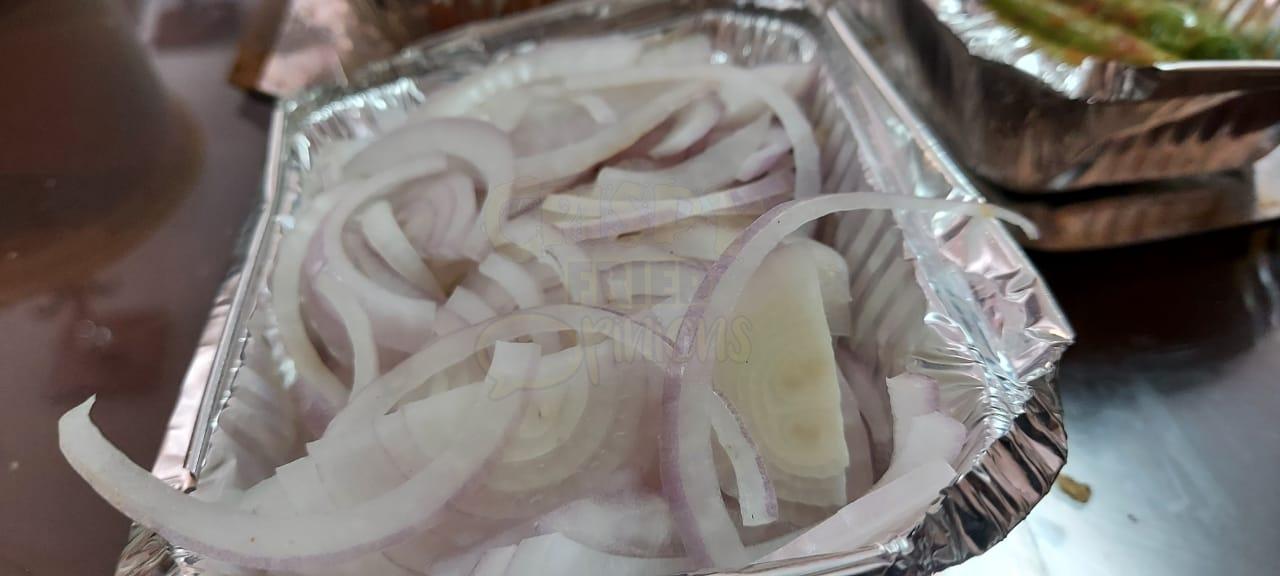 Mr. Navtej was kind enough to send rice kheer as complimentary along with his birthday wishes! It was tasty too!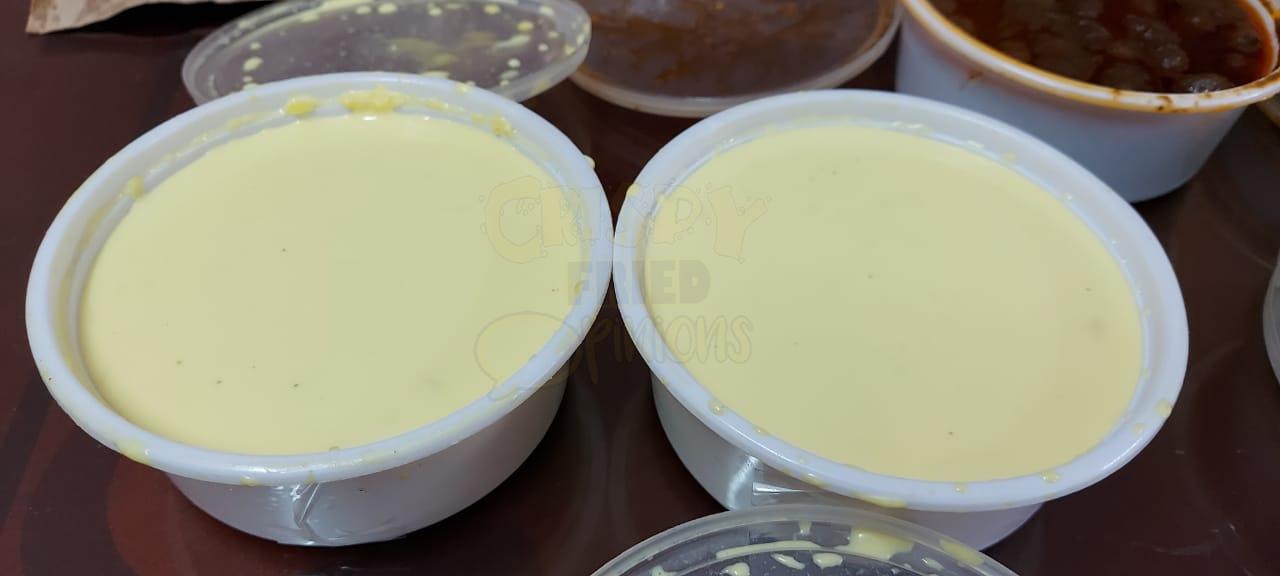 Finally deep-dived into food and I couldn't be happier! 🙂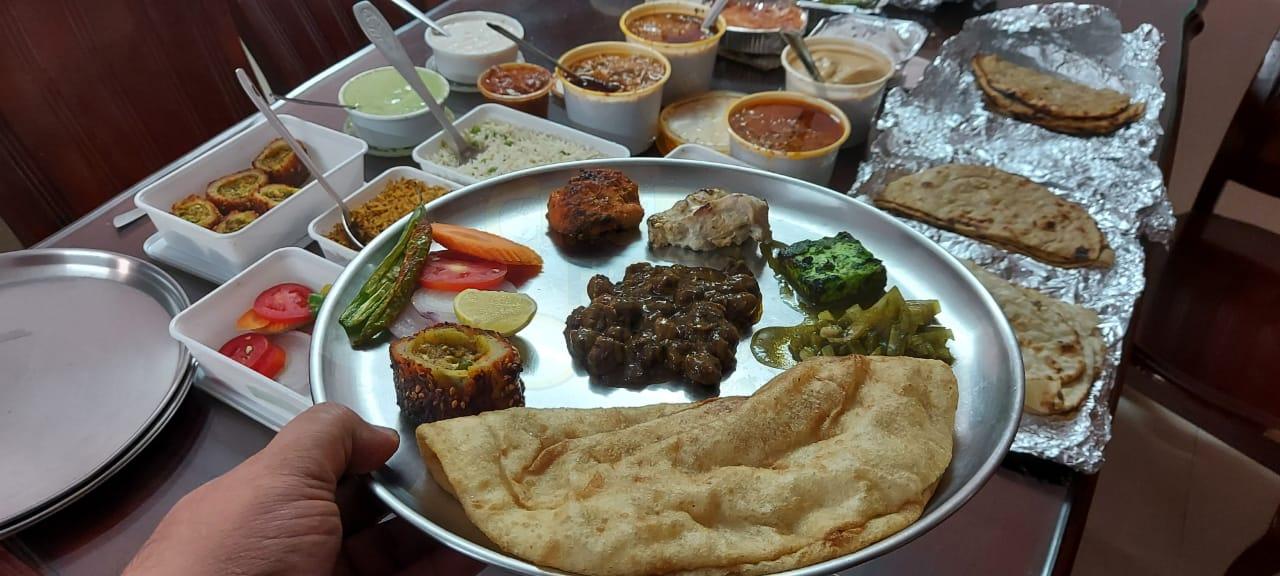 Most importantly the birthday girl loved the food. In fact, we all did! We paid 3.2K in all, an absolutely tasty and satisfying Birthday lunch for my daughter. As I have mentioned, Bhangra is one of my favorite places. I'll be glad to recommend them and order again and the next opportunity!