A visit to Besant Nagar after along time to catch up with a couple of close friends. After an hour of strolling on the beach, we decided to have dinner somewhere in the vicinity. That's when we spotted the board Shree Konar Vilas. This seemed like a new place, earlier there was some pizza joint there if I remember right. Decided to try !
The AC Dining is actually quite small, but interiors were done up well. There were a few tables on the outside, so you could opt for a non-AC dining too. I felt the lights were a bit too dim outside though.
The menu was crisp and clear. We basically wanted to have a 'parotta dinner', so decided to order a few variants of parotta.
We ordered Madurai Special Bun Parotta, Veechu Parotta, Cheese Parotta, Egg Kothu Parotta, Pichi potta Chicken, Egg Podimas and goli sodas.
Egg Kothu parotta and Veechu Parotta came first.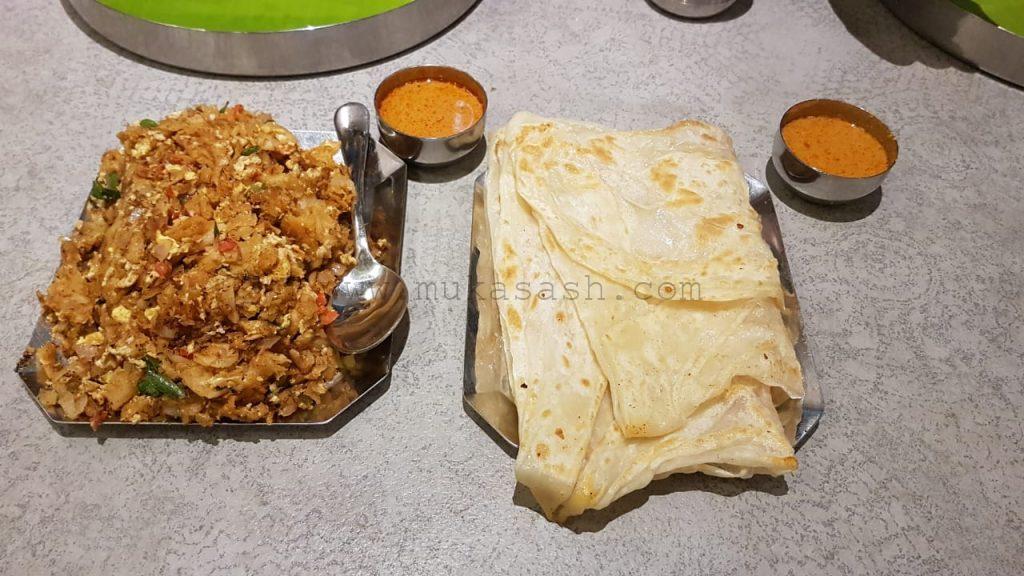 Egg Kothu parotta was very well done, loved it !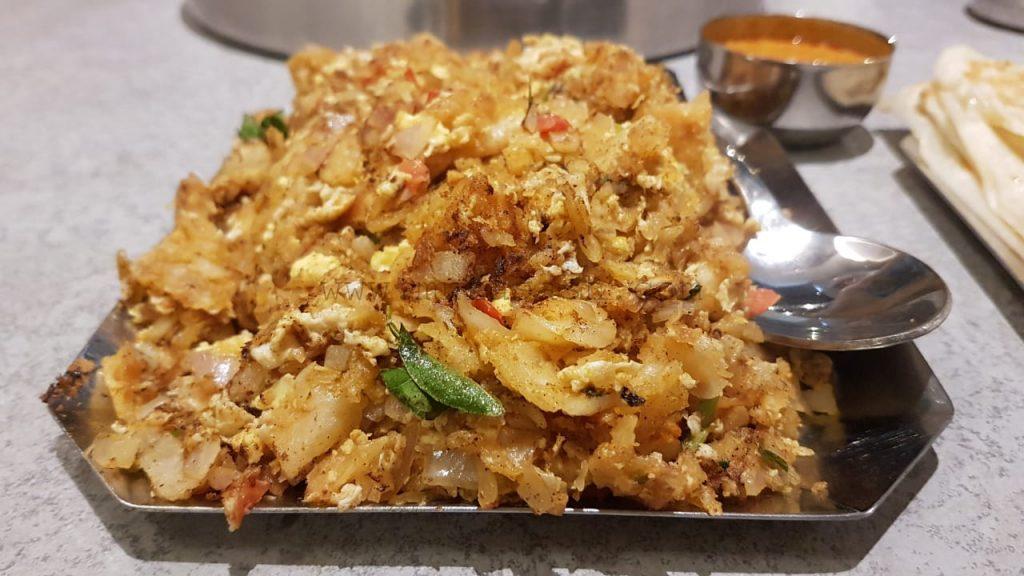 Veechu Parotta was also very good. The salna that came with it lacked the punch. It was tasty, but a bit too subtle.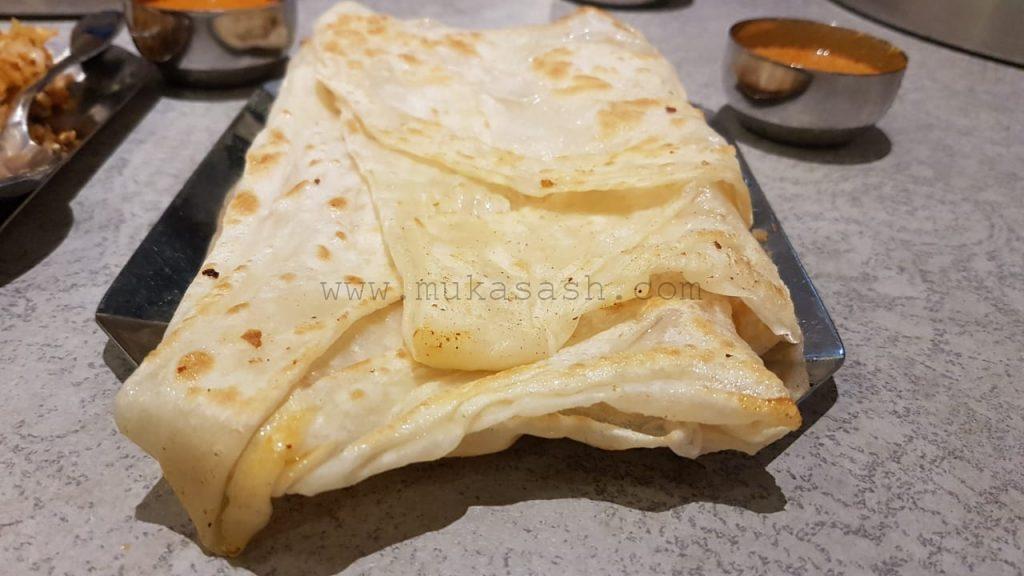 Friend ordered a Cheese Parotta, it was good.


Pichi potta Chicken was wonderful. The red chillies (molaga vaththal) added a wonderful flavor to it, chicken was soft and well-cooked.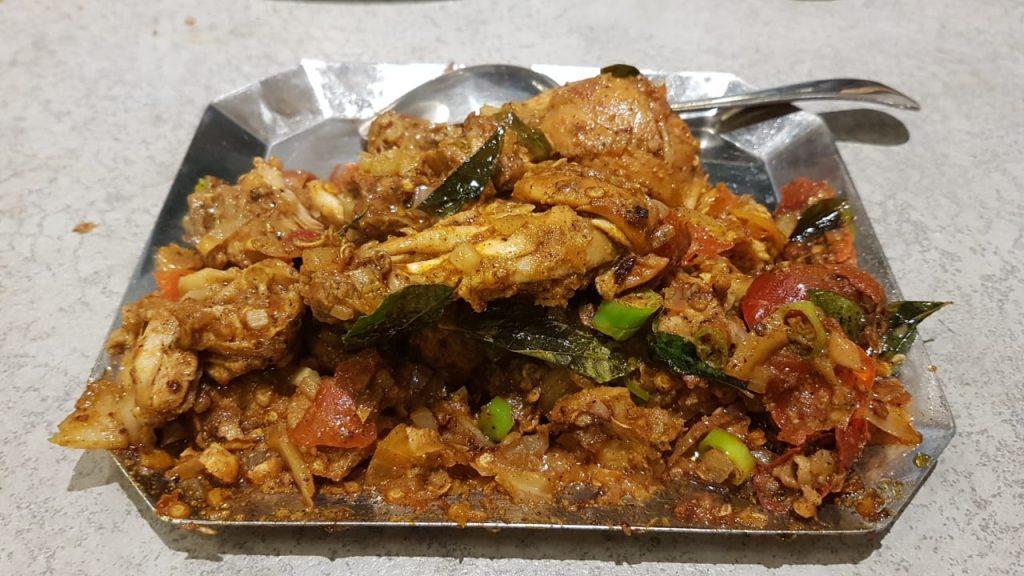 Friends liked Egg Podimas, I didn't try as I was too focused on the chicken. 🙂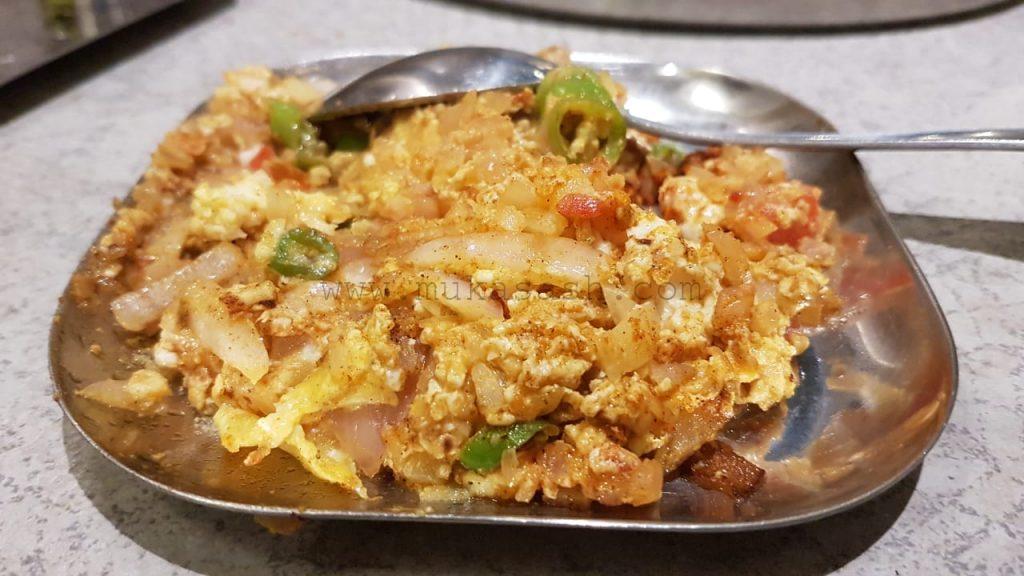 Madurai Spl Bun Parotta took a while to come, it was freshly made, but somehow felt the inside was a bit undercooked. I felt it should have stayed a little longer in the tawa.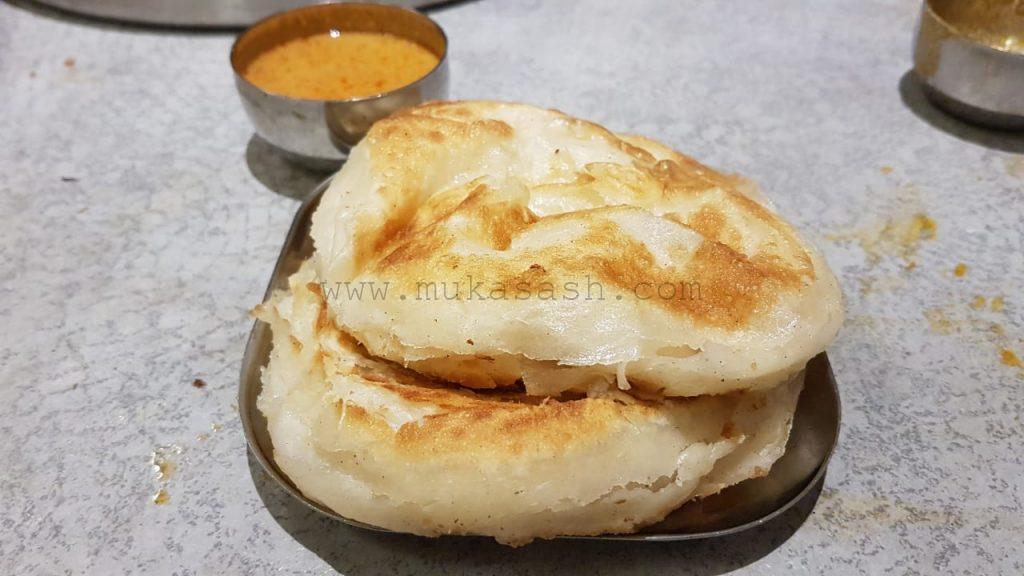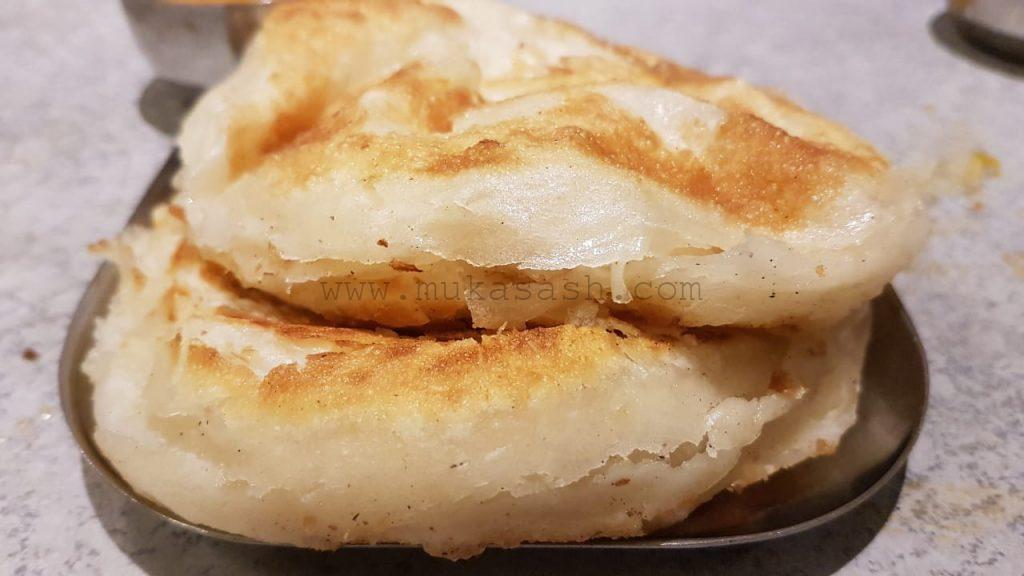 We had a Goli Soda each, and they seemed to have paneer and Lemon flavors. Paneer was good, but Lemon soda wasn't that impressive as it was a lemon concentrate added in it.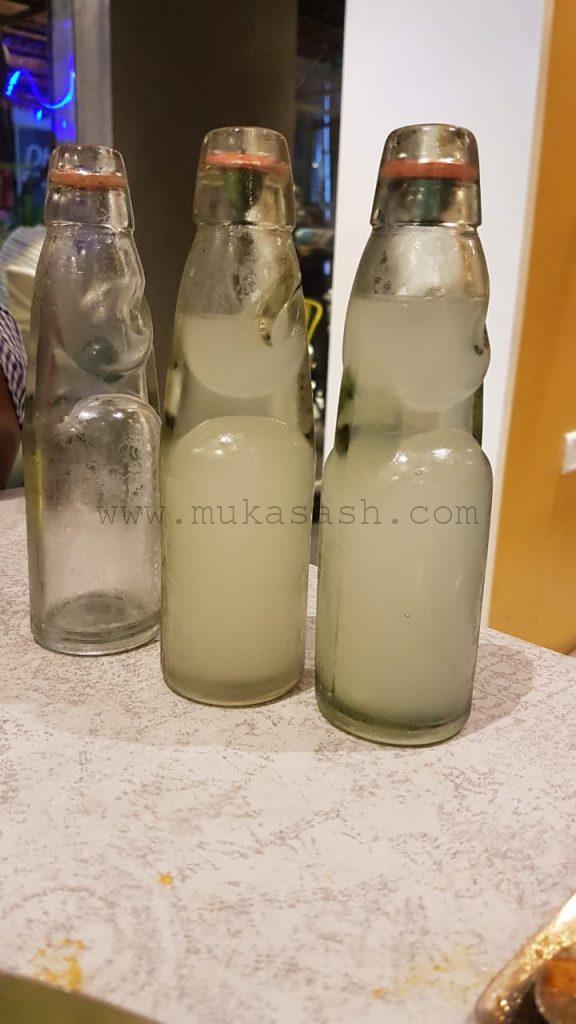 We had to eat the parottas with complimentary salna that they served because they apparently didn't have a nice spicy chicken gravy on the menu. Chicken Paandiyanadu was on our minds, but the waiter said that it was a cashew-based gravy, and a bit sweet. So we had to manage with the salna. A nice spicy gravy would have enhanced this experience manyfold.
Spotted this poster outside the restaurant! I'm not a big fan of these eating competitions; Eat a burger in 12 minutes, eat as many parottas in 5 minutes, so on and so forth. For the restaurant, its an advertisement, but it puts the participant's health at risk. Of course, the next argument would be that no one is forcing people to participate, fair enough! Why encourage it at all?!? Just my 2 cents!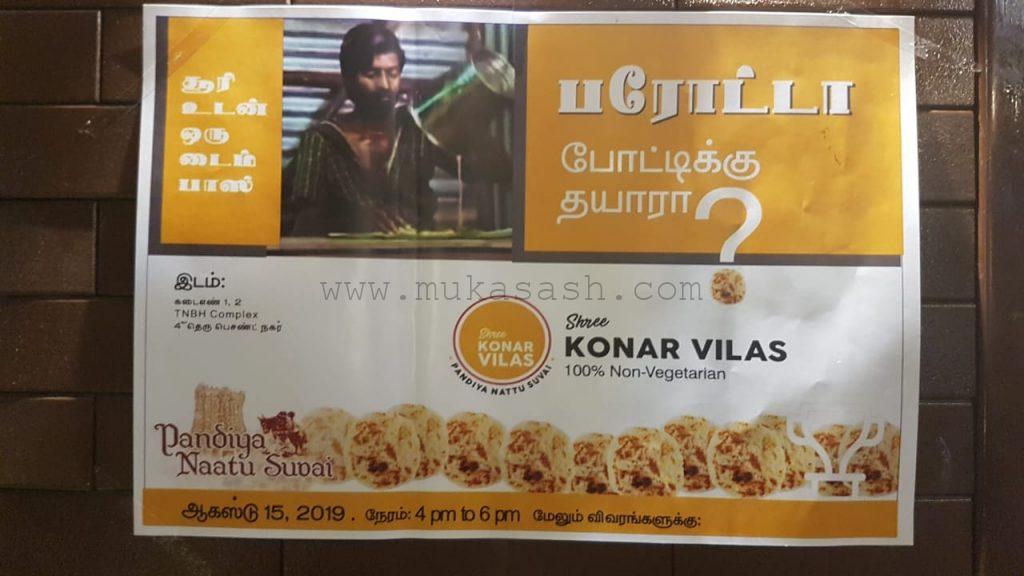 Overall, a nice South-Indian non-vegetarian dinner in Besant Nagar. I would gladly visit again.