Love him or hate him, you can't ignore him. 🙂 Seems to be apt for Seena Bhai Tiffin Centre on N. S. C. Bose Road, Parrys. Have been here a few times, but long ago. In these years, have seen umpteen posts about this place, many mentioning that their quality has gone down, it is over-hyped, etc. etc.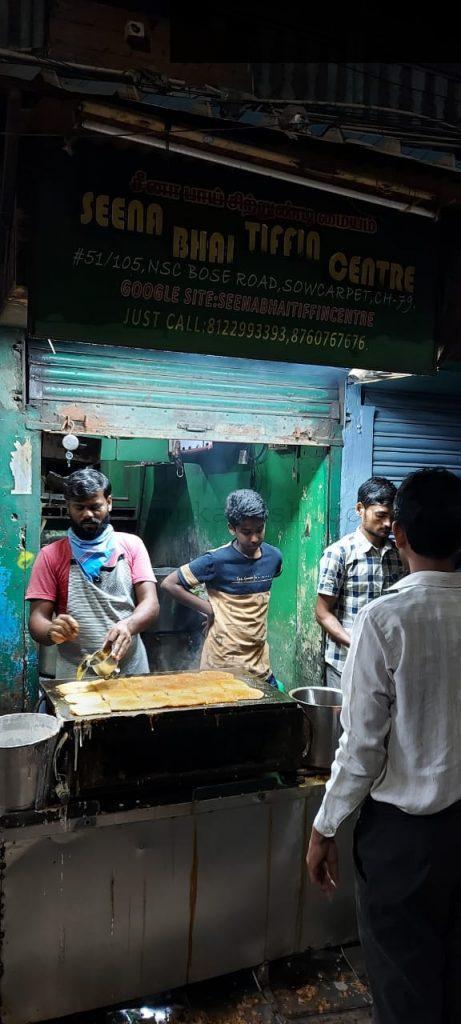 I actually wanted to take a break to writing a blog, but this place actually made me write 🙂
Along with a friend, I was there last night around 09:15 PM, and decided to have a couple of Ghee Onion Oothappams/Dosa and Ghee Podi Idli, apparently the only two items on the menu.
Couldn't help but notice the elan with which he was dishing out dosas, batch after batch! It was really nice to watch. Keep the health quotient aside for some time, or you may get a heart attack looking at the amount of ghee that goes into it. 😉
Quickly clicked some pics as the oothappams were being made, and some short videos too. I'm checking how I can upload/embed videos here, until then please take a look at the pics.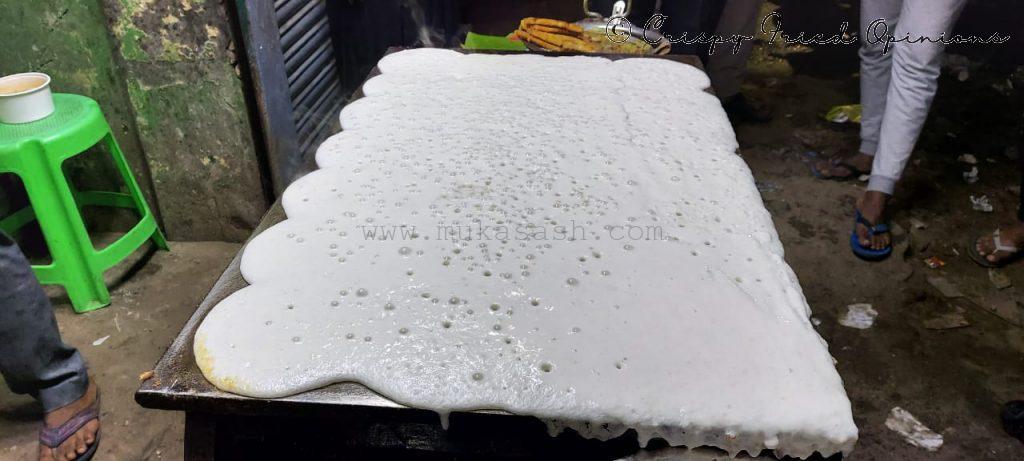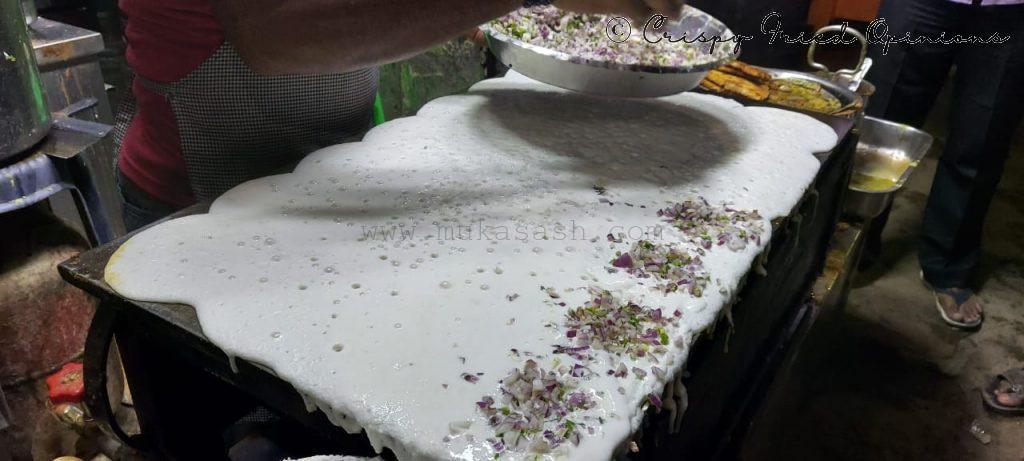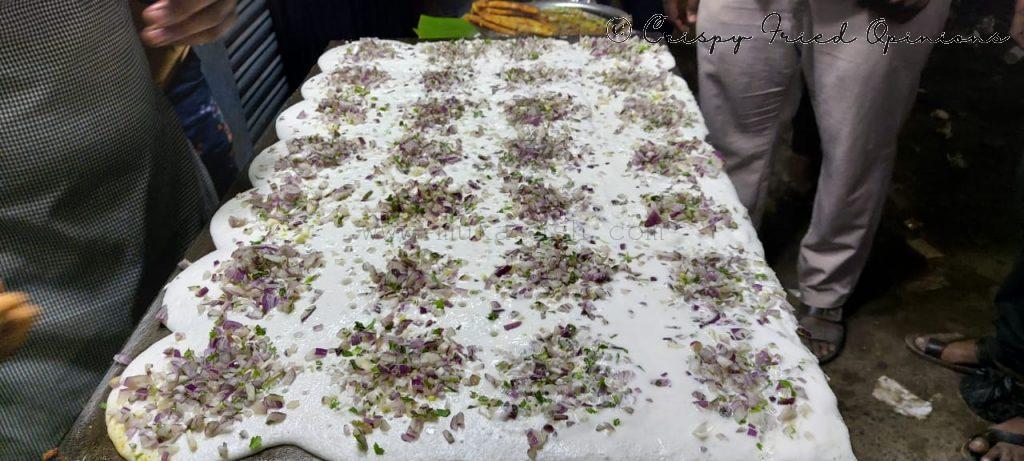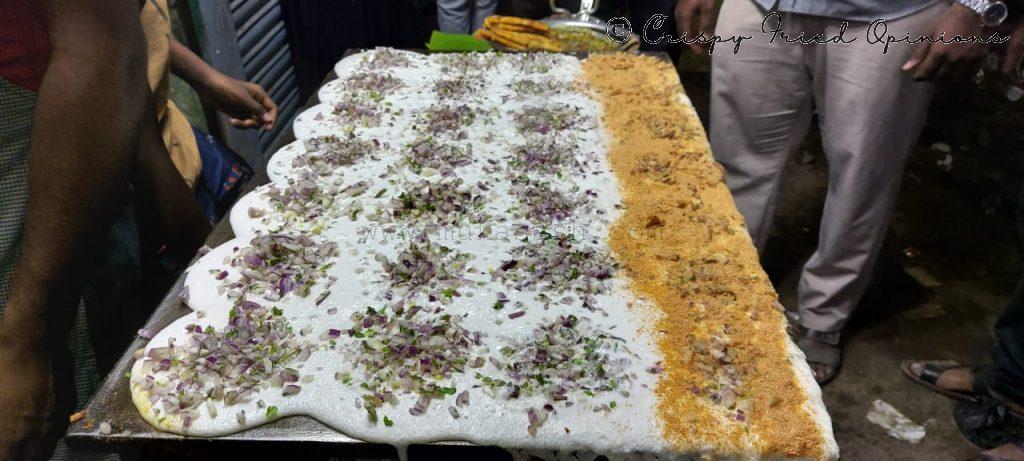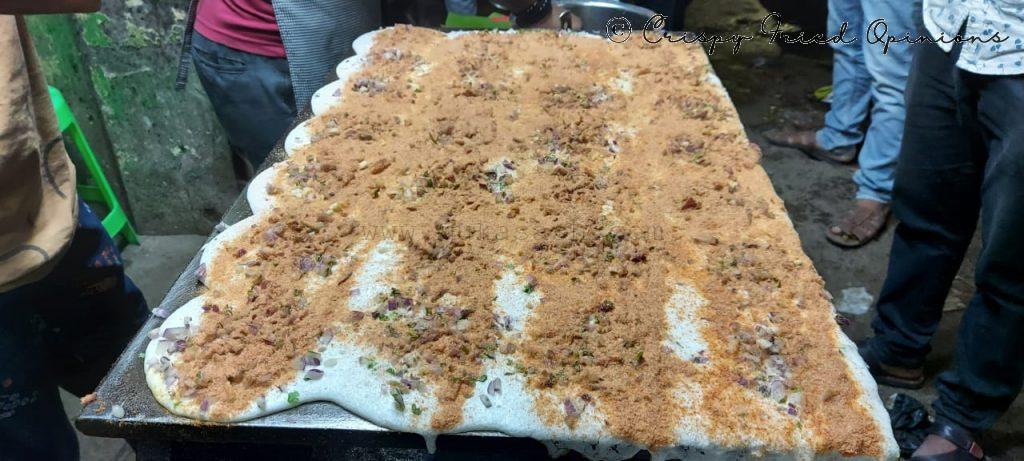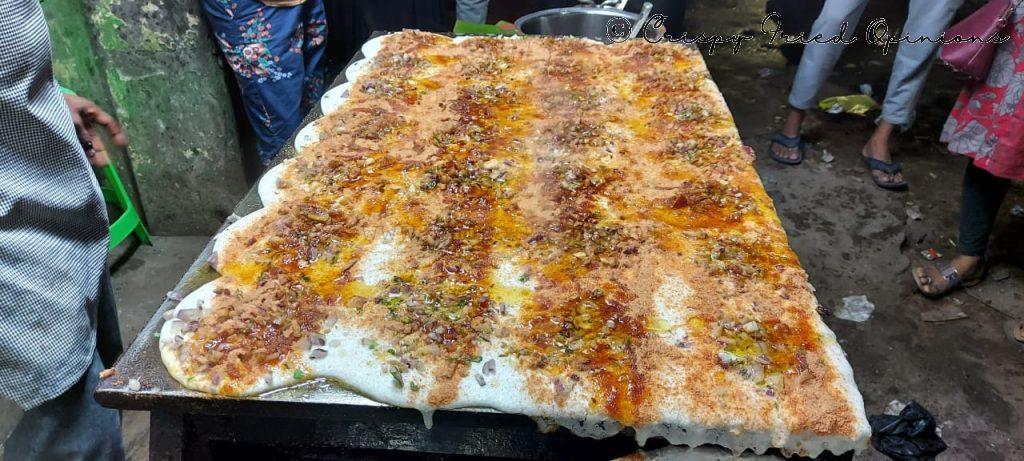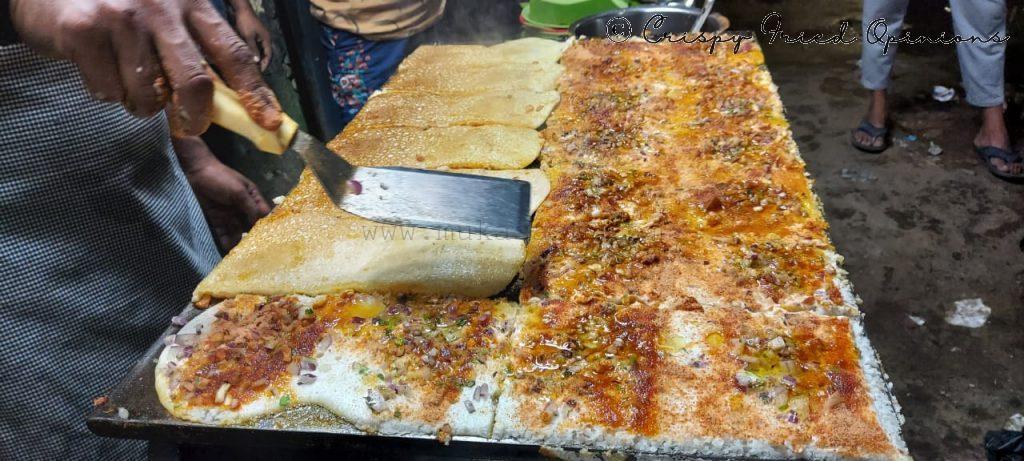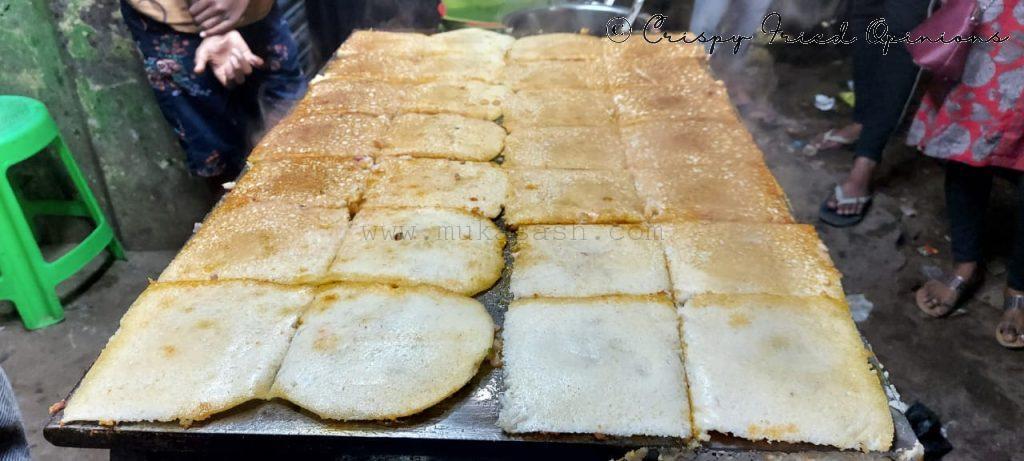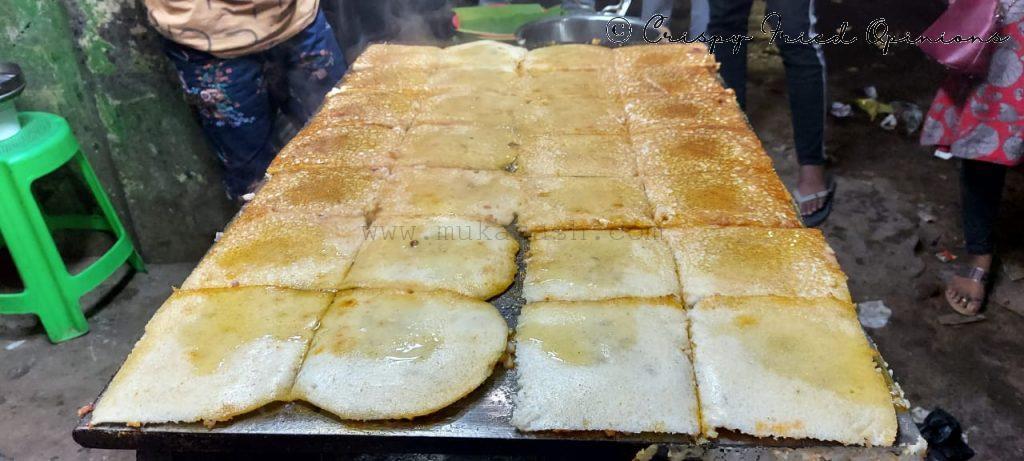 Two pieces of Ghee Onion Oothappam, straight from the tawa, oozing ghee, tasted wonderful with the two chutneys. I liked the raw onion chutney with a slight pungency. Mint chutney was good too!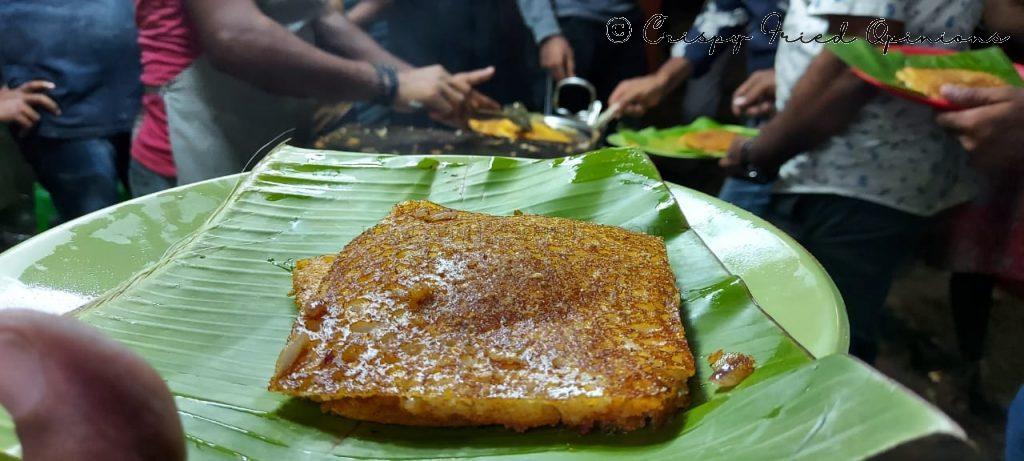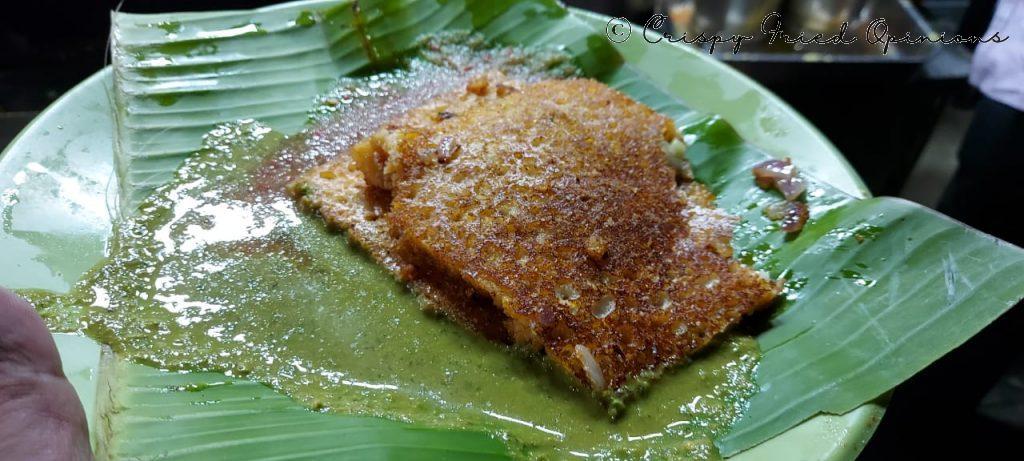 Asked for half a plate of ghee podi idli and this was equally good.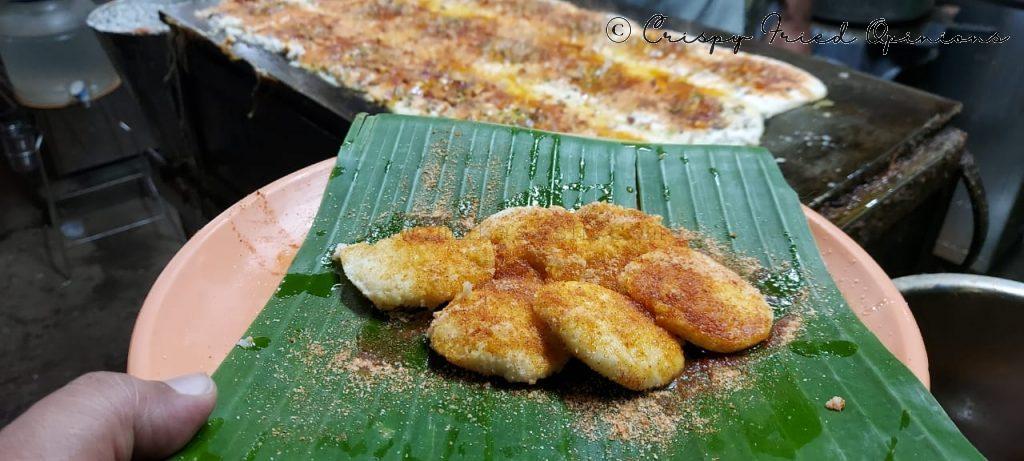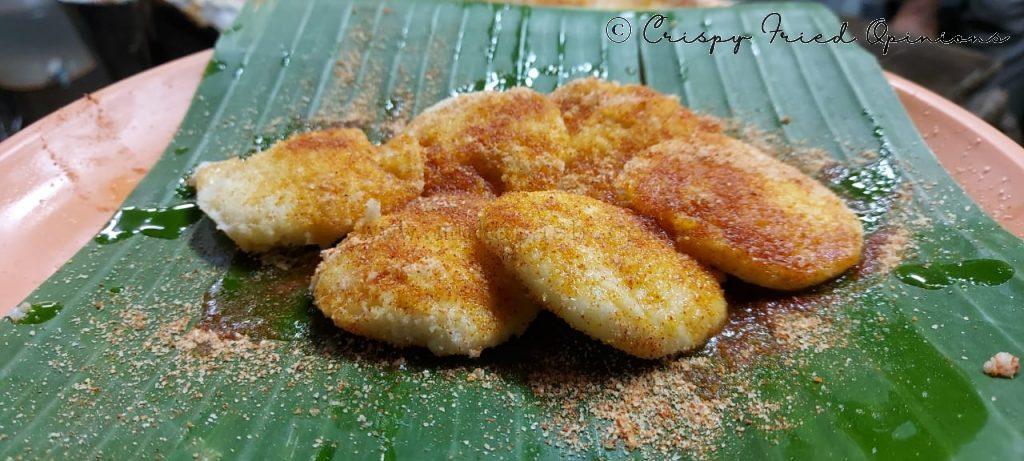 Frankly I didn't have anything to complain. Paid 150 bucks for 4 pieces of Ghee Onion Oothappam and half a plate of Ghee Podi Idly. Fair enough! Its a small roadside shop, hygiene is obviously not at its best, but then, being used to many thalluvandis, I wouldn't complain at all!
Even if I don't go all the way to Sowcarpet to taste this stuff, if I'm on that side of the city, I would gladly try!