Though this has been one of the long-pending items on my to-do list, today's visit was a totally unplanned one. The owner of this place Mr. Shyam is a good friend, and I got to know him through one of my close friends. While both of them were there at the restaurant this evening, my friend called to check if I could join them for dinner. I was just done finishing some chores in Alwarpet, and I decided to join them.
The outdoor non-AC seating and the indoor AC seating were renovated recently. The place looked bright, clean and welcoming. There was a big board with the history of how their brand started. Mr. Shyam is a third-generation hotelier, with a legacy of close to 70 years. It was nice to look at the same hotel building, 50 years ago!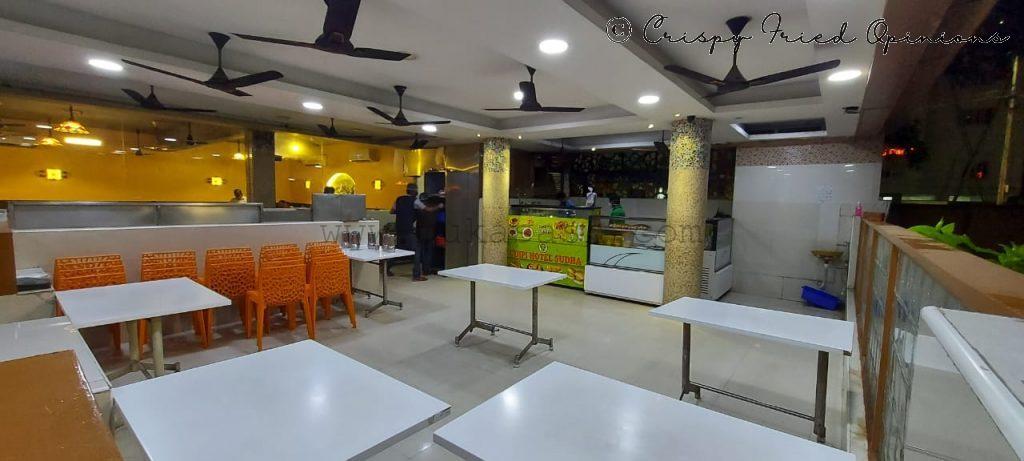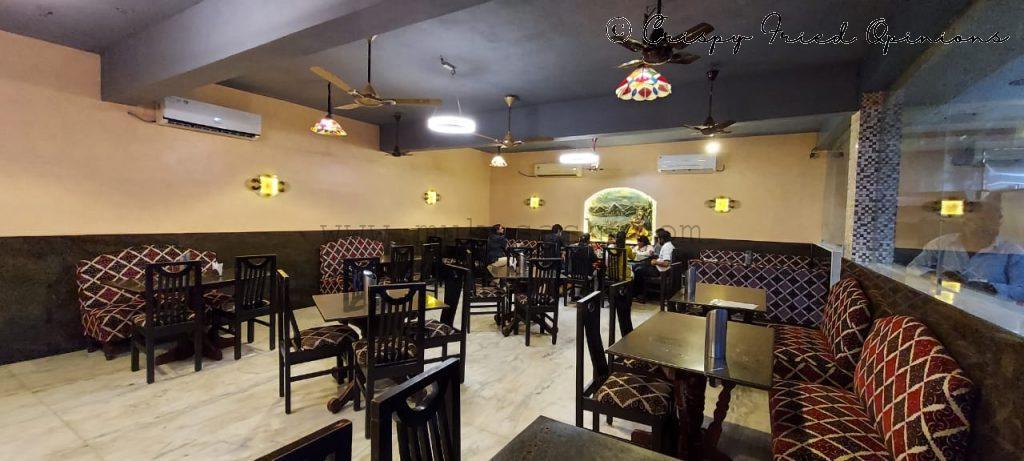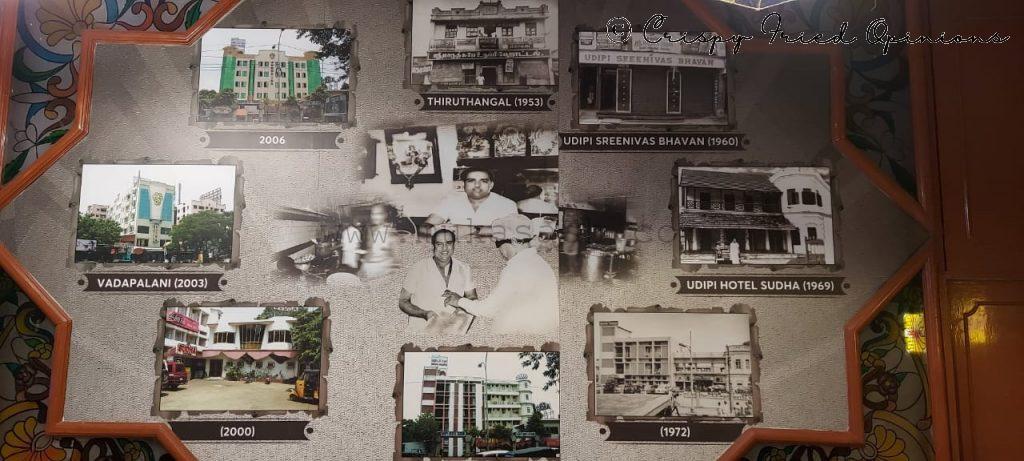 Mr. Shyam took the lead and decided to order for us. He proposed to make the portions smaller than usual so we're able to try a few more dishes. We gladly agreed! So what you're seeing here are tasting portions, and not necessarily the regular portions, barring one or two dishes. Even the dosas were specifically made small in size.

We started with Rasavadai. A piece of medhuvadai nicely soaked in tasty flavorsome tomato rasam, served just rightly hot. We were told the rasam changes every day – pineapple rasam, tomato rasam, and so on.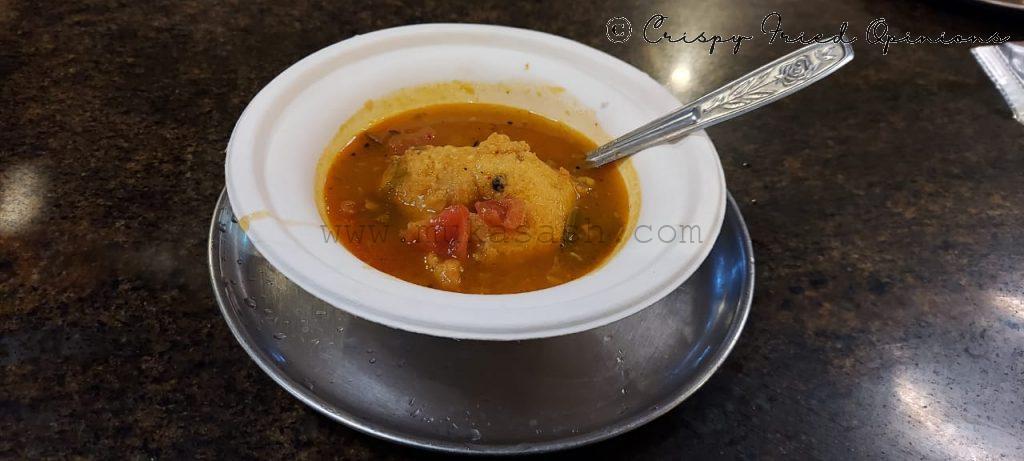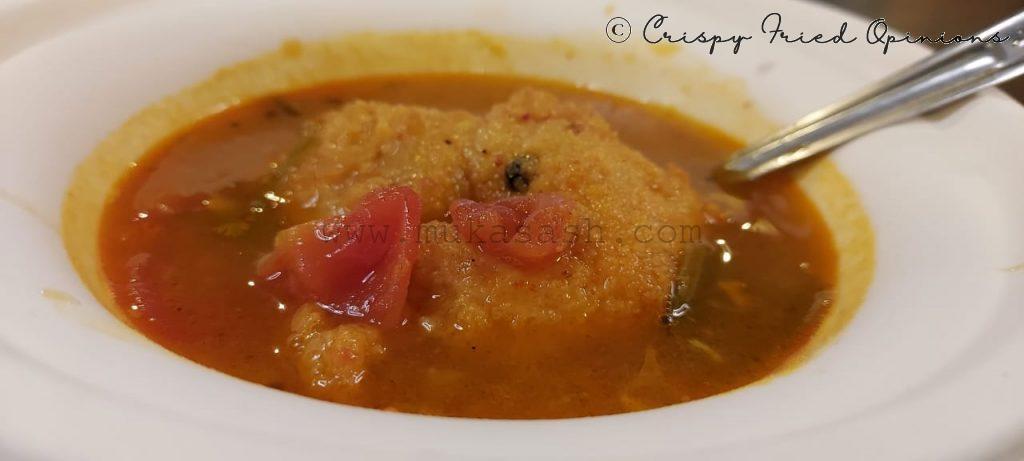 Next to come to our table was the recently introduced dish on their menu – Bengaluru-style Benne Dosa. I loved it. Typical thick and crispy dosa, smeared with chutney inside, and the aroma of butter was superb.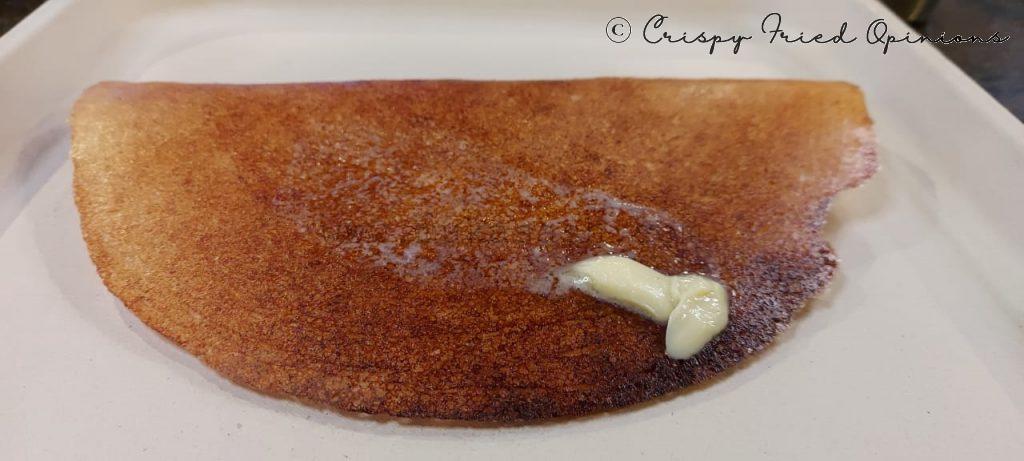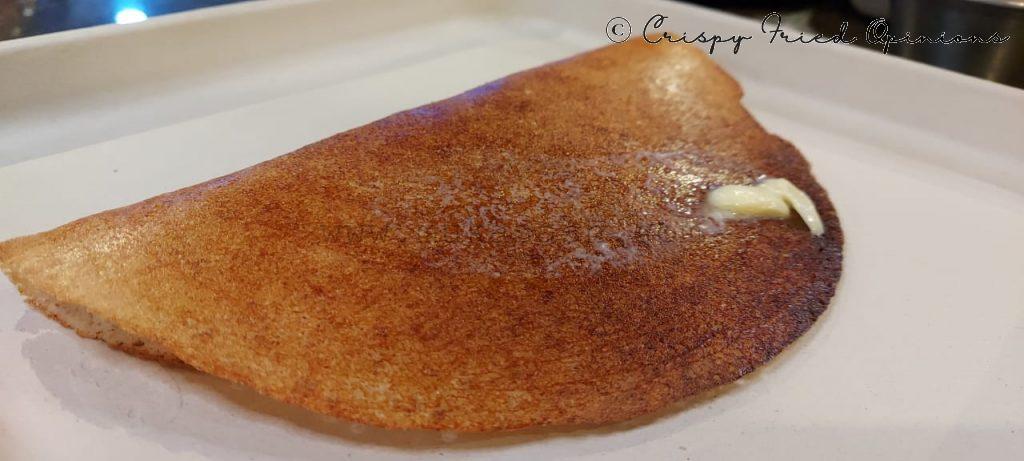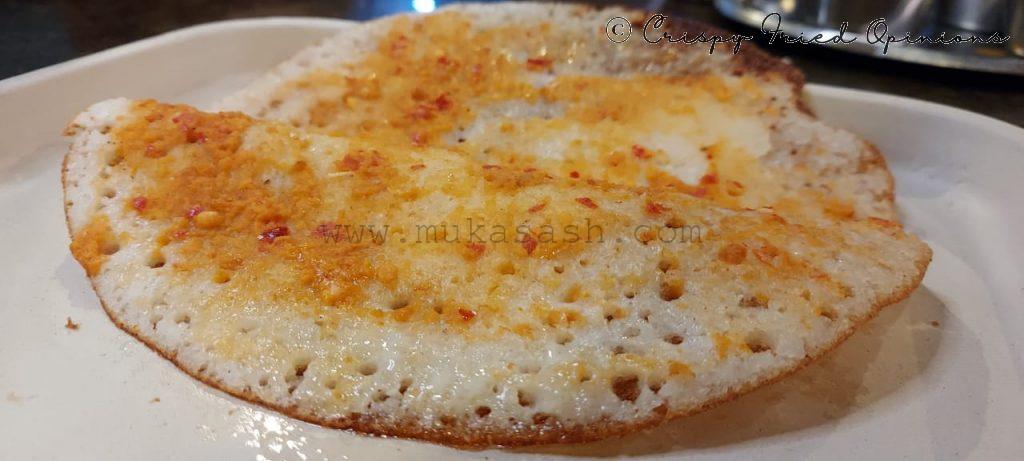 The accompaniments were wonderful. Tasty and fresh chutneys, very yummy masala and tasty sambhar, very slightly sweet unlike the usual Bengaluru sambhar.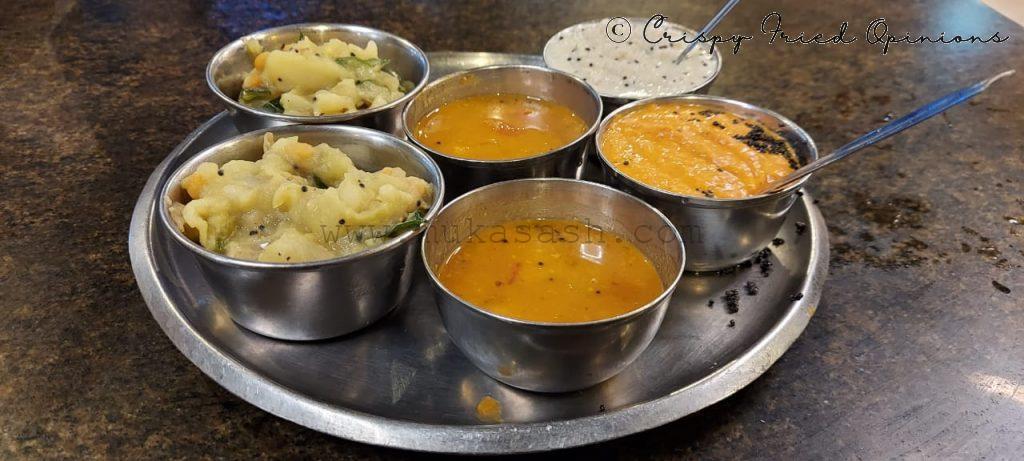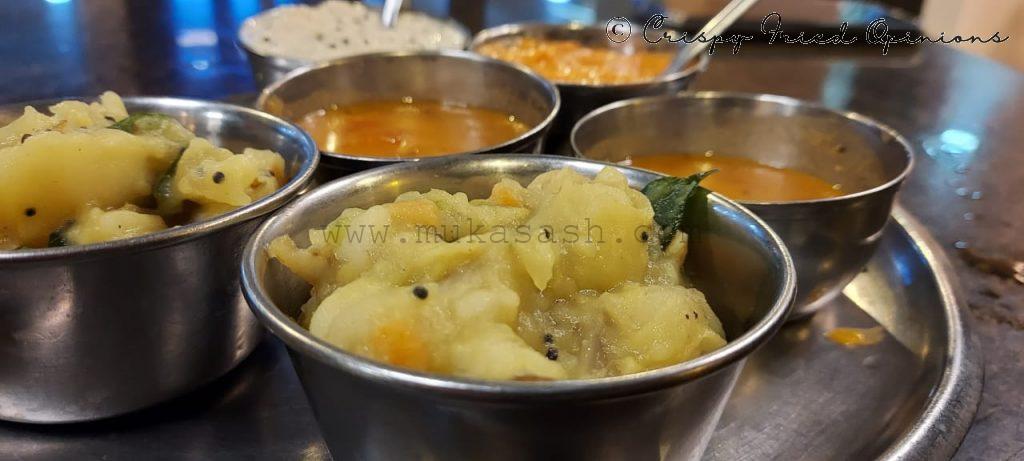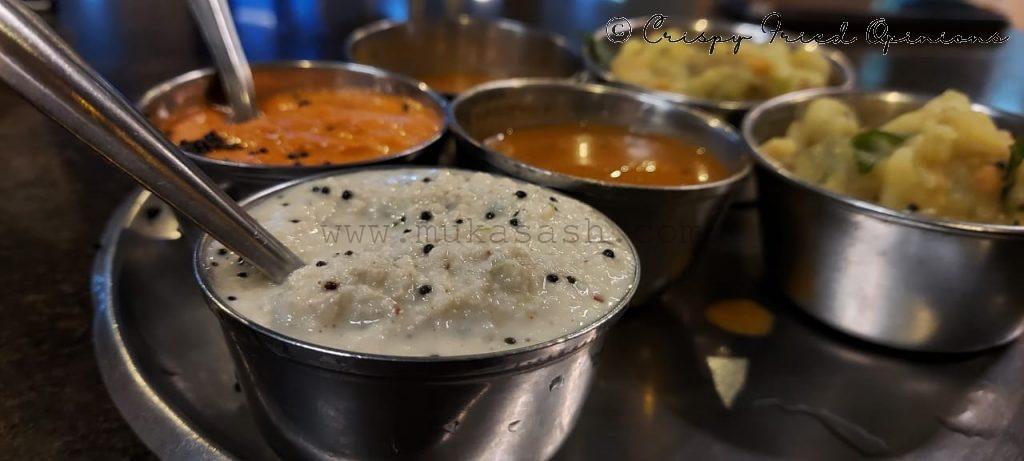 Kaima idly tasted as good as it looked. We devoured it in no time! The good thing was there was no overdose of masala, or oil. I was happy about that.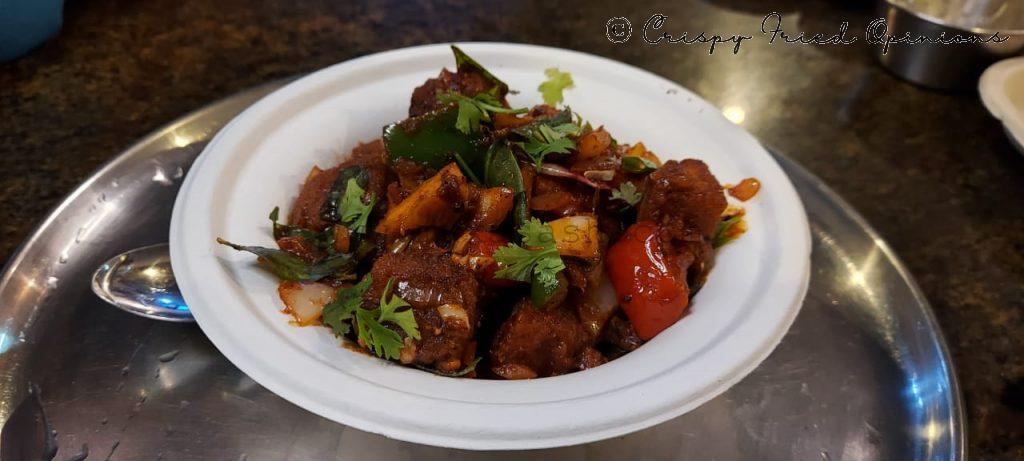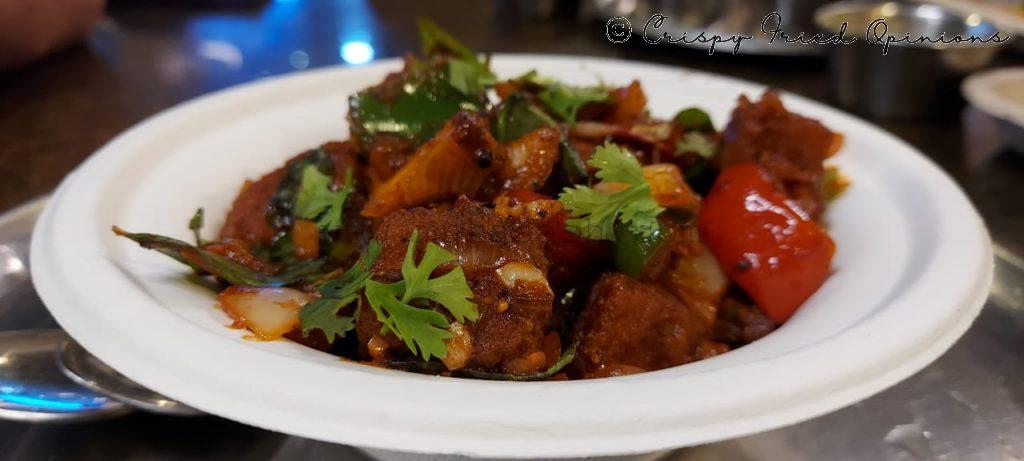 Ghee Podi Onion Oothappam and Ghee Podi Mini Idly followed. I'm a big fan of both these dishes at Murugan Idli Shop. This was different and yummy in its own way. Both the dishes had a wonderful aroma of ghee. While Oothappam was wonderful, I felt the mini idly could have been a little more spicier. It felt like eating a nice homemade one, and not from a restaurant.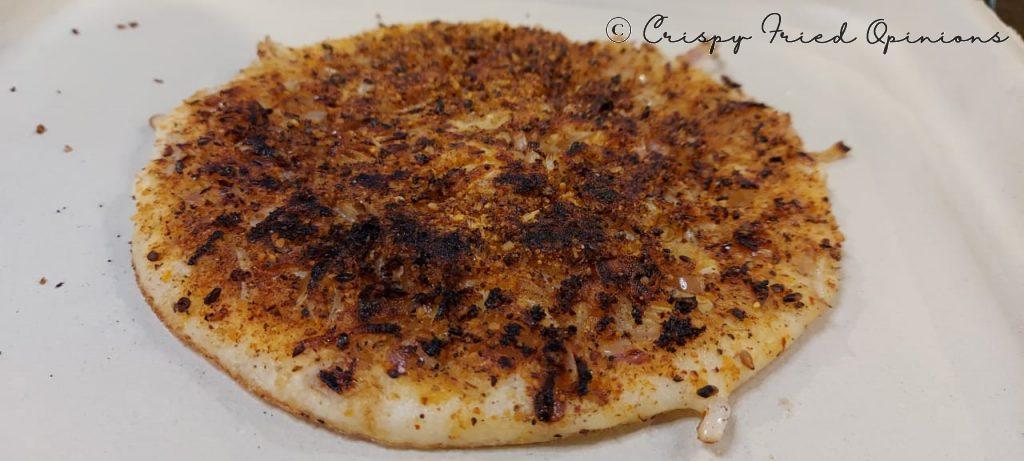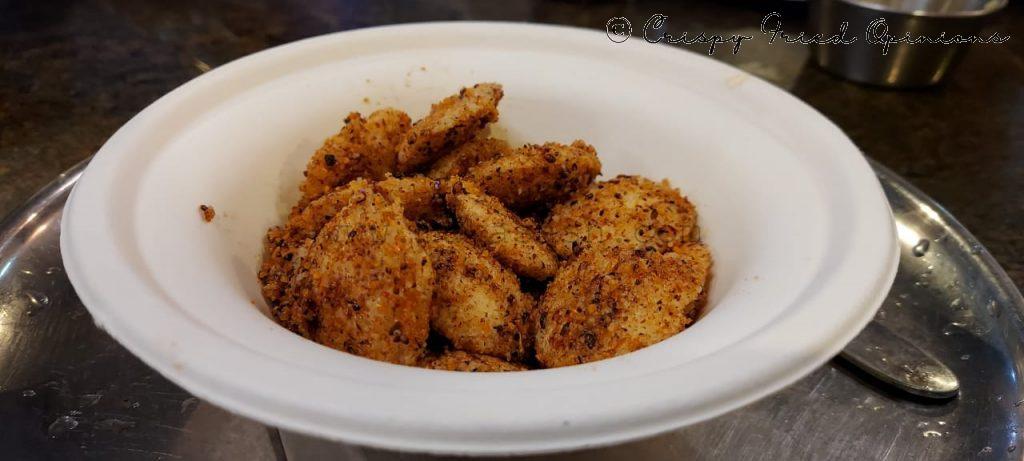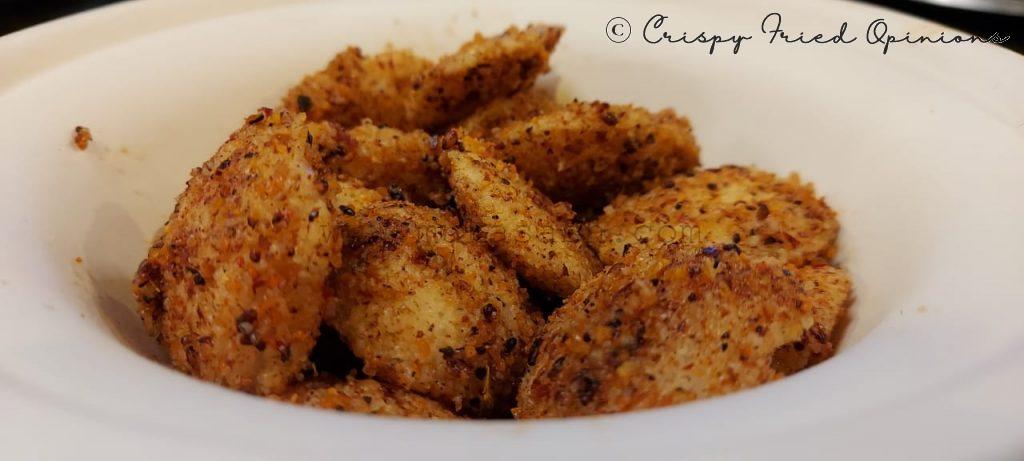 Meanwhile, we got to sample some Jain Sambhar sans onion and garlic. It was tasty too.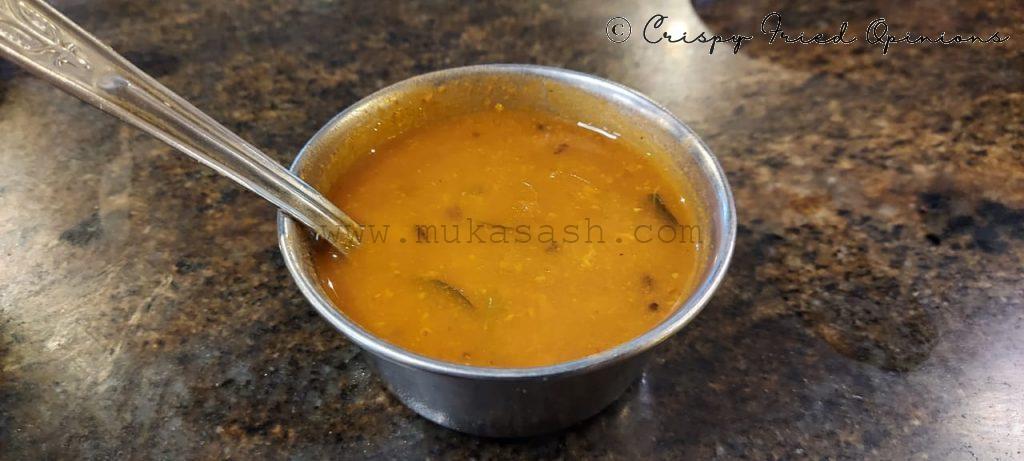 Chilli Parotta was the next dish to come. It tasted as good as it looked. It is one of the favorite dishes for me in a vegetarian restaurant and this one didn't disappoint me one bit! Loved it !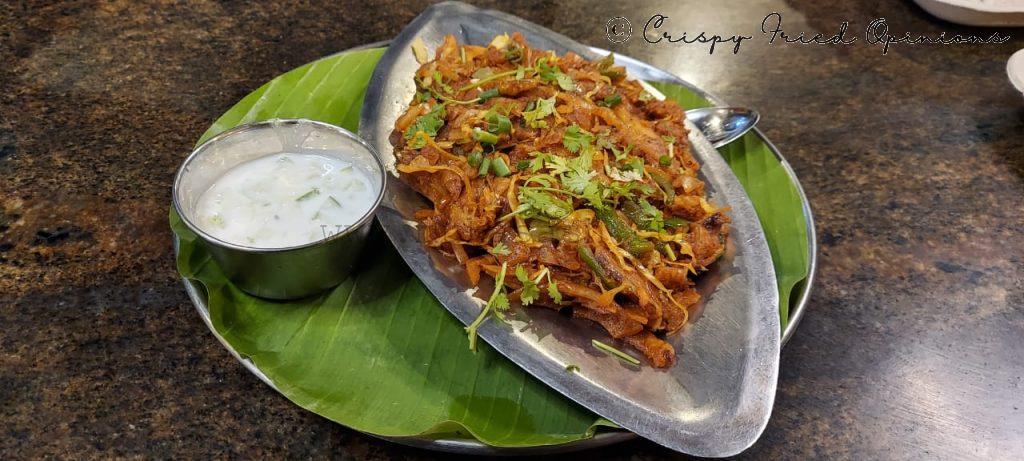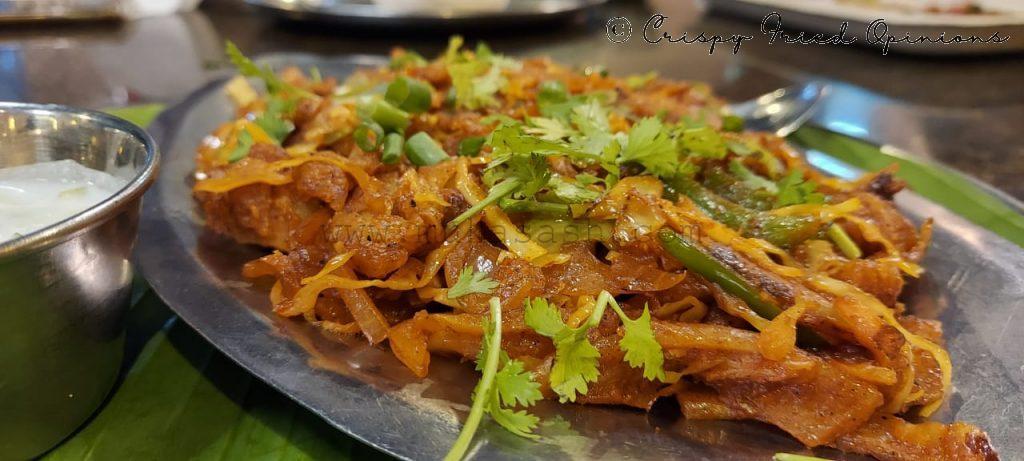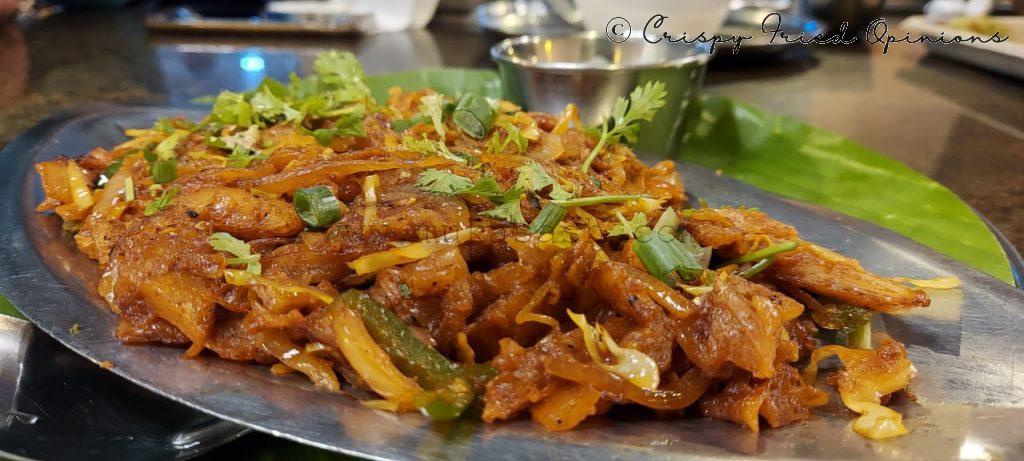 Finally, we ordered a Ghee Onion Rava Dosa, made slightly crispy. We got one exactly how we asked for. This was lovely too !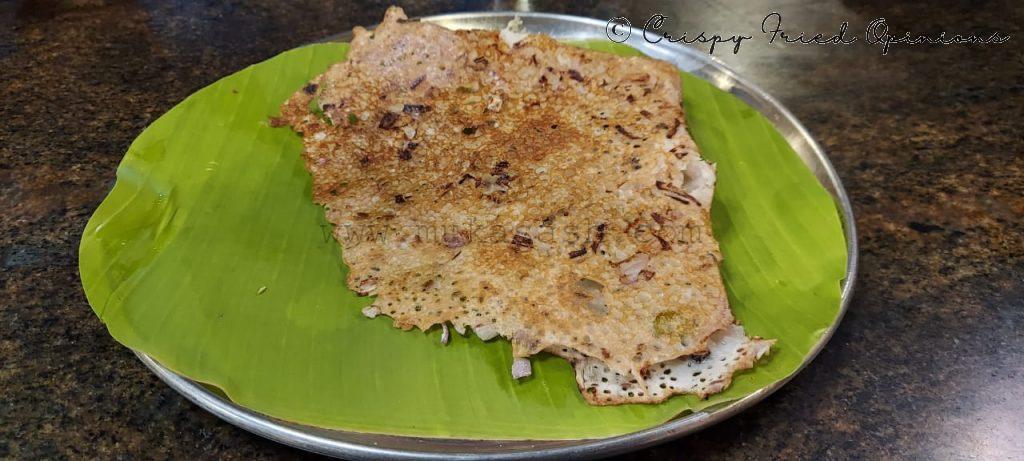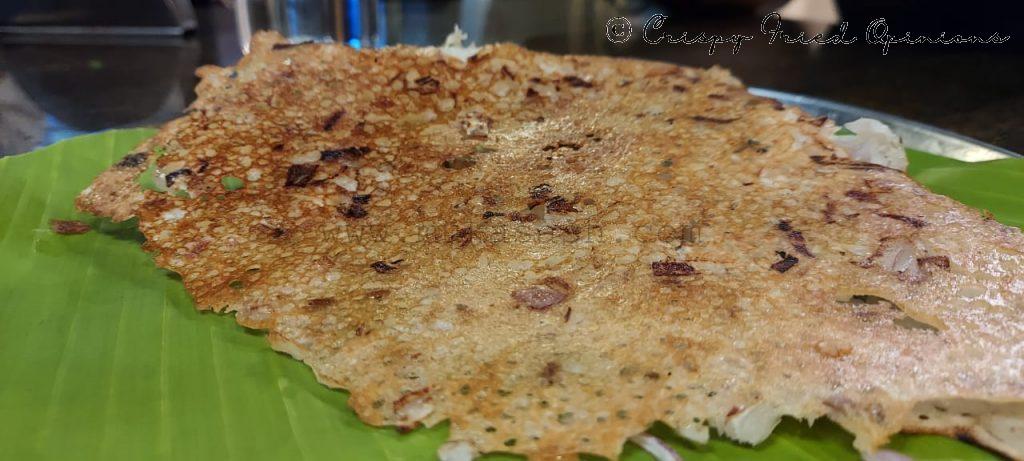 In spite of being small portions, we were just the two of us who ate all this and were understandably quite stuffed by now. Decided to end with a Filter Coffee! The coffee was strong, but thinner than usual. This is how I remember having coffee at home, while growing up. I liked it.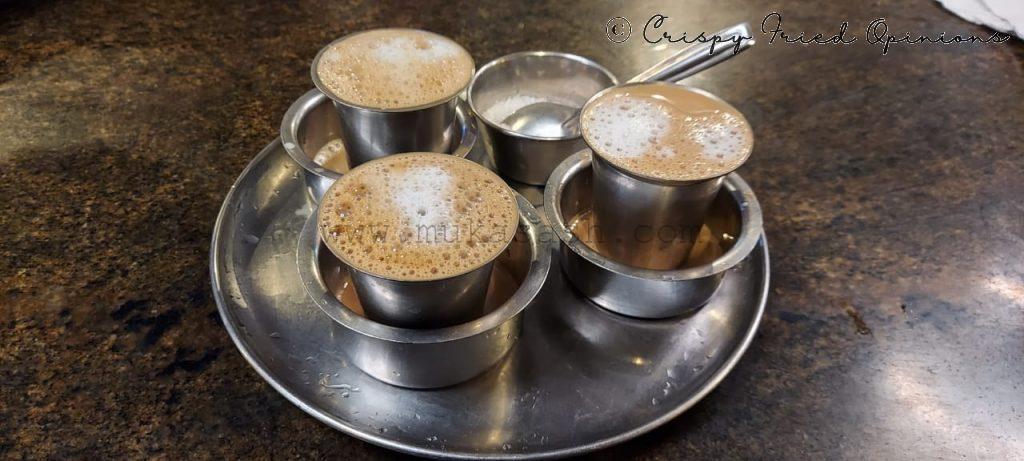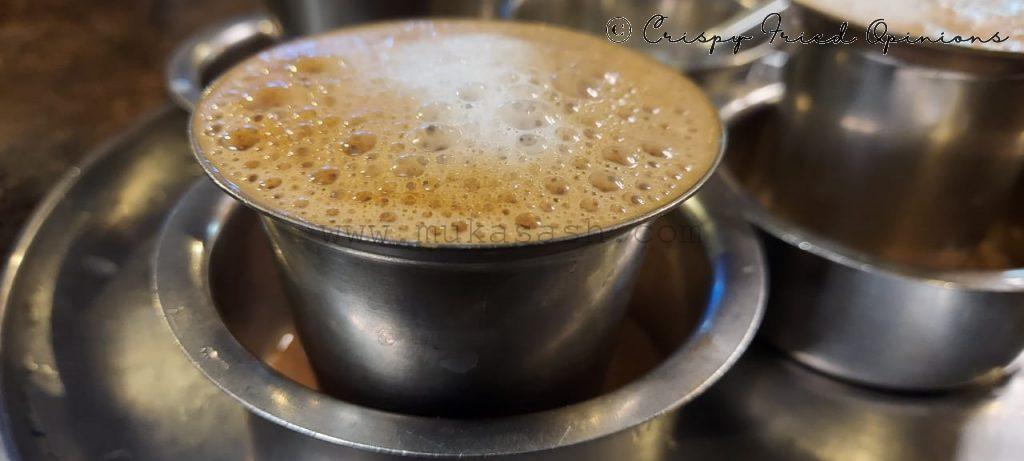 As we planned to leave, suddenly we realized that we missed trying their medhuvadai. While we were just going to put up the 'Vada Poche' expression, they made one for us right away and we got to taste the piping hot medhu vadai. 🙂 It was wonderful with crispy outers, and soft inside.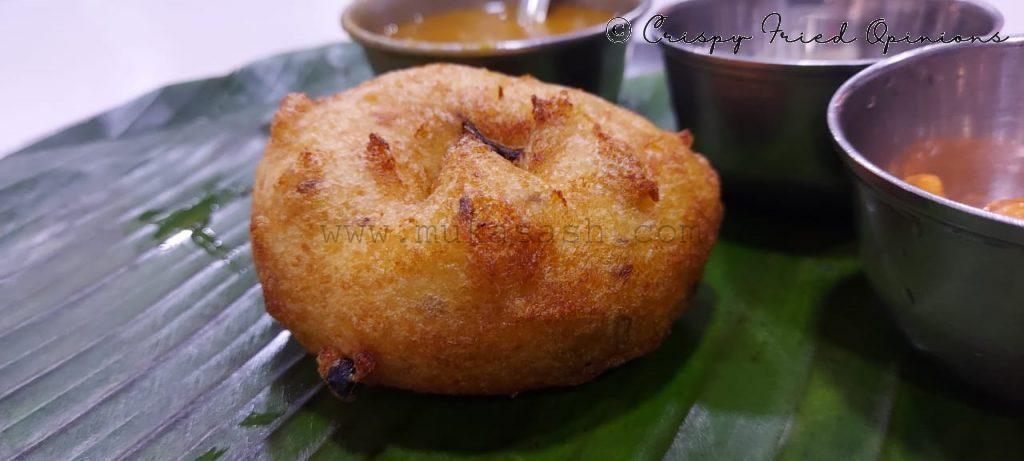 With that we ended our wonderful dinner, stuffed to the gills. With the owner by our side, service is bound to be awesome. Needless to say, it was! We were taken care of very well.
In spite of our insistence, Mr. Shyam refused to accept payment for what we had, and said he'll accept it on our next visit. In the end, it was 'dinner on the house' !