Four families with kids headed to Pondicherry on NH45, looking for breakfast as it was already 09:30 AM and kids were hungry! Initially planned Aaryas at Tindivanam, but then, the start got delayed.
Manoj Bhavan in Mamandur looked decent, never tried it. There were a lot of cars parked, but didn't want to take a chance. Ganapathy Vilas in Acharapakkam was not an option as neat restrooms were a priority this time. So the next logical place I had in mind was Shri Balajee Bhavan, in Melmaruvathur. While we were heading to that place, spotted Murugan Idli on the way, decided to enter without a second thought.
Same one as in Chennai, with the changed logo. Spacious car parking, neat restrooms, bright and clean place. Wasted no time in settling down. We were 14 people, settled down in two tables next to each other.
I could only click what I had, there were a lot of items ordered.
I started with piping hot medhuvadai, it was wonderful, i decided to have another !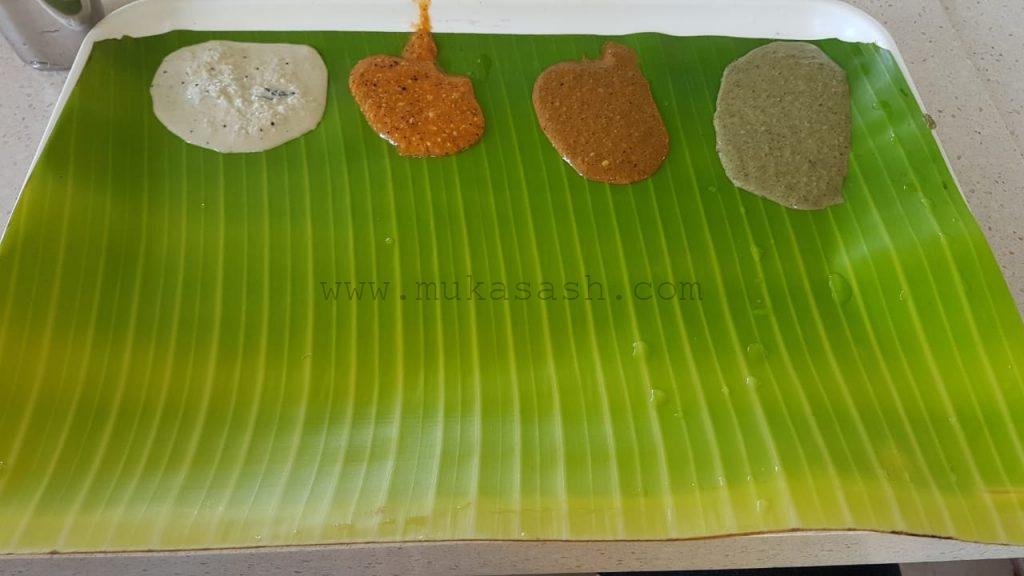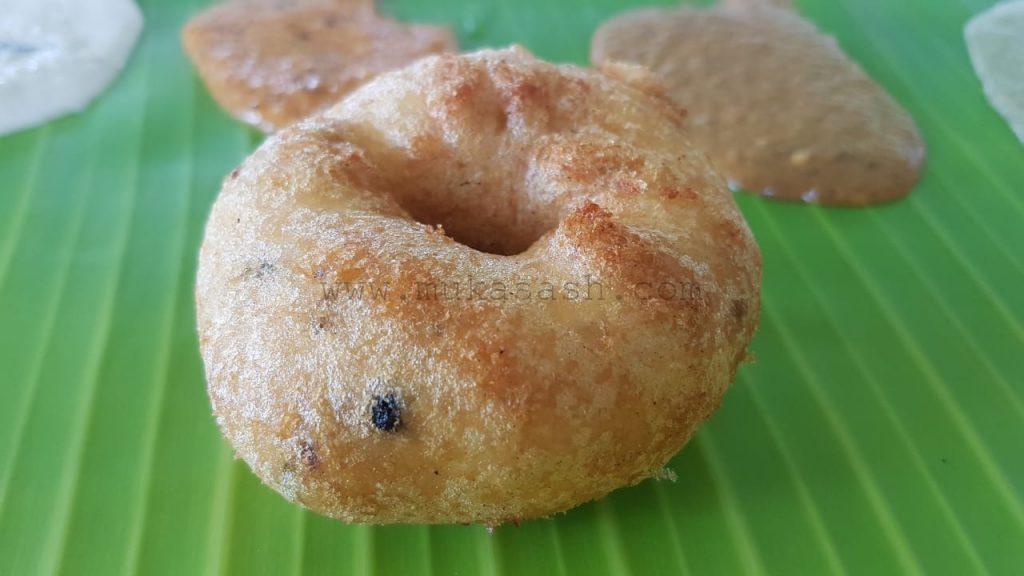 Then followed it with my usual favorites – Ghee Podi Onion Oothappam! Yumminess! Oozing ghee, it tasted wonderful. The caramelized shallots were super tasty.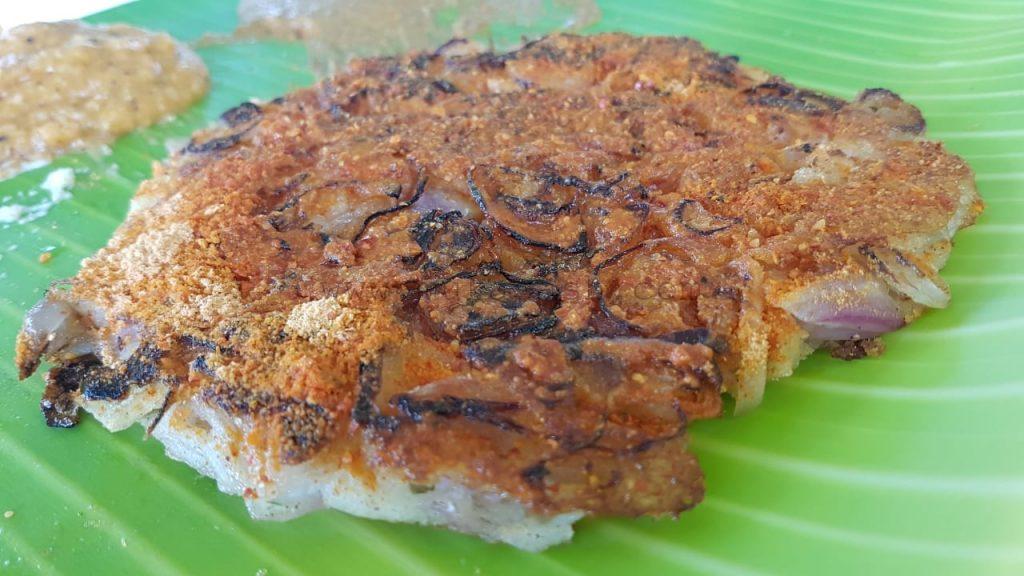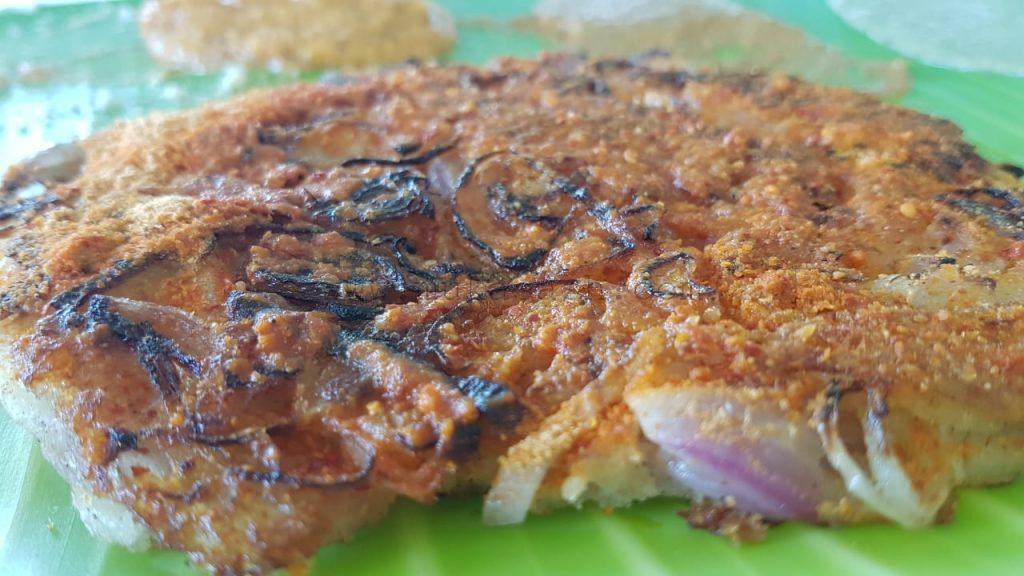 Podi Idli served on the next table was tempting, decided to have that next. Again, very tasty.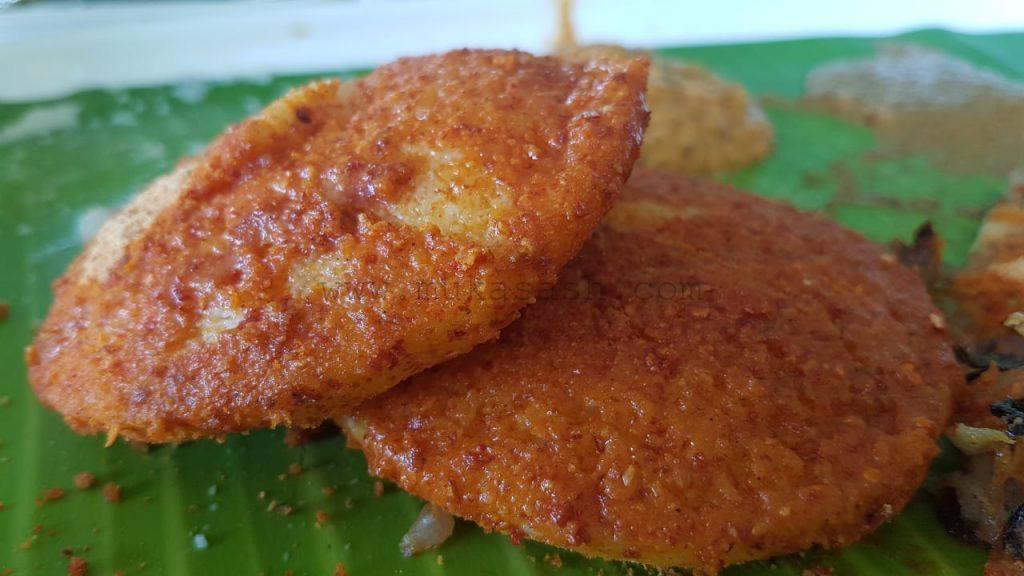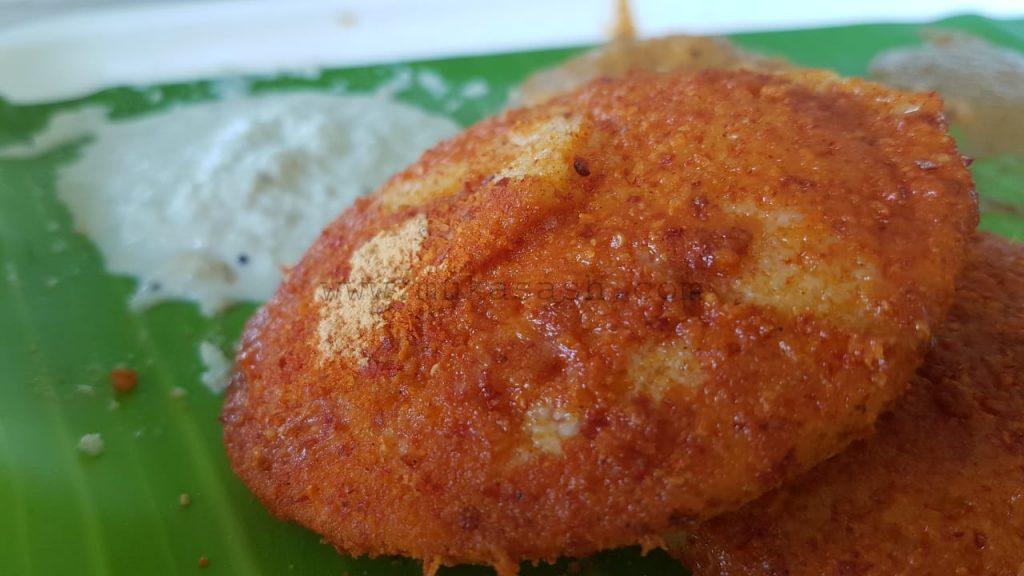 Finished with a nice Filter Coffee, with extra decotion. It was also good.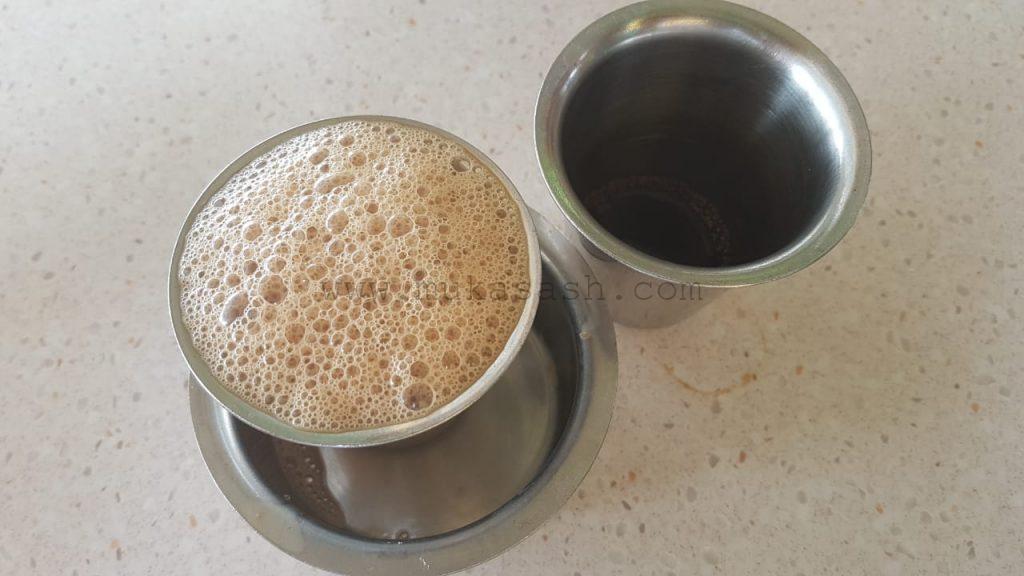 Have to mention that the service was amazing! Kudos to that person who served 14 people without a slightest confusion in orders. Very courteous and quick too. Paid a little over 2K for 14 people for various items.
I would gladly recommend this place for breakfast on NH45 when you're headed in this direction. Somehow couldn't get an exact google pointer for this location. It's about 5-6 KMs before Shri Balajee Bhavan on Melmaruvathur. That's all I can remember. 🙂