Sometimes the simplest of places dish out the most satisfying meal! This turned out to be very true at Kuttanad Restaurant when wifey and I checked it out for lunch. I've been here a few times, quite long ago. Its a very basic place, not a fine dine restaurants. The moment you see the prices on the menu, you'll realize that even more vividly.
Without any hesitation, we ordered 3 Parottas, 1 Egg Curry and 1 Chicken Kothi pori. The moment we decided we were going to have lunch here, had Kerala parottas in mind.
Karingali vellam, a glass of colored hot water was served first. Later on I enquired to find out that the color comes from infusion of a type of ayurvedic root – karingali/pathimukham. I specifically asked the waiter what it was called, to which he replied, Chukku Vellam, don't know why. Though there was no distinct chukku flavor in water, it was different 🙂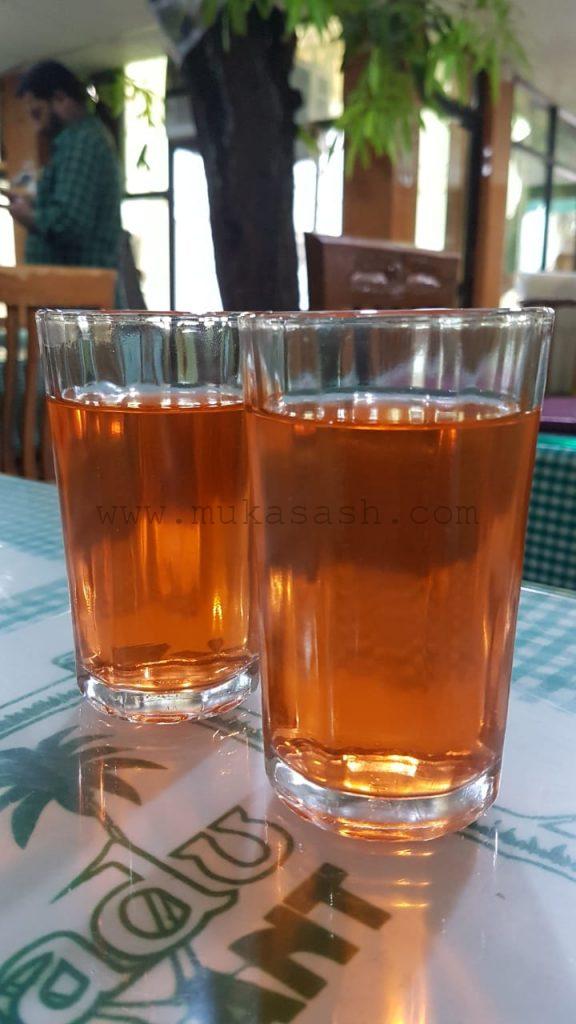 Parottas couldn't be any better! Straight from the tawa, fresh, hot, crispy and flaky, a perfect 'Kerala Porotta' indeed! 🙂 We ordered two more of it, after an initial three.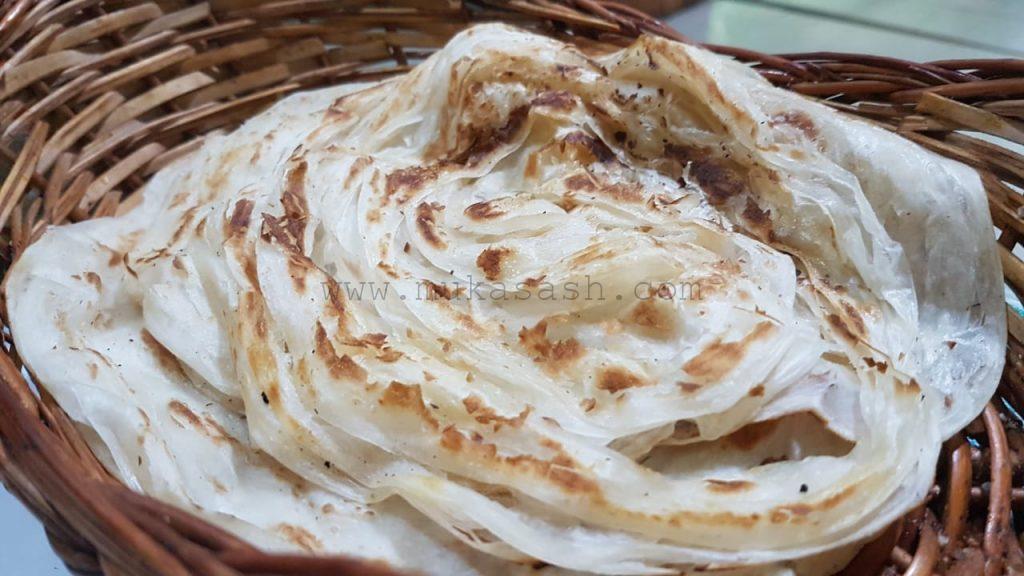 Egg Curry was very tasty, and had two full hard-boiled eggs in it. It was a perfect accompaniment to the parottas.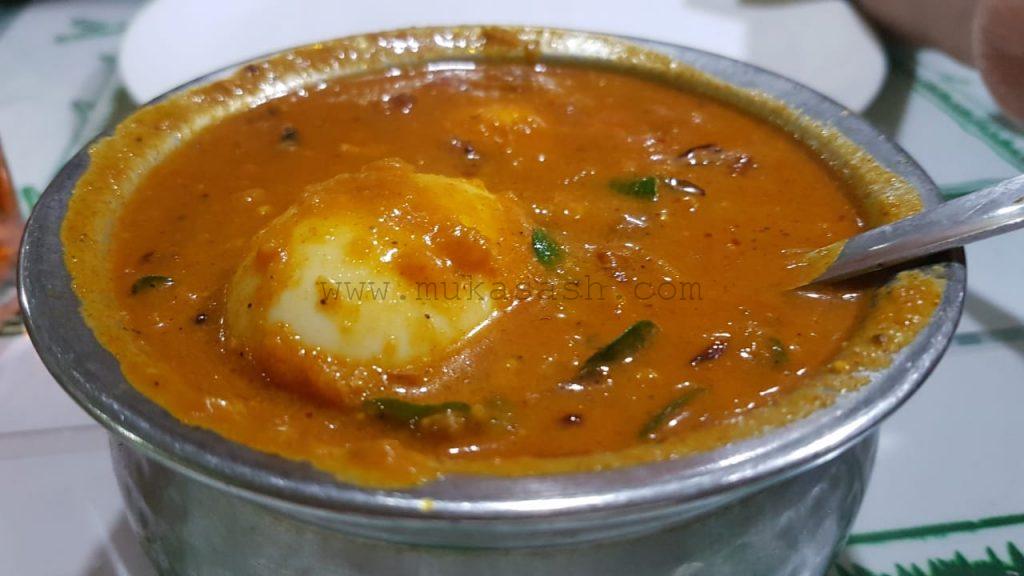 The star of the meal, Chicken Kothi pori! A boneless chicken dish, very tasty and amazing with the parotta too. Loved it !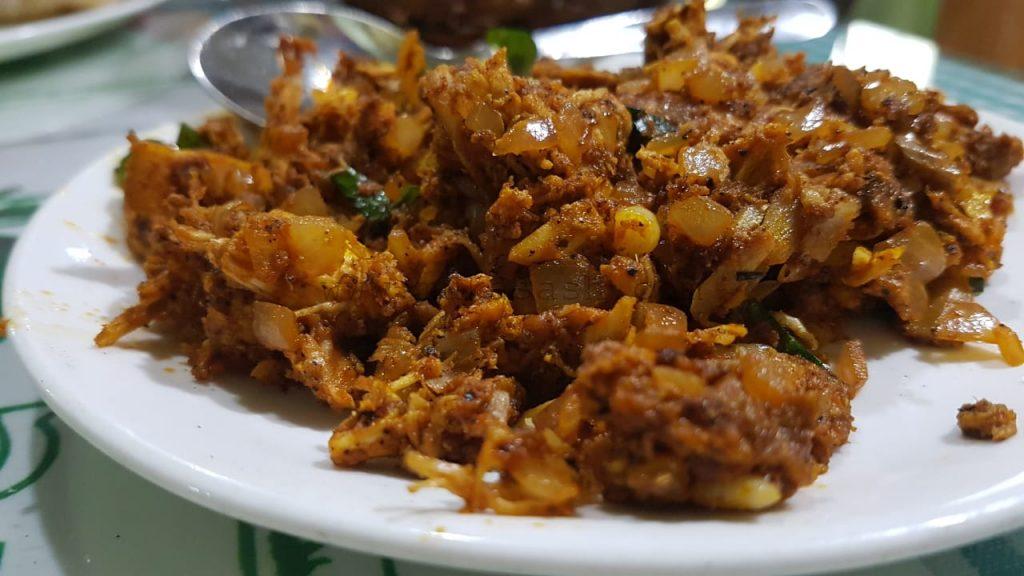 A tasty lunch doesn't necessarily have to be expensive. Couldn't have been proved any better than this place. Paid 378 bucks for what we ate, absolutely worth it! The place was packed during lunch time and quite a few were waiting to get a table, primarily the office crowd.
I couldn't help but notice the Kerala meals that most of them were having, seemed to be everyone's favorite. That's for the next time.
I would gladly recommend this place for a simple meal that reminds you of God's own country ! 🙂