Daughter's birthday has to be something special ! In times like this, we were really not ready for a dine-in experience as a family. Wanted to do the next best thing, order some yummy food from a well-known place! Immediately, a few options popped up in my mind – Kappa Chakka Kandhari, Benjarong, Gossip Bistro and so on. Zeroed in on Benjarong as we were in a mood to try some Thai food.
Benjarong has always been an upscale place, so I have always reserved it for some special occasions. At least for me, it is not for a casual everyday lunch. However, I have to say, during my many visits, I have been bowled over by their food and hospitality. The whole experience has an authentic feel right from the subtle music, the traditionally dressed waitresses, the classy interiors and needless to say the magic Chef Ramkumar does, in the kitchen!
Placed an order for takeaway, it was ready on the dot as mentioned. Collected it from outside the restaurant, still had all the precautionary checks done – temperature scanning, We were wearing a face mask, and so was Chef Ramkumar. After a quick greeting, made a payment using a card, and left in about five minutes. Absolutely convenient, no hassles. A sense of confidence that you're getting it from a nice place which takes these things seriously!
Coming to the food, I pretty much knew what I wanted (Not the Thai names, but the dishes 🙂 ), so ordered it without having to look at the menu – 2 portions of Thai Green Curry with Chicken (Kaeng Keow Whan Gai), 2 portions of Pandan Chicken (Gai Hor Baitaey), 2 Portions of Pahd Thai Gai, and 3 Portions of Jasmine Rice. You may have realized by now, it is a Gai meal 🙂 read as 'Chicken' all the way!
As soon as we placed the food in the car, the whole place was filled with aroma of food. In fact reaching home seemed like a fairly long drive.
As soon as we set everything on the table, it did look special ! A fitting Birthday lunch to my daughter!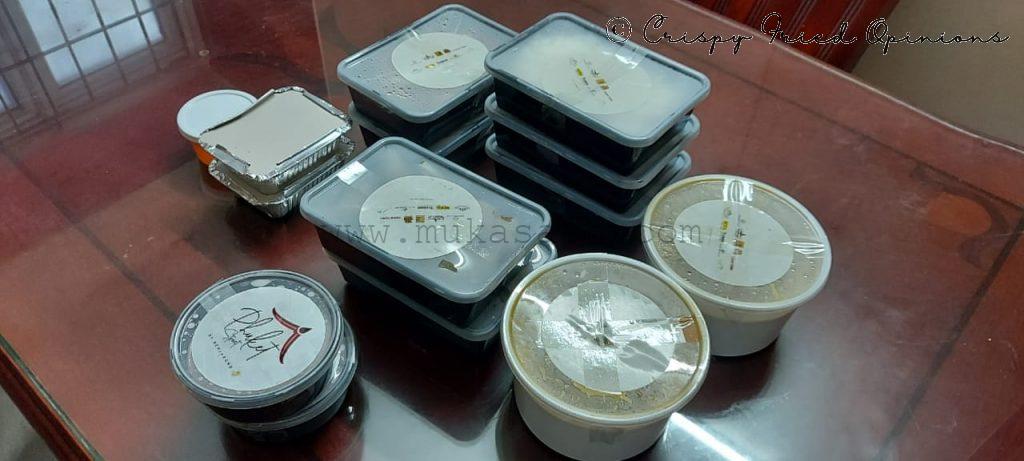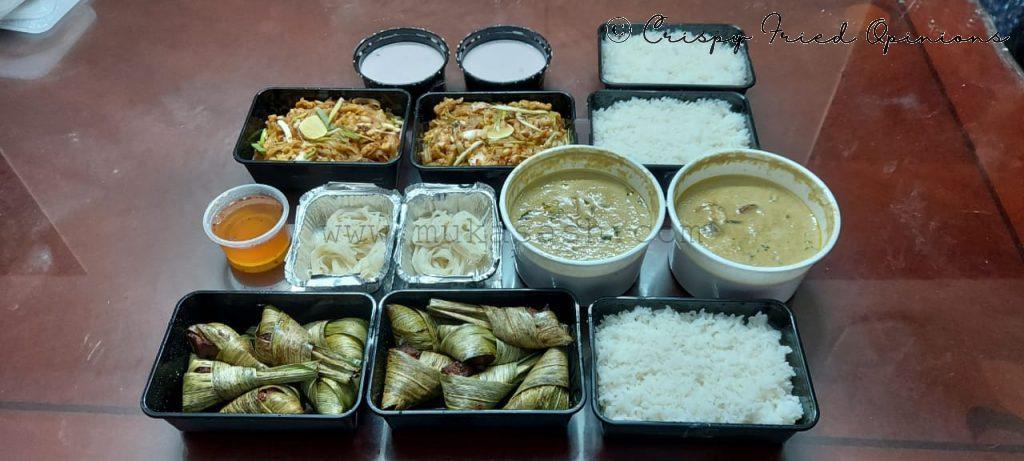 Let's explore the dishes one by one.
Pandan Chicken or Gai Hor Baitaey is one of the signature dishes of Benjarong! I loved it when I had it on one of my previous visits, and made sure to order it this time. Each portion had 6 pieces, it was wonderful, soft and flavorsome. The Sweet Chilli sauce was a nice accompaniment to this, though it was super yummy by itself, even without the accompaniment.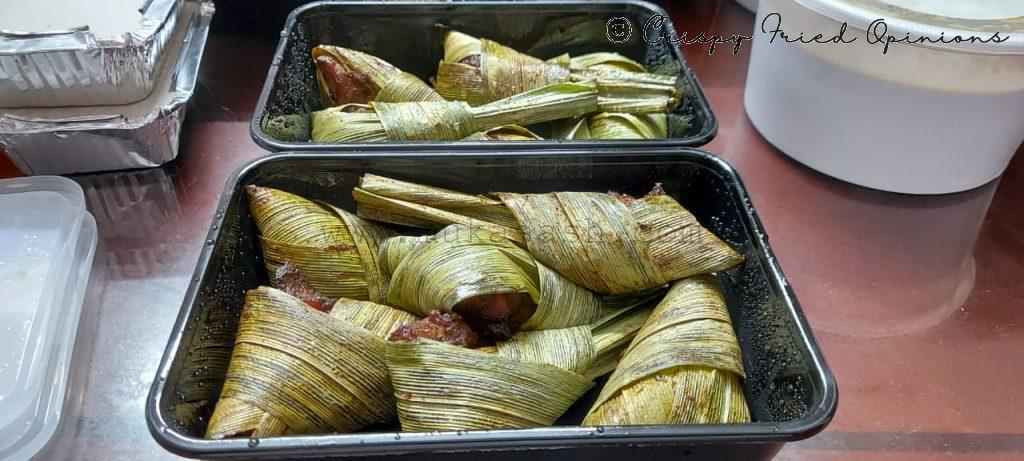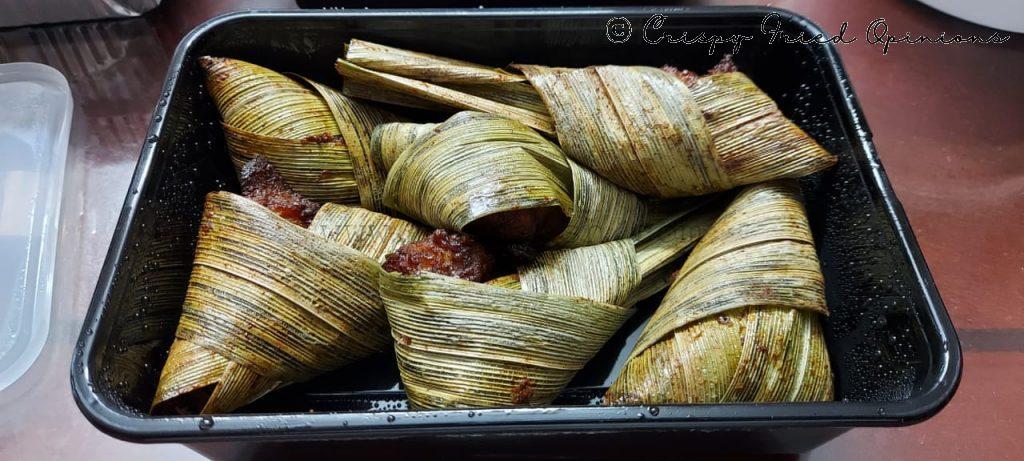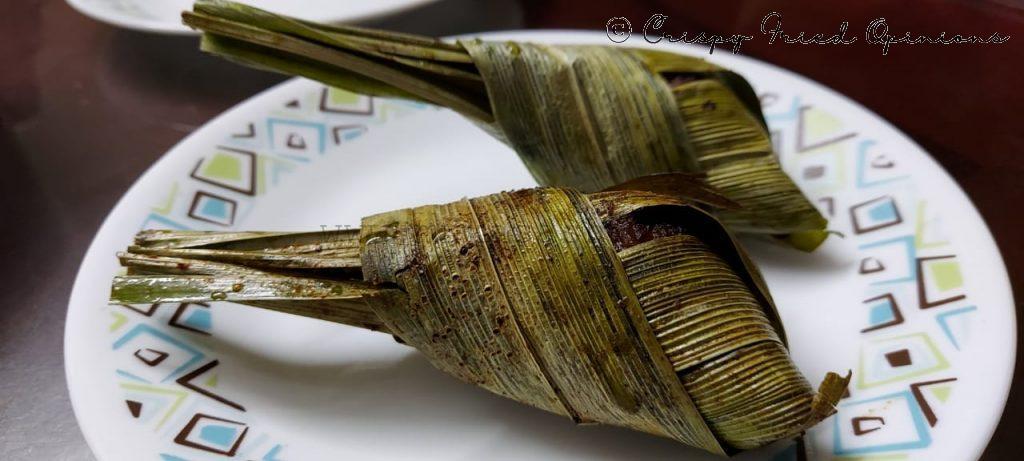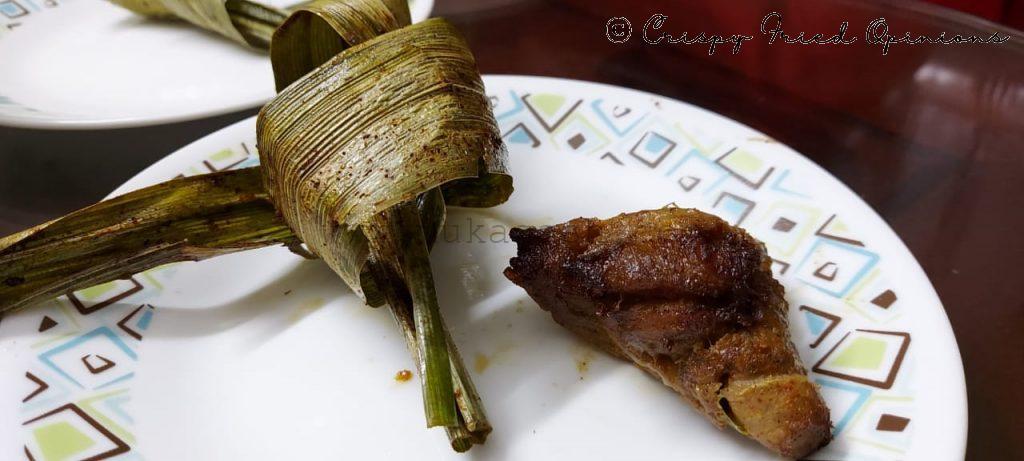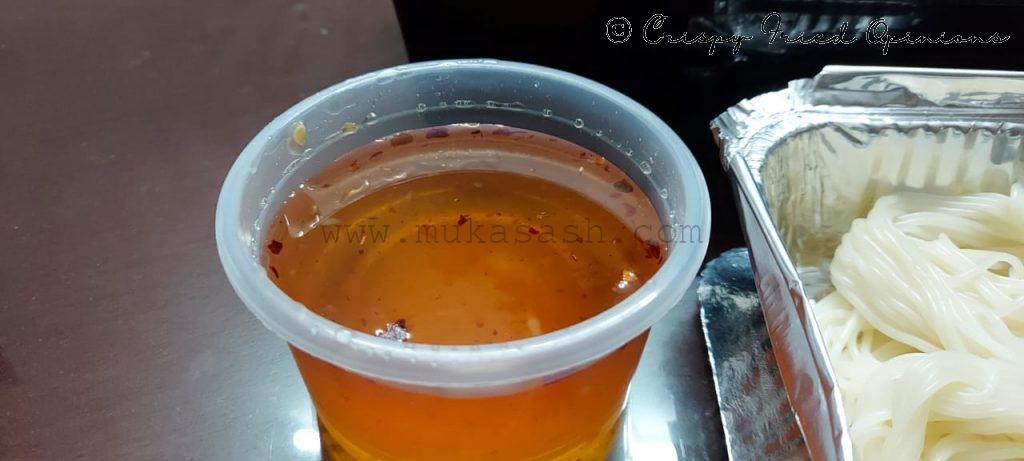 Pahd Thai is stir-fried rice noodle dish, a meal by itself, and hugely popular in Thai cuisine in places serving street food to nice restaurants. We wanted it with Chicken and my daughter in particular, loved this.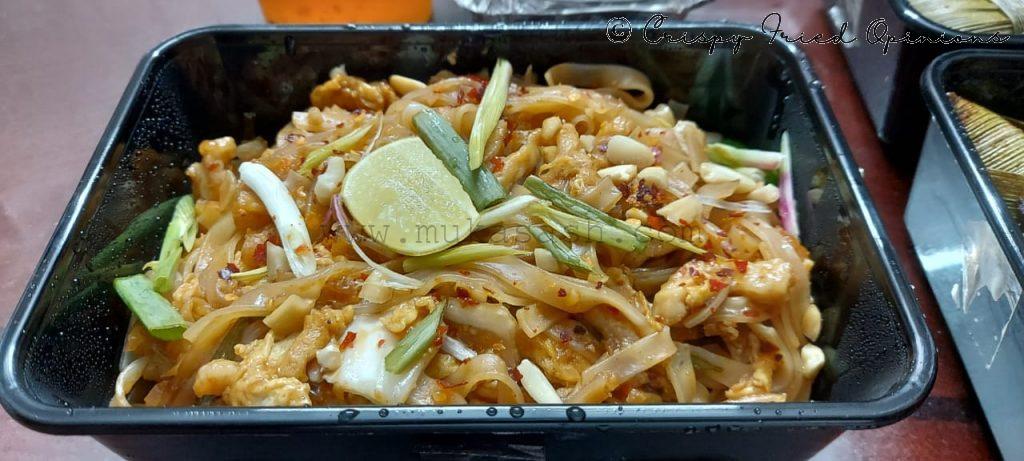 Thai Green Curry is one of our favorites when ordering Thai food. We had it with the flavorsome Jasmine Rice and it tasted superb! The chef also mentioned that there was steamed noodles to be eaten with the curry, that tasted yummy too! The chicken in it was extremely tasty.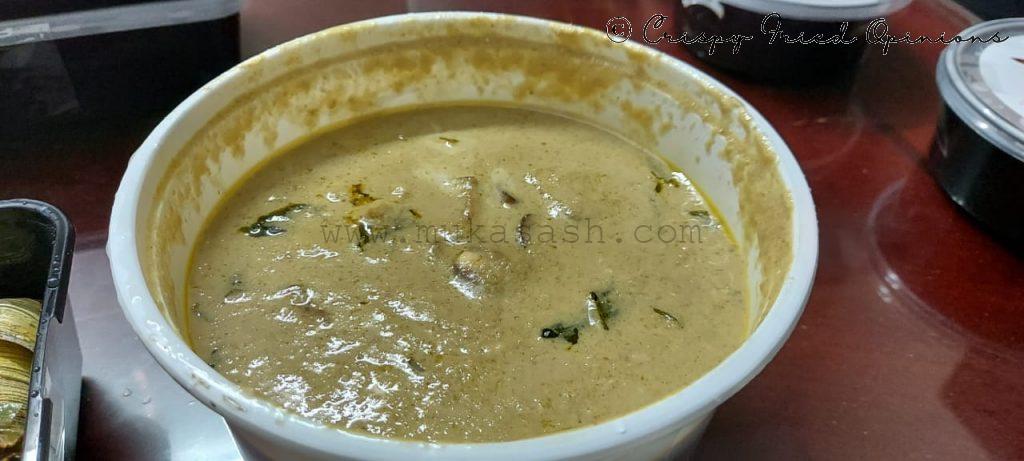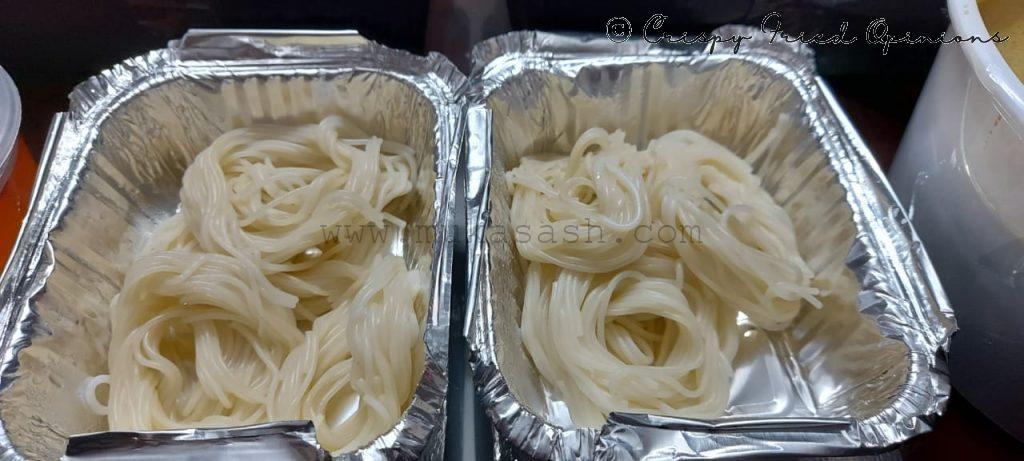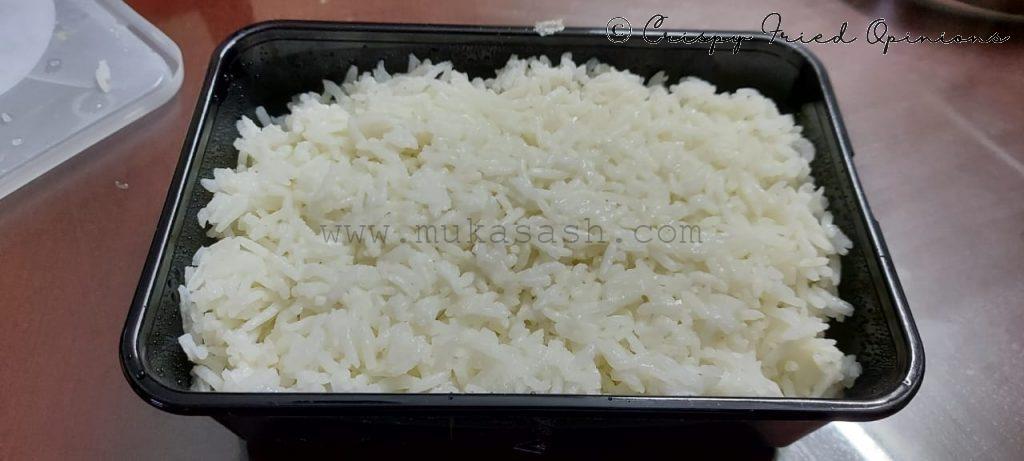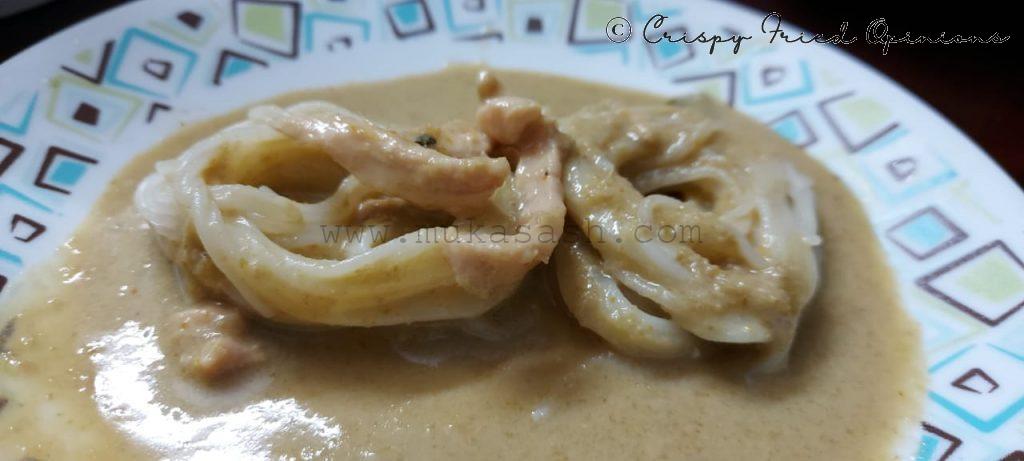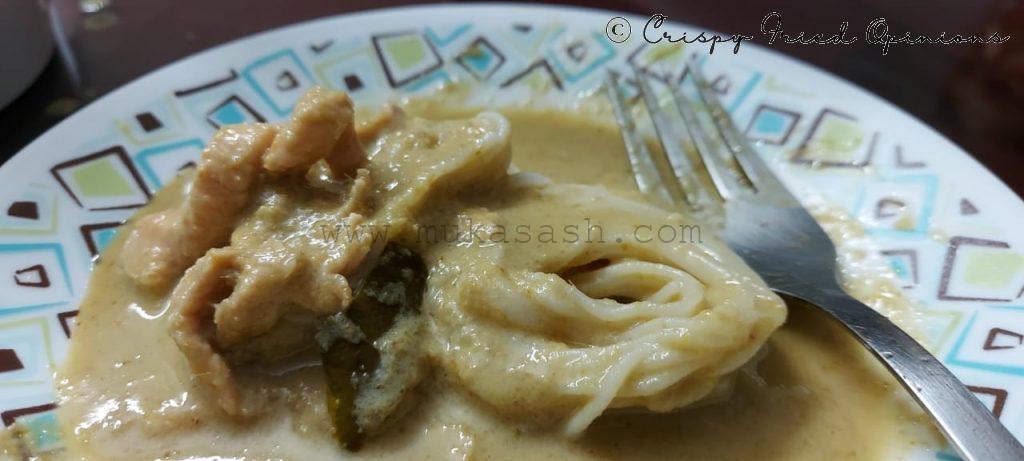 Chef Ramkumar was very kind to send two portions of Tub Tim Grob (Water Chestnut Rubies served with sweetened Chilled Coconut Milk) as a compliment. I have tasted this before and knew what to expect. I love the crunch and the flavor of these water chestnuts. I had refrigerated this as soon as we came home. We loved it served chilled.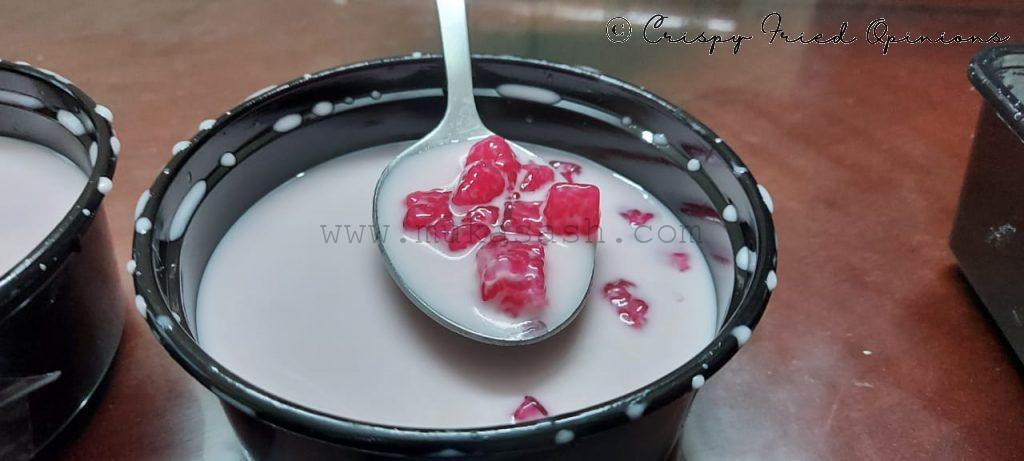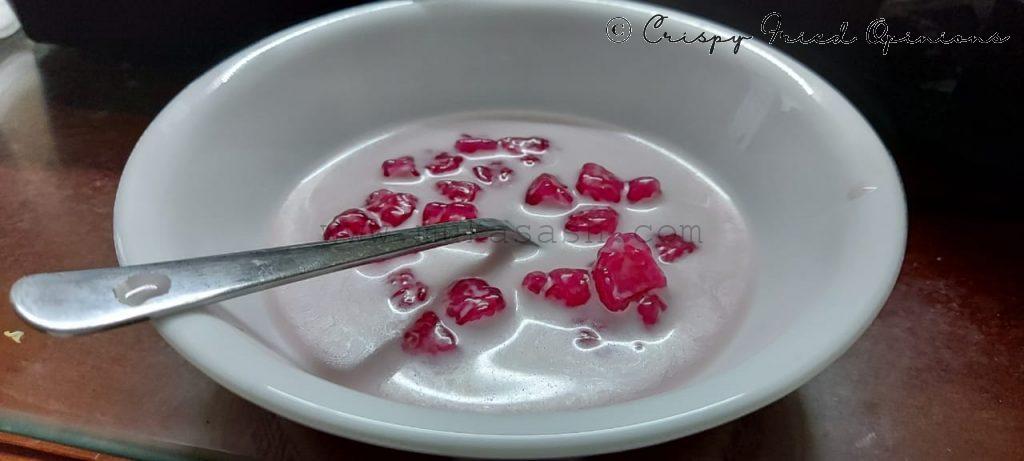 That's pretty much how the wonderful lunch ended. Absolutely wonderful food, all of us loved it totally. We paid around 3.8K in all, and as I said earlier, the place is pricey. When you look at the overall package – the ambience, the service, the whole experience, it feels like something that is easily justifiable. Since here we're primarily looking at only one aspect of the whole experience – food, it feels a little heavy on your pocket. That said, I'm a big fan of Benjarong and would gladly come back for more, dine-in or takeaway doesn't really matter, food does! 😉
Amidst changing food scene and emerging food trends, serving lipsmacking Thai food for 20 years in Chennai is no mean achievement! 🙂 Kudos Chef Ramkumar !