Seppankizhangu, Arbi, Taro, Colocasia, it is known by quite a few names in different places. We'll call this dish Seppankizhangu Varuval.
A quickfire attempt which was inspired by Seppankizhangu Varuval recipe by Praveena's Home Kitchen, on Youtube.
The outcome was very tasty, but bordering on chips, than a poriyal itself. 🙂 Retrospectively realized that I should have taken it off the stove just a few minutes earlier, for a slightly more poriyal-like texture. Reminded me of a Chemistry lab session in Class XII when one of my classmates went on and on with titration not knowing where to stop, until our teacher landed a blow on him! 😀 Wish I had someone beside me who would have said stop NOW ! 🙂
Here's a sequence of pics of my attempt.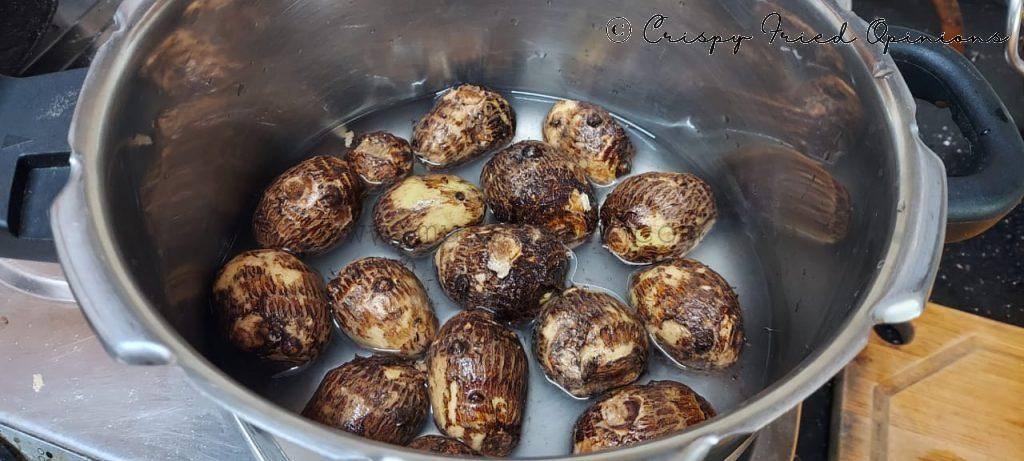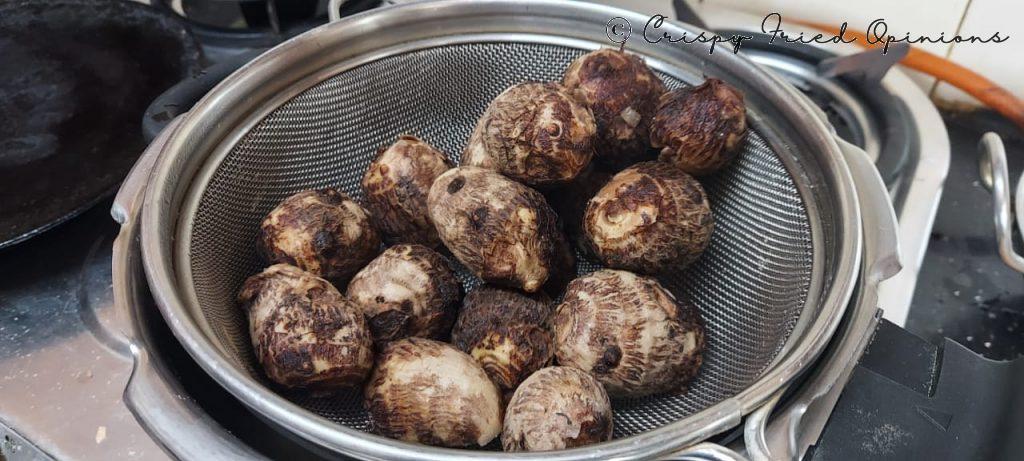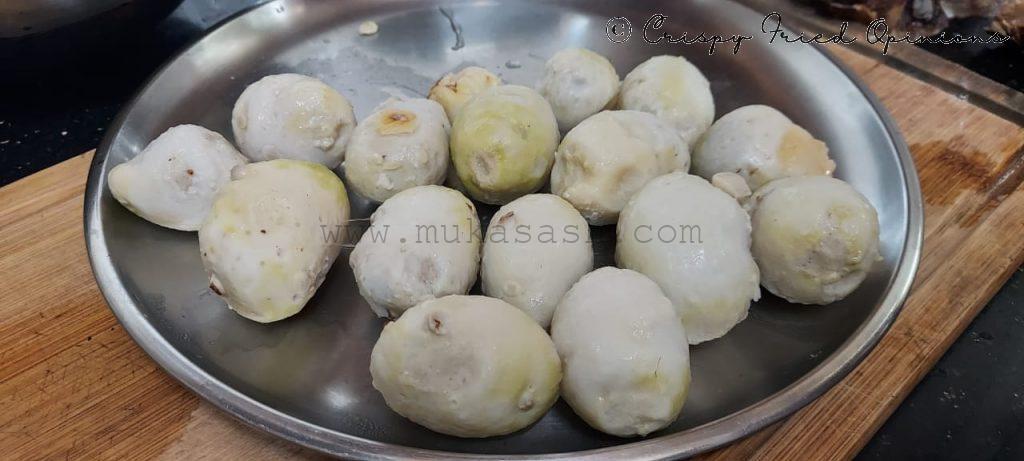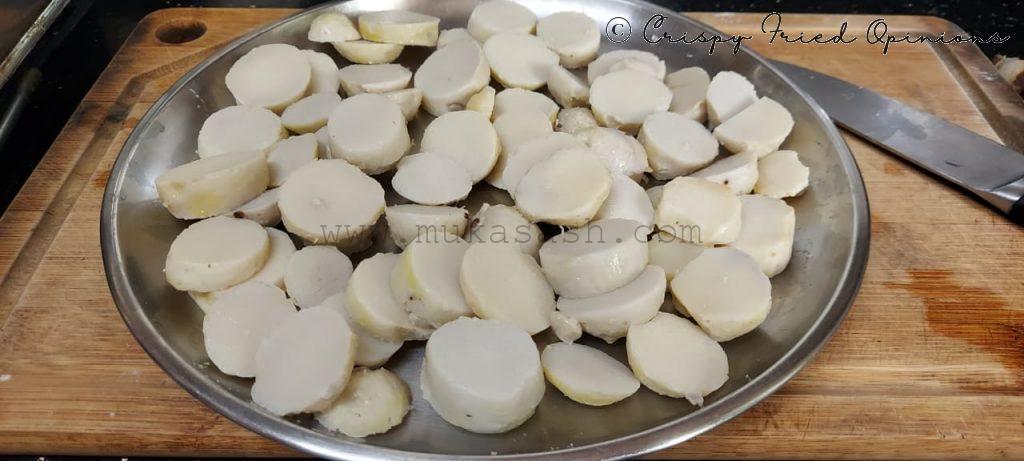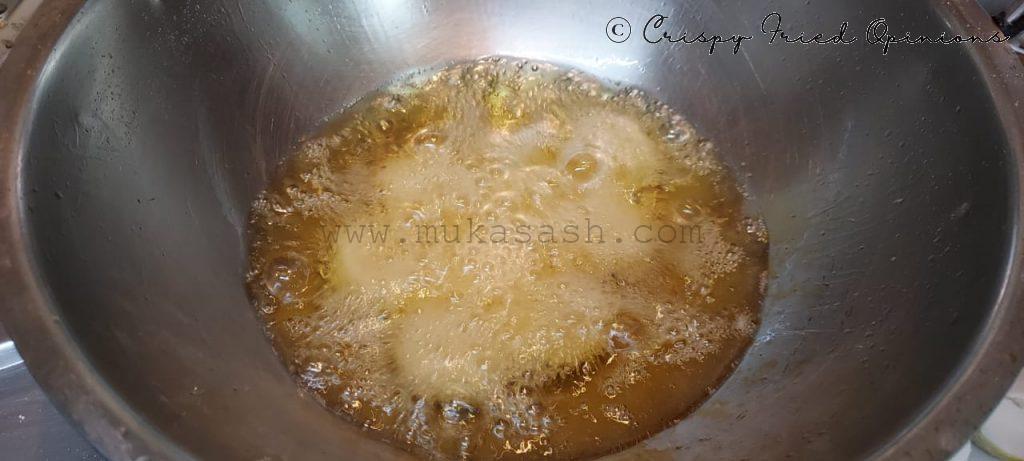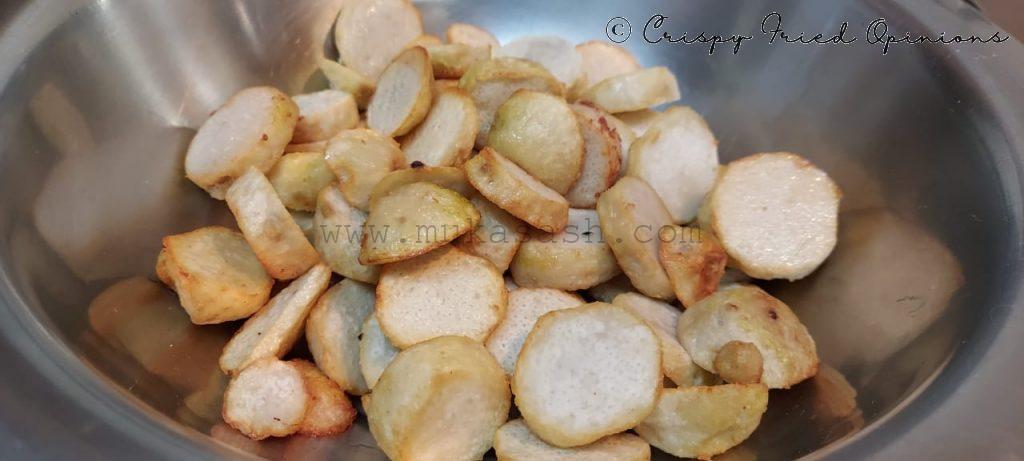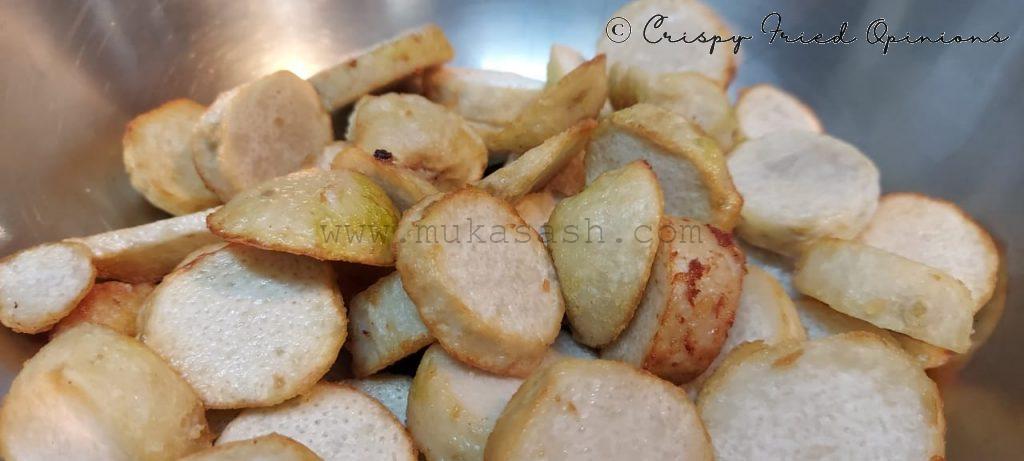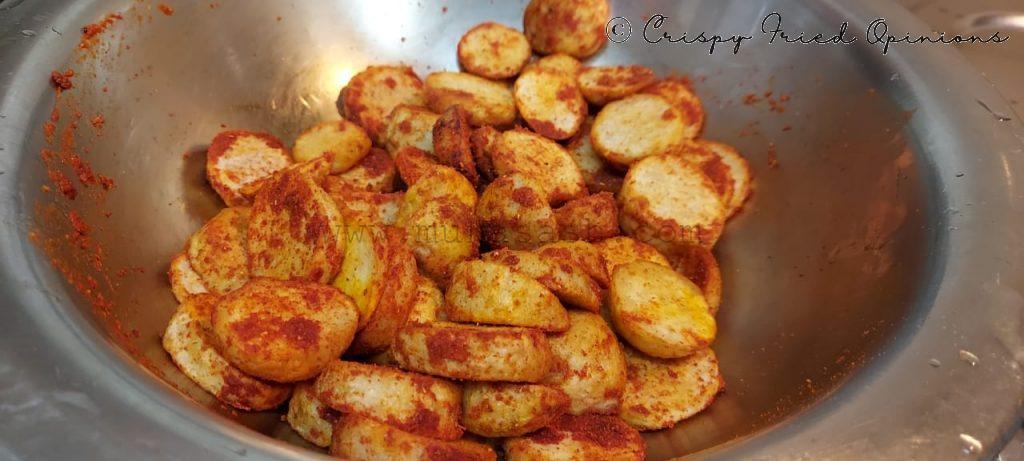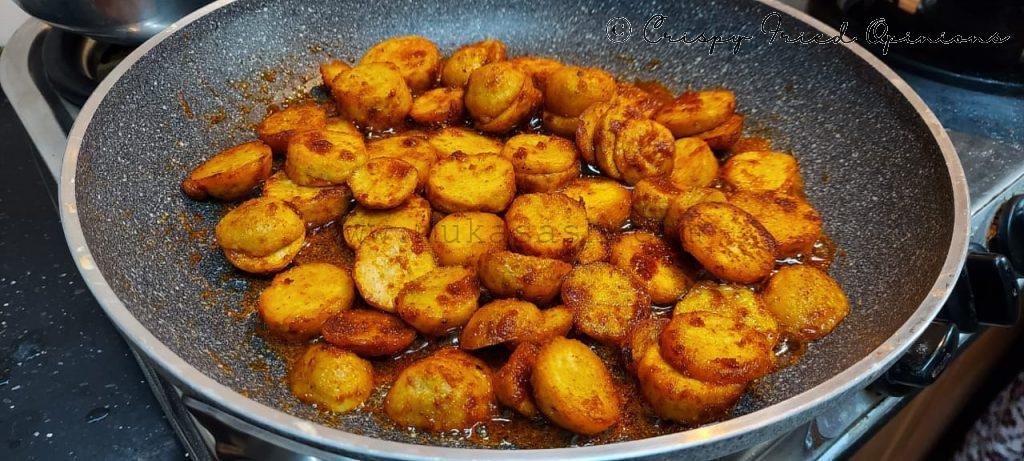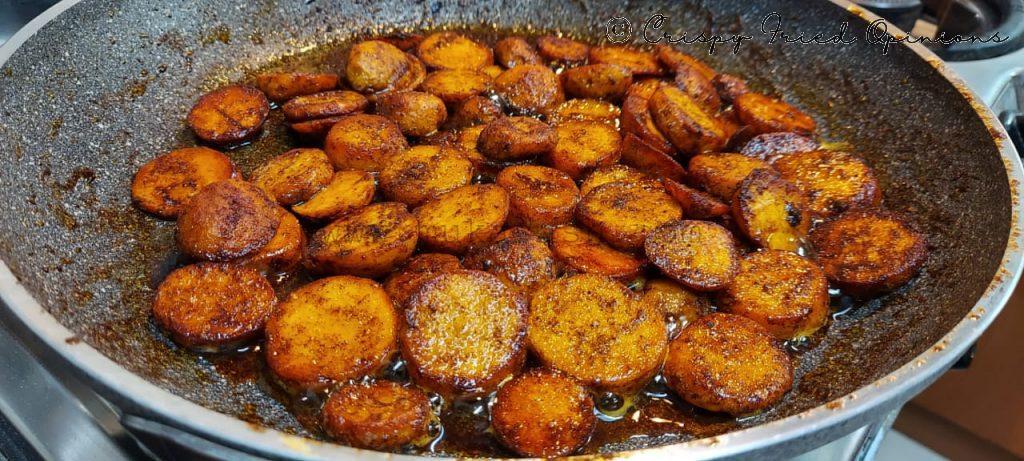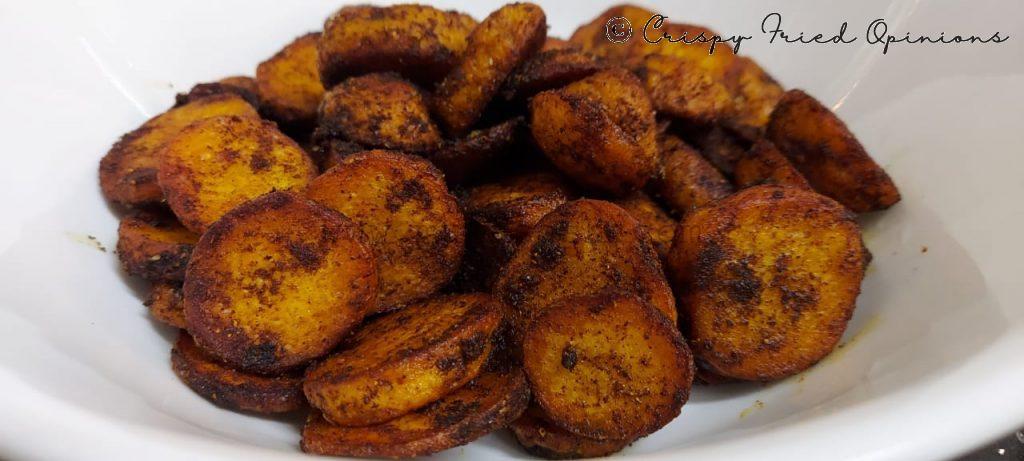 Immediately I was reminded of Seppankizhangu Fry I had at Pause Restobar and Idlies in Ashok Nagar, brilliant stuff. I will definitely try this again, trying not to keep it so long on the tawa!
If you'd like to see what I have been trying out during this lockdown, here's a link to my Cooking Experiments.
If you liked what you just read, try it out yourself and feel free to share it with your near and dear ones! Until I see you with another cooking experiment, taataa! 🙂