Wishing you and your family a very Happy New Year 2021! May this year bring good health and cheer in all our lives.
First post of the year, and it had to be one dish in a complete vegetarian spread – Chettinadu Kaara Kuzhambu for New Year's Day lunch. Rest of the dishes was made by wifey.
A quick glance at youtube videos, and zeroed in on Chettinadu Kaara Kulambu by Chitra Murali's Kitchen. Seemed simple and straight forward, decided to try!
Here's a sequence of pictures of my attempt. Basically it involves making the Chettinadu spice mix, and then preparing the Kaara Kuzhambu itself. The measurements are exactly as mentioned here. For any clarifications, please see the original video link above.
Making the Chettinadu Spice Mix.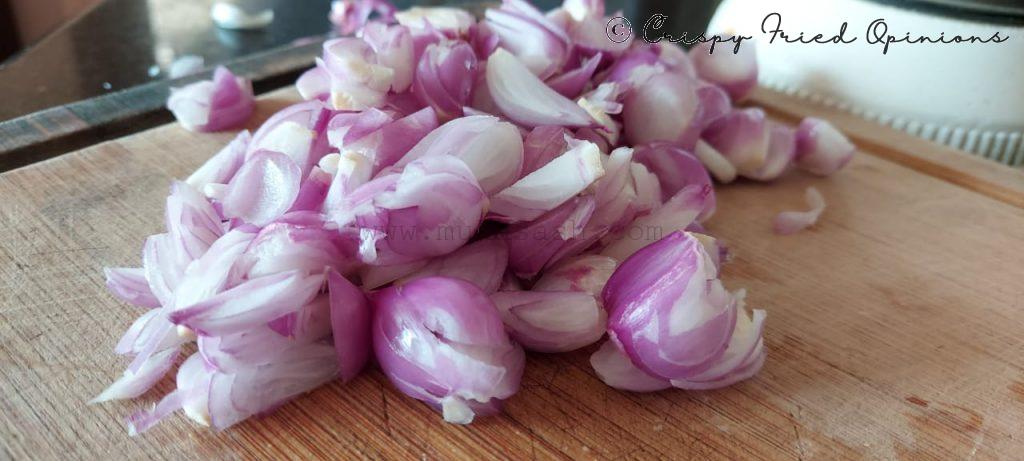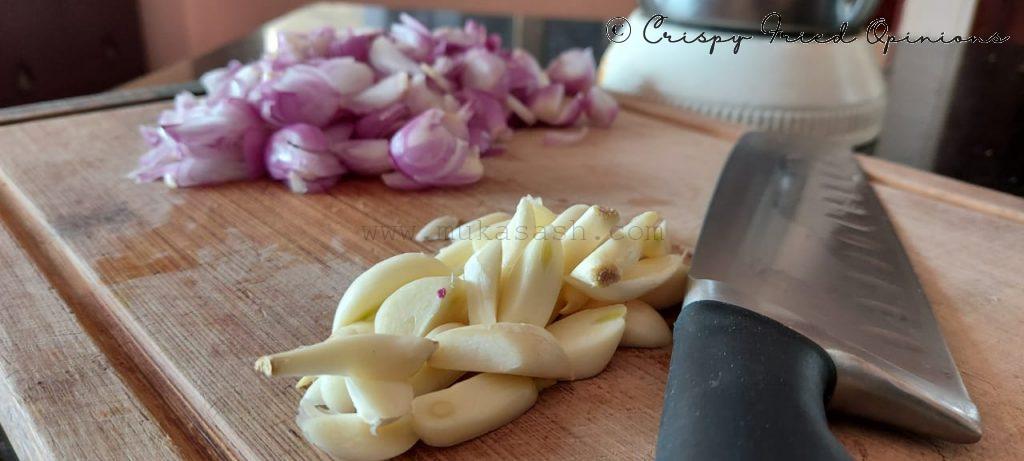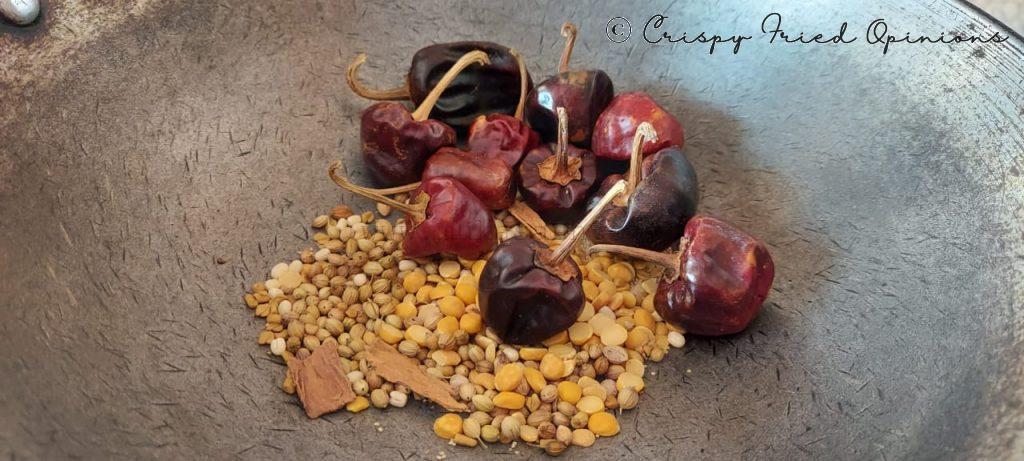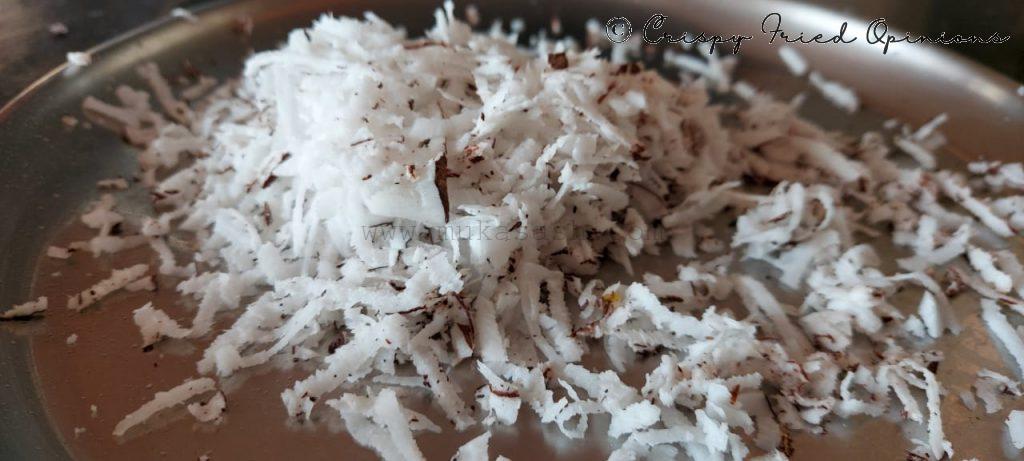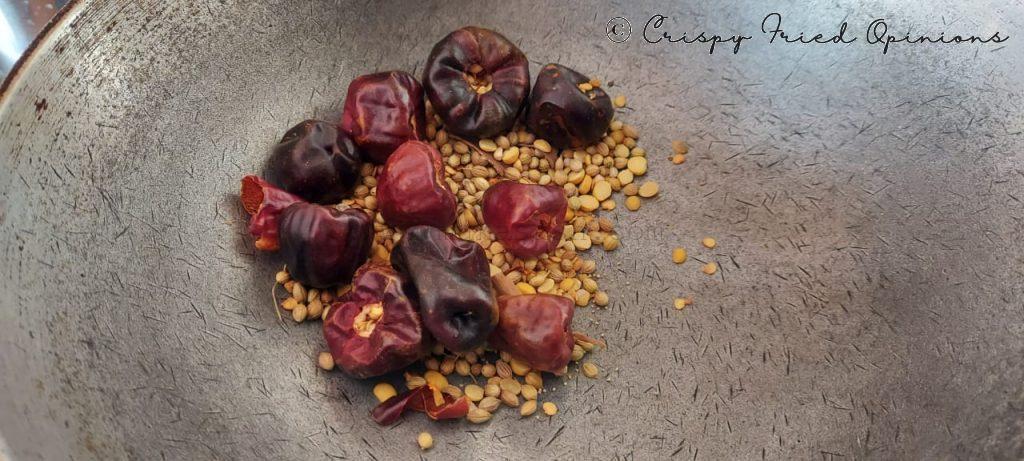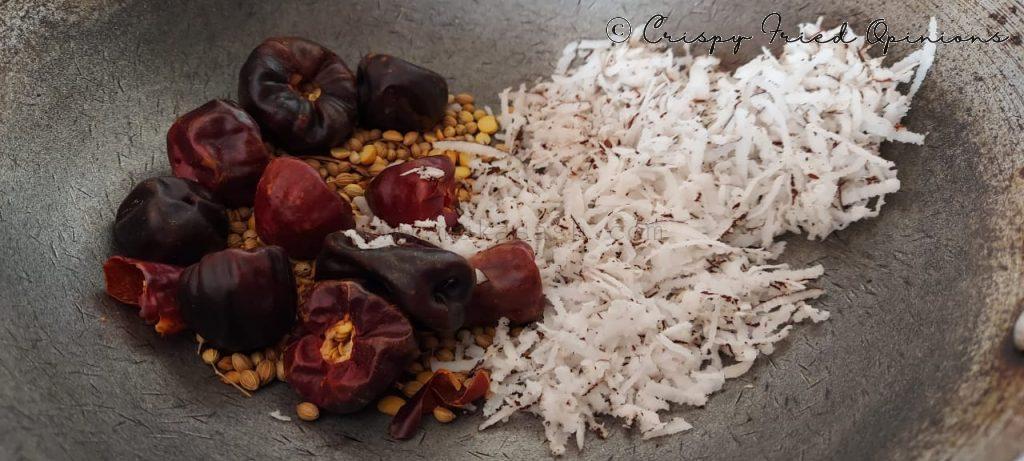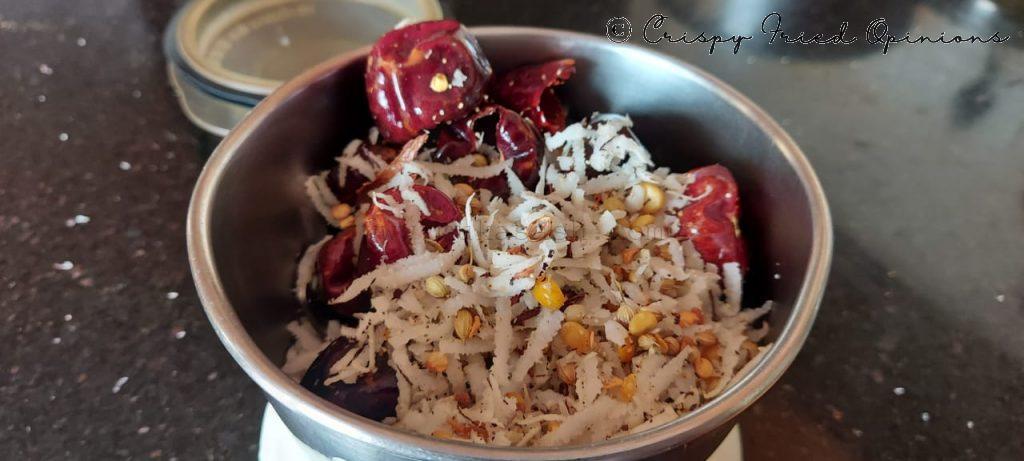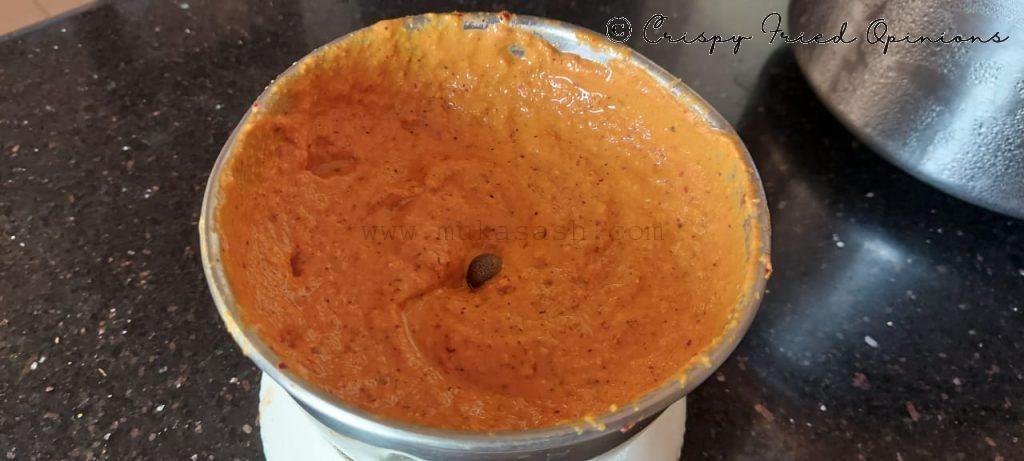 Now to the making of Kaara Kuzhambu itself!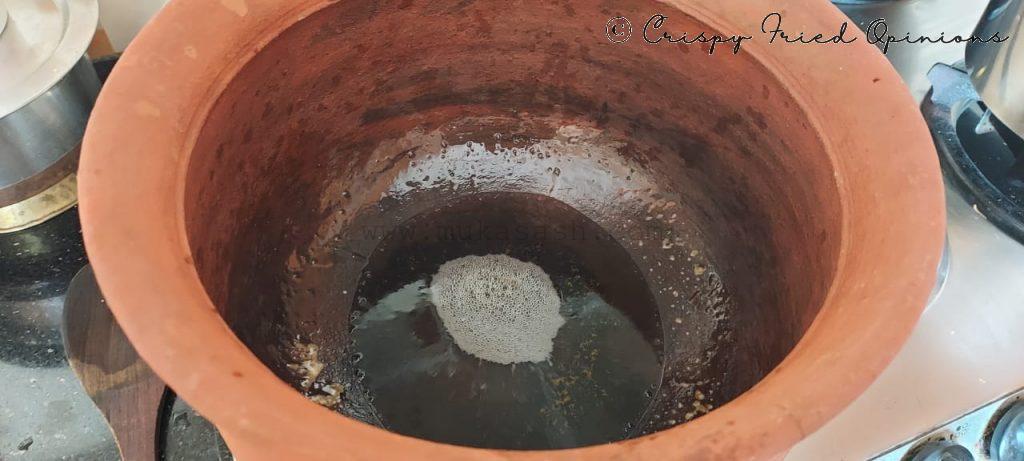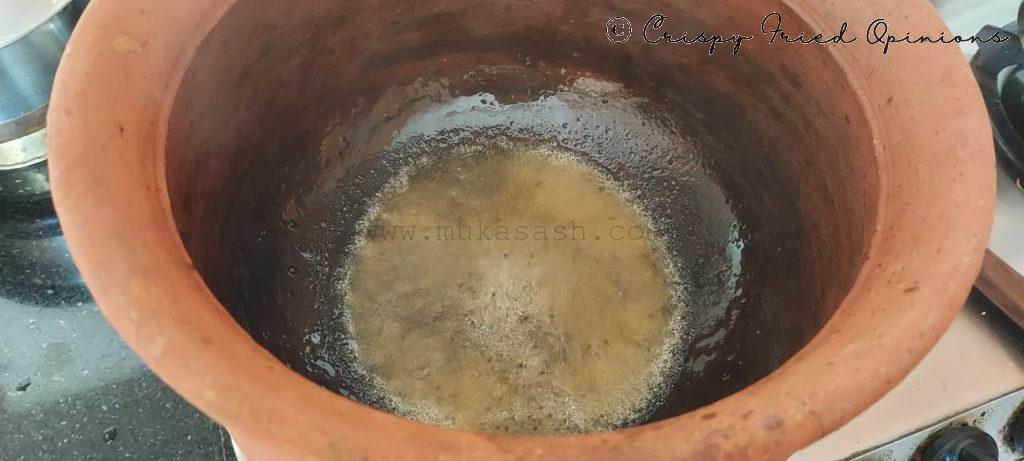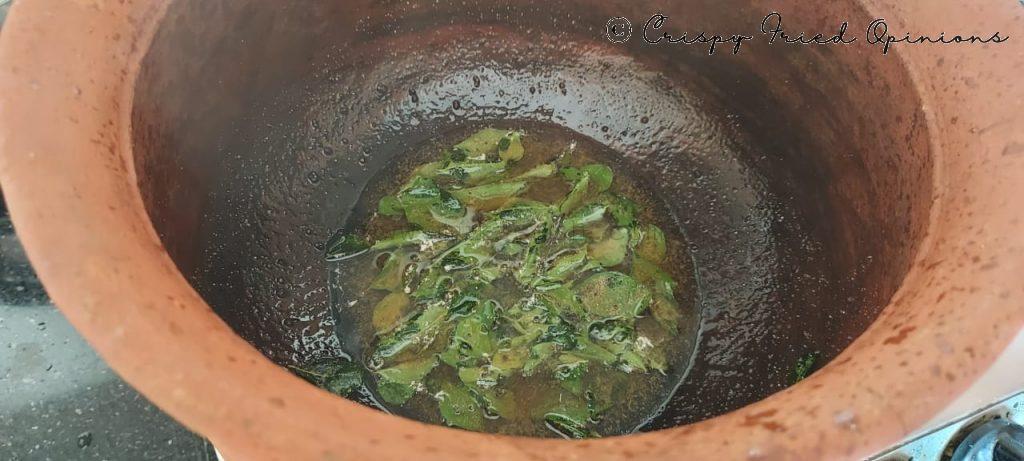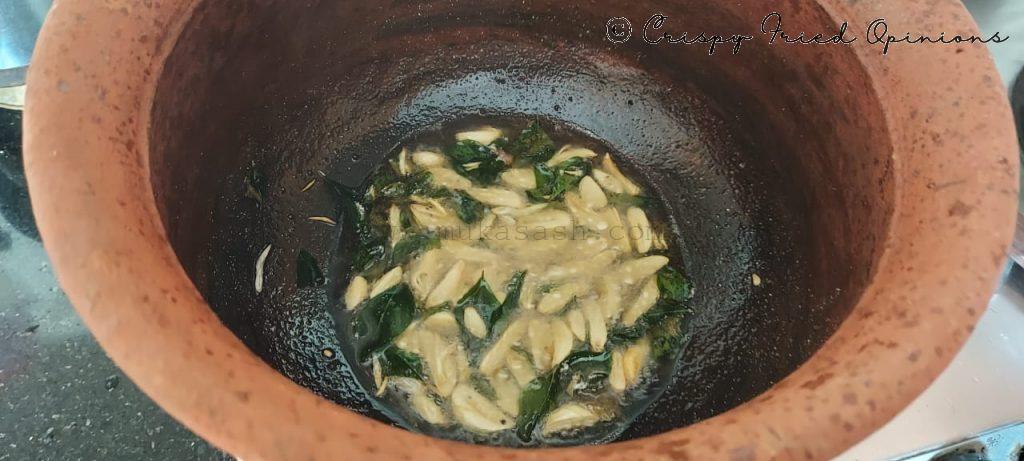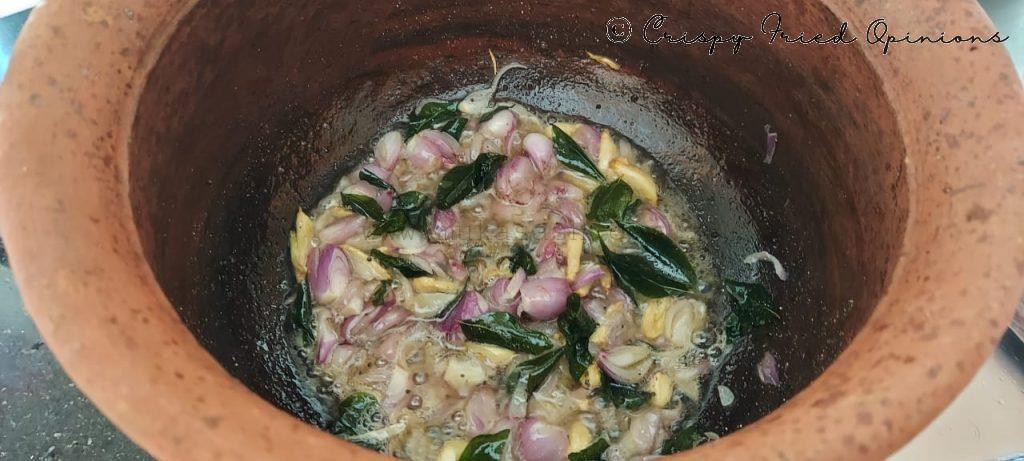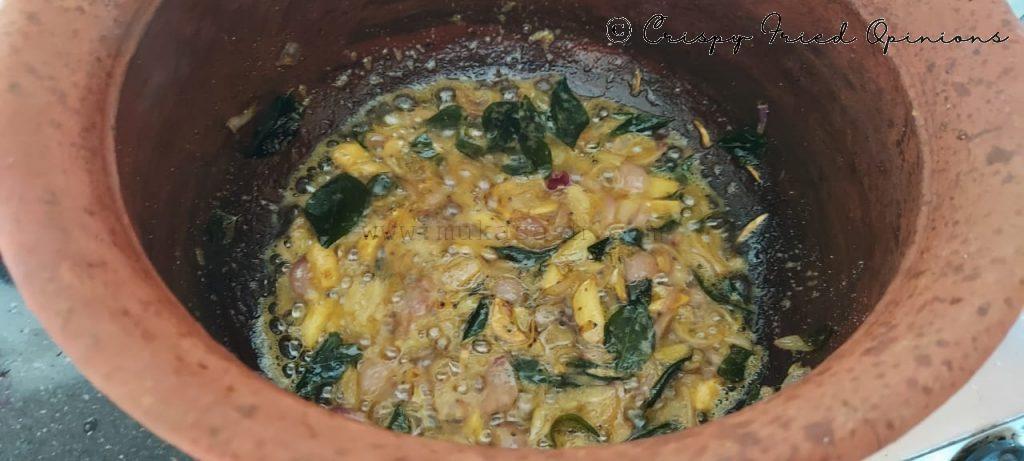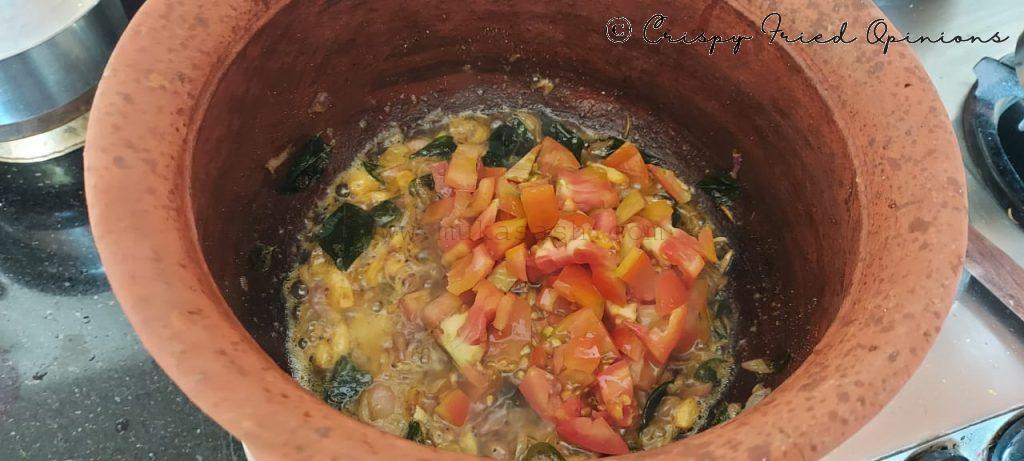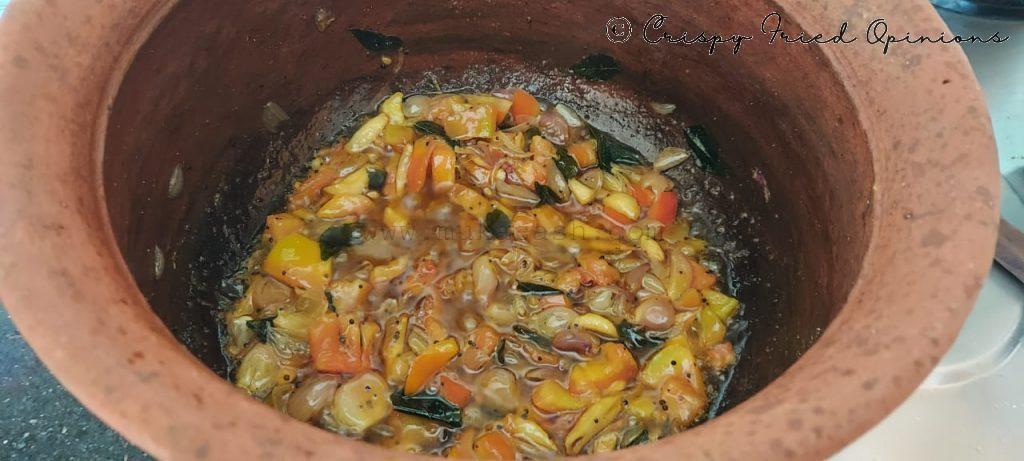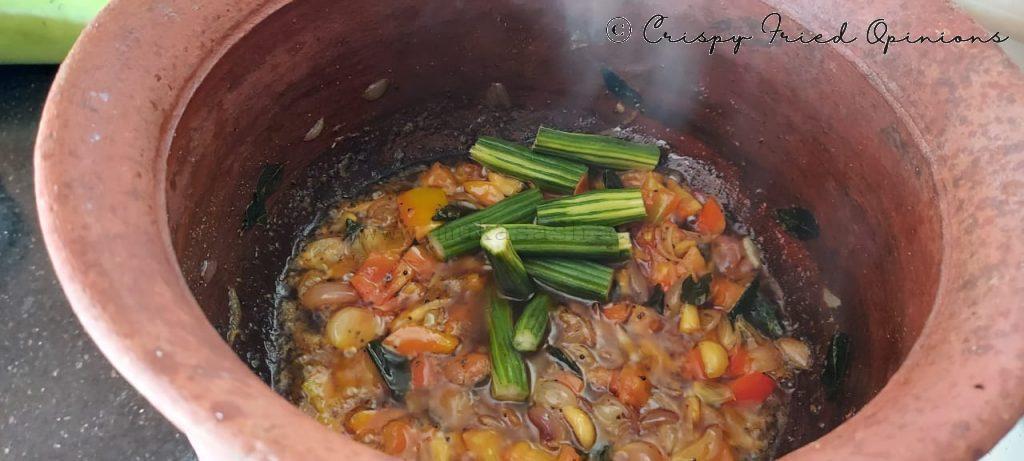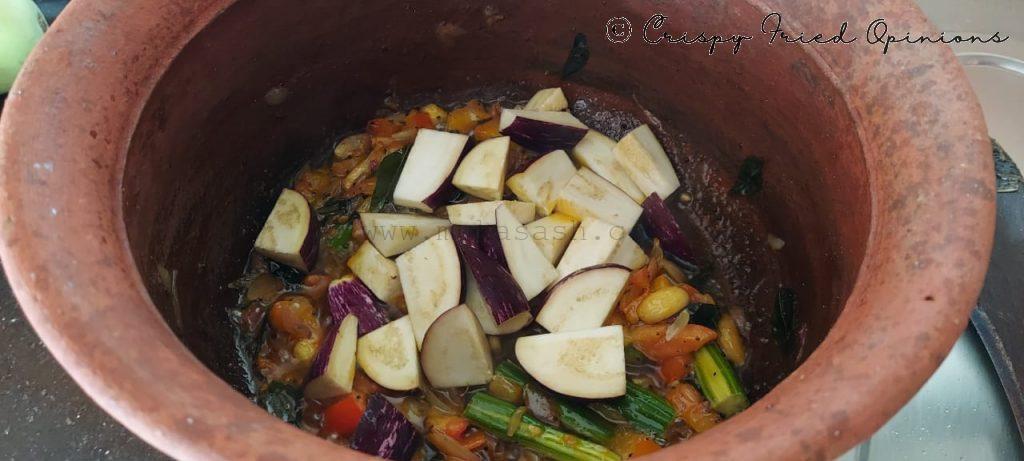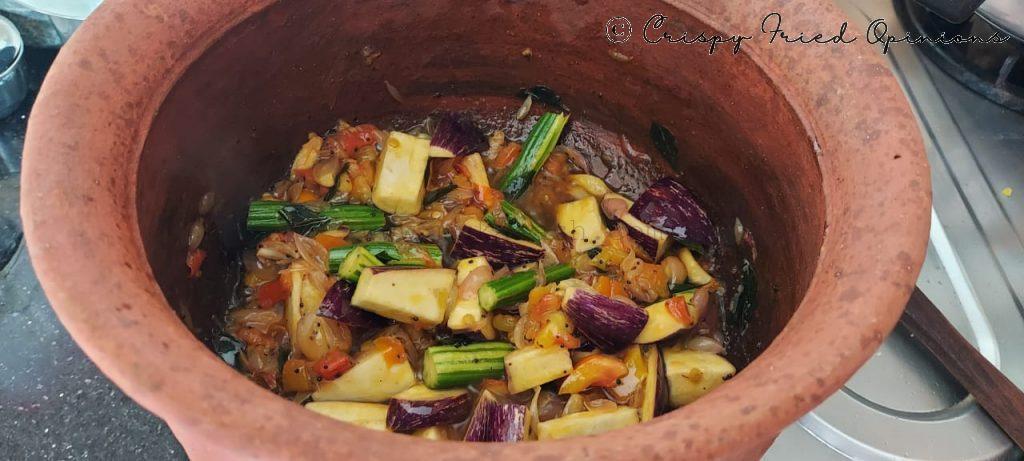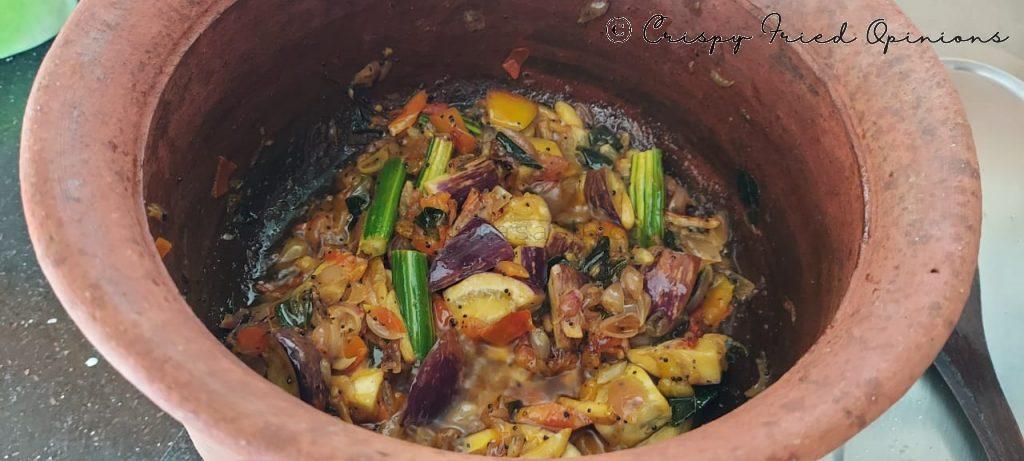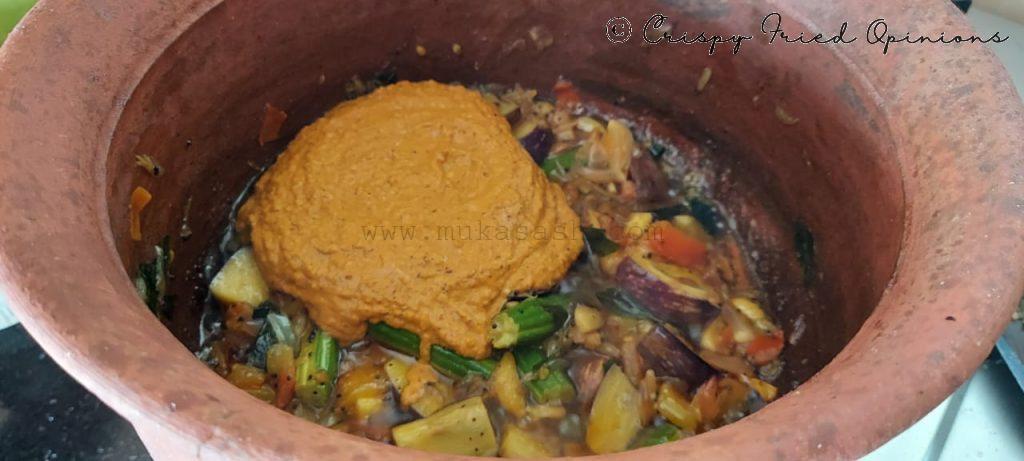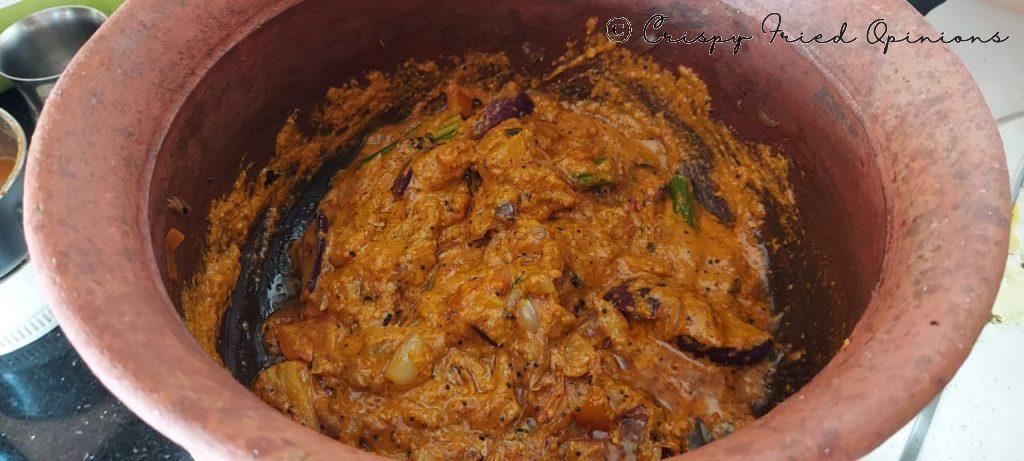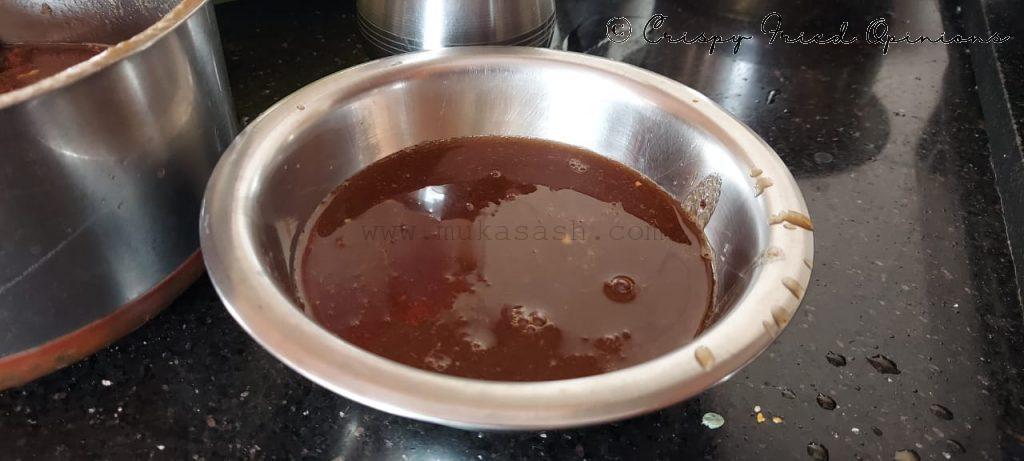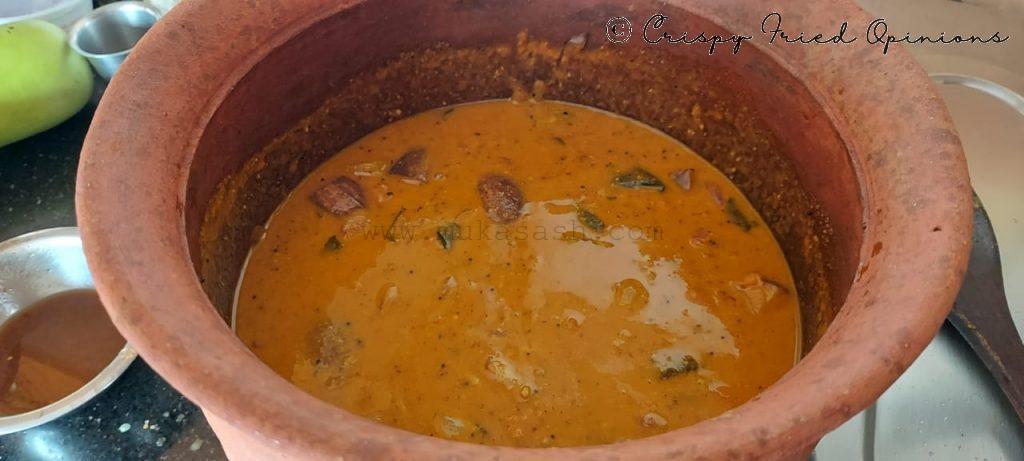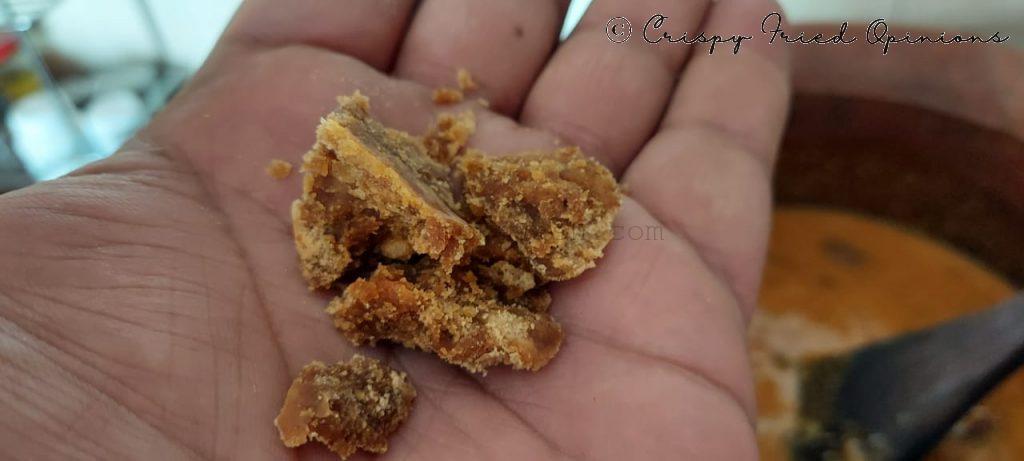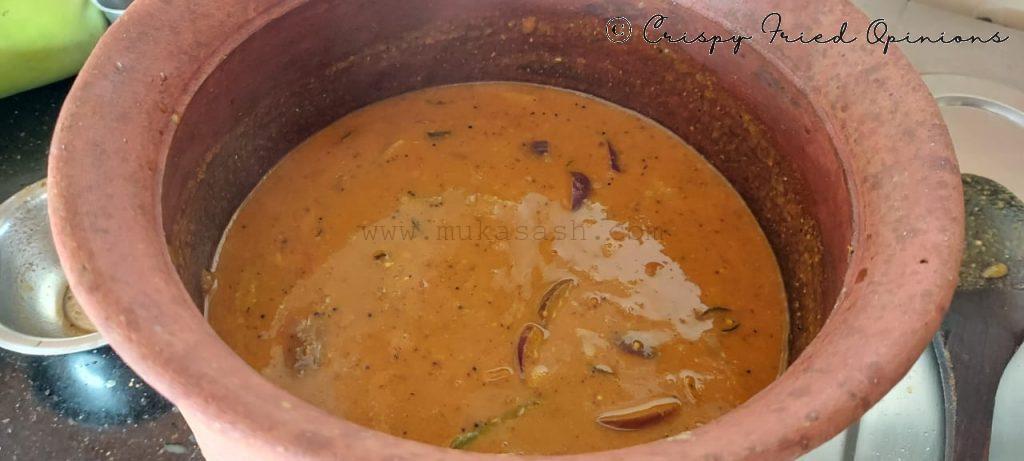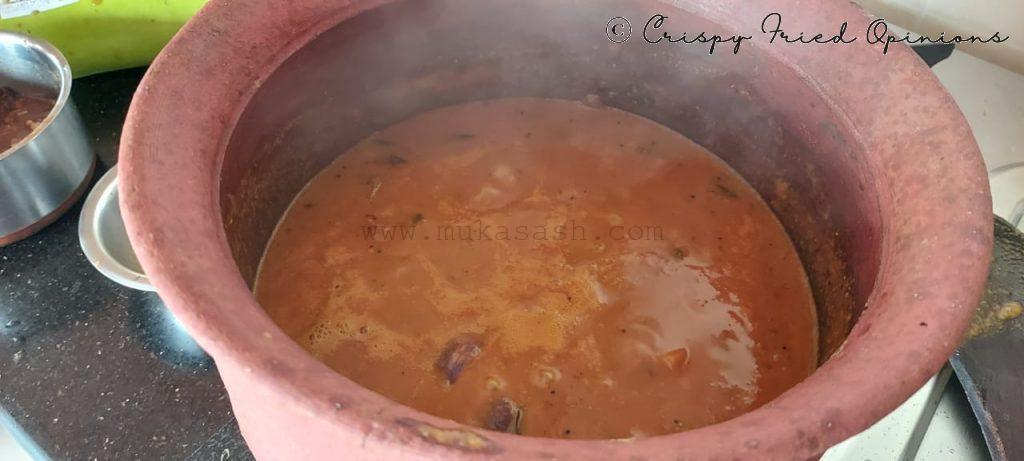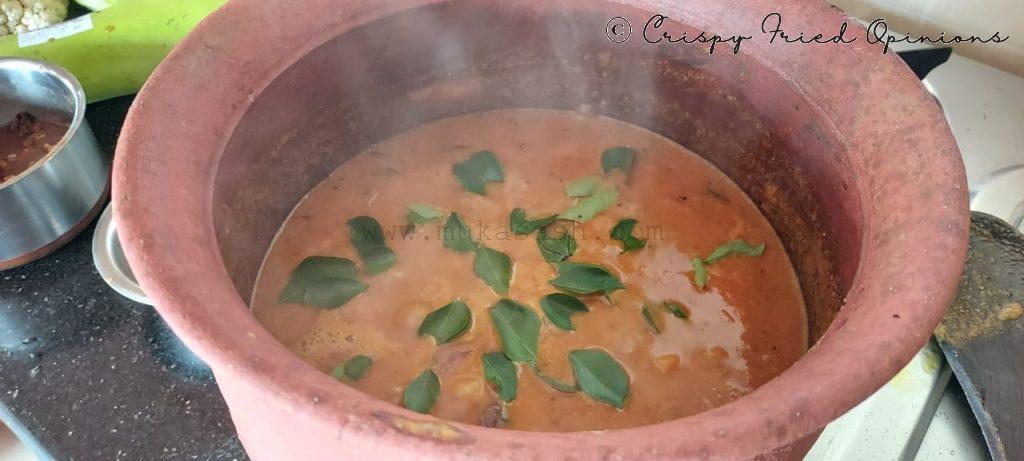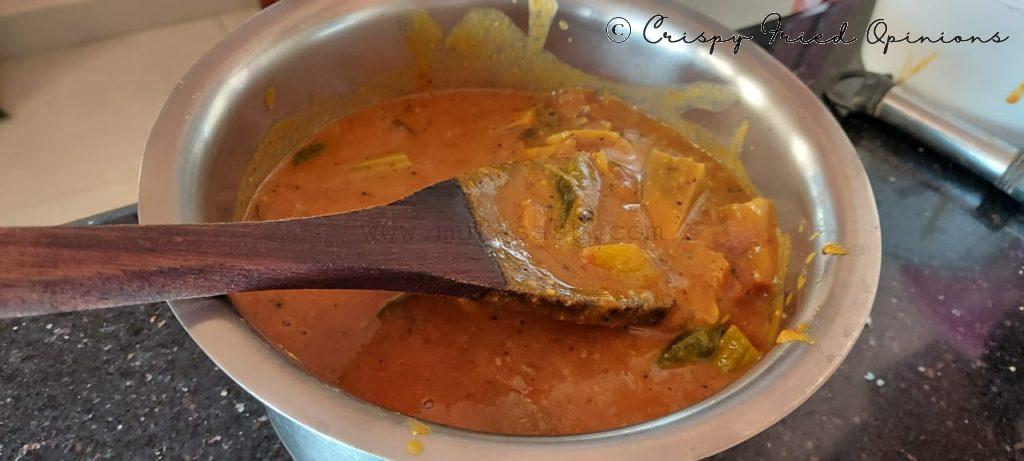 Absolutely lip-smacking it was! Everyone loved it and it was quite satisfying to make this!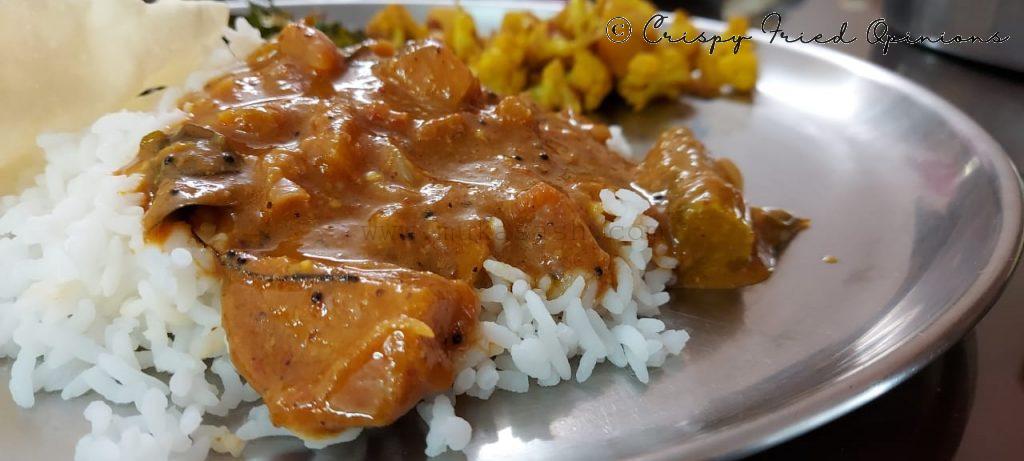 Another satisfying attempt in the Kitchen! If you like it, please try it yourself, and don't forget to share this with your near and dear ones.
If you'd like to see what else I've been cooking, here's a link to my cooking experiments. If you'd like to see just the vegetarian dishes, here's a link to that too.
I'll see you again with another experiment from my kitchen! Until then, taata !