This is one place that has been on my list for such a long time, I can't remember. Every time, a visit to Rajdhani happens, there's invariably this comparison that this place serves wonderful Thali at a much cheaper price point, and so on. Finally managed to visit with a friend as I had to complete some personal chores in that area.
First and foremost, it is located bang on the 2nd Avenue Main Road, but wasn't so easy to spot. It is located right next to Adayar Anandha Bhavan, on the second floor, so the name board is higher than you'd normally expect. Parking should be fairly easy on the road, we went by a two-wheeler, so it wasn't an issue at all. The stairway to this place isn't that glamorous, but that leads to a nice restaurant with pretty good dining space. There's also a lift and that's convenient. It was quite busy when we entered, but we got a table right away.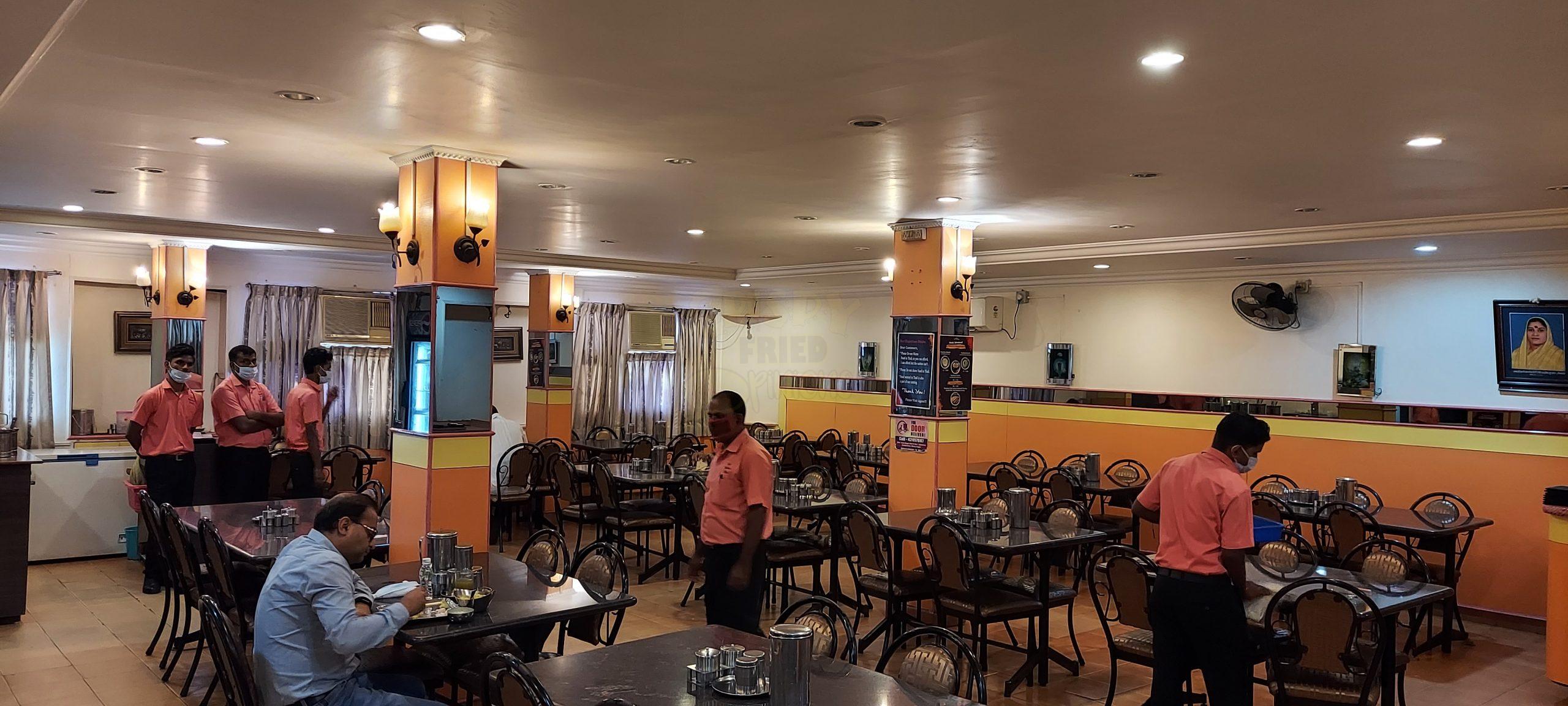 After a quick look at the menu, we ordered one each of both the Thalis that were on the menu. The Rajwadi Thali and the Rajasthani Thali. Rajwadi, as the name means 'Royal', is a more elaborate Thali and has a Roti, Sweet, Khichdi, and Chaach in addition to the Rajasthani Thali. Would have liked Dal Baati, but sadly that was available only on weekends, I was told.
Food was served in very reasonable time. Thali looked quite elaborate. It had 3 Subzis – Potato Masala, Paneer gravy and another one made with Shimla mirch and Besan. This was a stunner reminding you now and then of the Molaga Bajji in a different form factor. Dal, Kadhi and curds along with onion cucumber salad. were served too.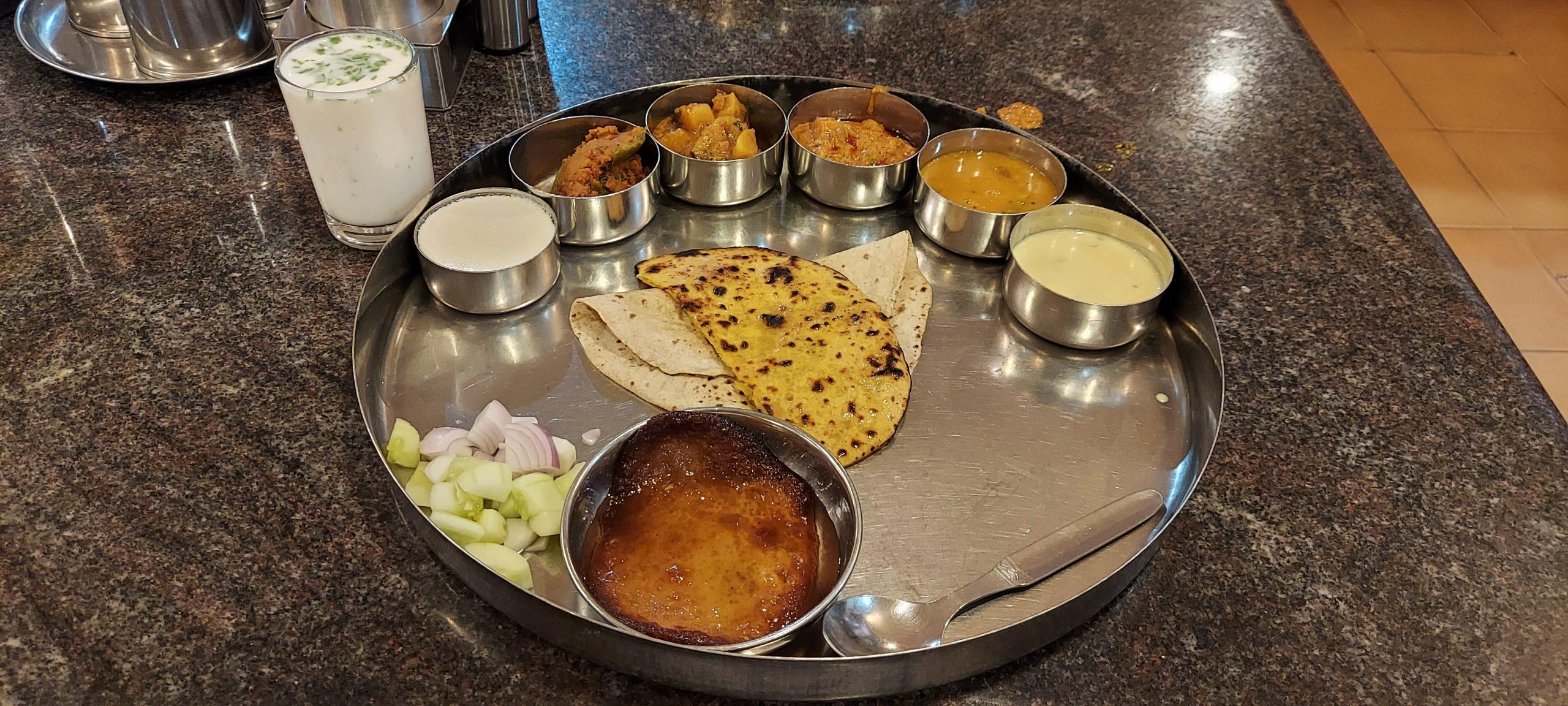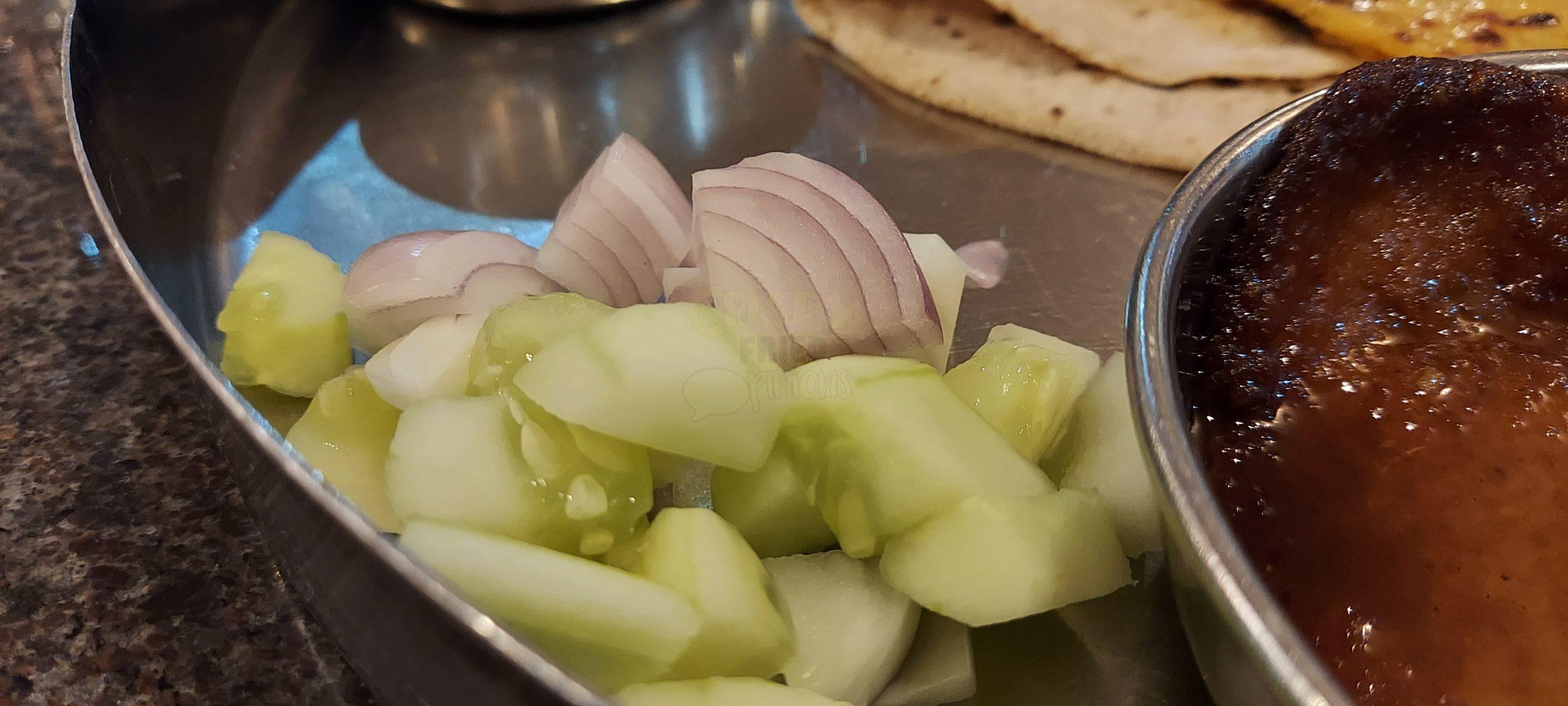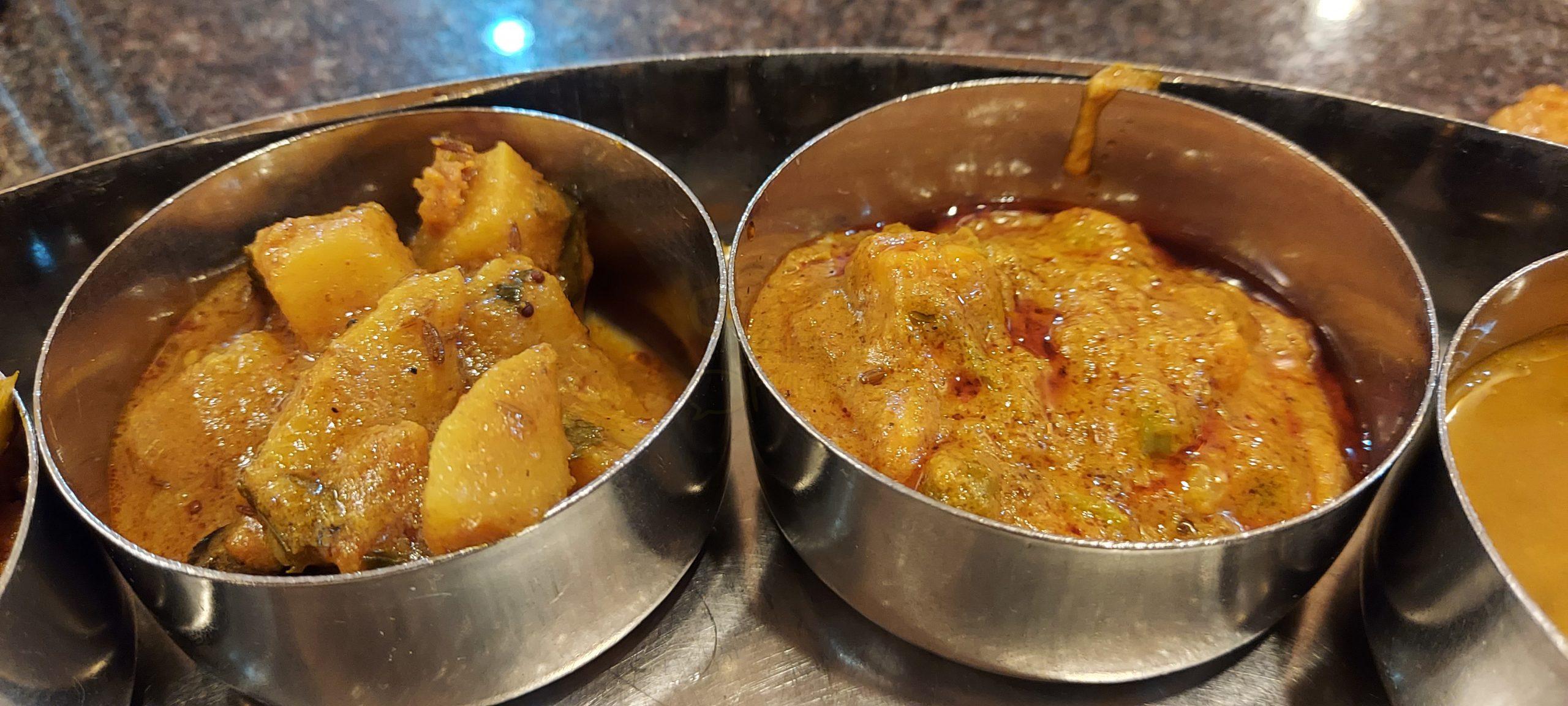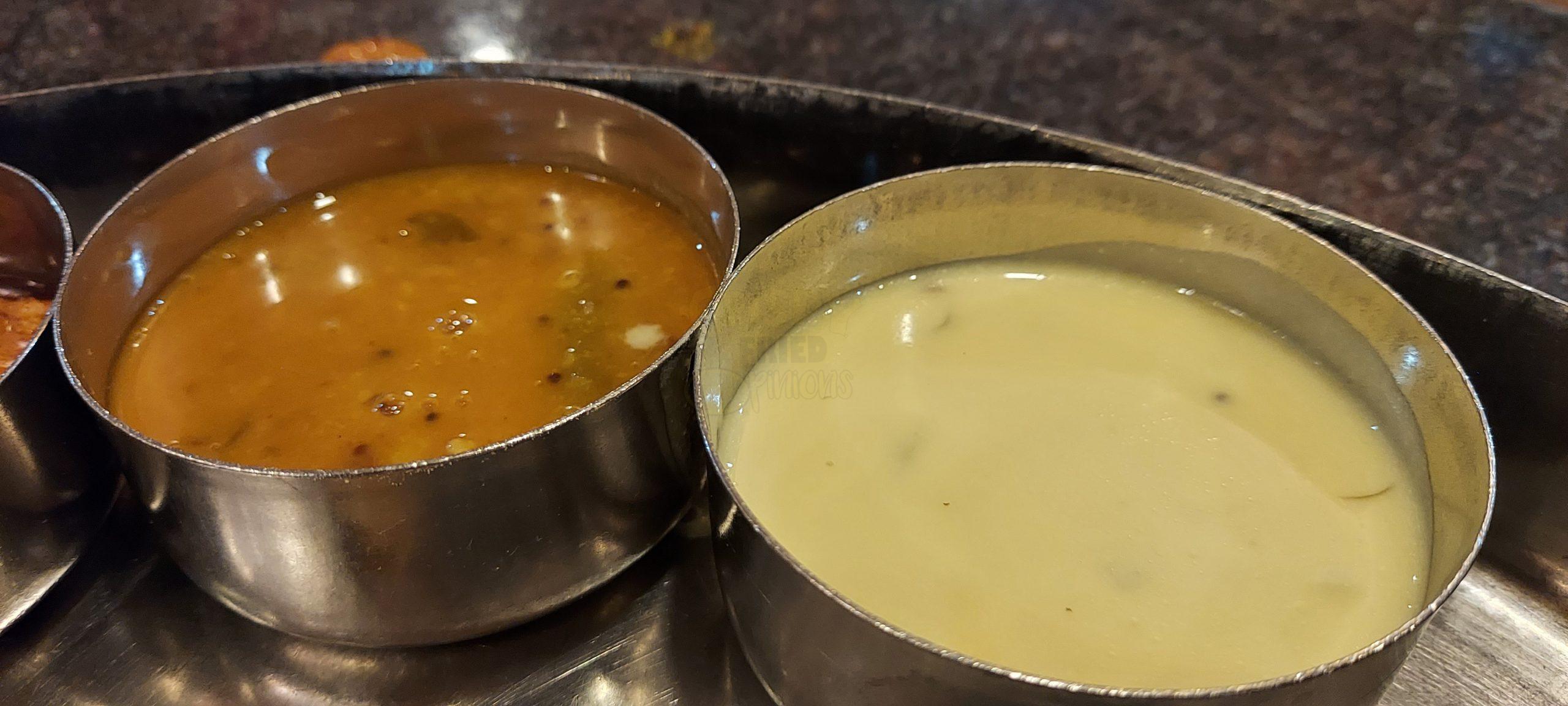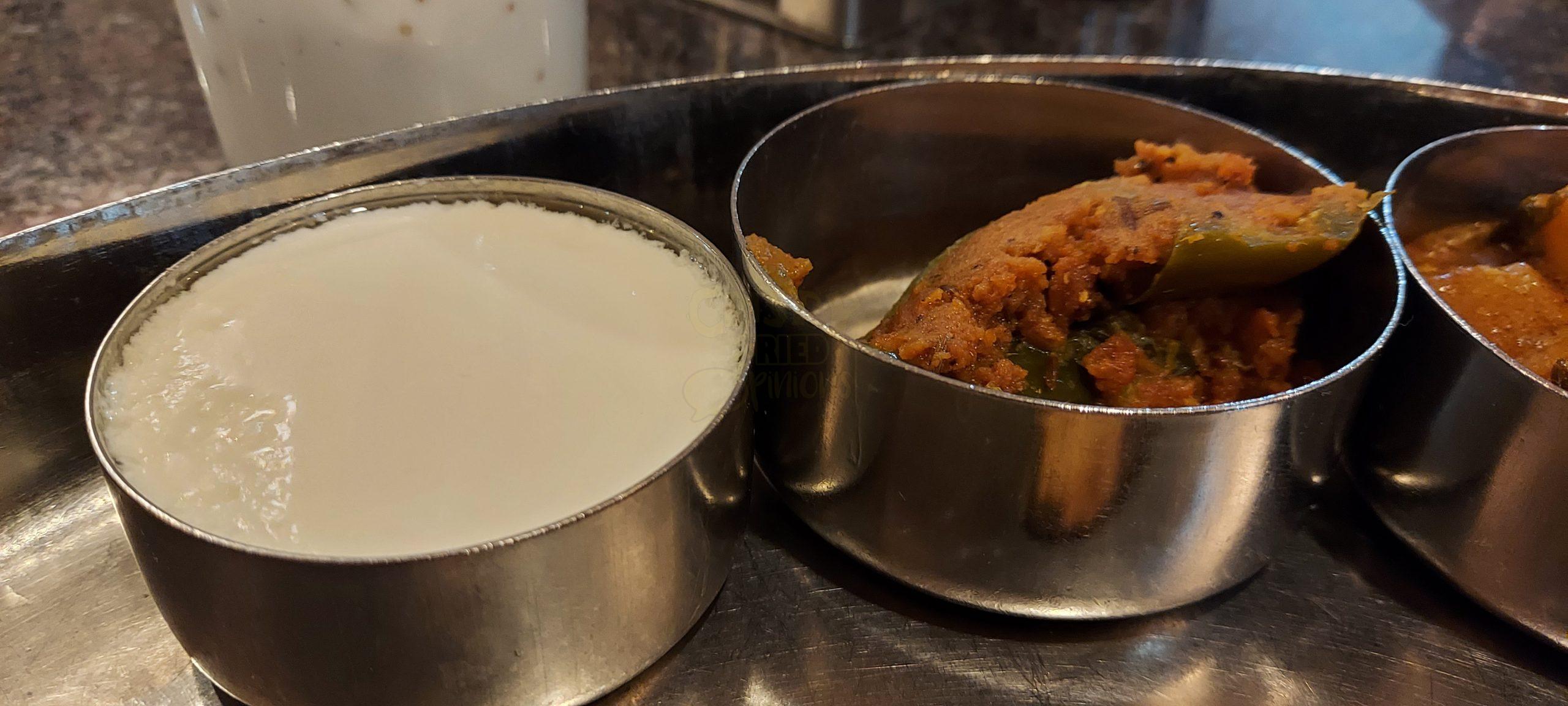 Sweet served yesterday was Malpua and it was good.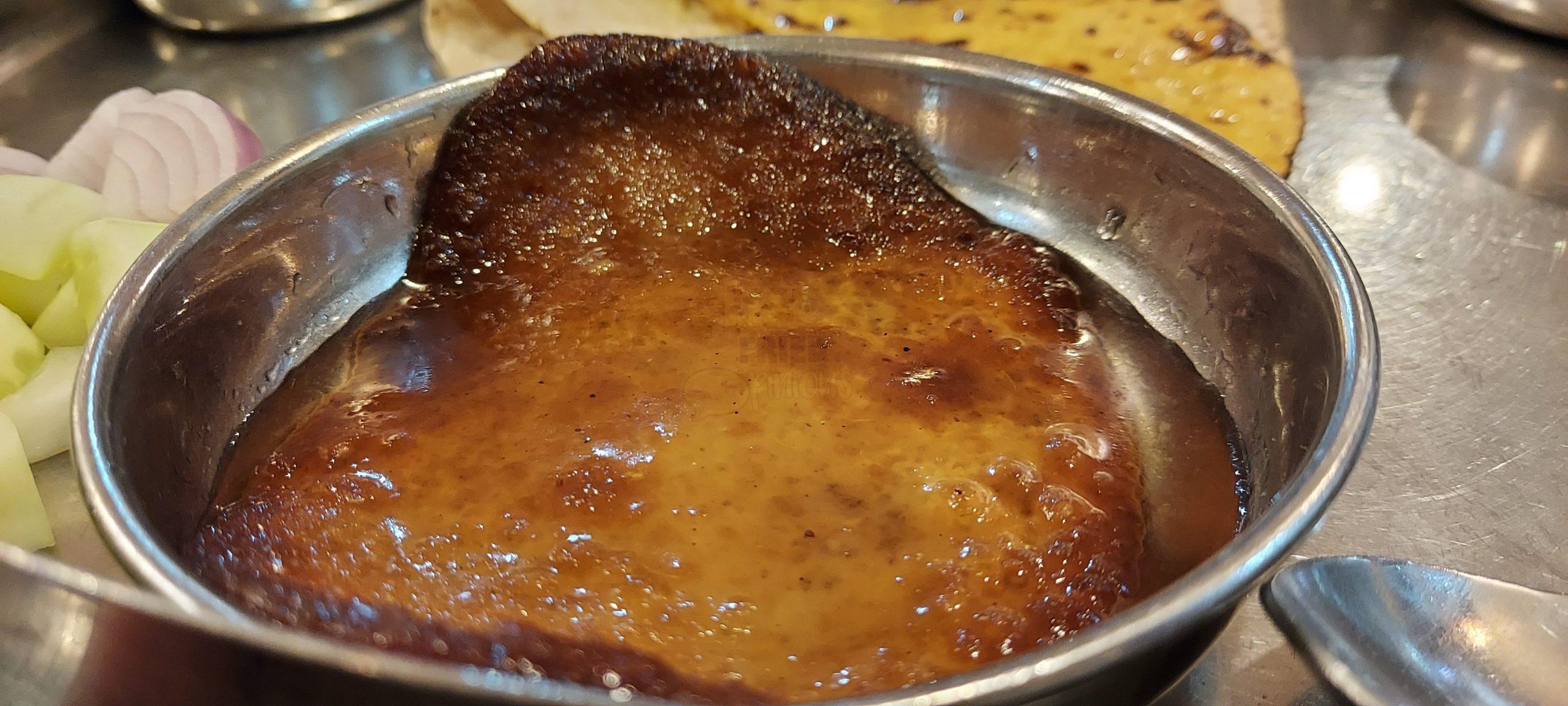 Chaach was wonderful and refreshing.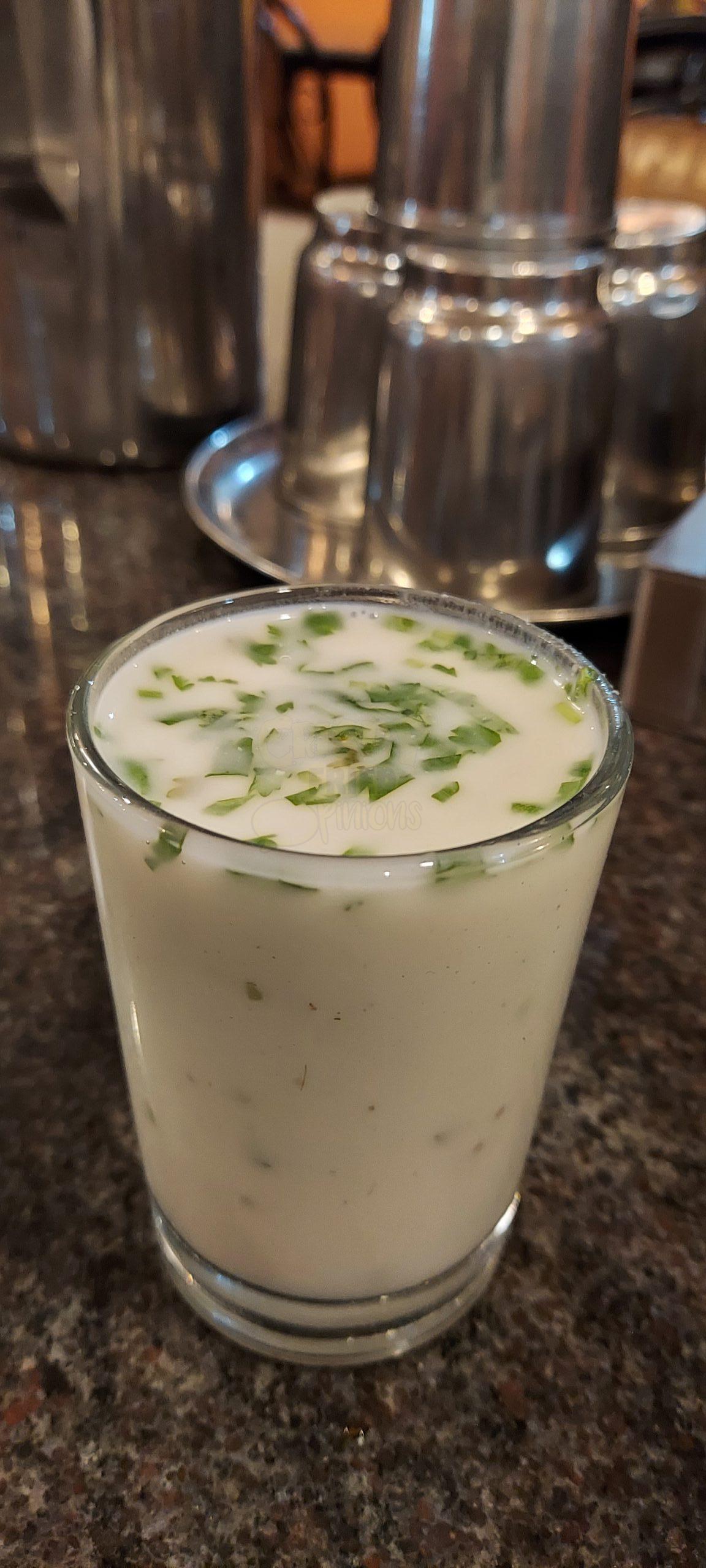 We got unlimited ghee Phulkas, absolutely soft, freshly made. We stopped after a few 🙂 The Roti was good too.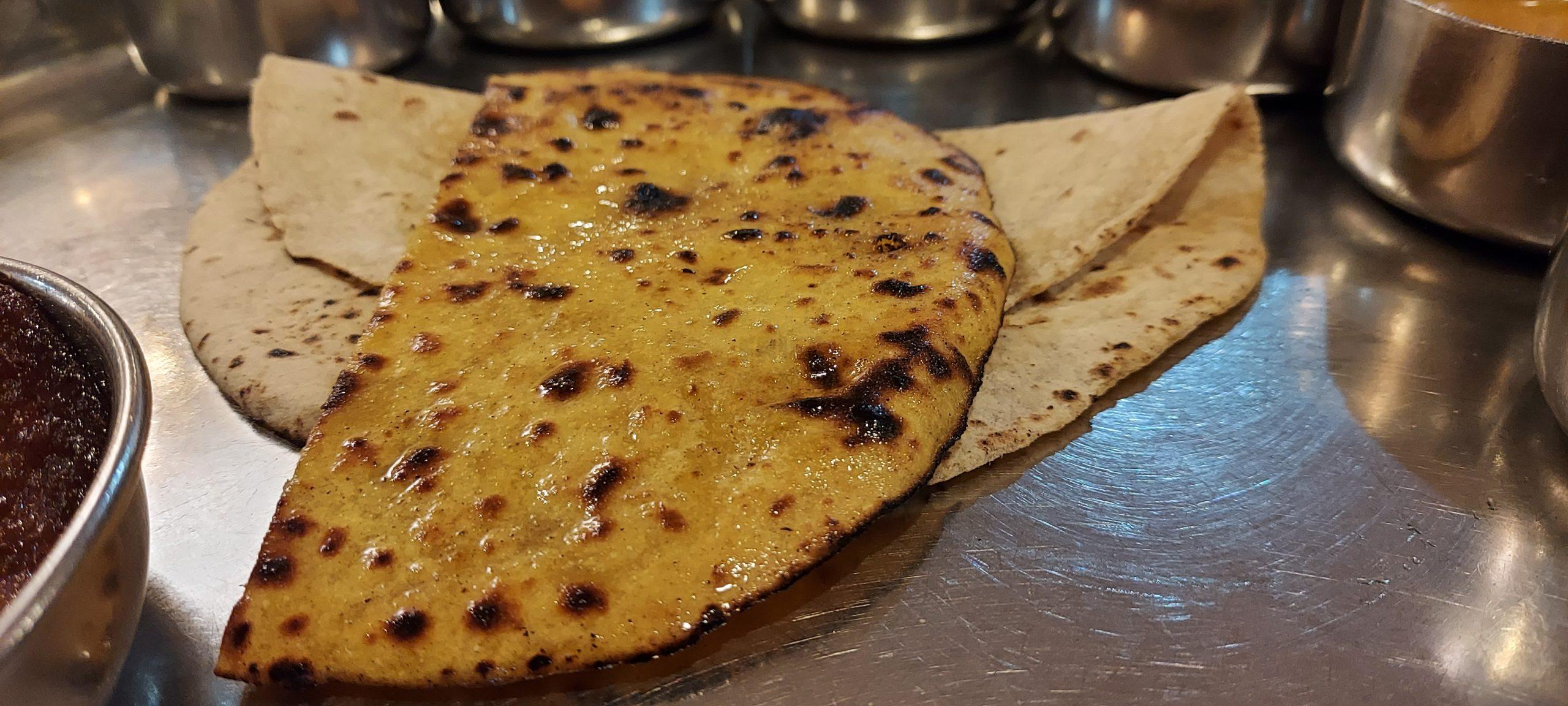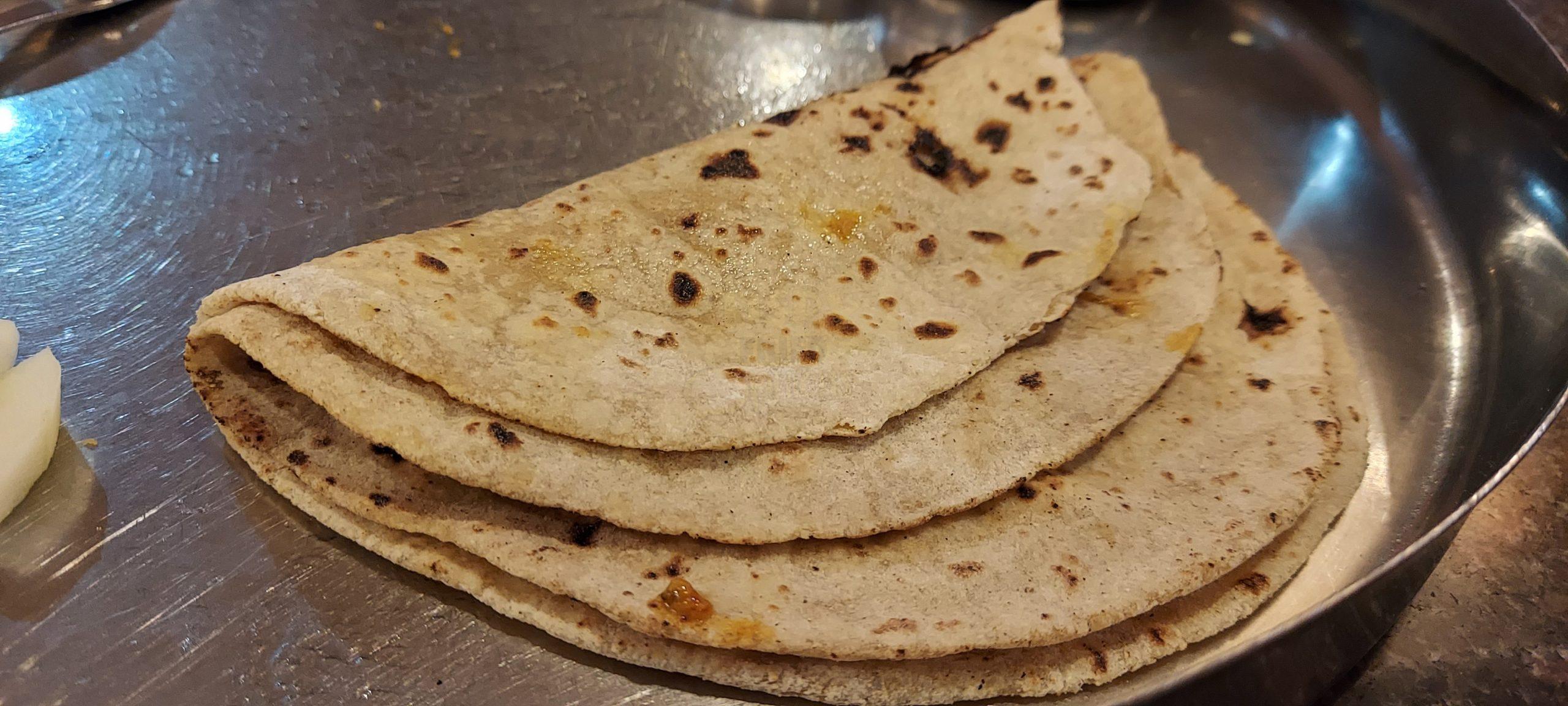 Khichdi was tasty, again with the Shimla mirch Besan subzi, it was wonderful.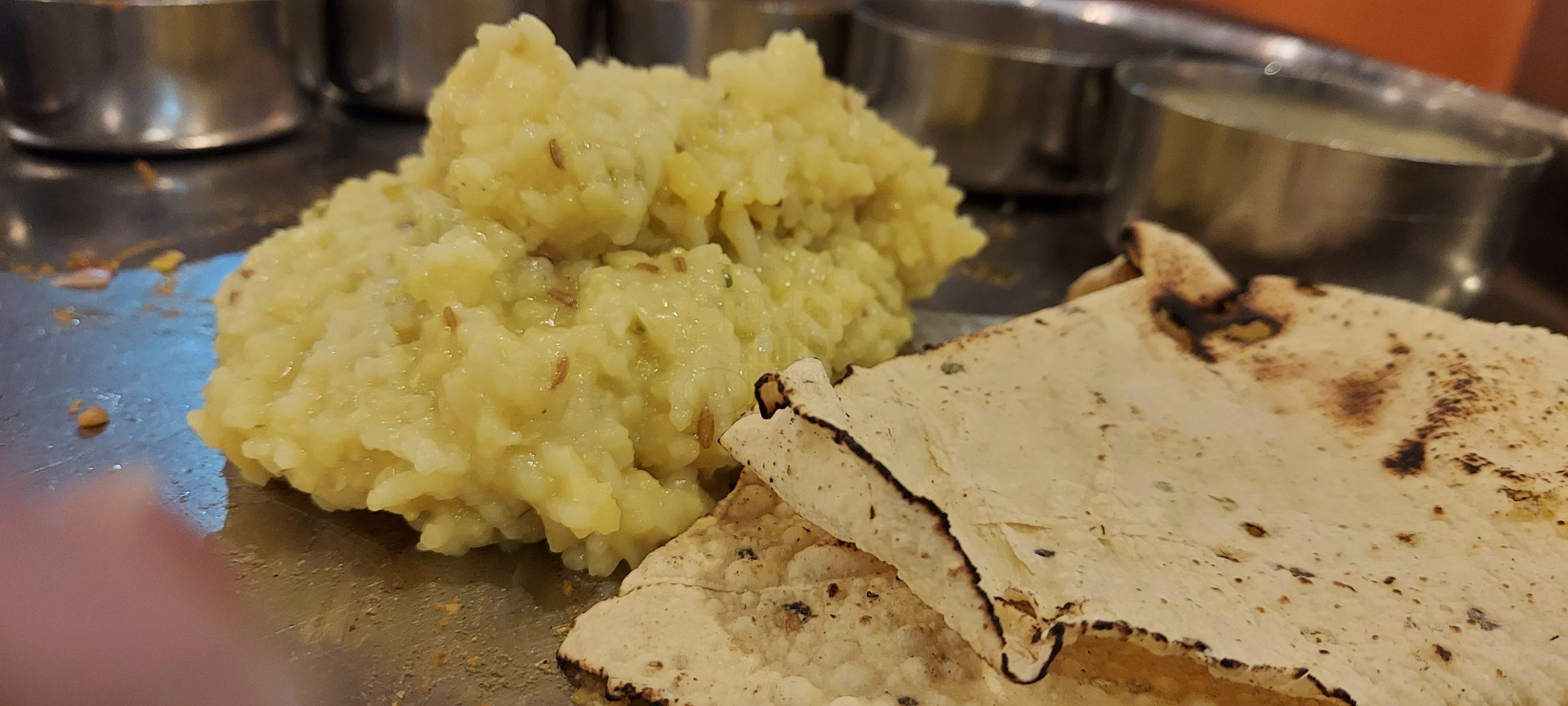 Finally, ended with curd rice and achaar. Thick fresh curds was good.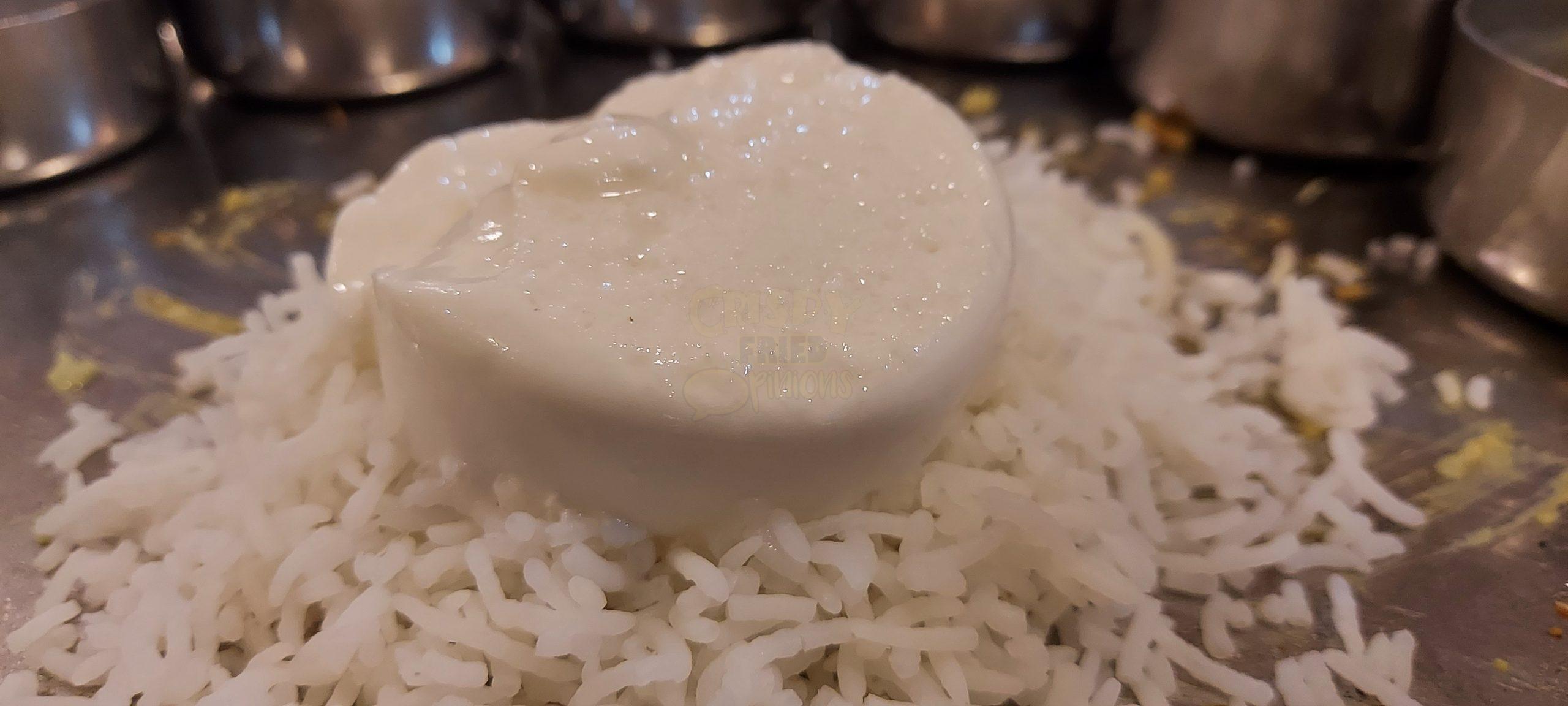 Friend pretty much had all of this in the Rajasthani Thali. We shared the delta in my Thali. He clicked one pic of this Thali too.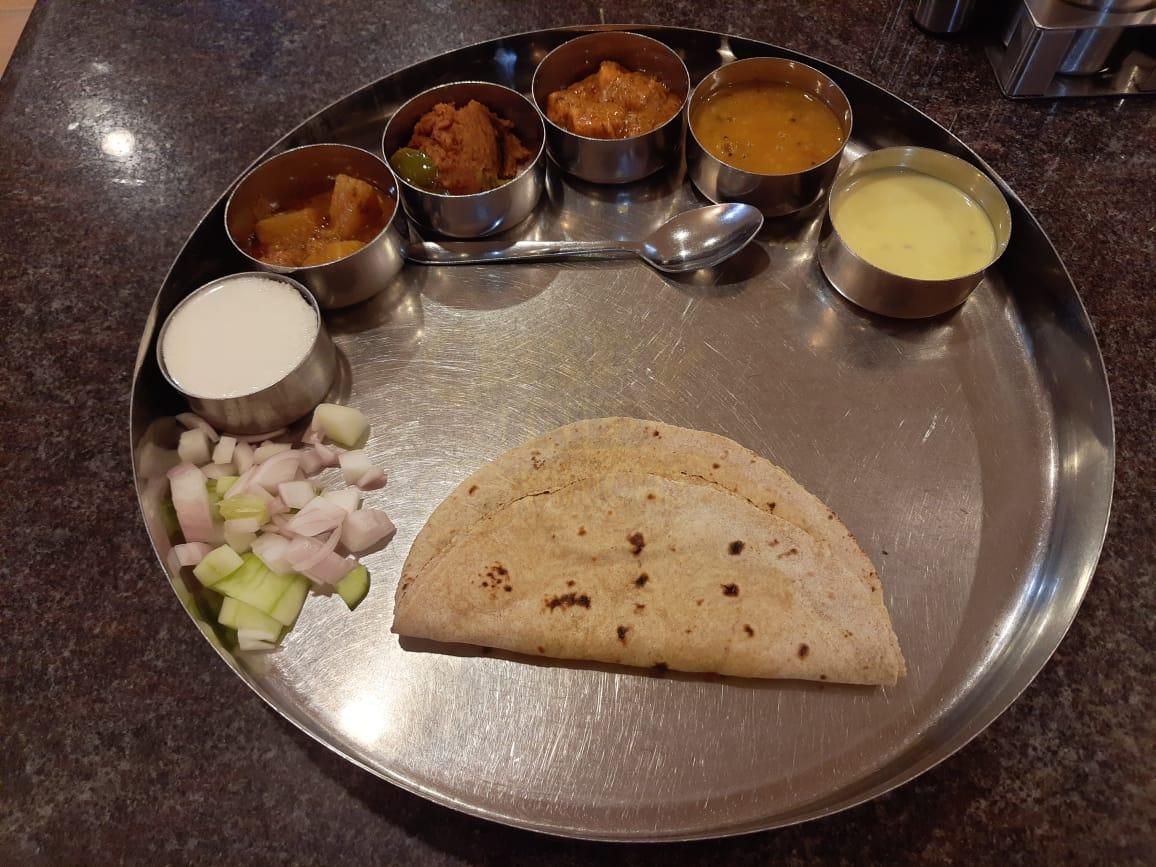 It was quite a heavy meal and we decided to just share a dessert. Ordered a Gulkand Kulfi. It was served cut into pieces. It was very tasty too.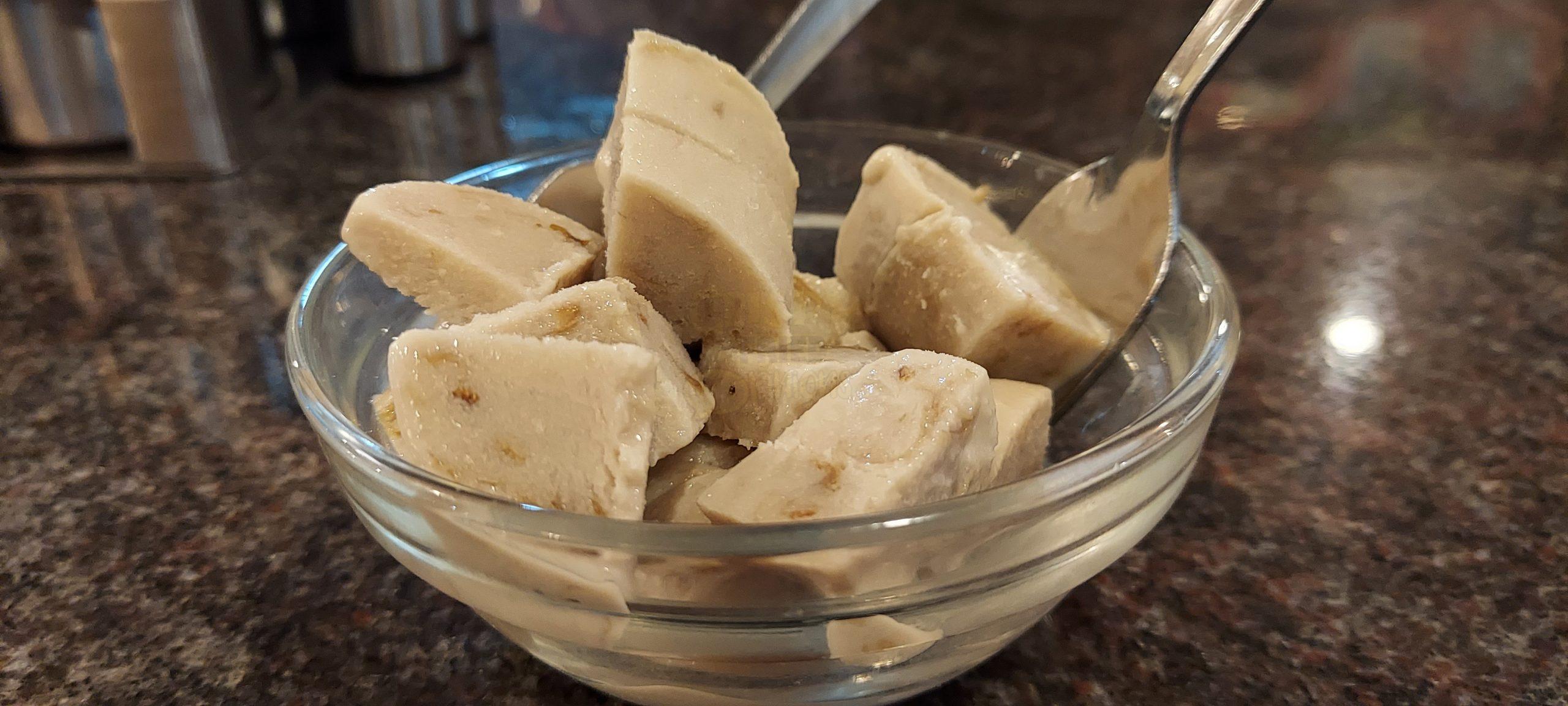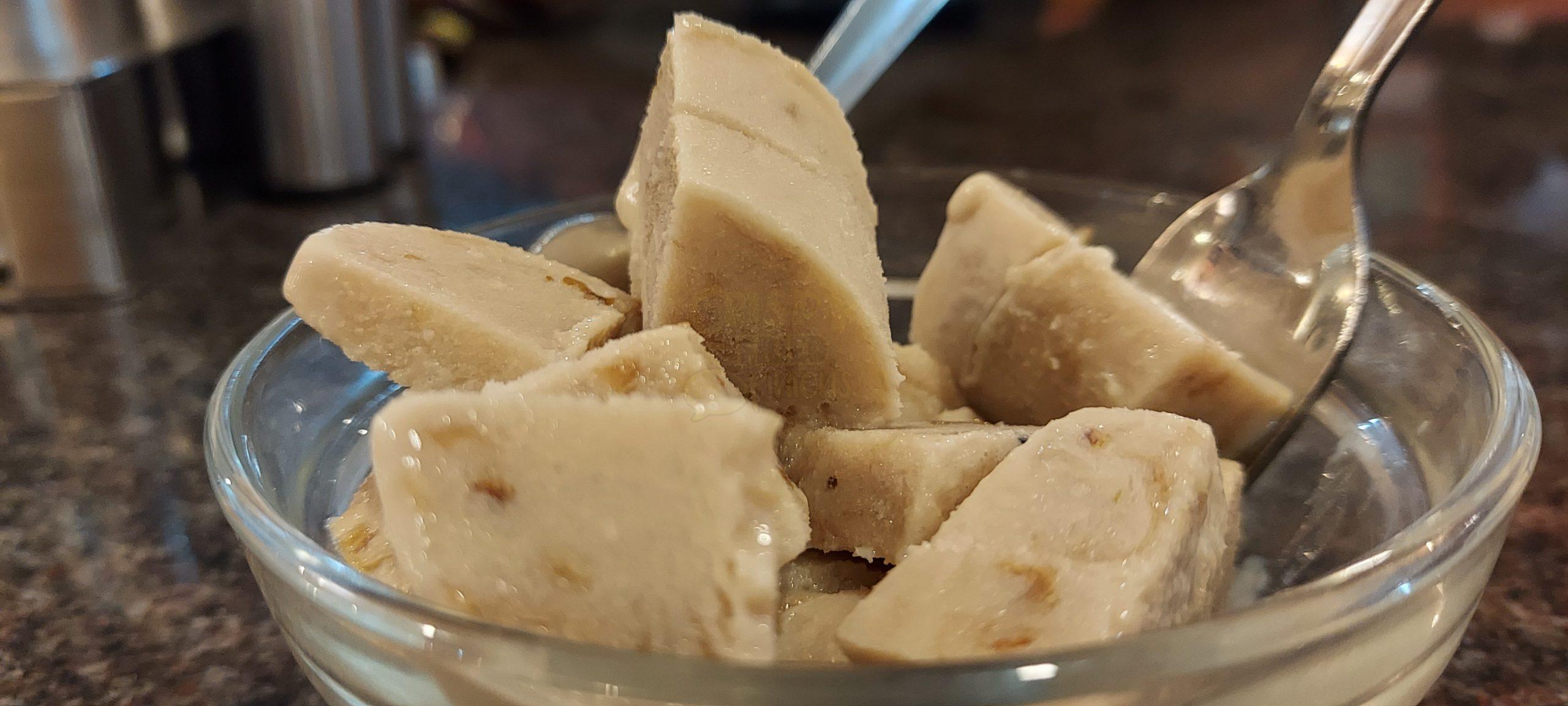 Overall, a fantastic meal and not a single thing that I would complain about. Service was very courteous and attentive. We didn't have to ask for refill of any dish, they did that every now and then. We paid a little less than 700 bucks, for two Thalis and a dessert.
Absolutely wonderful experience! I'd certainly go back for the Dal Baati on a weekend.
If you'd like to have a nice Rajasthani Thali, try Sree Agarwal Bhojanaalay, Sowcarpet. If you're in a mood for more sophisticated dining, and would like to try Rajasthani, you can try Rajdhani.