Joker's kitchen, a quirky name for a restaurant I thought! Somehow a visit to this place didn't happen until yesterday when wifey and I finished some chores in Alwarpet, and decided to have lunch in the vicinity. Immediately decided this was where we were going to eat.
Frankly, I didn't know this was a vegetarian place. 🙂 Only after looking at the menu to find some chicken dish did I realize this blunder. Too late to leave, decided to have a vegetarian lunch.
The place is located bang on TTK road, and parking is available in a street off it. Not so bad, we managed to find a slot for parking. We walked into an almost empty place, except for two tables that were occupied.
Quick look at the menu, and we were good to order. We ordered Mexican Frayay, Assorted Garlic Bread, and Namma Chennai Thin Crust Pizza.
Mexican Frayay was basically classic fries sprinkled with cheese powder, served with a dip. It was yummy, and the dip was lipsmacking.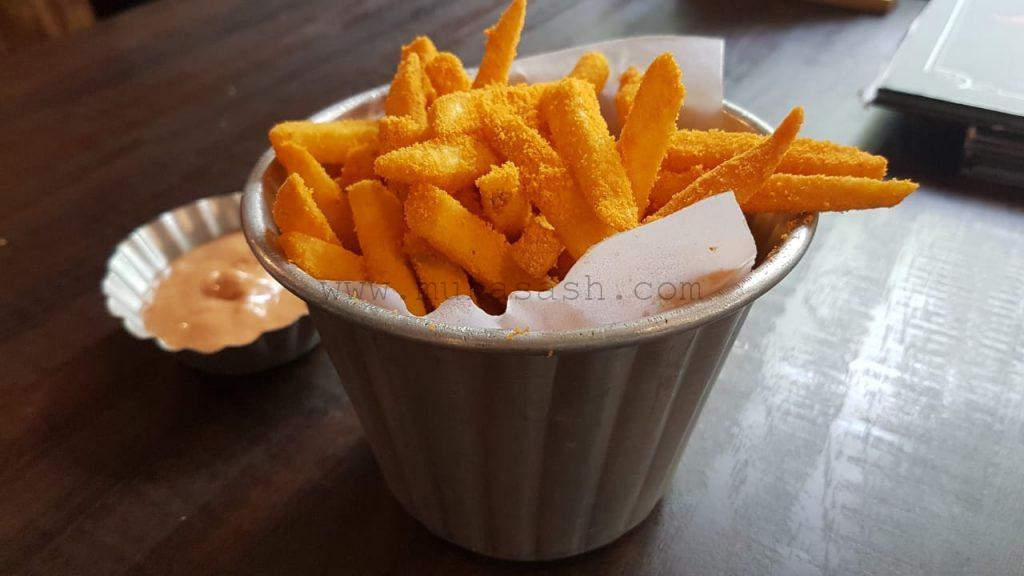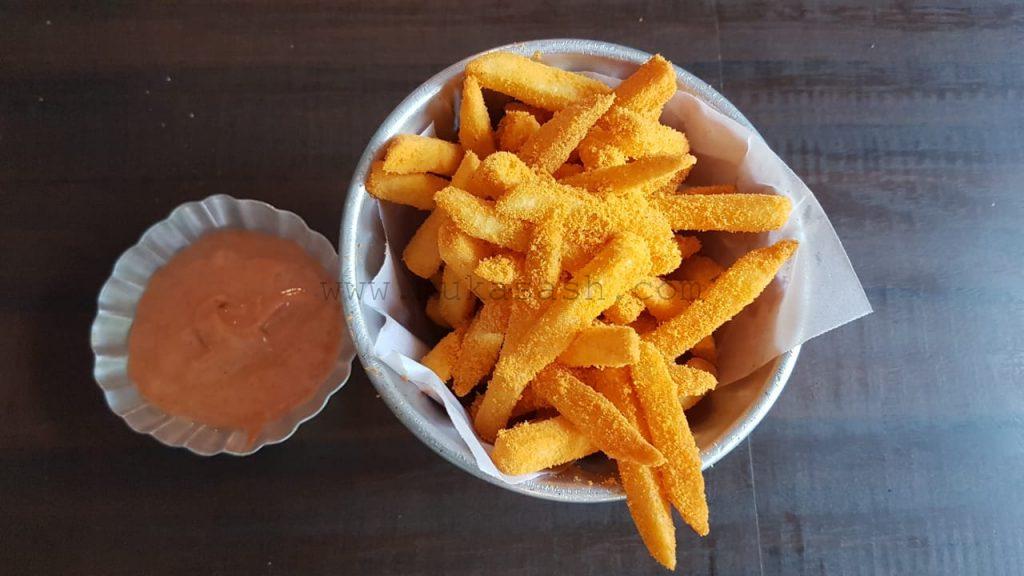 Assorted Garlic Bread was good too, and out of the five, three were unique and tasty.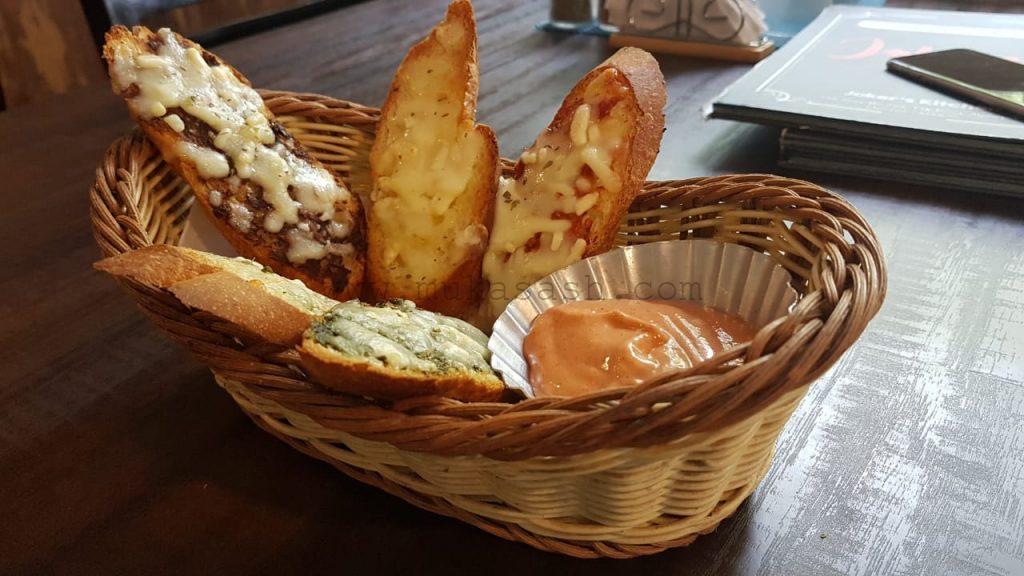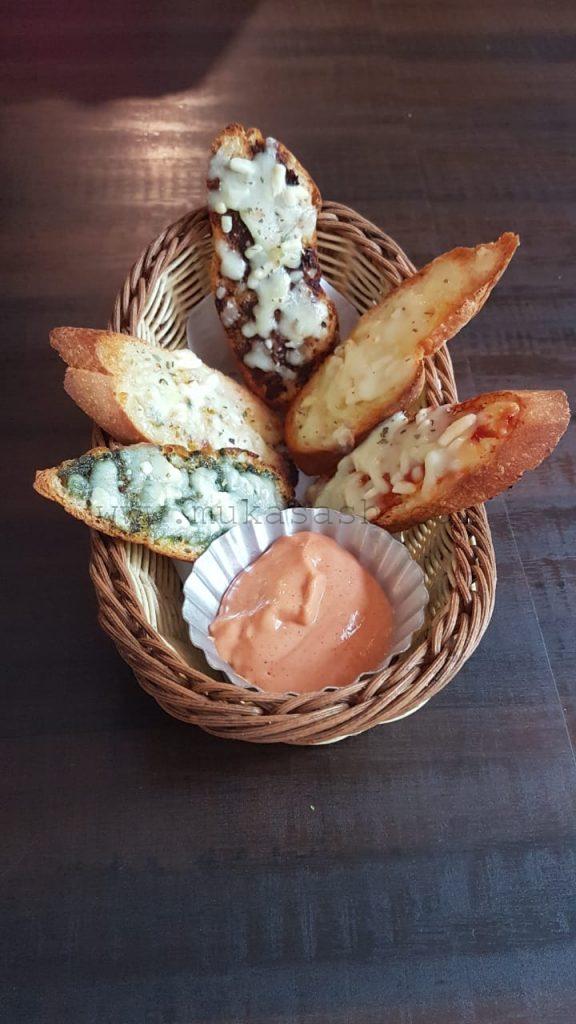 NammaChennai thin crust pizza had capsicum, onions, tomatoes and paneer chunks tossed on a fiery hot sauce. It looked yummy, on the first bite, realized it was slightly low on salt. Tasted good after we added it.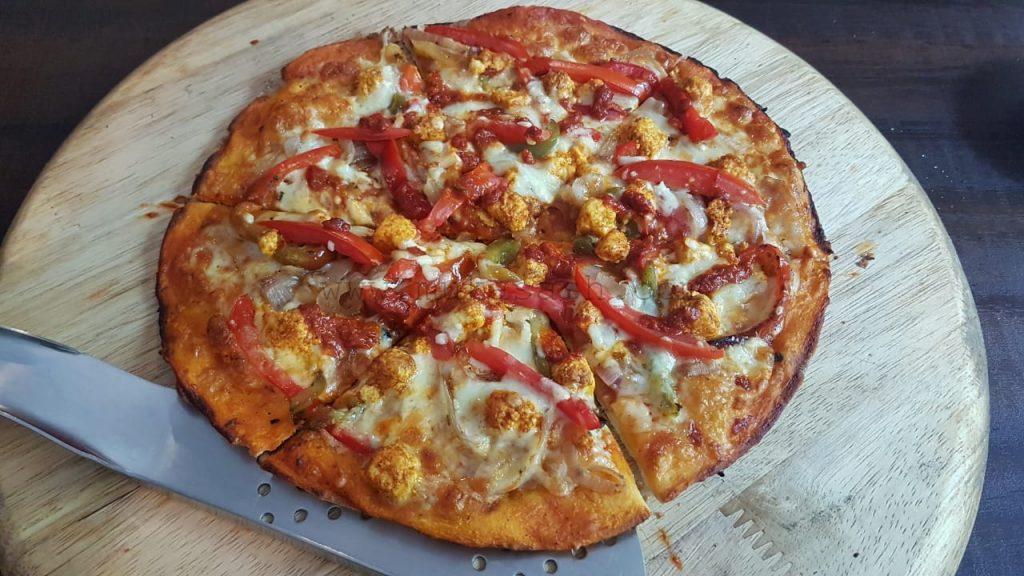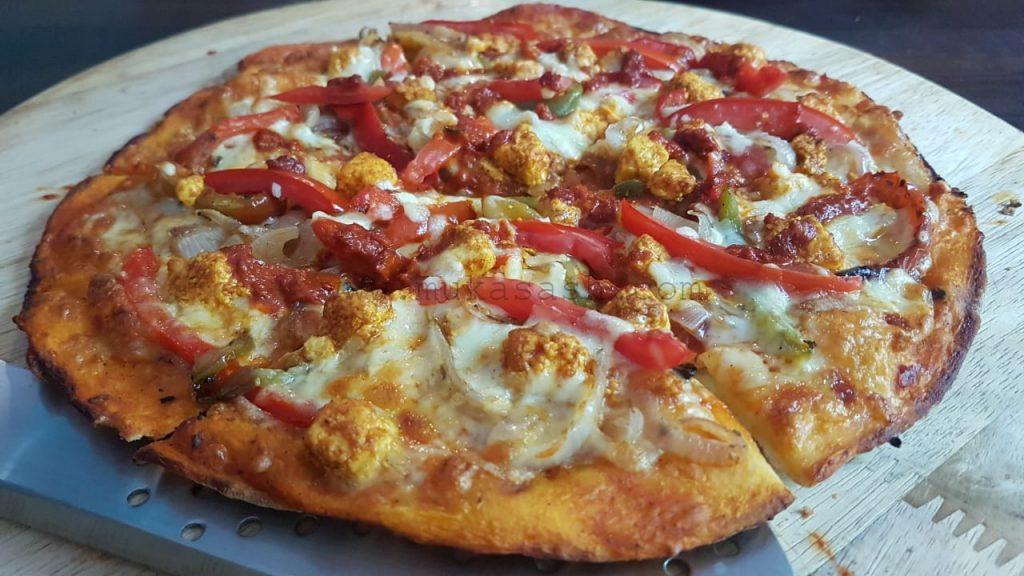 Now that's when I saw a Zomato sticker on the restaurant and out of curiosity, checked if Zomato Gold was applicable here, it actually was! Checked with the waiter, but he categorically said I should have mentioned it before placing the order, or order two dishes now to avail it. Fair enough! Decided to order two thickshakes – Salted Caramel and Hazelnut Cookies, but Zomato Gold doesn't apply for mocktails and drinks, I was told. Anyway, went ahead with the order.
Both the thickshakes looked very close looks-wise, but the taste was distinctly different and yummy, loved it!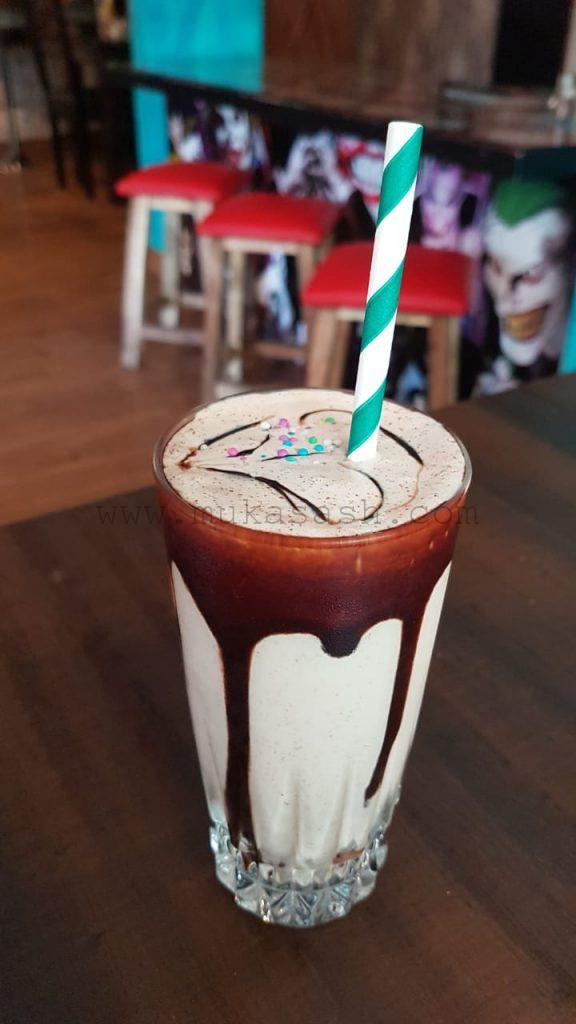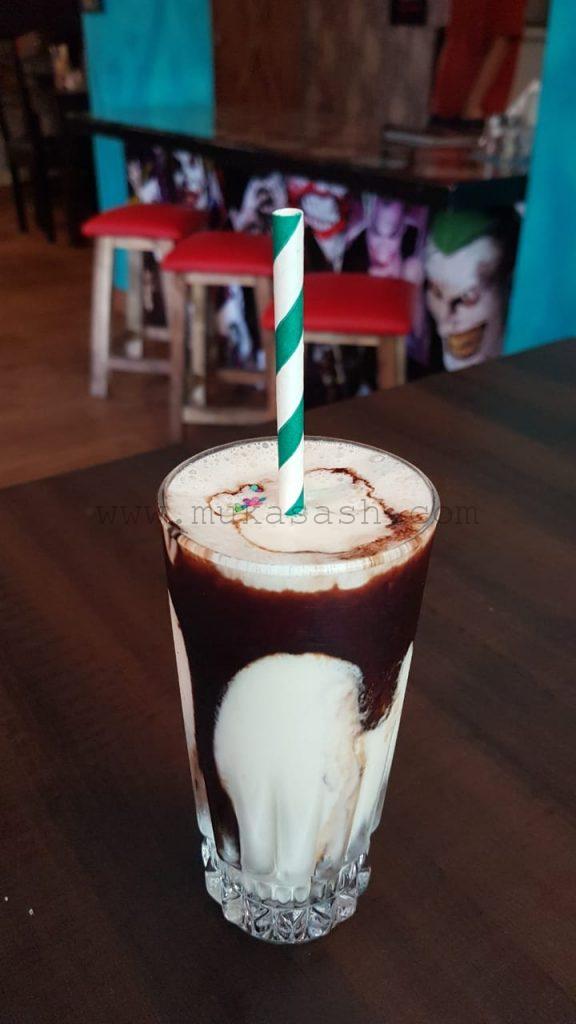 Overall, food was tasty and had no complaints. I could have been a bit proactive in mentioning about Zomato Gold for the discount, but then, I didn't order with that in mind. So at most, I would have availed a discount of 200 bucks, never mind !
The bill came in a nice little cup with a poppins and a feedback form 🙂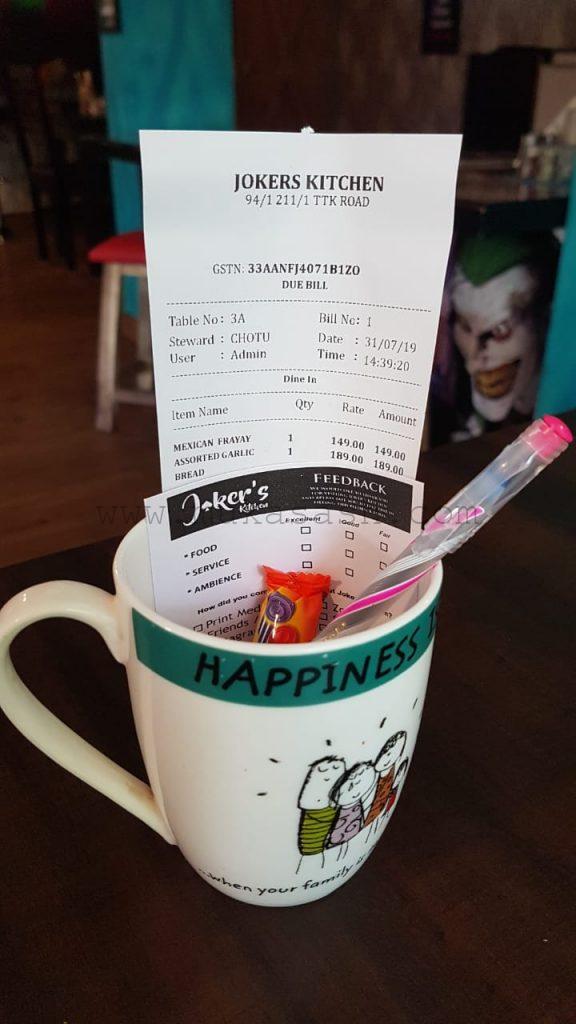 Paid a little more than 1K, a nice lunch overall. I would gladly recommend this place.