Remember visiting this place in 2018 when they were located on the Velachery-Taramani Road, in Tansi Nagar. It was just an above average experience during that visit. Recently, Masaledaar Firangi Tadka opened its outlet in 100 Feet Bypass Road, where Sri Krishna Sweets used to be located. The one on the Velachery-Taramani Road is now called Zaika Uttar Da.
There are quite a few North-Indian vegetarian restaurants on the Bypass Road now – Sree Gupta Bhavan, Kailash Parbat, Chai Galli, and the old timer Haven Sampoorna, ignoring the North-Indian food Sangeetha offers. Pind of course, is another good place holding forte as one of the best Punjabi Veg restaurants for many years now, but located slightly away from these restaurants. It is only if you wish to have non-vegetarian, you need to look beyond these places.
The place was very neat and clean as it is very new. It was brightly lit, and had a vibrant decor. Looking at the waiters in uniforms, the place clearly exhibited an upscale dining experience. We settled into one of the 4-seater tables that was available right away.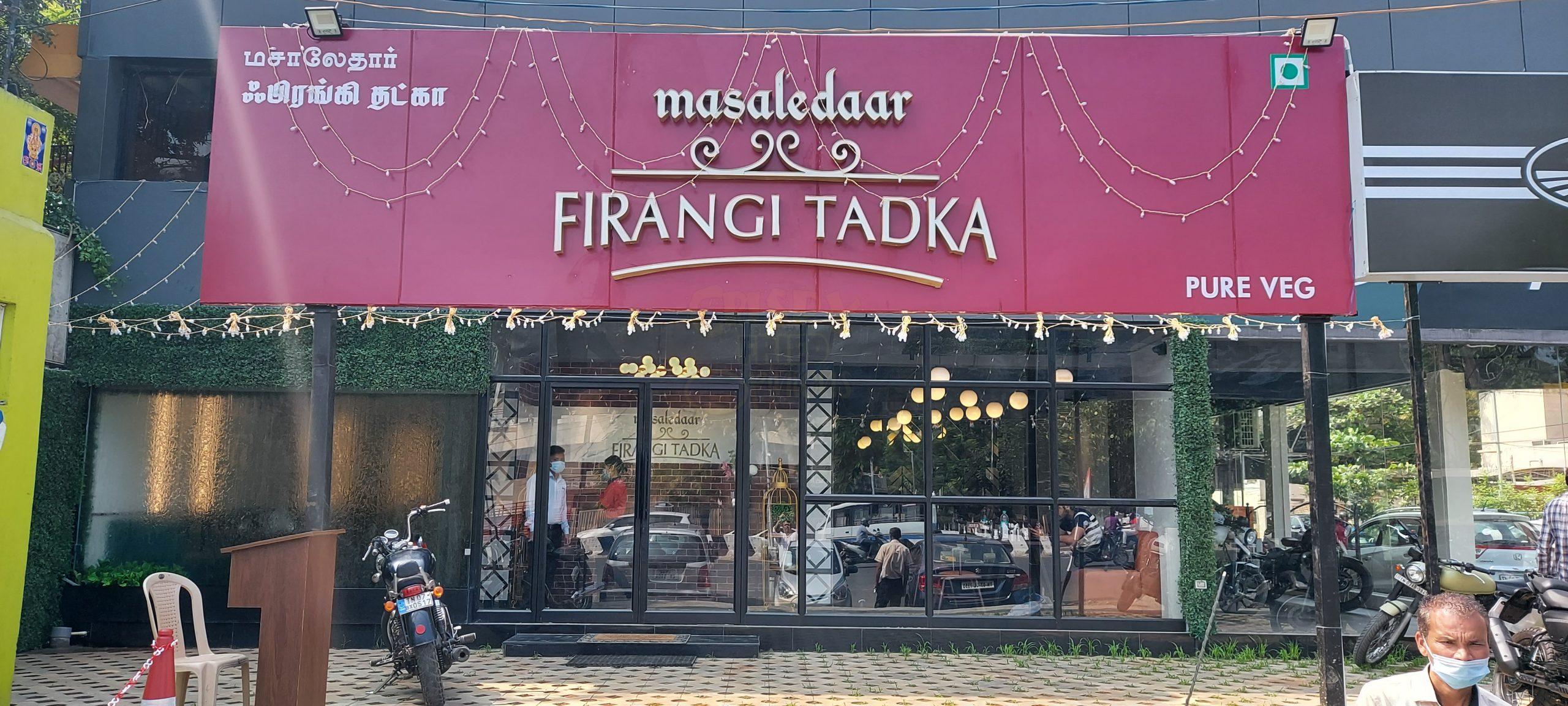 We were served a welcome drink in a shot glass, a good start. The customary cut onions and mint chutney made its way to the table while we ordered Manchow Soup and Cream of Broccoli soup to be served one by two each, along with a Chandni Paneer Tikka, Masala Fries and Green Garden Salad.
Manchow soup was wonderful. Served at the right temperature, just how I liked it.
Cream of Broccoli soup was a disappointment. It tasted more like milk than cream, it was very okayish. Barely managed to finish it.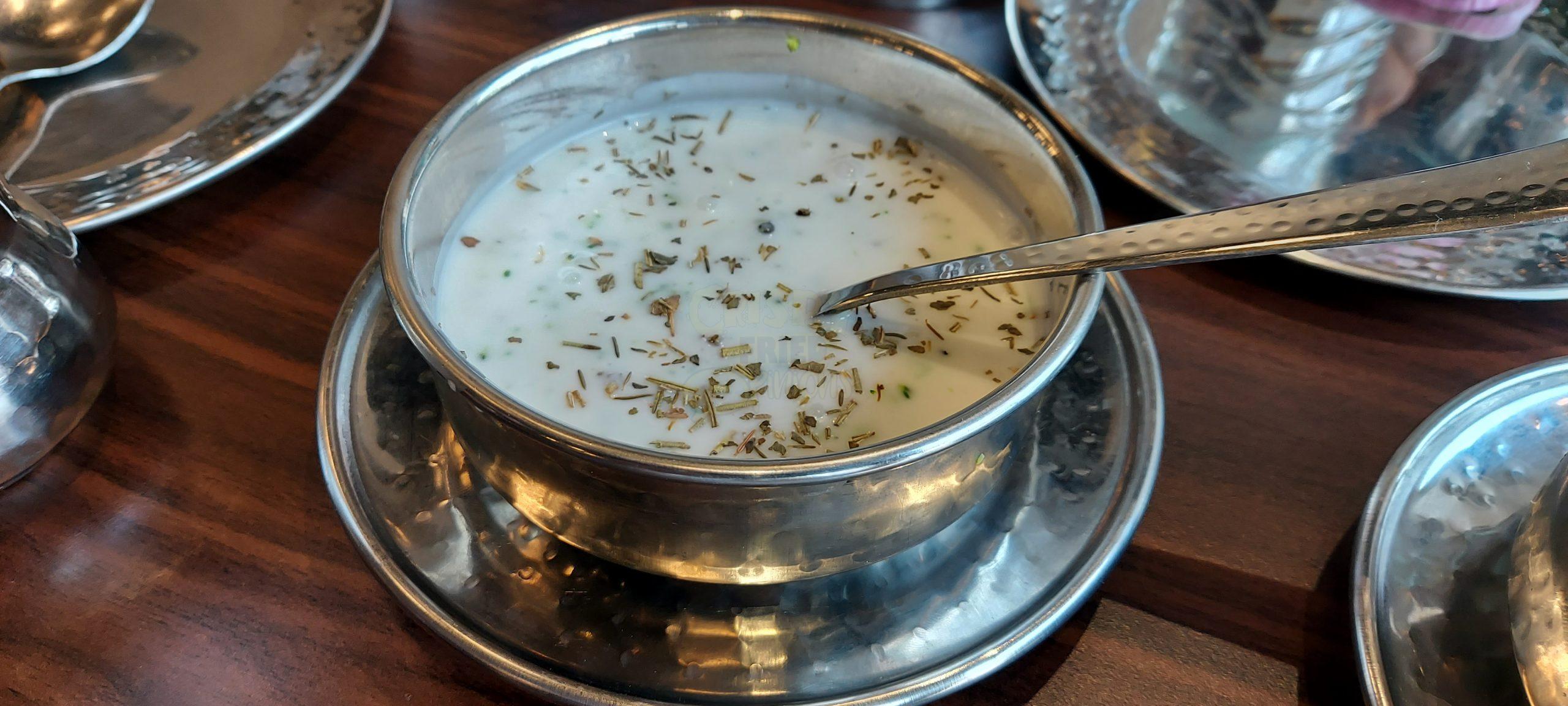 Masala Fries was awesome. Not just the usual fries with masala topping, but made more like a dry subzi, but still retaining the slight crunch, I liked it.
Chandni Paneer Tikka was basically Paneer Tikka with a stuffing and topped with generous amounts of cheese. The paneer itself was wonderful, didn't think that the cheese was a value addition at all. No complaints though!
Garden Salad was fresh and wonderful. The veggies were crunchy and it was good.
Ordered 2 Butter Naans, 2 Stuffed Garlic Naans, Subzi Punjabi and Chef Jaggi Special for main course.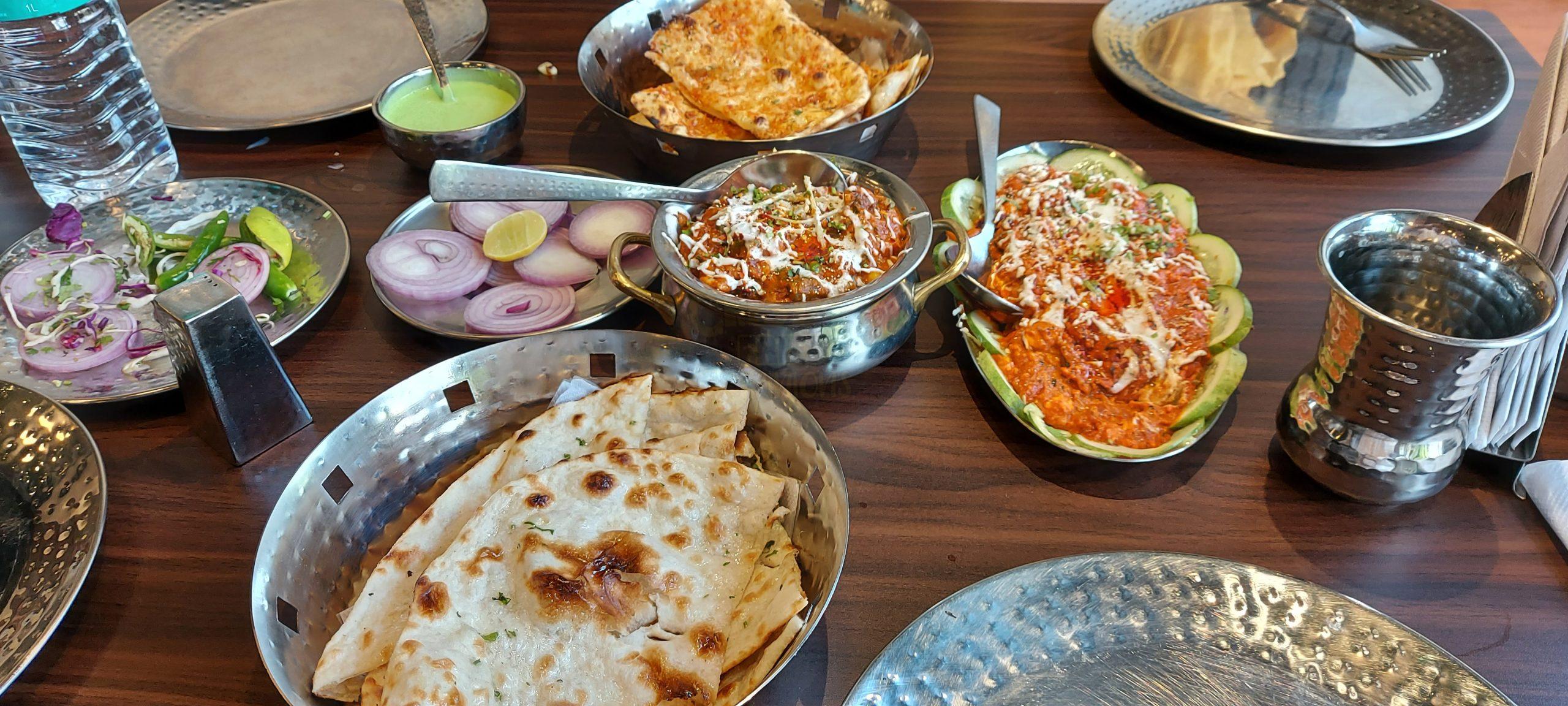 Butter Naan was fantastic, very soft and generously topped with butter.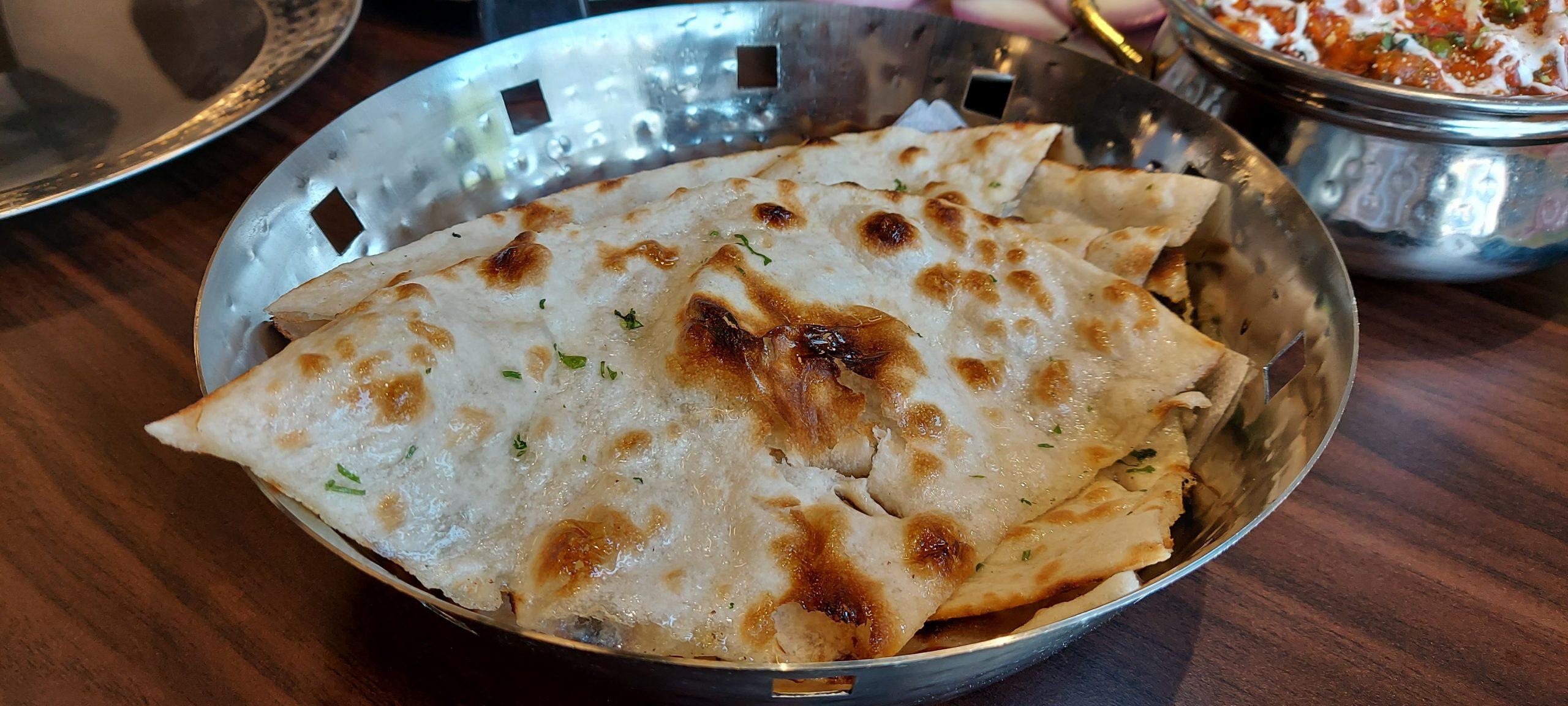 Garlic Naan had very little or no salt. It was very flavorsome after sprinkling some salt on it.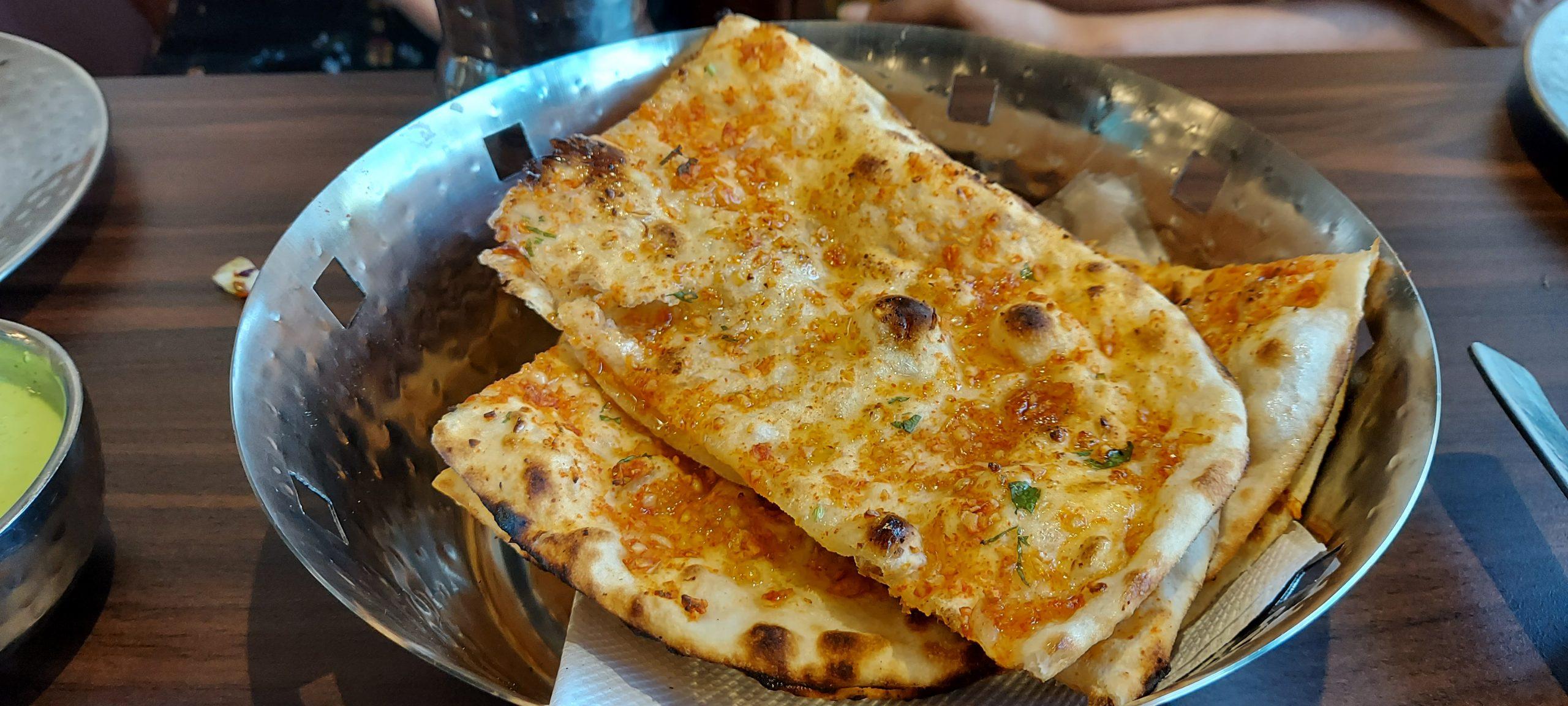 Subzi Punjabi was a mixed vegetable Punjabi gravy. It was a nice accompaniment to the Naans.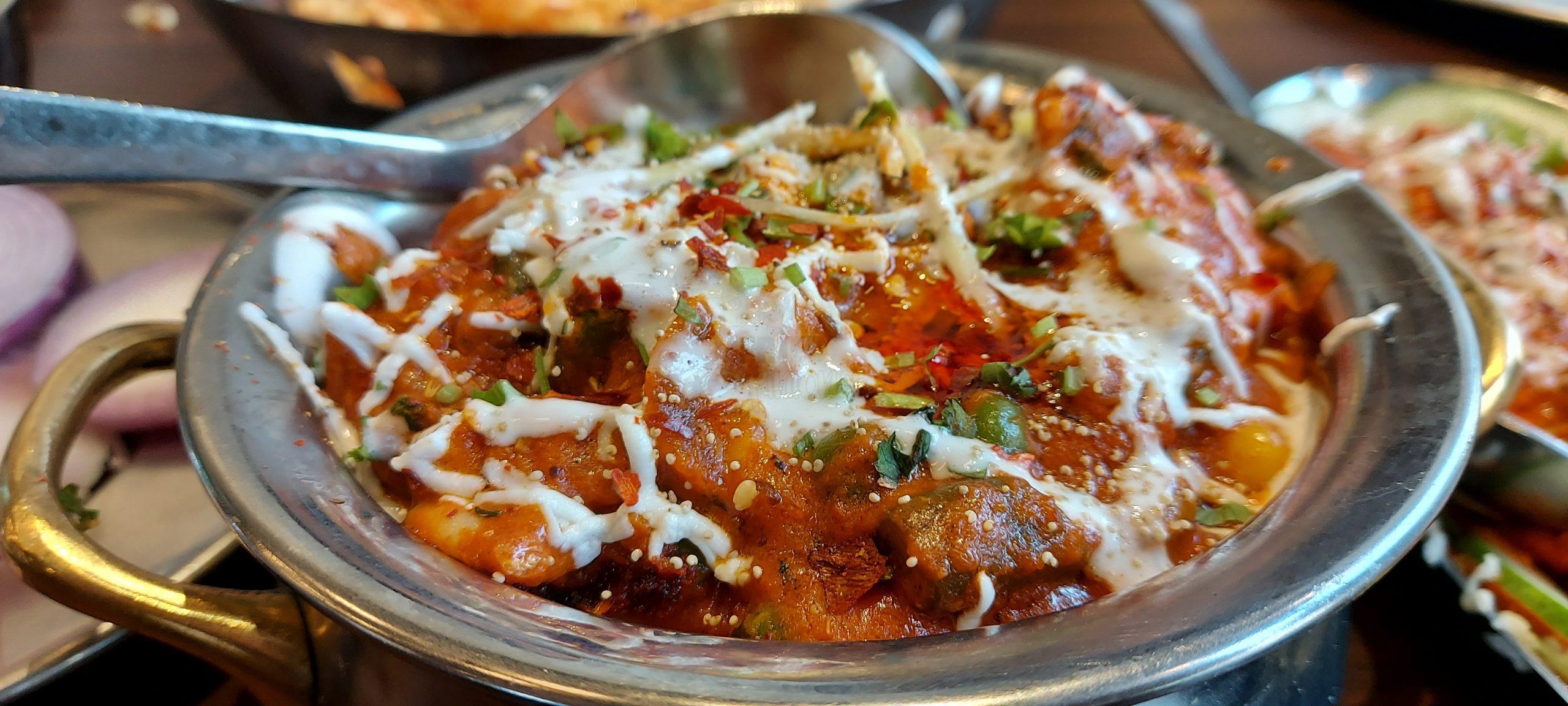 Chef Jaggi Special was a paneer dish. I liked it very much, and was wonderful with Butter Naan.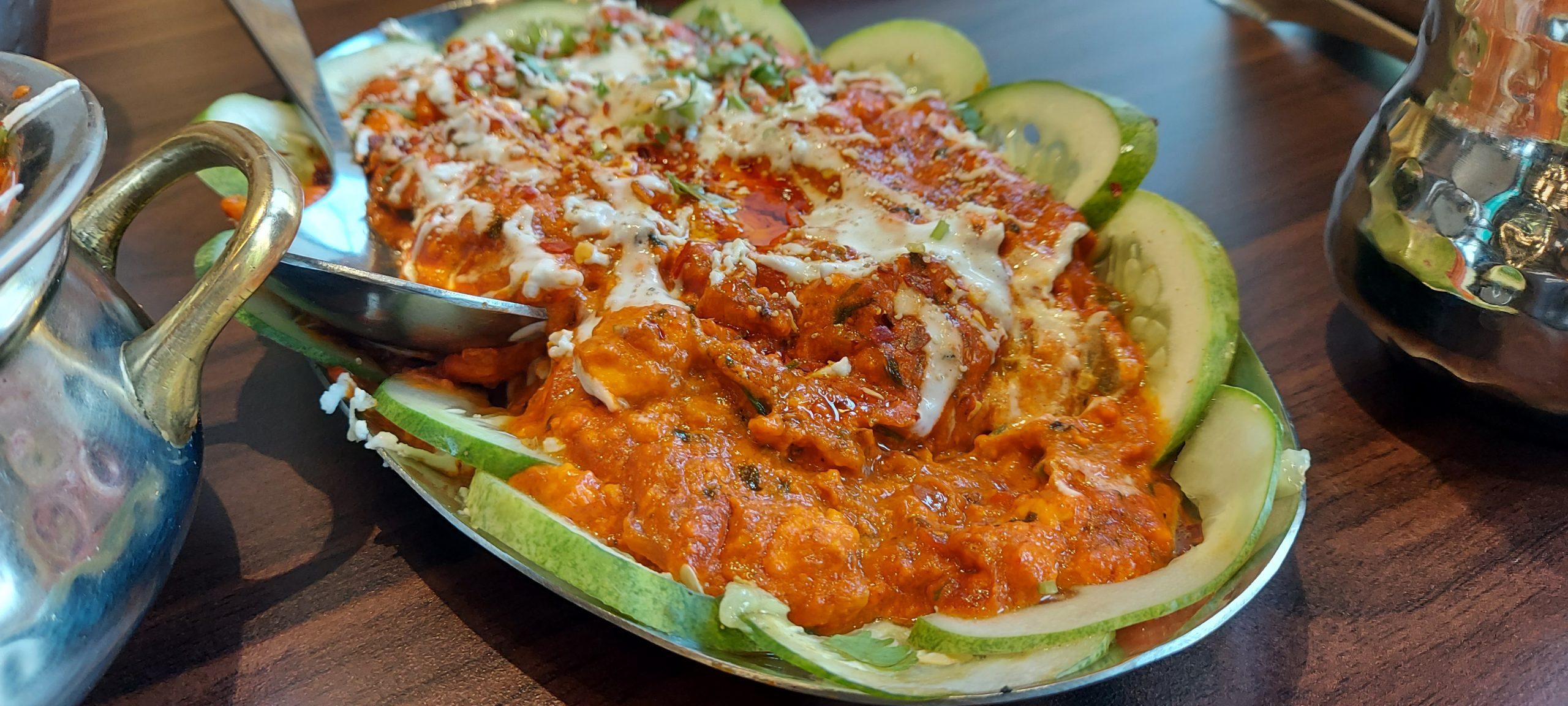 Decided to end with a dessert. Kids wanted one each, and Wifey and I shared one. We ordered a Ferrero Sundae, an Oreo Sundae and a Paan Ice Cream.
Kids loved their dessert. It was quite an overload of chocolate, brownie, nuts et all.
Paan Ice cream has always been one of my favorites. It was very good. Nice flavor of guland and paan.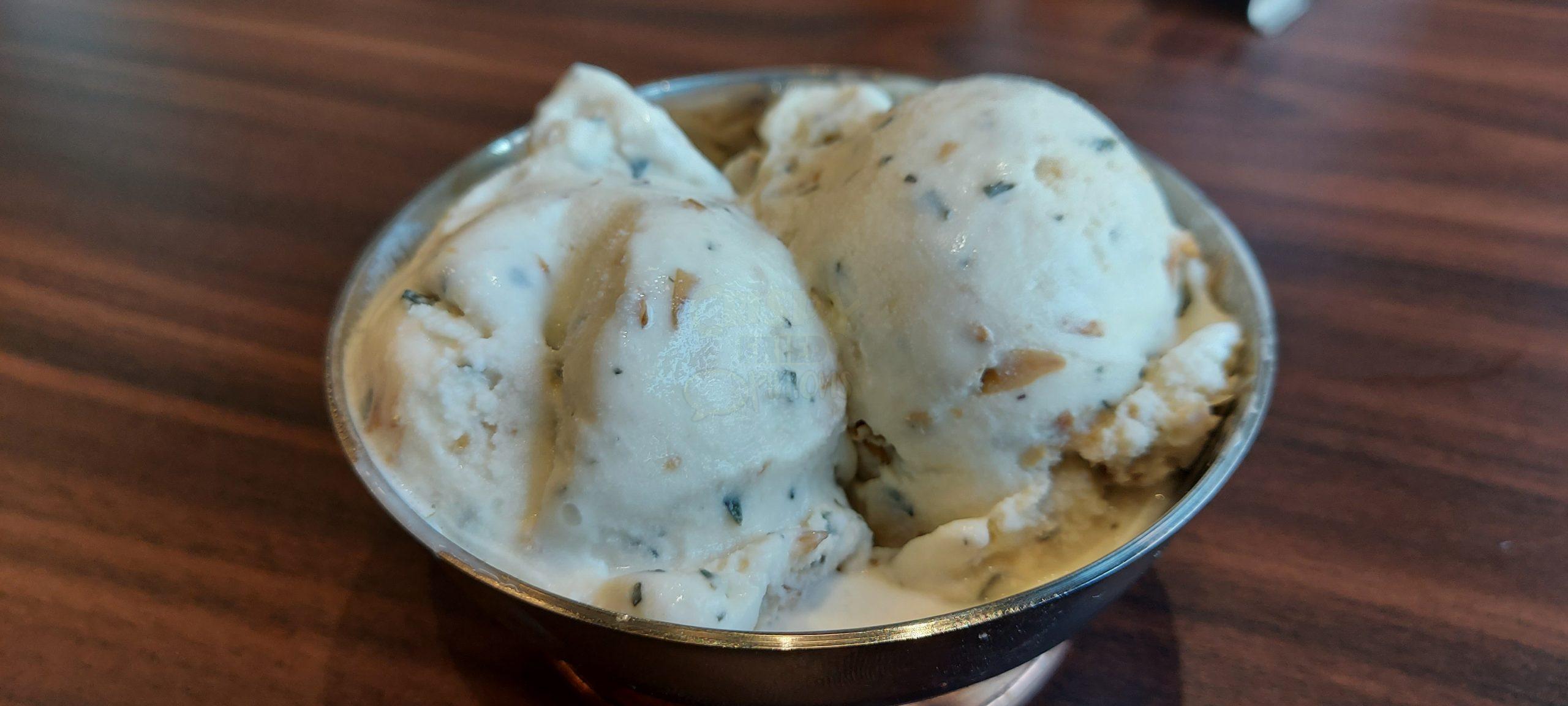 Overall, service needs a special mention. The manager was around to check more than a couple of times if everything was okay, and if we were having a good time. The person who waited on our table was equally or more courteous. It certainly elevated our dining experience!
As I mentioned, the place is definitely an upscale restaurant, we paid about 2.9K in all, absolutely worth the experience. The place was packed just about fifteen minutes after we sat down and it was like that all the time we were there. It certainly is one of the nice additions to Velachery Food Scene.
The place certainly did well to erase my earlier experience, and I'd certainly come back and recommend this place if you're thinking North-Indian and vegetarian!