I'm no stranger to Prems Graama Bhojanam, and in fact, I have lost count of the number of times I have visited this place. Mr. N. S. Krishnamoorthi, owner of Prems Graama Bhojnam is a good friend too! When I heard he was planning to prepare a special meal with an option of home delivery, without a slightest hesitation, I ordered a meal for 4 of us. An opportunity to write a review blog after a long time, why not !?!? 🙂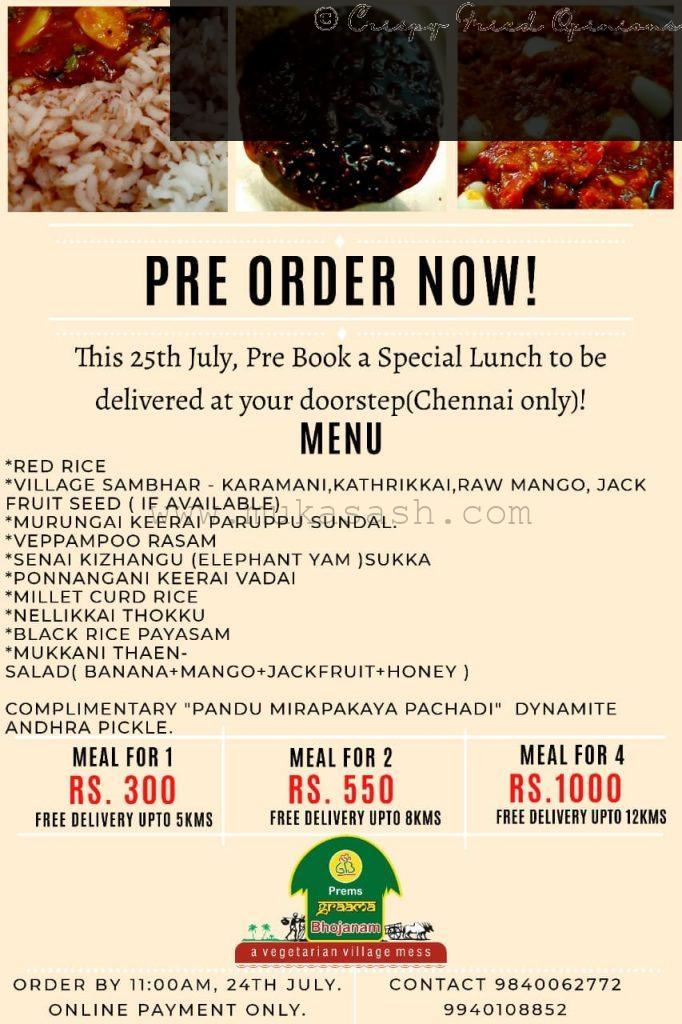 The parcel was delivered at 11:15 AM, quite early for lunch, we thought! 🙂 Since we had a good breakfast, had to wait till 2PM to have it.
Clicked some pics of the dishes before we started to eat. It came with a nice little 'Thank you' note.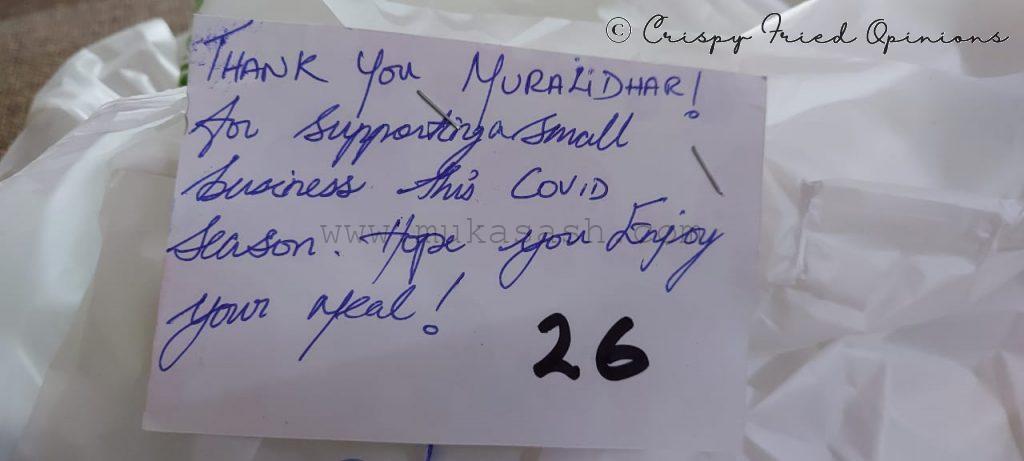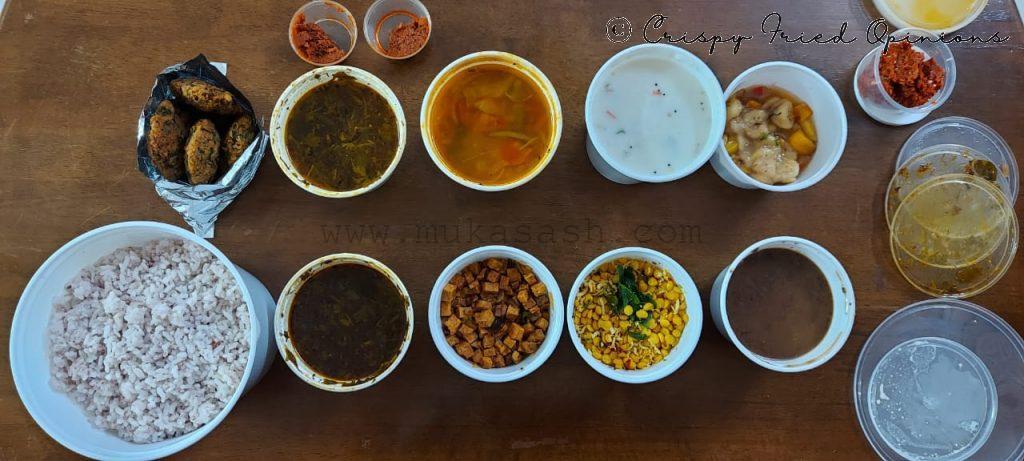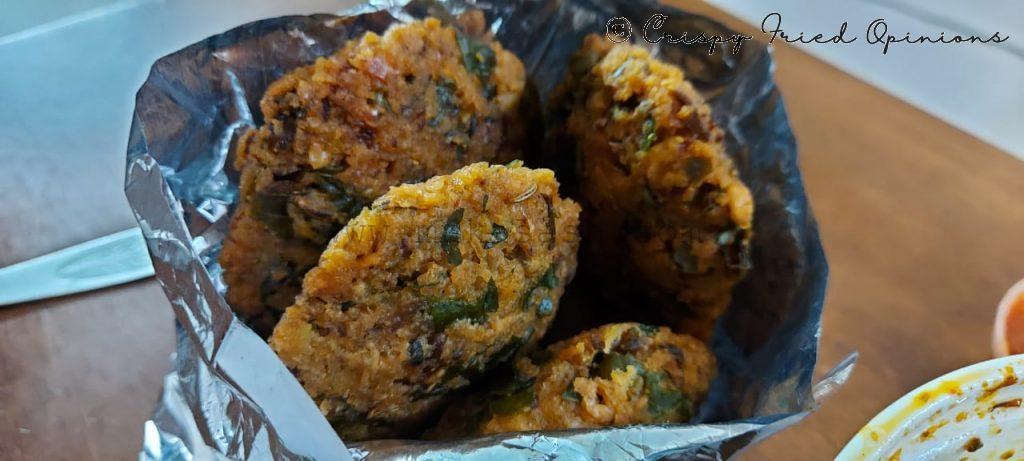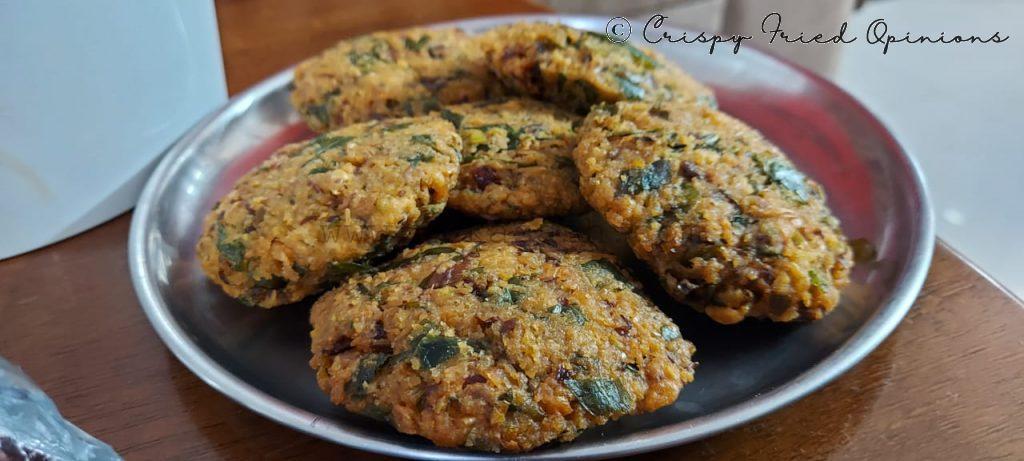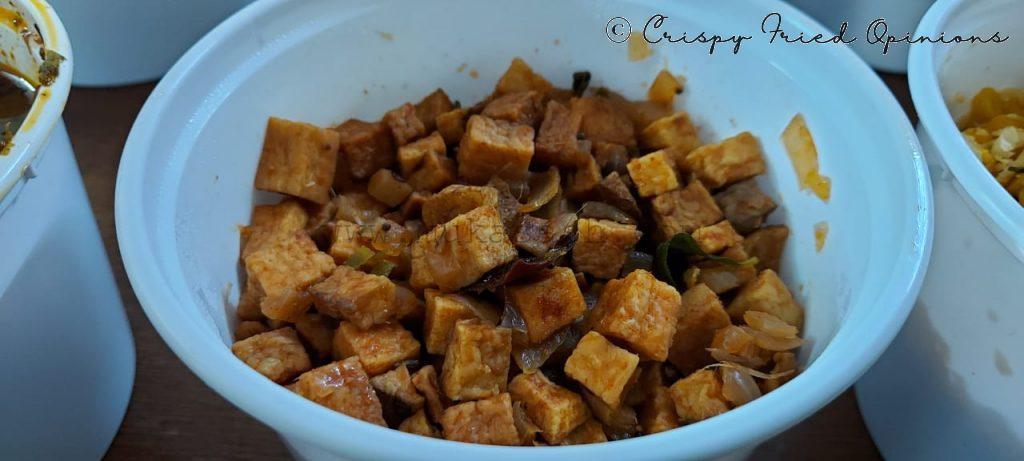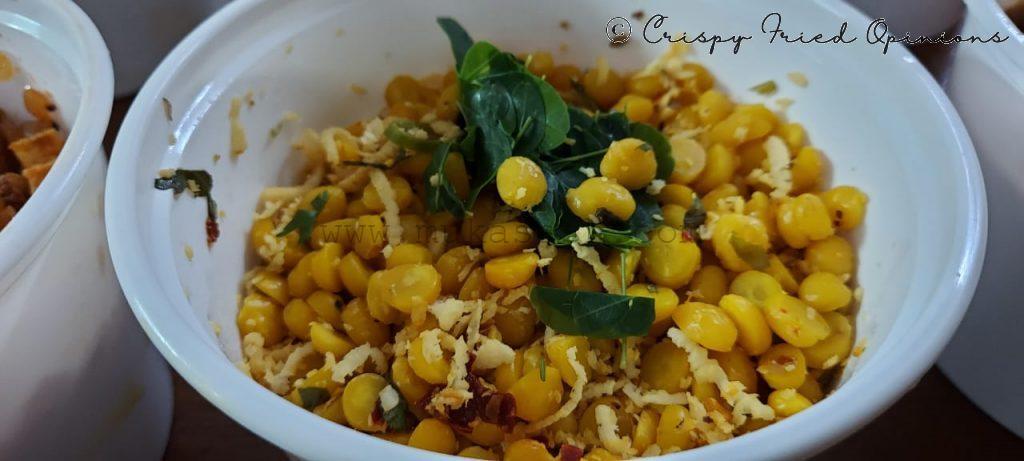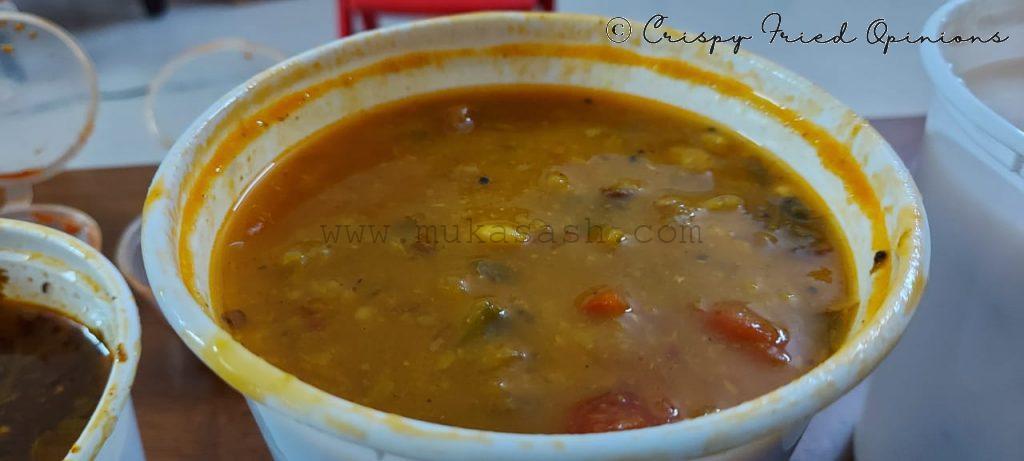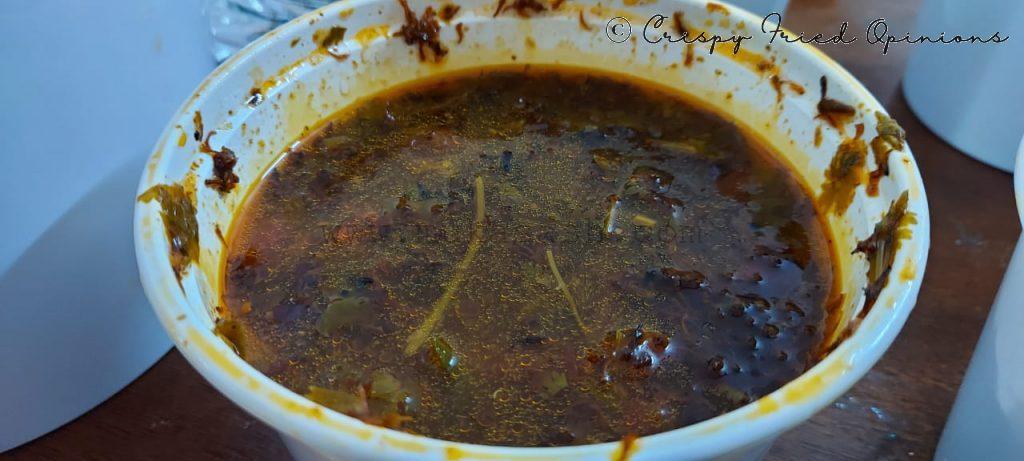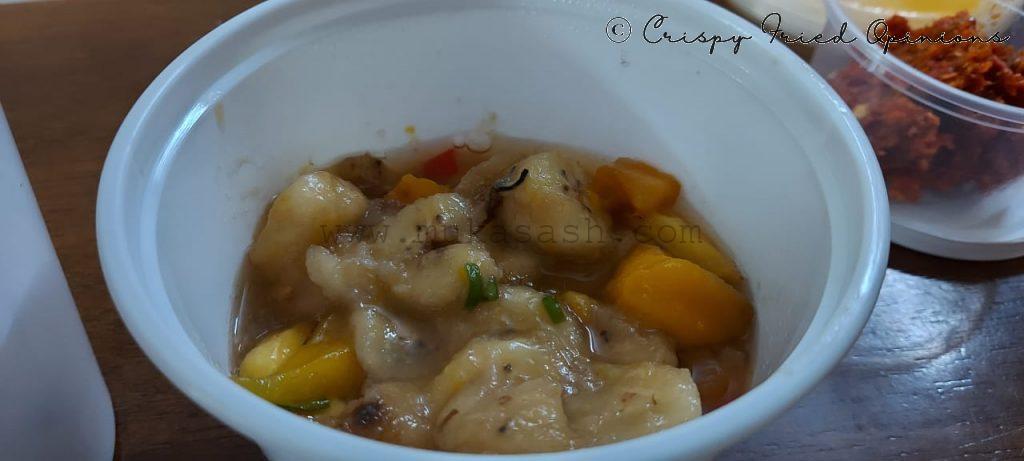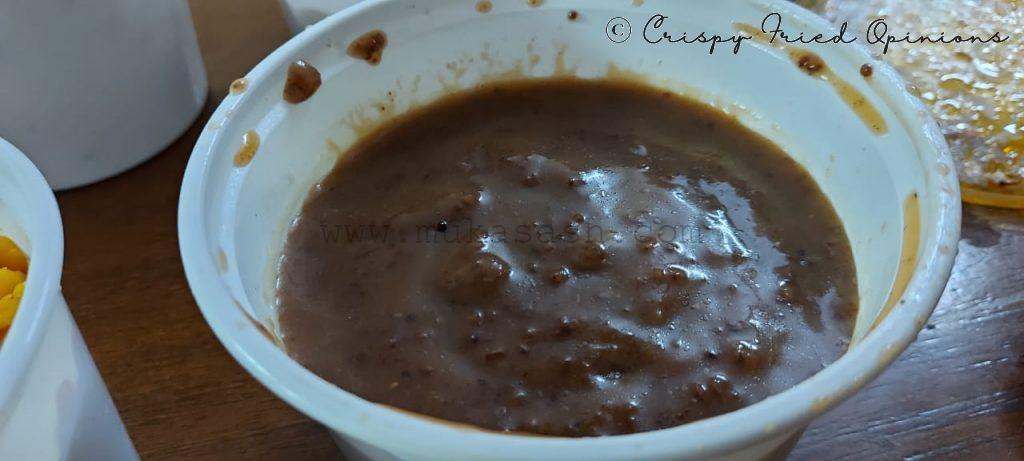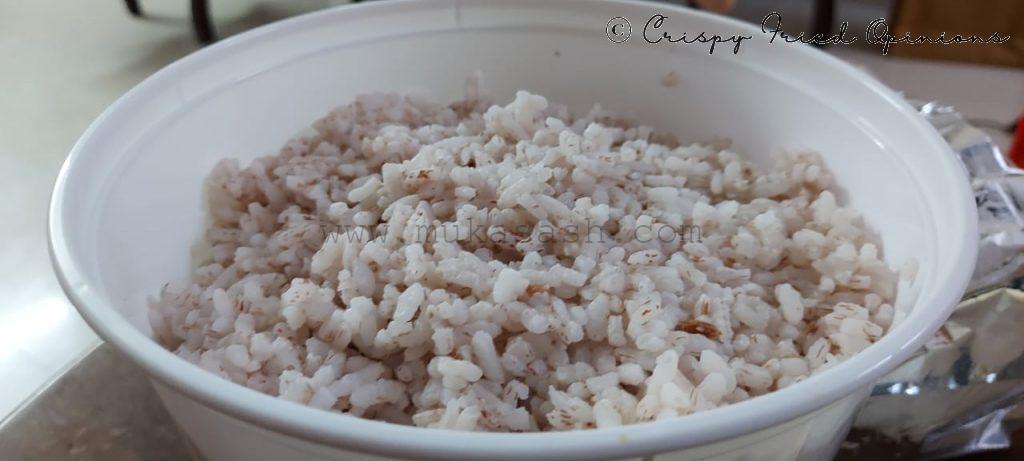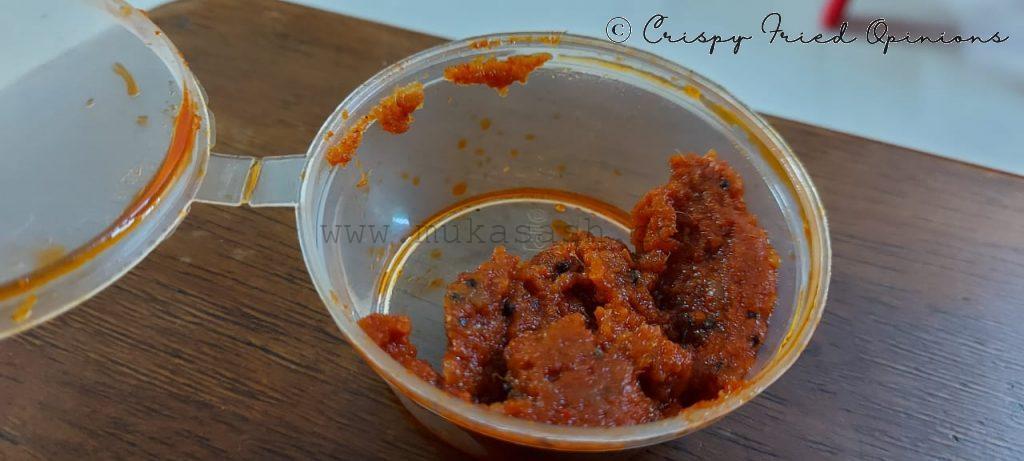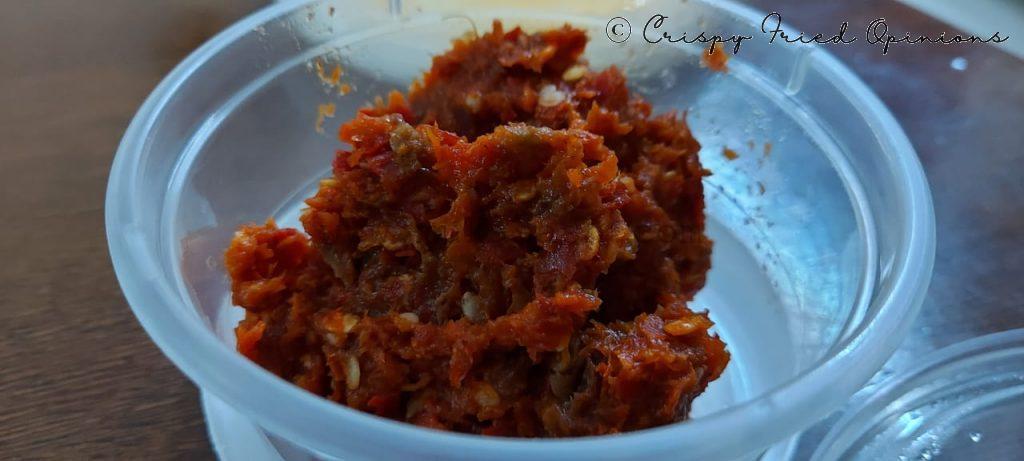 Started with Village Sambhar and Red Rice along with Murunga Keerai Paruppu Sundal and Senaikizhangu Sukka, with the Keerai vadai by the side. Loved everything on the plate. Sambhar was very flavorsome, and the jackfruit seed in the sambhar was a plus. Senaikizhangu Sukka was yummy with a nice flavor from the masala, Paruppu Sundal was good too, and Keerai Vadai was tasty.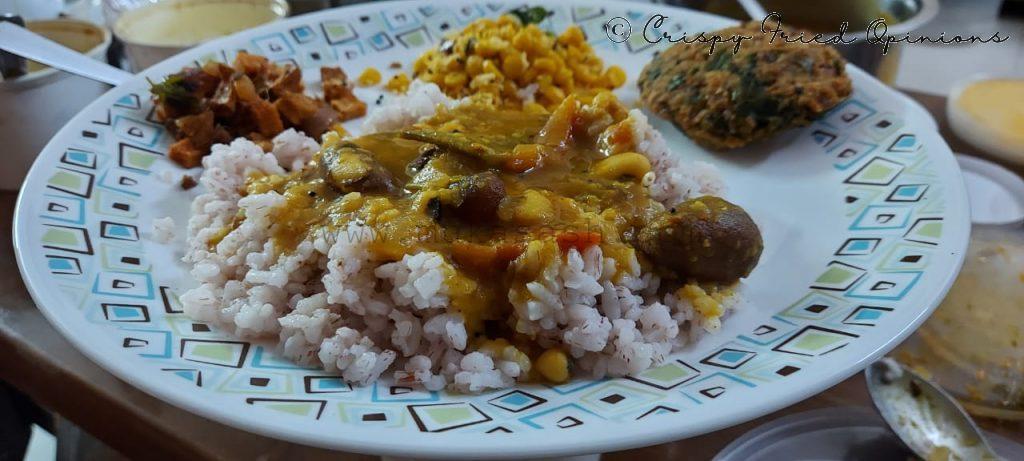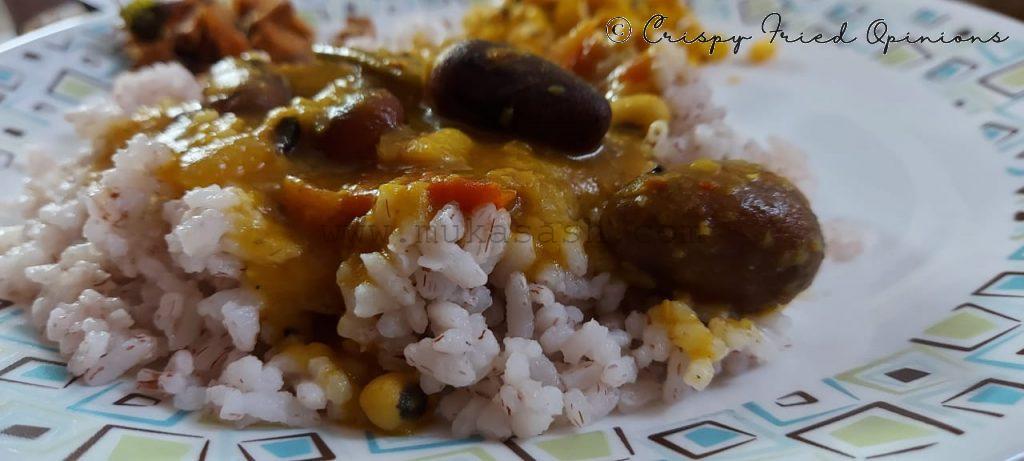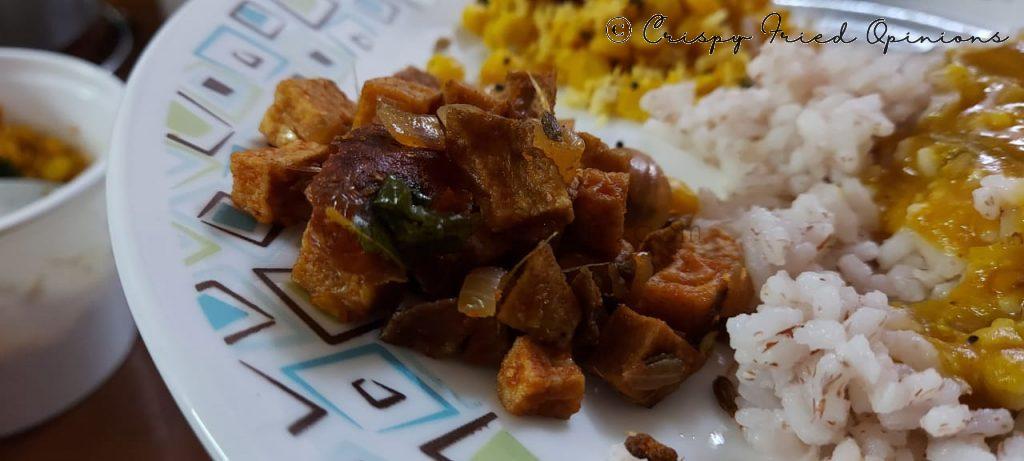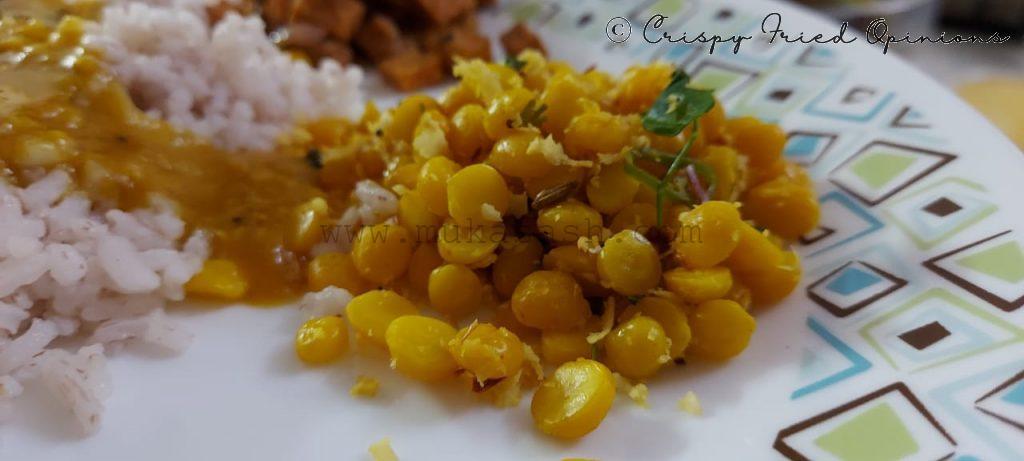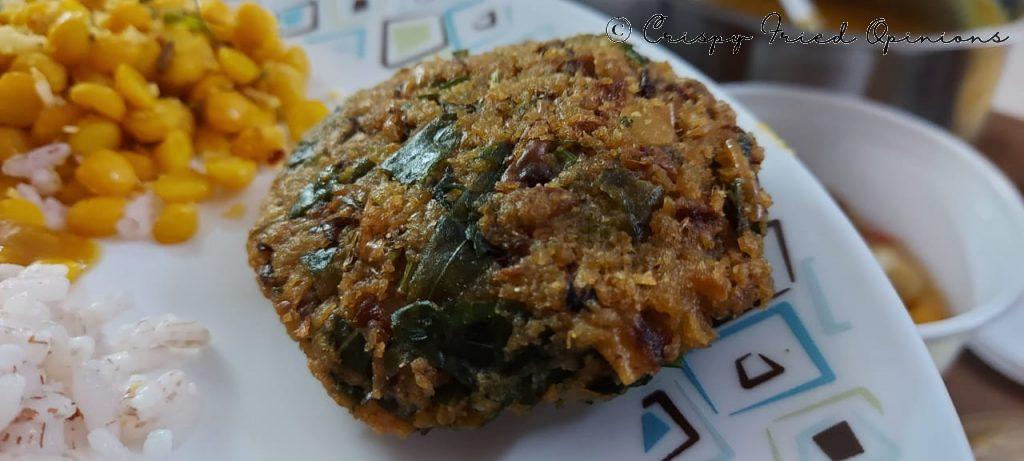 How could I not taste the Pandu Mirapakaaya Pachchadi that came as a compliment with the meal ?!?! 🙂
Had it with red rice and generous amounts of ghee. The flavor from the chilli was exactly how I remember this from Andhra. Thankfully, the heat from the chillies was subdued because of the ghee.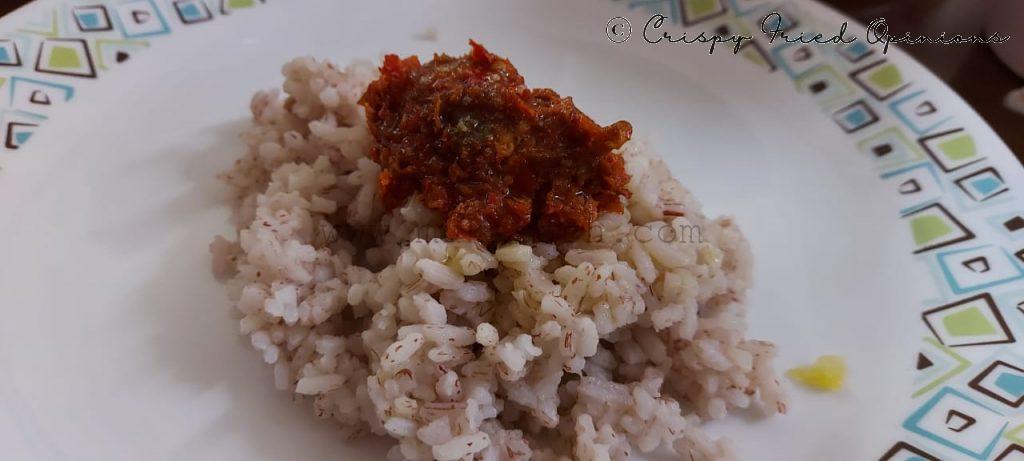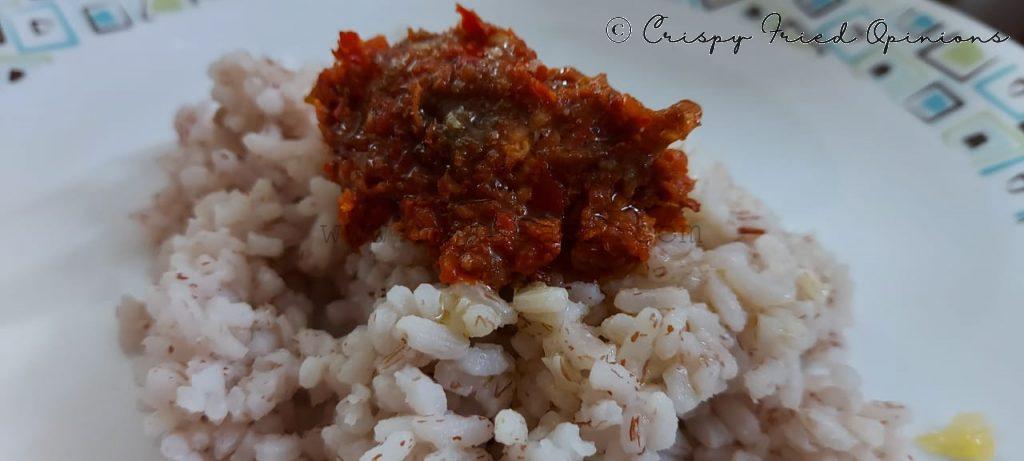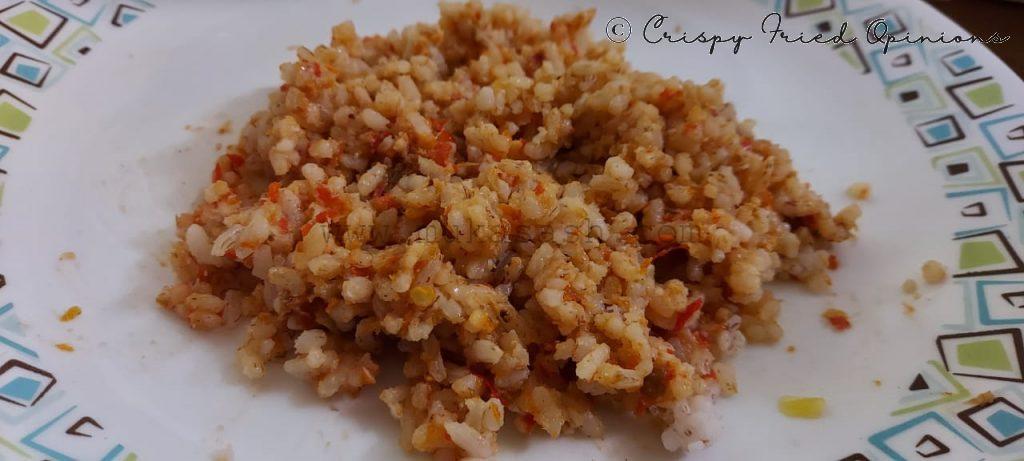 Veppampoo Rasam, one of my favorites with a slight bitter aftertaste from the neem flowers. I loved this one, perfect balance of flavors, just rightly tangy.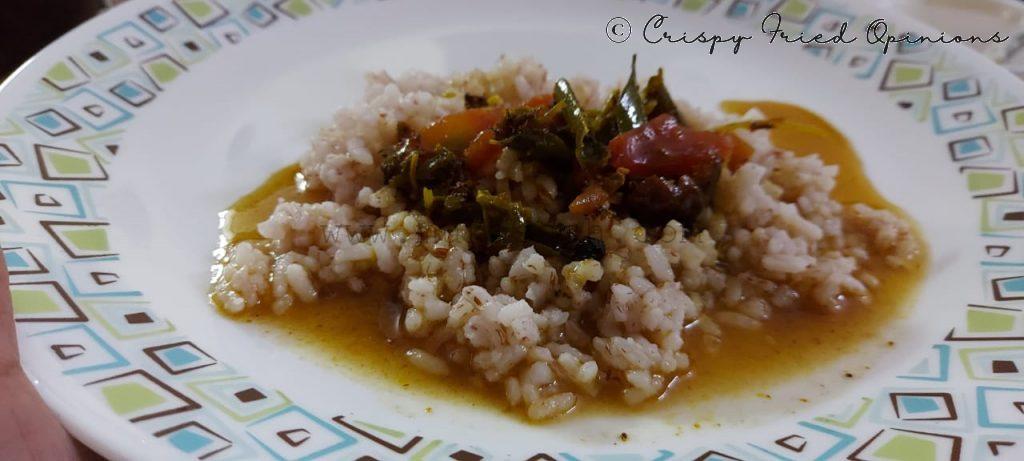 Millet curd rice, something that I have eaten many times at Prems Graama Bhojanam, knew what to expect. Tasted wonderful with the two pickles – Nellikkaai thokku and Pandu Mirapakaaya Pachchadi.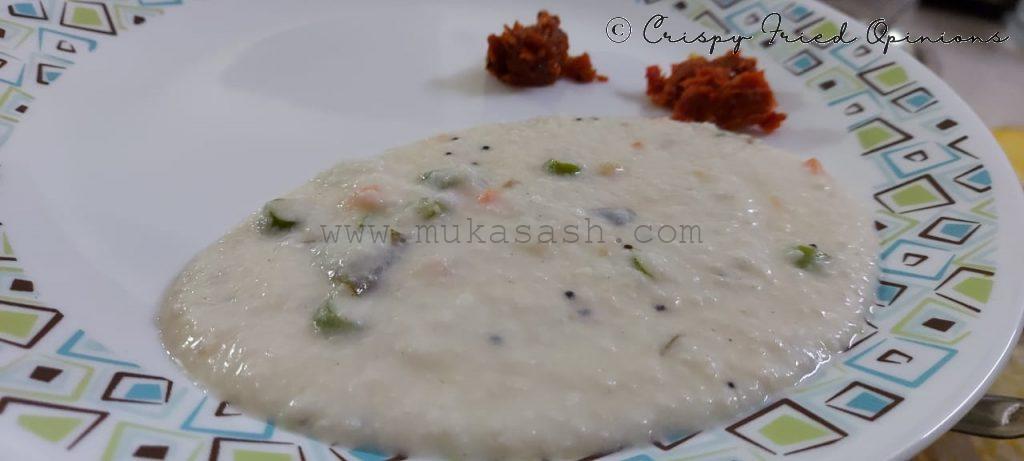 Finally, two desserts to end the meal – Mukkani Thaen, a fruit salad, made with Banana, Mango and Jackruit with honey & Black Rice Paayasam. Both of them tasted good. A fitting end to the meal.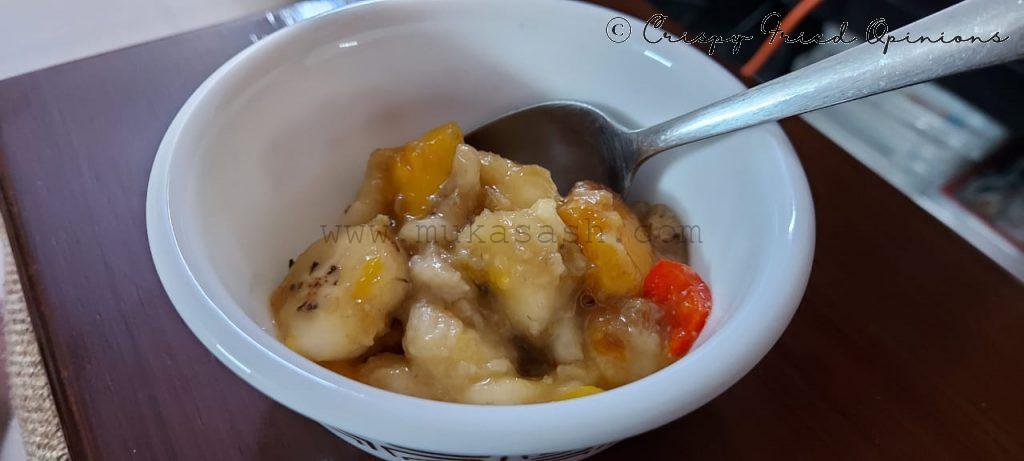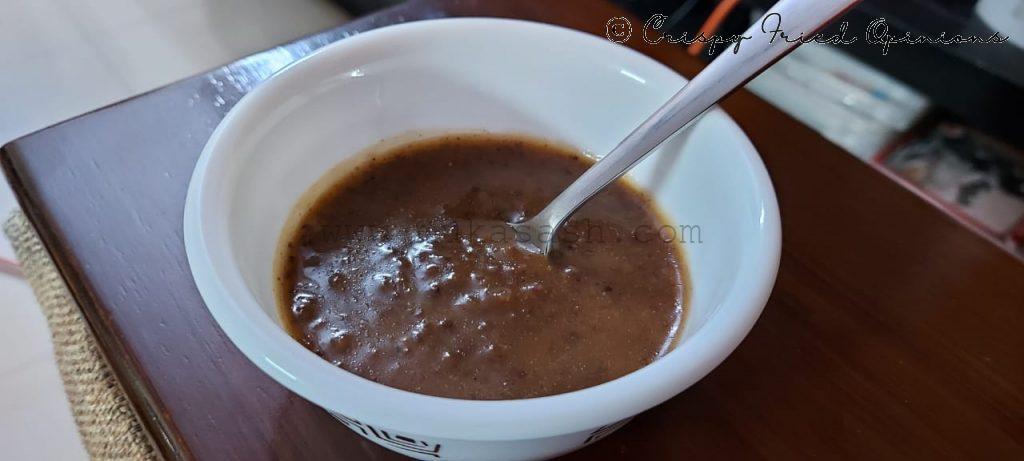 If I had to be picky about something, I have to point out that the food delivered at 11:15 AM was barely warm. Since we were going to eat lunch only at 2PM, it didn't matter much. We anyway decided to heat the Sambhar and Rasam and then have it. This is not a complaint, just a suggestion if they can get a 'preferred delivery window' and try to ensure delivery during that time. I am sure, all of them will fall under 11AM-12PM, 12-1PM and 1-2PM. That way, if they can ensure warm food, we can have it without having to reheat it. Its just some planning and prioritization of logistics, I suppose!
I will conclude saying that was a satisfying meal overall. We paid 1000 bucks for a 'Meal for 4', absolutely worth it ! I'd gladly recommend Prems Graama Bhojanam, any day ! If you haven't tried this place yet, you should, at the next available opportunity!