This is by far one of my most elaborate experiments in the kitchen! Not because it was complicated, but because there were too many things to do before getting to the final outcome.
Atho, Peyjo, Mohinga from the Burmese food carts in Second Line Beach Road is something we indulge in, every now and then. Since the lockdown, it has been a few months that we have been there. A sudden thought occurred about recreating the magic at home.
A video about Atho by Taste of Kasimedu on Youtube was absolutely helpful in this whole project! In fact, the whole attempt is based on that.
You call it madness, perhaps it really is ! 🙂
Traveled 25 KM to get a couple of packets of authentic Burmese Atho Noodles. None of the super markets had it and I wasn't willing to do this attempt with just 'any' noodles. Finally managed to get hold of a couple of packets.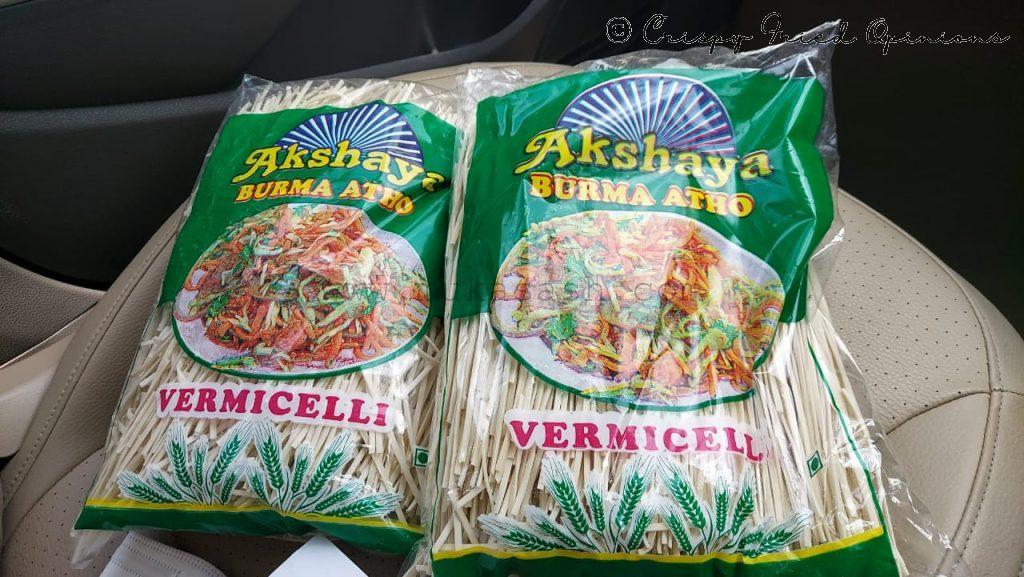 It took quite a bit of effort to get this far – Atho Noodles, Boiled Eggs, Tamarind water. Salt water, Roasted gram powder, Chilli Flakes, Garlic oil, Bhejo, Shredded Cabbage, Sliced Onions, Chopped Coriander and Fried Onions. You may choose to make some of them, in advance, like I did. Makes it a bit easier.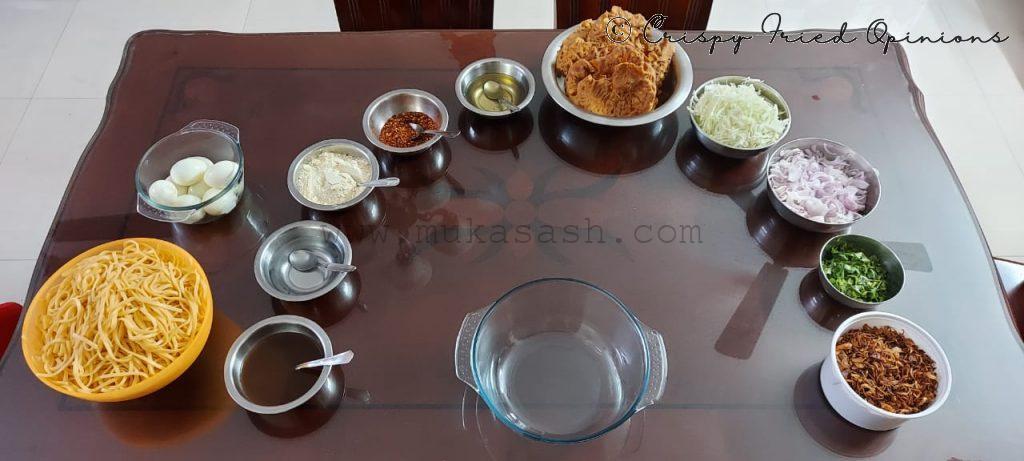 Making of Garlic Oil –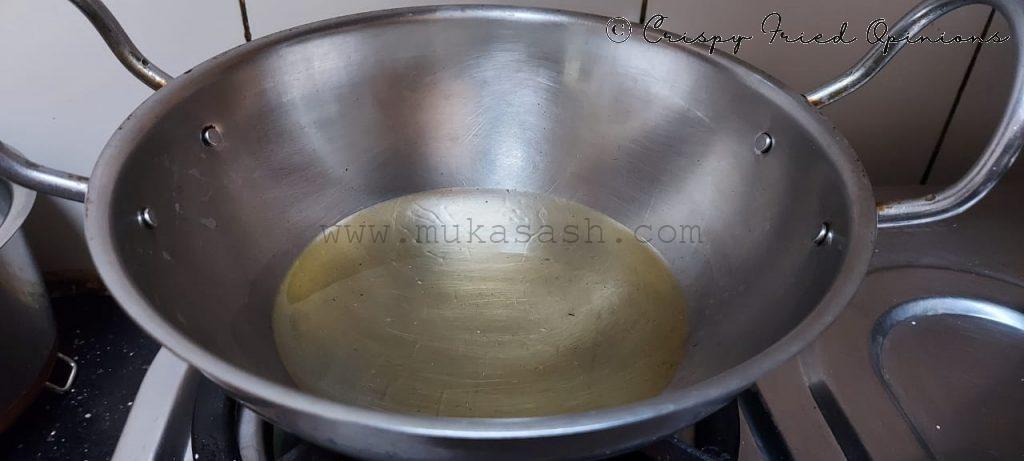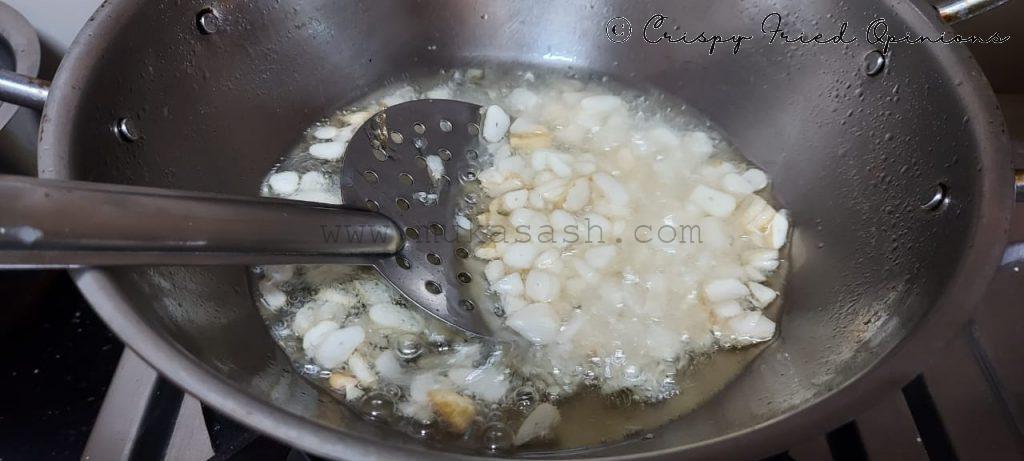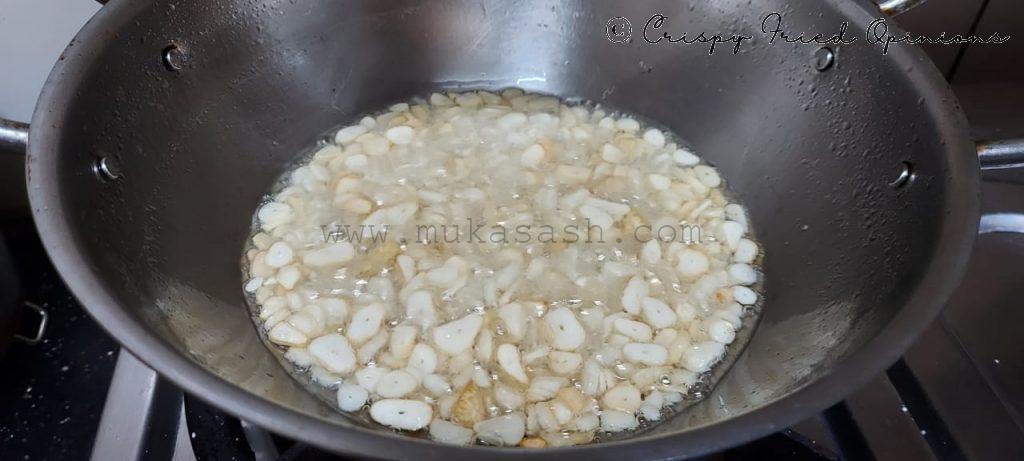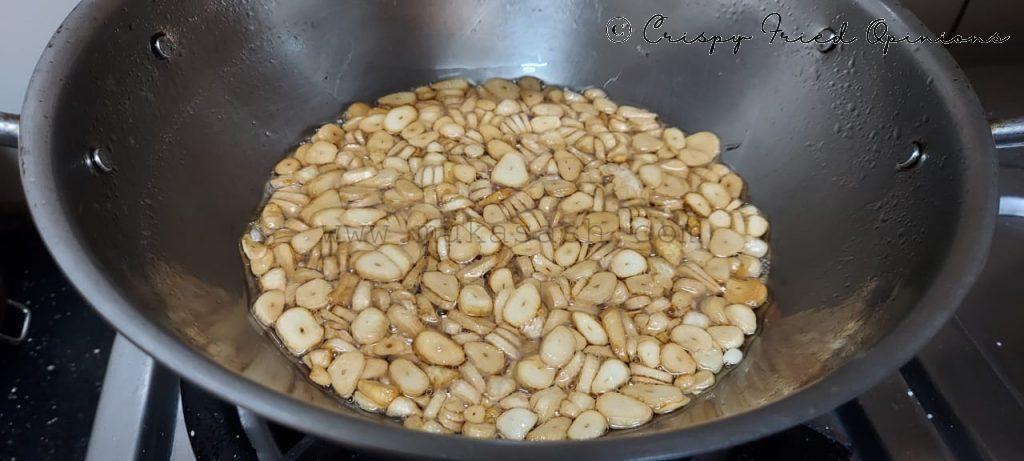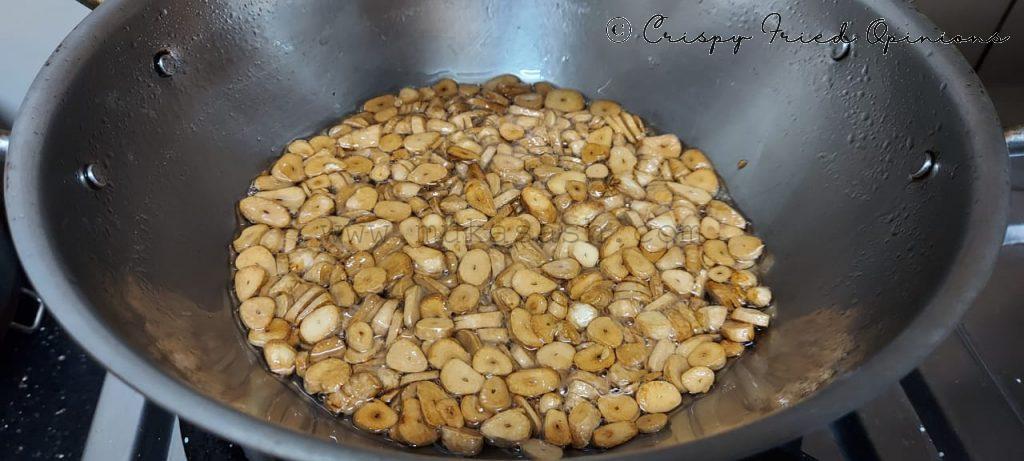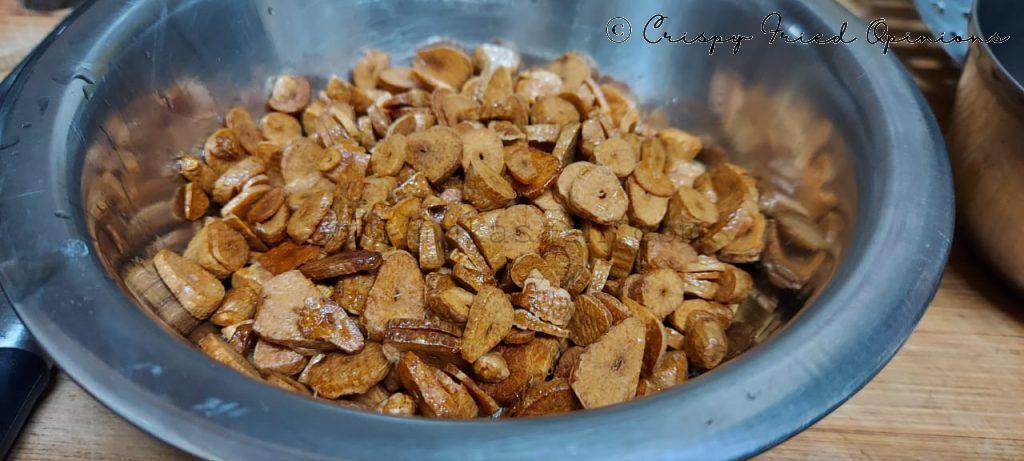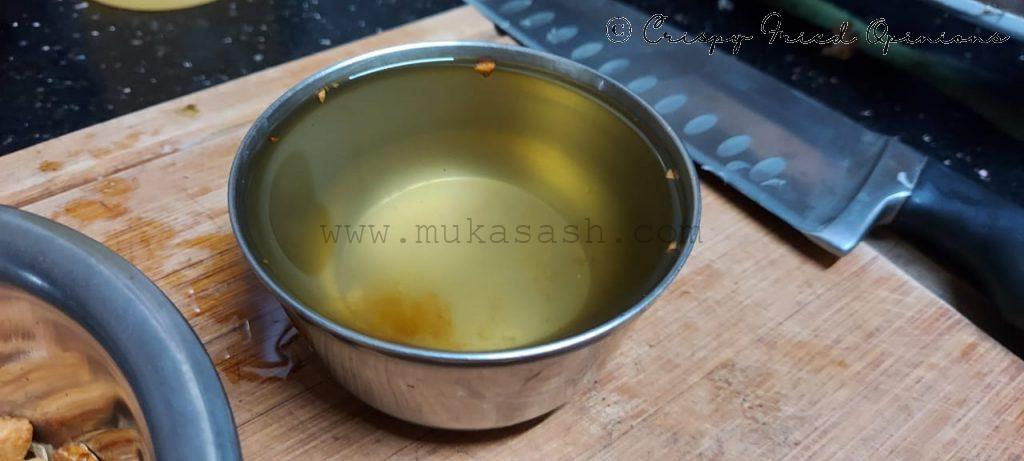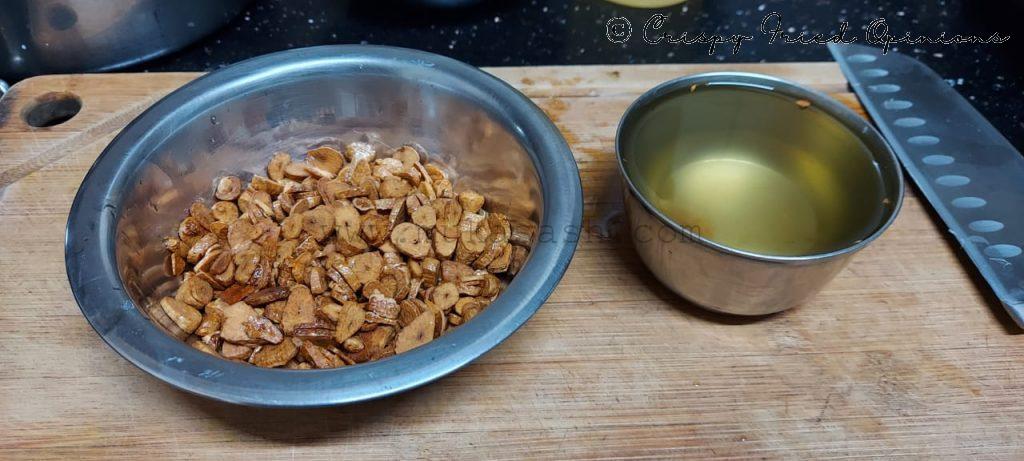 Making of Fried Onions –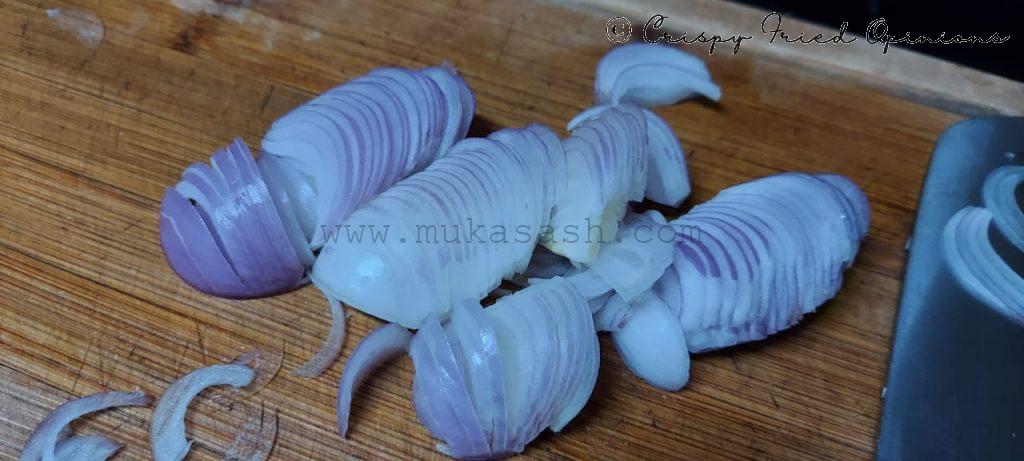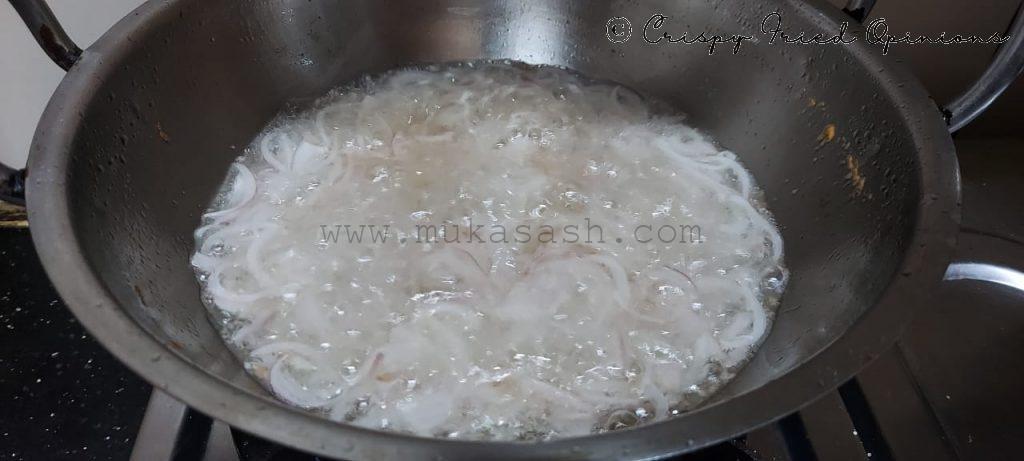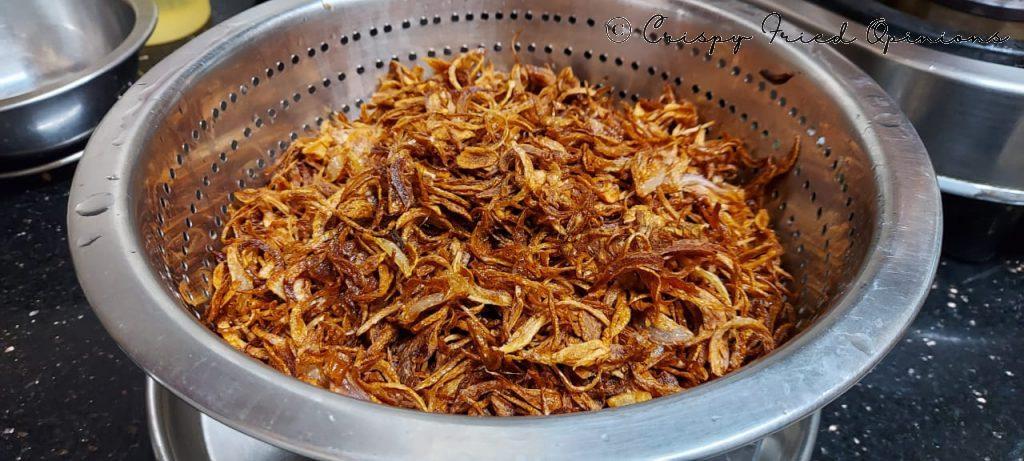 Making of Chilli Flakes –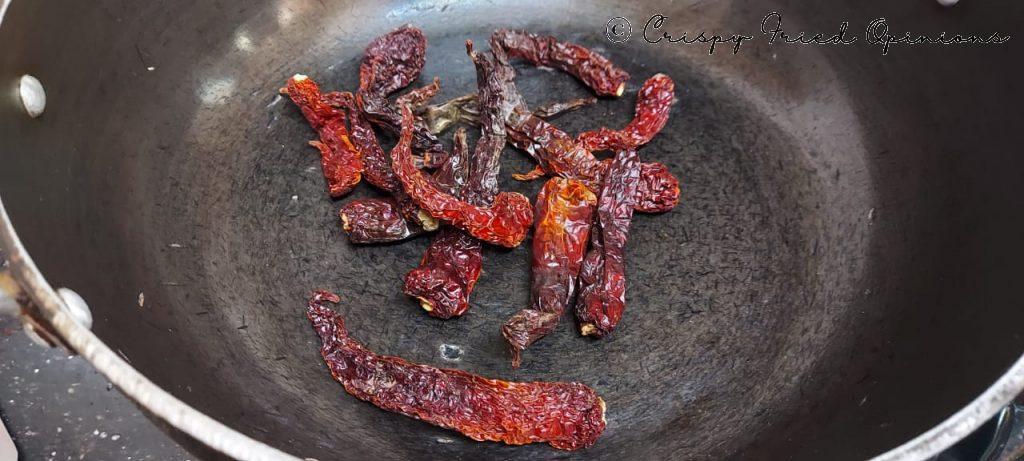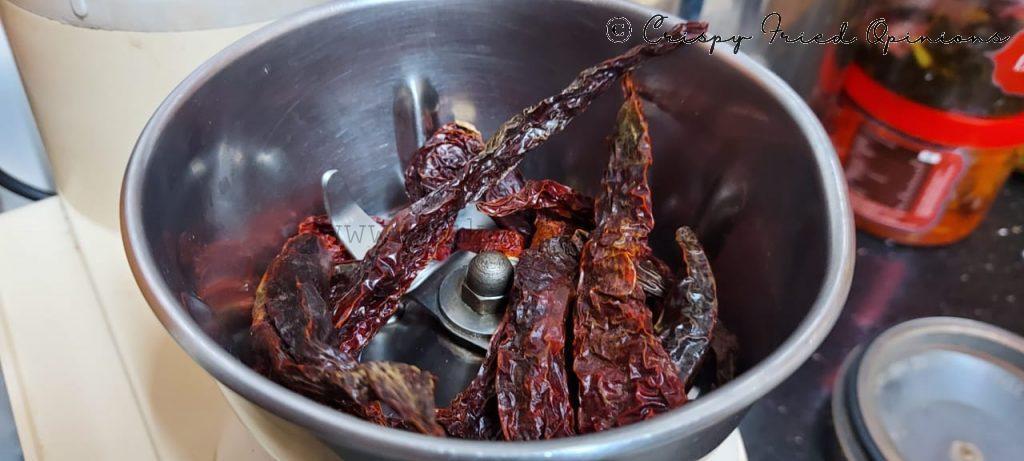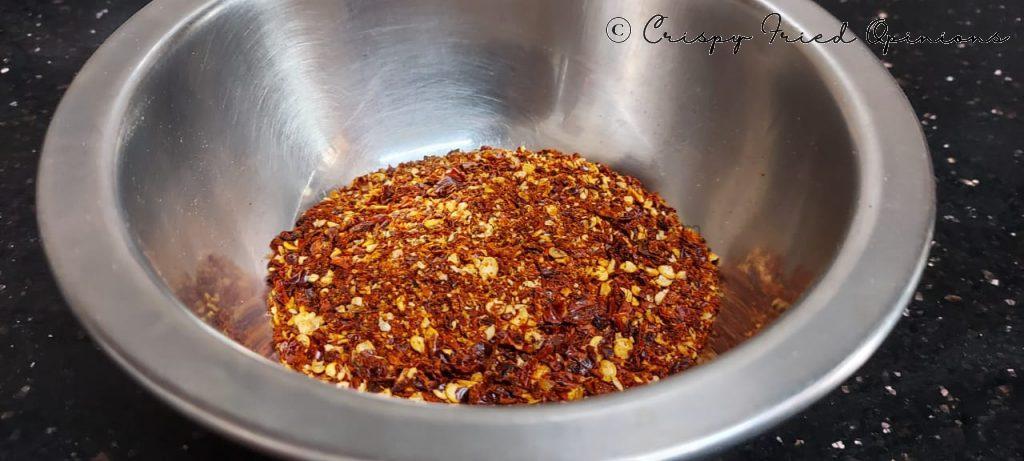 Roasted Gram power –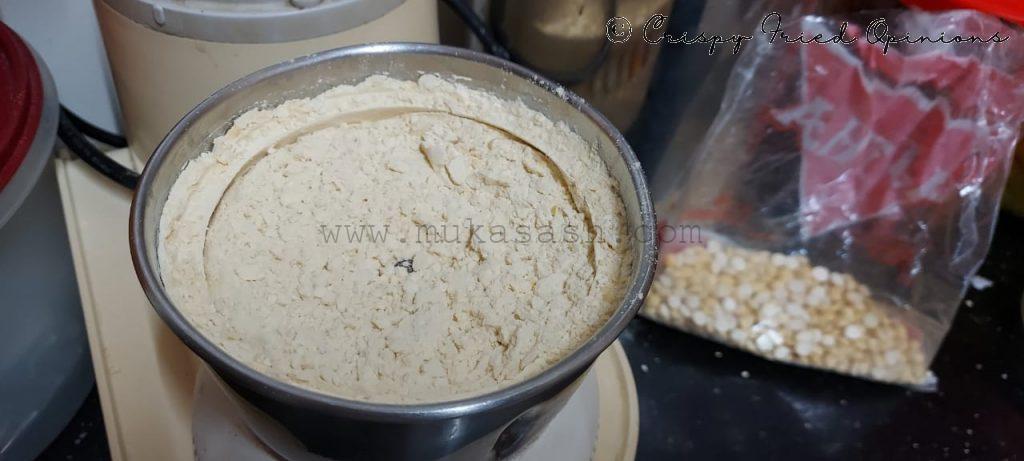 Making of Bhejo – Followed the recipe by Taste of Kasimedu, on Youtube.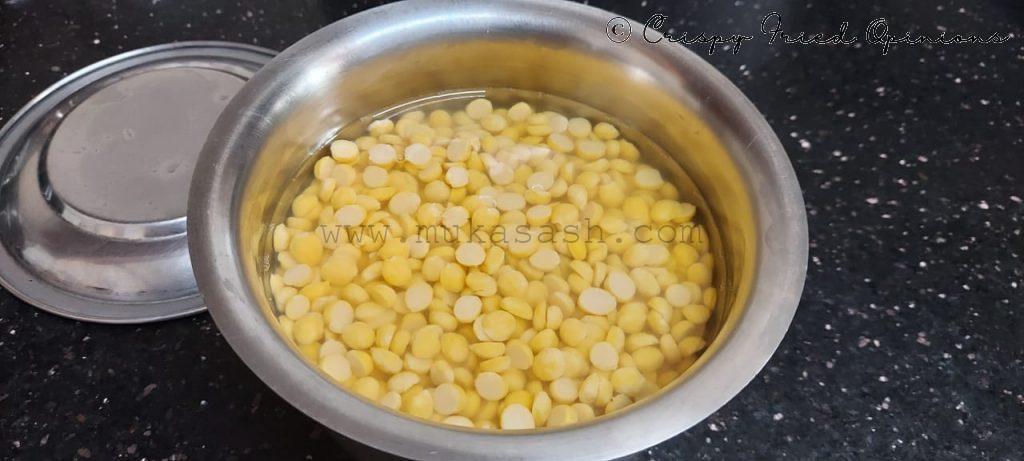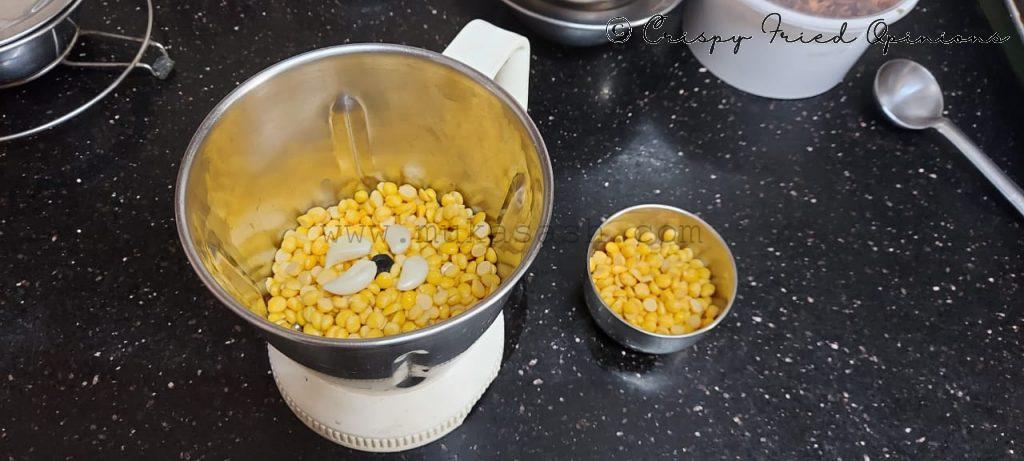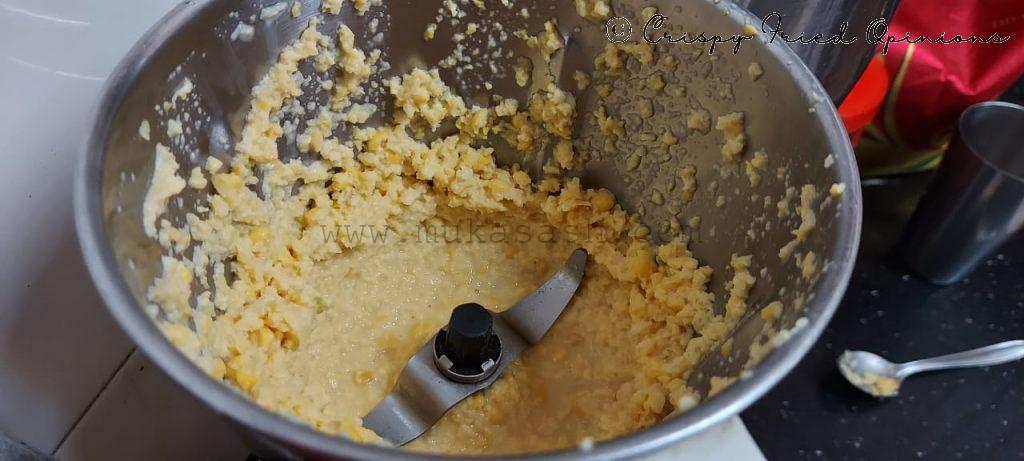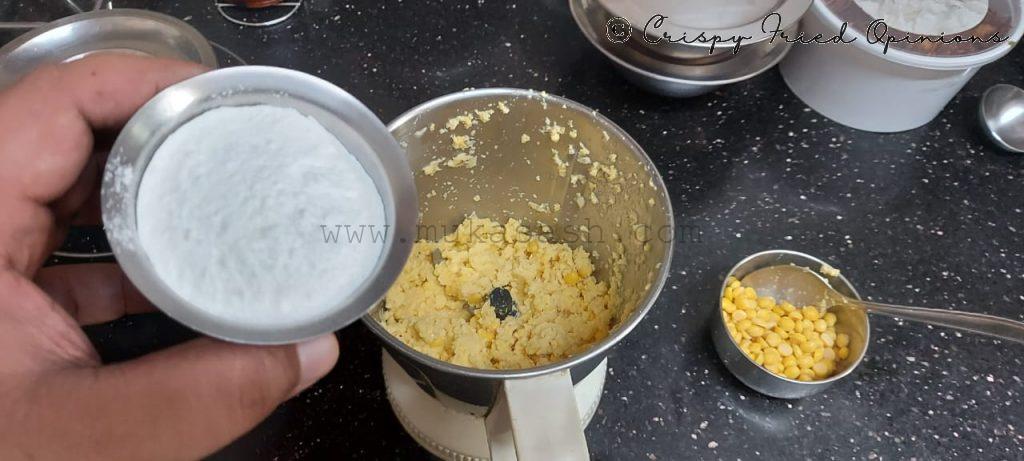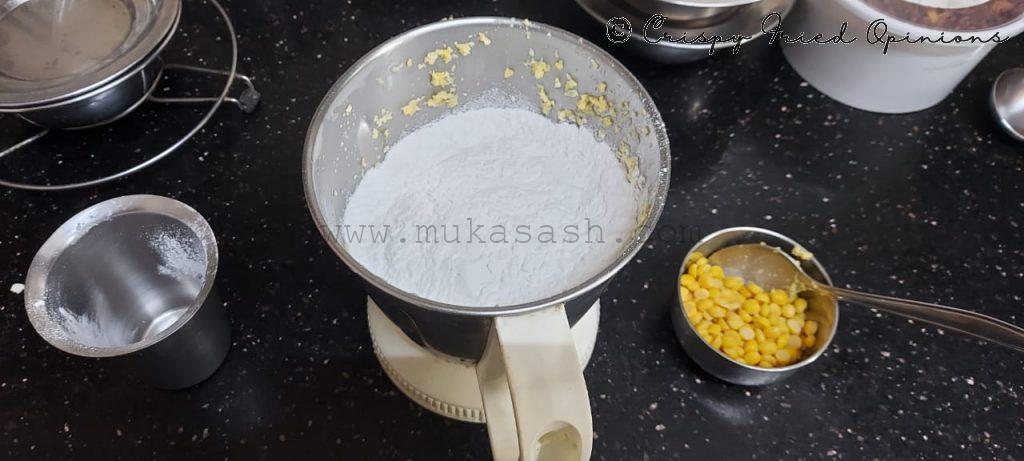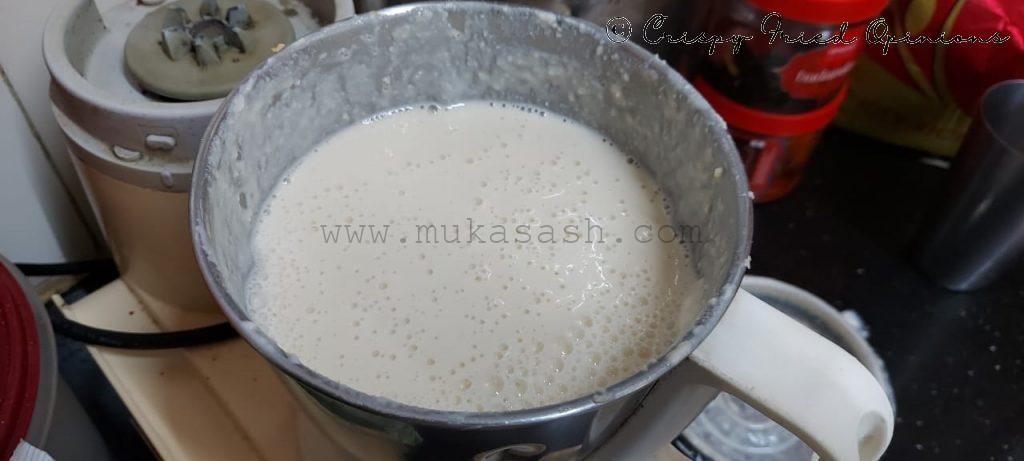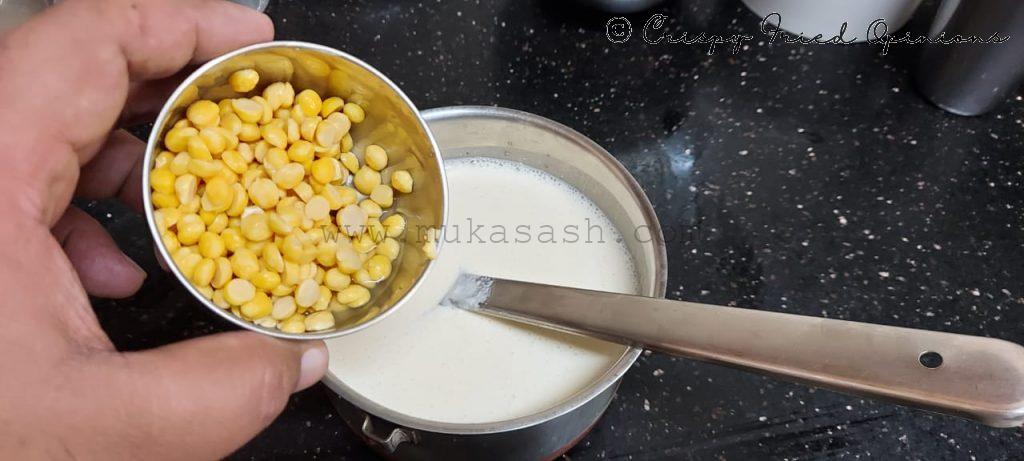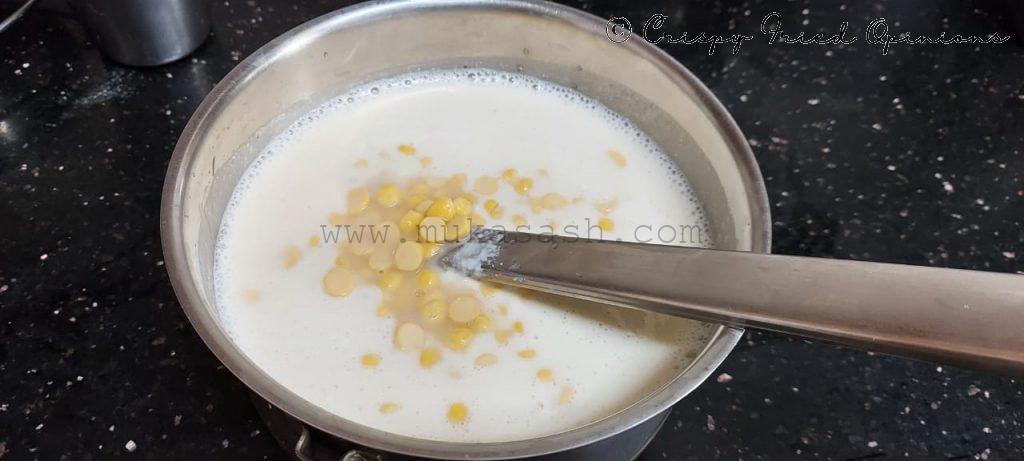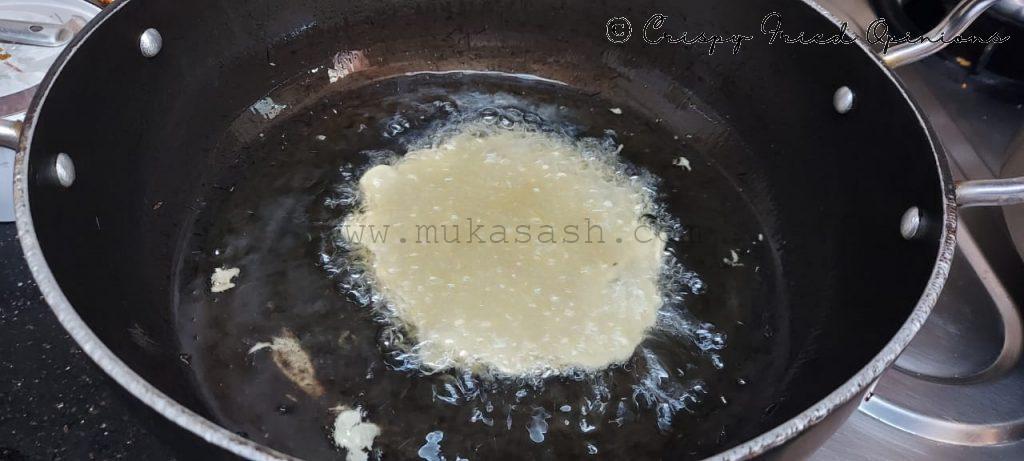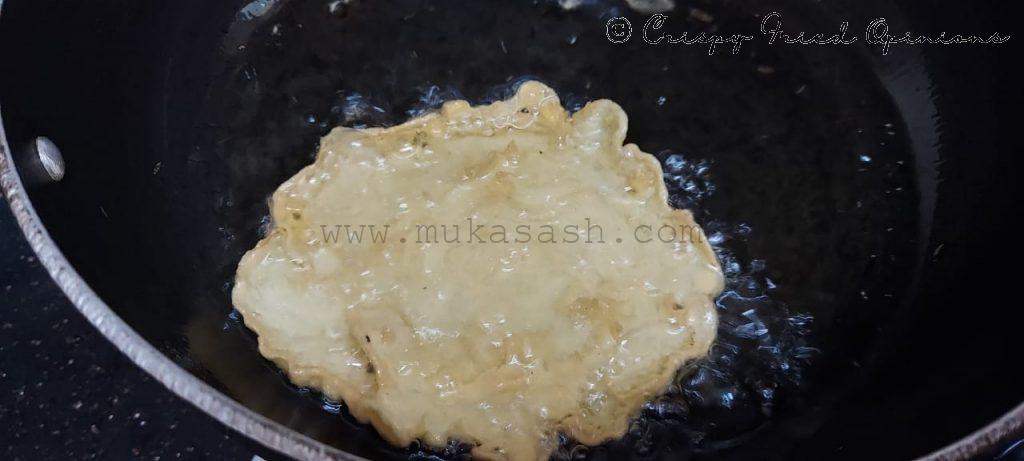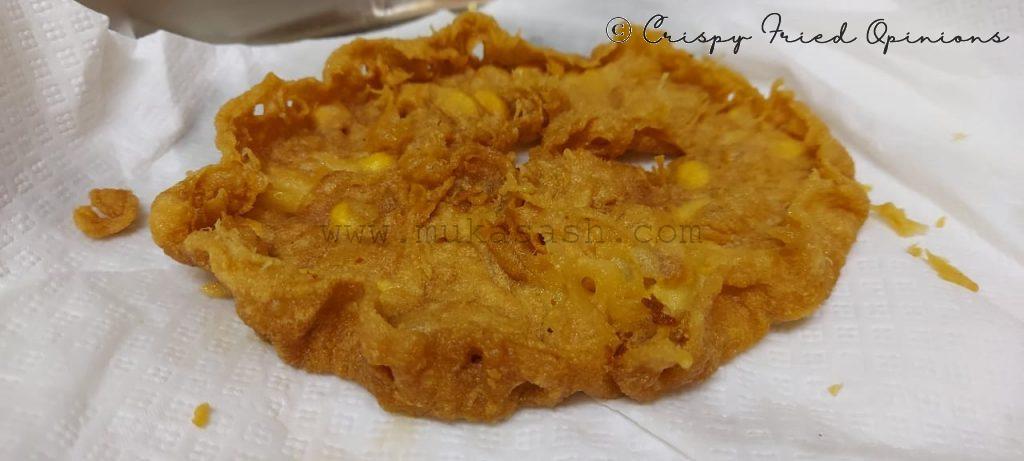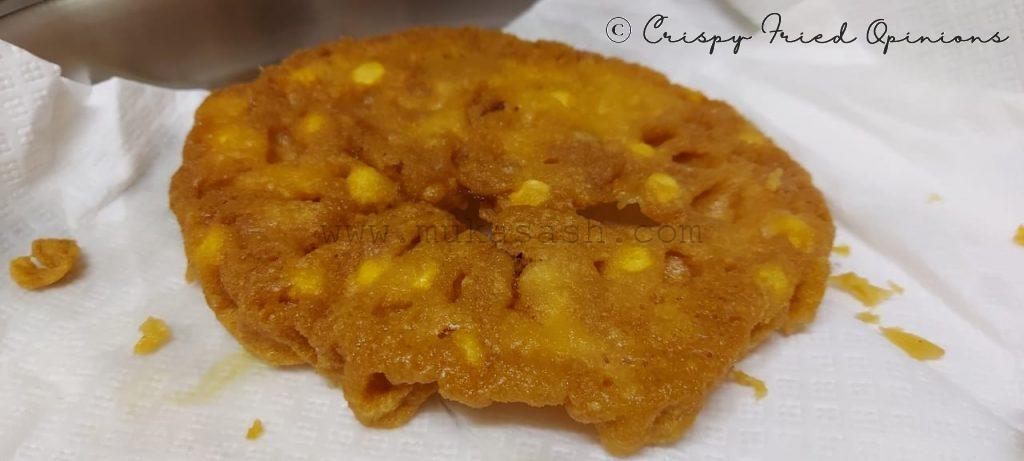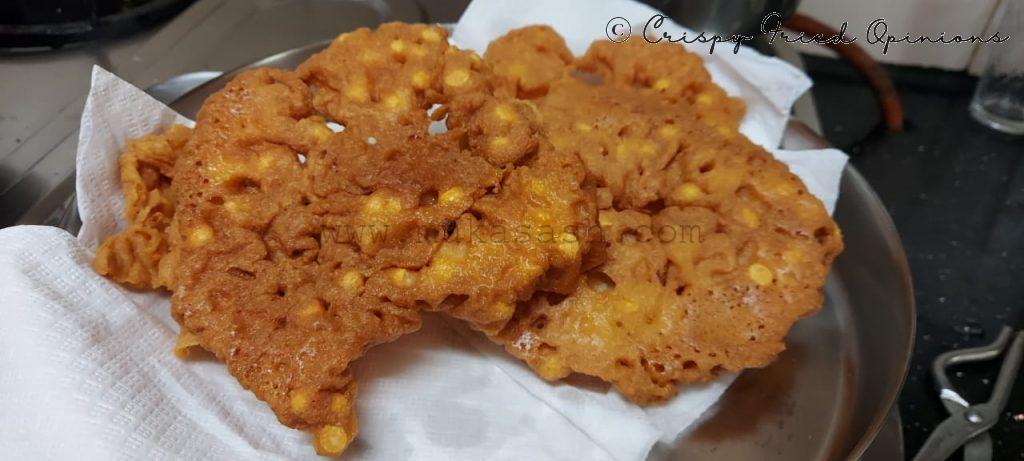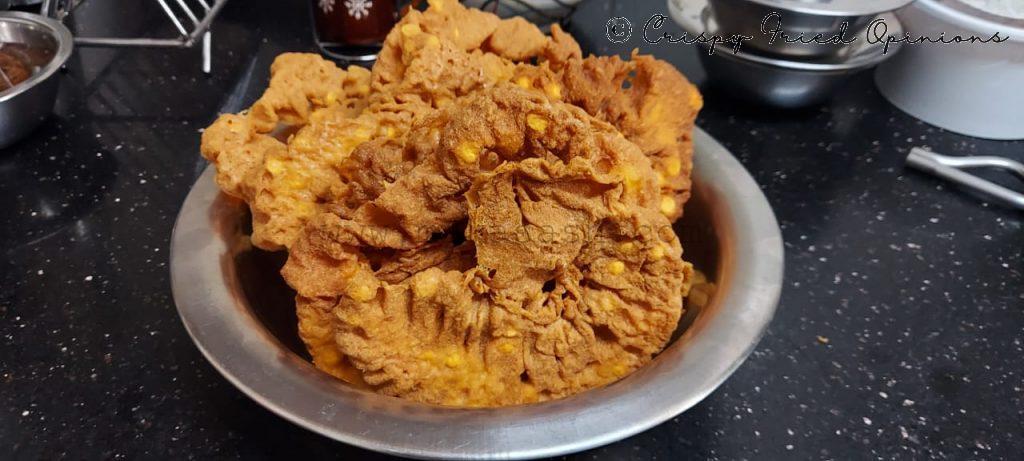 Cooking Atho noodles –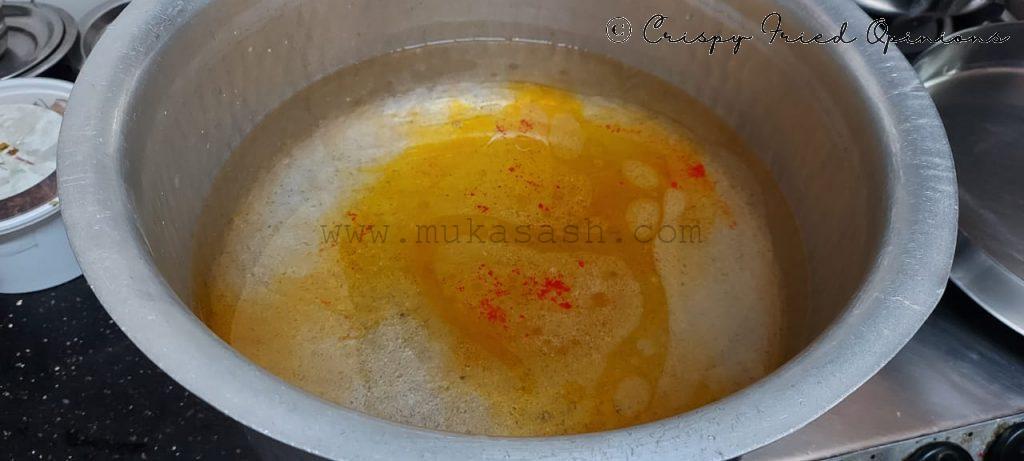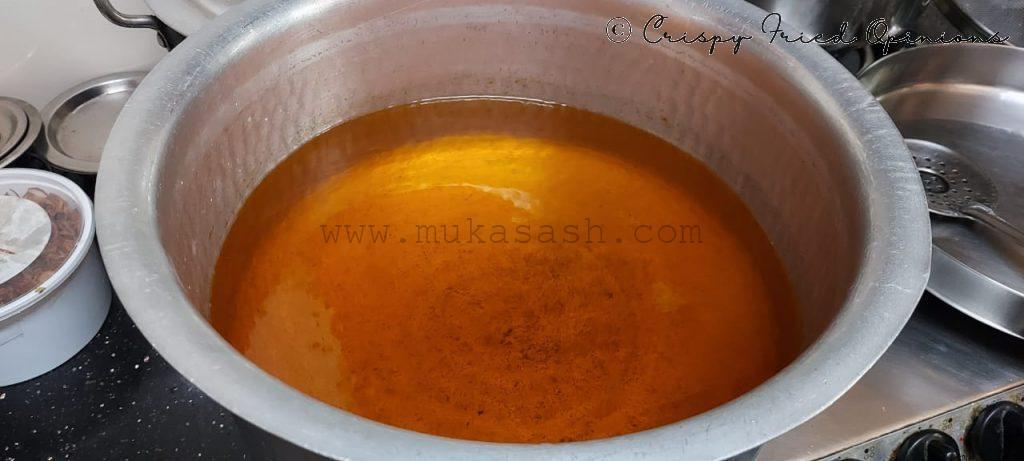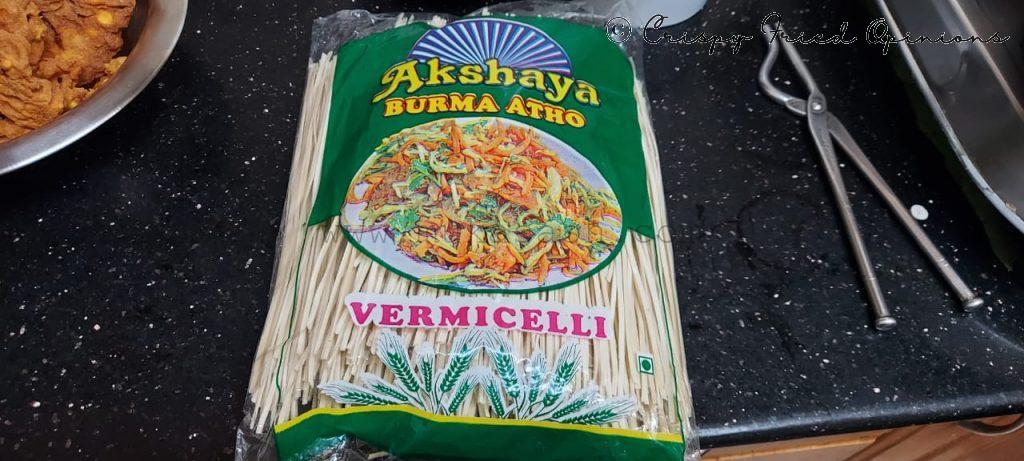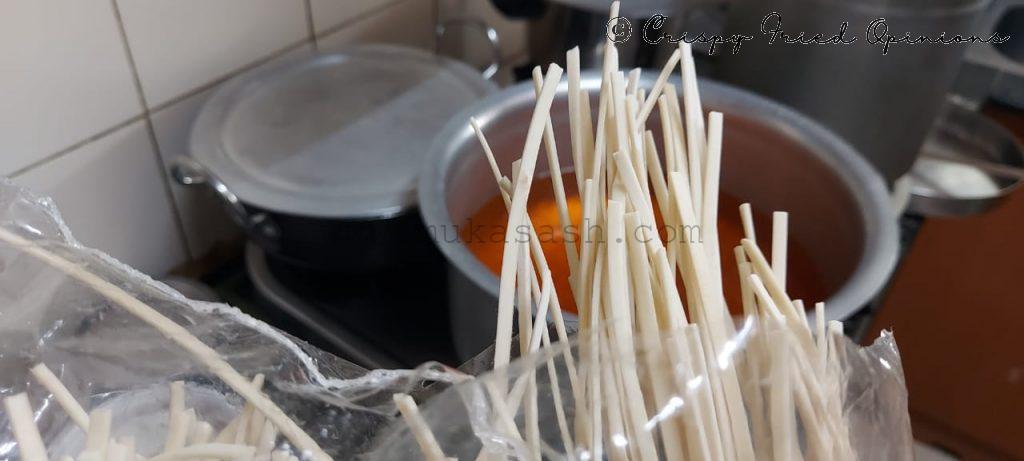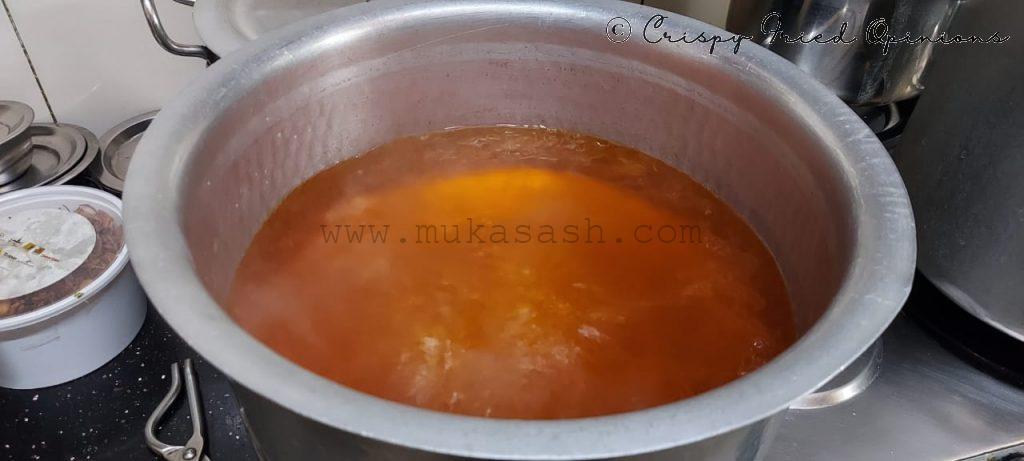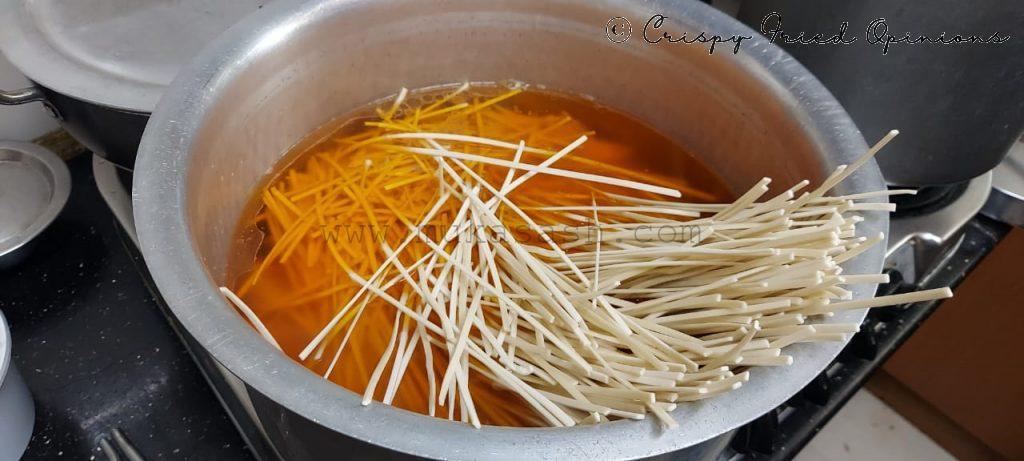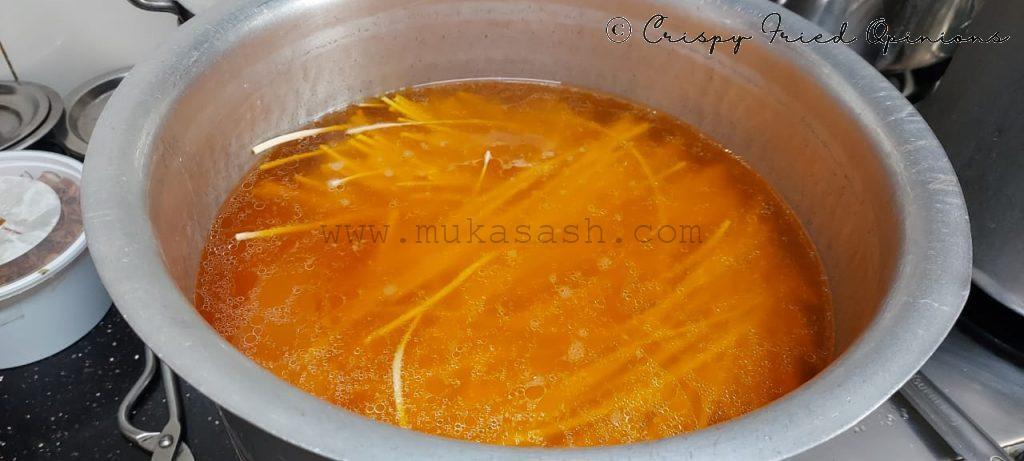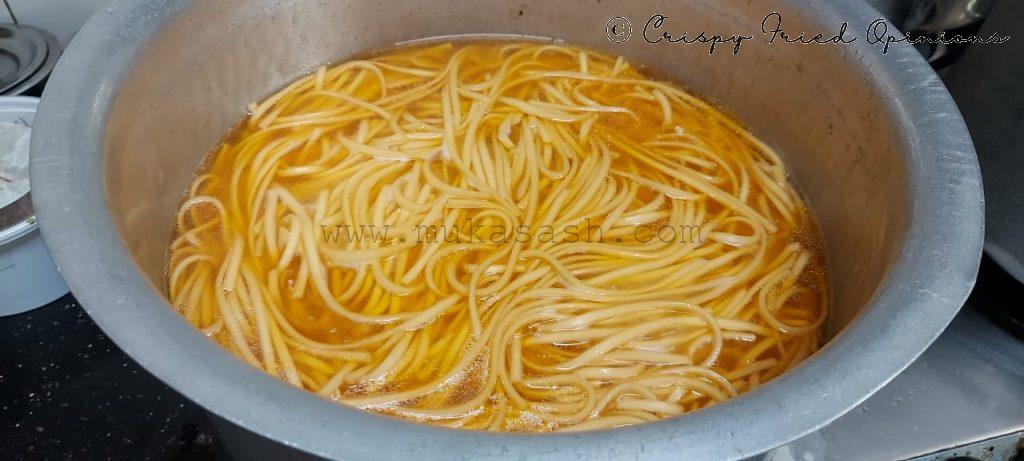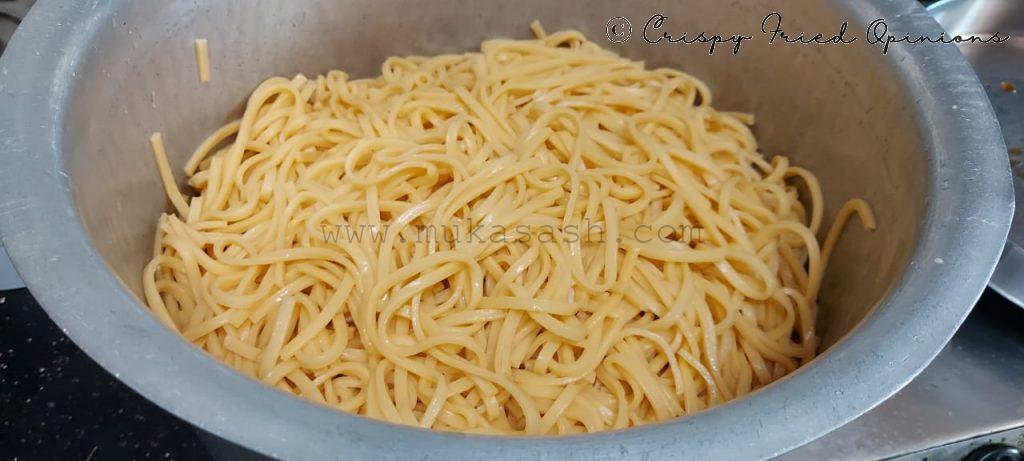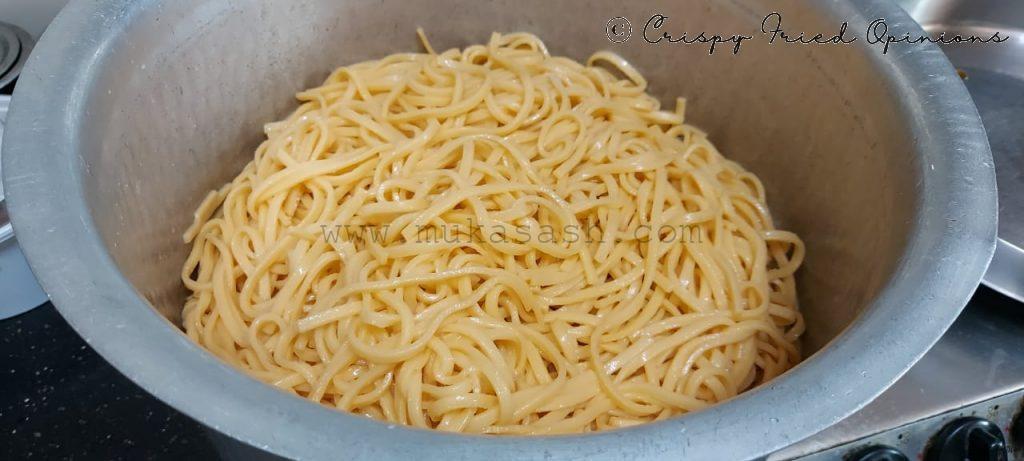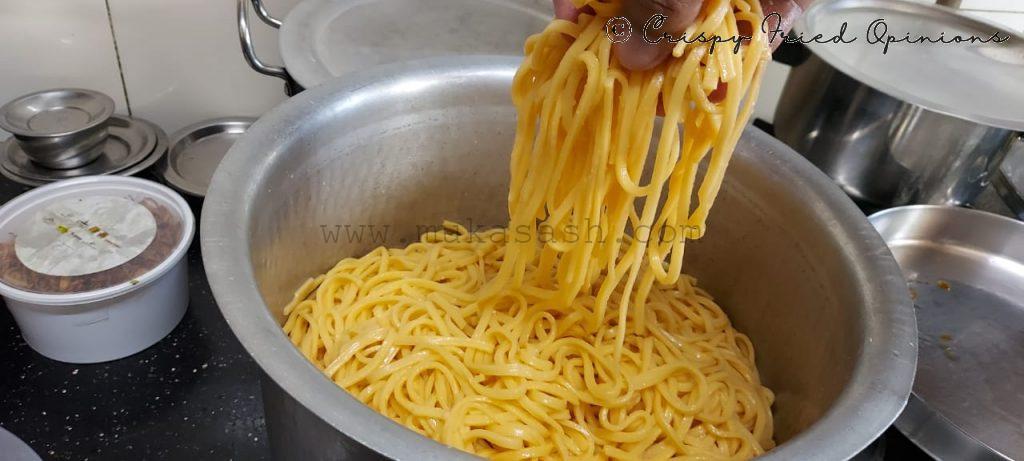 Happy and proud to have gotten this far 🙂 Hoping if it would taste as great !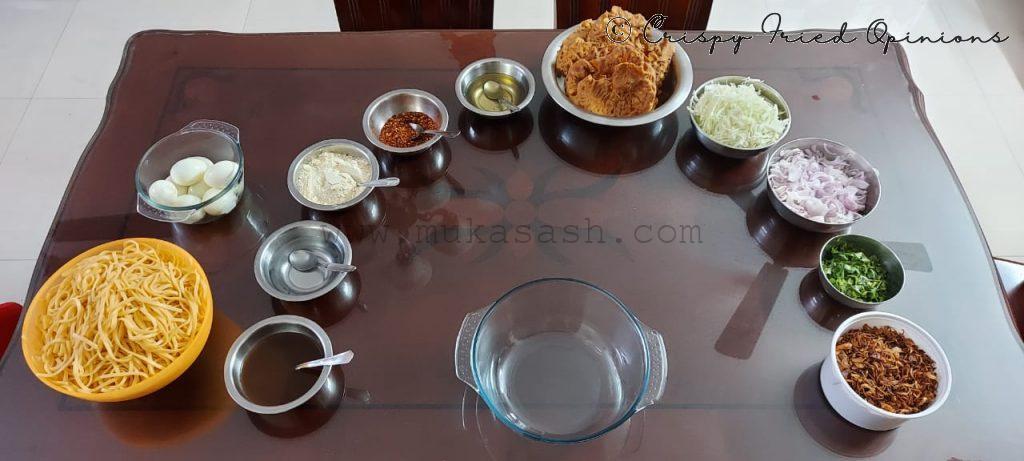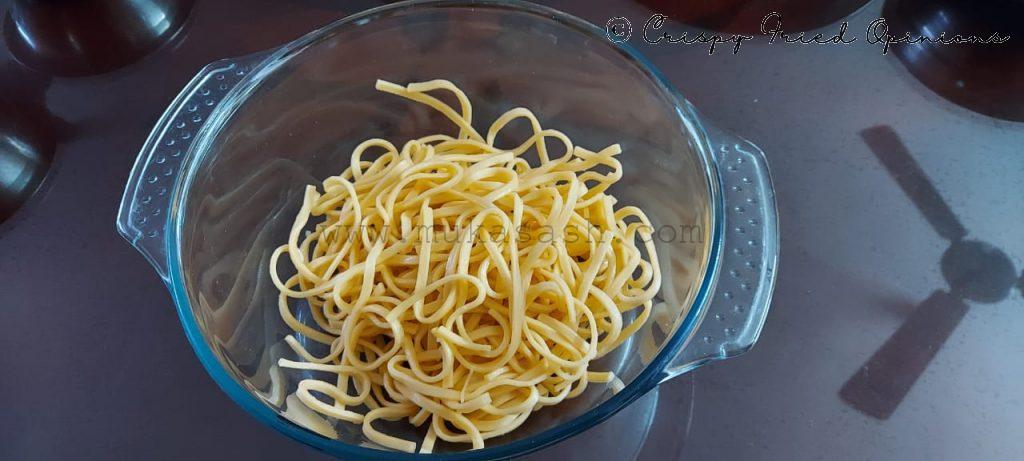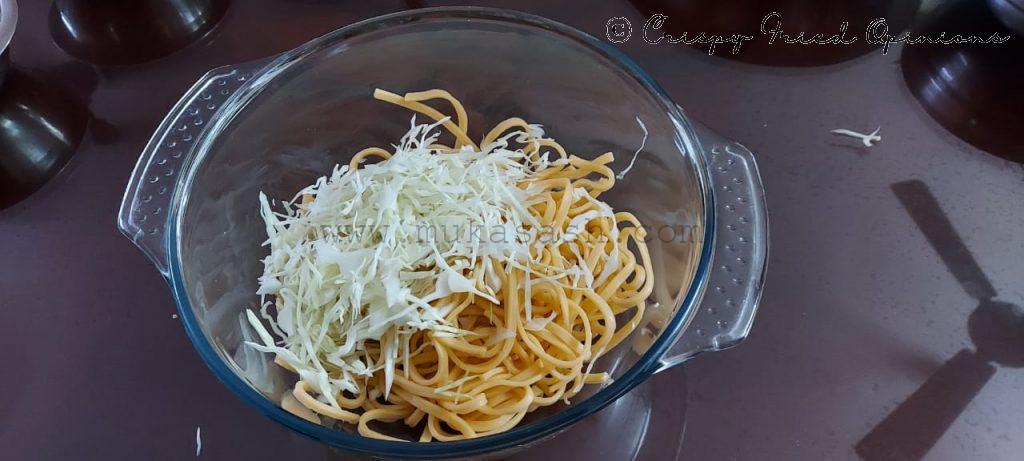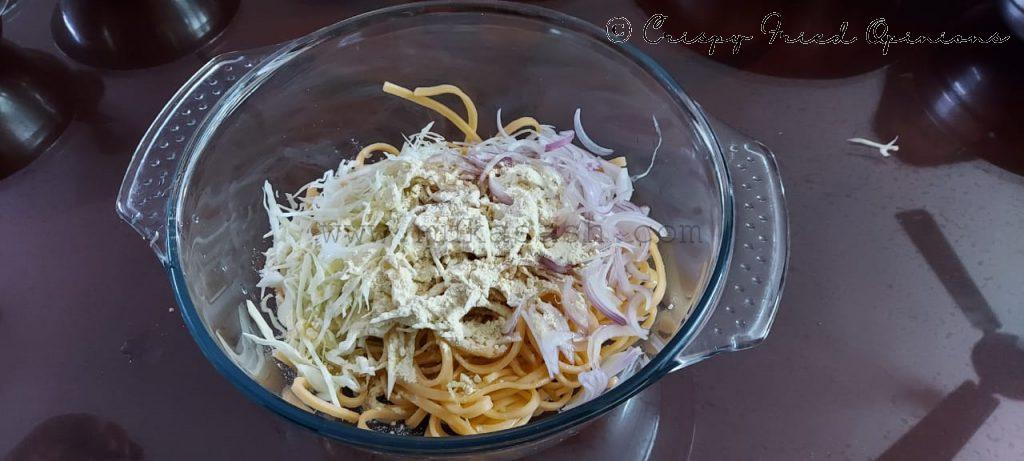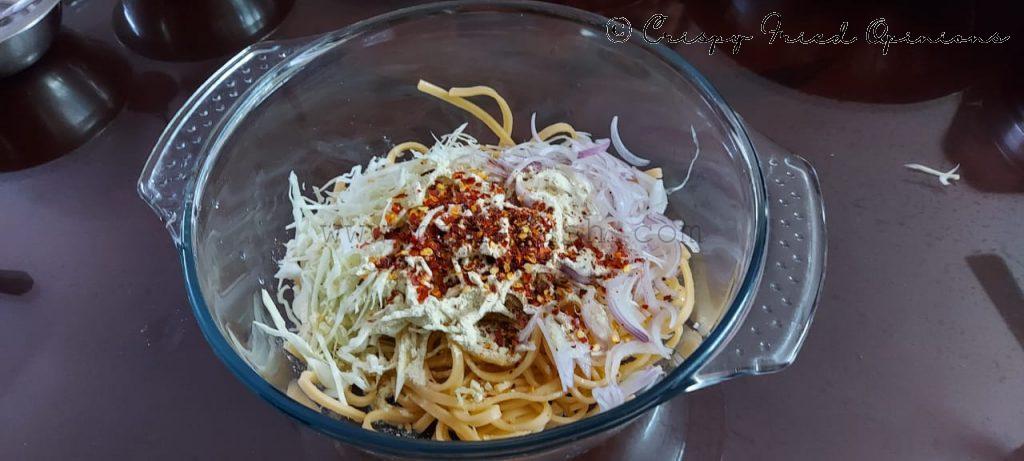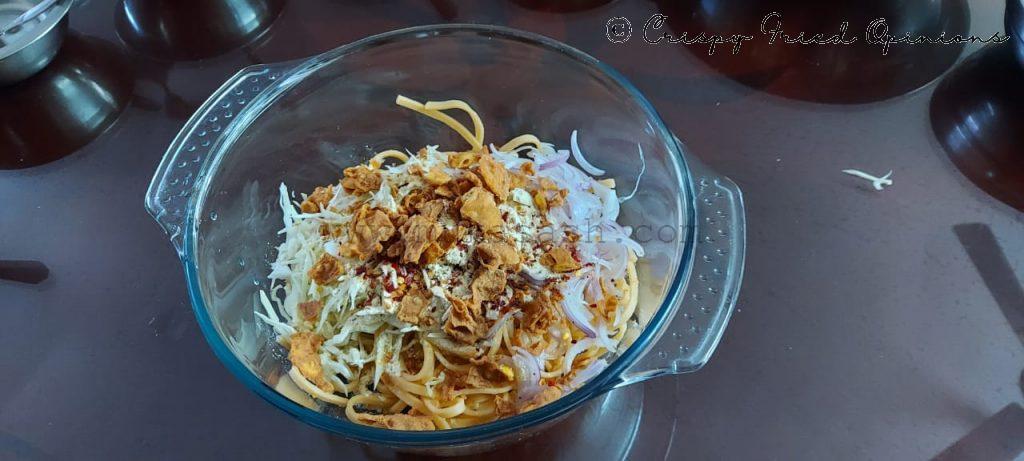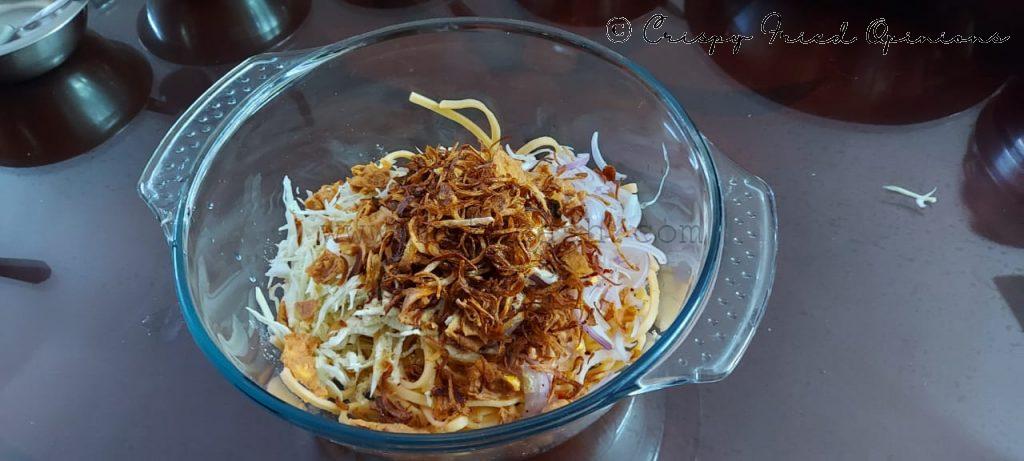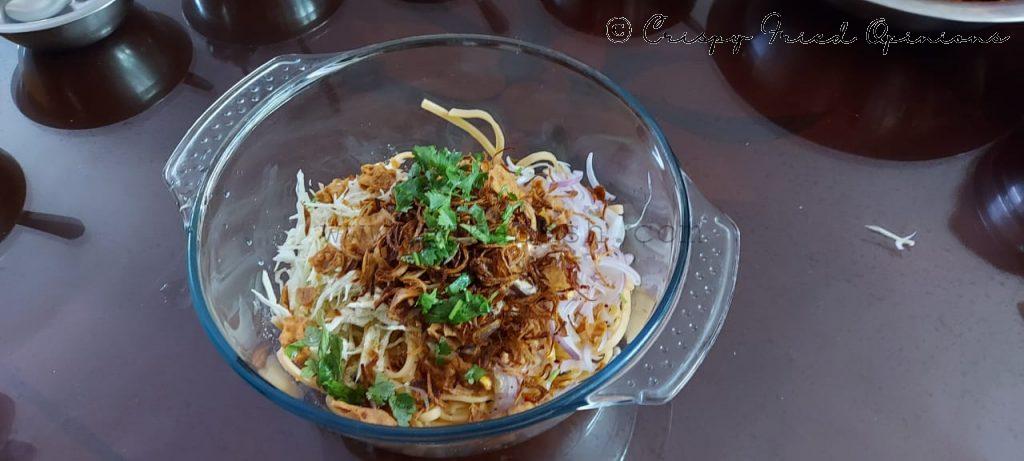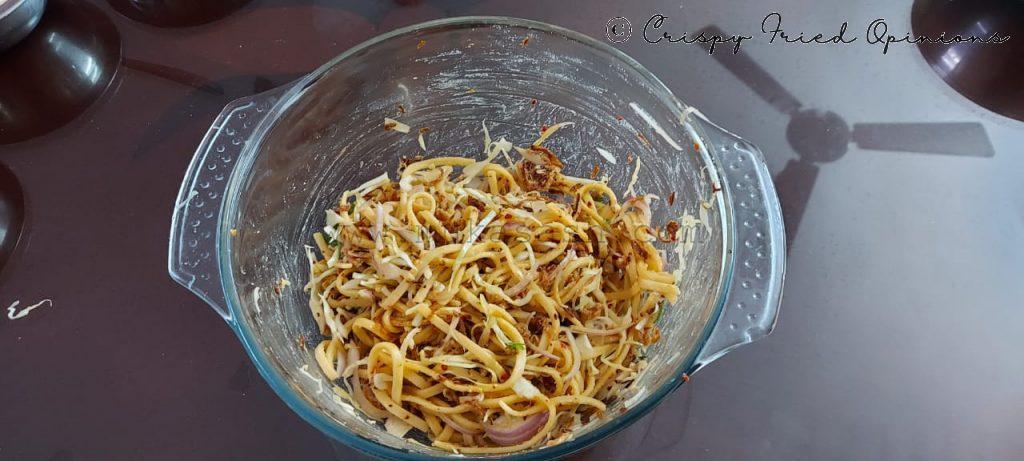 It tasted absolutely wonderful and I was extremely pleased. Kids loved it, and it turned out to be a DIY experiment for them. They customized it to their liking. They were quite excited with the whole experiment.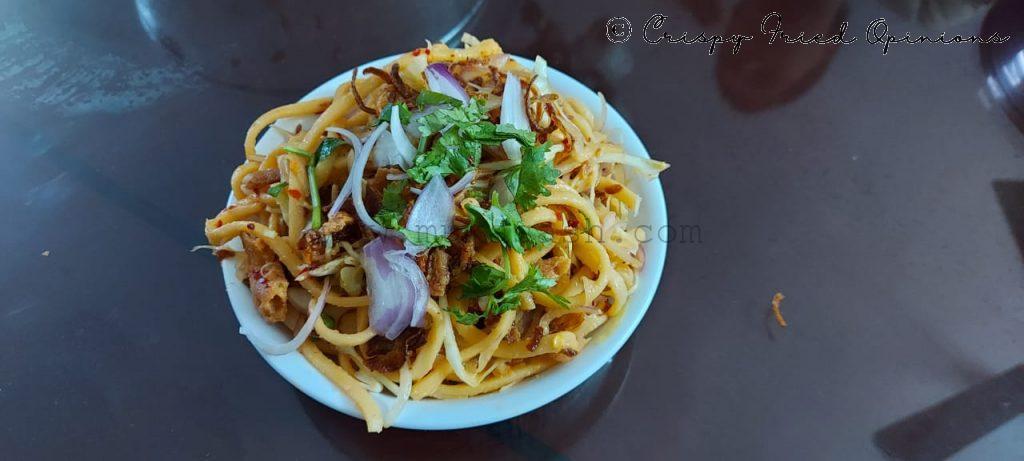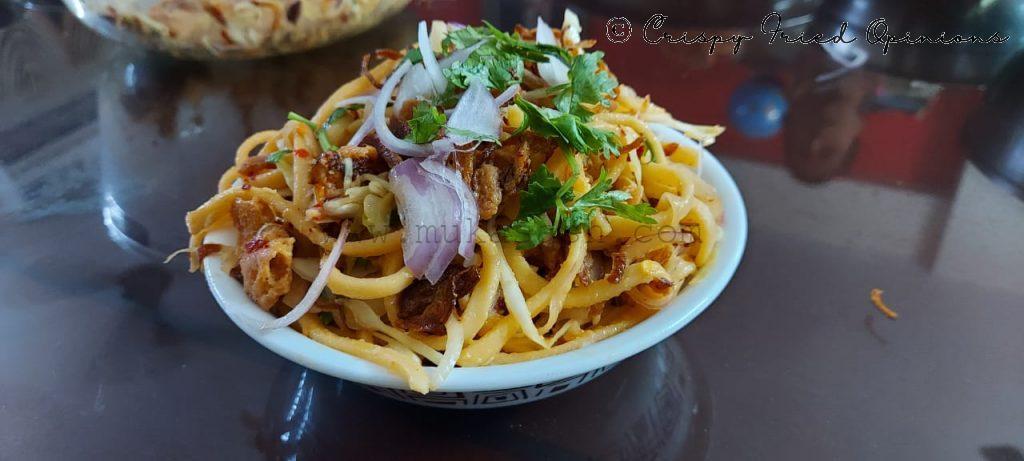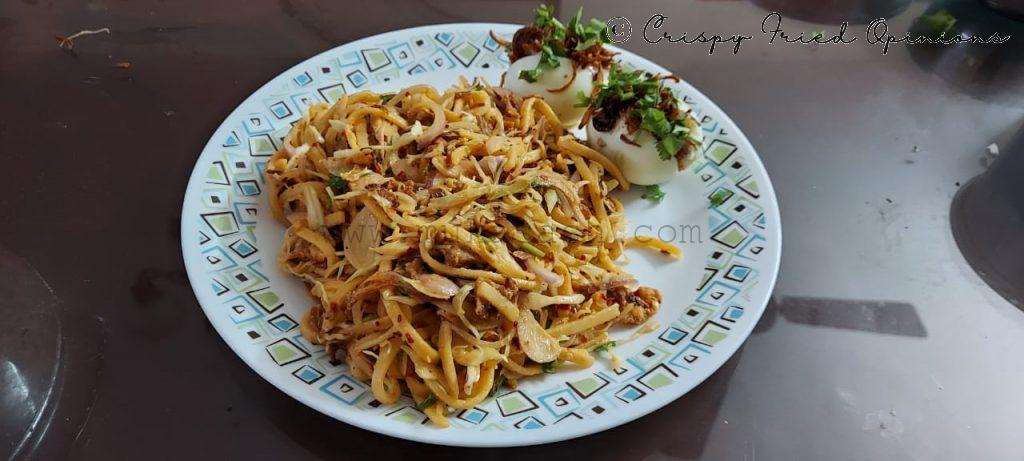 When you have Atho, it is only imperative that Masala Egg is a part of the experiment. Needless to say, that was planned too. Pretty much same ingredients stuffed into a slit hard-boiled egg. Tasted wonderful!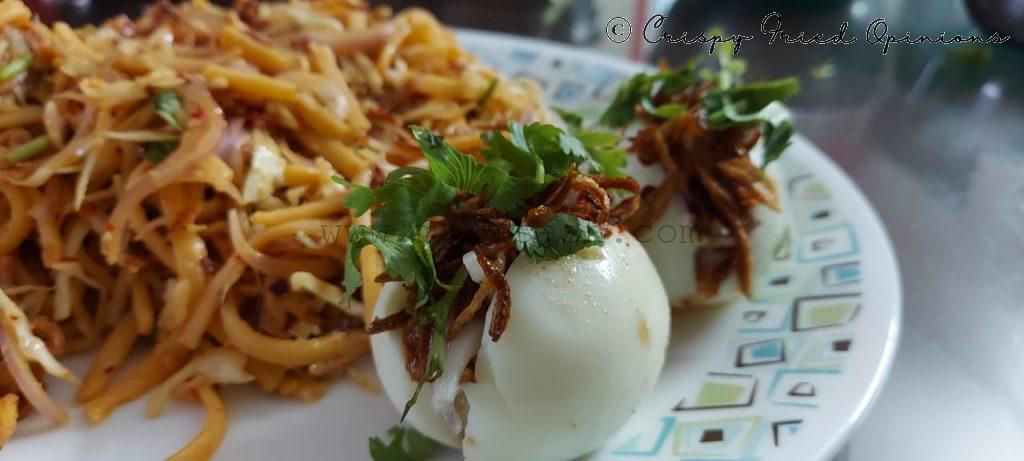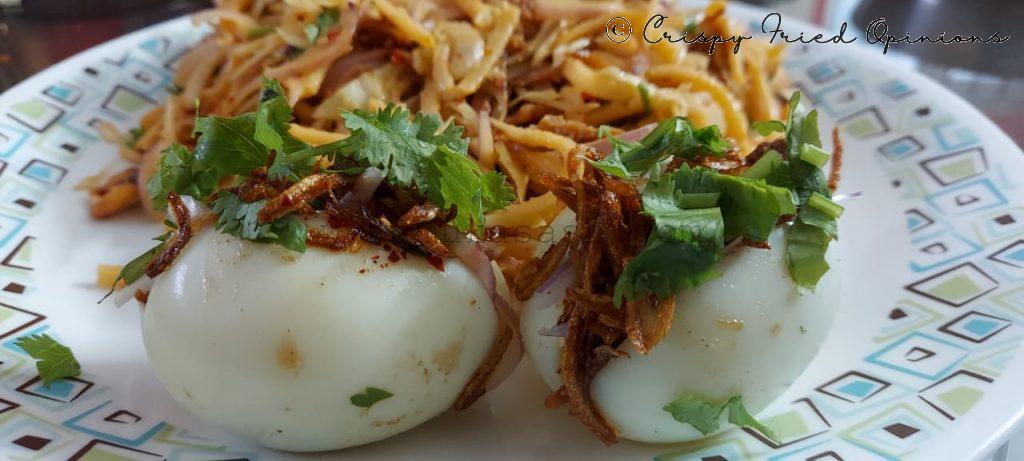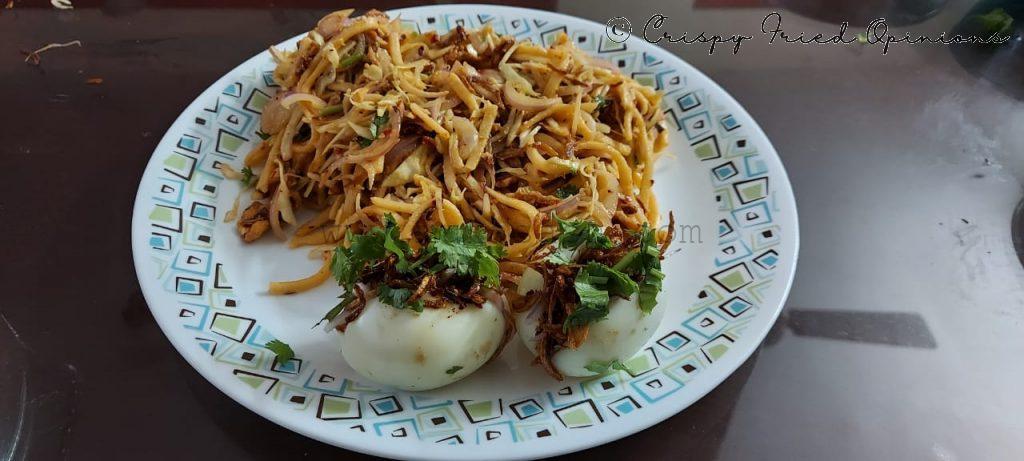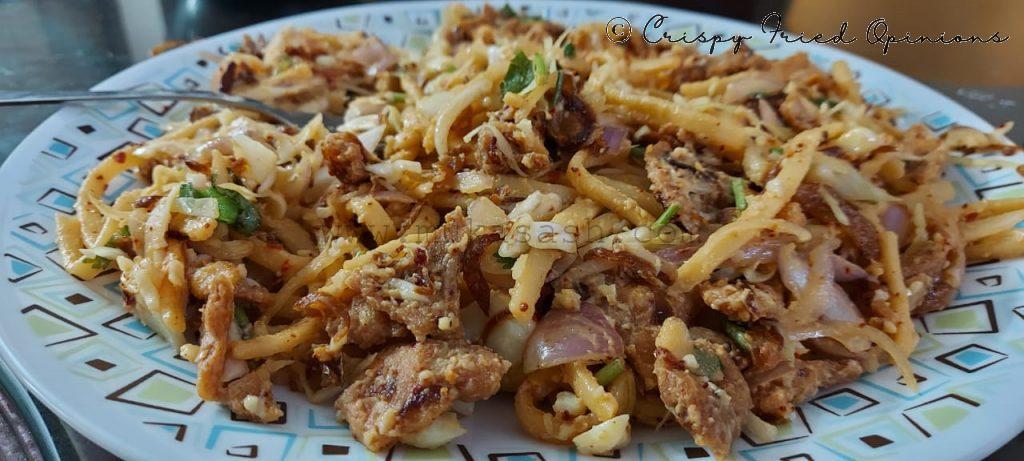 Remembered my partner in crime and foodie buddy who lives close-by, made one parcel for him too 🙂 We're the ones who have made countless trips to Parrys, to have Atho. Hopefully he likes it, and sees a slight connection to the Second Line Beach road stuff!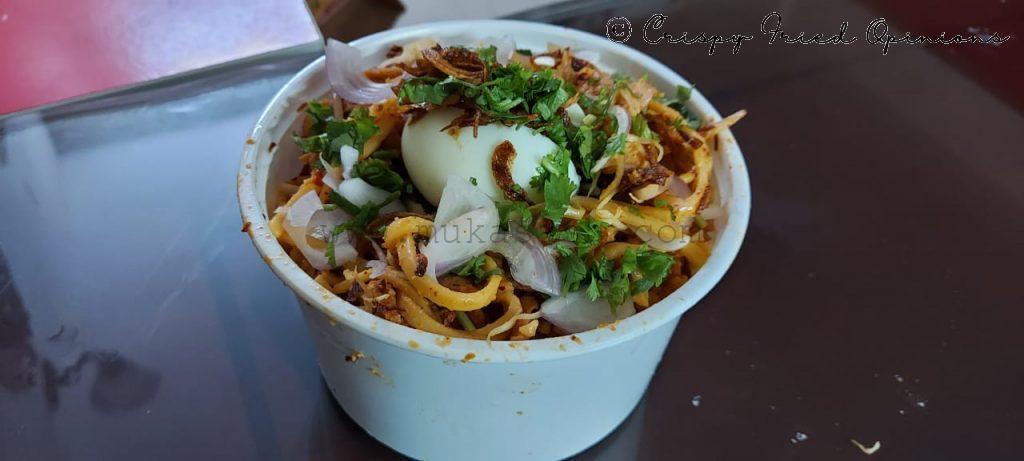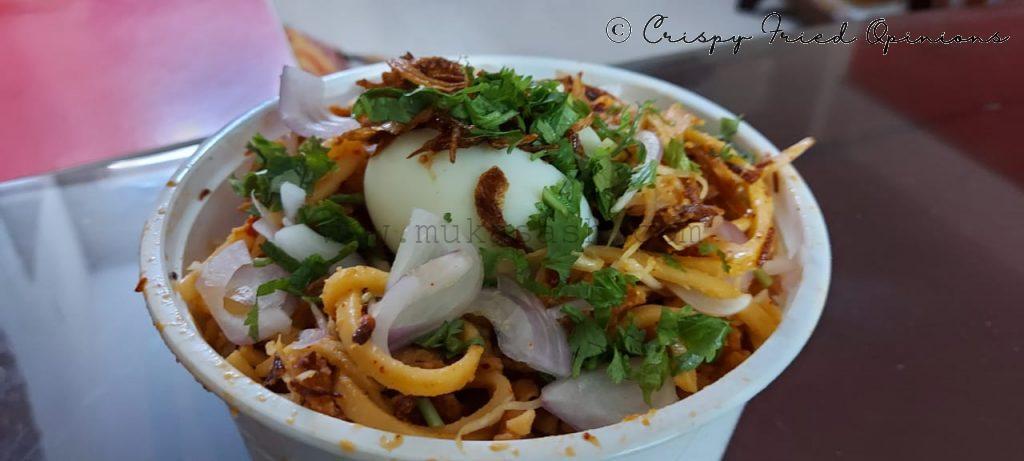 It was extremely satisfying, but at the same time, very tiring ! I'll definitely need some rest to rejuvenate and get myself ready for the week ahead.
If you liked what you just read, feel free to share this post with your near and dear ones. You should give it a try too, definitely worth it! If you'd like to see what I have been cooking during the lockdown, check out my cooking experiments.
I'll see you again with another experiment from my Kitchen. Until then, taataa! 🙂