The moment I heard there was a contact-less Meal dispenser dishing out food in less than a couple of minutes right in front of Benjarong, I was reminded of Atchayam's Food Box which was in the news for a similar offering at Koyambedu Bus stand and Chennai Railway station many years ago. It was perhaps there at the airport too. At that time, though I wanted to see how it worked, I couldn't do so. So I made sure that I'm going to check this place at the first possible opportunity.
This machine is located right in front of Benjarong, on TTK Road. No prizes for guessing, this is from the same management – Advantage Foods (formerly Cool Cream Milano).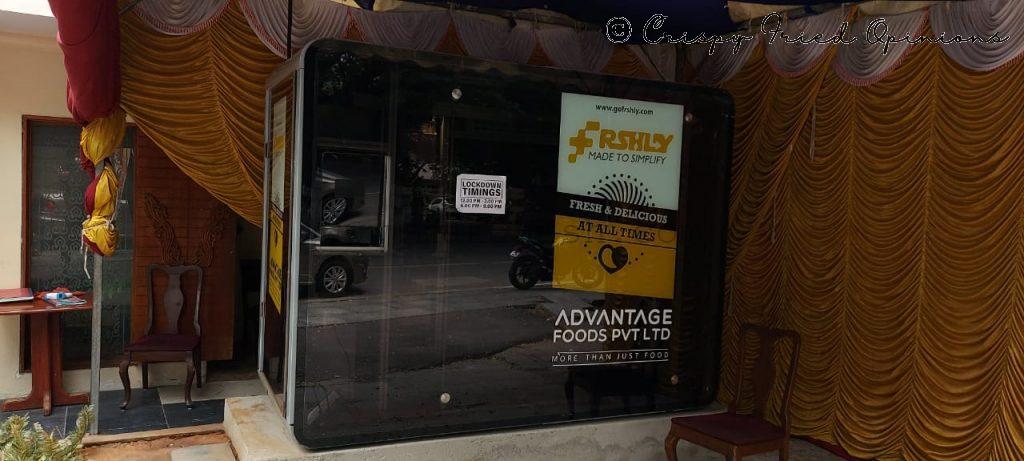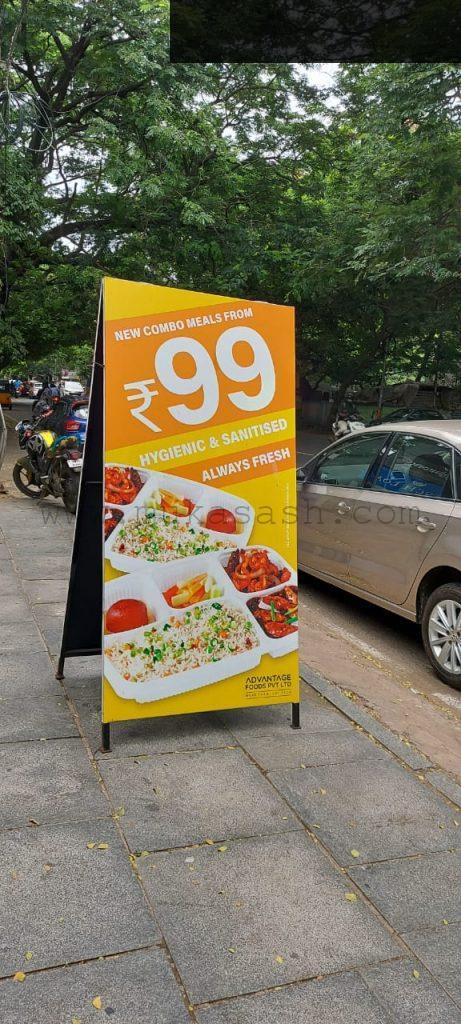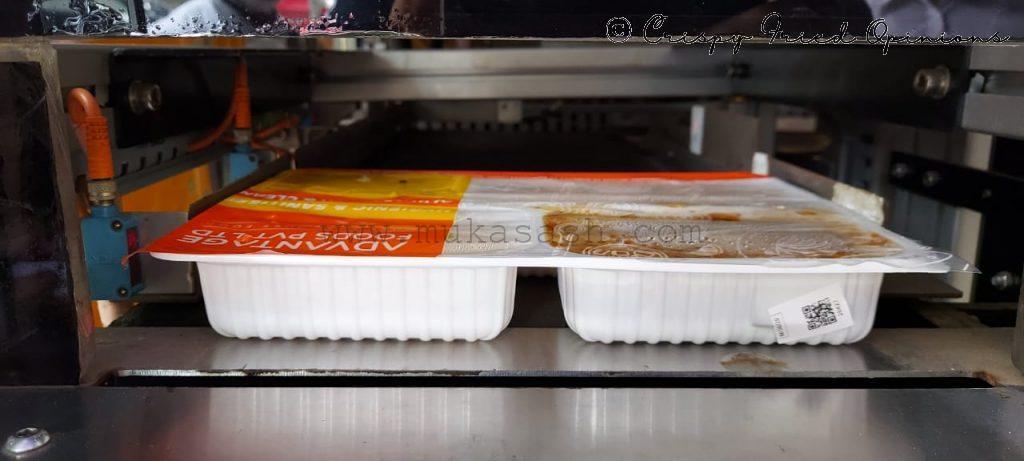 From food circles, came to know that Chef Ramkumar from Benjarong is overseeing this project. I had no doubts on what to expect! In addition to that, a meal for 99 bucks should be a steal, I thought!
As we reached the place around 1PM, I clicked a few pics and placed an order for 4 Meal Combos. They normally have two options – South Indian and Chinese/Asian, both vegetarian. They only had Chinese today and we were okay with that. We were in no mood to try South-Indian. Paid 396 bucks for the 4 Combo meals and received the food in less than 10 minutes.
Chef Ramkumar was there to explain a little bit about how the machine works – Trays of meals are stacked up into the machine in advance, and is maintained at a temperature of 18 deg Celsius. Basically it is refrigerated, and on demand, the trays are automatically picked up and sent to an inbuilt microwave and heated and then delivered to the customer, all in less than 2 minutes.
Now, coming to the food – Before even elaborating further, its absolutely a steal ! A portion of Fried Rice, a small portion of noodles, a dry vegetable stir fry and a gravy. It looked smaller than what it actually was, quite satisfying. For the price point, its an absolute steal!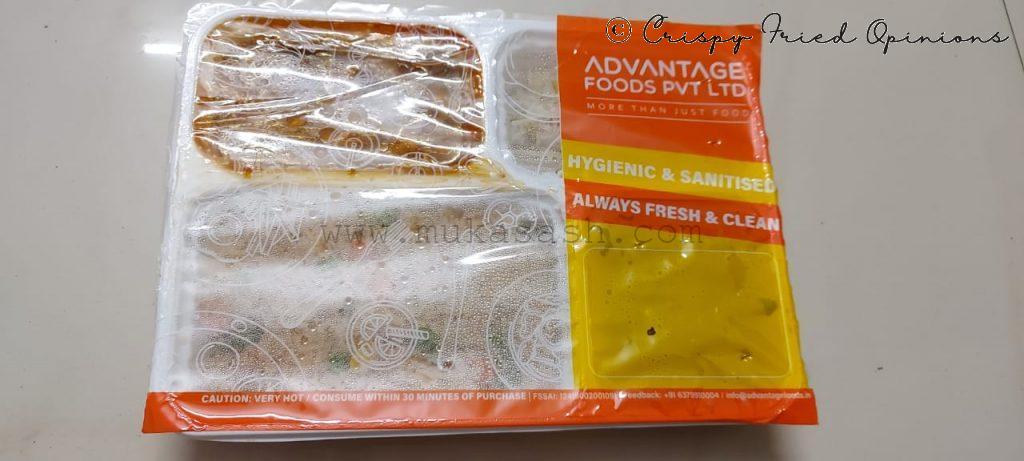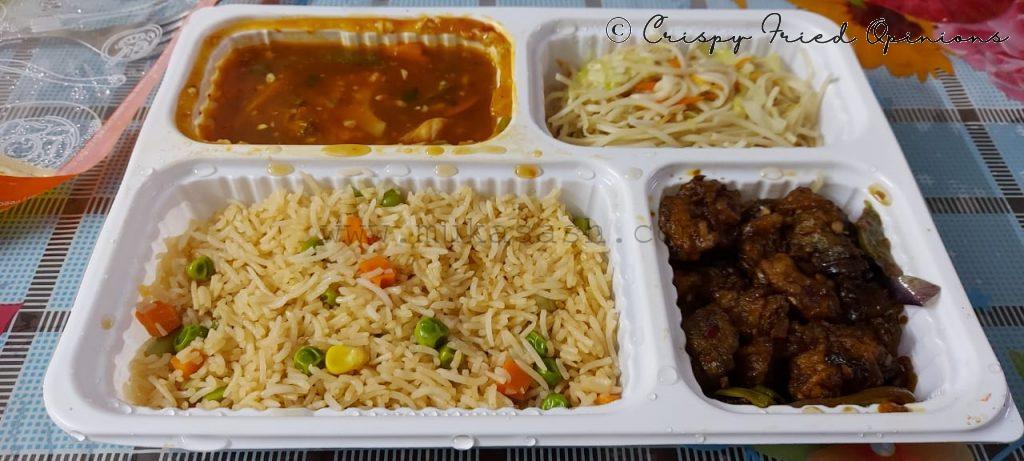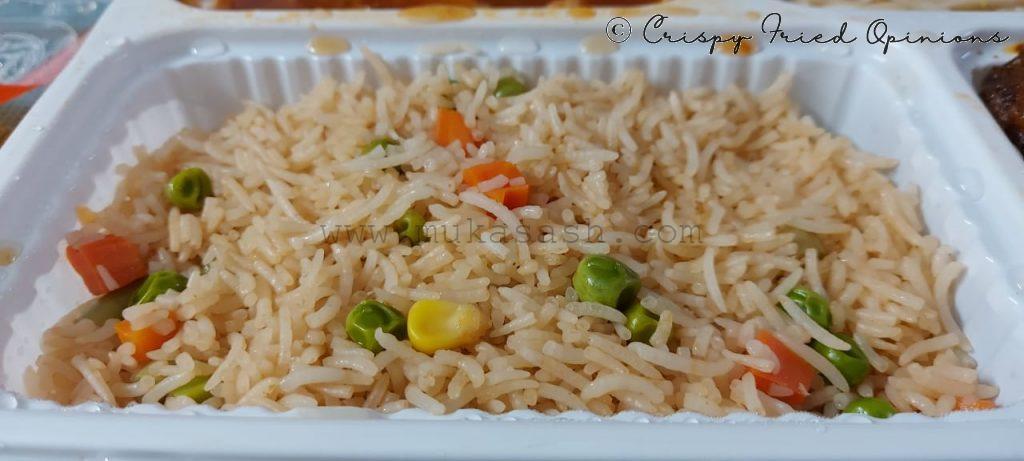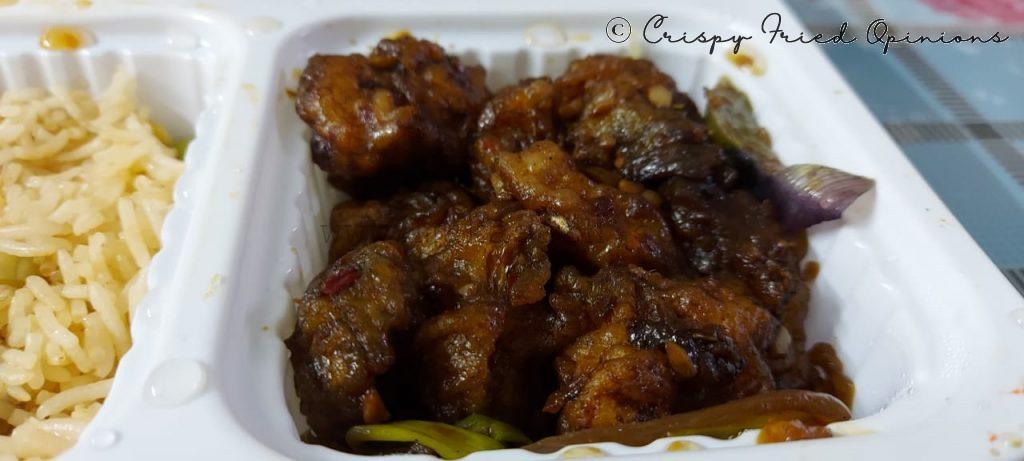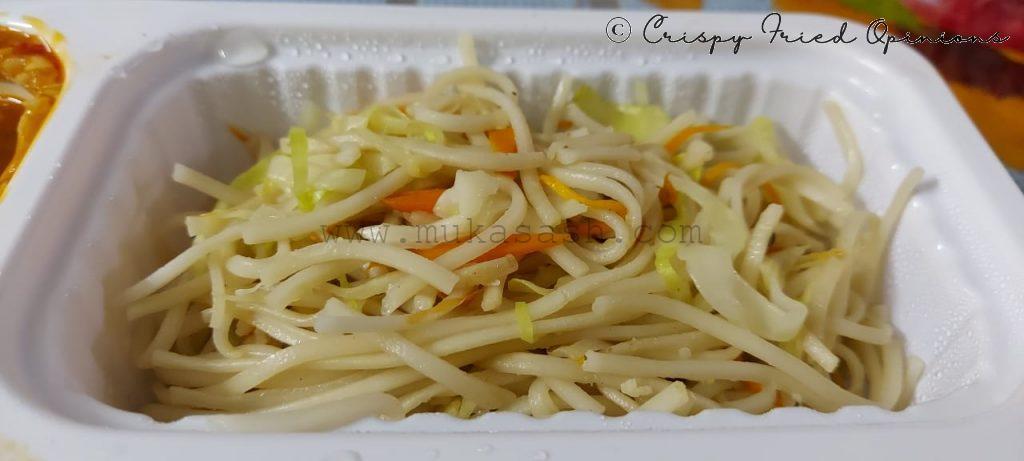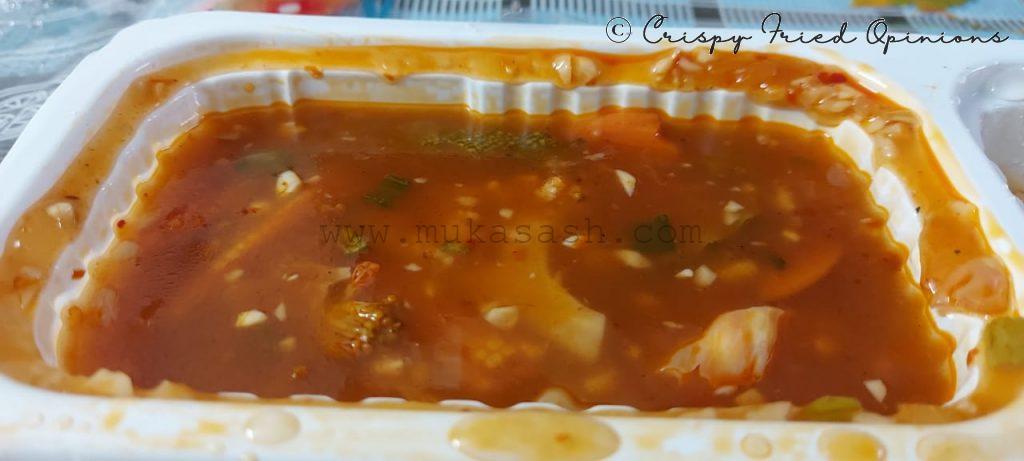 I would gladly try again if I am on that side of the city! The convenience of contactless delivery in these times is a plus, and its not too heavy on the pocket too, and quite tasty! Kudos for a wonderful initiative !
FYI please – This food does not come from Benjarong's kitchen, it comes from one of their cloud kitchens, close by.