Pind, a place I first visited in 2012! What blew me away the first time was their paneer, and to this date, it is just as good! Without a doubt, one of the best in the town. I have been there umpteen times after that, for their Punjabi Thali, for their Sit-In Buffet, or just an a la carte order. It has been 10 years since my first visit here and today, I was very glad to see that they still maintain the very same standards serving tasty food.
We had a get-together in the family, and one of my aunts wanted to treat us for lunch as it was her Birthday. There were 20 Pax in all, and at least 6-7 of them, including my parents, were over 70 years old and had their restrictions on spice levels, oil, etc. I was quite sure about one thing at Pind, Food! That was certainly not going to disappoint them, I thought. My worry was on other aspects, getting a table on time, not making them wait for too long, and so on. I didn't want to take a chance, so messaged Divya Parwani, owner of Pind and requested for a reservation for 20 Pax for lunch at 01:30PM on 04-June, Saturday. That's it, I was quite relieved that the owner herself had taken this reservation.
We reached a little early and were waiting for the table to be set up for the 20 of us. There was a slight delay, we got the table in about 10-15mins from the said time, around 01:45PM. That was perfectly okay, as they were extremely busy as it was a full house!
We got seated, and thankfully, the ordering part got easy as we opted for the Special Patiala Thali for all the 20 of us. We were told it had a Tomato Soup + 2 Starters (Paneer Tikka & Chilli Baby Corn), Roti & Naan, 2 Subzis (Paneer Butter Masala & Mix Veg), Dal and Raita + Biryani + Ice cream and Gulab Jamun. It sounded like a complete package, so we went with that! I wanted our folks to taste the paneer here, and not sure of what or how the paneer starter in the Thali was going to be, I ordered 4 Tiranga Paneer Tikkas for the group, each portion having 6 pcs. That was the only extra order we made apart from the water bottles.
The customary nibbling of papad with mint chutney in a Punjabi restaurant was ticked off 🙂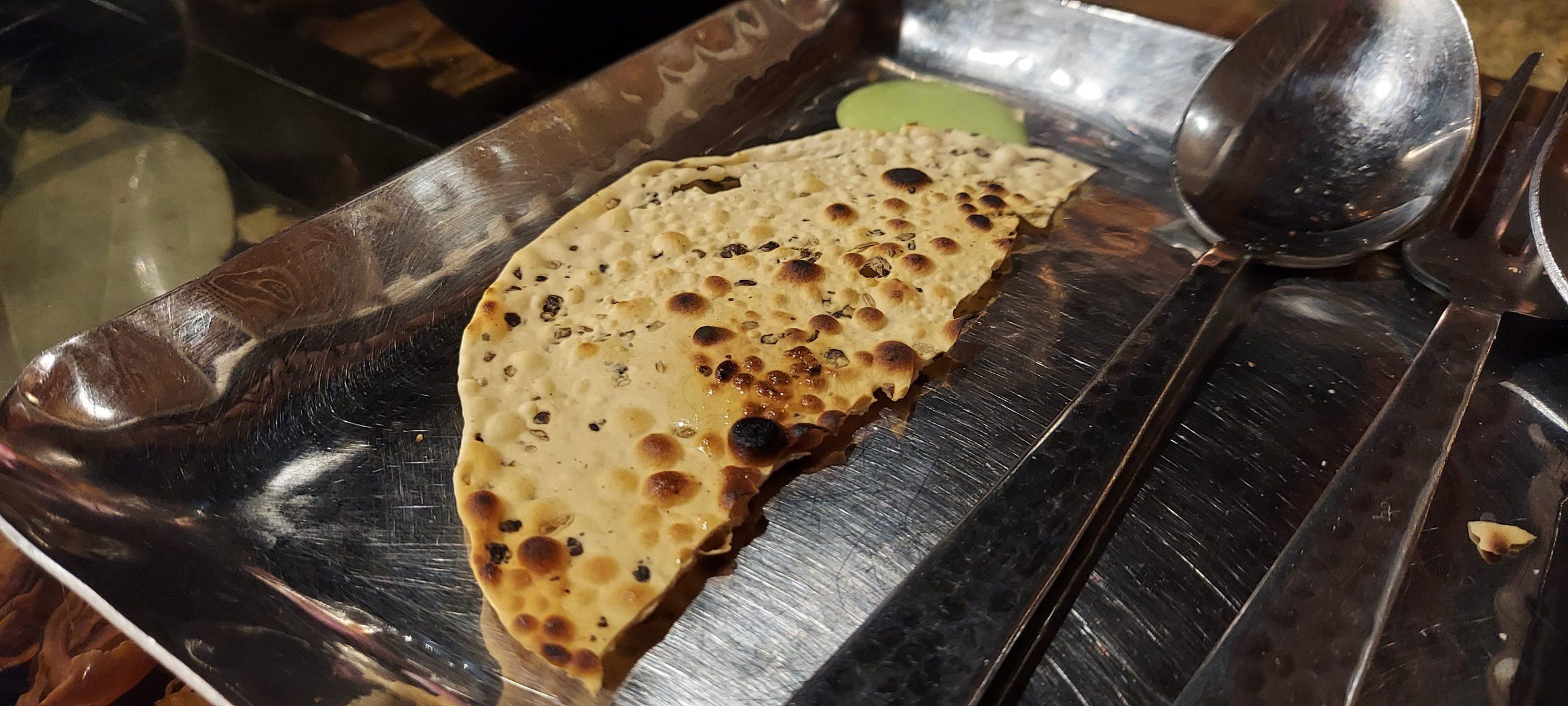 Tomato soup arrived first with generous amounts of croutons and butter on the top. It was very tasty, just served at the correct temperature that lets you relish the soup. We loved it!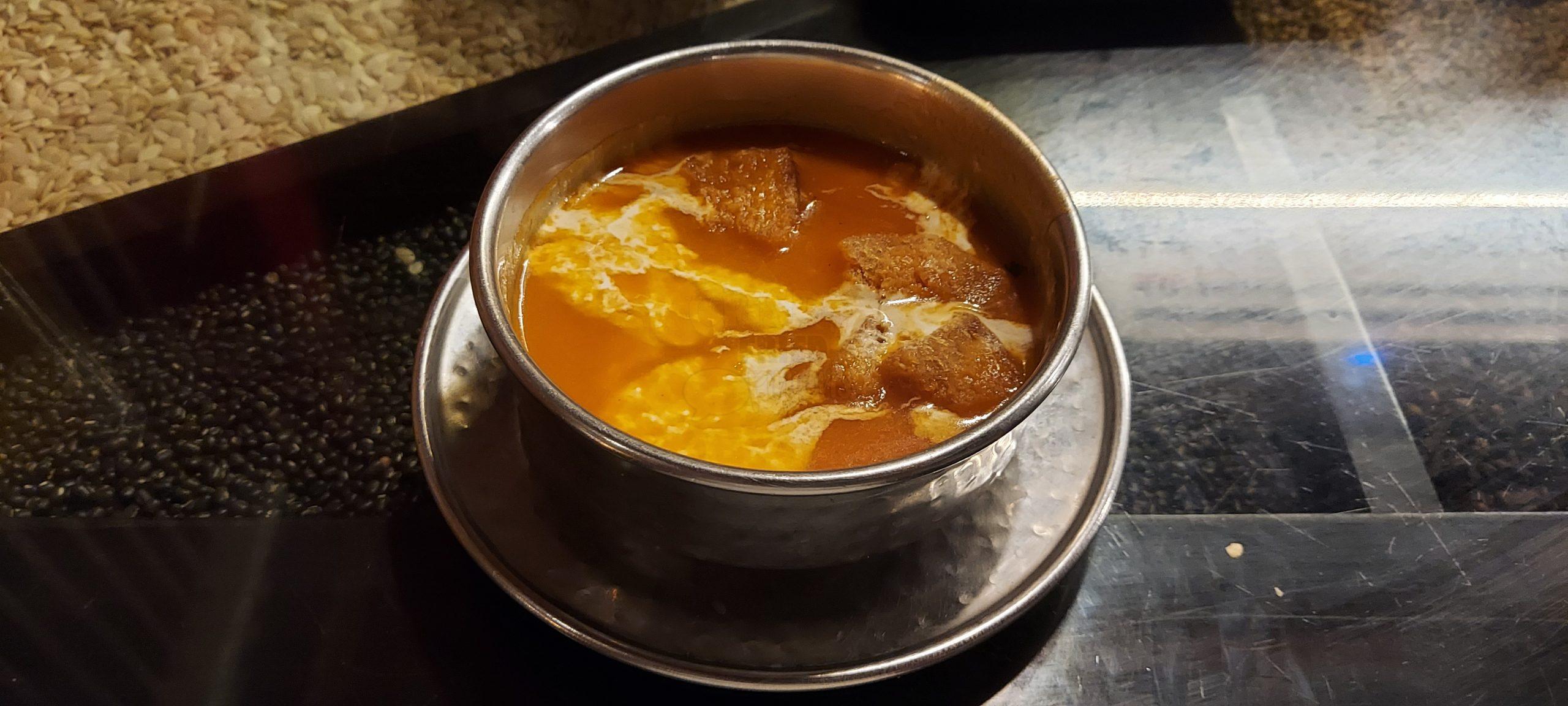 They were kind to serve a small welcome drink to us. I understand it was only a part of the Buffet, and not a Thali, but they obliged to serve us, on request. It was little, but good.
Tiranga Paneer Tikka arrived, just as how I expected it to be! Super soft, very tasty, mind-blowing! Malai, Hariyali and Achari I think, are the three flavors. My aunt who has lived all her life in Delhi was impressed!
Next to arrive were the starters in the Thali – Paneer Tikka and Chili Baby Corn, one after another. It was certainly as good as what was ordered separately. We just loved it. Chili Baby corn was tasty, but hot. A few of them struggled, in a nice way 🙂 'When it tastes good, but you can't have more of it' kind of a struggle !
4-5 plates of Veg Salad was served, enough for the whole group. That is quite a standard affair in Punjabi restaurants. Veggies were fresh and crunchy.
The main Thali arrived. As already informed, it had 2 Subzis (Paneer Butter Masala & Mix Veg), Dal and Raita along with Biryani. Seriously there was not a slightest complaint with the 4 Katoris in the Thali. Paneer Butter Masala was tasty, Mix Veg Curry was good too, Dal was good and so was the Raita with Biryani. Biryani was perhaps slightly hot, but was tasty. If at all, I had to mention something, we felt the roti wasn't as soft as I would have expected. I understand when it is made kadak, this was not the case. It was just plan hard. I shifted to Naan after one piece. That alone needs to be checked. Could be something with the dough, perhaps!
After all of them had a nice meal, and were on the verge of finishing the Main course, we decided to have a cake cutting done, as we waited for the dessert to arrive. They quickly cleaned the tables, set up the cake and played the Happy Birthday song! My aunt was very happy! We loved the small celebration !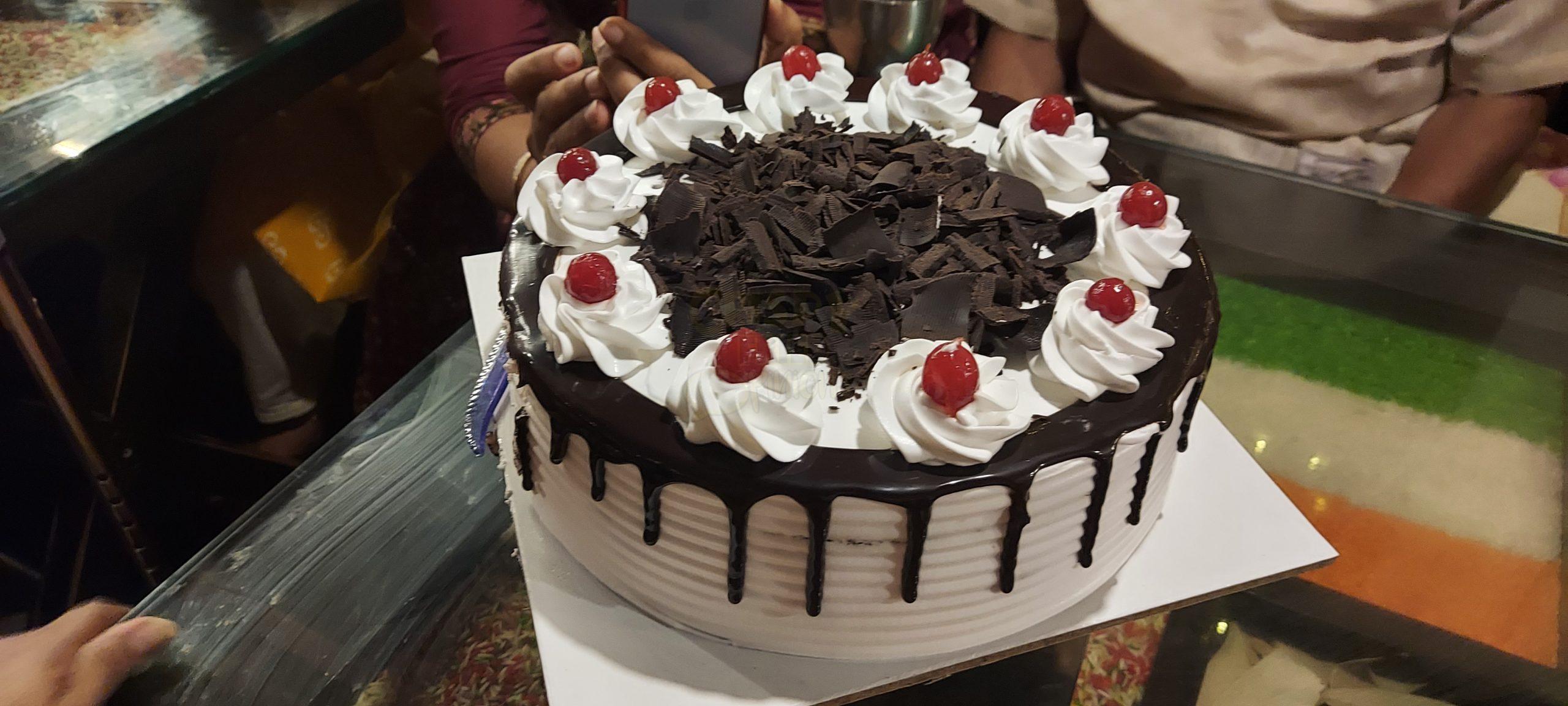 Dessert arrived! A scoop of tasty Vanilla Ice cream and 2 mini Gulab Jamuns, a nice ending to a wonderful meal ! We were too stuffed to eat cake there, decided to take it home.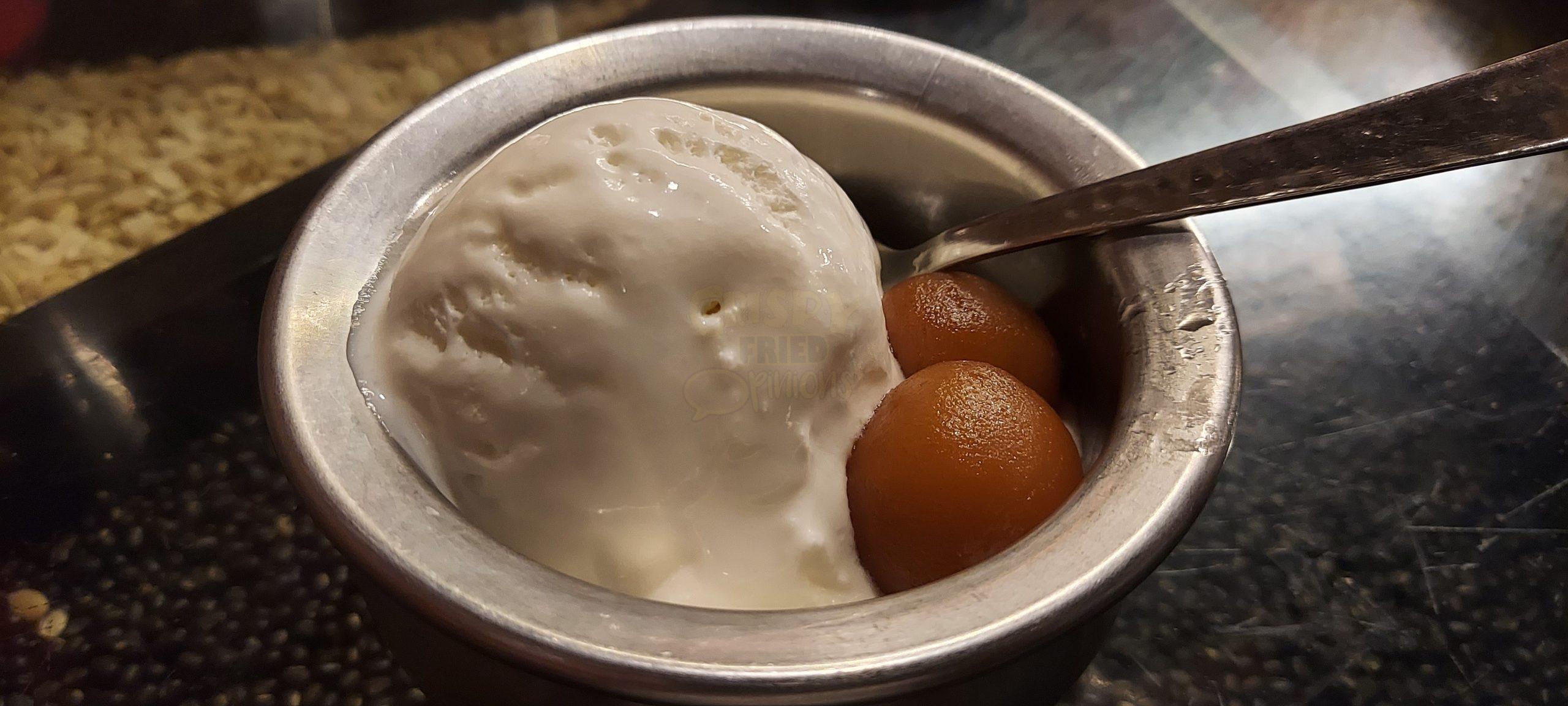 With that we finished a wonderful meal and it was a good one and a half hours we spent at the restaurant. We consumed about 10 water bottles. Good thing to note was that water bottle is charged at MRP at Rs. 20, not something that many restaurants do.
One person who needs a special mention – Achan (hope I got the name rite), was absolutely courteous, serving us with a smile all through the time we were there! I am sure that made a great difference to our dining experience ! Every small thing was attended to. A big thanks to her, and others who served us today. Every single person in our group walked out absolutely satisfied.
My aunt paid 9.5K in all, and she couldn't believe it that it came to just about 500 bucks per person for such a wonderful experience!
At this outset, I would like to thank Divya Parwani and team for a wonderful job they are doing! I would certainly recommend this place to anyone who is looking for a good vegetarian North-Indian/Punjabi restaurant in Chennai!
Velachery has quite a few vegetarian North-Indian restaurants – Sree Gupta Bhavan, Kailash Parbat, Masaledaar Firangi Tadka, Haven Sampoorna, and a few more, however, Pind will always be a favorite! ❤️