One of the nice vegetarian restaurants I've been to, in recent times. Well, it's my first visit here! Though it has been on my mind for a long time, a visit to this place just never happened.
Last evening, it was a totally unplanned visit and we ended up here almost by an accident. Located on a street off G. N. Chetty Road, the place wasn't difficult to spot. Valet parking was available, that was very convenient. There were at least two or three people who warned us that the AC wasn't working very well and the temperature could be warmer than usual. Well, there are a couple of them in our family who were happy on hearing this 🙂 So that certainly wasn't an issue for us.
We walked into a very nice place, brimming with activity. Just about 2-3 tables were unoccupied, and we managed to get one of them right away. The temperature wasn't as bad as we thought it would be. It was certainly manageable. After a quick look at the menu, understood that they had an elaborate section of Italian and Chinese too. However, we decided to keep it just North-Indian.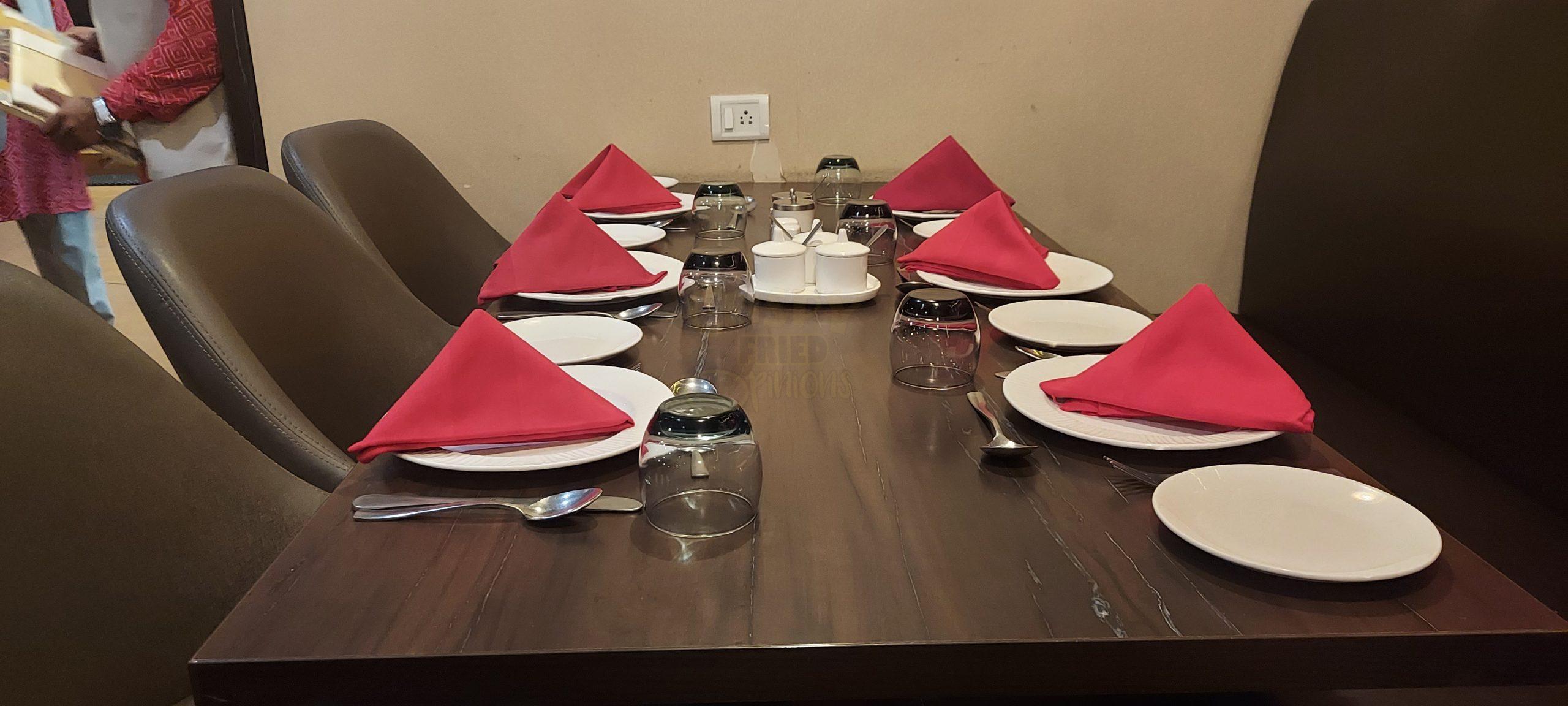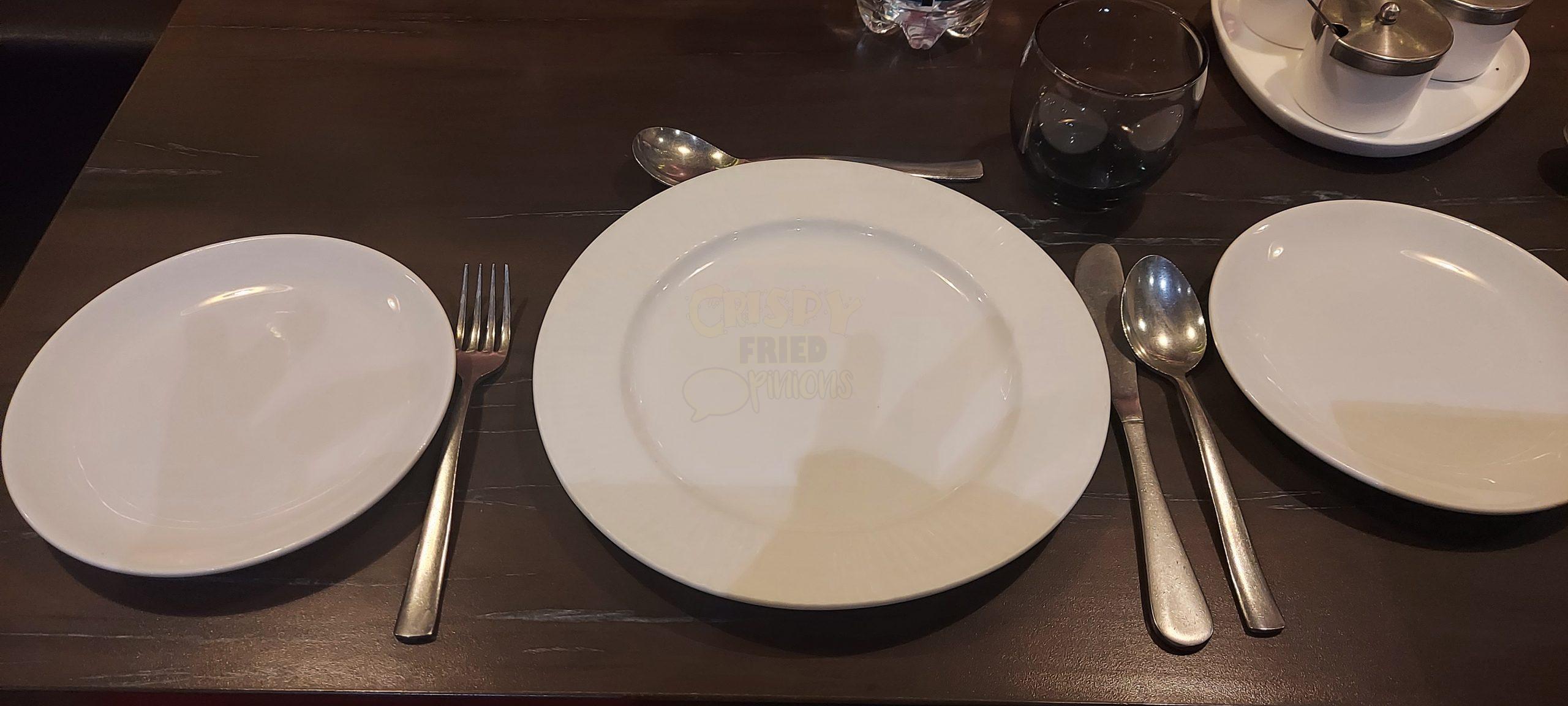 We ordered one by two Manchow soup and one by two Cream of Mushroom soup. While Manchow soup was served soon, we had to follow up once for the Cream of Mushroom soup. Sorry, missed clicking the cream of Mushroom soup. Have to mention that this was an expectation mismatch. What wifey and son had in mind was the Puree of Mushroom soup from Gossip Bistro, and this turned out to be more like fresh cream, bordering on taste of milk. Though it was good, it certainly wasn't what they had in mind. I am pretty sure, they wouldn't be ordering it again.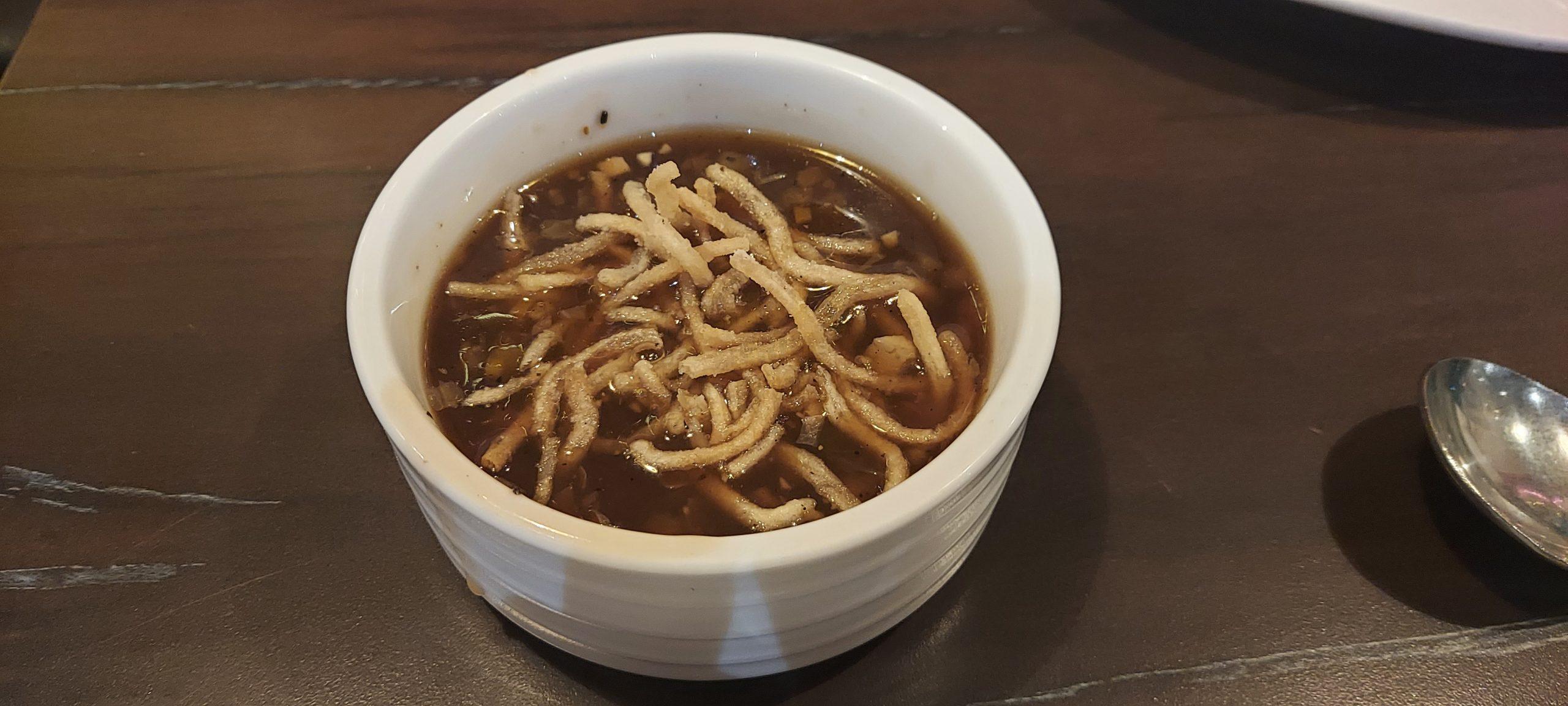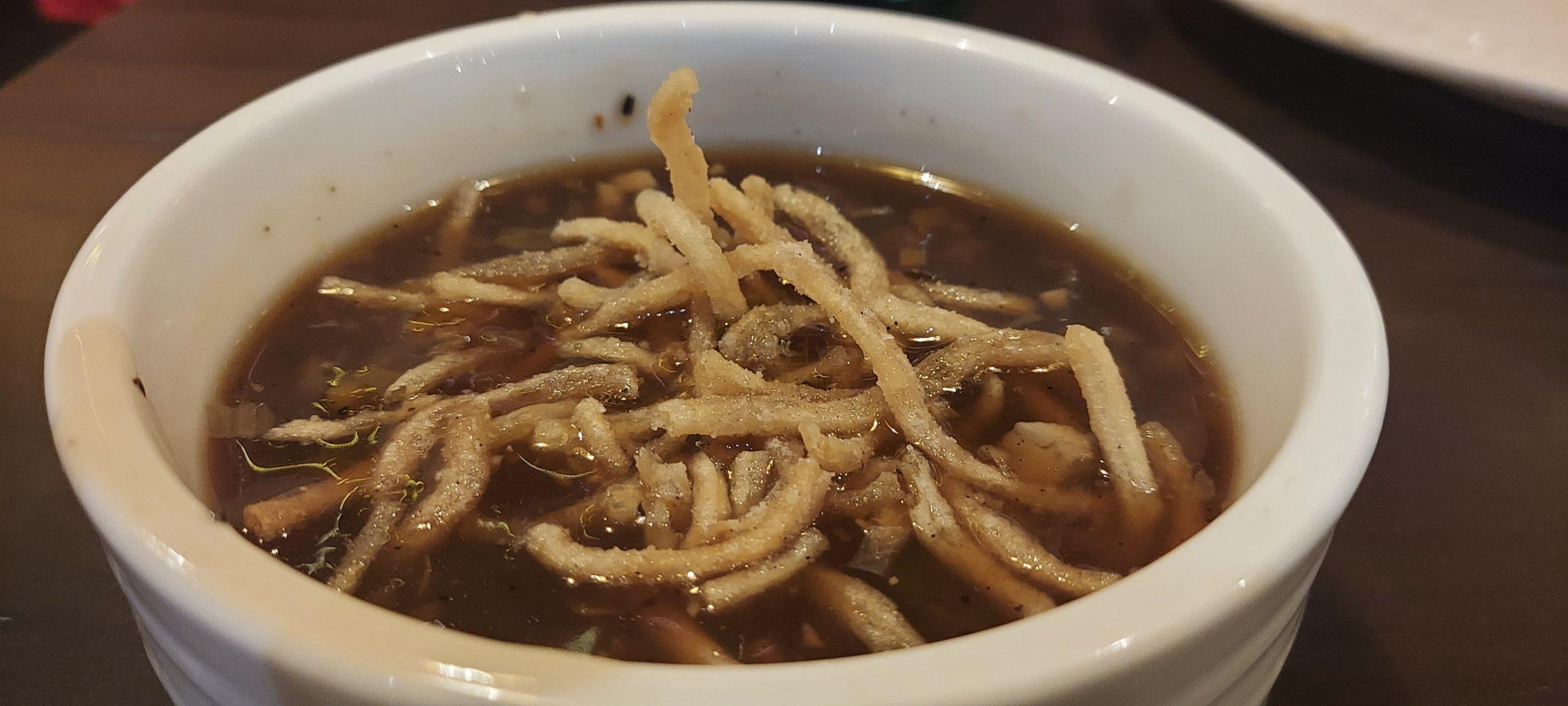 Lal Mirch ka Paneer Tikka, Bharwan Kumbh and Fried Masala Papad for starters.
When someone asks you if you want the papad fried or roasted, you know the answer 😉
Fried Masala Papad was just rightly spicy, and not super hot like how it is served in many places, especially bars.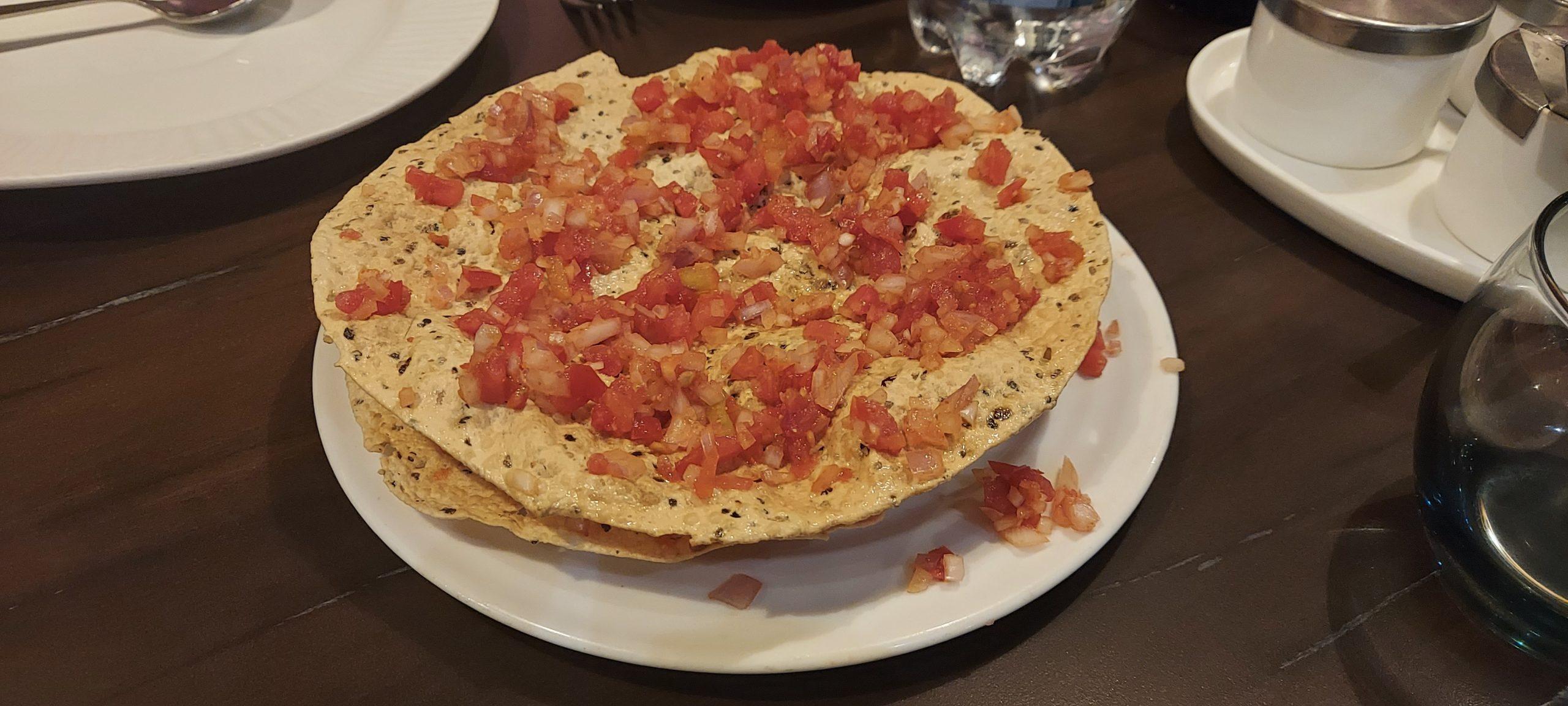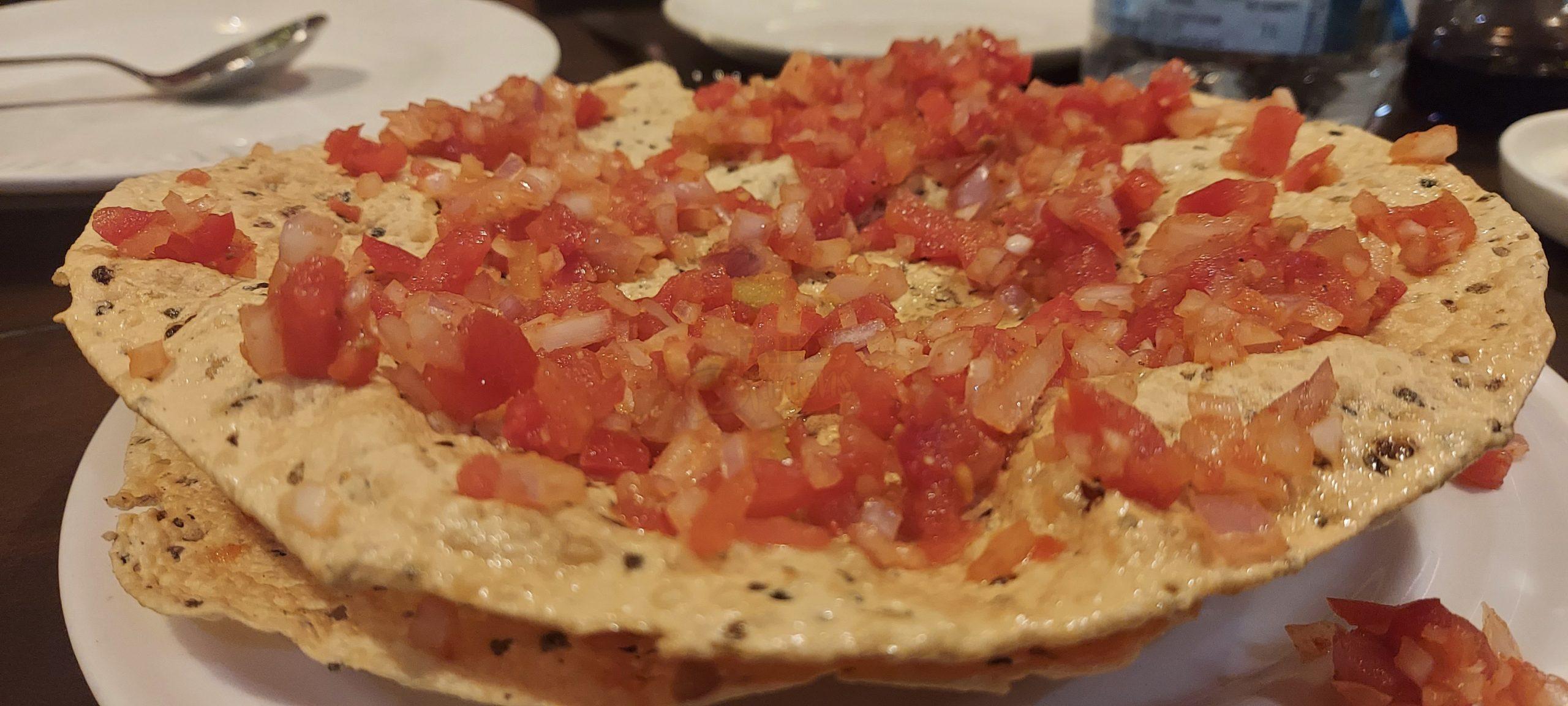 Paneer Tikka was wonderful with a nice smokey flavor, very soft and grilled to perfection. The taste of masala around the paneer was wonderful.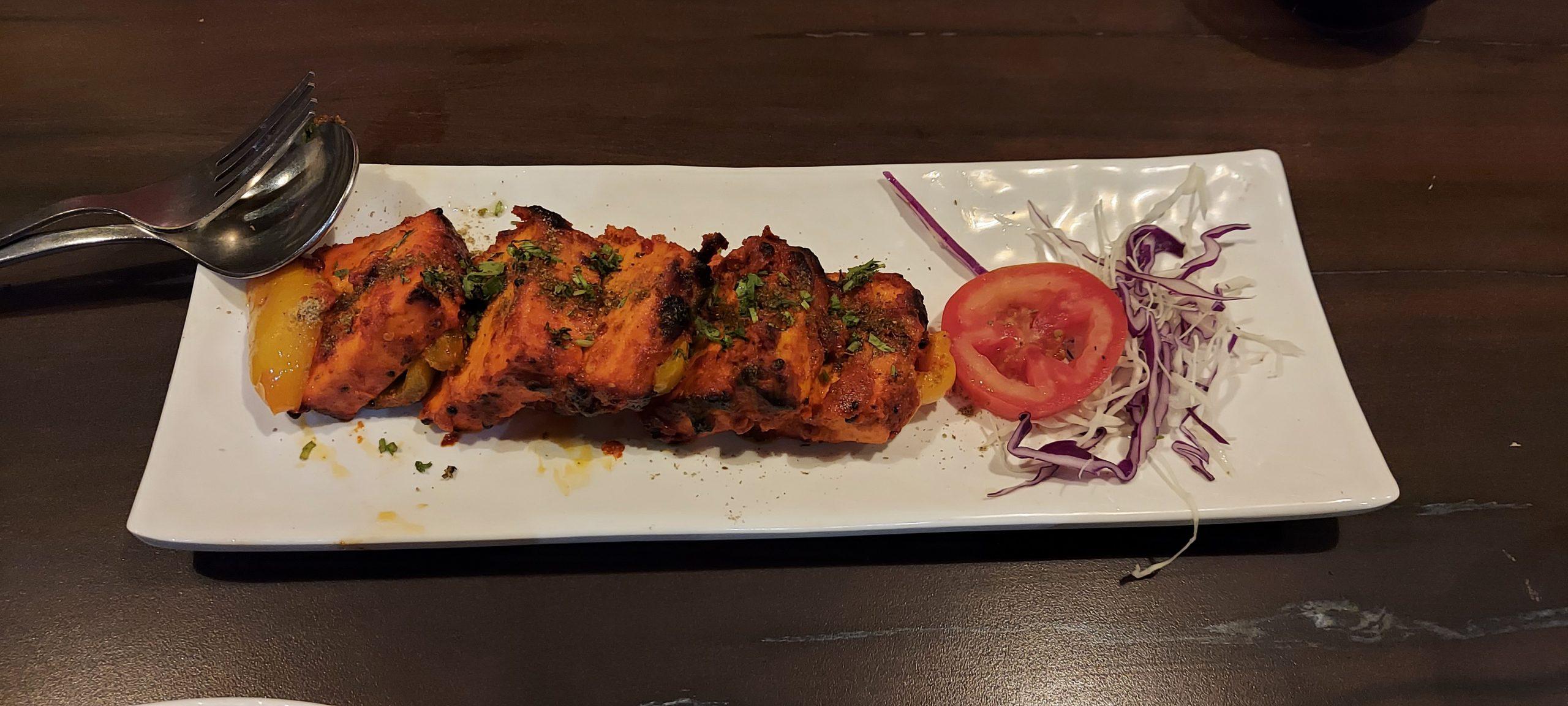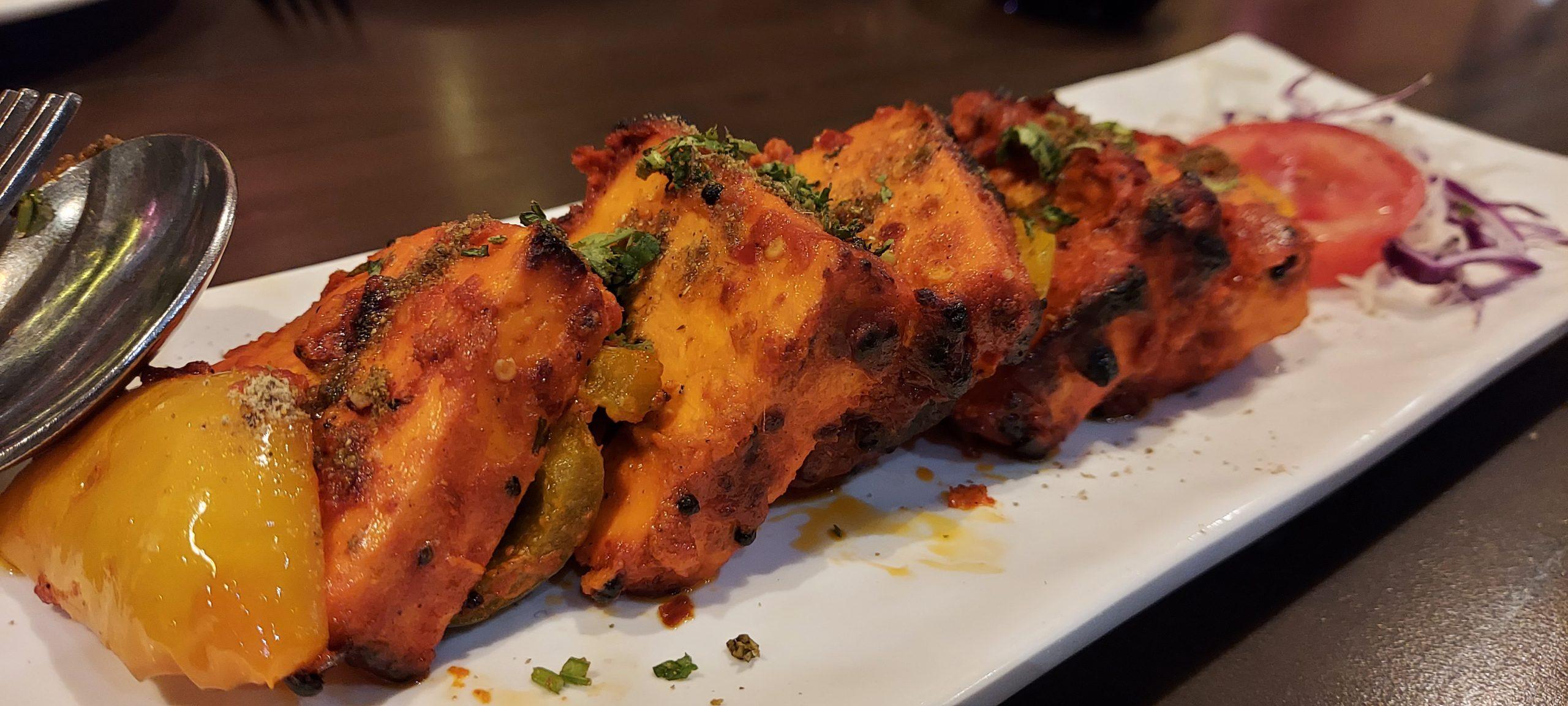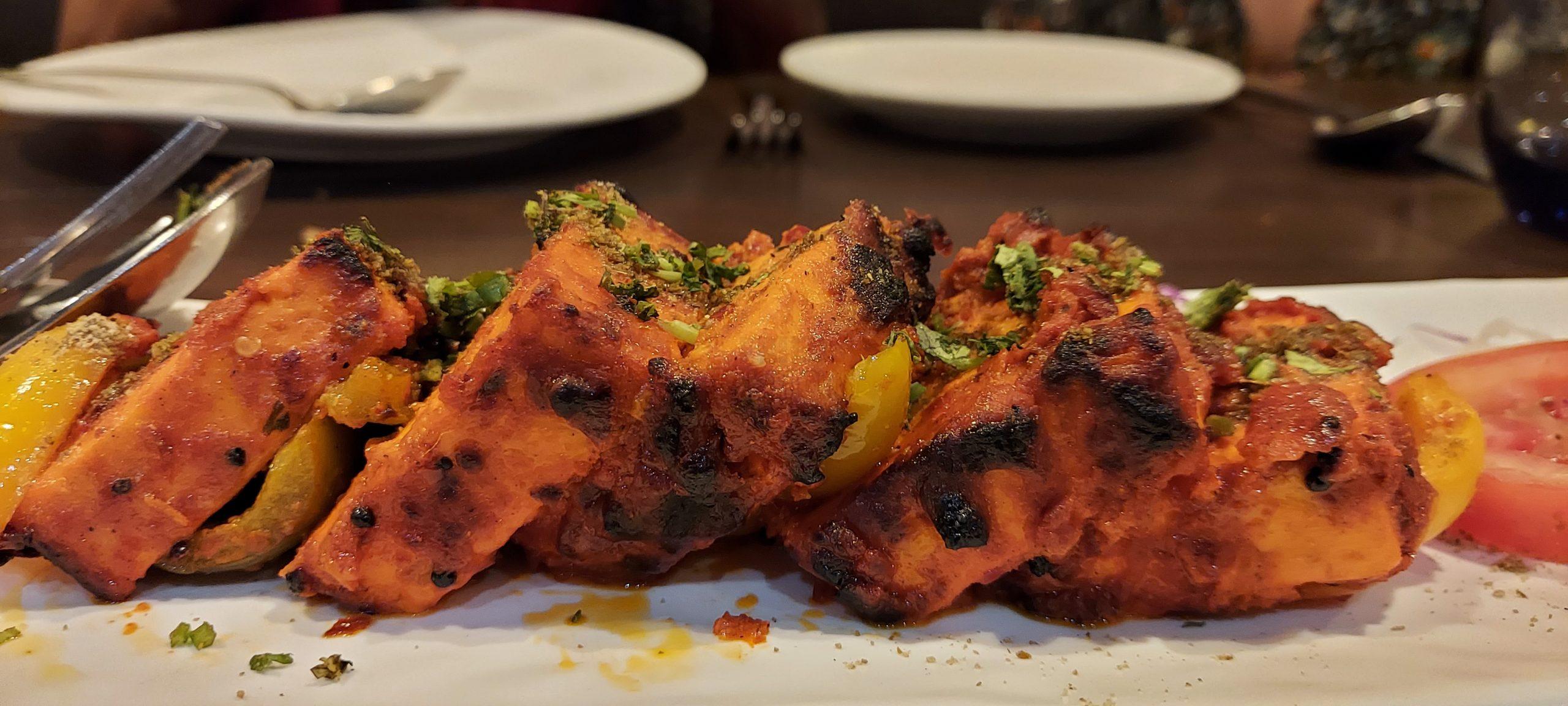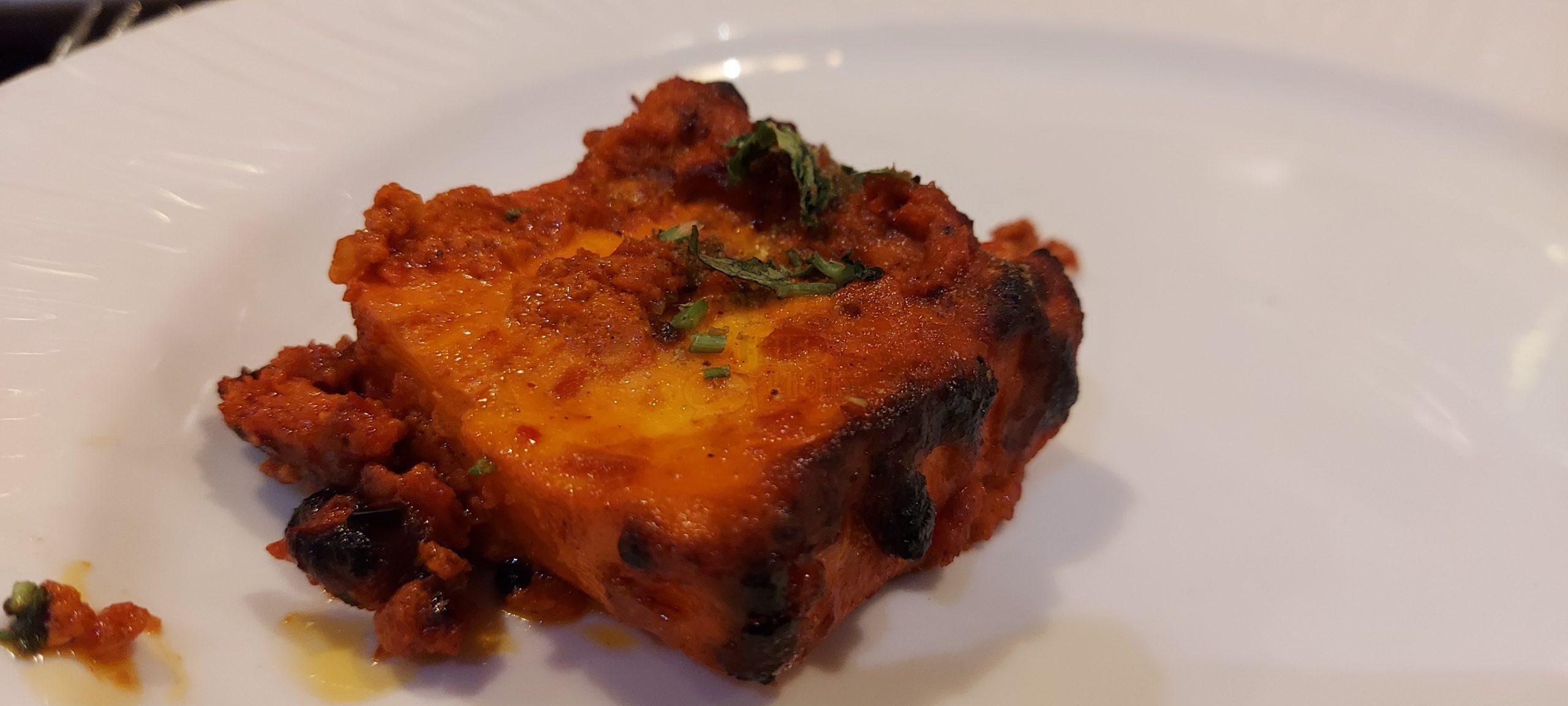 Bharwan Kumbh, basically stuffed Mushroom cooked on Tandoor was very good too. The stuffing seemed to be of spinach and cheese, tasted very good. The layer of masala in between mushrooms was very tasty too.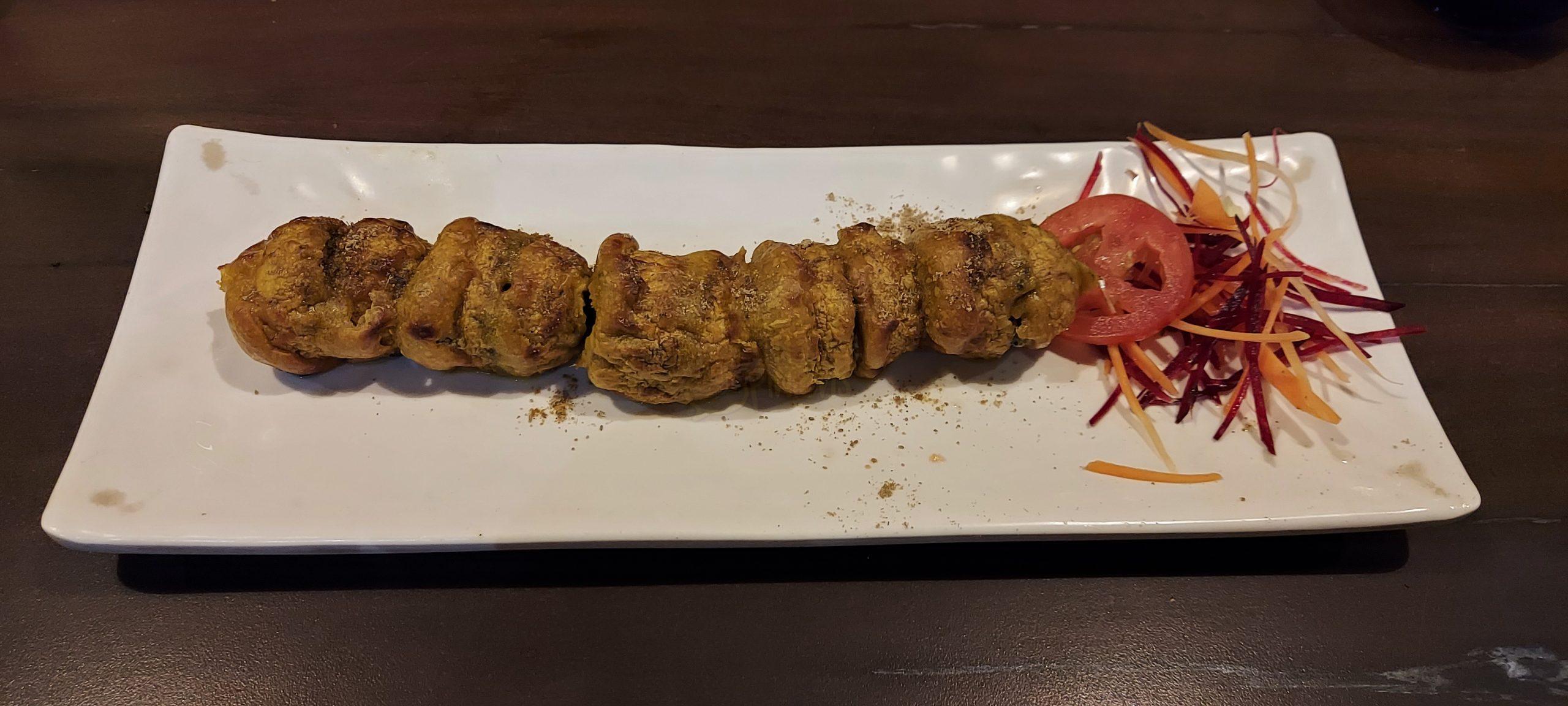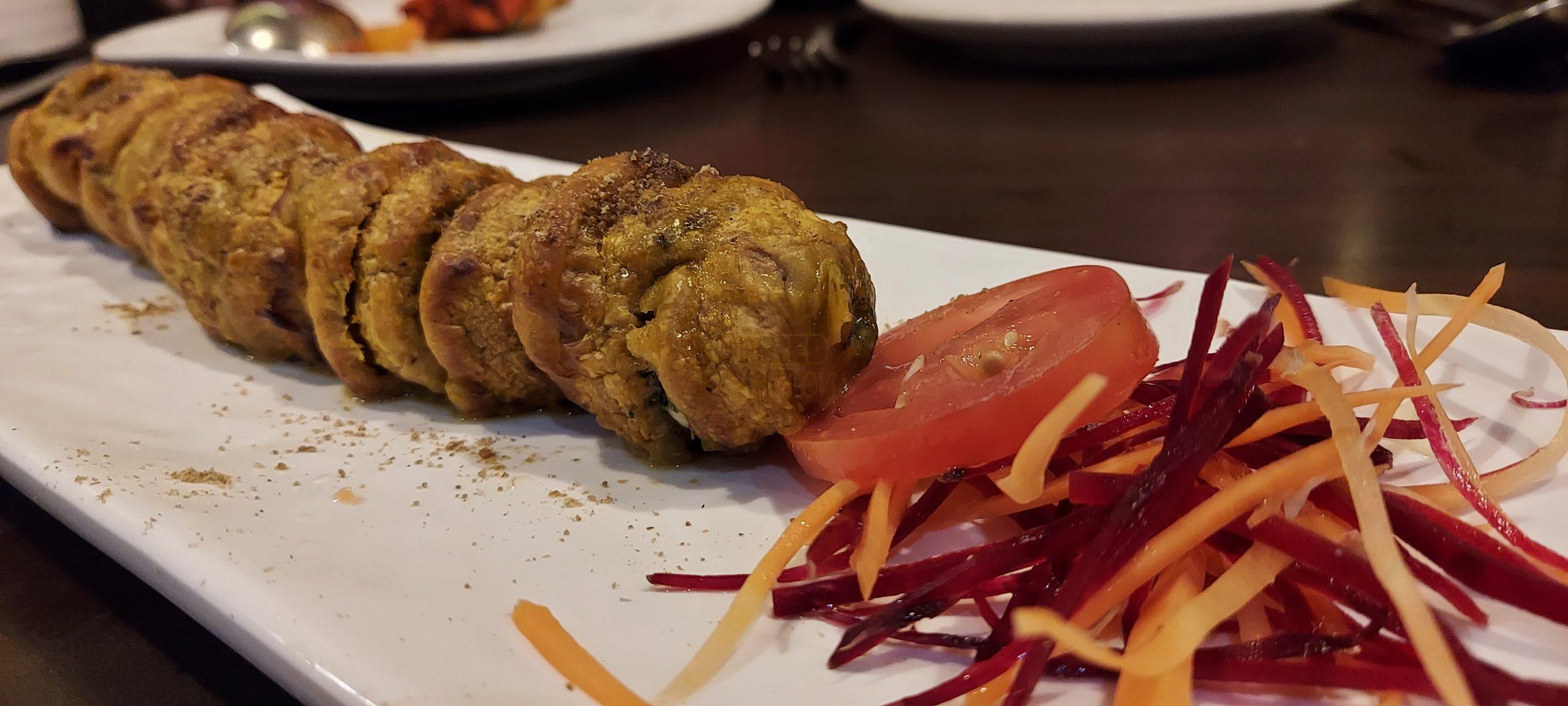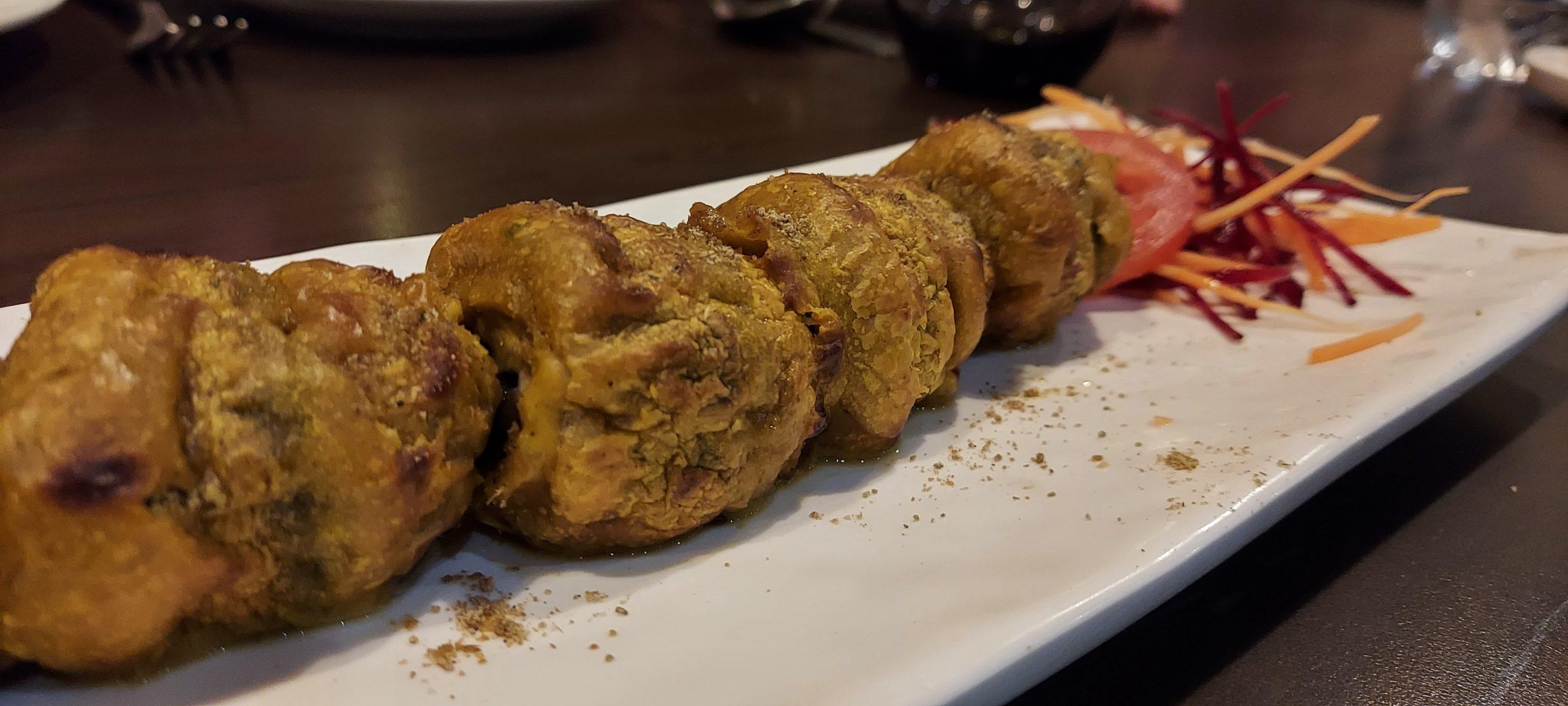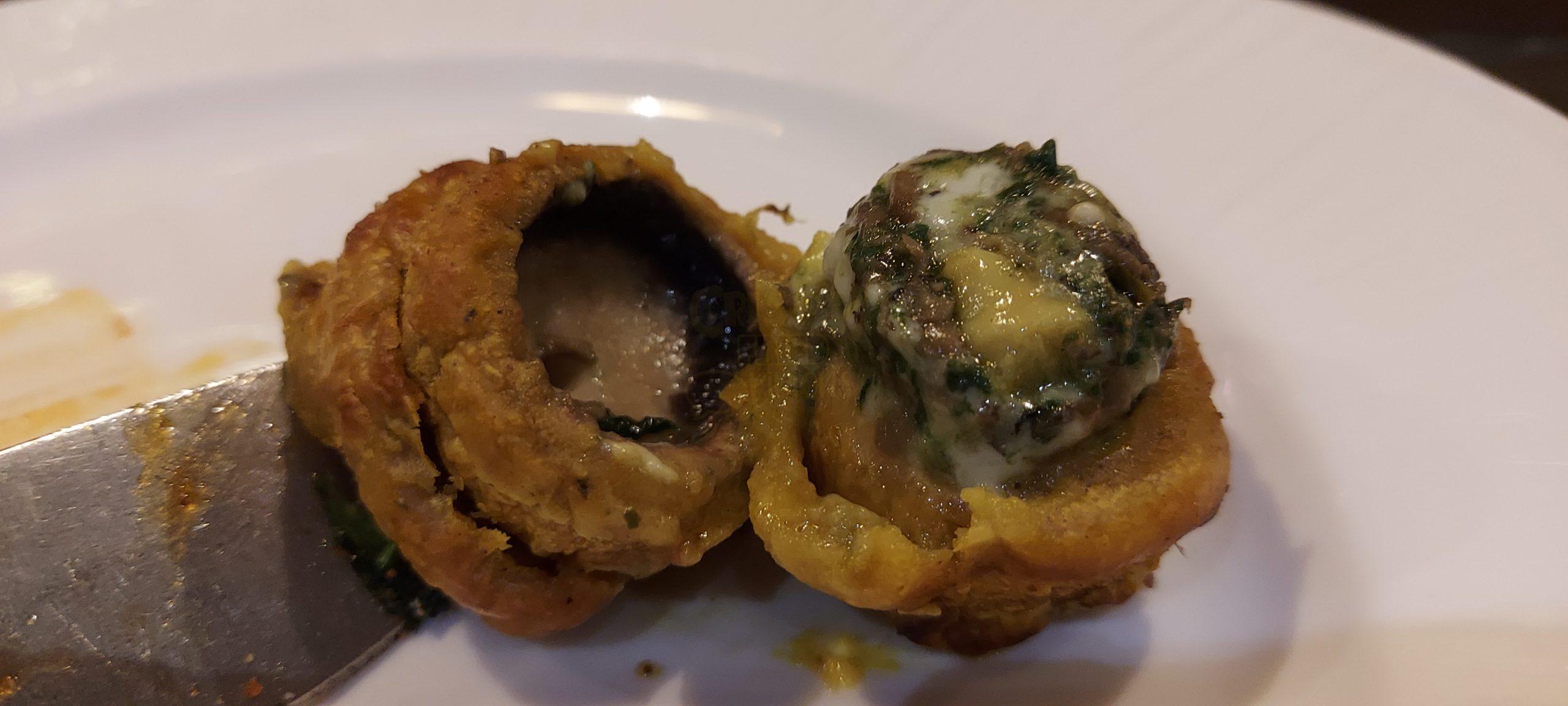 We ordered a couple of drinks – Virgin Colada nd Litchi Blue Ocean. No stranger to Virgin Colada, basically the Pina Colada minus the liquor 🙂 Was very tasty. Litchi Blue Ocean was ordered because it looked very attractive on the next table. 🙂 Litchi juice with Blue Curacao, and fizz. Tasted good.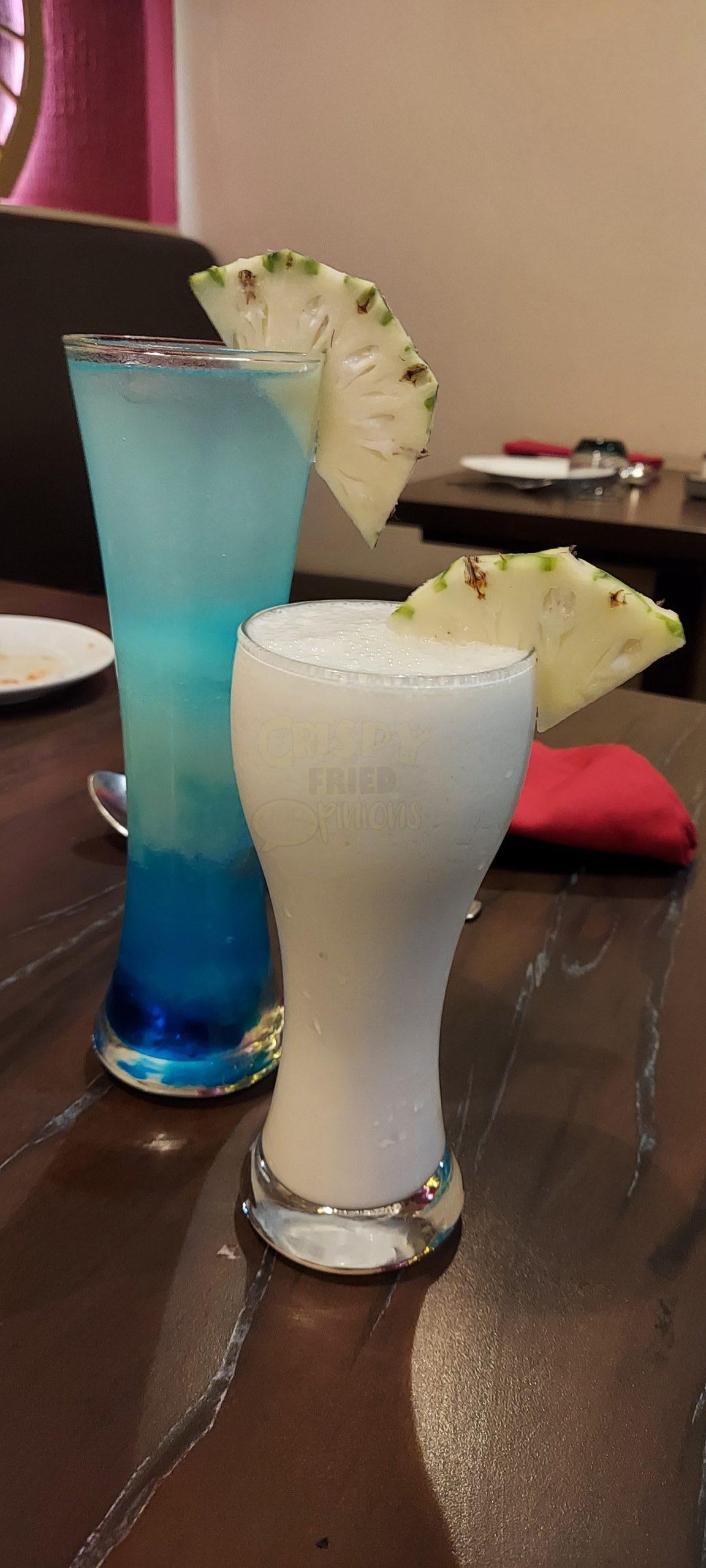 We ordered 2 Garlic Naans and 2 Butter Rotis along with Chef's special main course 'Kehkashan' and Kadai Paneer. Kehkashan was a mix-veg curry which was delicious. It was wonderful with the Garlic Naan and Butter Roti.
Kadai Paneer was very tasty too, liked the encounter now and then with dhaniya seeds, added a nice flavor.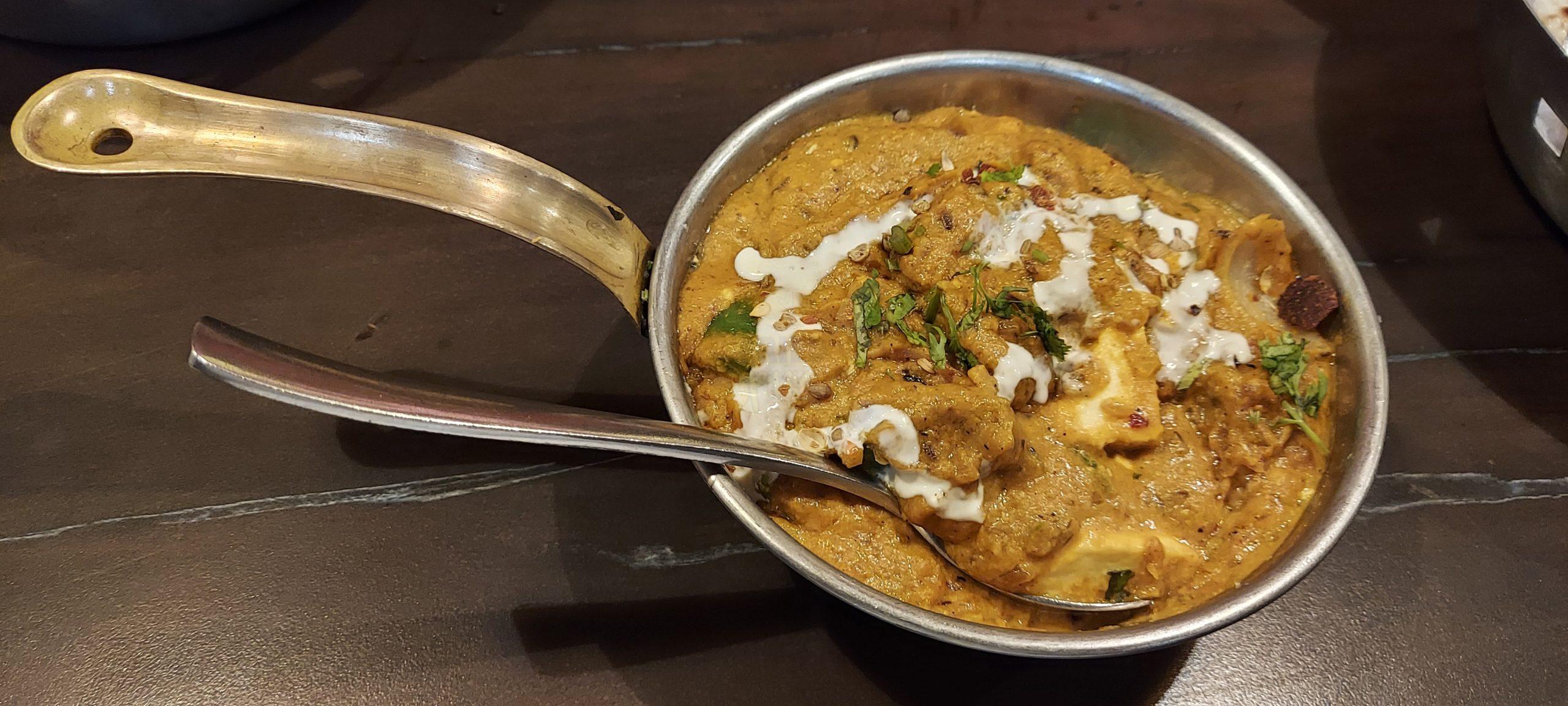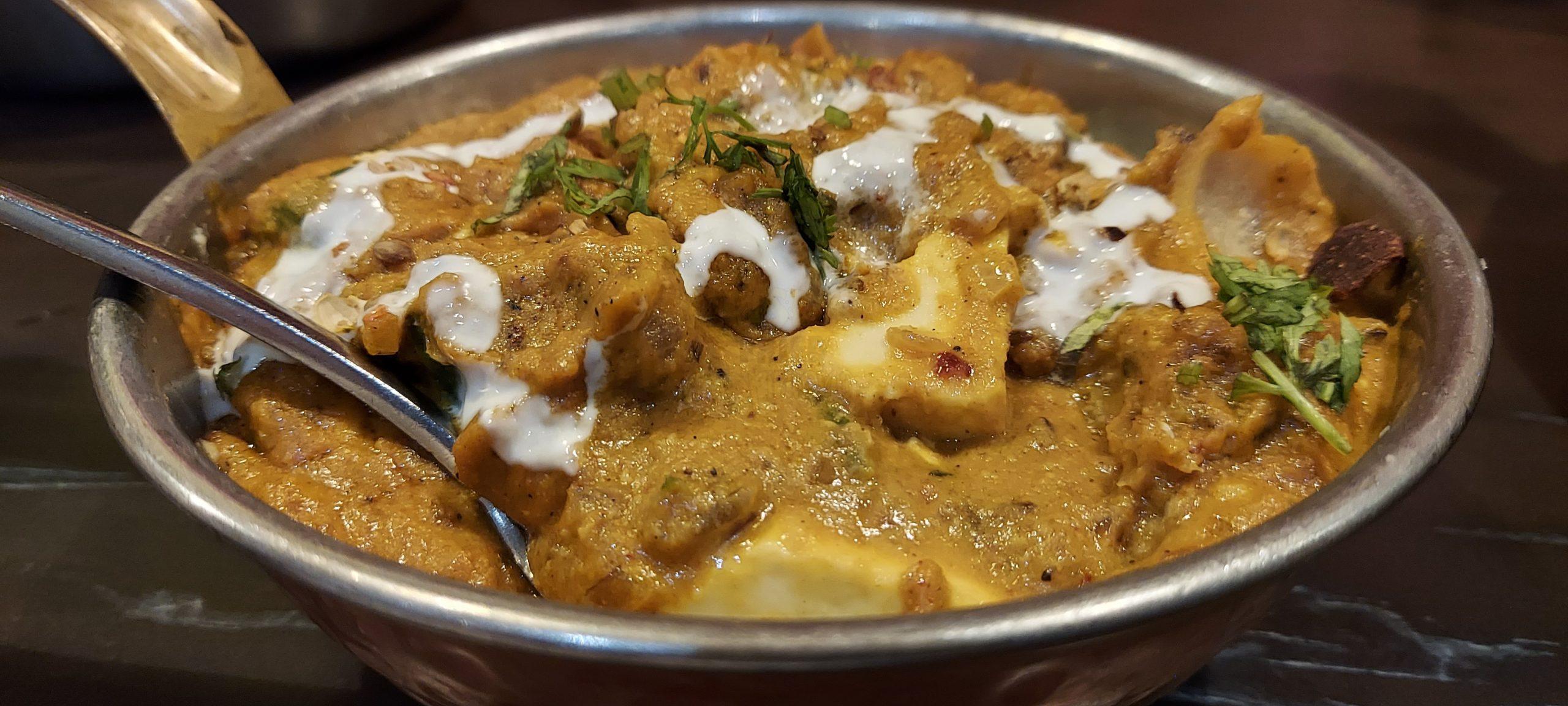 We ordered one more Garlic Naan and we were done with the main course. So far, there was not a slightest complaint with food. I have to mention that service was very courteous.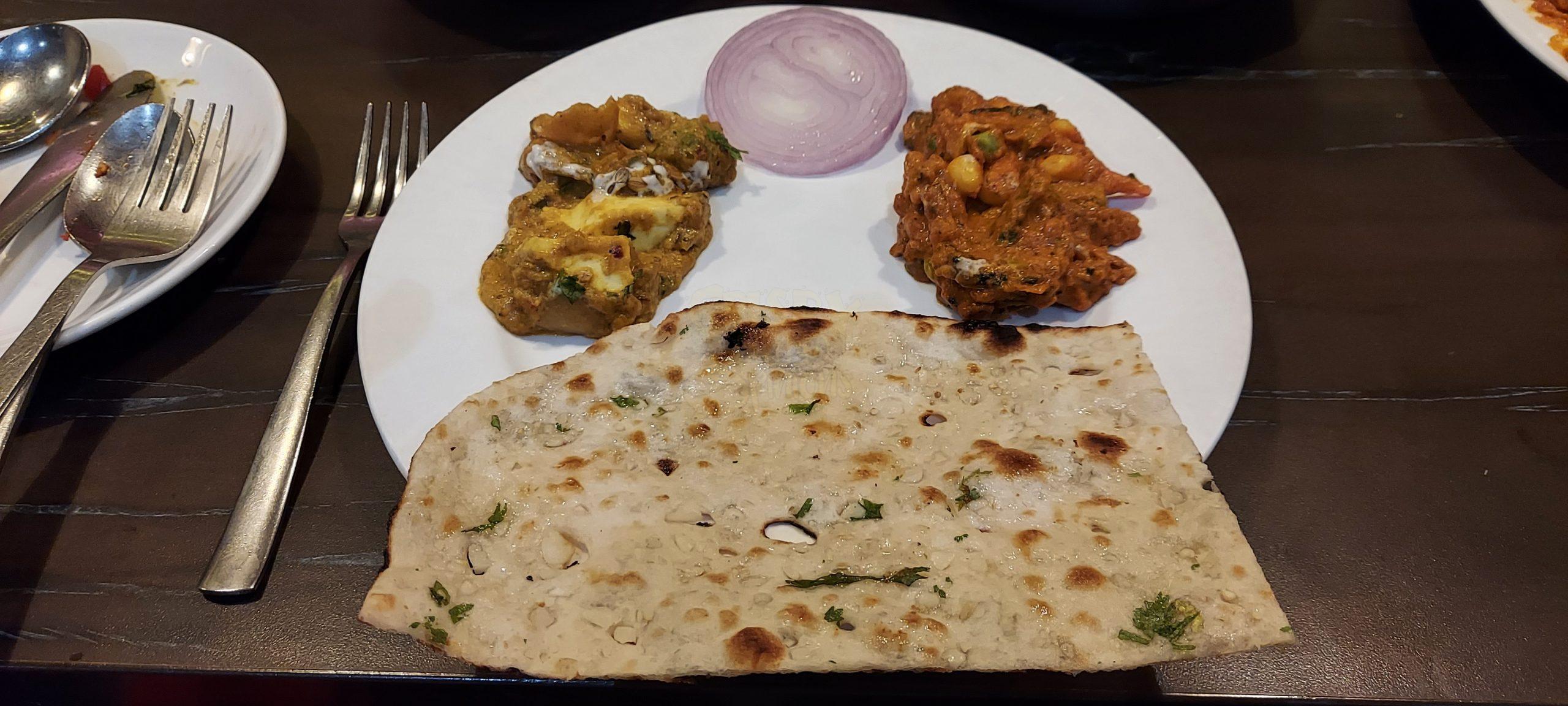 Finally over to desserts – Indian Dessert platter and a Shahi Tukda.
Indian Dessert Platter had 1 Gulab Jamun, Gajar ka Halwa, Litchi Rabdi, and two flavors of ice cream – Vanilla and Butterscotch (we chose that). Everything was good. Gajar ka Halwa was a tad chewy I would think, perhaps because of reheating, or the carrots weren't as juicy. I definitely have had better Gajar ka Halwa.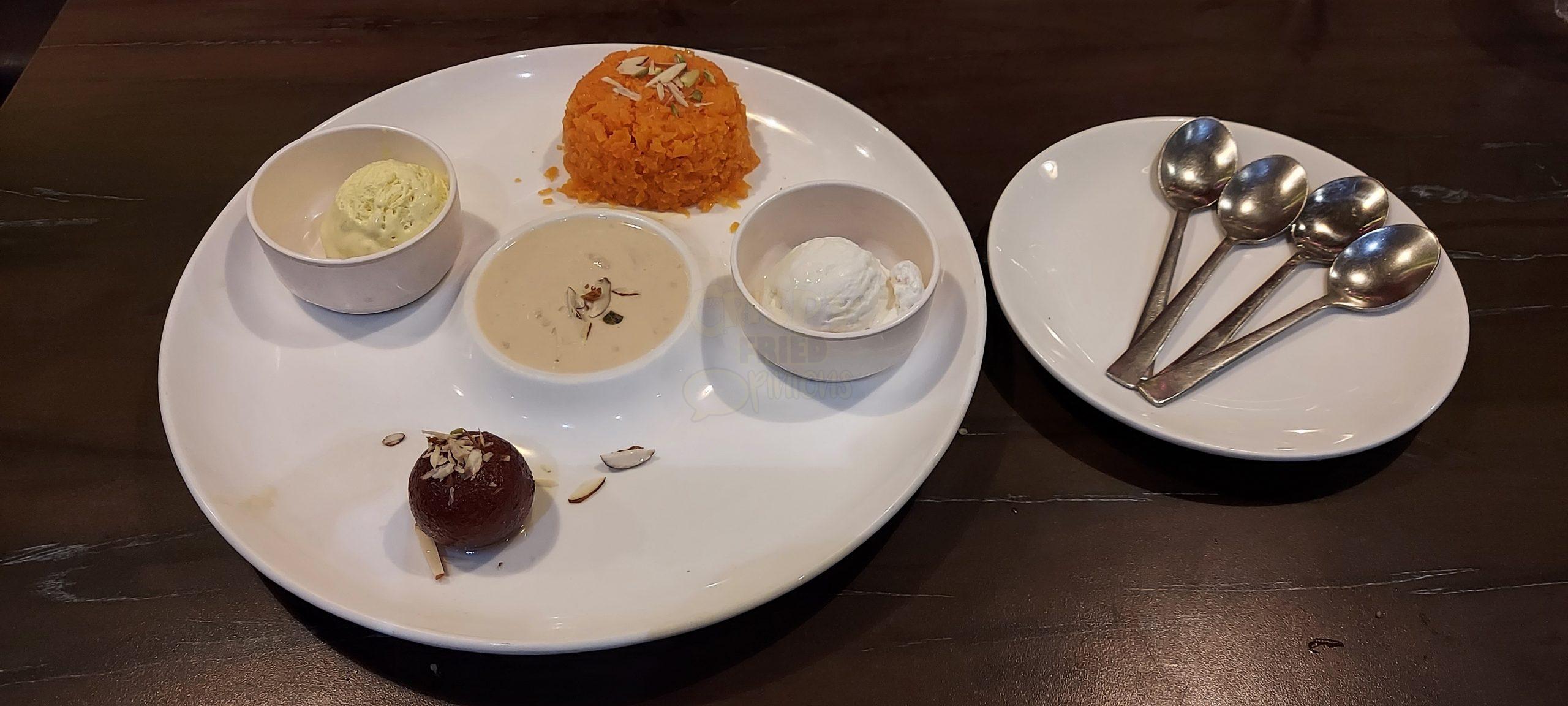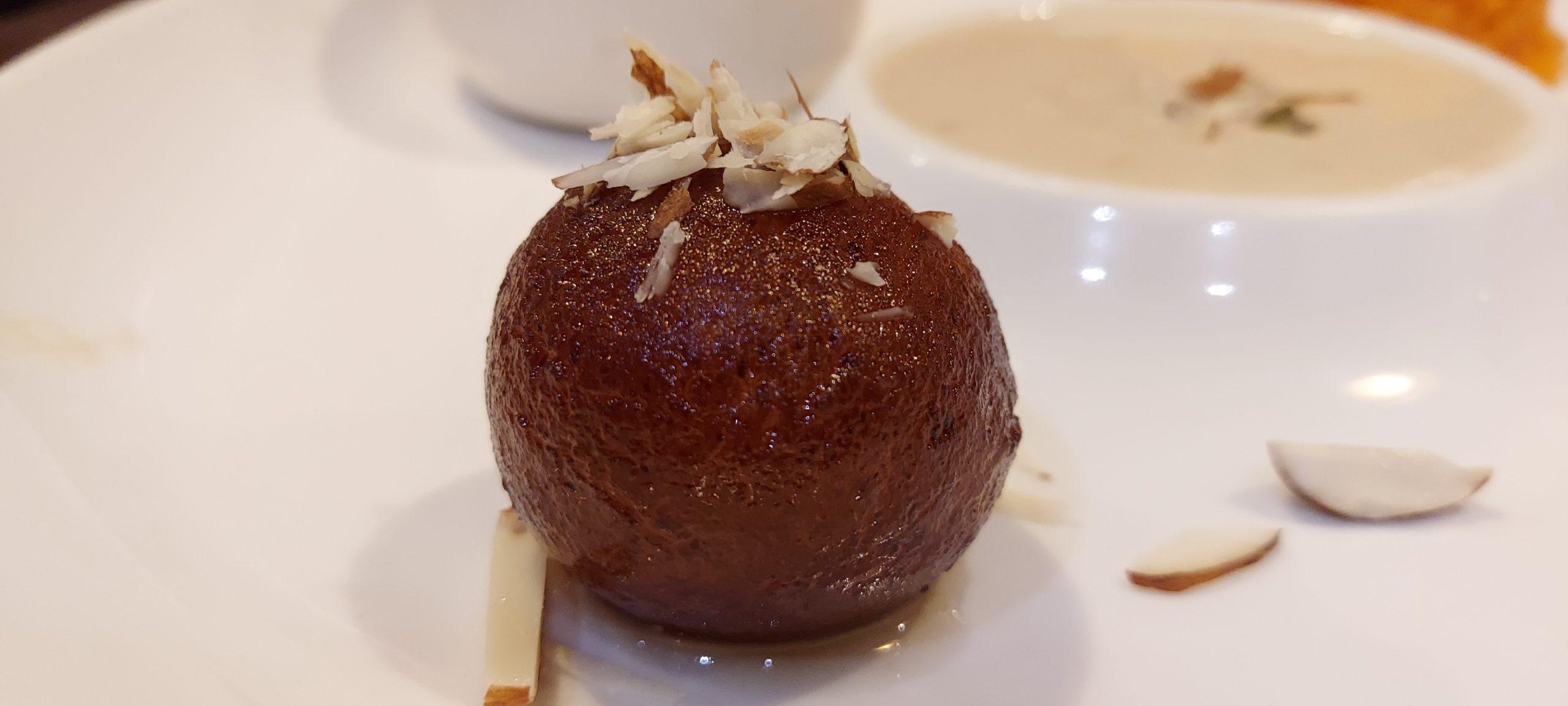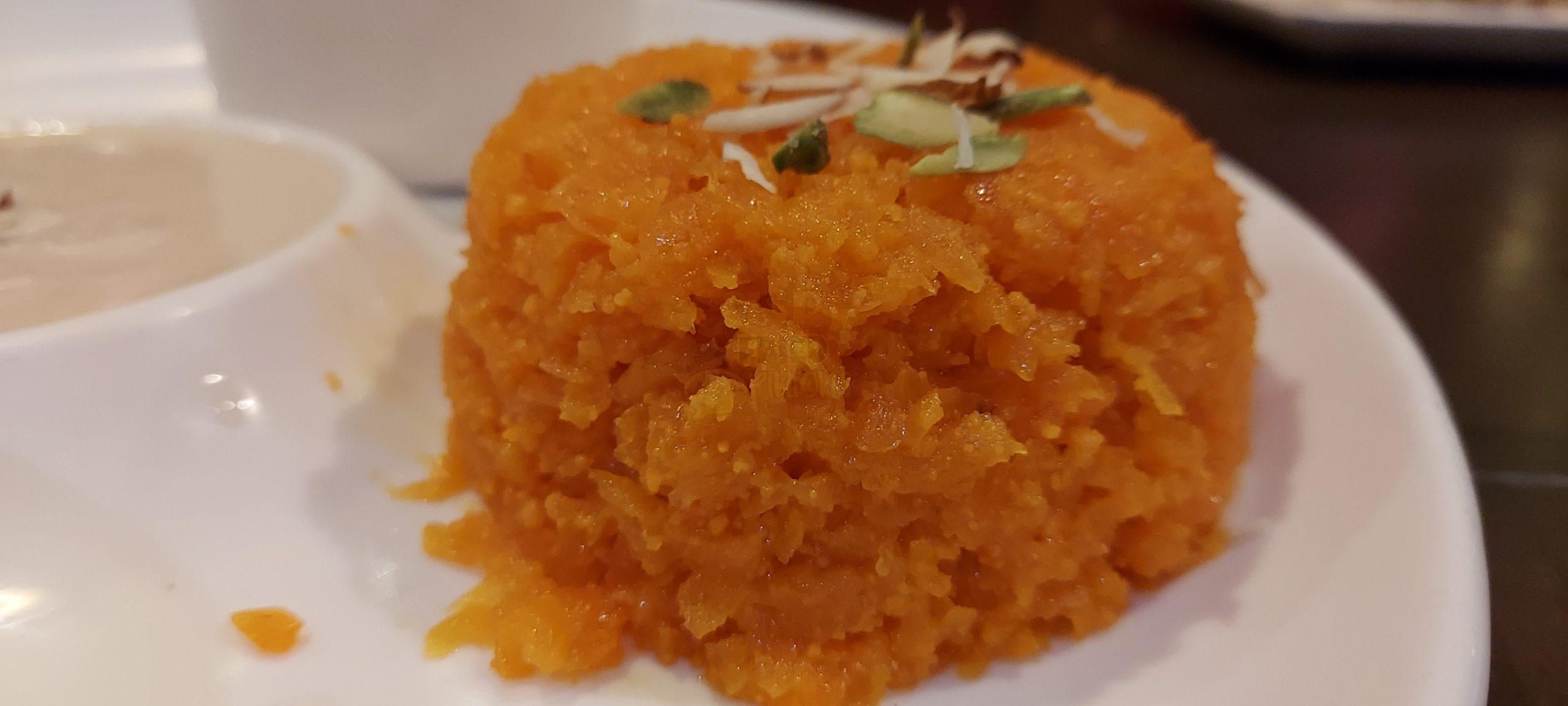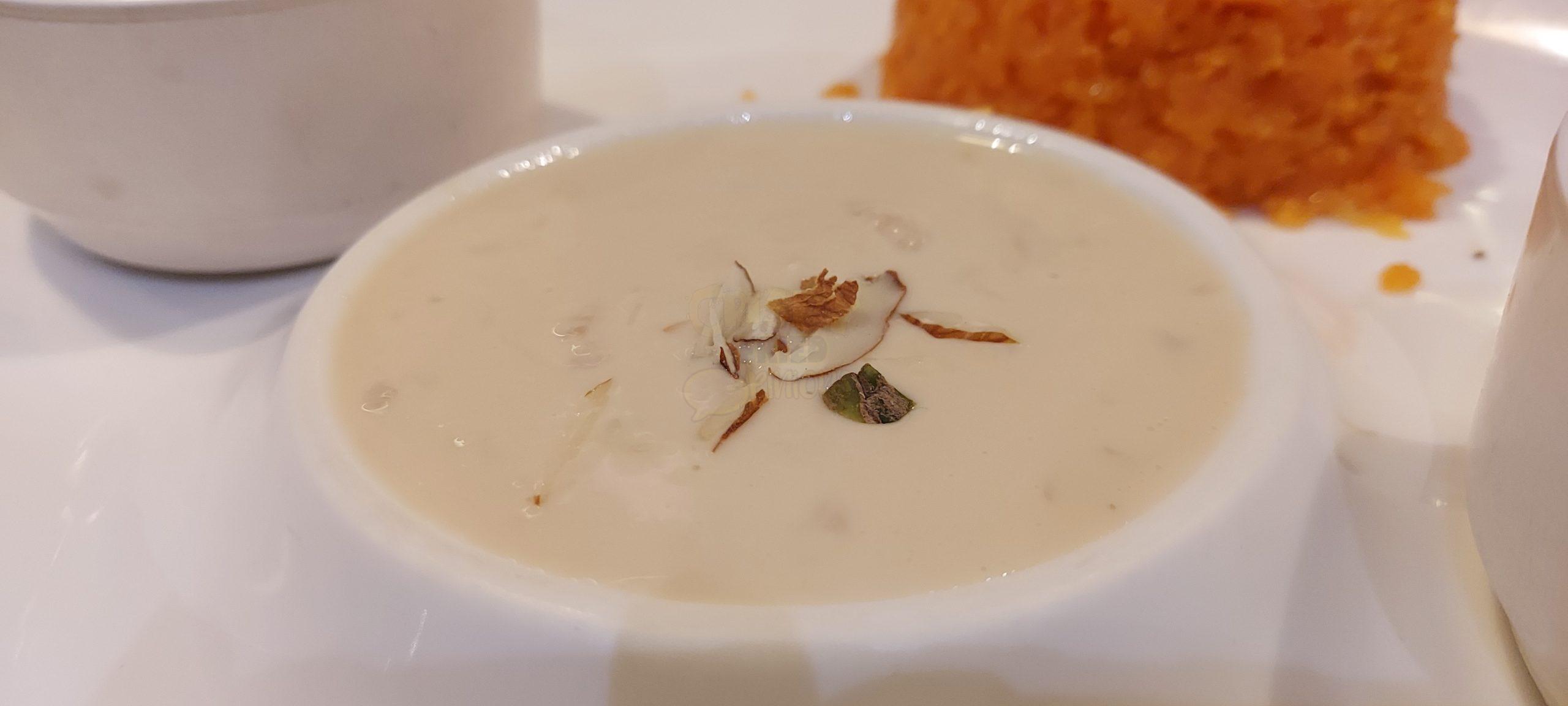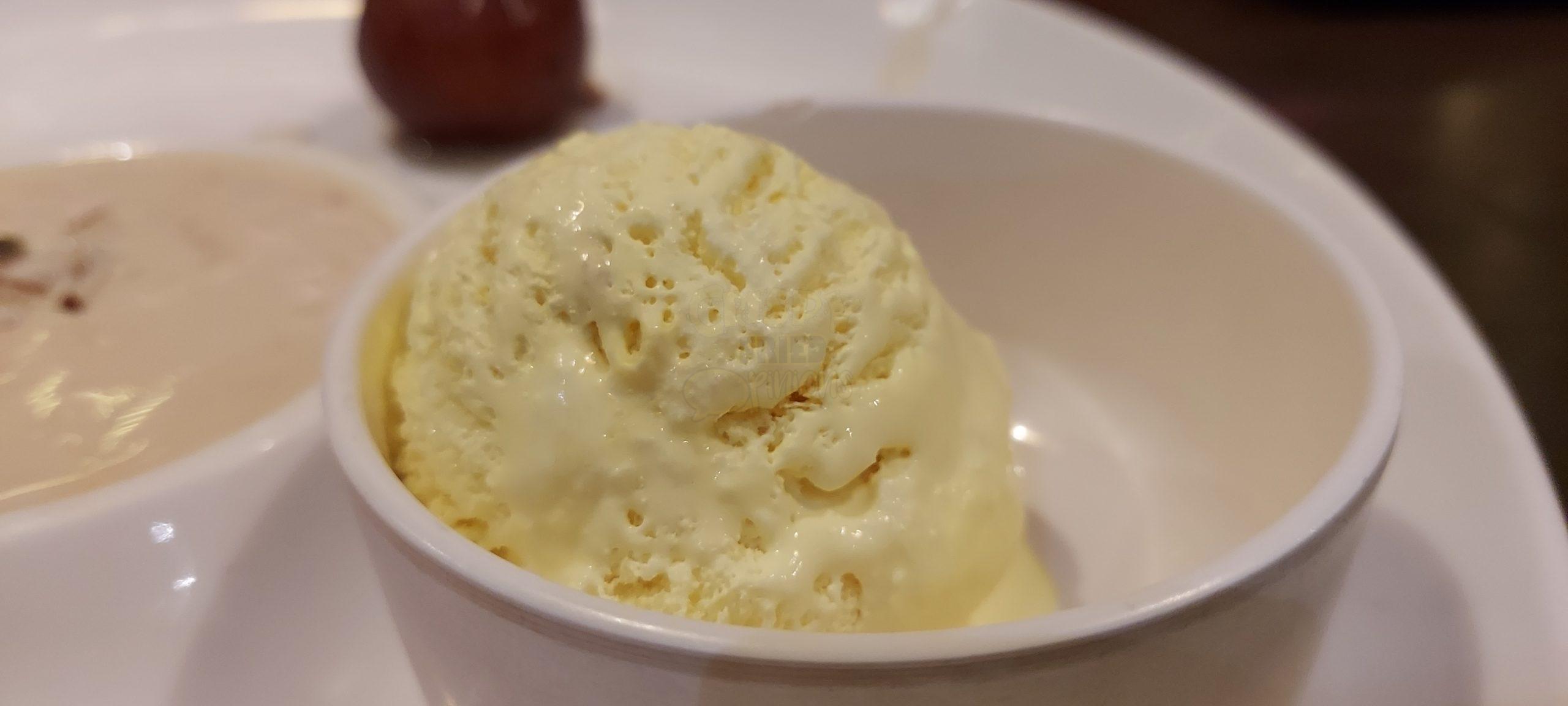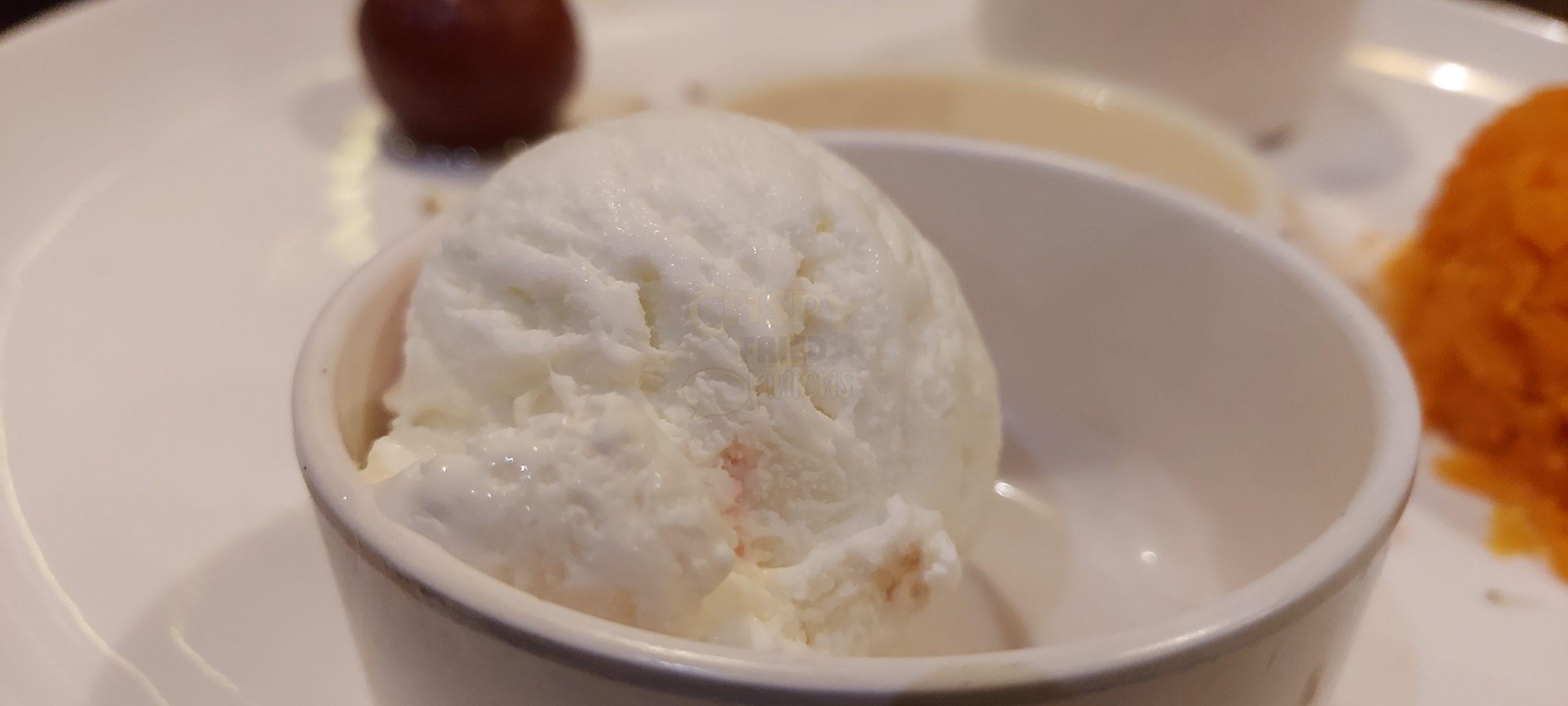 Shahi Tukda was very tasty, Crispy fried bread dipped in sugar syrup, topped with saffron flavored condensed milk, and nuts, definitely can't go wrong. We loved it. It wasn't too sweet to the extent of getting cloying.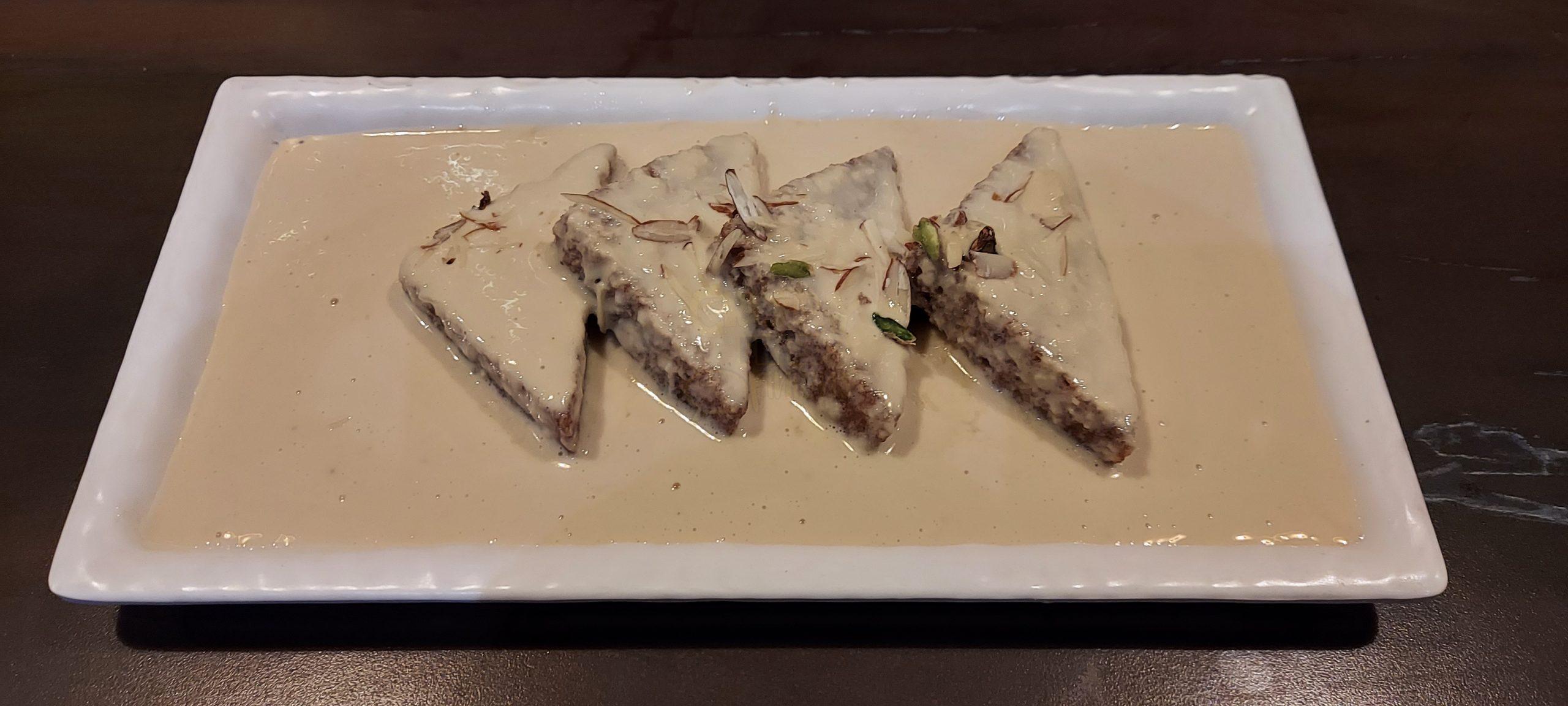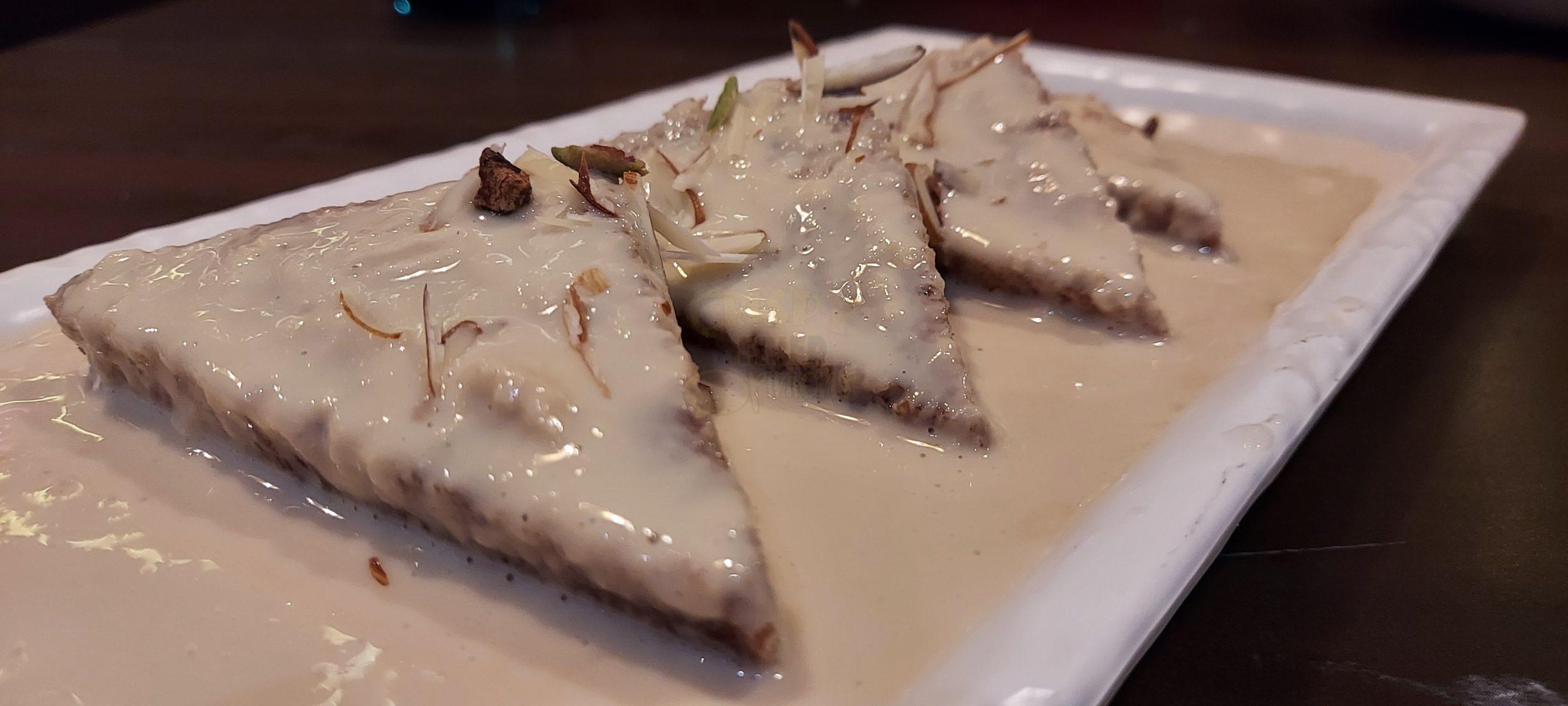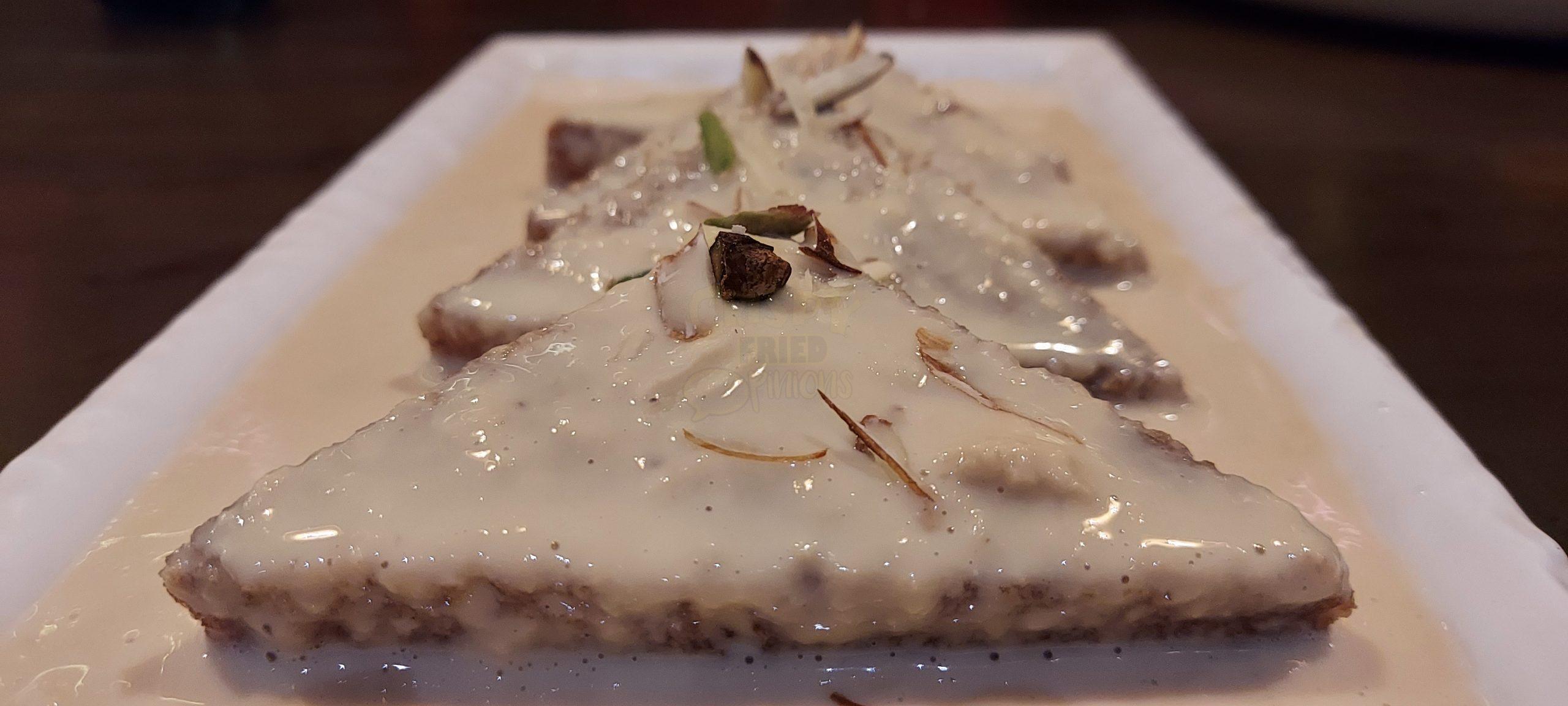 With that we finished a very satisfying dinner, though it was totally unplanned. Food was very tasty, a little pricey I would say, but then it is not a complaint at all. If not very fine-dine, it certainly is an upscale restaurant for vegetarian food. We paid a total of 3.2k for all we ate, quite worth the experience, I would think. Service was very courteous throughout. Clearing of used plates, changing plates for each course, checking if we needed anything from time to time, it certainly made our experience better.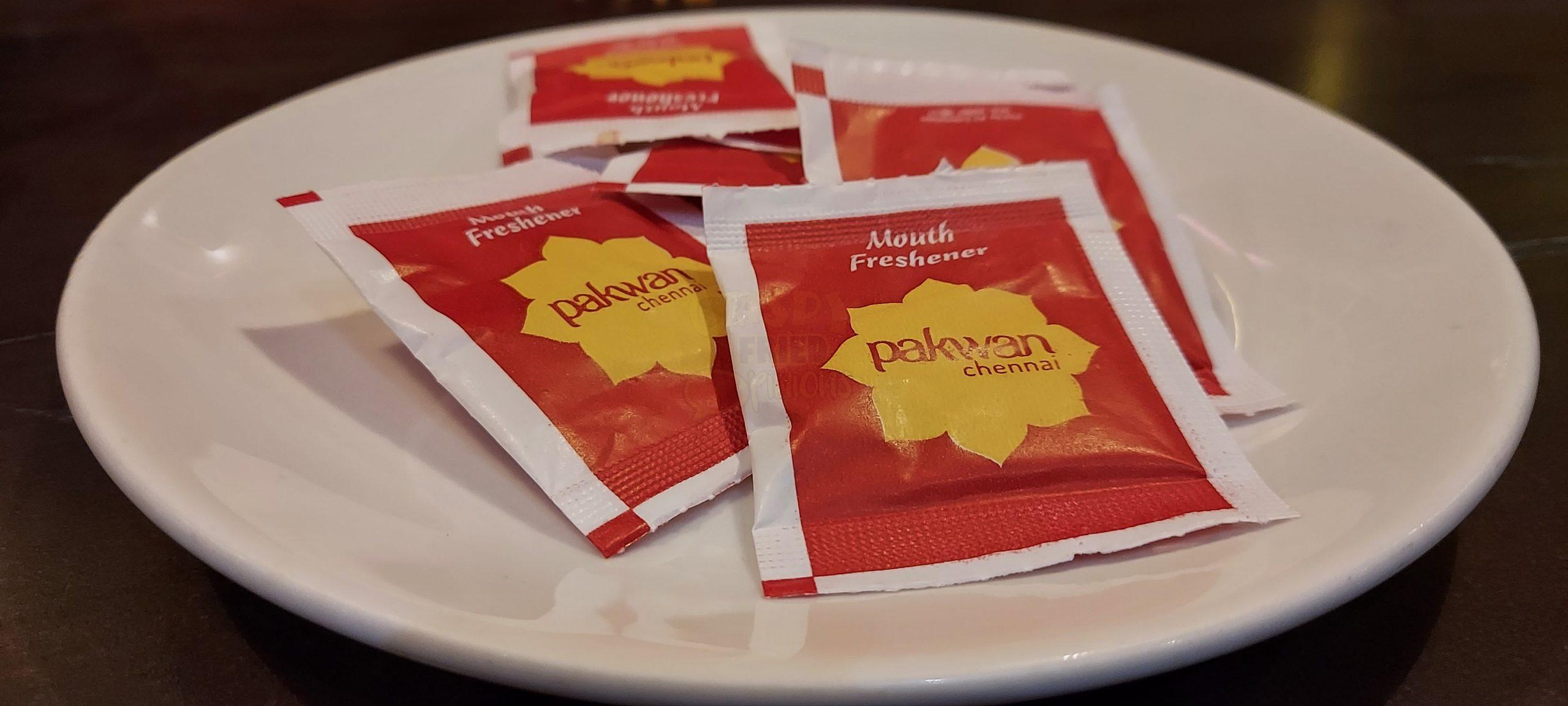 I would gladly recommend this place if you are looking to have good vegetarian food in a nice ambience. I hope the AC issue will be resolved soon, so if you plan on going there, you may want to check on that.