After replicating a few recipes and getting a hang of basic cooking, decided to try something purely on my instinct, and without an exact recipe to follow. Of course having made biryani earlier, there is a recipe in mind. It is not something I have invented, just meant to say I did not look at a recipe and do it step by step, just added ingredients instinctively, from the start to end.
Here's a look at sequence of pics of my attempt. I wasn't planning on clicking pics initially, so there are just a few of them. 🙂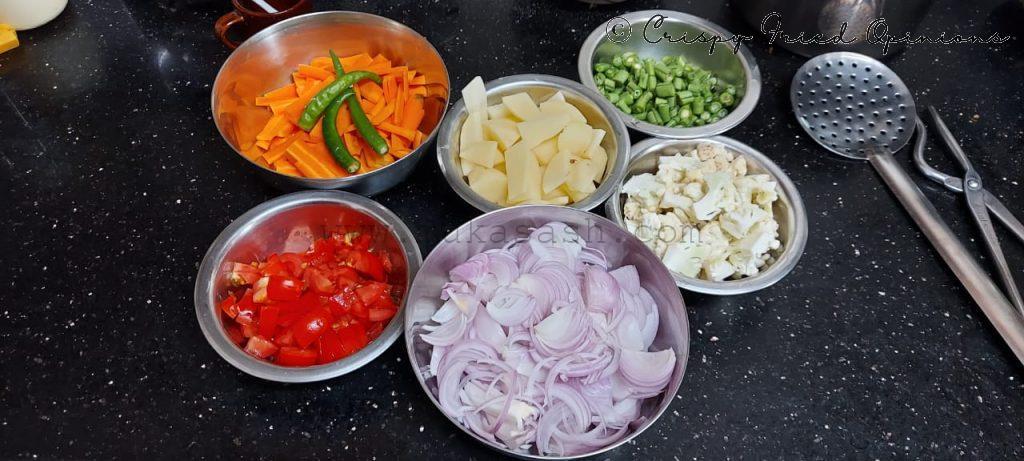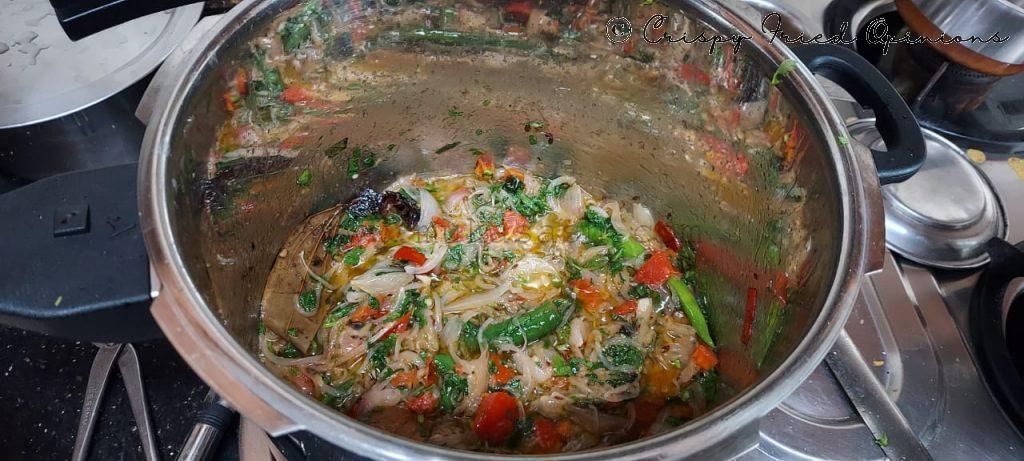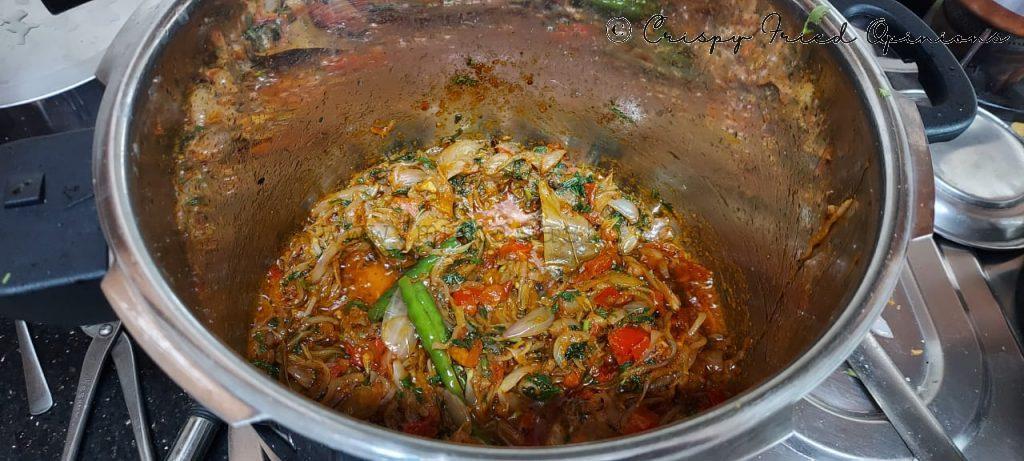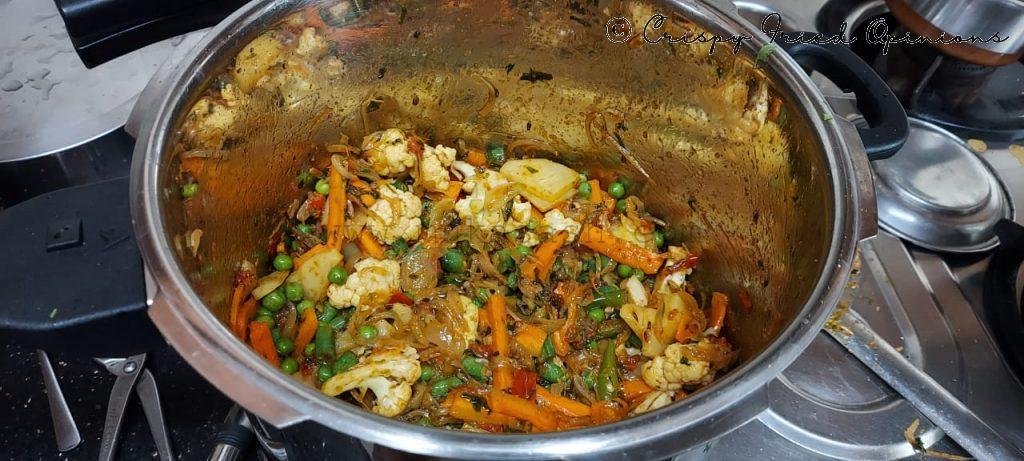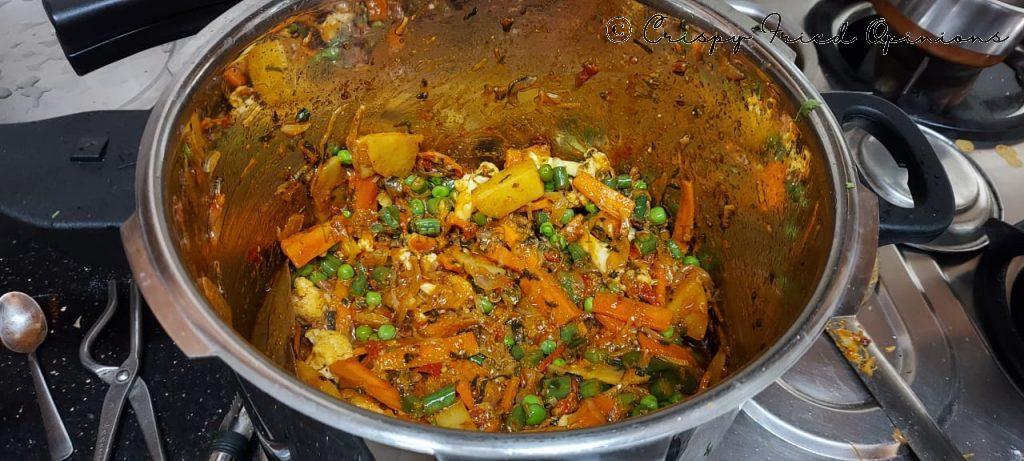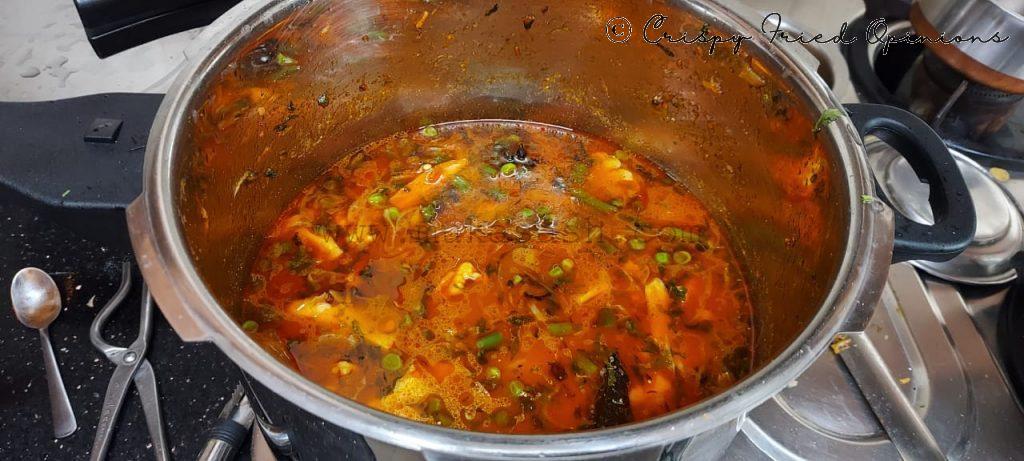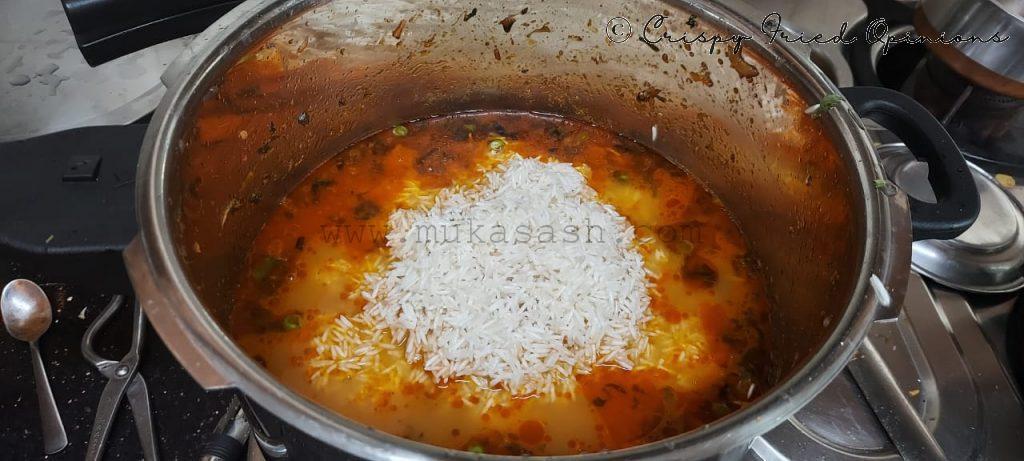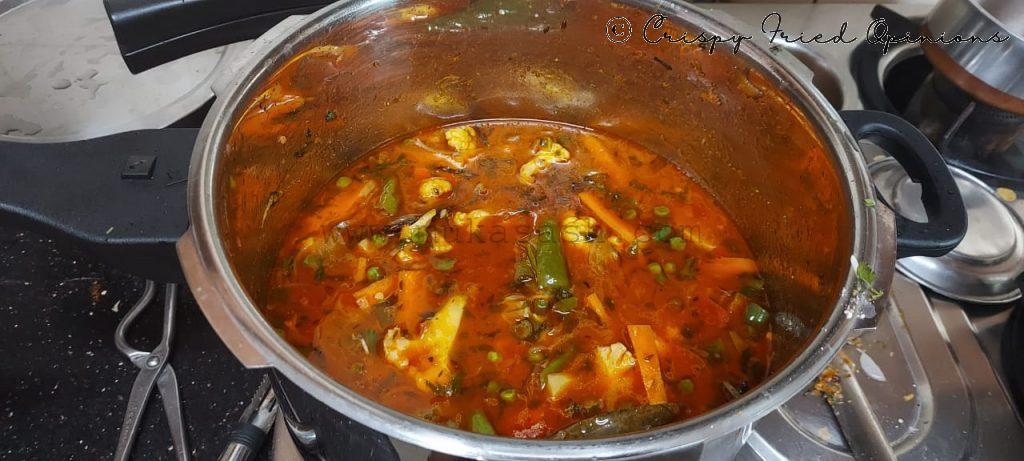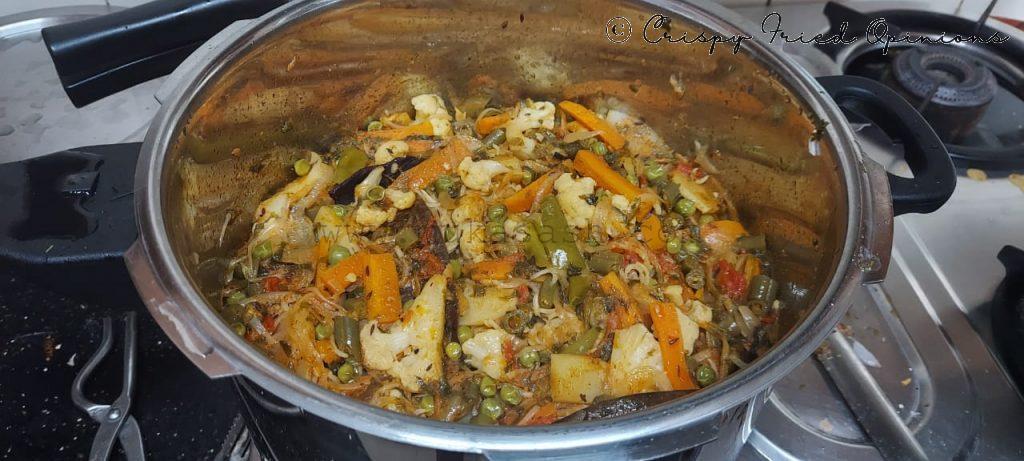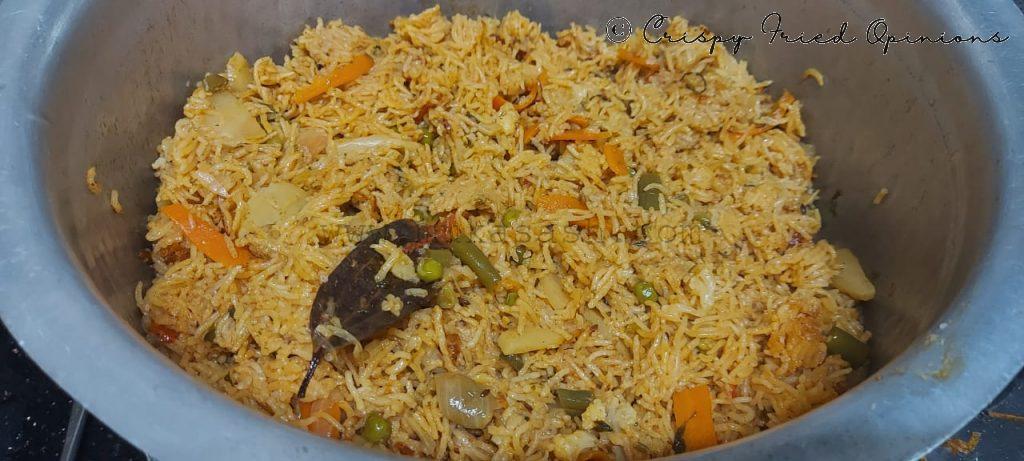 Since a few people asked, I tried to pen down all that I did, as a recipe, in my own words.
Ingredients
3 onions
2 potatoes
2 tomatoes
2 carrots
100g beans
100g Cauliflower
100g Green peas
3 green chillies..
small bunch of coriander and mint.
All these are more of an approximation…a little less or more won't hurt
2 bayleaf
1 star anise
4 cloves
3 cardamom
1 small cinamon stick
1 Tsp Jeera
1 Tbsp Ginger Garlic Paste
3 Tsp Chilli powder. 1 Tsp Kashmiri Chilli for color and less heat.
2 Tsp Garam Masala
1/2 Tsp Turmeric powder
3 Cups Basmati Rice, soaked in water for 20 mins, and then drained before adding.
Preparation
1. Heat 4-5 Tbsps Oil in a pressure cooker.
2. Add bayleaf, star anise, cloves and cardamom and 1 Tsp Jeera. Jeera will splutter and rest of them will give out nice aroma.
3. Add cut onions and saute until translucent. I added 1 Tsp salt here.
4. Add 1 Tbsp Ginger Garlic Paste and saute until raw smell disappears
5. Add cut tomatoes and saute till mushy.
6. Add Green chillies, Coriander and Mint and saute.
7. Add Turmeric powder, chilli powder, garam masala and saute (add a little water 2-3 spoons) so masalas dont burn. Not required if there is enough oil.
8. Add all other veggies together and mix well, I added some more oil here. Saute it for sometime together until masala has mixed well with the veggies.
8. Ratio of rice : water is 1 : 1.5, I added 1 cup extra for veggies. 3 cups rice = 4.5 cups water, plus 1 cup for veggies. Added 5.5 cups of water.
9. Add soaked and drained rice.
10. Add salt 1 Tsp for a cup of rice. 3 Tsps (remember we already added 1 earlier), it was perfect. Stir and mix well.
11. Close the cooker and cook for 2 Whistles and switch it off. Allow pressure to release and open safely!
Yummy Veg Biryani should be ready!
That's pretty much how the Vegetable Biryani attempt ended! Absolutely yummy and it was very satisfying primarily because it was perhaps the first attempt without rushing back and forth looking at a recipe. It was all in the mind, just went by my instinct, it turned out to be perfect !
If you liked what you just read, please feel free to share this and also try it out. I'm sure you'll like it. If you like to see what else I have been cooking during the lockdown, here's a link to my cooking experiments. I have added a menu item to select vegetarian or non-vegetarian dishes according to your choice. 🙂
I'll see you again with another experiment from the kitchen, until then, taata ! 🙂