Another weekend, and another experiment with cooking ! Chinna vengaaya kaara kozhambu is what I tried today. I'm not sure how, but for an amateur cook like me, the end result is turning out to be pretty good, and that's definitely motivating to try more.
I checked out Graamaththu Chinna Vengaaya Kaara Kozhambu recipe by Gomathi's Kitchen and pretty much followed it step by step, with the only difference being substituting the home-made sambhar podi with 777 brand Madras Sambhar Powder. Rest was all the same.
As always, will be posting a sequence of pics, pretty self explanatory. The original link should help in case you have any questions in your mind.
All pre-requisites in place first.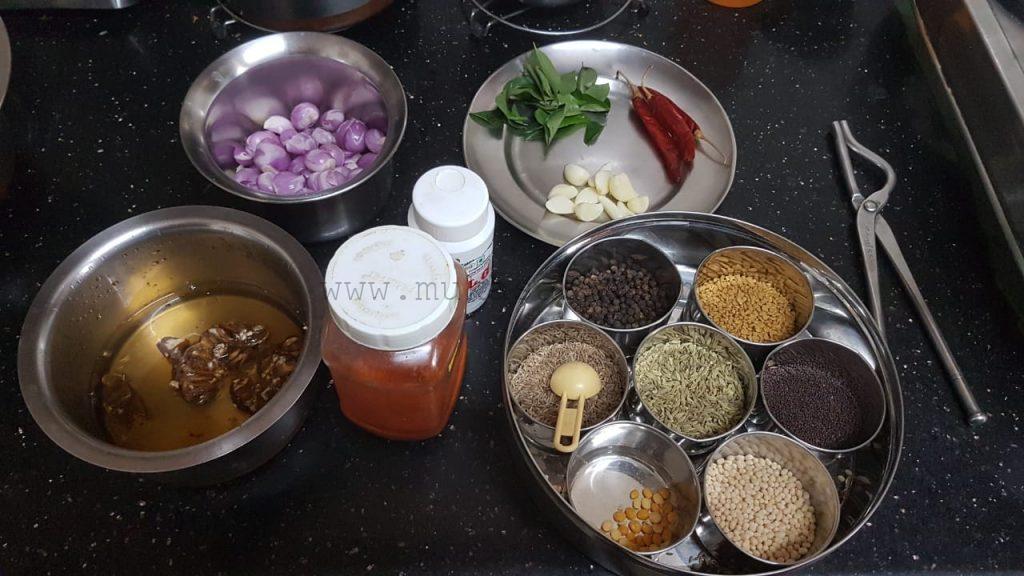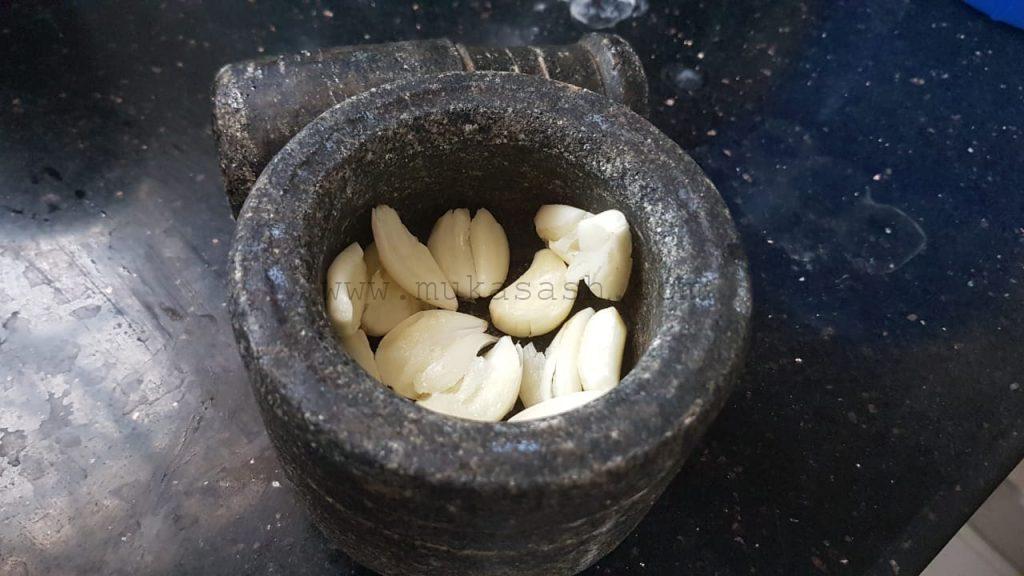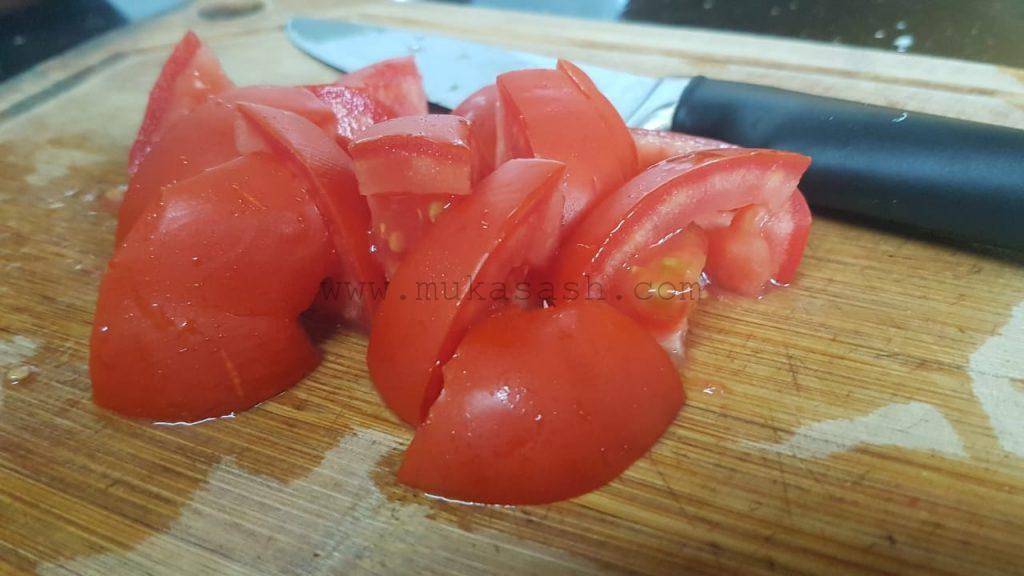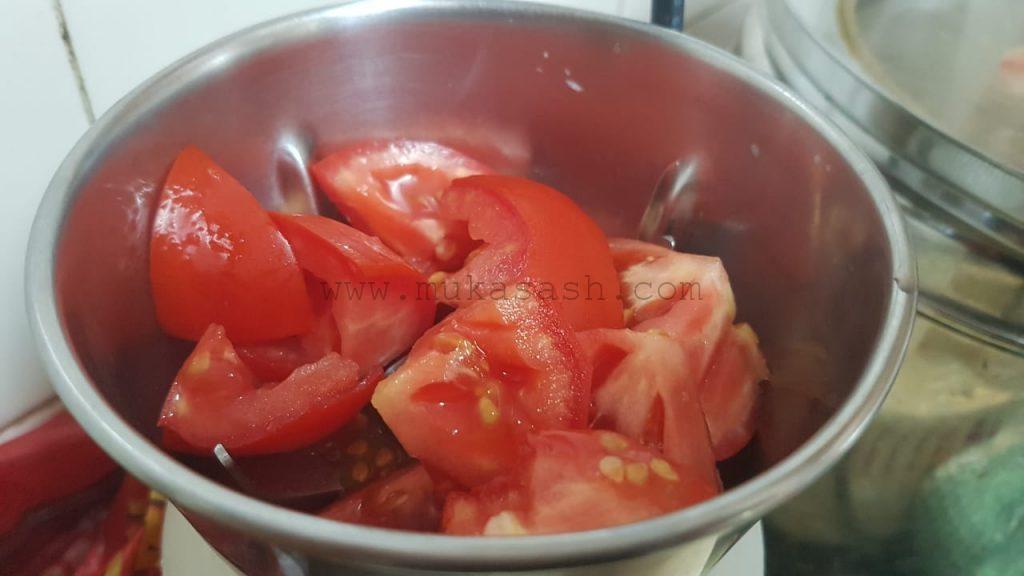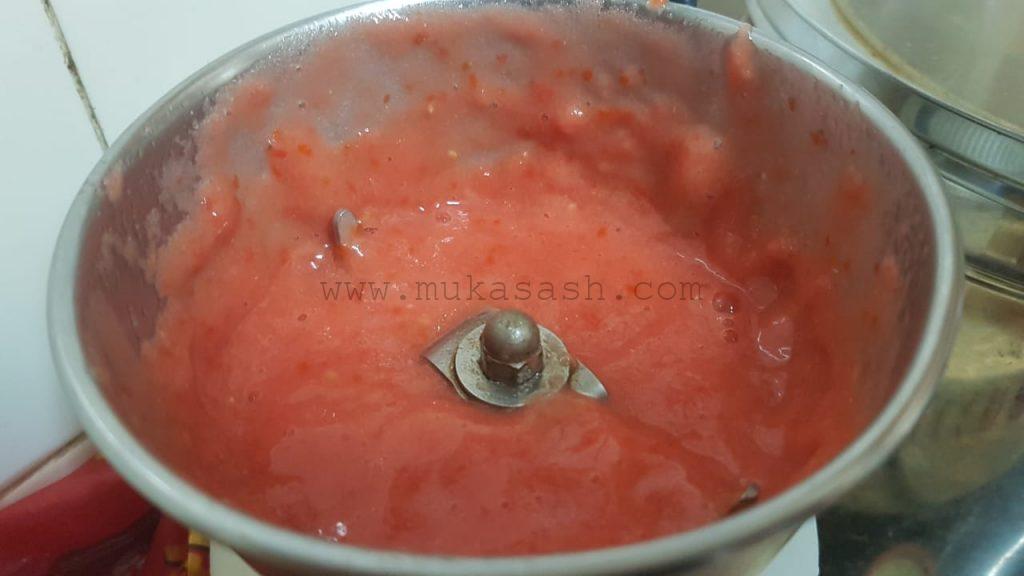 Now to the actual process.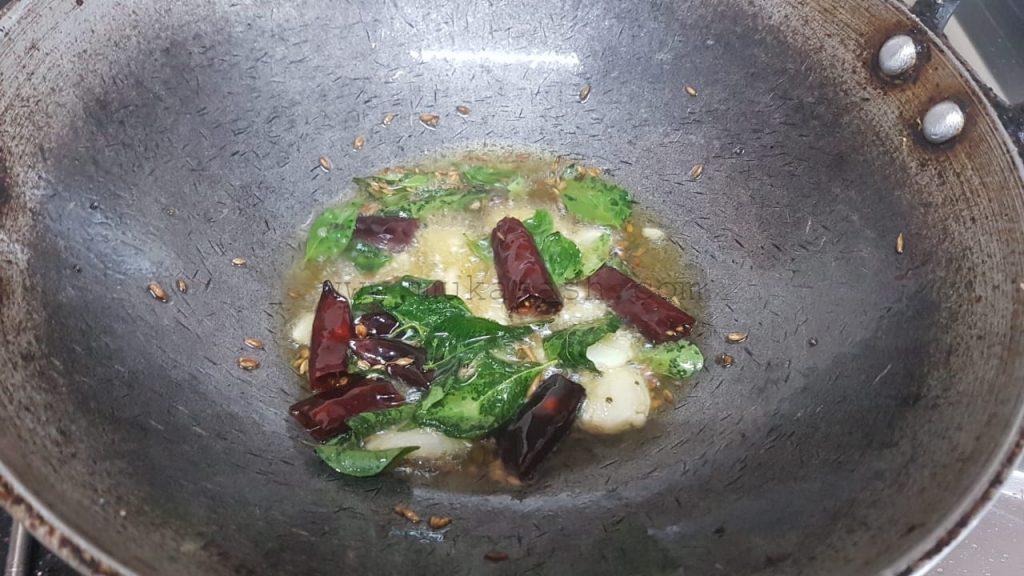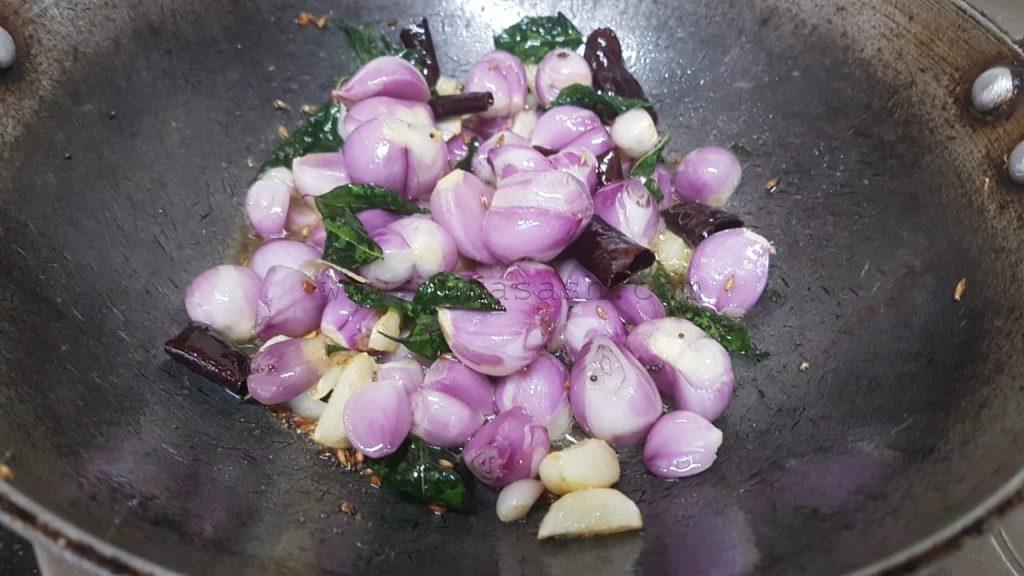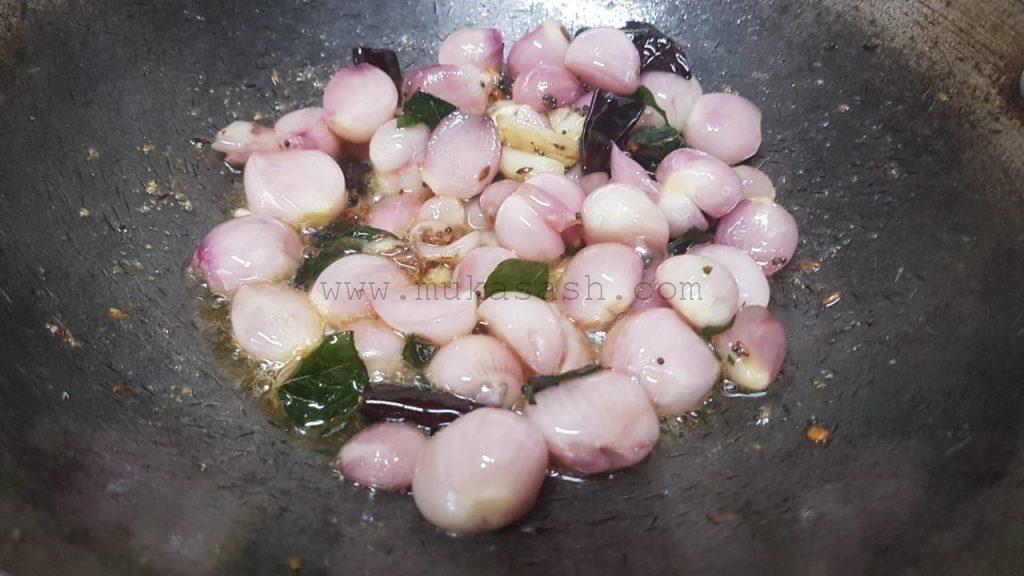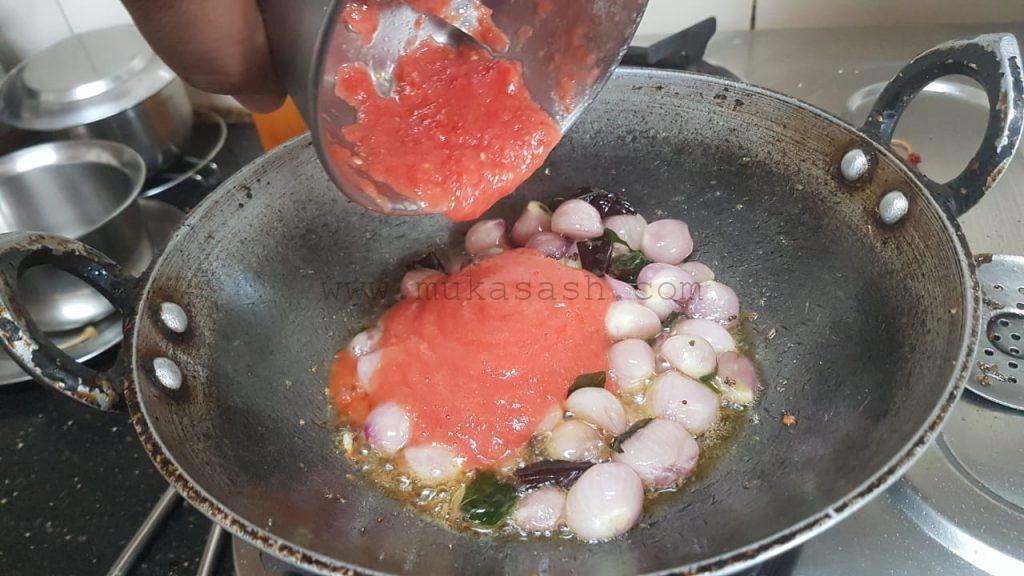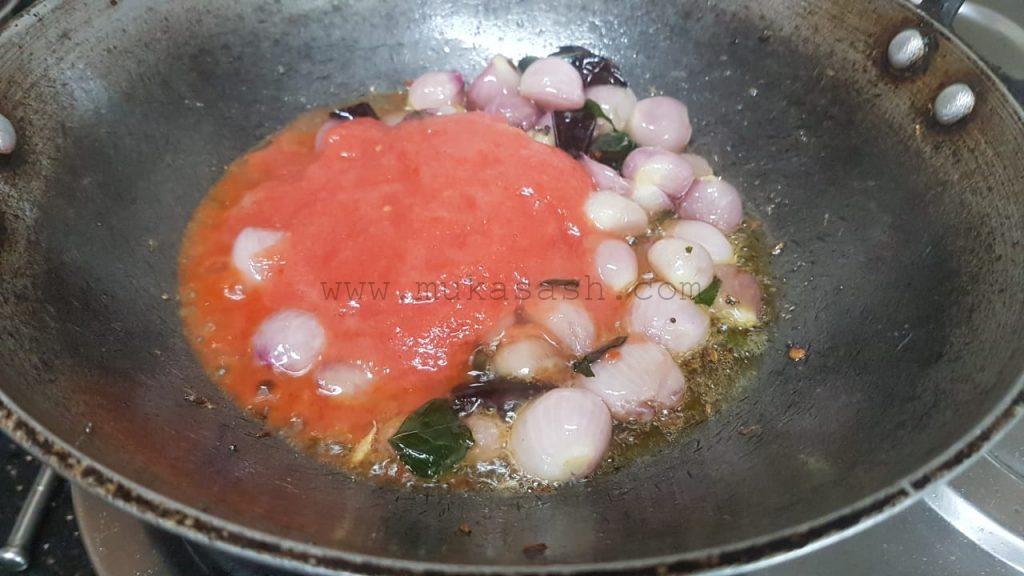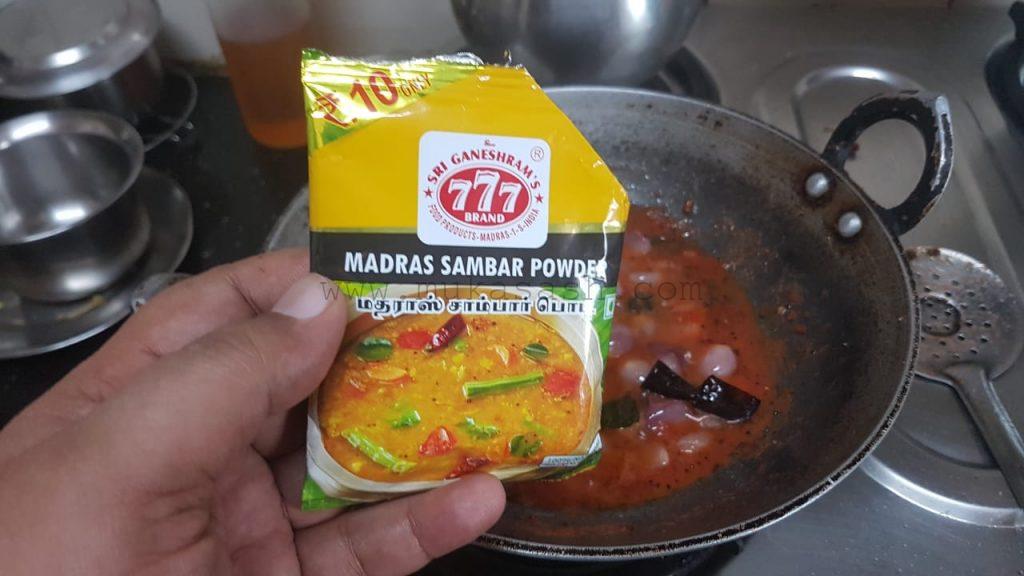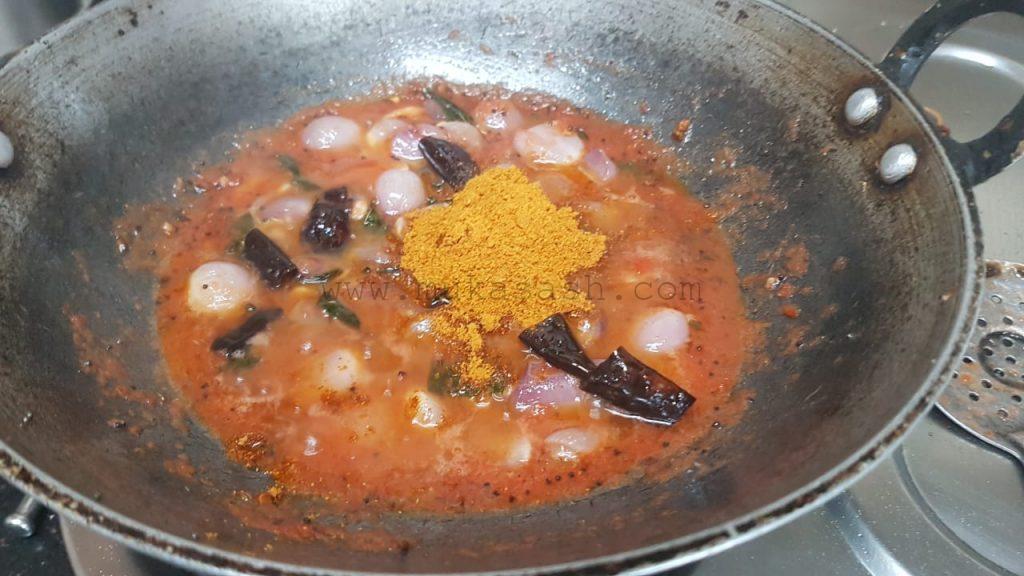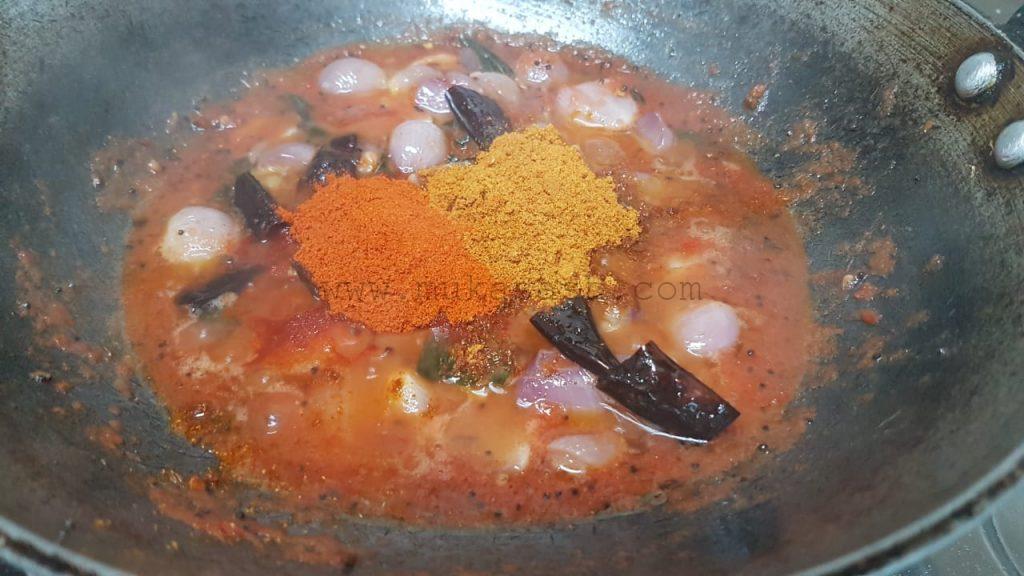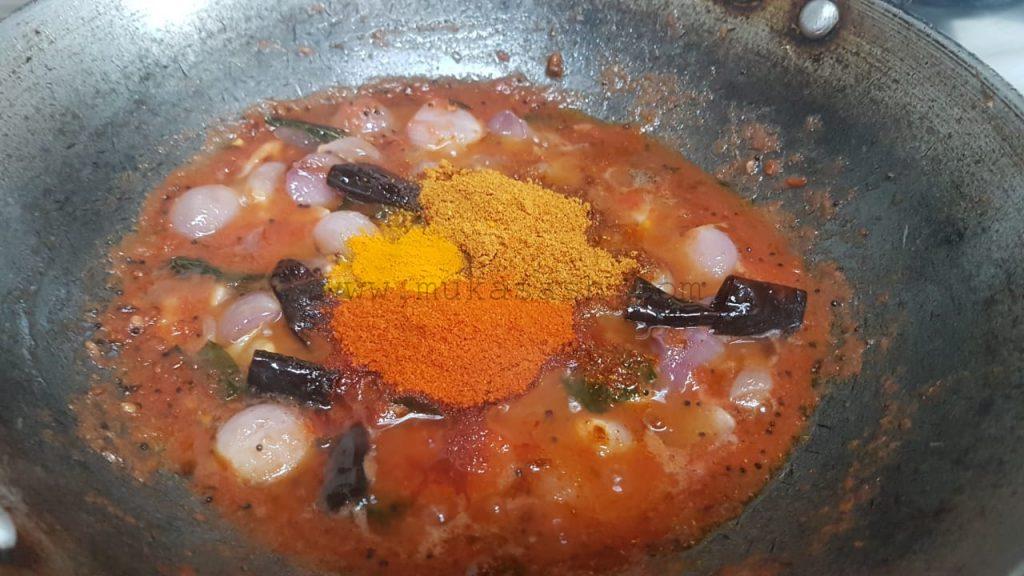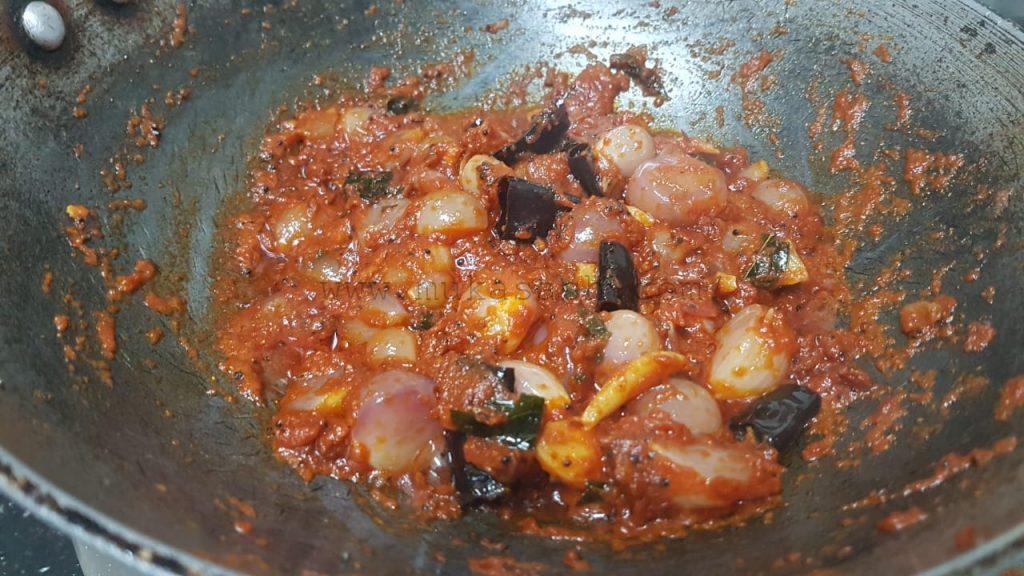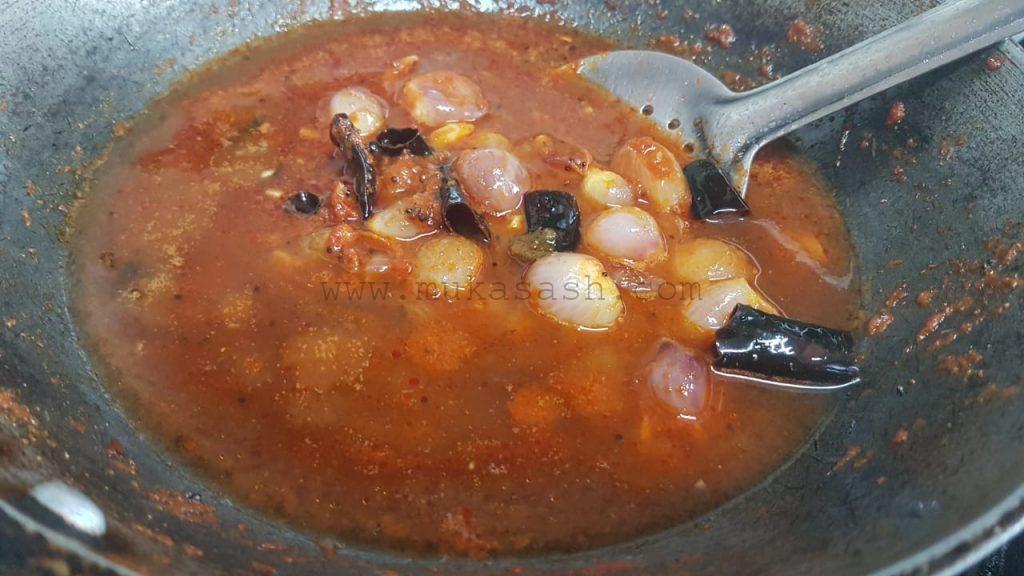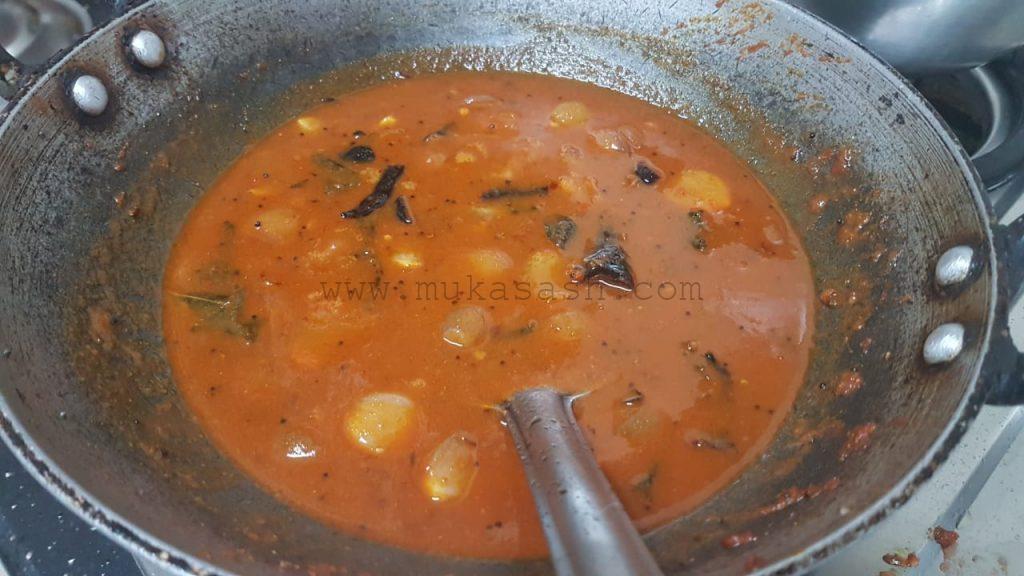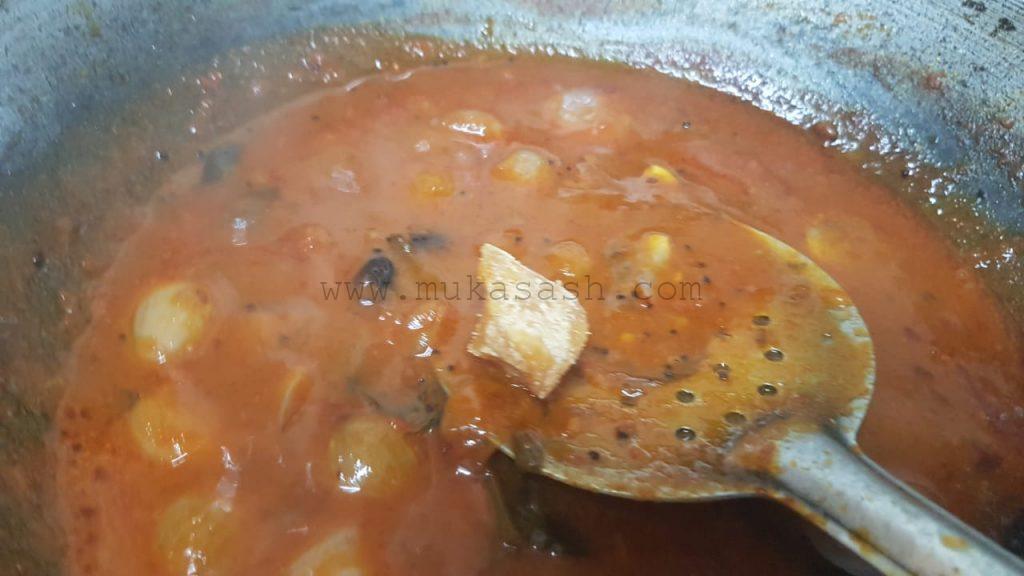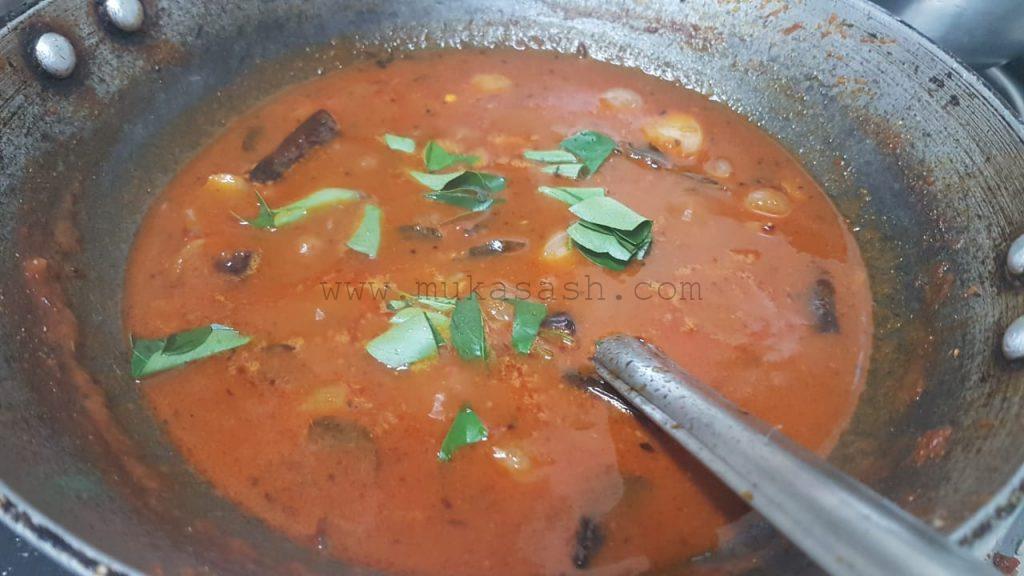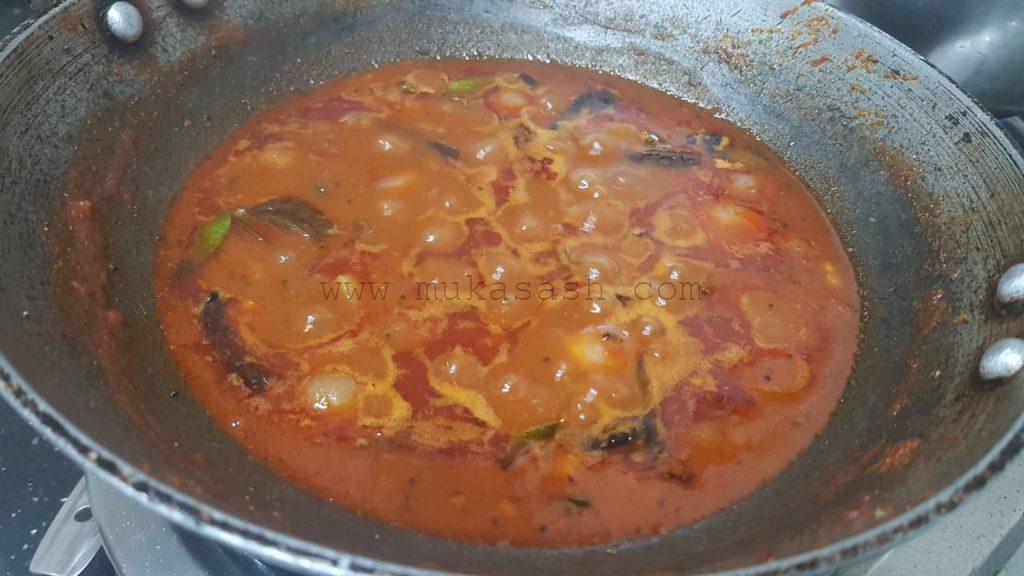 Finally, the end product – a lip-smacking chinna vengaaya kaara kozhambu ! 🙂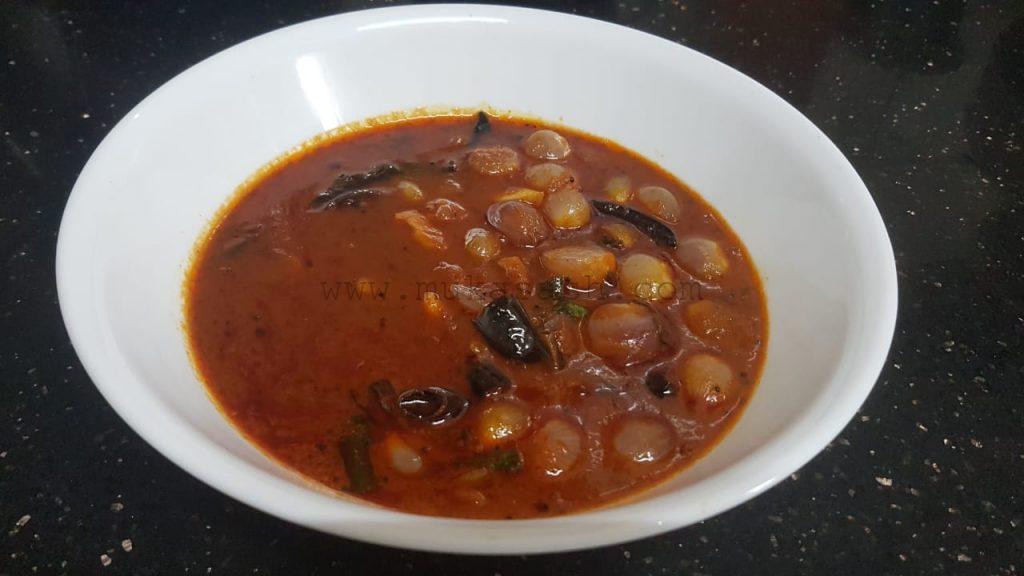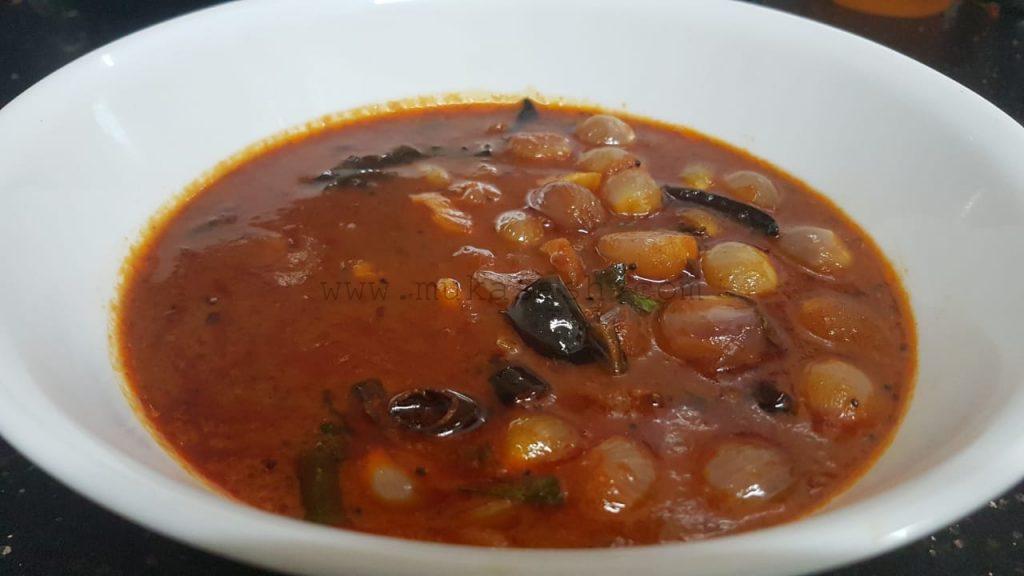 Again, turned out to be very yummy and we polished it off in no time! The quantity could have been a little more, it was just enough for the four of us. Next time, I should make a little more of it!
Try it out and if you like what you saw, feel free to share ! 🙂
In case you missed seeing what I made last week, here it is ! Hope you like this too!