Since the Corona lockdown started, every weekend, I've made it a point to try to do something or the other in the kitchen. After all, eating out is just not possible, so the next best thing would be to make something myself. After a quick round of discussion, we came to a consensus that it had to be biryani. I zeroed in on a recipe for Egg Biryani. It was exciting because it was about making it in a pressure cooker sans the hassle of Dum. An amateur cook that I am, wanted to keep things as simple as possible.
Stumbled upon the recipe for Egg Biryani in Pressure Cooker by Kabitaskitchen quick recipes. Followed it step by step without any changes, I only made 3 times the quantity mentioned here. The moment I saw boiled potato in Biryani, thought it was probably Bengali variant of the Anda Biryani.
As always, I am going to be posting a sequence of pictures which will be self-explanatory. I will not be describing anything in words, the original video should help understand all of the steps. I have followed pretty much the exact sequence as in the video. Hope you enjoy the making of Anda Biryani. 🙂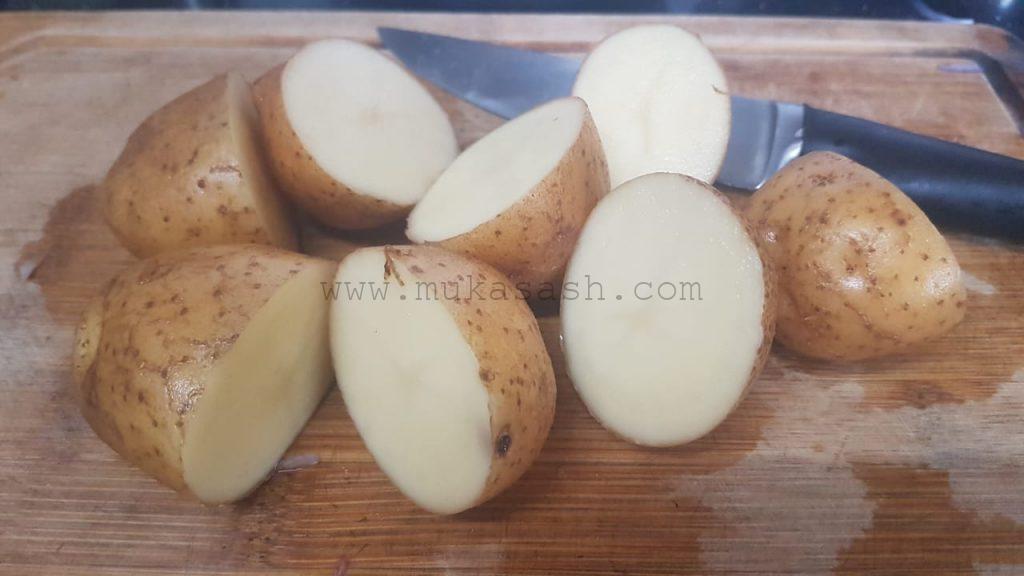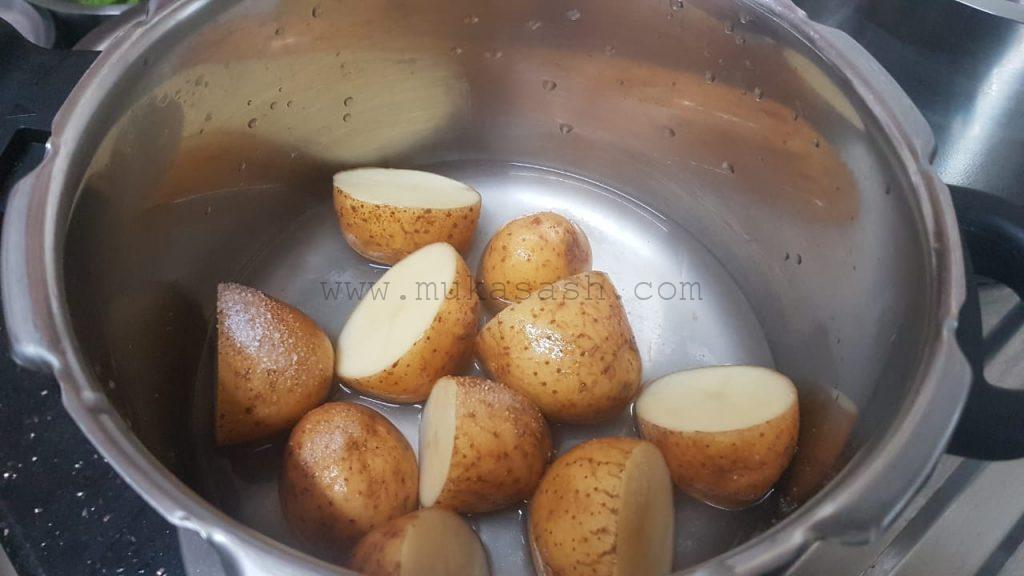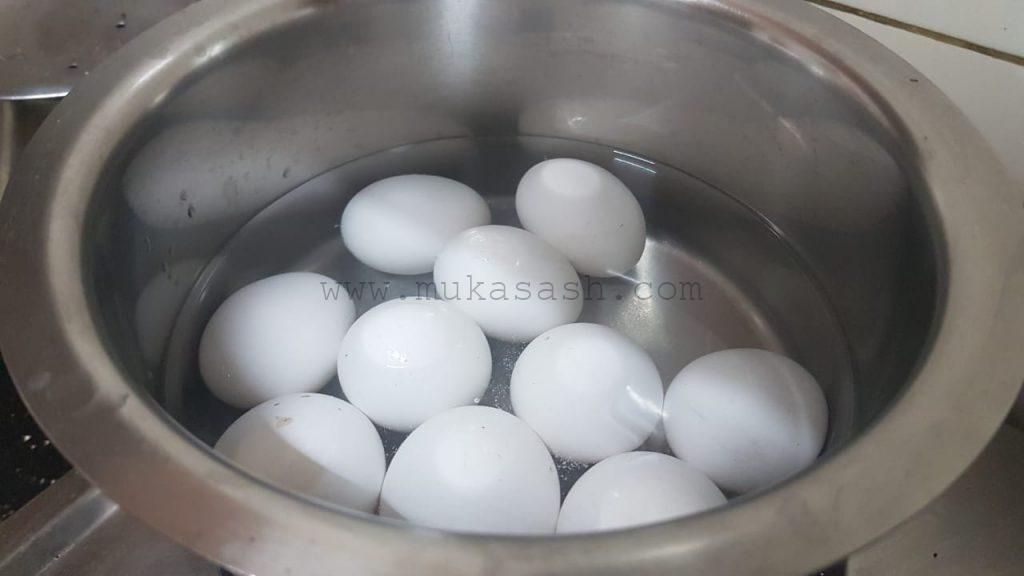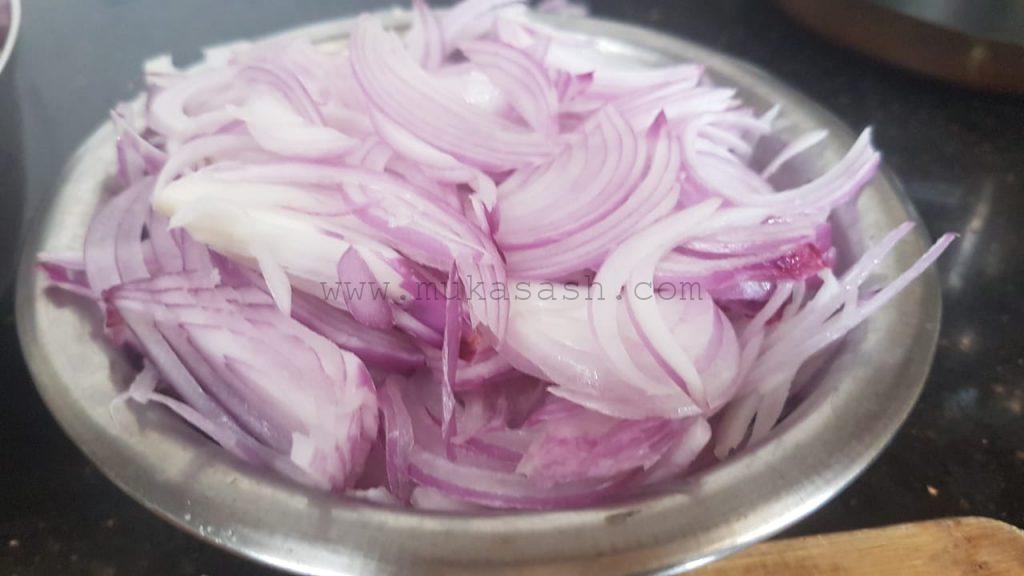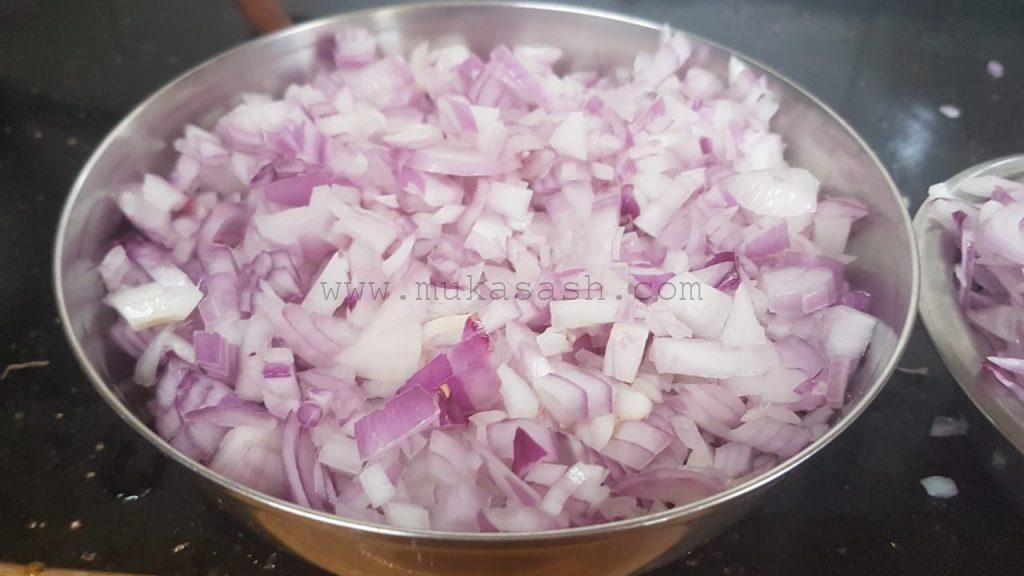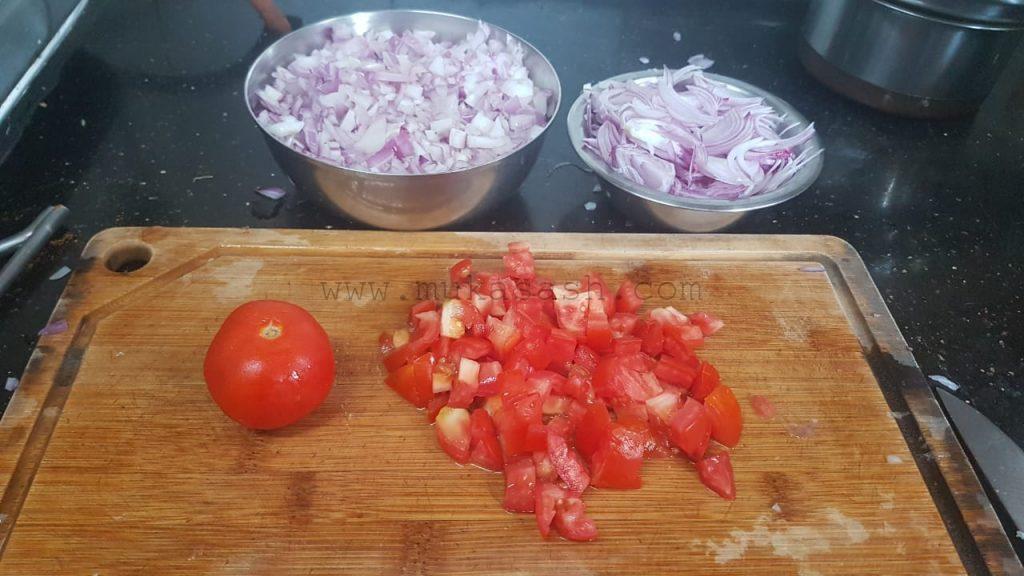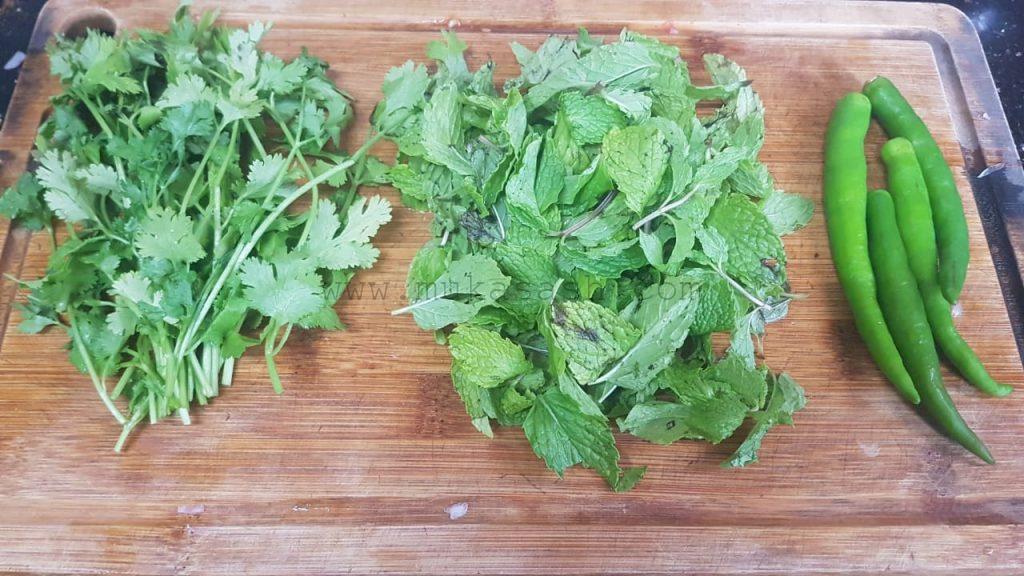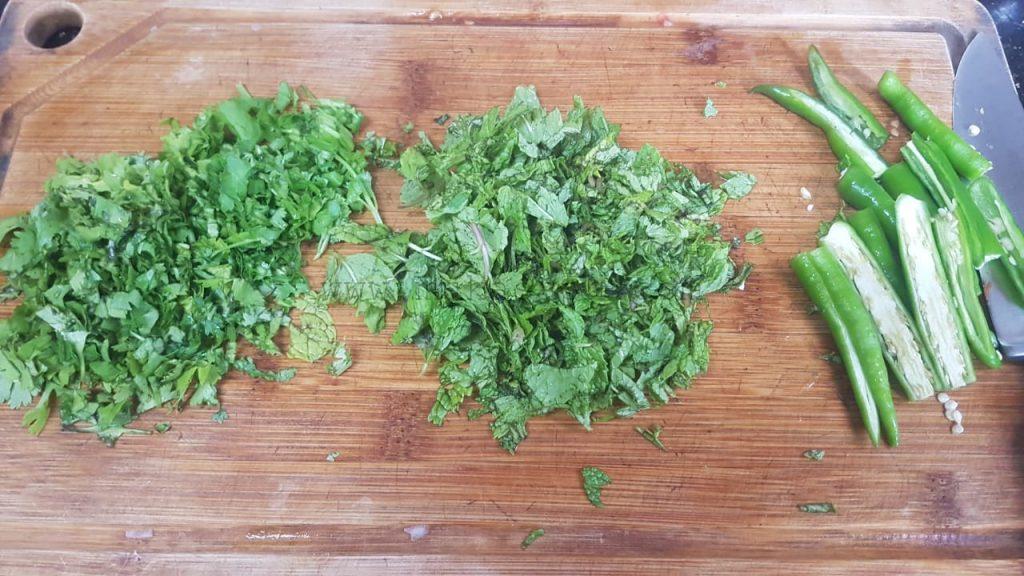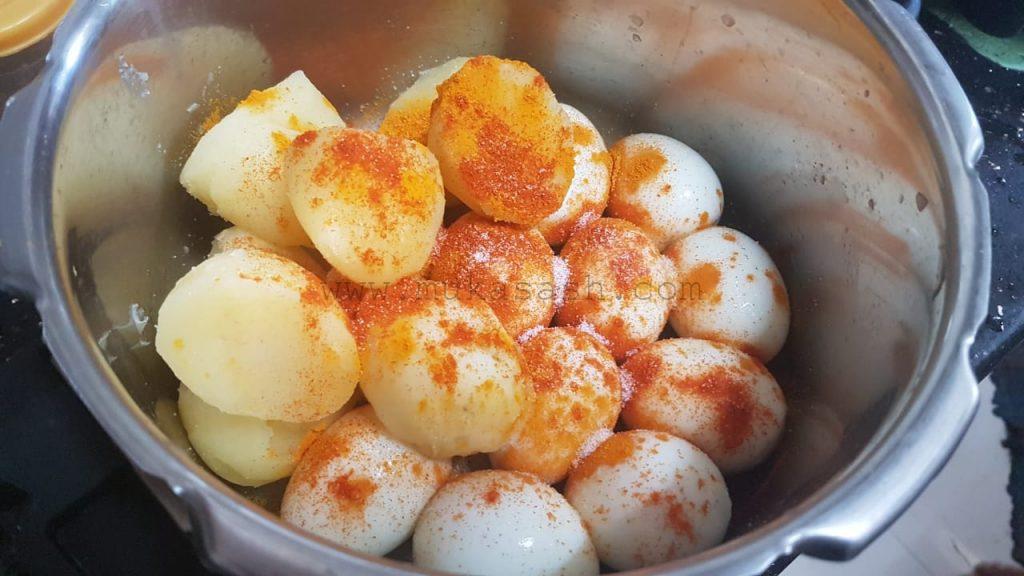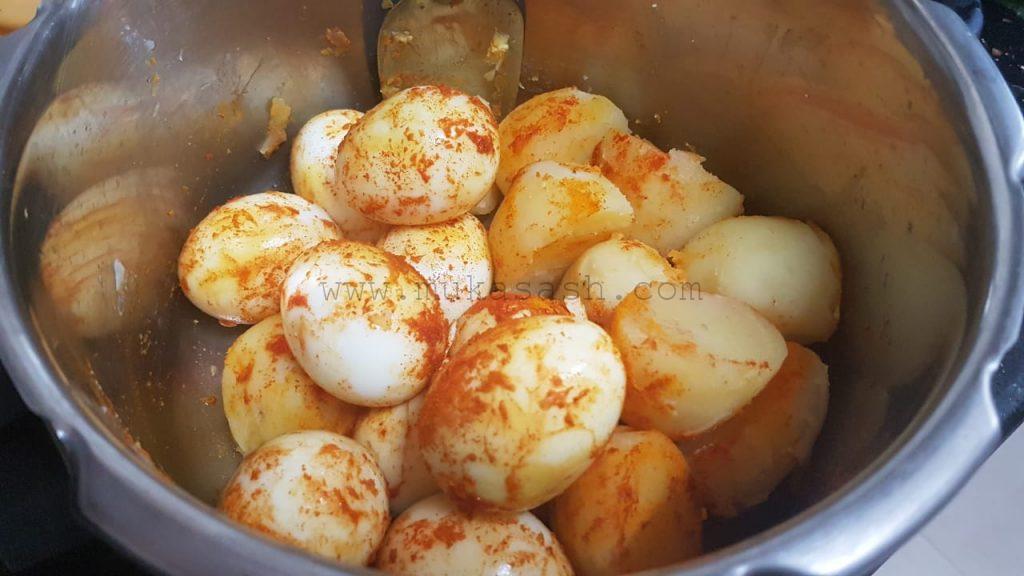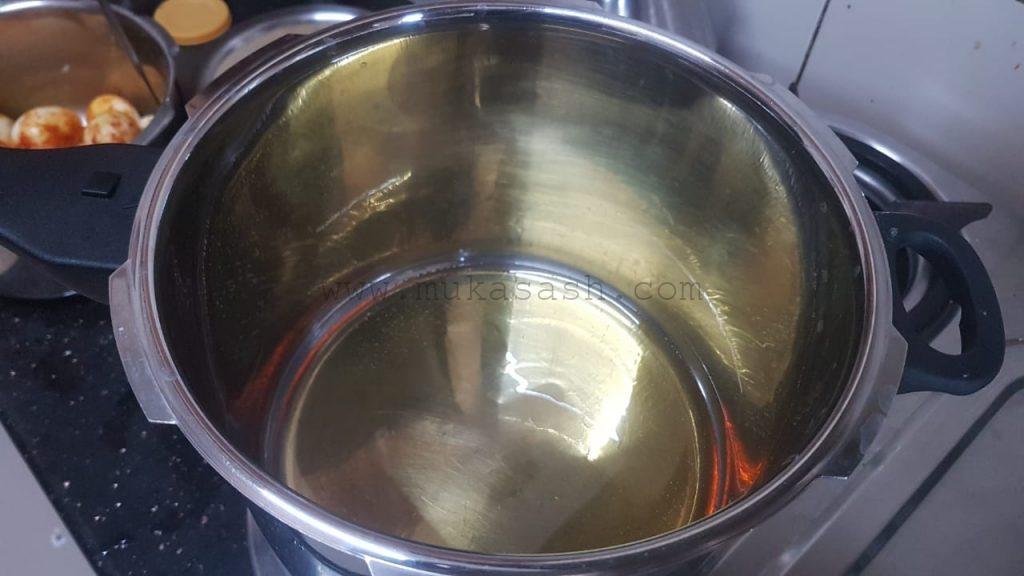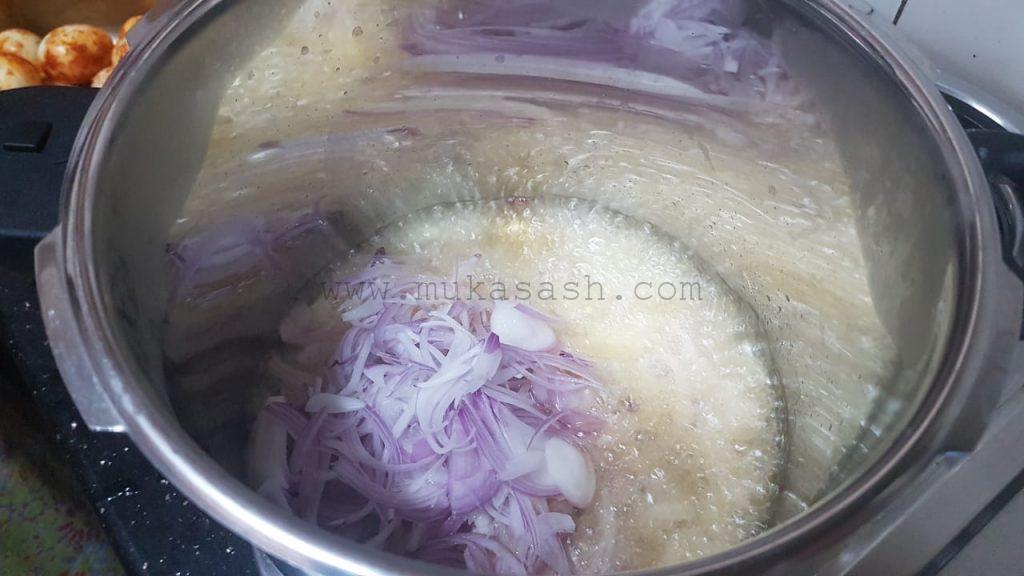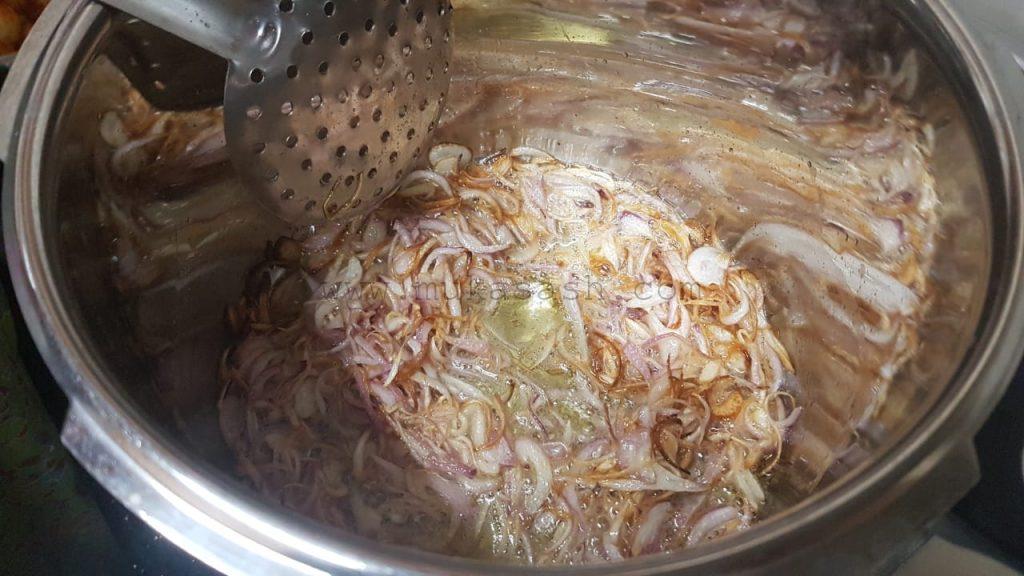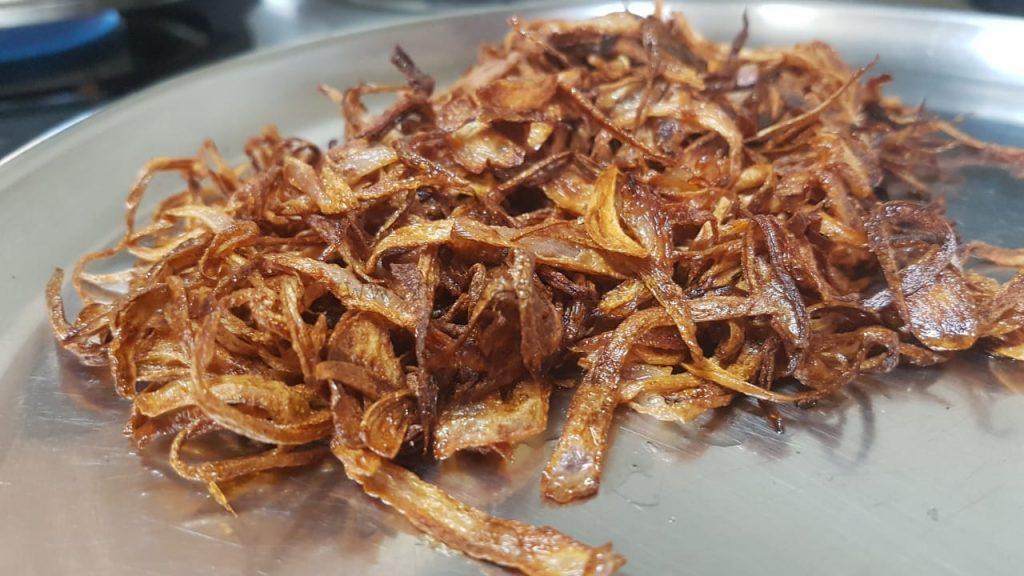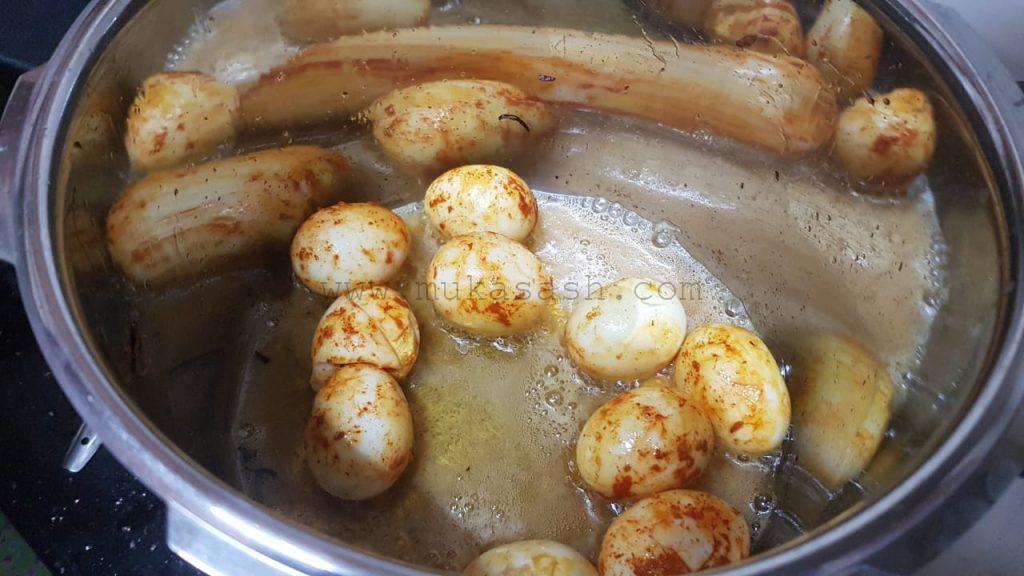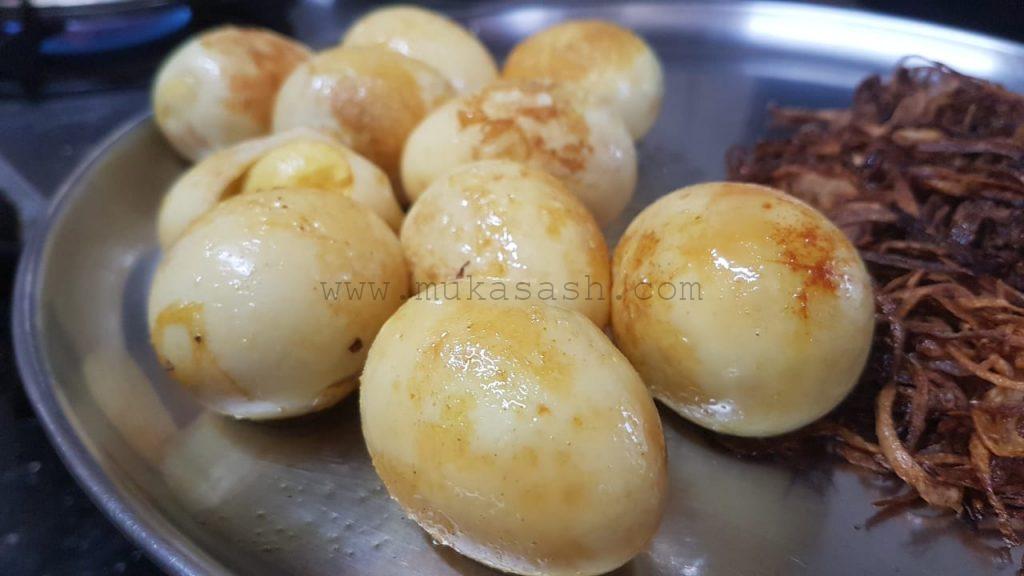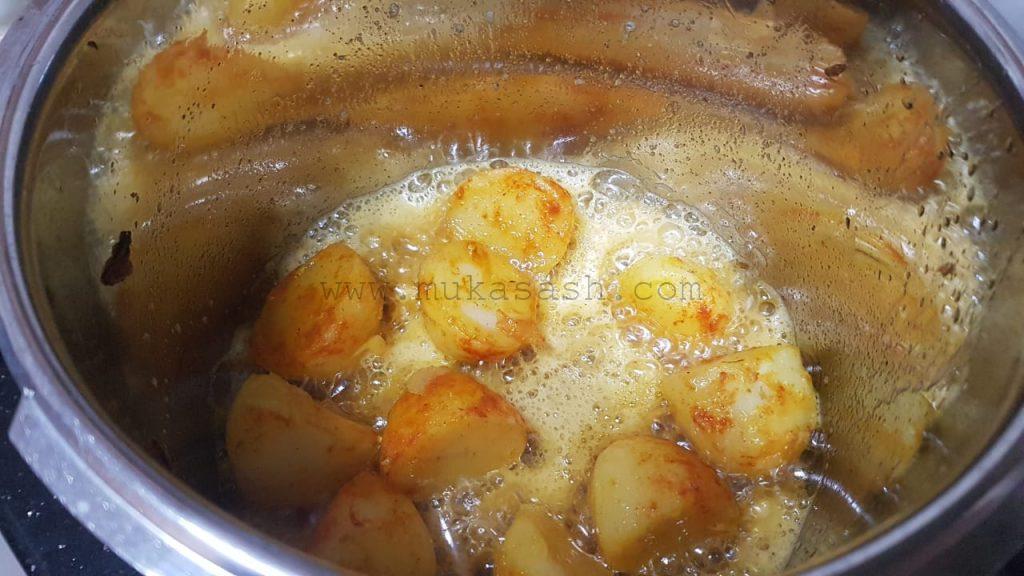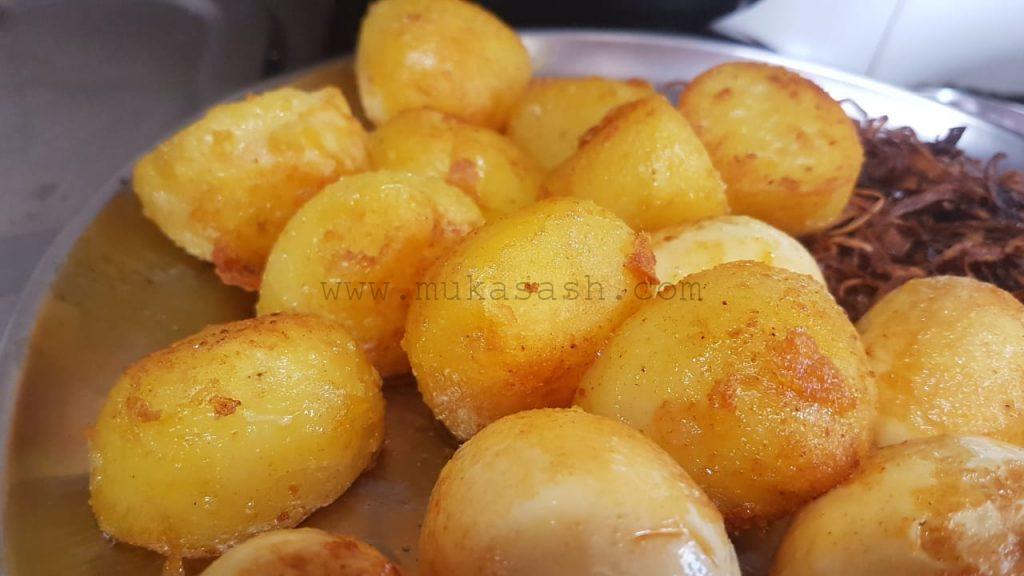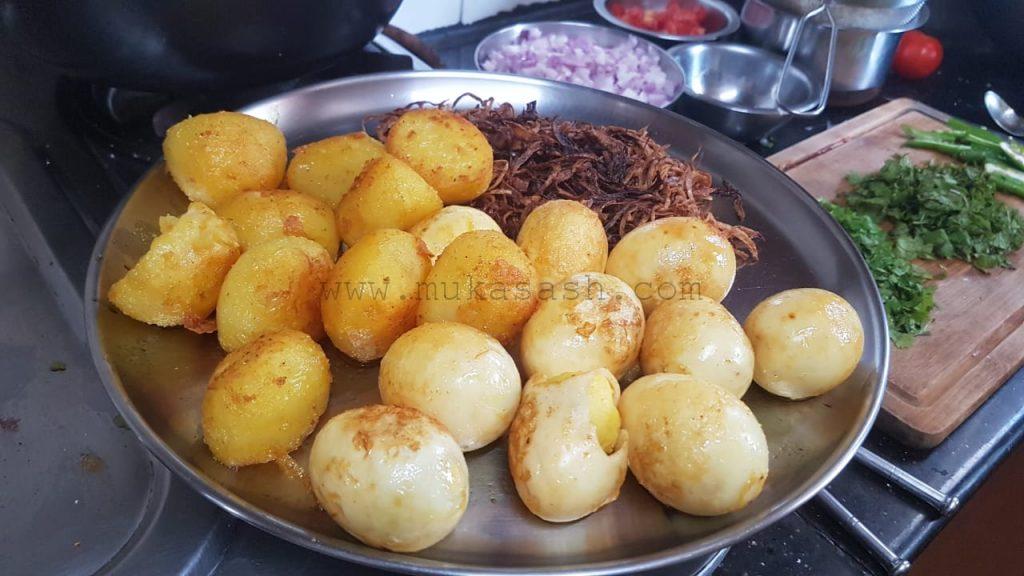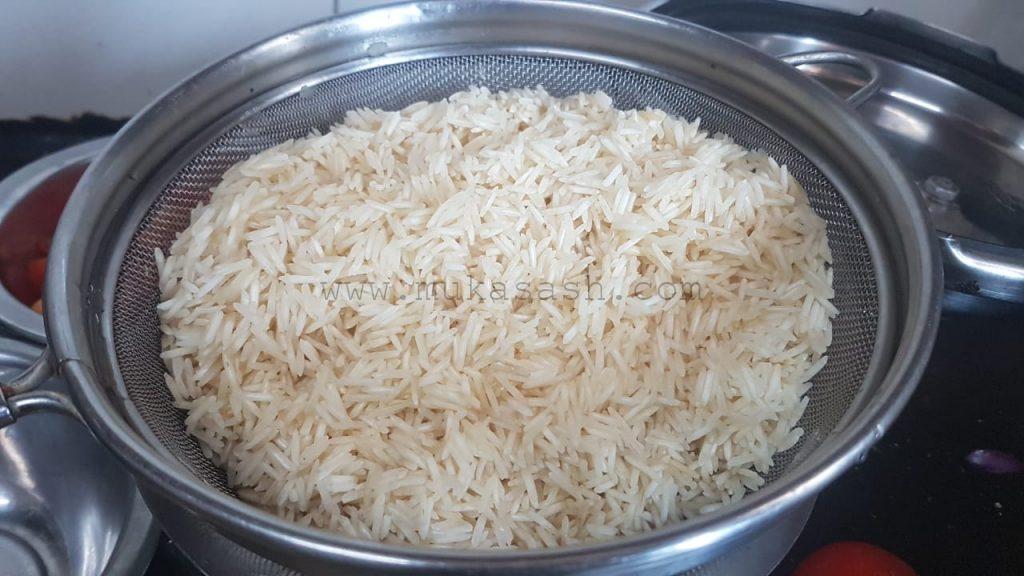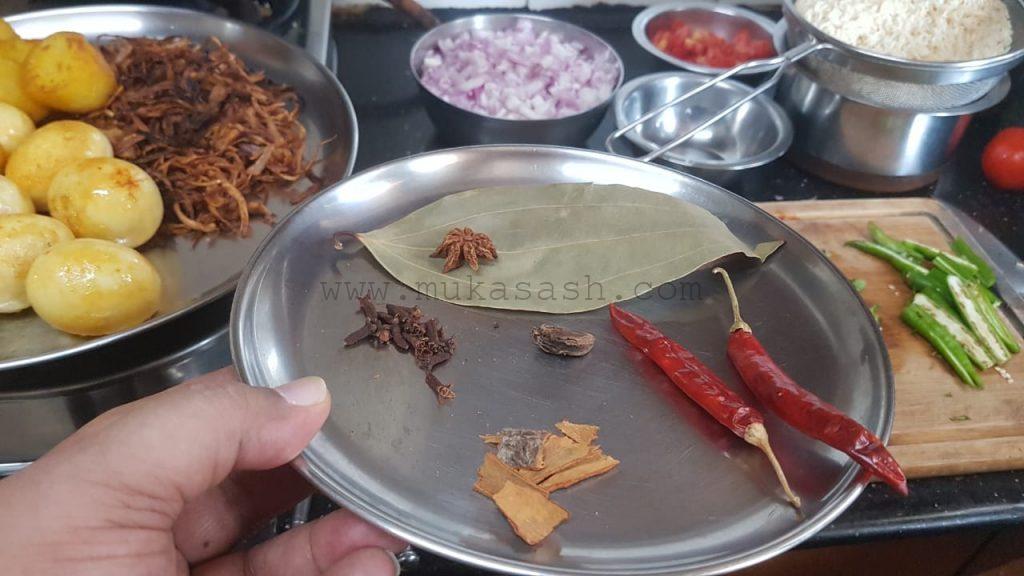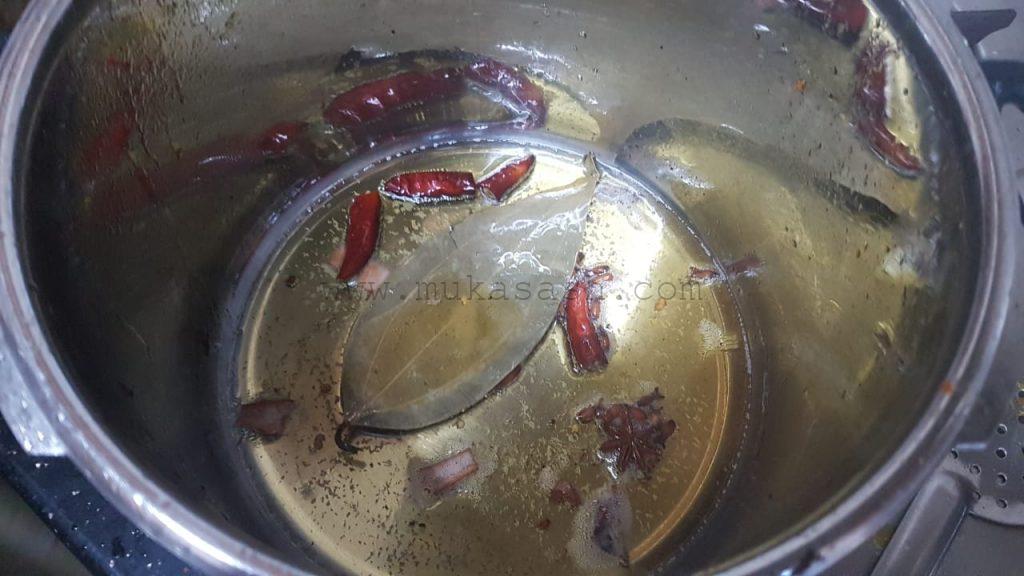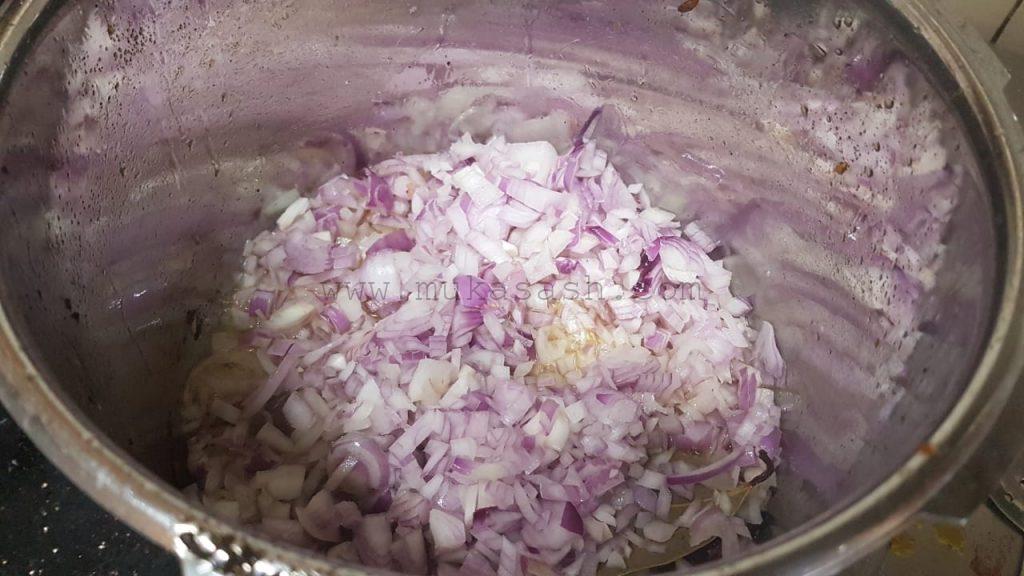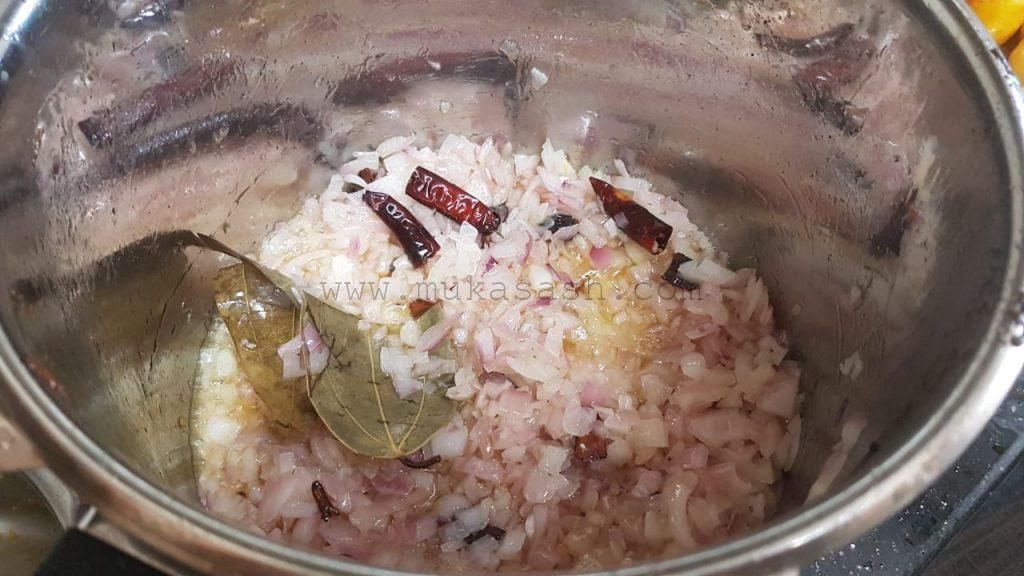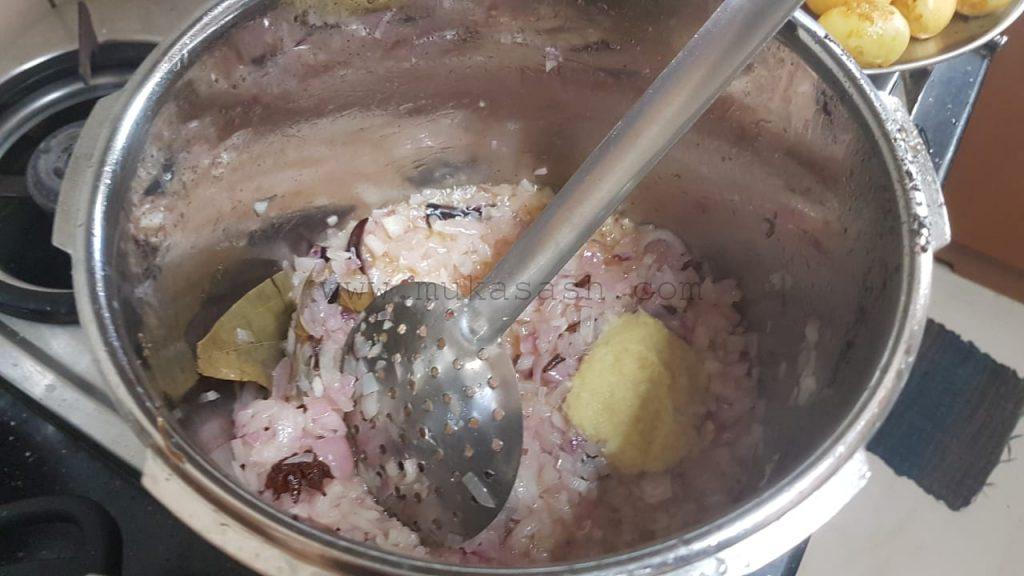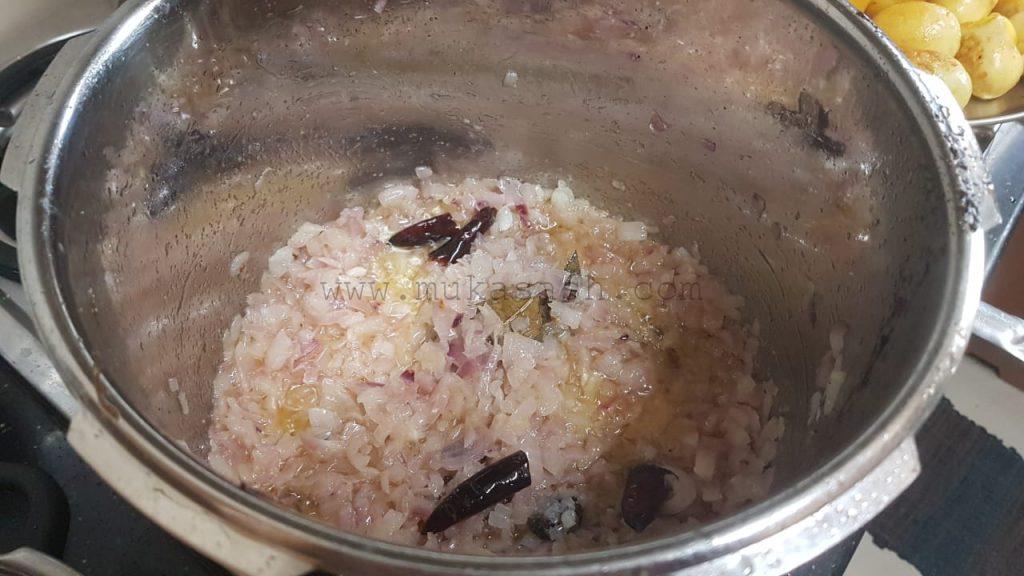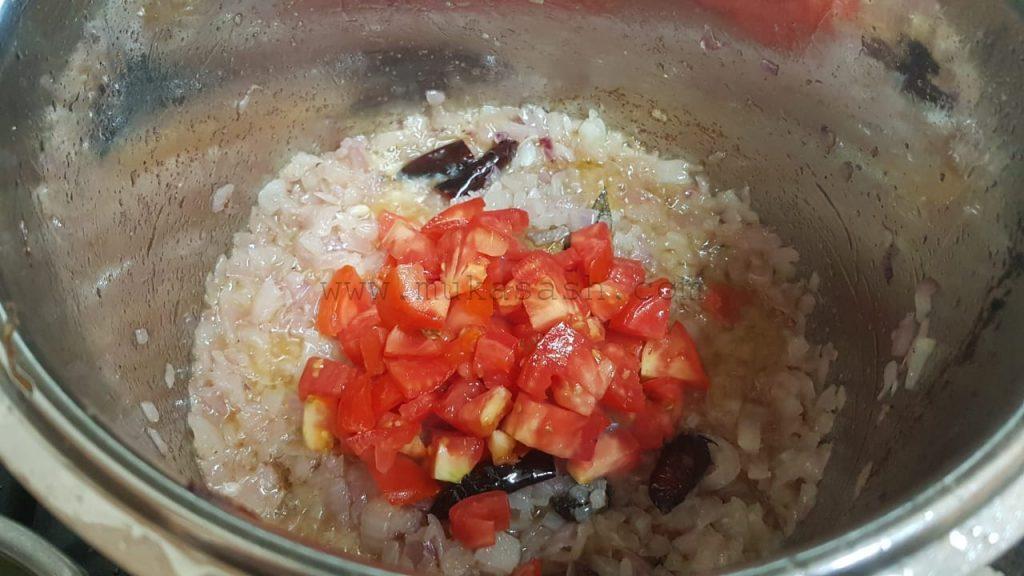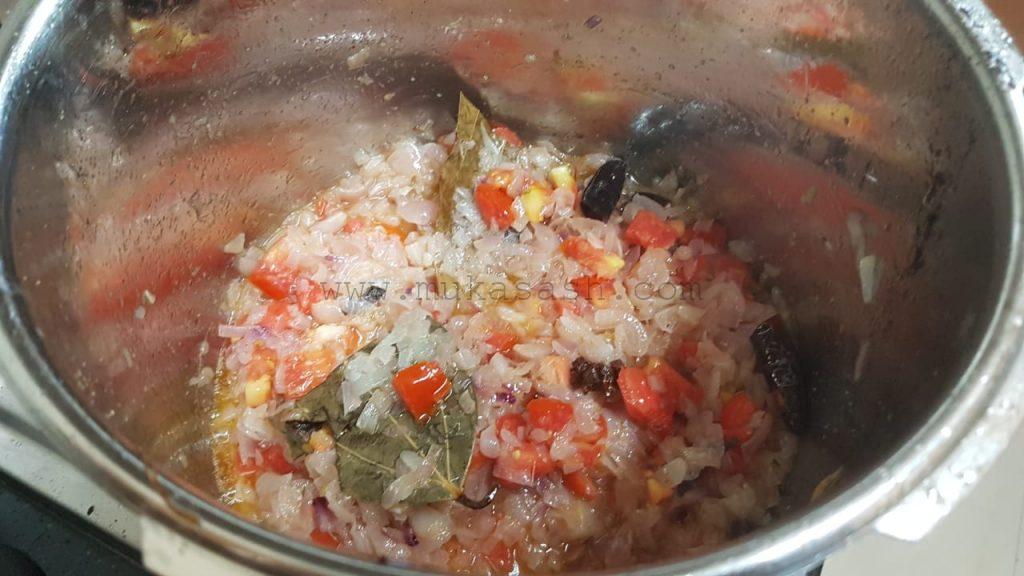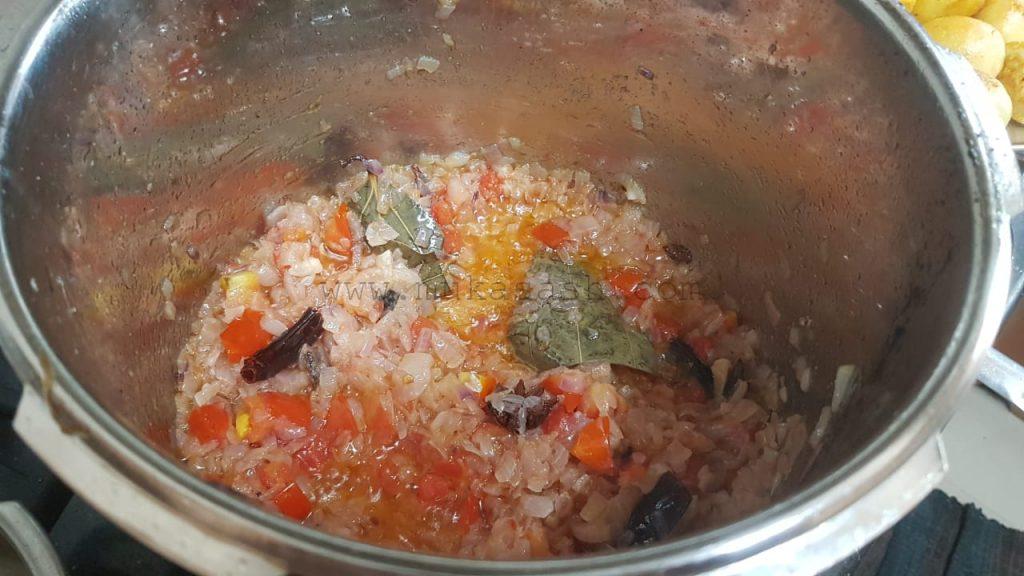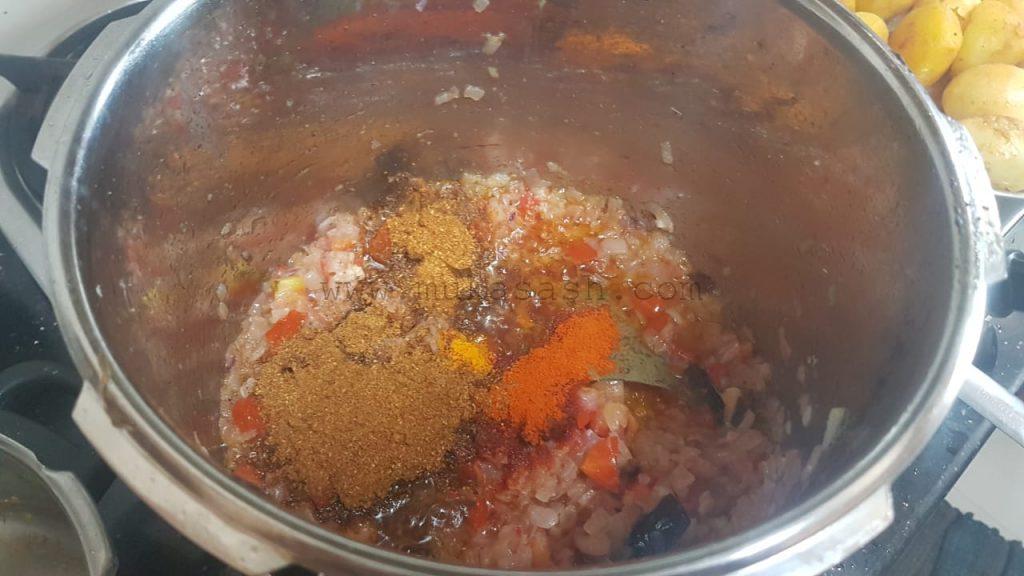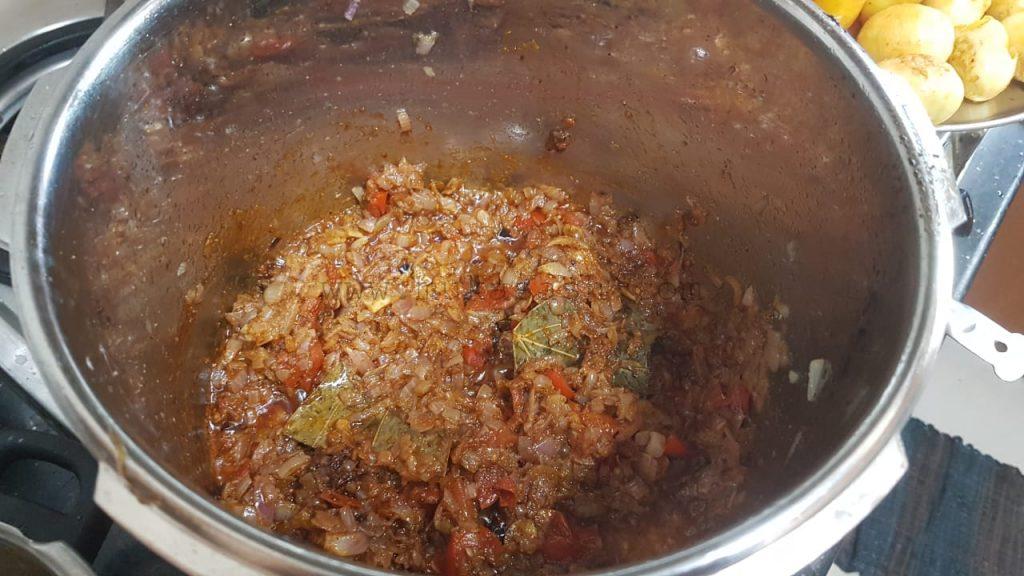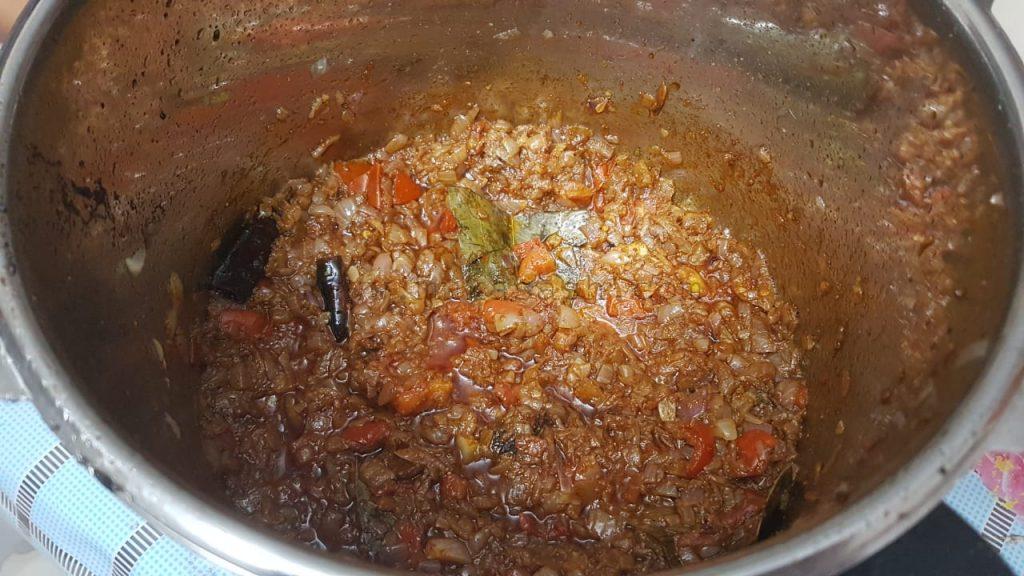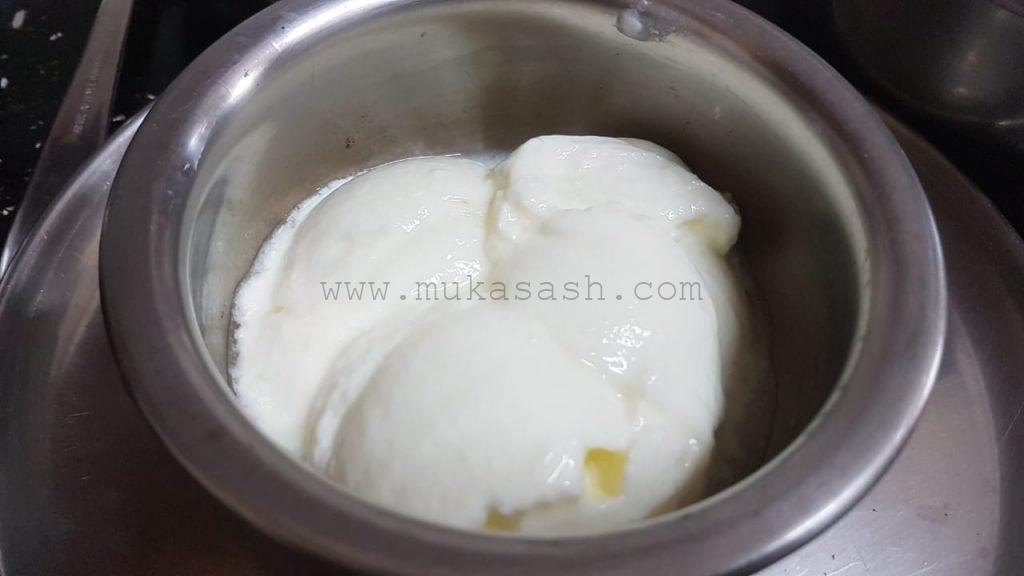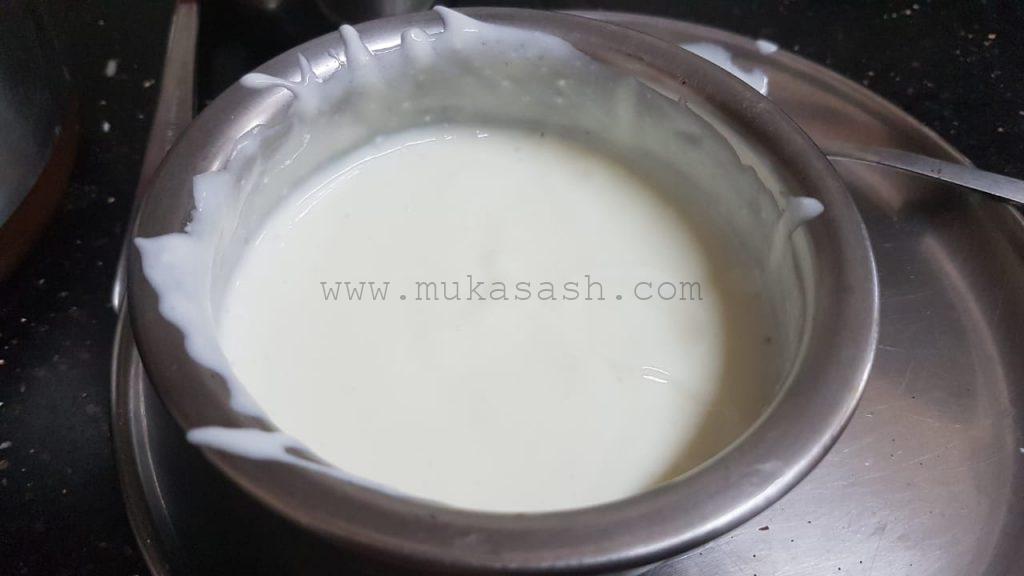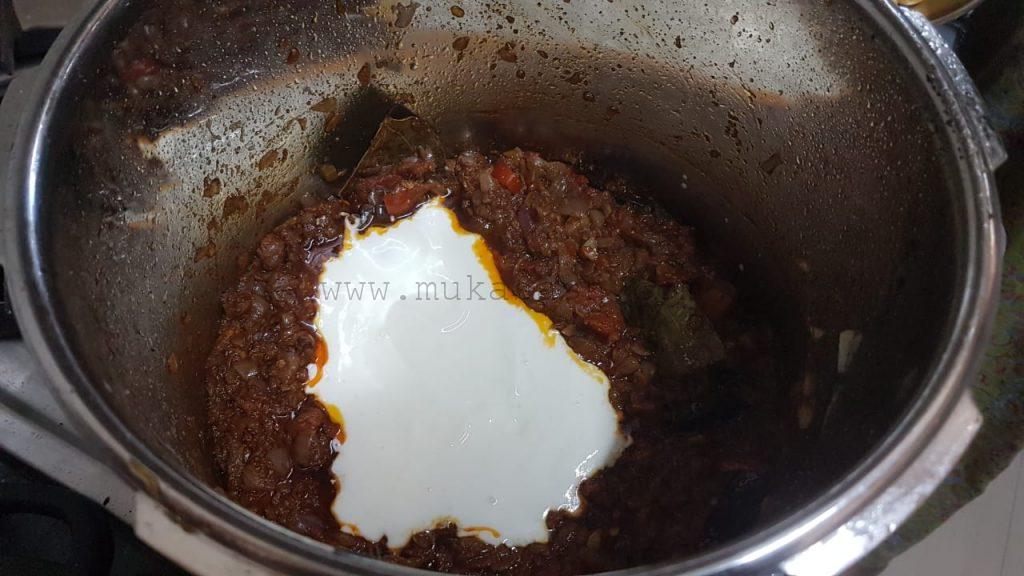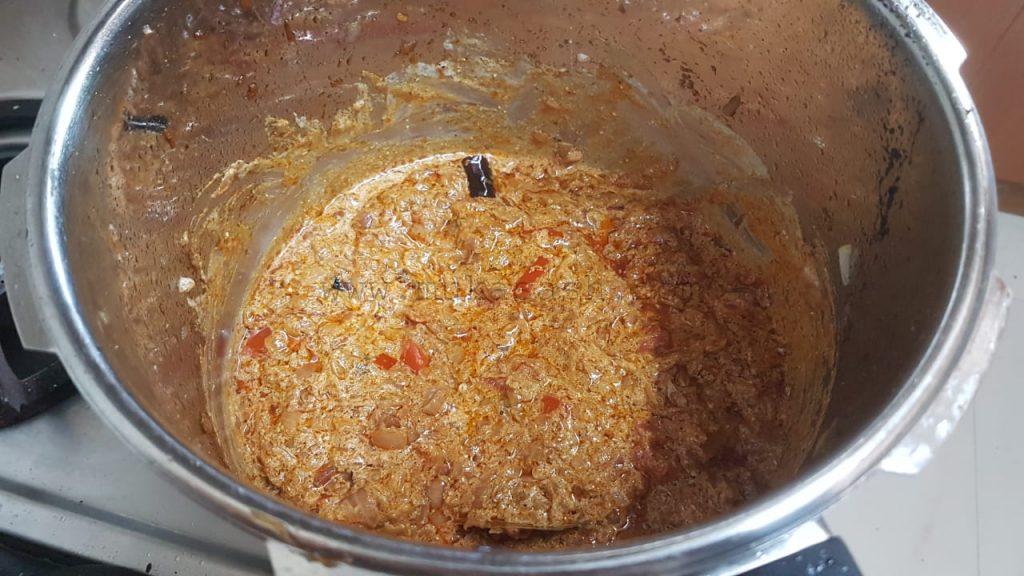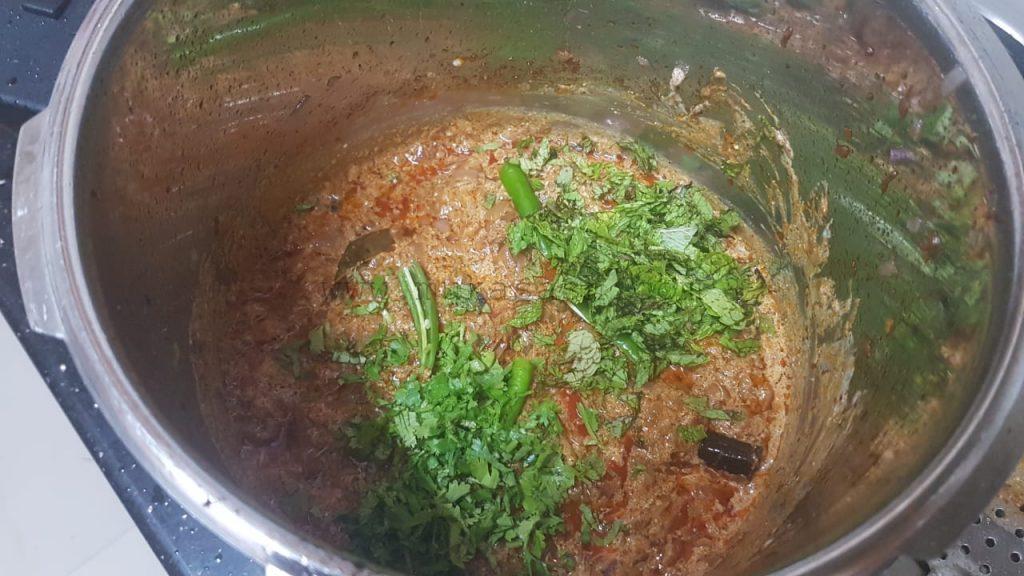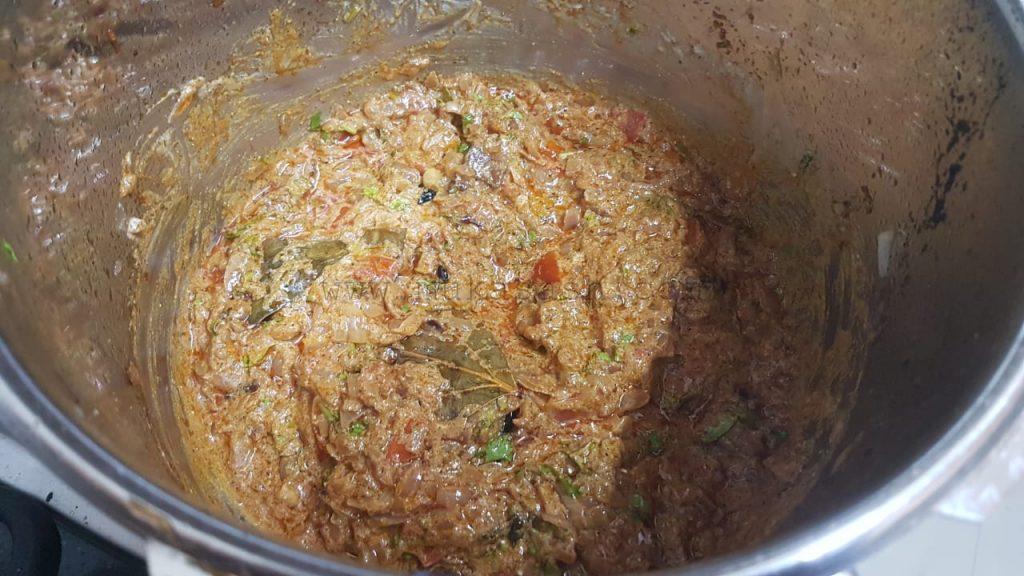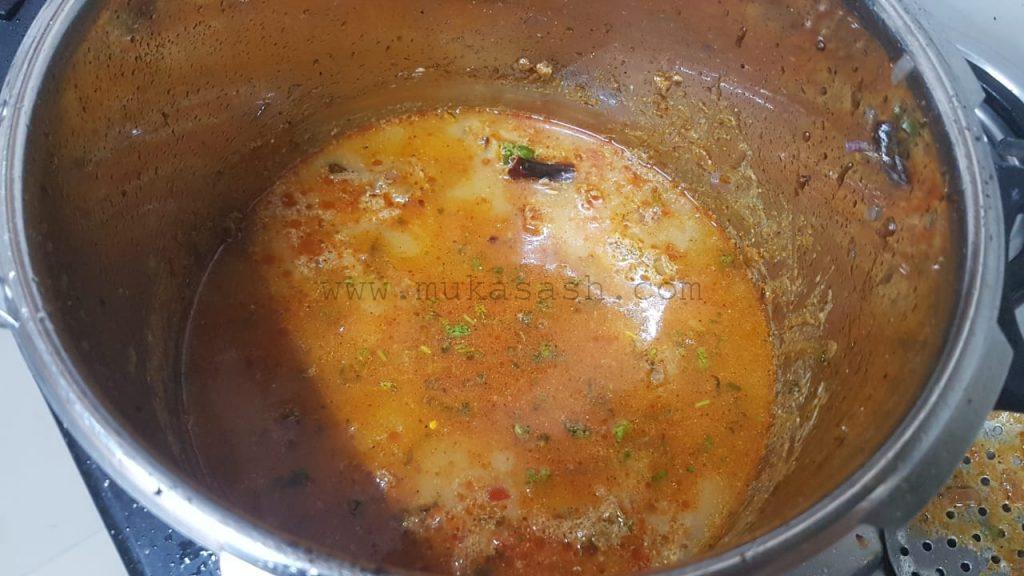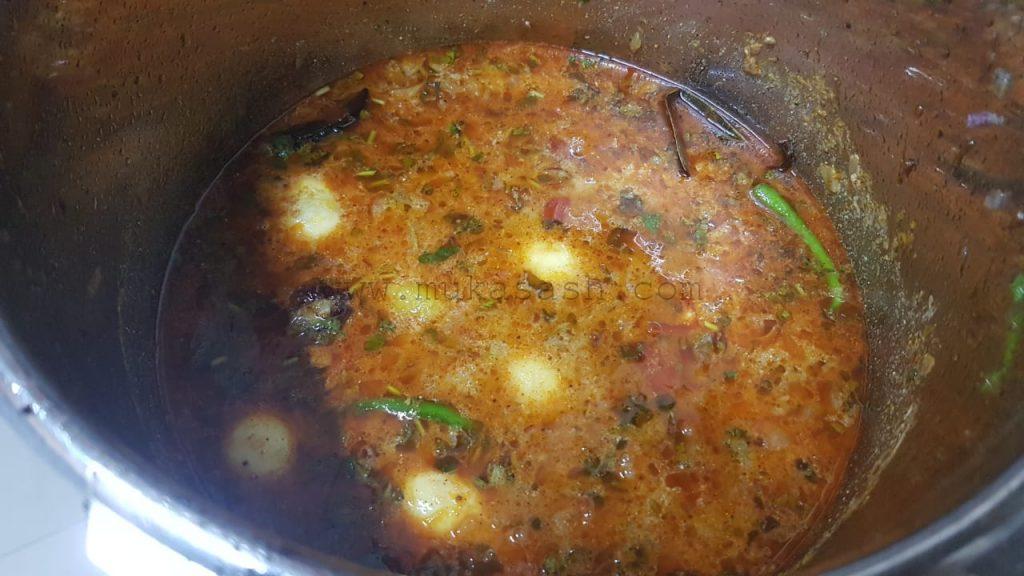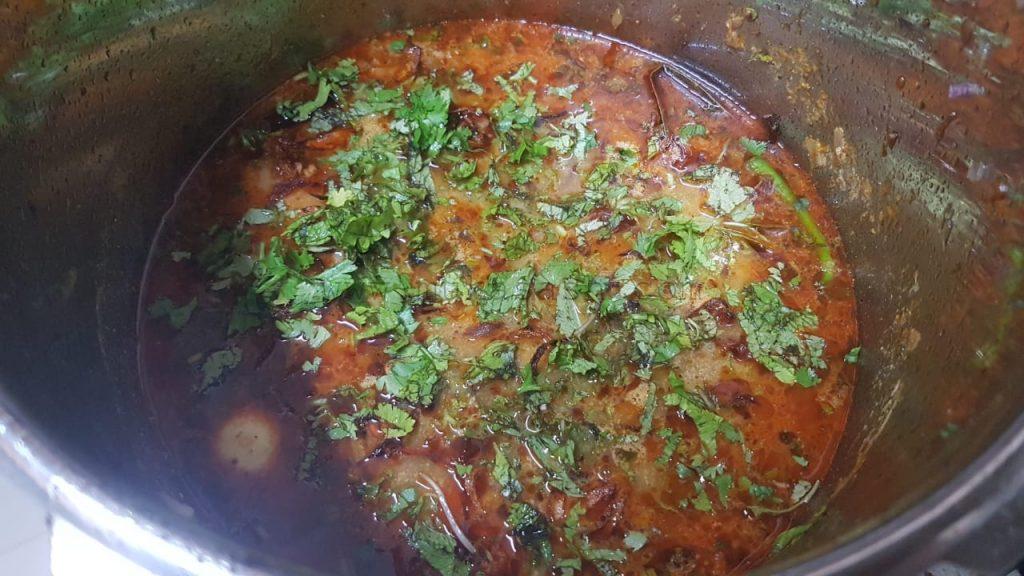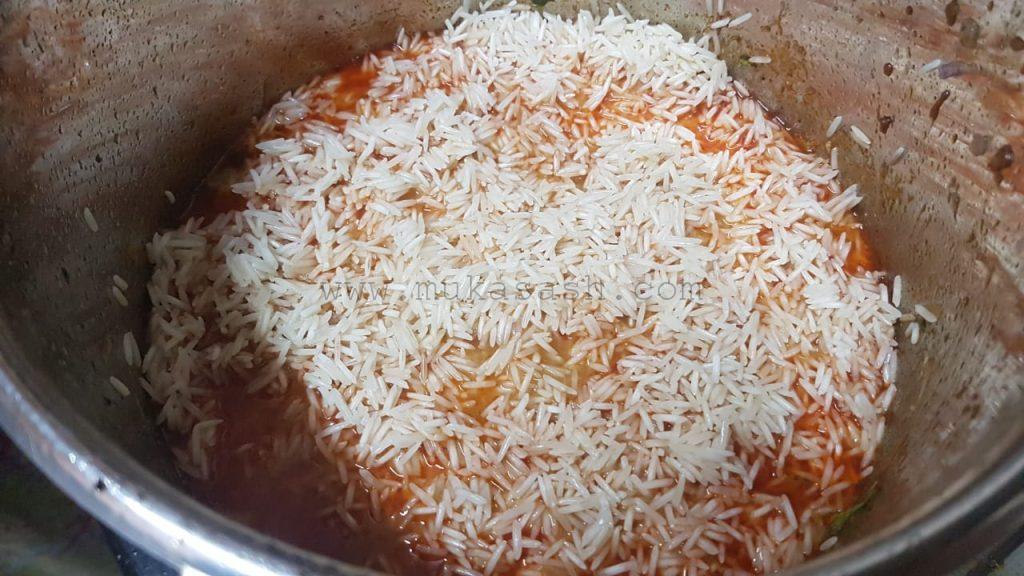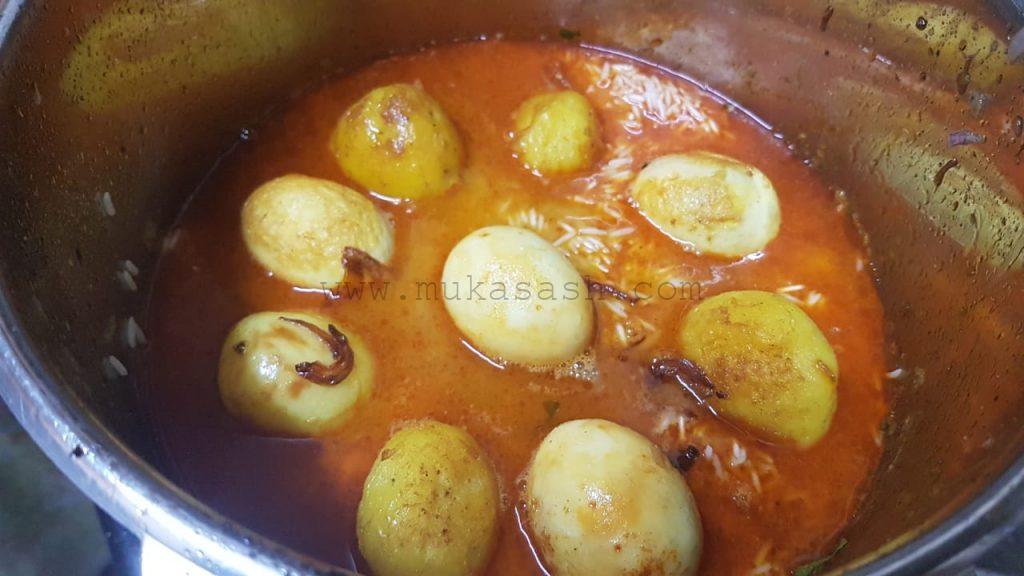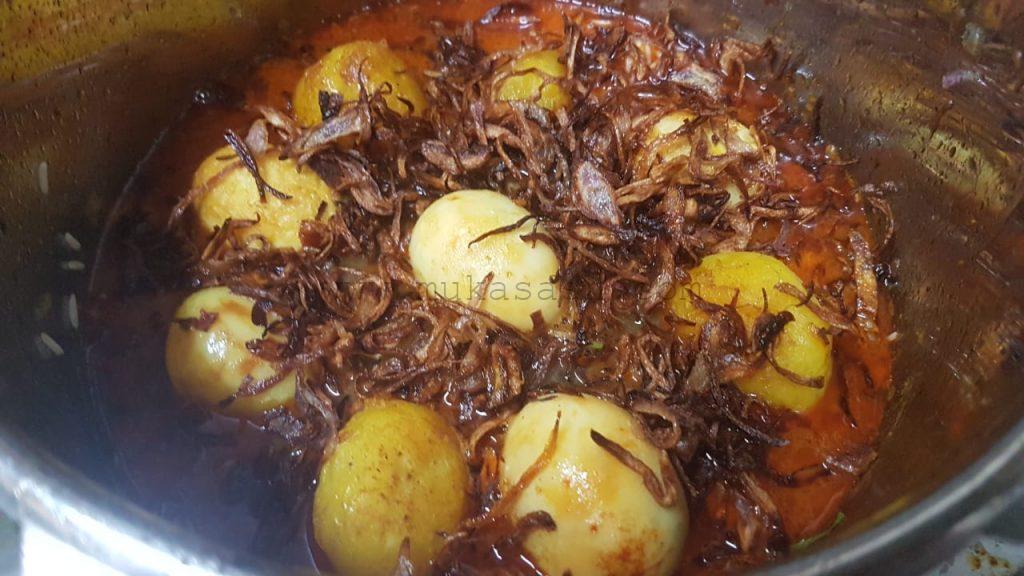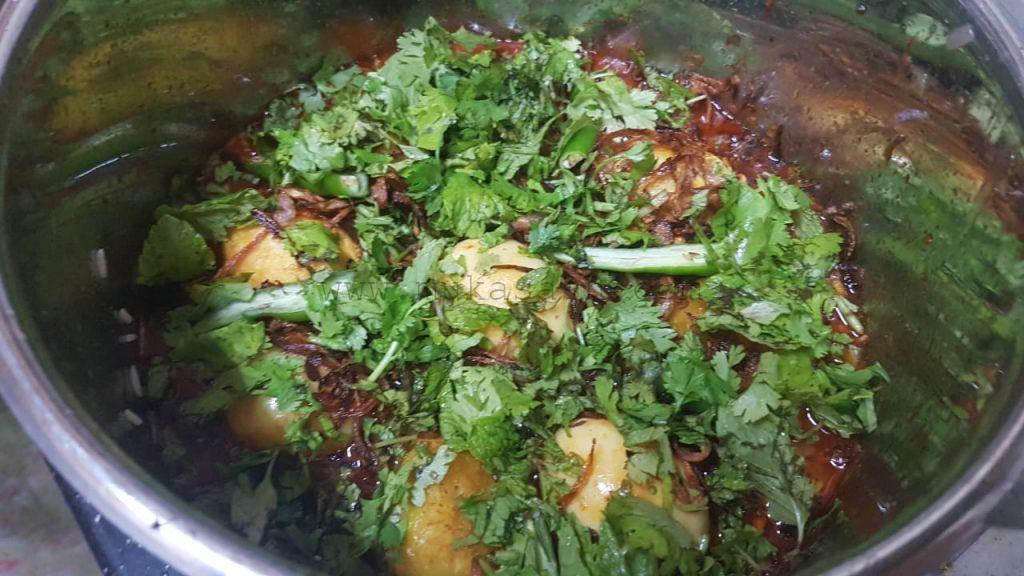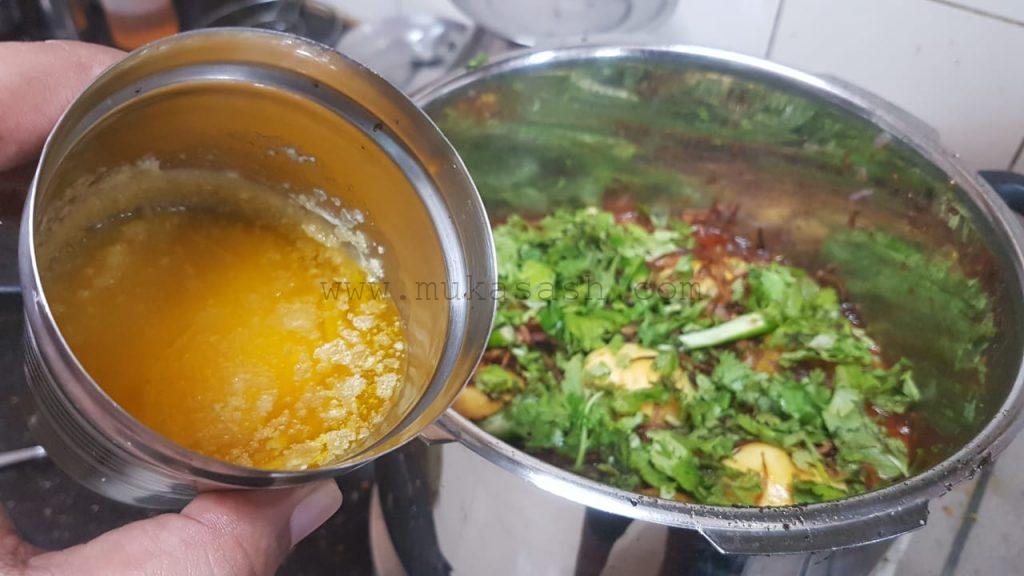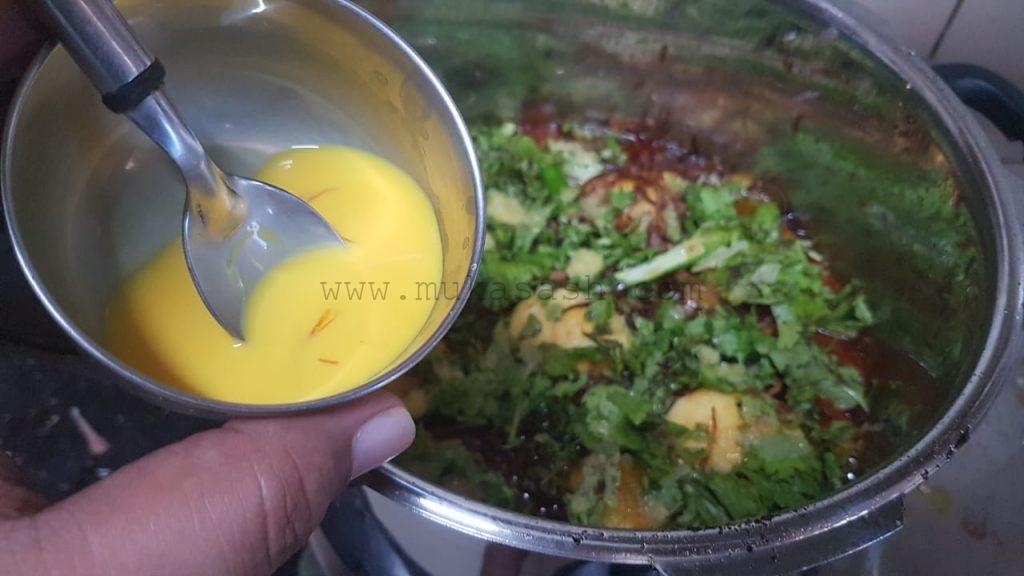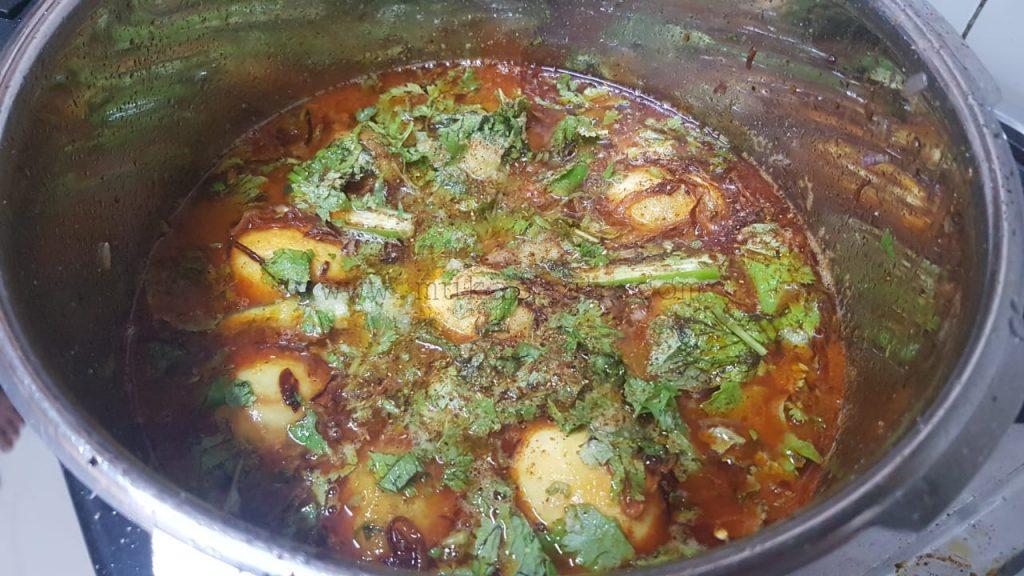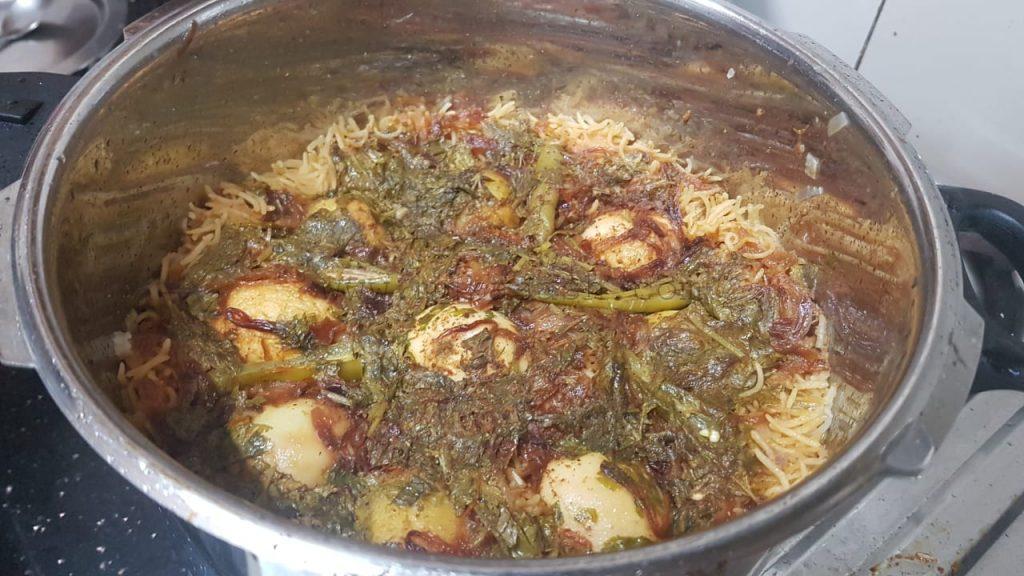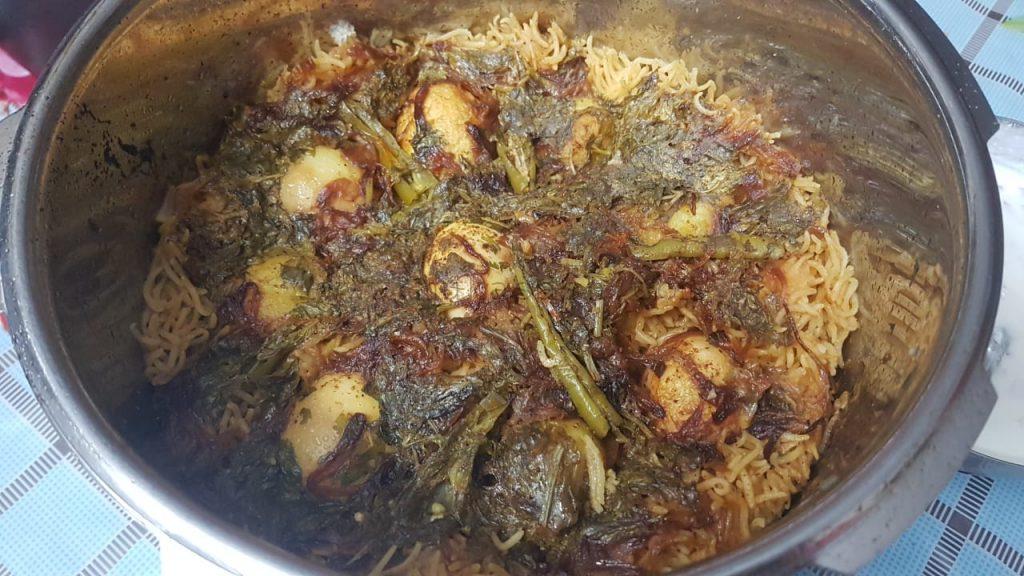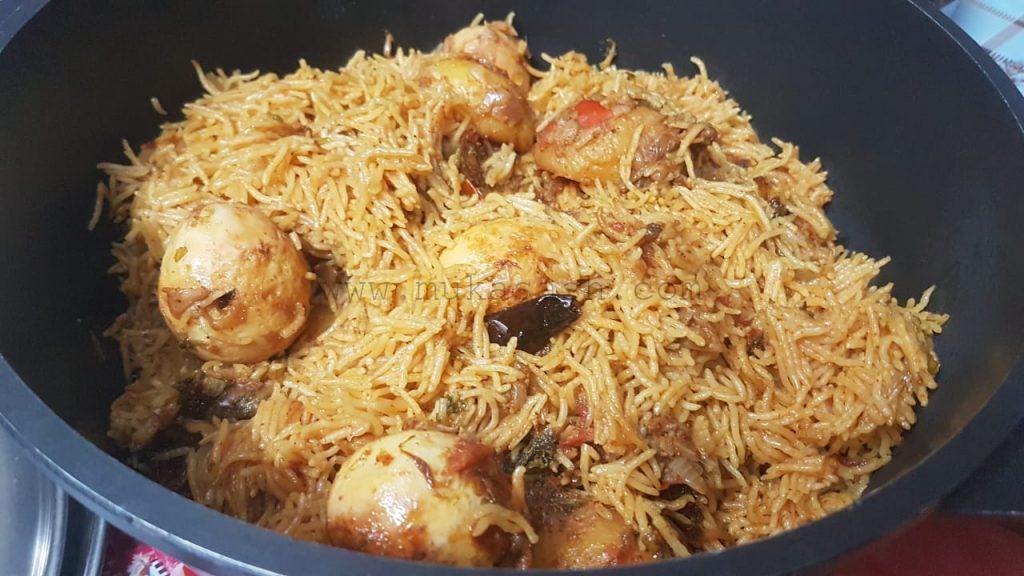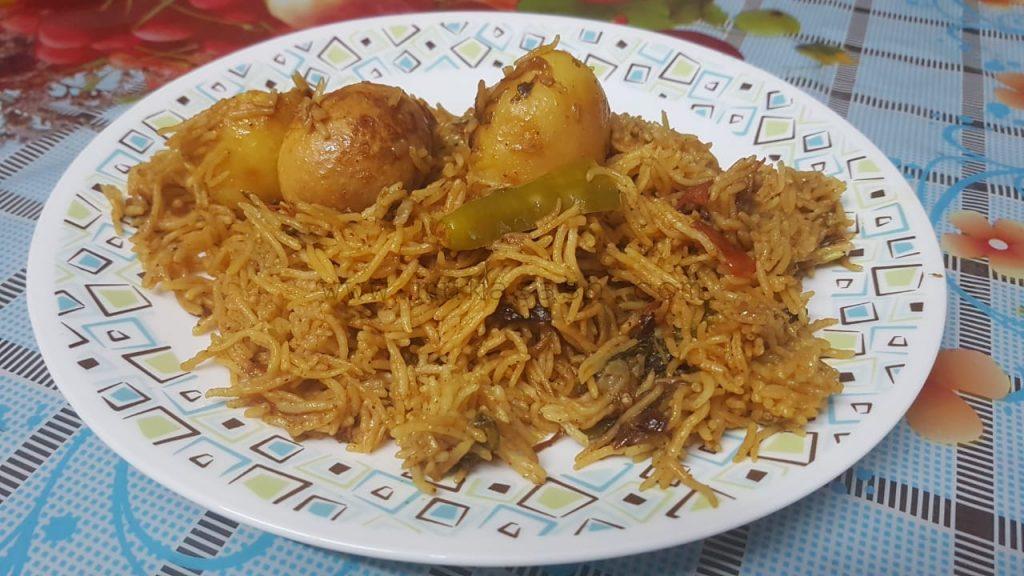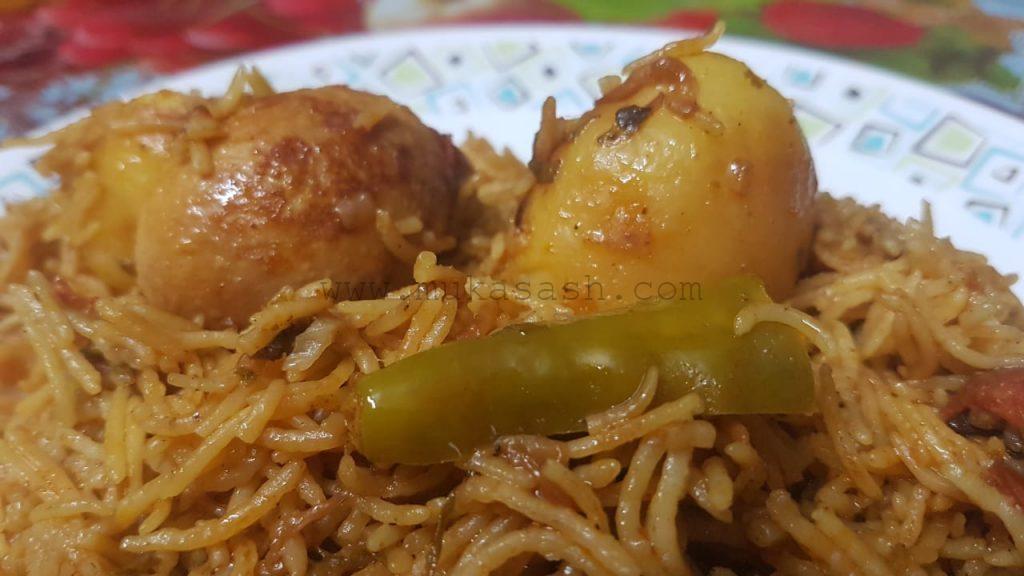 That's pretty much how the biryani attempt turned out to be! I should say, we loved it. I'm definitely enjoying this new timepass in the kitchen. As far as it turns out okay, and the family loves it, I'm gonna be trying out more dishes.
If you liked the pics and the 'making of Egg Biryani' feel free to try it yourself ! 🙂
If you'd like to see a few other dishes I made in the last weeks, here's a link to them –
Chinna Vengaaya Kaara Kozhambu
Sambhar, Rasam and Potato Fry
See you again, hopefully with another dish, very soon!