Kanchipuram Idli, another tradtional dish that brings back lot of memories of childhood. The huge cylindrical Idli that is available at Varadharaja Perumal temple in Kanchipuram, is a must-have. Its unique flavor from the Mandhaarai leaves that are wrapped around the Idli, is wonderful. It is available at a few places in Kanchipuram, but definitely not in restaurants in Chennai.
Making it at home was something I've been planning to do for a while. With a contest focusing on traditional Indian recipes, decided to give it a shot. This attempt is totally inspired from a recipe by Chitra Murali's Kitchen, on Youtube.
Here's the pictures from my attempt.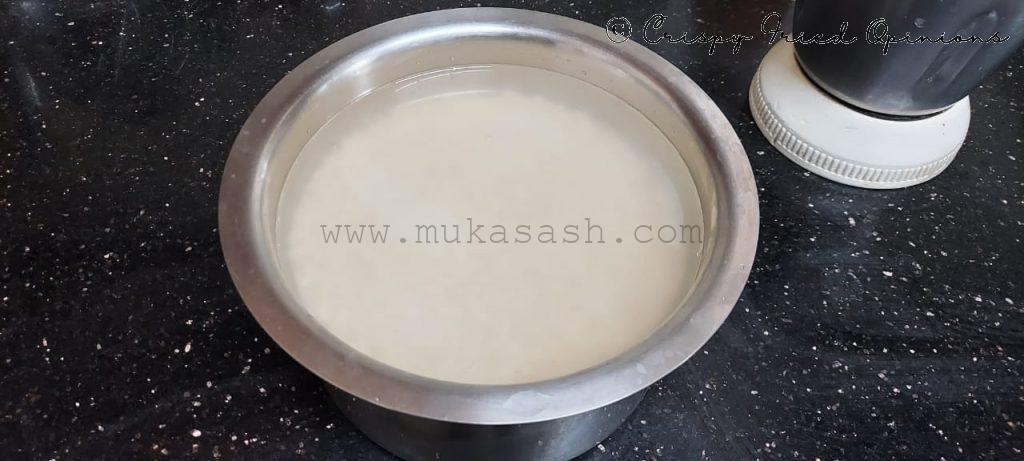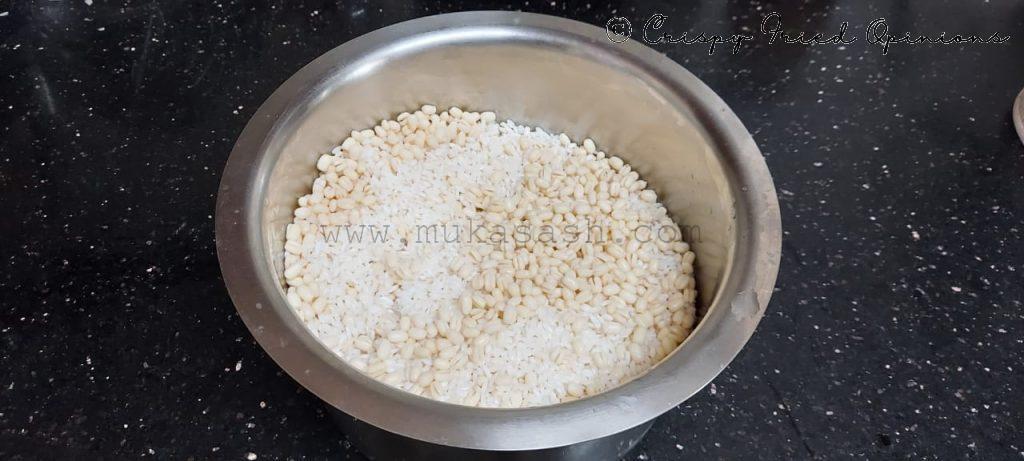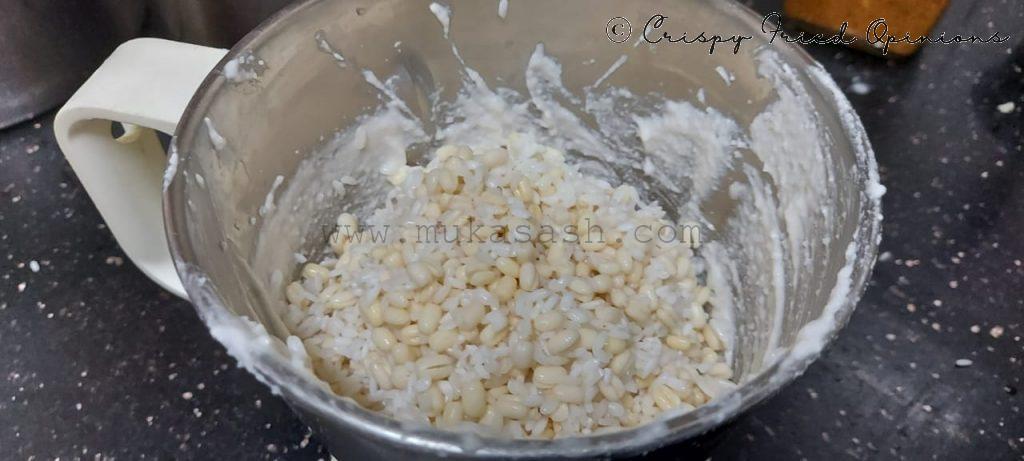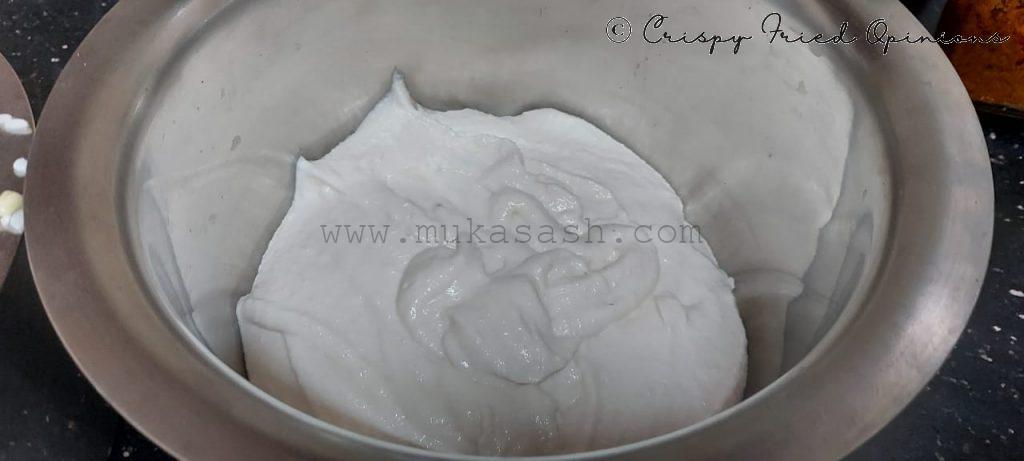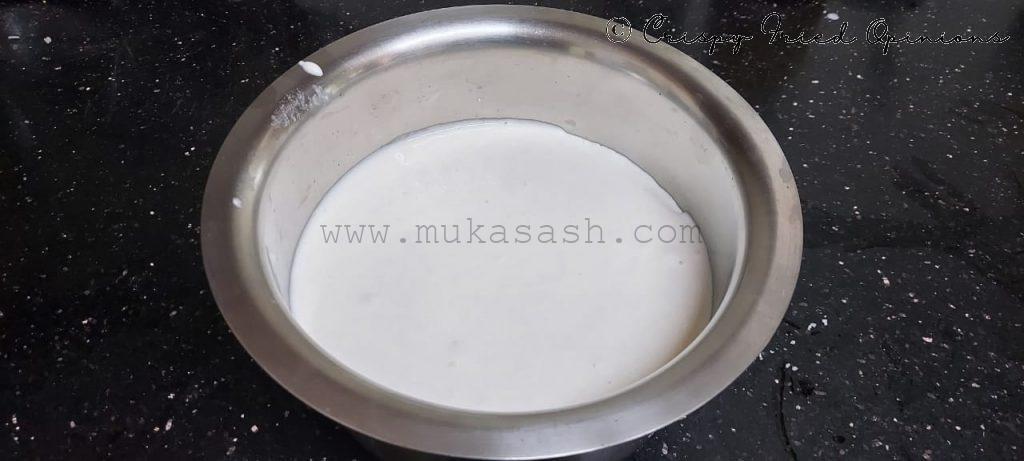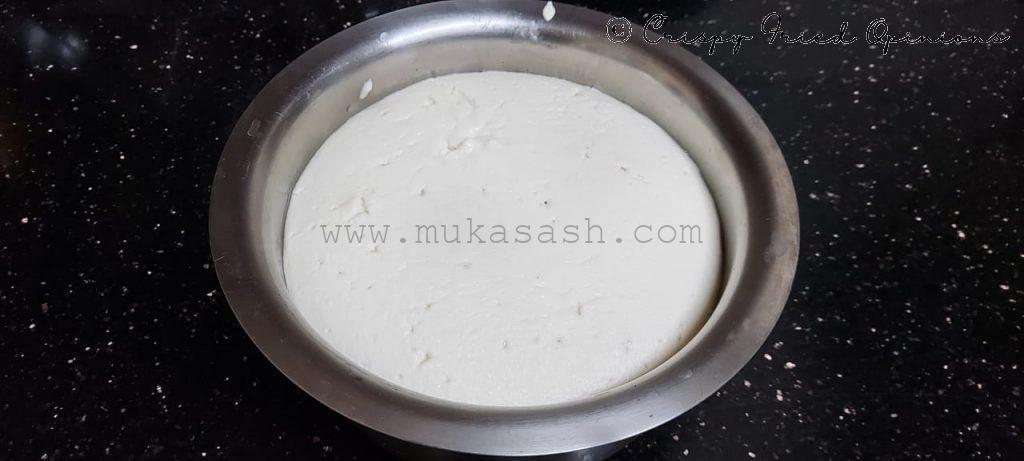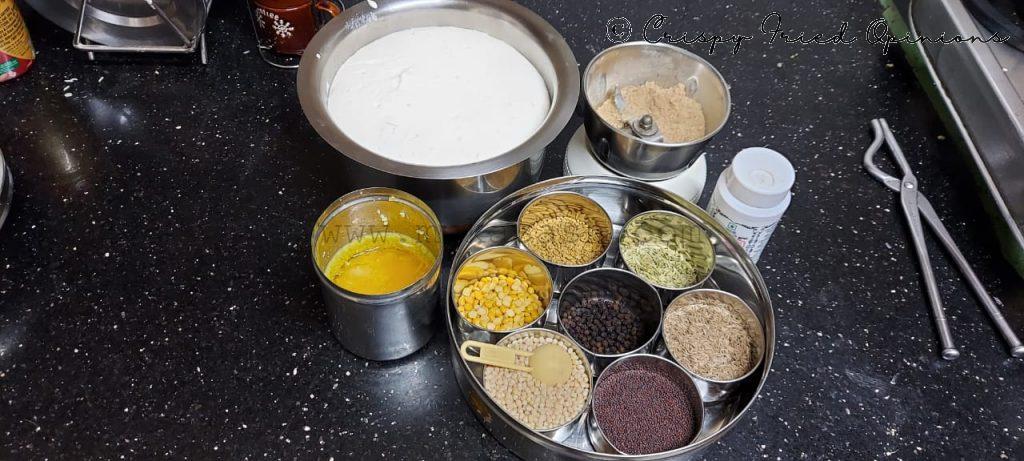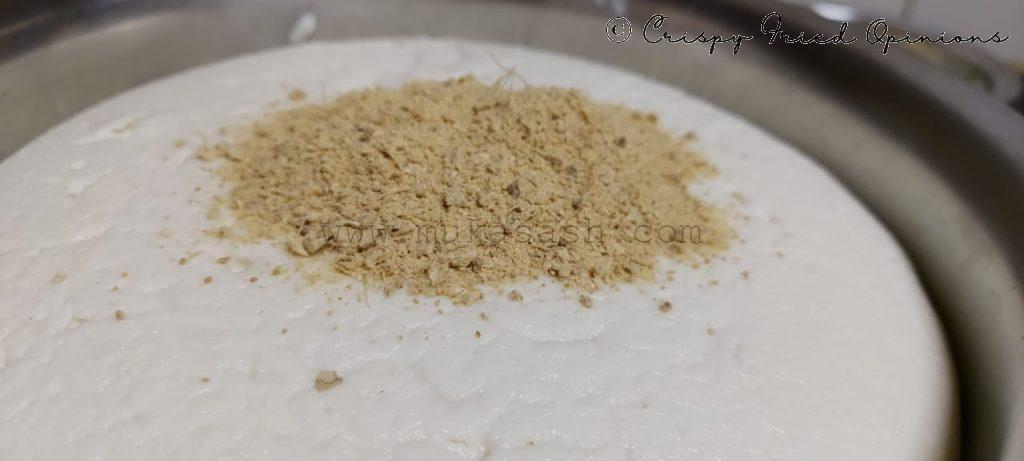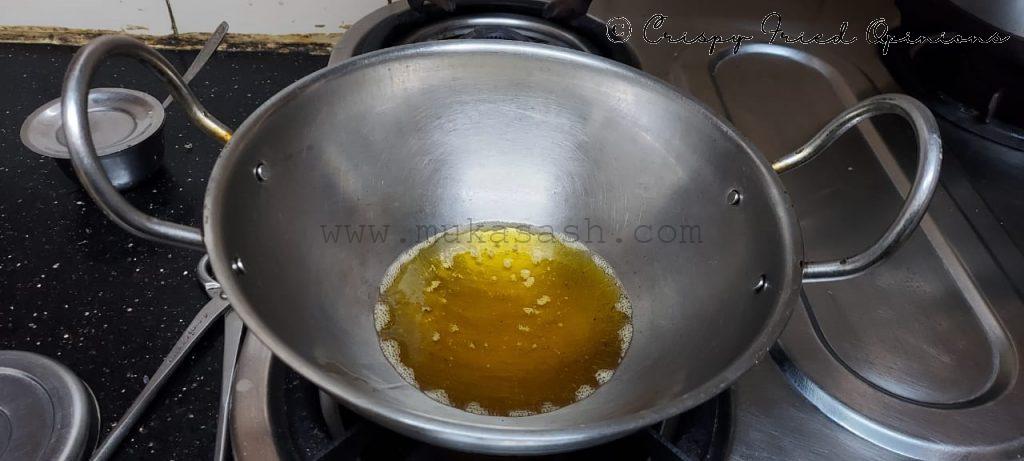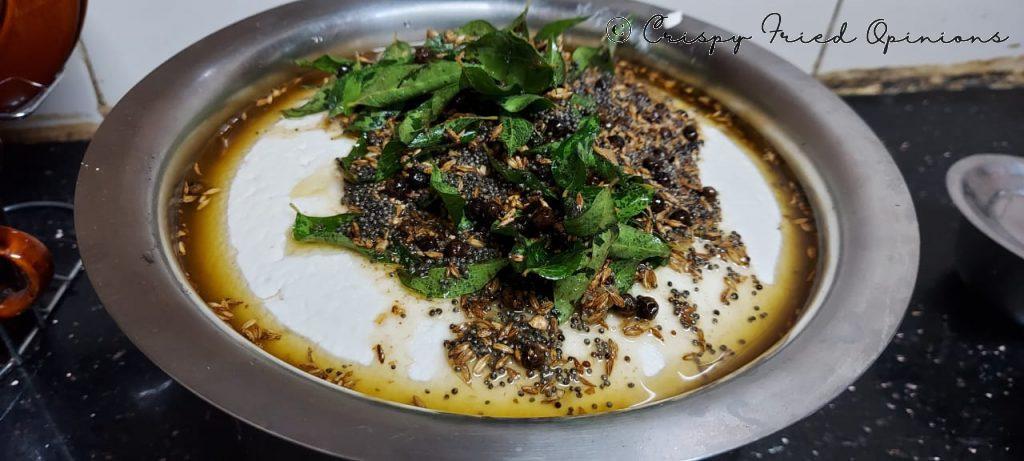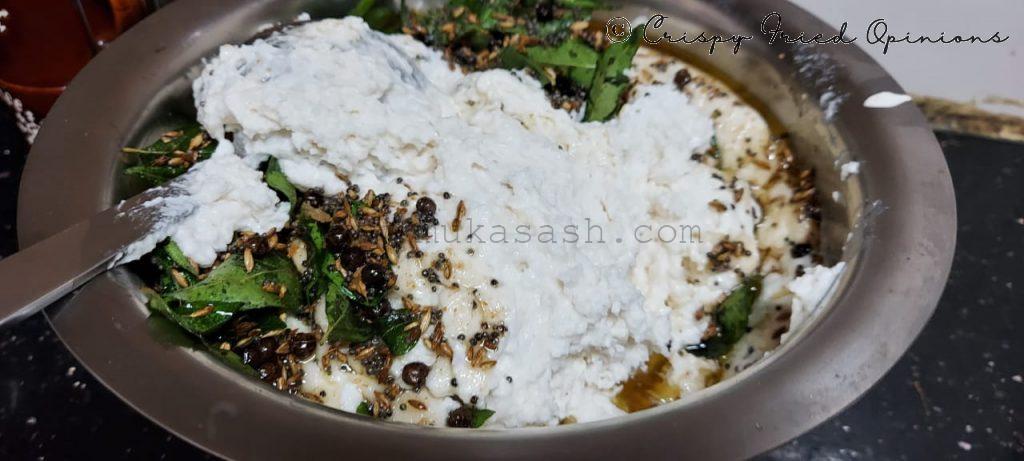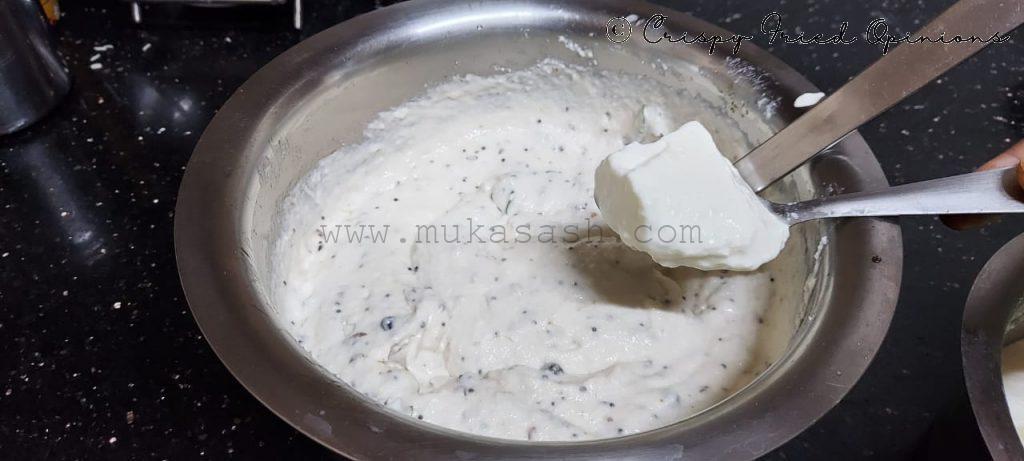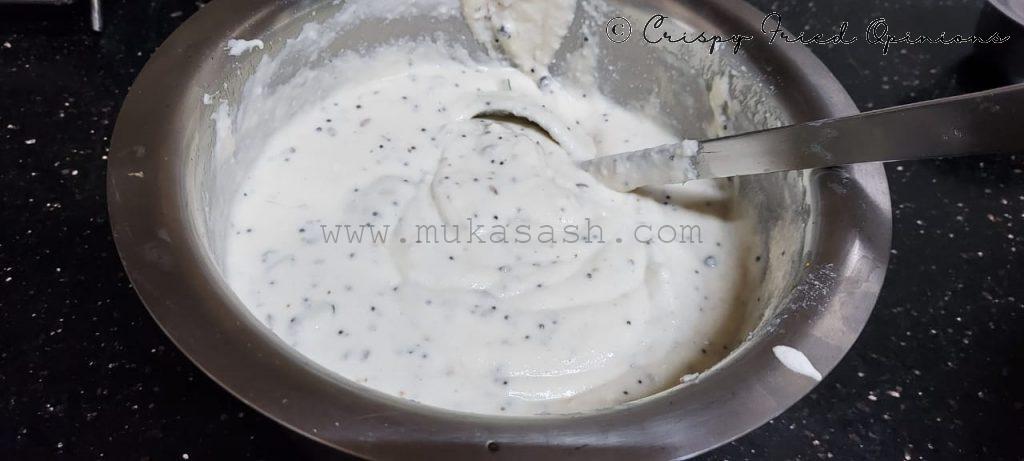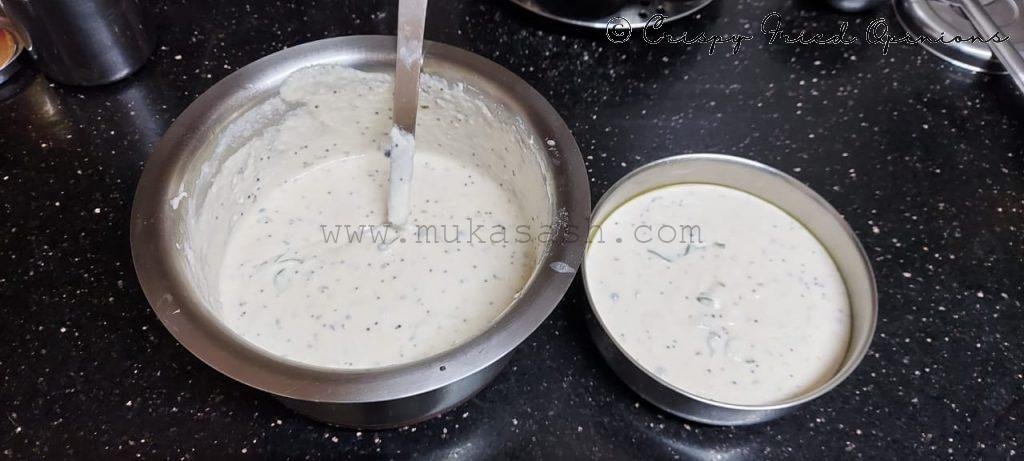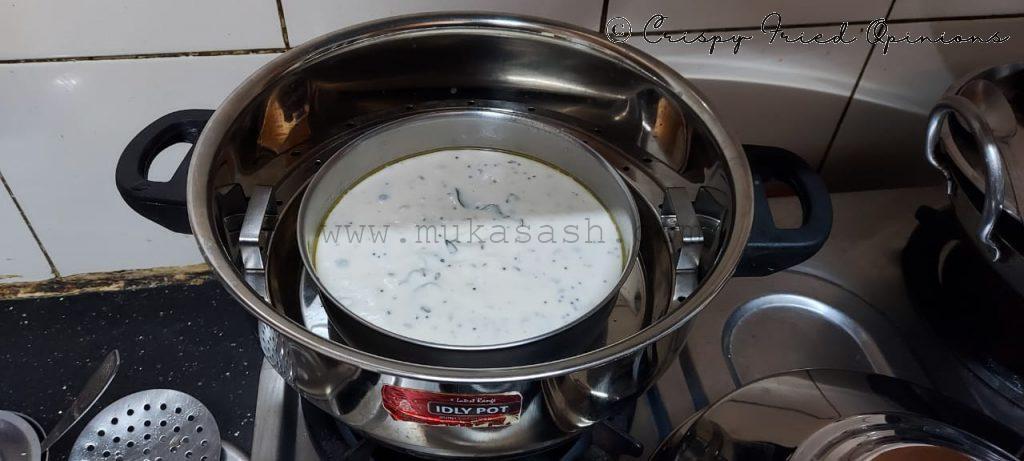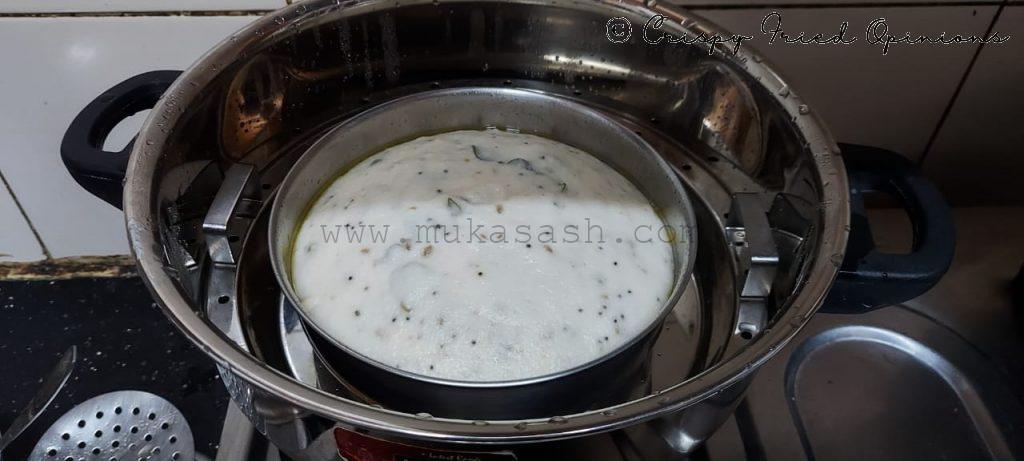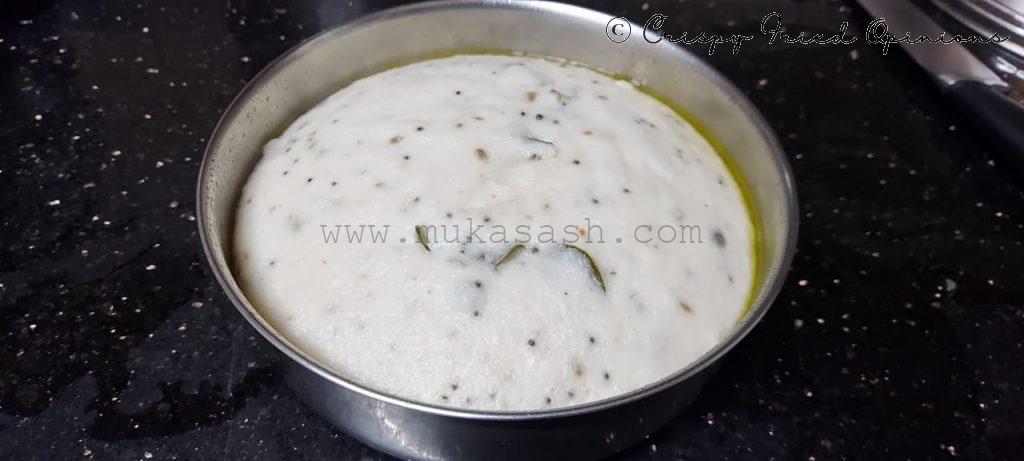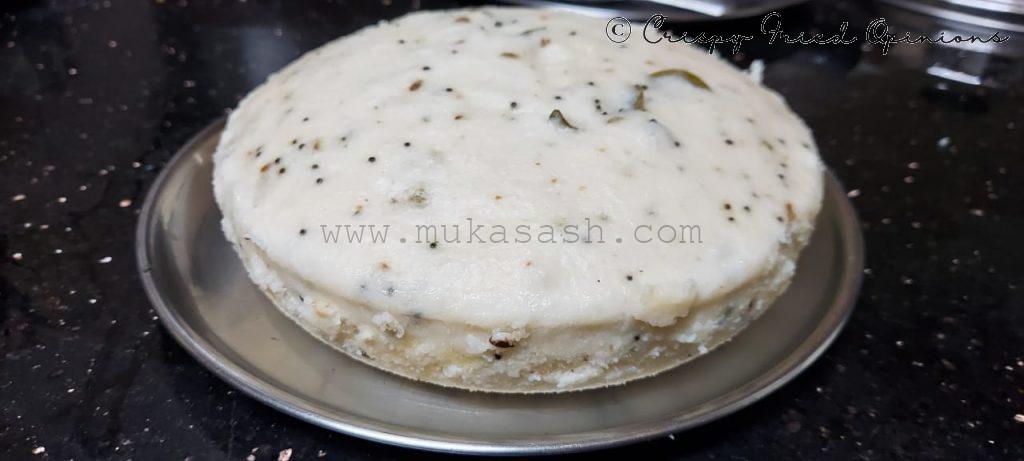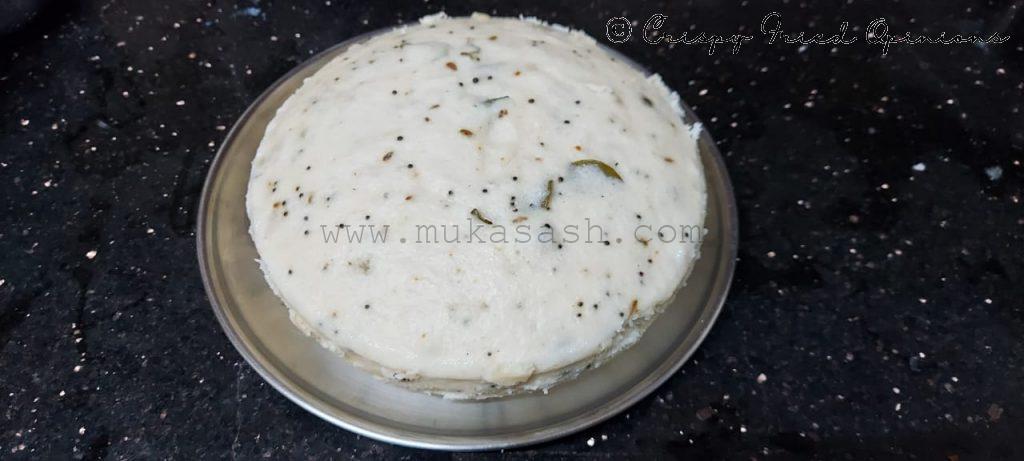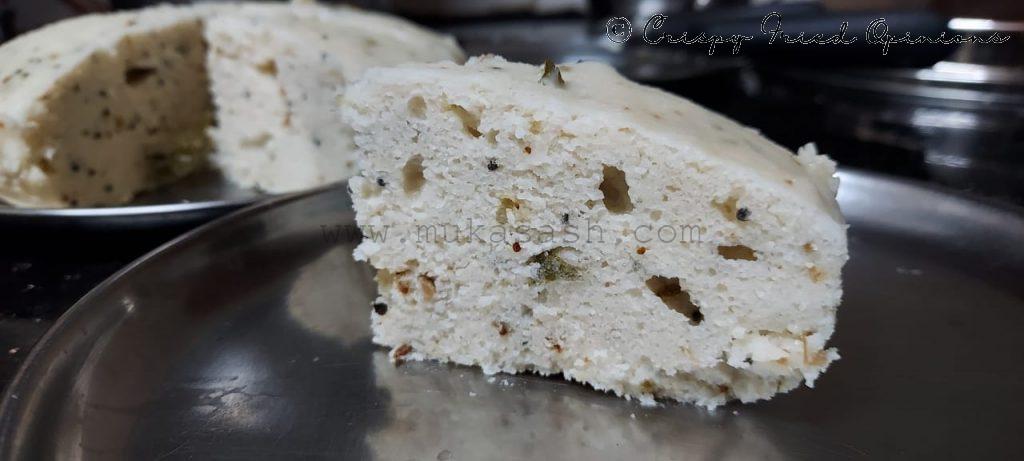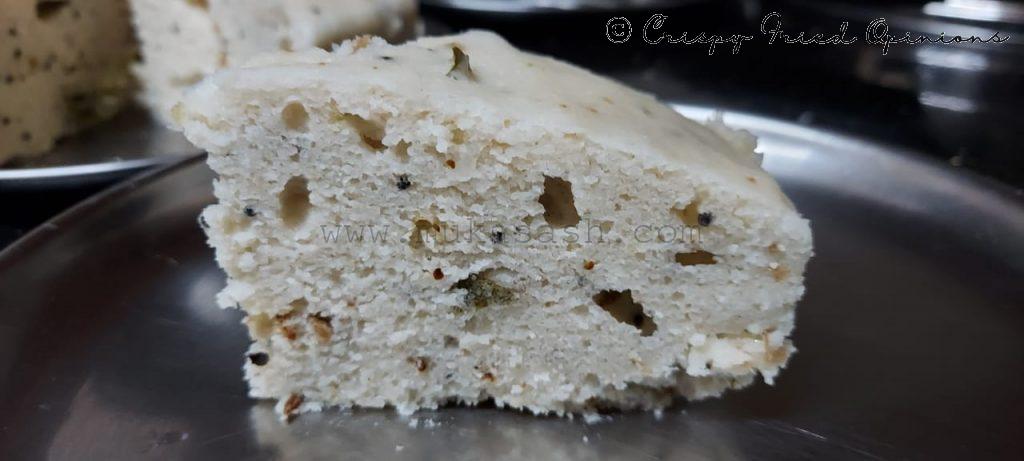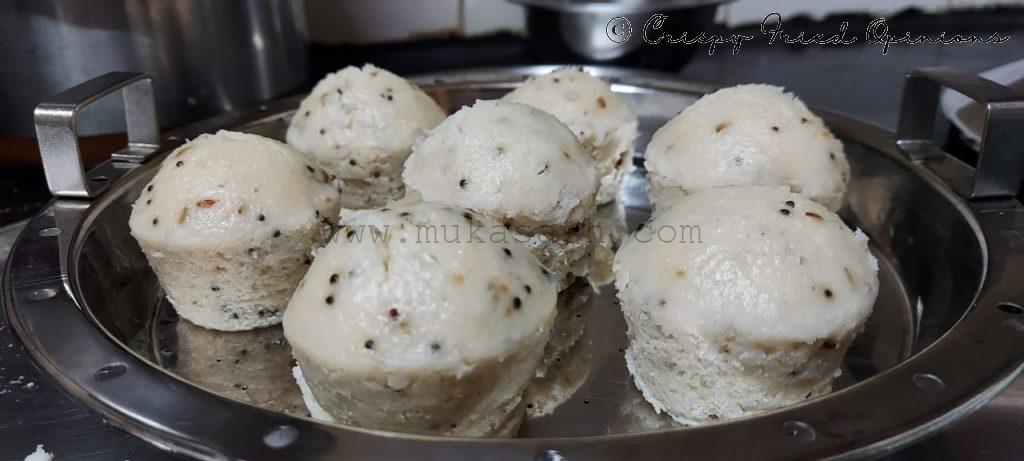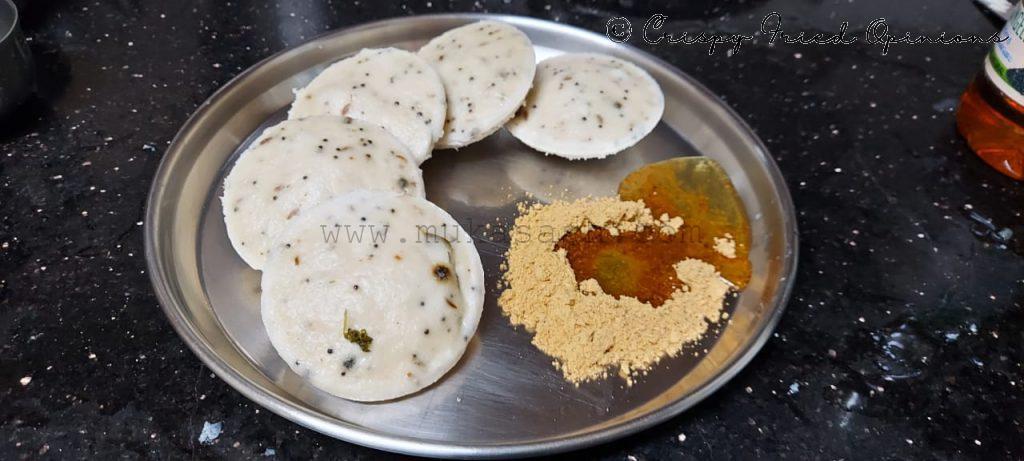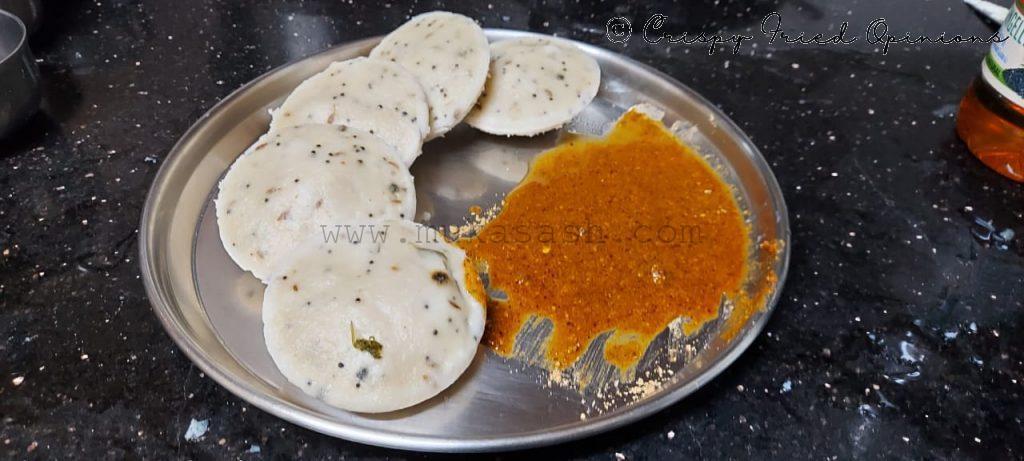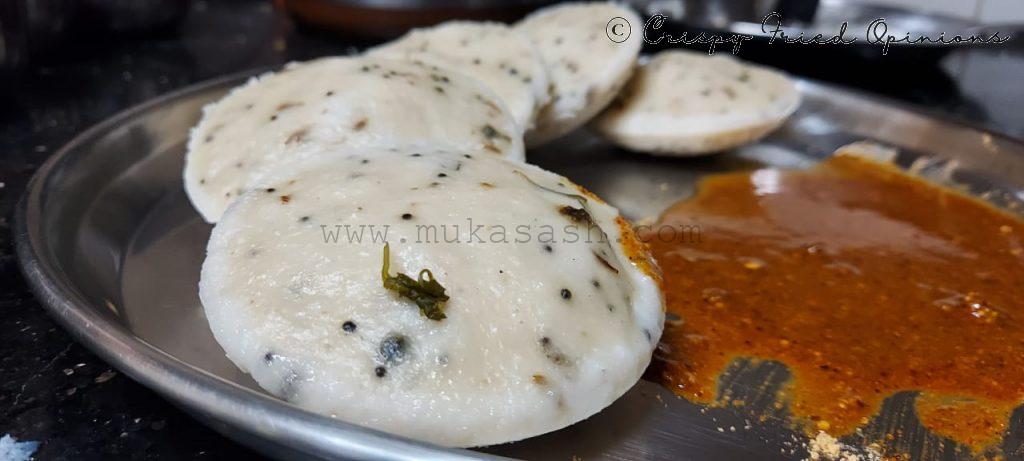 Normally i do not write a recipe, since this is also an entry for a contest, I had to! 🙂
Ingredients
1 Cup Pacharisi (fully polished Rice)
1 Cup Puzhungal arisi (parboiled rice)
1 Cup Ulundhu (urad dal)
2 Tsp Sukku Powder (Dry Ginger Powder)
4-5 Tbsp Ghee
2 Tsp Mustard seeds
2 Tsp Peppercorns
2 Tsp Cumin seeds
Pinch of Asafoetida
Curry Leaves
Salt to taste
2-3 Tbsp Curds to dilute batter consistency
1. Soak polished rice, parboiled rice and urad dal for 4-5 hours.
2. Grind into a batter with no/minimum water. Make sure it is slightly coarse and not too fine.
3. Allow it to rest for 7-8 hours for fermenting.
4. Add dry ginger powder on top of the fermented batter, do not mix it yet.
5. For tempering, heat the ghee, add mustard seeds and let it splutter, add peppercorns, cumin seeds, pinch of asafoetida, and finally curry leaves.
6. Pour this hot mixture right on the dry ginger powder on top of the batter.
7. Now, mix well. You may add salt now, or earlier too.
5. Add curds as required to bring the batter to an Idli-batter like consistency.
6. You may use any shaped vessel of your choice that goes into the Idly steamer. Grease it in advance.
7. Steam it for 20 minutes, check with a needle or knife, if cooked well.
8. Serve it hot.
That should make a wonderful Kanchipuram Idli, at home!
Yes, Mandhaarai leaves are missing and so is its unique flavor, but the rest of the flavors of Sukku, the punch from the peppercorns wont disappoint you. It definitely reminded me of the temple Idli.
I made it in 3 shapes just to get the kids excited, and sure they were!
If you liked what you just read, feel free to share this post and try it out yourself. If you would like to look at what else I have cooked during the lockdown, check out my cooking experiments.
I'll see you again with another experiment from the kitchen, until then, taata! 🙂