The Wedding Biryani, as the name states, is an experience akin to a feast at a Muslim Brother's Wedding, which was conceptualized and developed by the promoters of Coal Barbecues. What makes it special is that the dine-in, unlike any other restaurant, is a typical batch by batch 'pandhi saappaadu' with an unlimited serving of Chicken or Mutton Biryani with choicest accompaniments.
Staying in Velachery, this is one of the places that I have noticed from the day they opened. They had their fair share of controversy during the pandemic, the interim shutdown and reopening, and so on. Finally, they are in a mode of normal execution for the last few months.
Every Sunday, I have witnessed at least fifty-sixty people or more standing in a queue to get a takeaway of their biryani, and probably as many waiting to dine in. The road, thankfully very wide, could accommodate cars all along that stretch where the new flyover is built. The eagerness to try only increased with time though there have always been mixed reviews about this place.
Finally, managed to make a lunch plan along with a friend. We reached there around 1:45 PM only to witness very similar scenes. People lined up for takeaways and dine-in. After an enquiry, understood that we stood a chance only for the 3:00 PM batch. At best we could make it in by 02:45 PM, we were told. We gave our names and patiently waited, and told him to let us in if there were any cancelations in the previous batches, he agreed.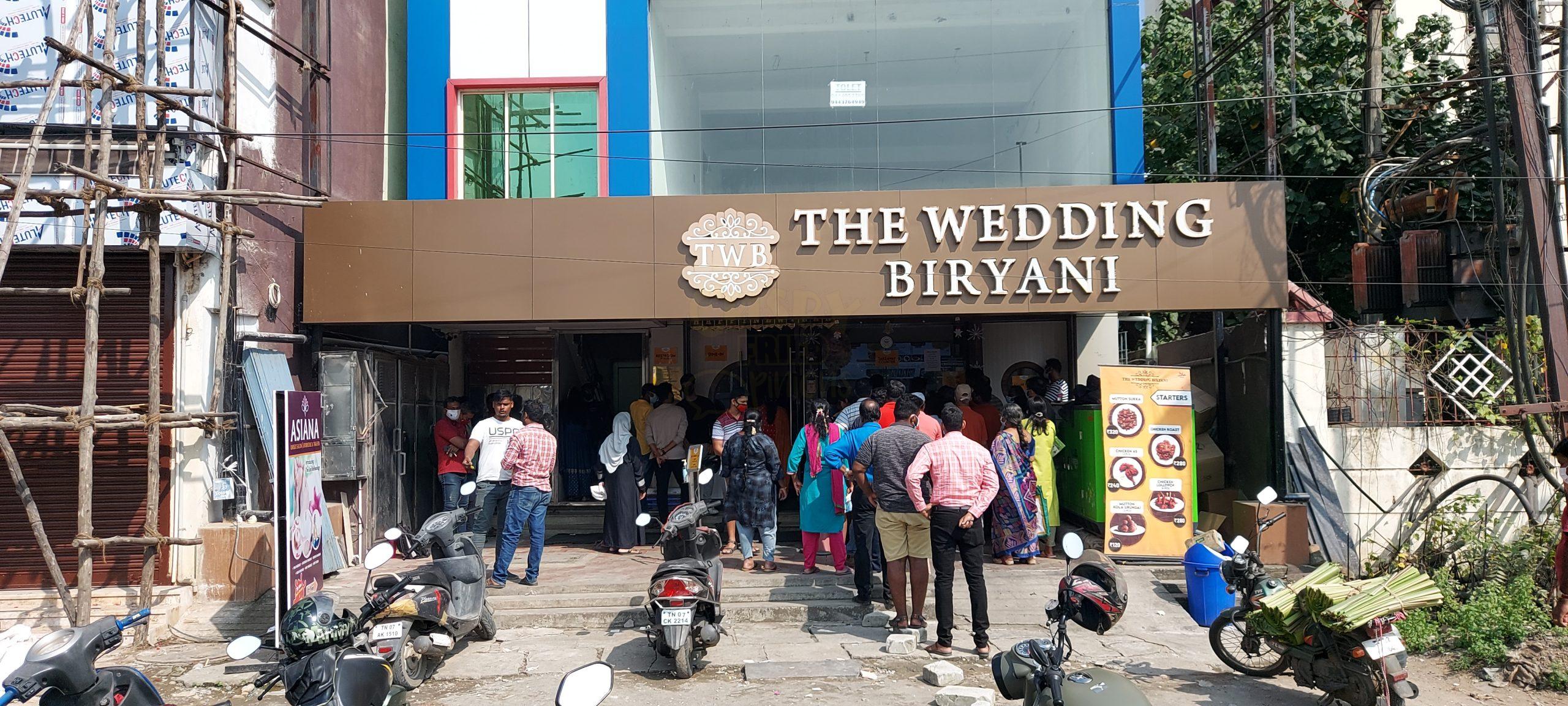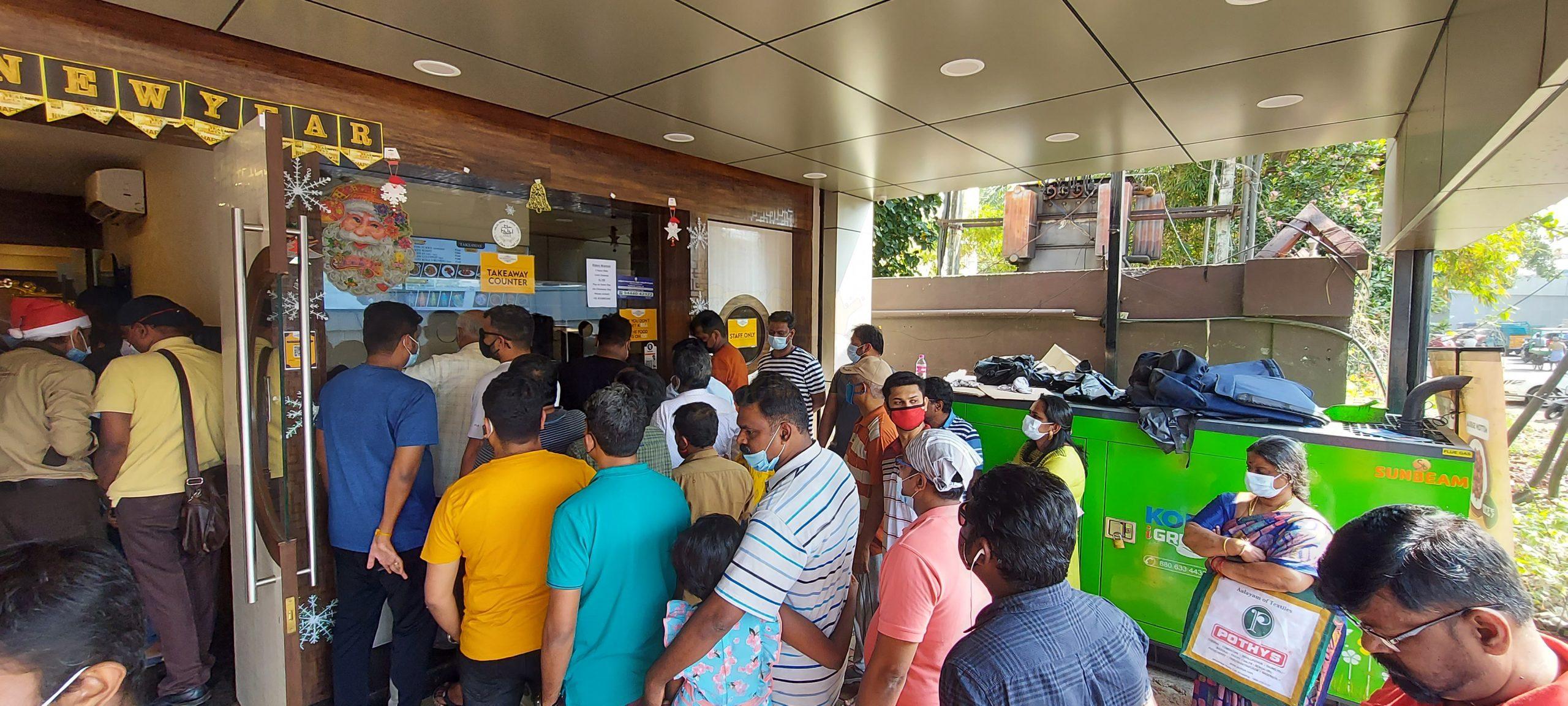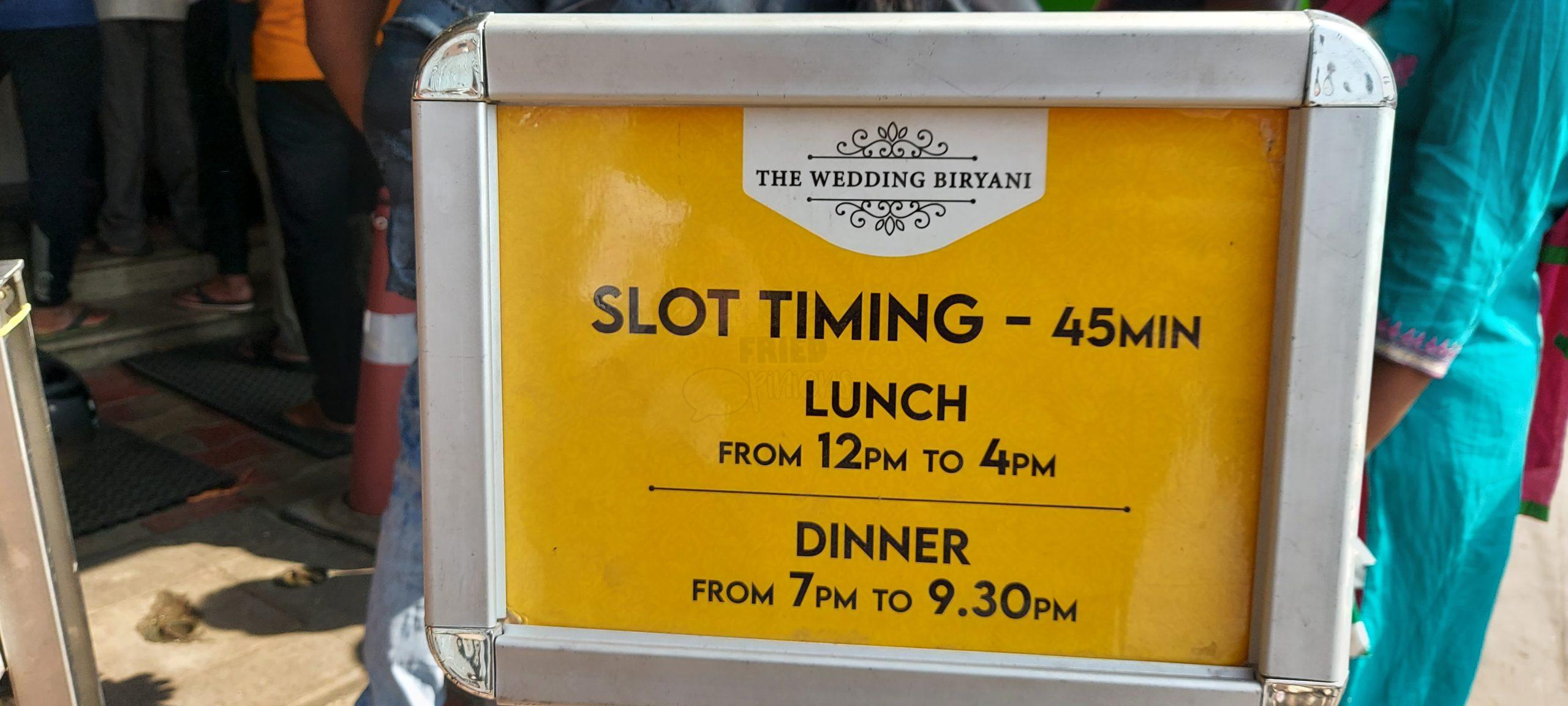 We got lucky and we were allowed in less than 10 mins. We had to purchase the token in advance. Got a Chicken Biryani Combo for myself and Mutton Biryani Combo for my friend. We settled down just like how we take seats at a wedding feast.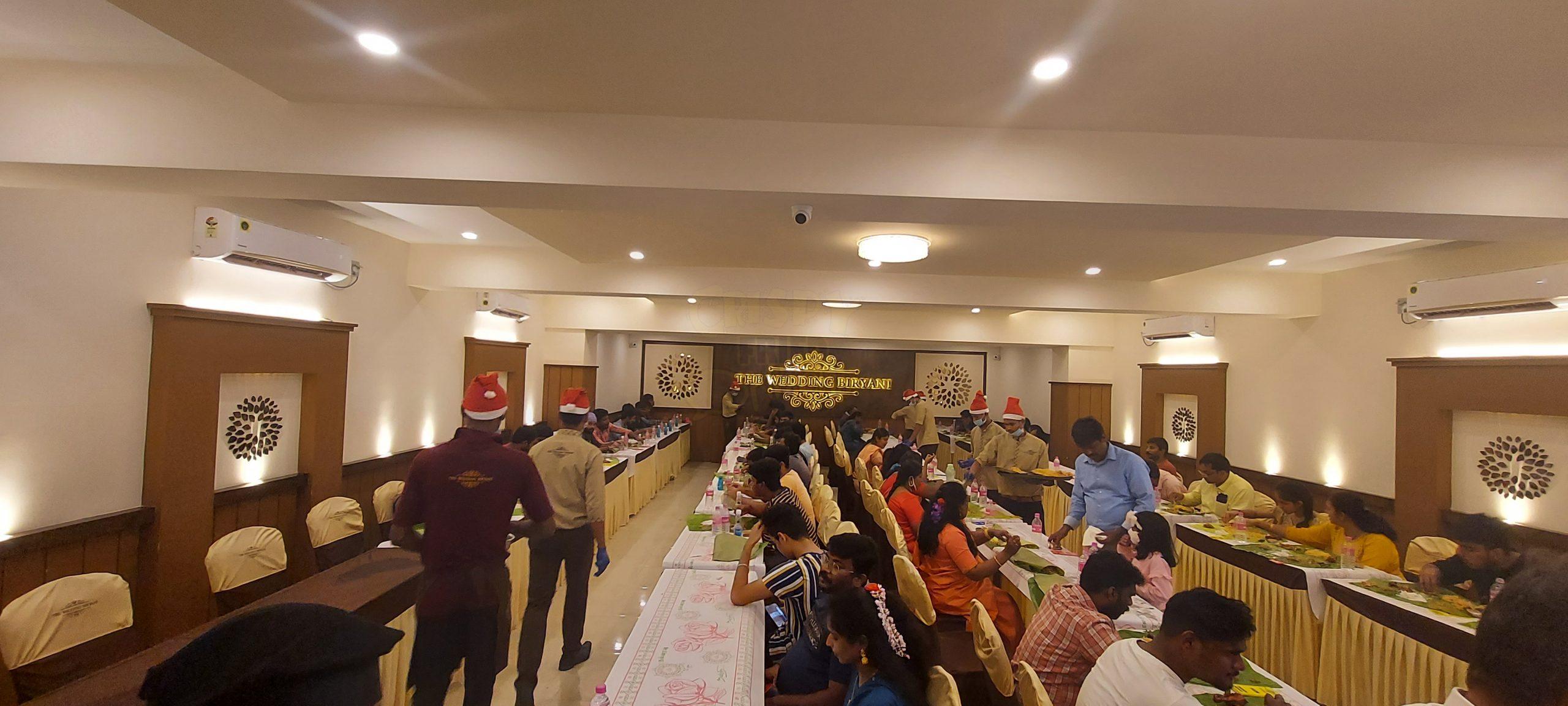 Biryani (Mutton/Chicken), Brinjal gravy, Raita, Bread Halwa, a Chicken-65 Leg Piece was served on a nice plantain leaf. First look, they were generous with both Mutton and Chicken pieces.
Friend said the Mutton pieces were juicy and very soft. He did enjoy the biryani.
Chicken Biryani was also very good. Long-grained Basmati rice, nicely and subtly flavored, it was very tasty. Chicken pieces in the biryani were a bit hard. The ones with bone were good. The Boneless pieces were chewy. Not a great fan of bland chicken in Biryani, so didn't have much of it.
Chicken Leg piece deep fried was good, but quite obviously when a piece of that size is deep-fried it isn't going to get into the inside. I would have preferred small chicken 65 pieces any day. The parts well fried were good, I didn't have all of it, its only a personal preference.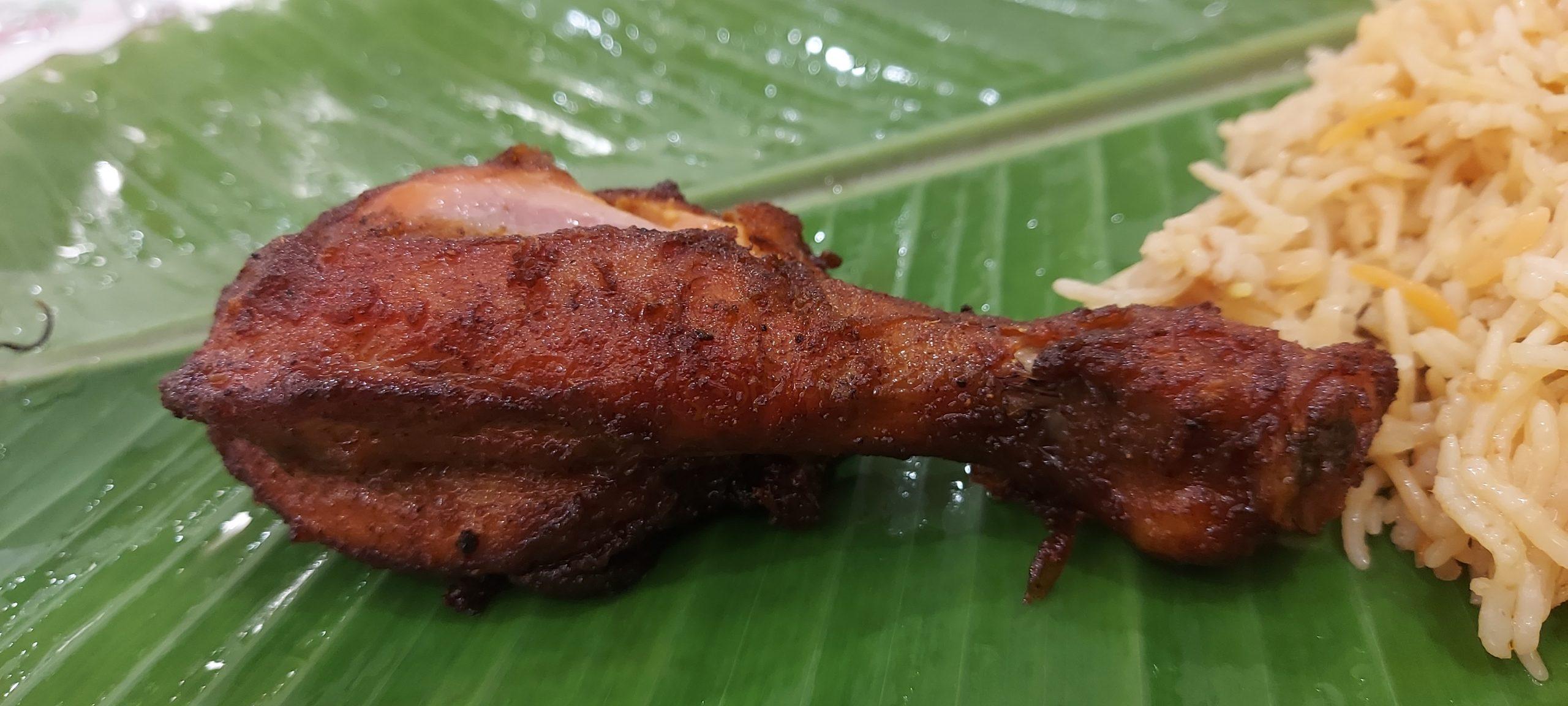 Raita was wonderful. Brinjal Gravy was decent, not wow. Sorry for some shameless self promotion, but the brinjal gravy that I made would beat this out of the park 😉
Bread Halwa was easily one of the best I have had. Absolutely lip-smacking.
They served a generous serving of Biryani the second time, sans pieces though. This was only Kuska. Probably this tasted a bit dry compared to the first serving that came with meat. Nothing worth complaining though.
The previous batches got an ice cream and beeda, we got a small cake and beeda. Perhaps they were out of ice creams. Cake tasted ok, beeda was good.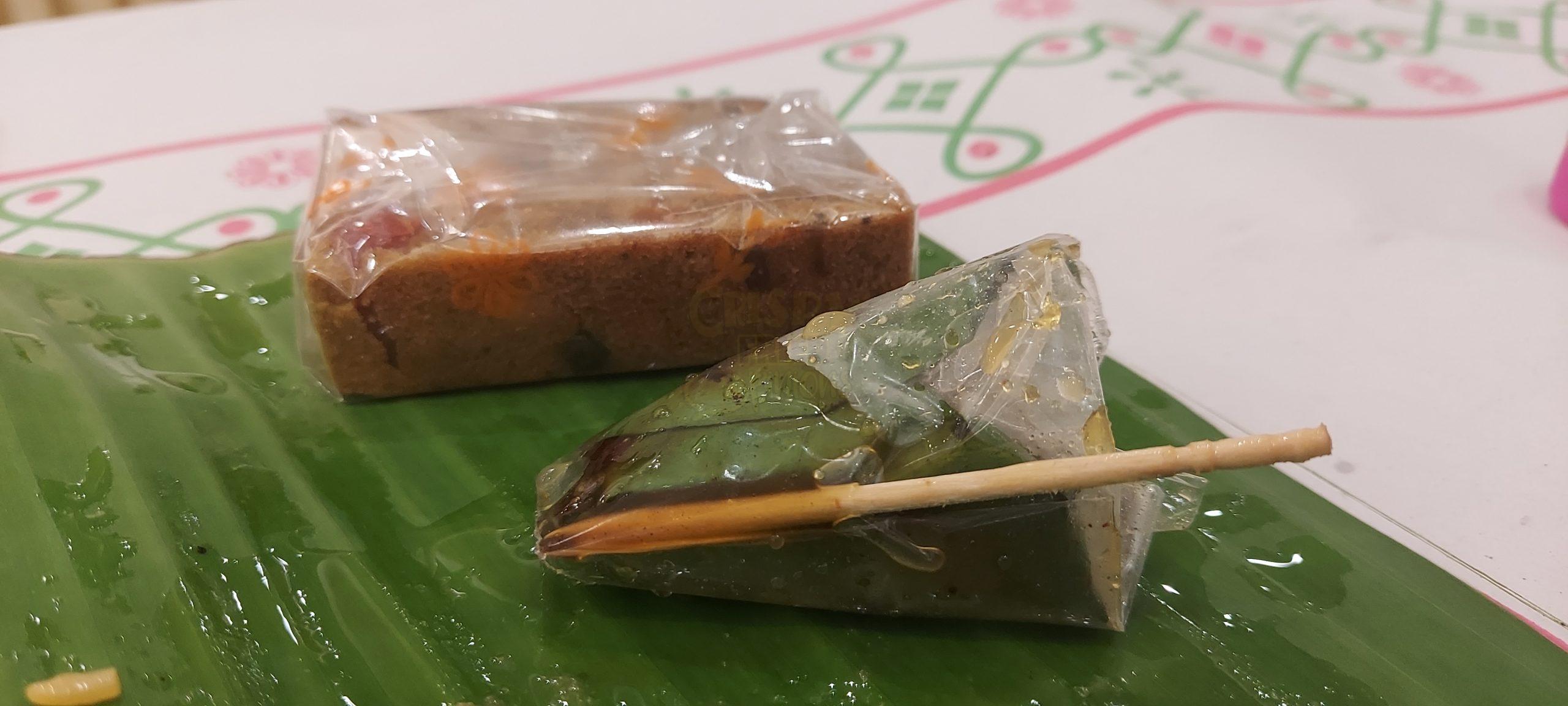 Overall, there was nothing I would really complain about. Yes, personal preferences are there – small Chicken 65 pieces instead of chicken leg piece, and so on. We paid 399 for Mutton Biryani Combo and 299 for Chicken Biryani Combo. There was an option to order side-dishes from the menu, we didn't opt for it.
Their takeaway pack is perhaps inspired by BVK – Bai Veetu Kalyanam who was the first player in this space who made the biryani packing so attractive, worthy of gifting someone! 🙂
The guy coordinating the entry needs a pat on the back! What all people do to get Biryani! A couple of them tried to get into a batch out of their turn pretending to be someone else. He noticed that and stopped them and requested for their Id. They had to leave red-faced. 🙂 The management should implement a more transparent token system which is quite easy to do, so people have clear expectations set on waiting time.
I'd certainly come back sometime if I have to entertain someone to the experience of dining at a Muslim wedding!