Chennai Music season has sprung back to life this year after a literally non-existent 2020 season, courtesy Covid-19. Thankfully, rasikas are able to go to these sabhas for good music, dance, and food, this year!
Over the years, it has become more a customary thing for me to visit these sabha canteens just to enjoy what they have to offer. You can look up my various dining experiences here.
Yesterday was no different! Had some work at Alwarpet, immediately made up a dinner plan with a friend just to check out what Sri Sasthalaya Catering Service had to offer this year. They have the same set up year after year at the Narada Gana Sabha, on TTK Road. There is ample space to park cars and two wheelers, that's comfortable. Most of the tables seat about 4-6 pax, so you have to be open to sharing the table. If you're as many as a table's capacity, you can have it exclusively for yourself.
After an initial struggle to catch the waiter's attention, things got moving in a span of 10 minutes after we let the owner know we were waiting to order food. He made us feel comfortable and personally supervised our orders.
We started with Kuzhi Paniyaaram. Freshly made, served piping hot, absolutely tasty. Chutneys were as fresh as fresh could be! 🙂 Especially the coconut chutney, just wonderful!
Millet Pidi Kozhukkattai followed. This was very tasty too, and the accompaniment which was called Kaththirikkaai Kosumalli, a Chettinad specialty. Tasted good.
Next we ordered for Sasthalaya Special Cheese Dosa! Well, just to check out what specials they had! This was a nicely done open Ghee Dosa, probably butter. Topped with Cheese. Tasted good, would be a sure hit with the kids. This is when I had the first sip of Sambhar. Nice and tasty arachuvitta Sambhar.
Adai Aviyal was recommended as their special. In fact, it was Adai-Avial-Vellam-Vennai. I felt the Adai batter needed a little more salt, and could have been a little more on the tawa. Felt the maavu at a couple of places. Avial was tasty, slightly gravy-ish, and not the 'dry' type served in Muhurtha Saappaadu. That was actually a good thing, as it was an accompaniment to Adai. This is something I would give a miss, next time!
Meanwhile friend ordered a Ghee Onion Rava Dosa. This was brilliant. Crispy edges, oozing ghee, tasted wonderful with the chutneys and sambhar.
Elaneer Paayasam was recommended more than once, we ordered one and later repeated another one. Perhaps one of the best I've had in a long long time. Thick and very yummy in spite of not having elaneer bits like most other places do!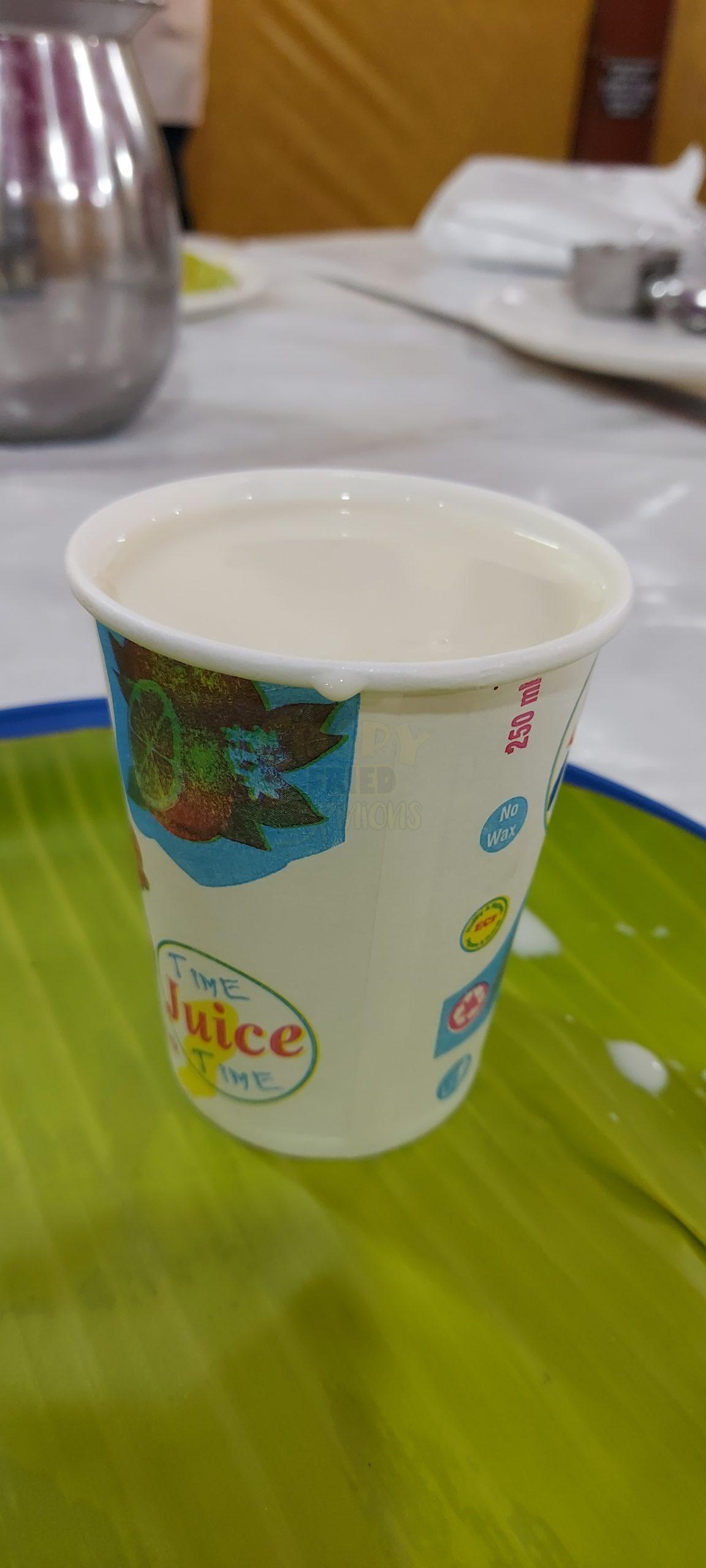 Finally, a spoon of chutney as neutralizer and a Filter Coffee to end the meal. Frankly, I was not impressed. It was nowhere close to Sangeetha and Hot Chips Filter Coffee. It was okay!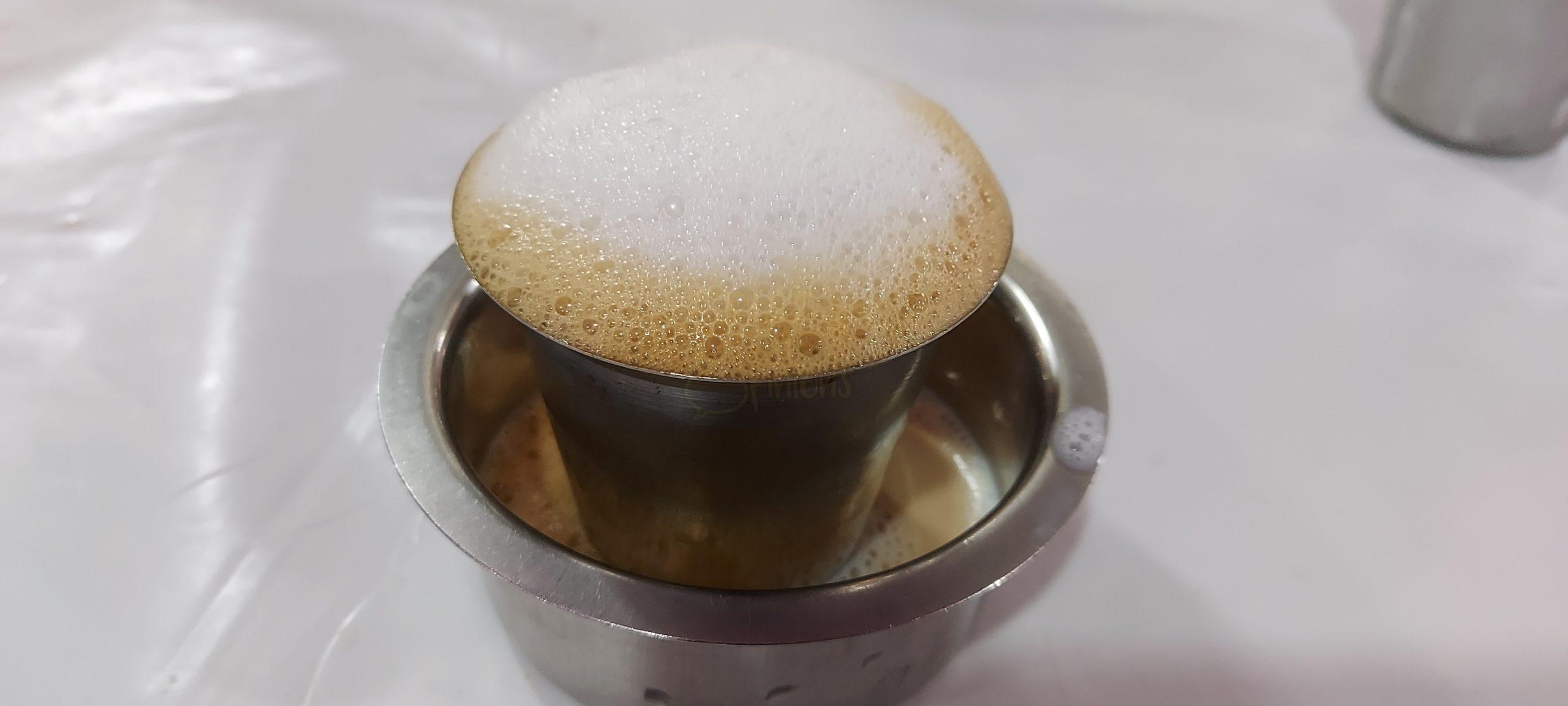 That was how our dinner ended! Paid a little less than 900 bucks in all, a good dinner outing with a friend!
Most of these catering services are normally open until the first week of January, serve breakfast, lunch and dinner and some places do serve special snacks in the evening too.
Are they too pricey? Is it really worth the money? There are many questions generally floating around. I'd suggest you try it out to see what subtle difference they bring in food as compared to most Vegetarian restaurants in the city!
A couple of other places worth checking out this year are Sastha Caterers at Mylapore Fine Arts, and Mountbatten Mani Iyer at Hemamalini Kalyana Mandapam, Royapettah.