Some places leave a lasting impression in our minds, and Coal Barbecues in Velachery has definitely been one such place for me. This must be my fourth or fifth visit here, and every single time, we have walked out completely satisfied. This time was no different!
On the occasion of my son's birthday, we had our extended family come over, and I reserved a table for 11 Pax for the 12 PM slot, a few days in advance. We had no issues with the reservation, in fact, received a follow-up call just a little before 12 PM and we landed there in about ten minutes. A table in one of the corners was reserved for us, comfortable and welcoming! After a brief introduction with the Chef and manager, we settled down and were ready to start!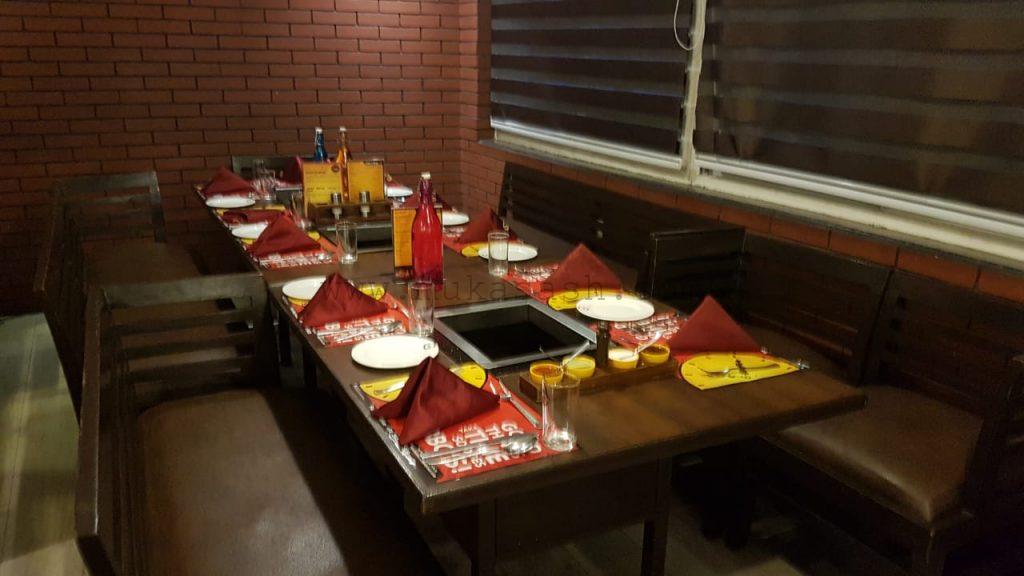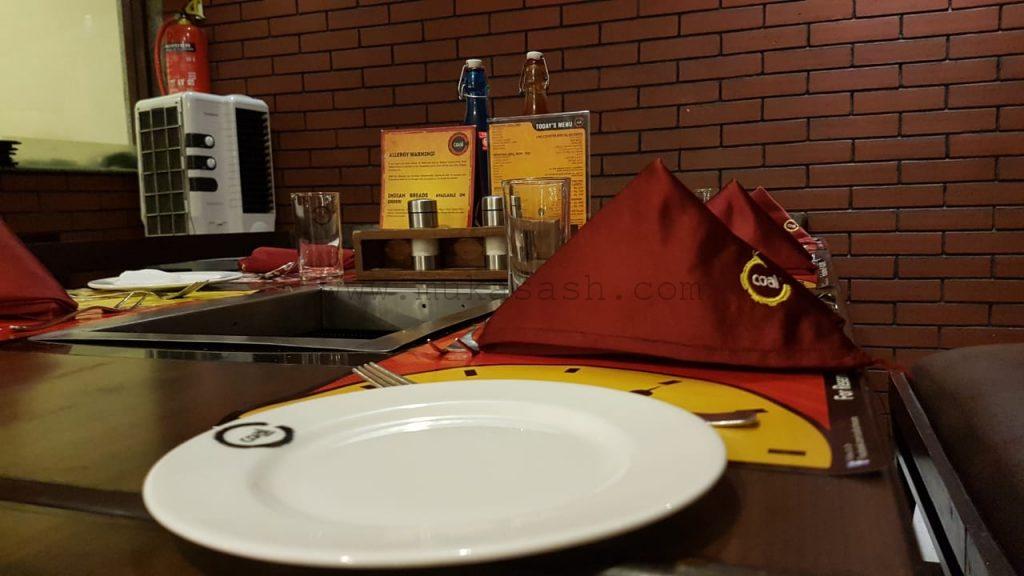 Cold towels and orange juice to start, and one after another the starters were served on the table. There were three vegetarians in the group, and they had clear color code on the plate so as to not mix-up.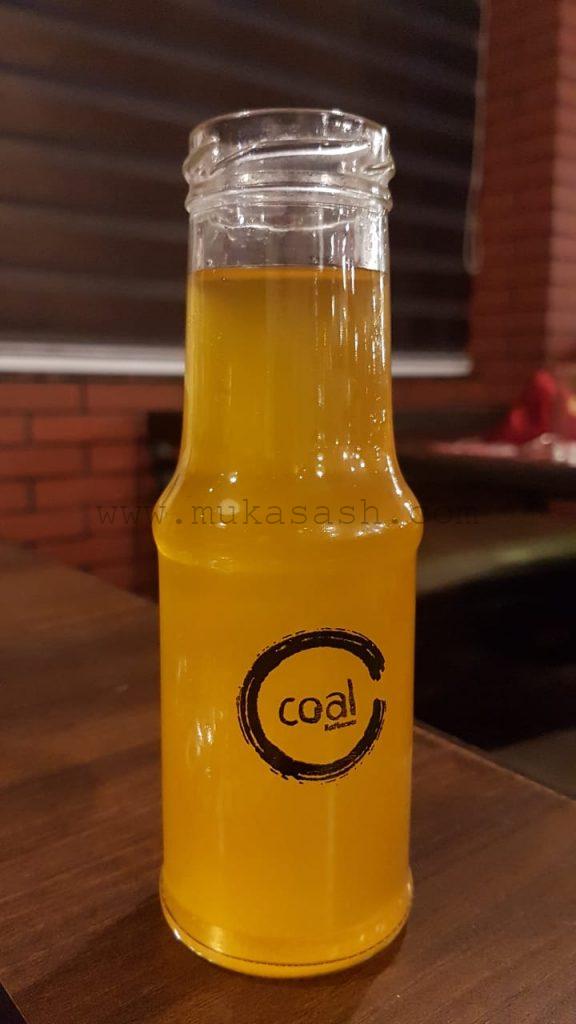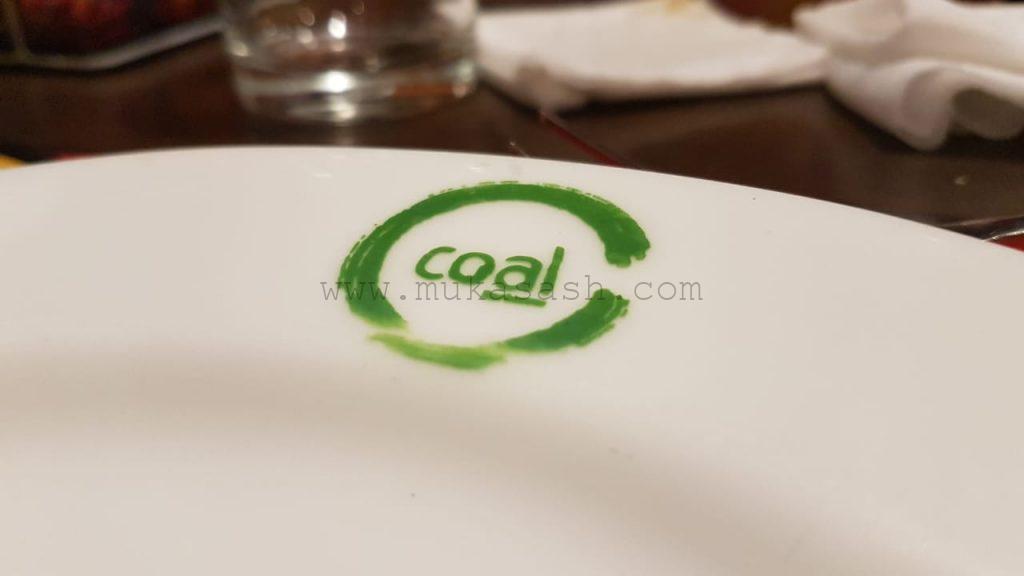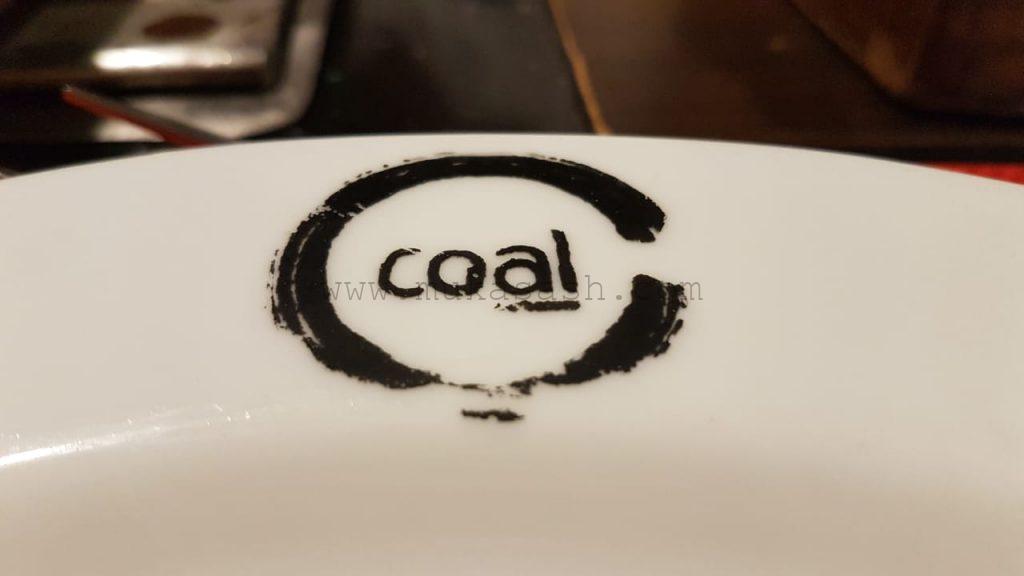 Cheesy Potatoes, Barbecue Chicken Wings, Chicken Legs, Veg Cutlet, Peanut Cutlet, Crispy Fried Corn, Mutton Seekh Kebab were served separately on the pate, in addition to the regular skewers on the table grill.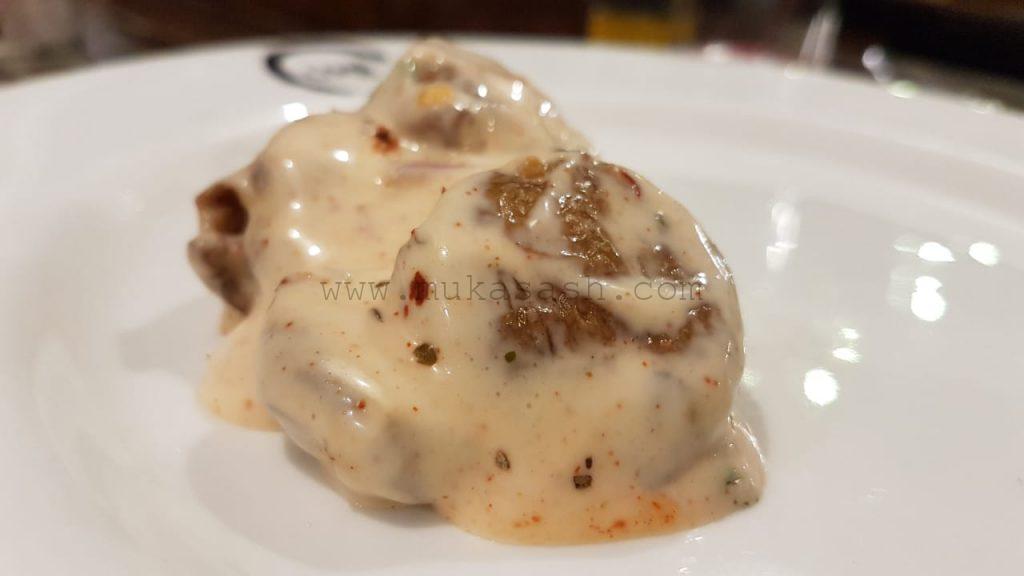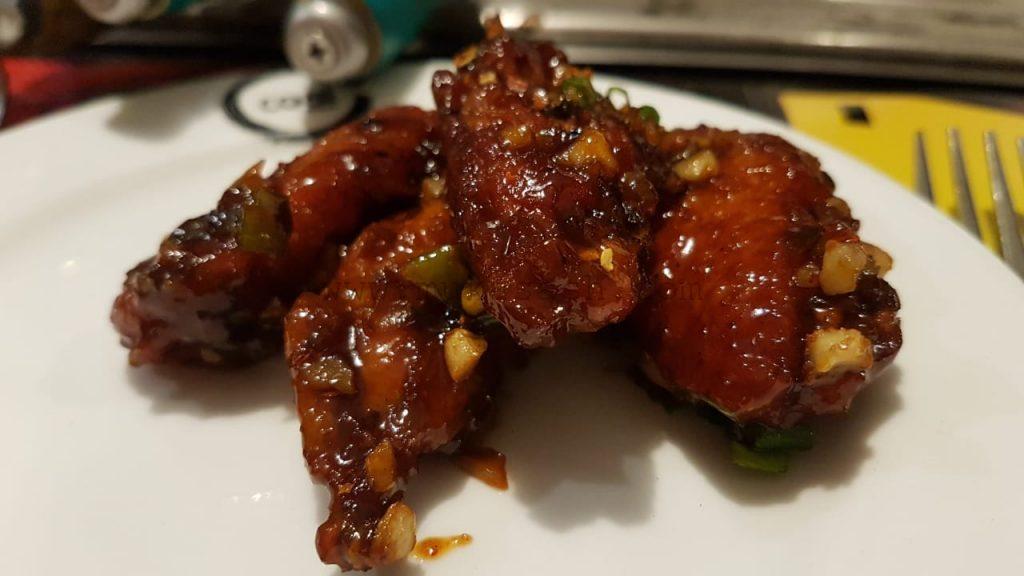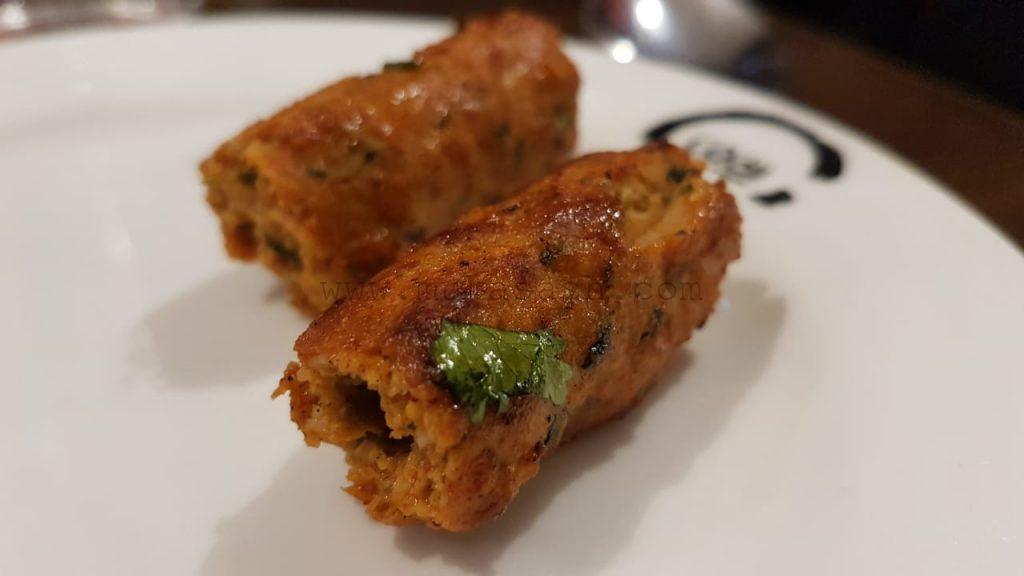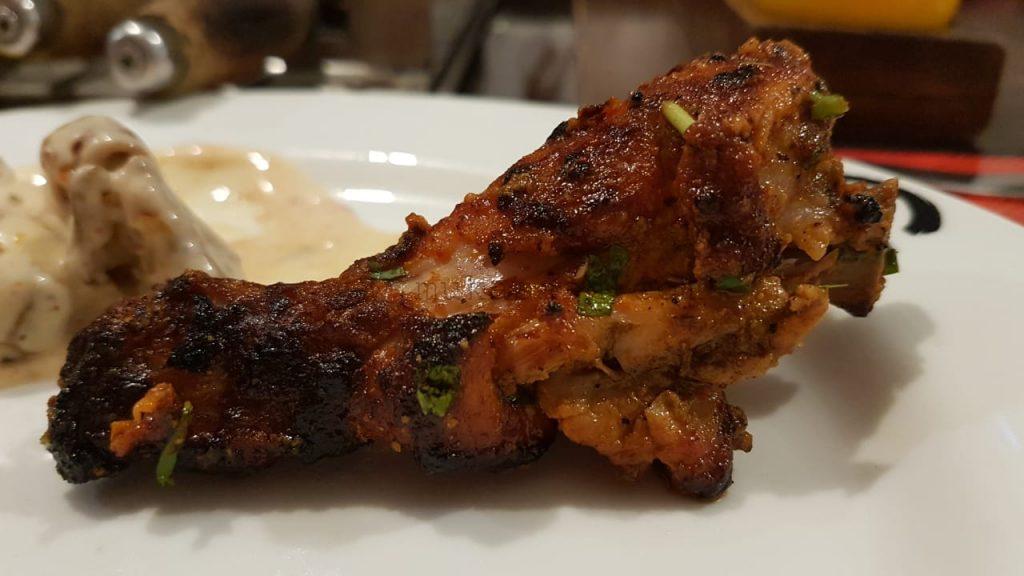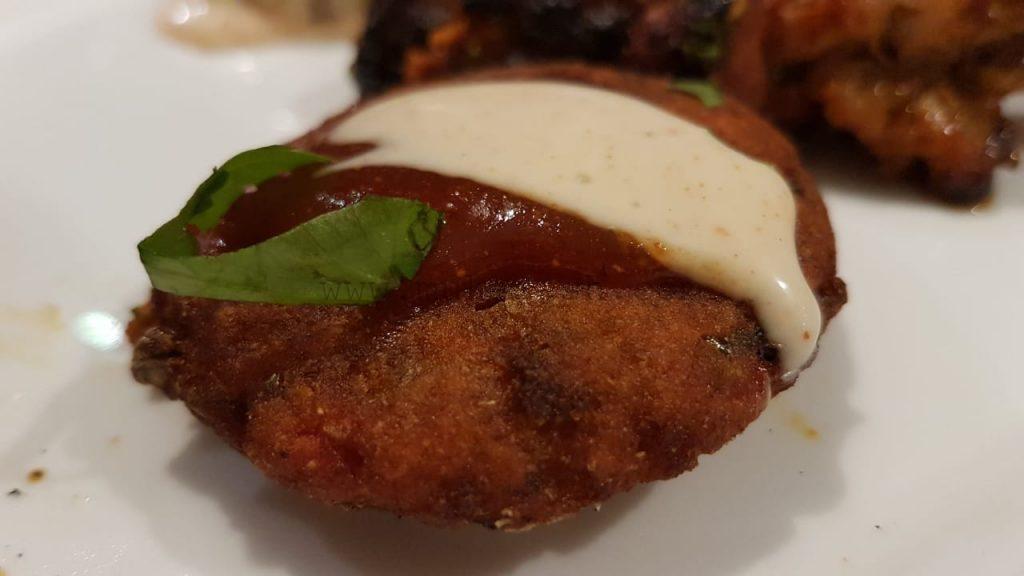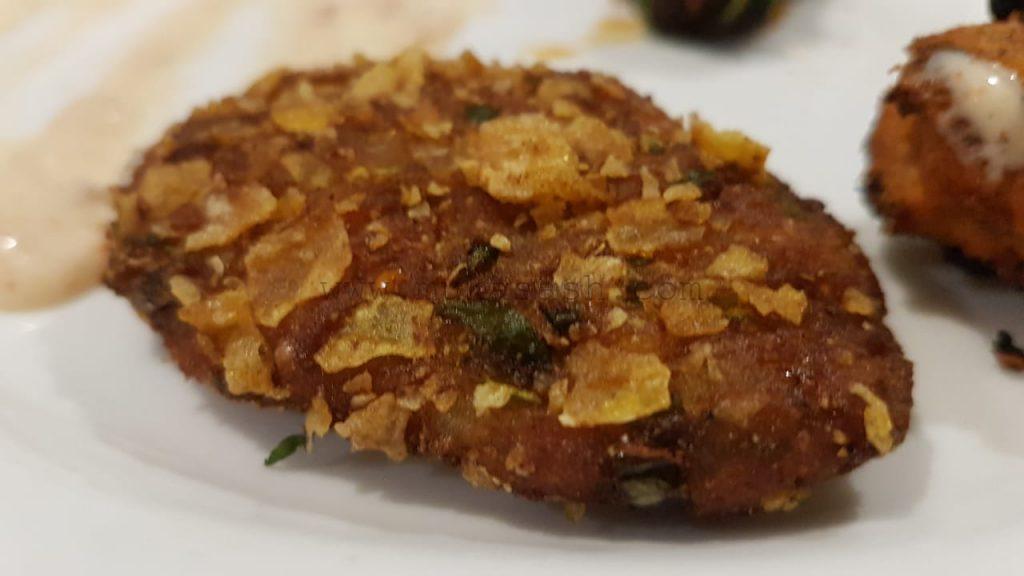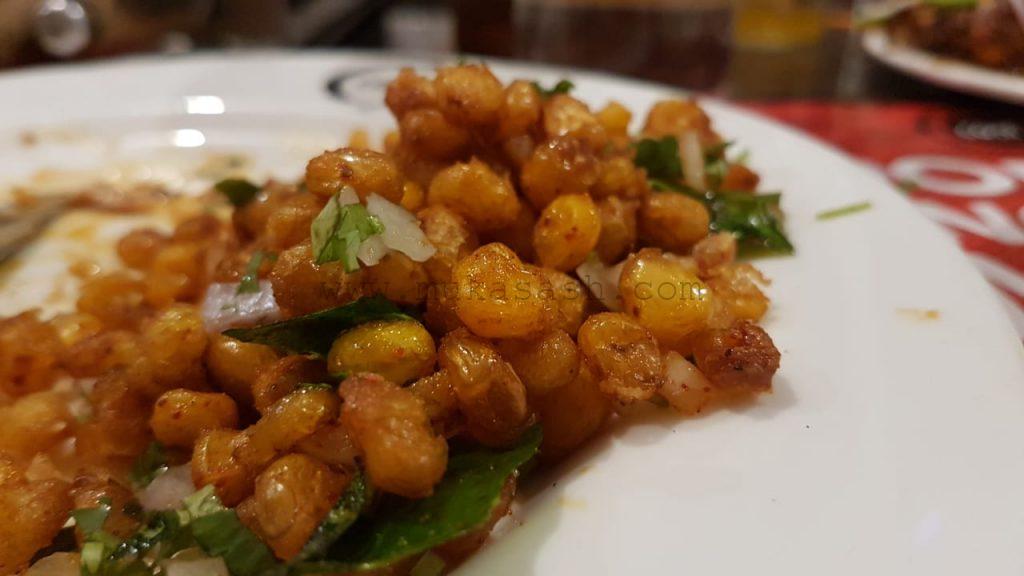 Amongst the skewers, Mushroom, Paneer and Watermelon Balls were vegetarian, and non-vegetarians had two varieties of prawns and chicken, and fish. Earlier, I remember seeing clear color code for skewers too – Green for vegetarian and Red for Non-Veg. This time, didn't quite see that. I can't remember if it was at Coal or some similar barbecue place – Absolute Barbecues or Barbeque Nation.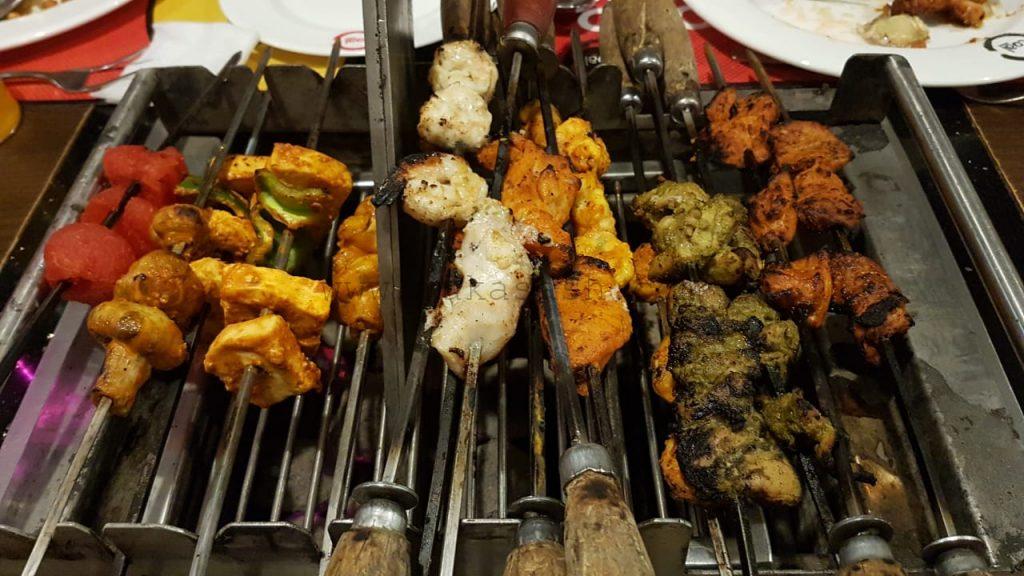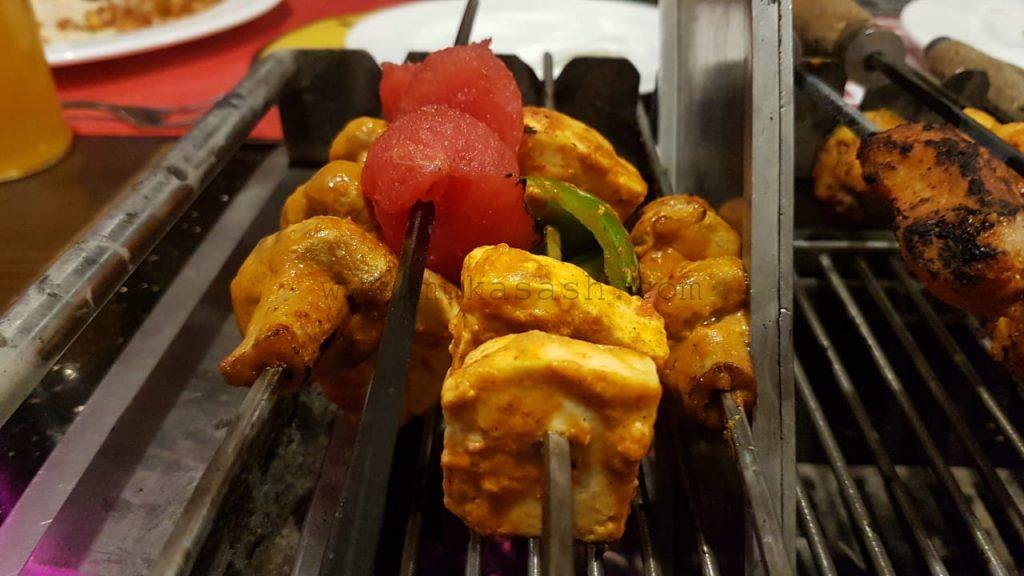 In addition to these, we were served some Chef's specials – Prawns were crispy and the folks seemed to love it, Chicken was tasty, and Mutton was so tender and soft, also a hit with the folks. Baby corn fingers was yummy!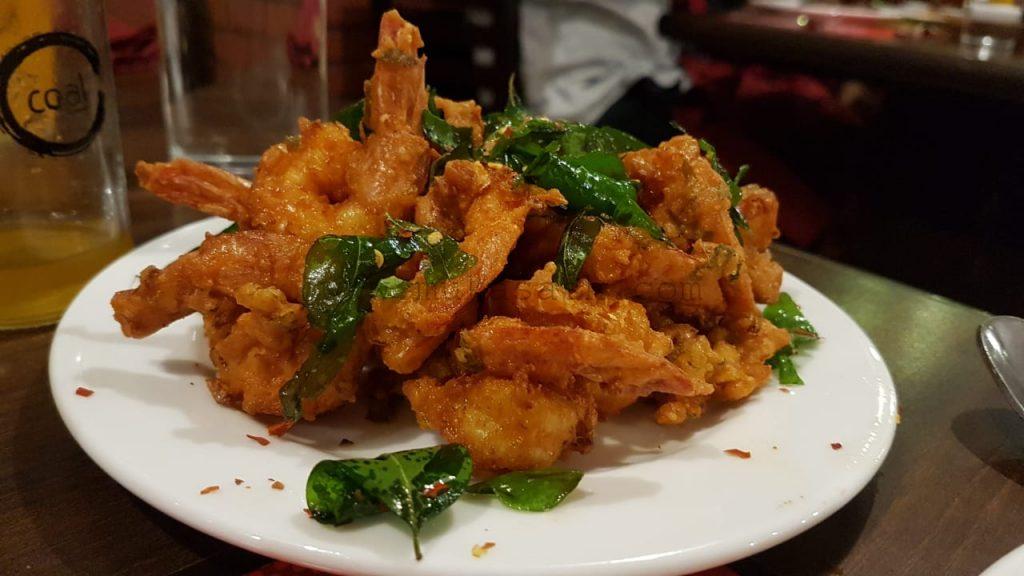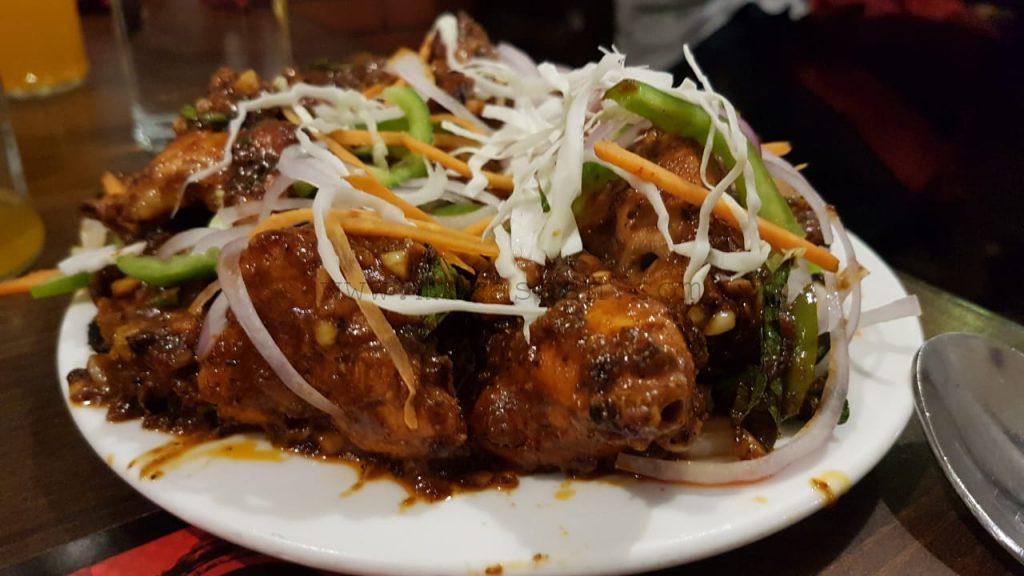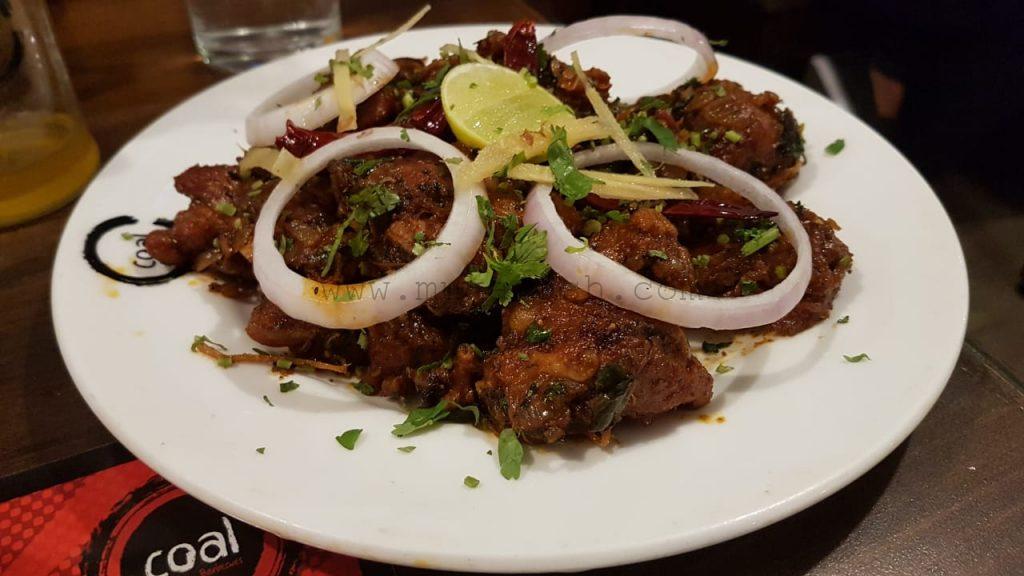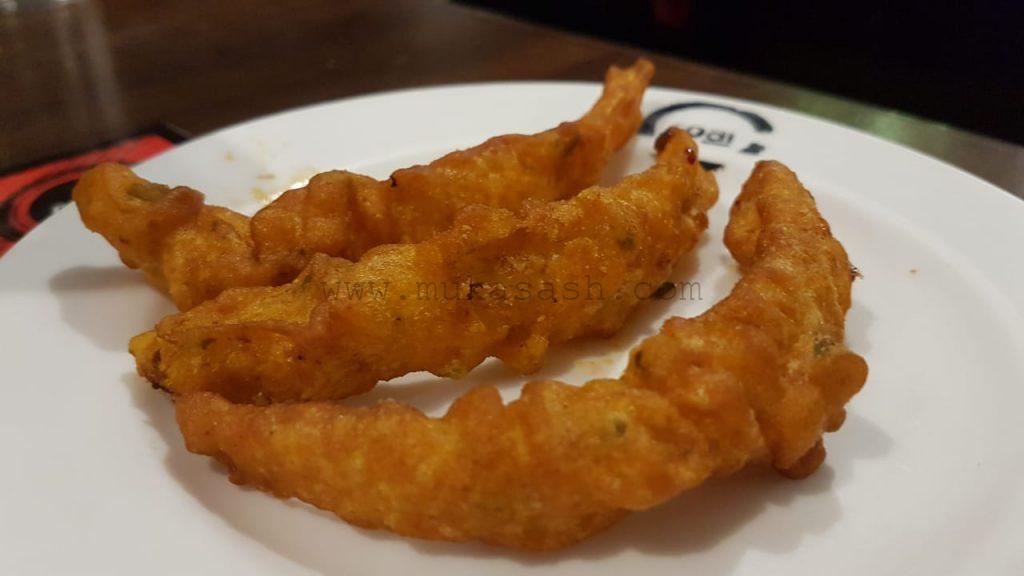 I felt the Grilled pineapple should have been a little more on the grill, that wasn't the best I've had in Coal.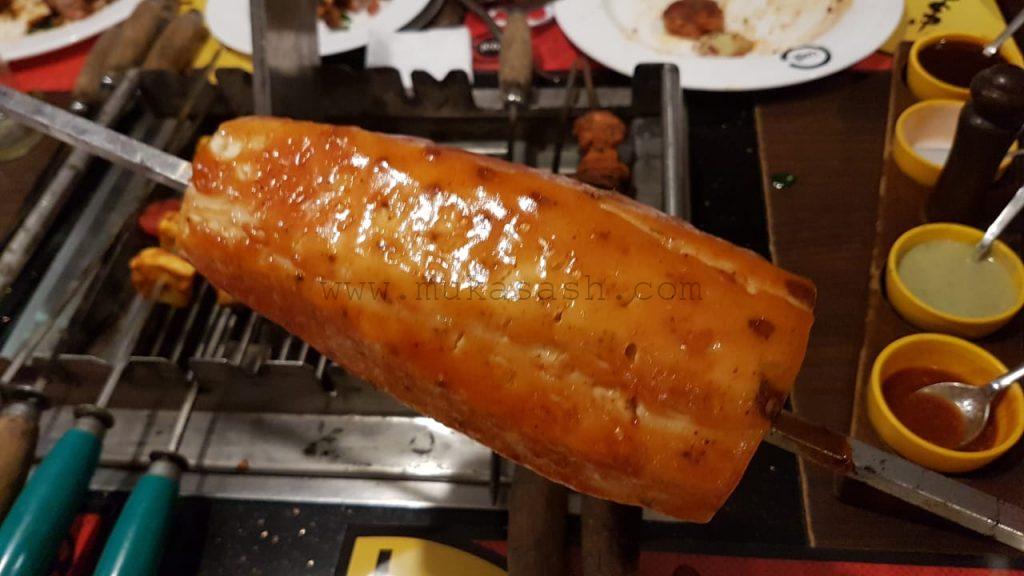 Have to mention that service was extremely courteous throughout, checking every now and then if we wanted more of anything or if anything had to be customized to suit our palette.
After an elaborate session of eating starters, we decided to stop with that and move on. While I was quite stuffed, a few others still seemed enthusiastic to taste the main course. 🙂
It was a packed house and I just walked around and clicked some pics of the Live counters. The Veg and Non-Veg counters where you could choose veggies or meat or both along with your choice of sauce and get it cooked, was quite busy. One of us waited and had a bowl done.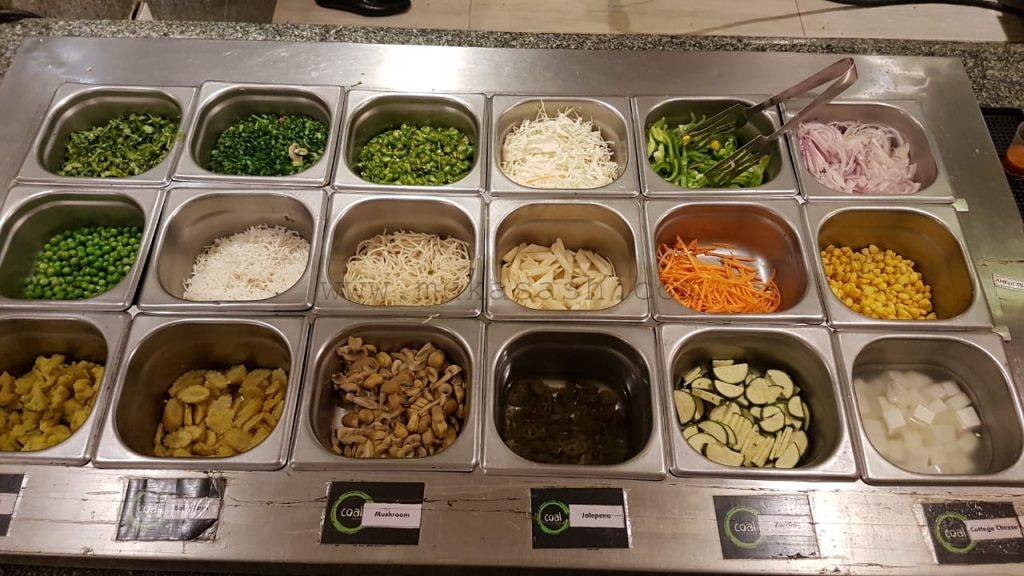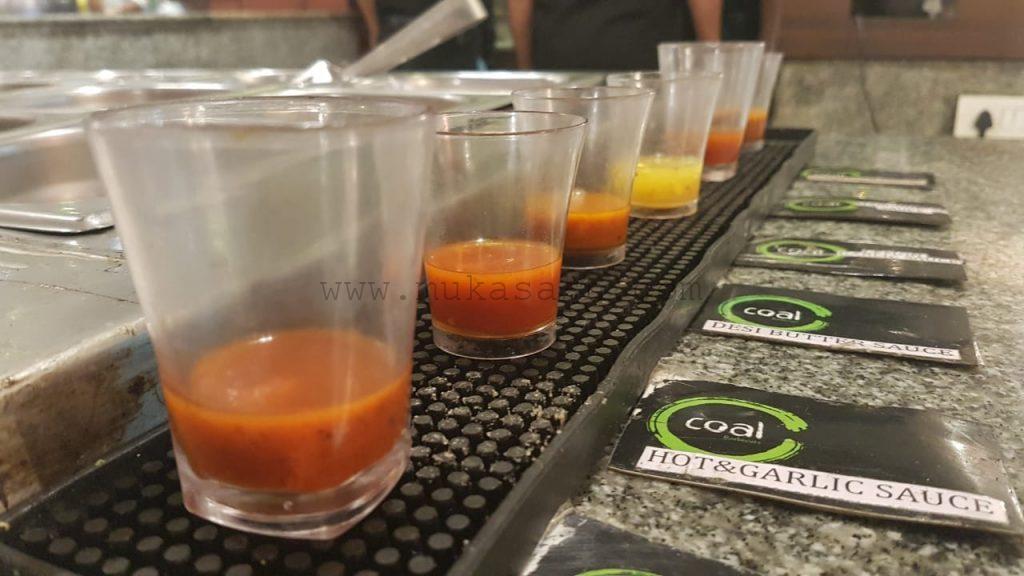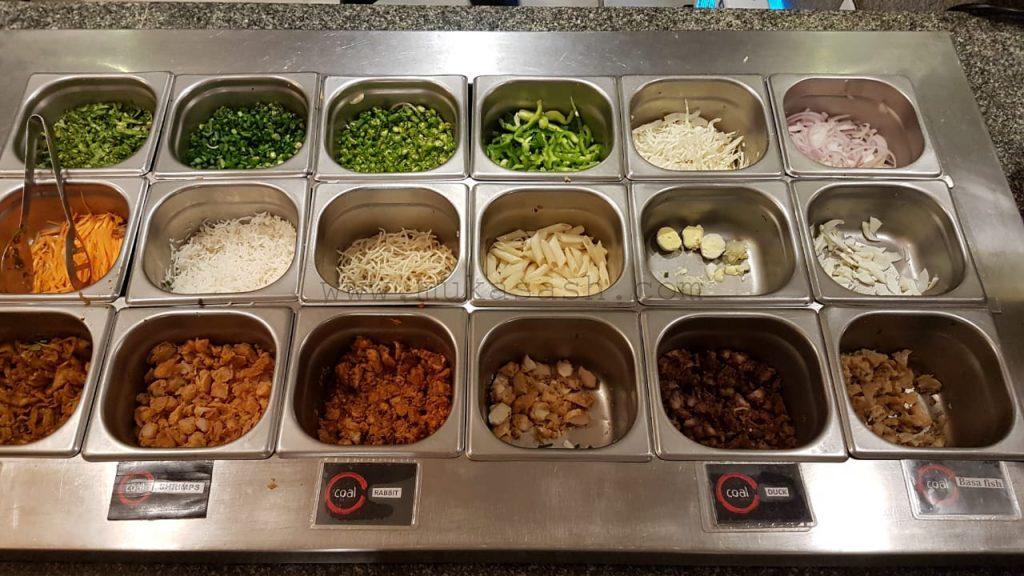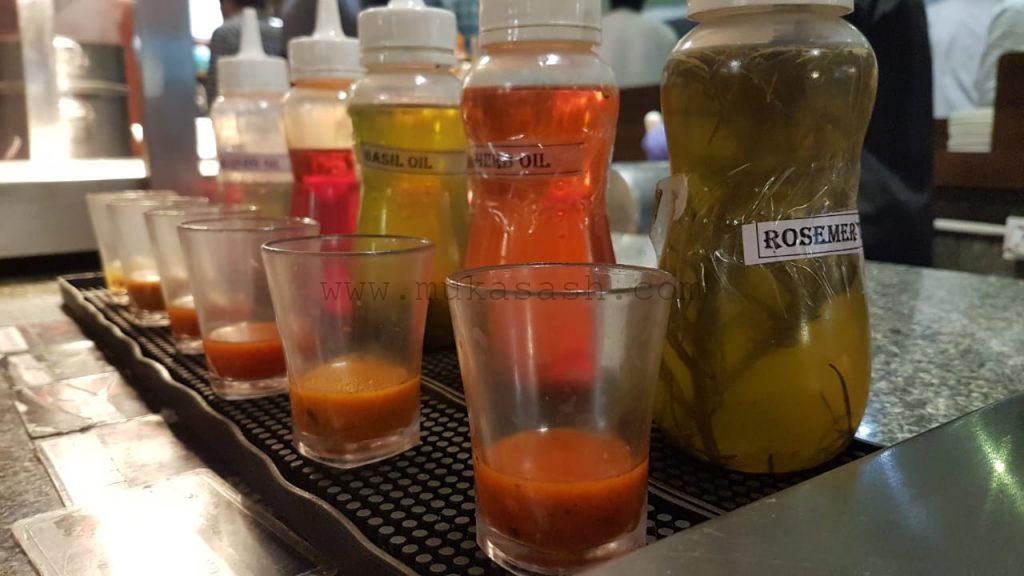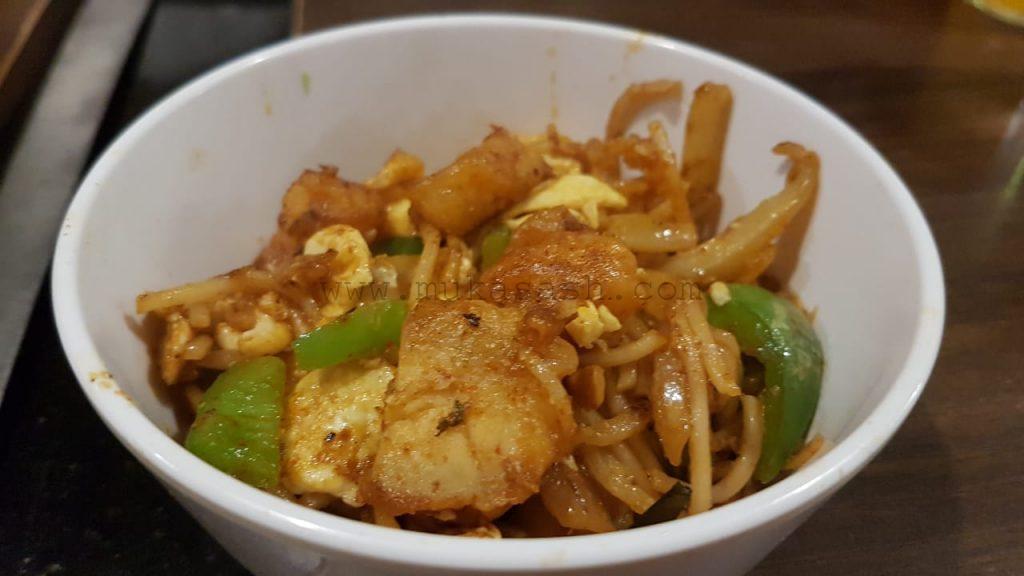 One of us brought some pasta from the main-course counters. I didn't even look at them, was too stuffed to even try 🙂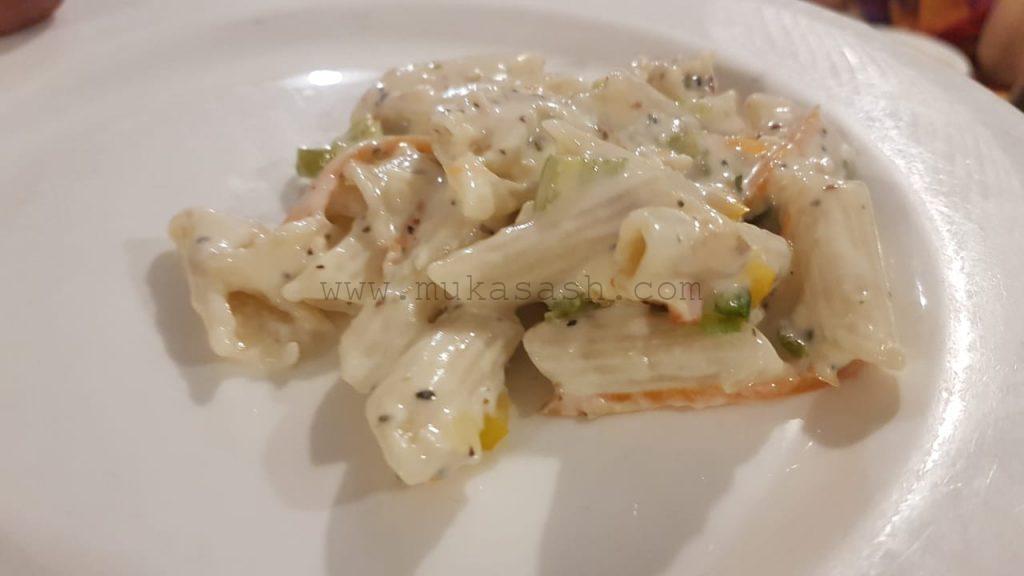 Another place which was very busy was the waffle counter, daughter loved that!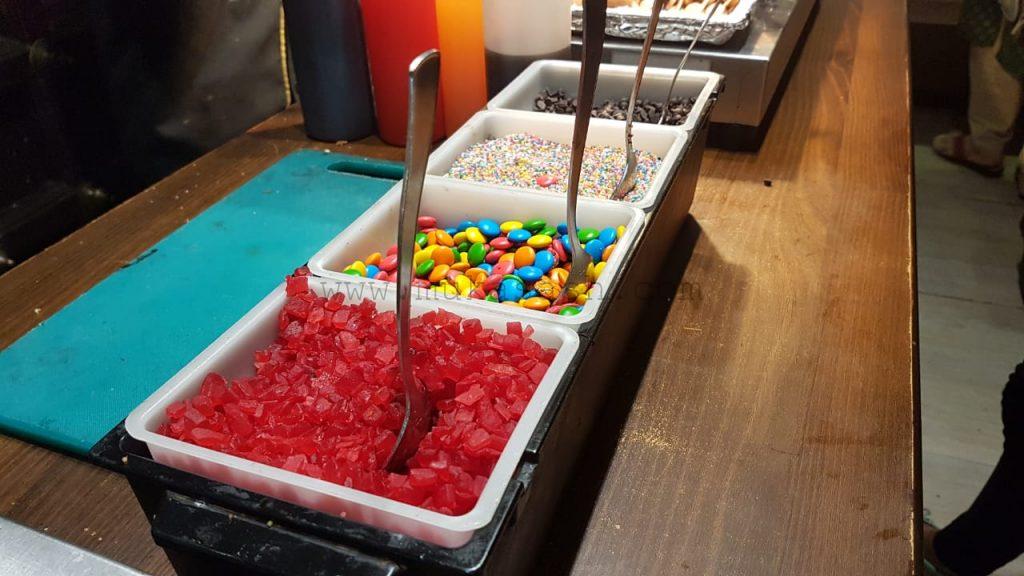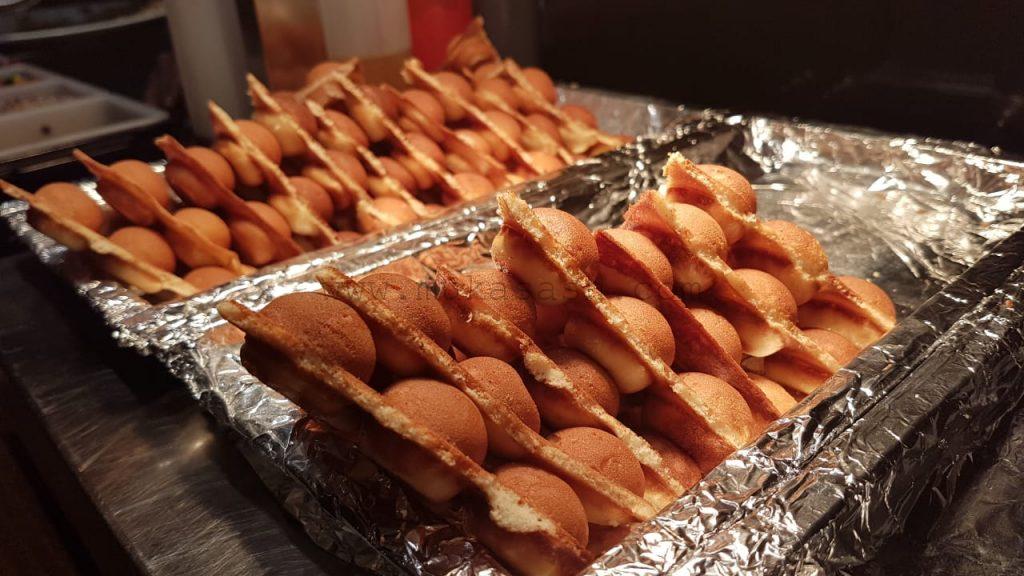 The dessert counter was elaborate – Cakes, brownies, custard, mousse, and many more.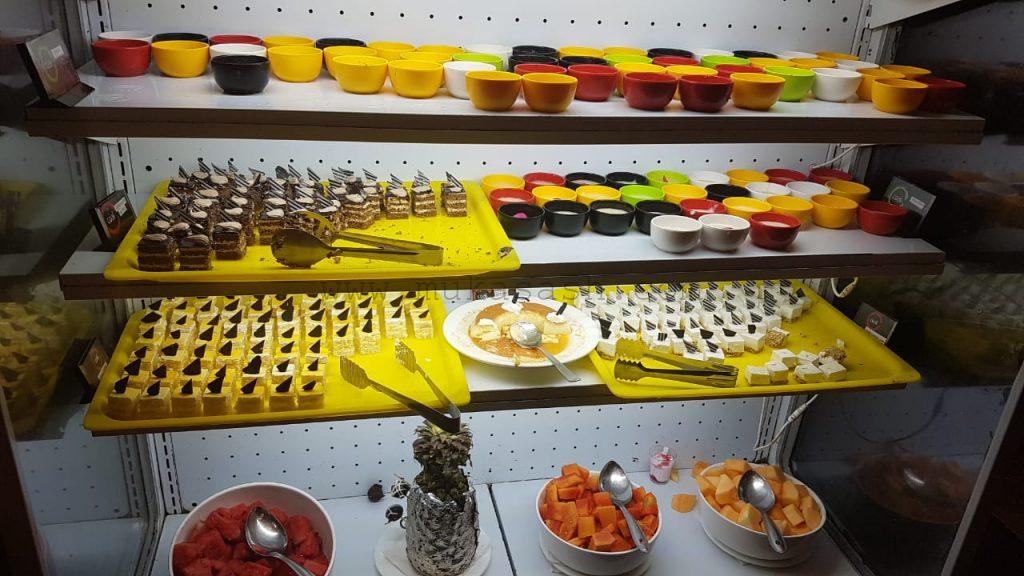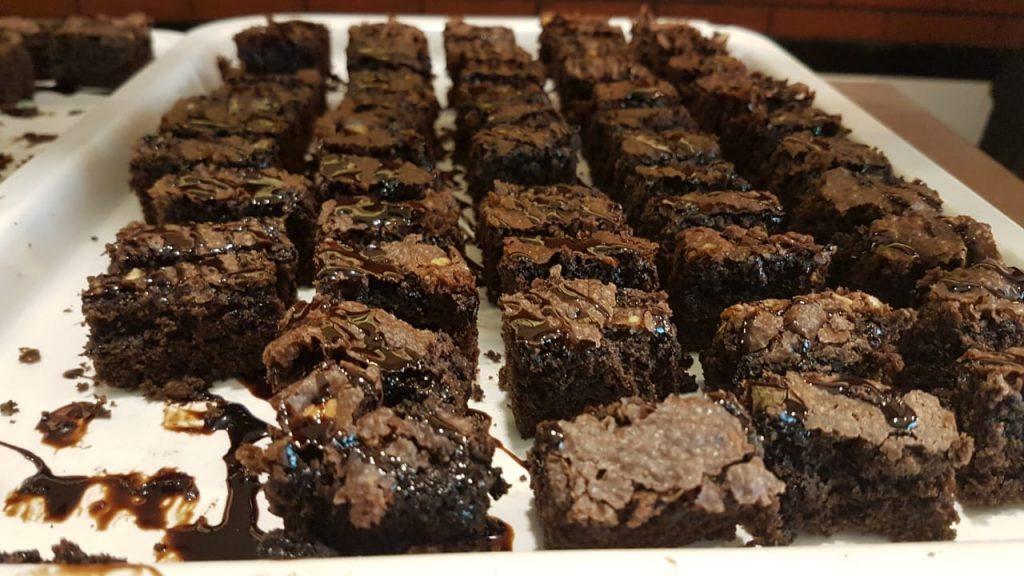 Live ice cream counters were in full action, one making a mix-and-match on cold stone while the other making rolls.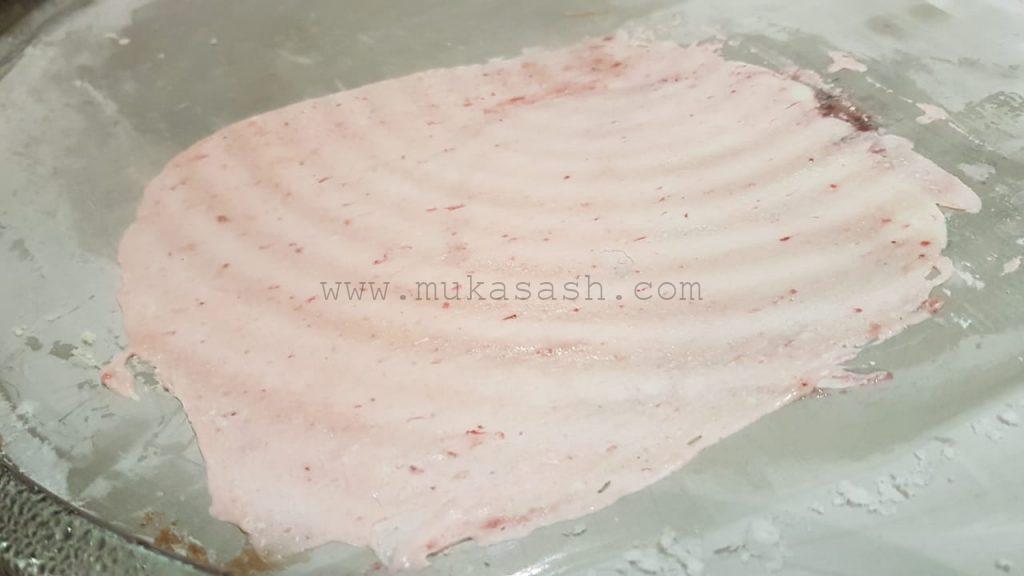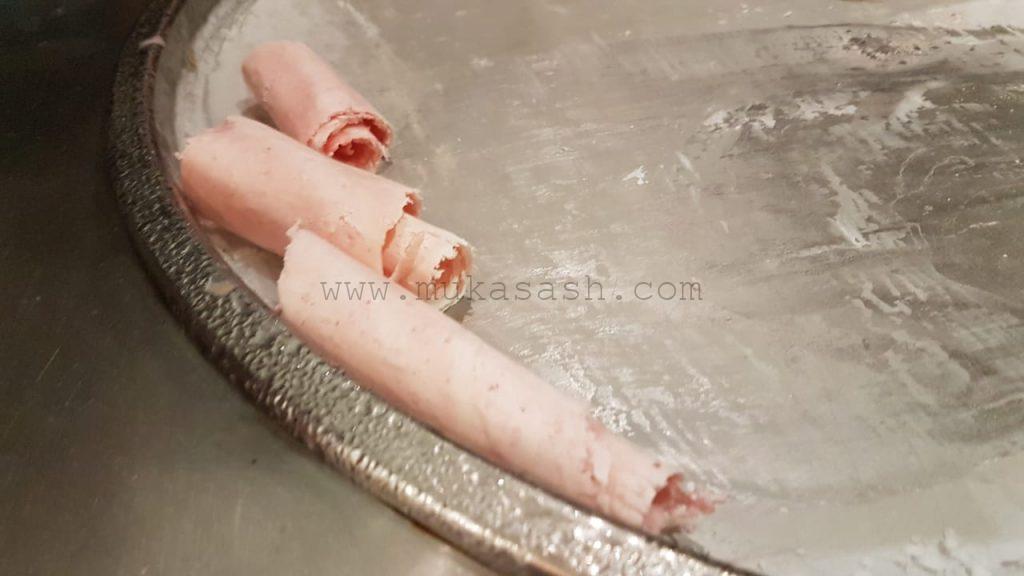 I steered clear of these and proceeded to Indian sweets, for a change! 🙂 Hot Jalebis with Rabdi, Mini Gulab Jamuns and Lauki Halwa, loved all of them!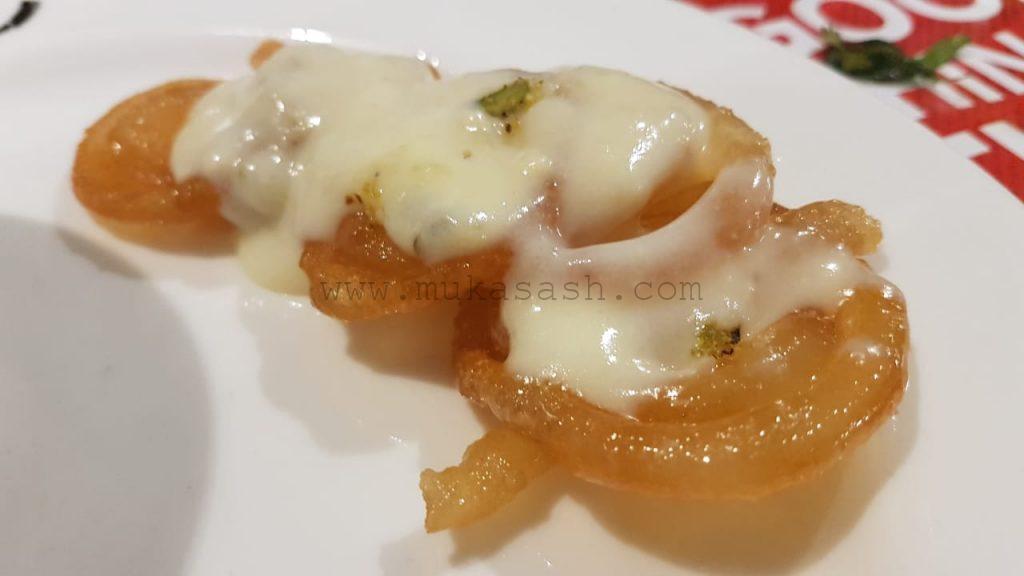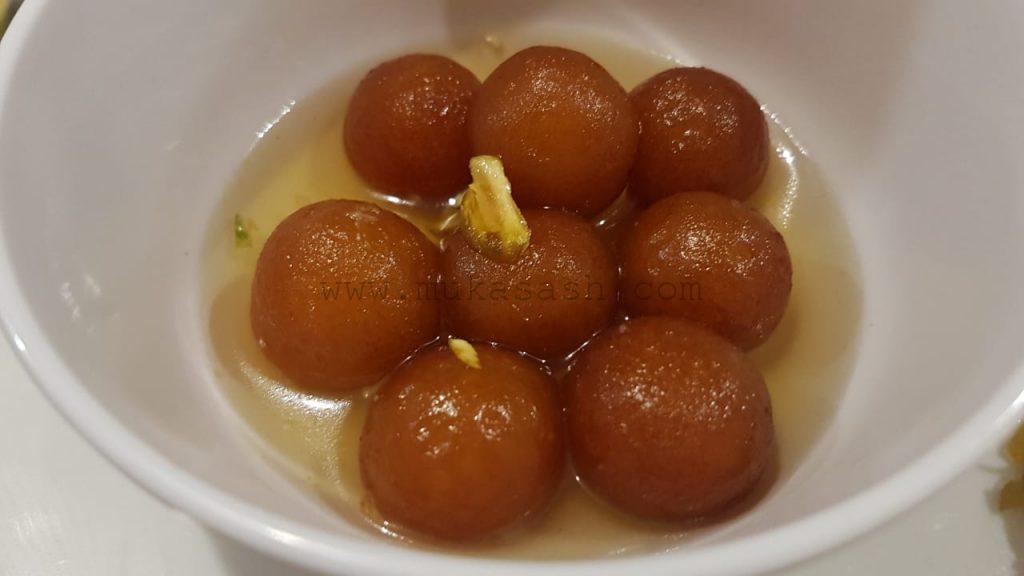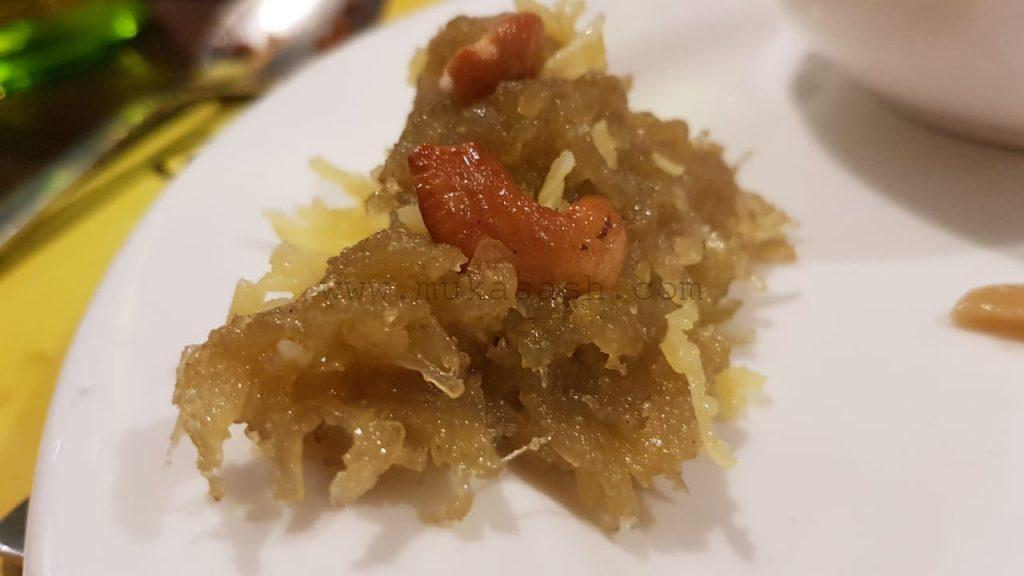 Nitrogen biscuits were eye-catchy, a few of us tried it ! Told them I'll try the Fire Paan after the cake cutting, totally forgot about that 🙂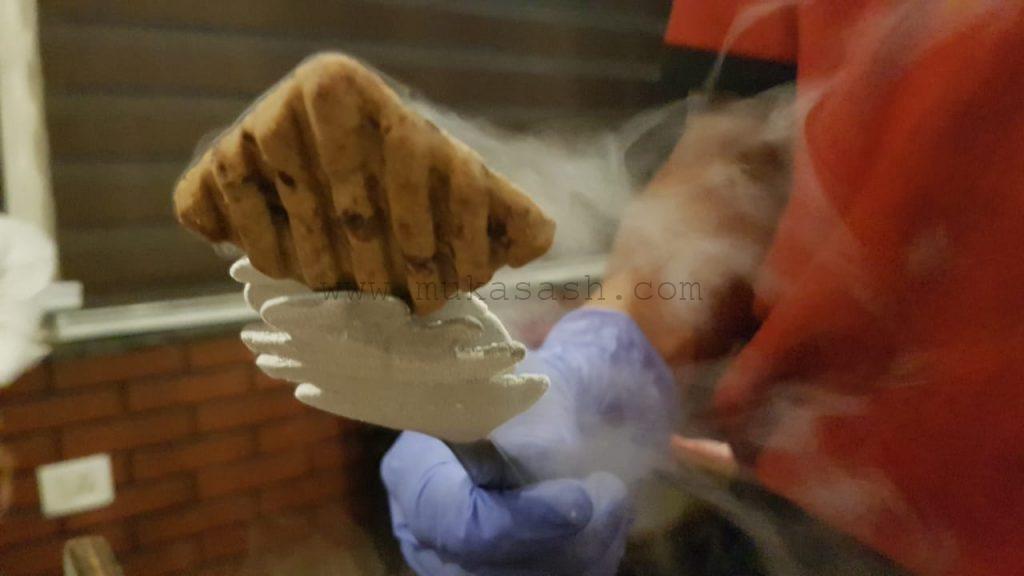 Finally the special moment – The Birthday cake was brought o the table, a small cake cutting followed with the Coal Team singing the birthday song! My son couldn't be happier 🙂 We did notice that there were four others celebrating their birthdays here, at different times of course. Obviously people seemed to have a wonderful party time!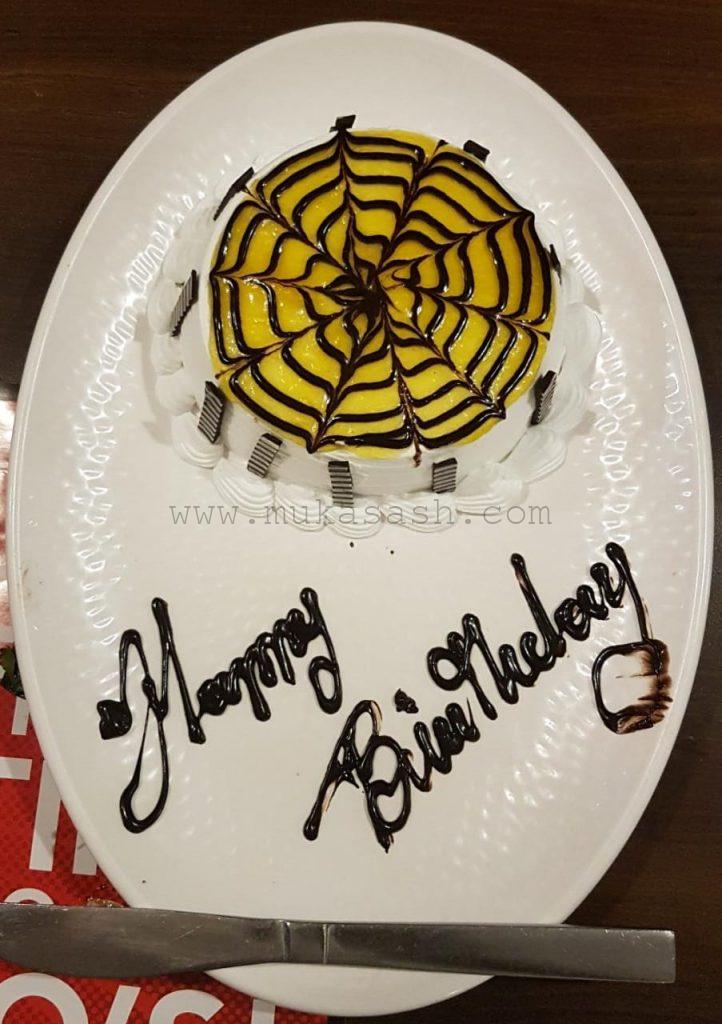 We paid about 6.2K in all, and I would say its absolutely worth it! The variety in their spread, the taste, the service, I was happy with everything that we tasted. Of course, I can't comment in detail on the main course, never tried much of it, in all my visits.
I would like to thank the Sous Chef Mr. Akthar, the manager Mr. Haarun, his team Tanmoy Nag and others for a wonderful dining experience! Since I did put a word in advance to their owner Mr. Nawaz regarding our visit, the service could have been better than normal, but in my previous visits as an anonymous diner, I found nothing to complain!
Overall, the lunch outing couldn't have been any better, and my foodie tag in the family only got stronger! 😀