What better accompaniment than Chicken 65 for Biryani ! 🙂
Decided to make it with a slight twist – Hyderabadi Chicken 65. I love the sautéed version better than just the deep fried one.
Quickly browsed through a few recipes on Youtube and Hyderabadi Chicken 65 by Cook with Fem caught my attention. Decided to try. Just chose not to use the food color, rest of the steps are all the same.
Here's a step by step sequence of pictures of my attempt.
First the marination. In parallel, chopped garlic and ginger.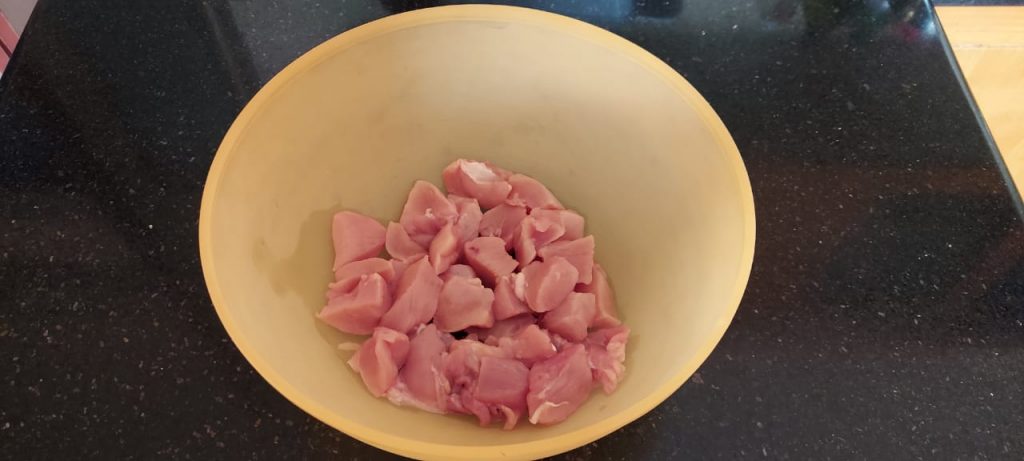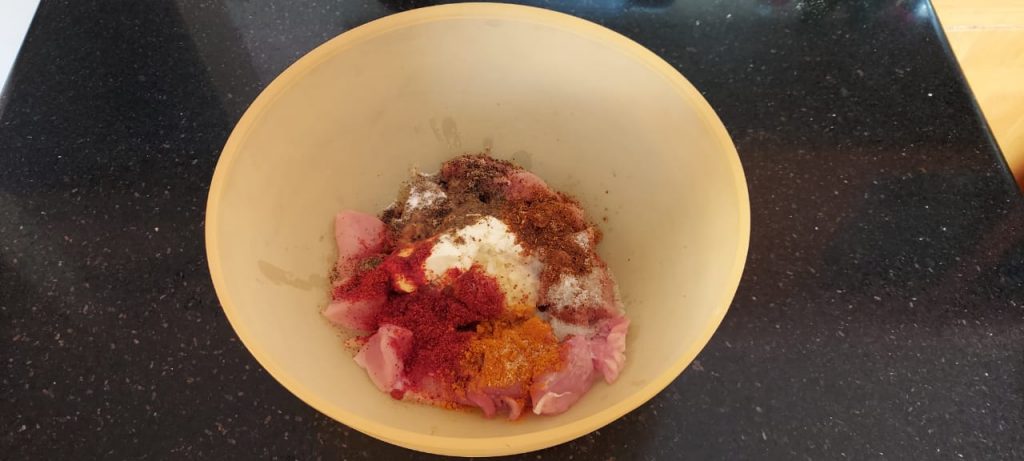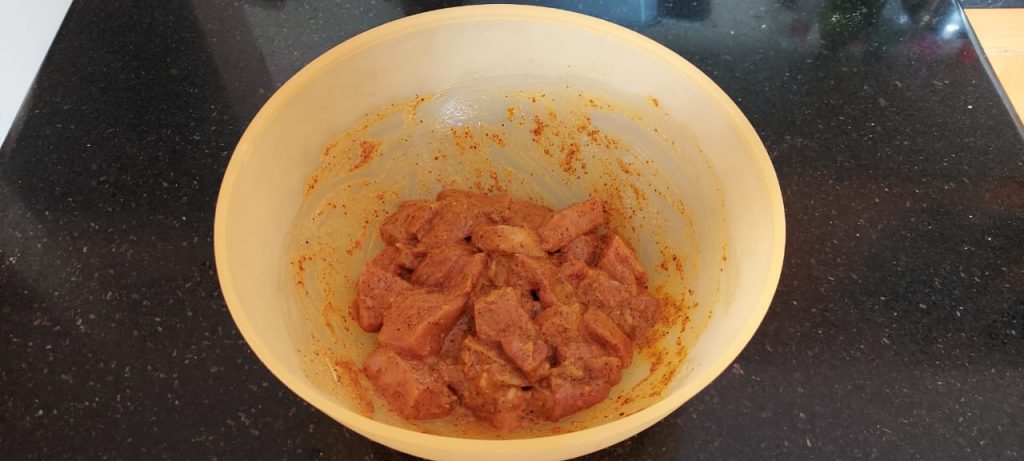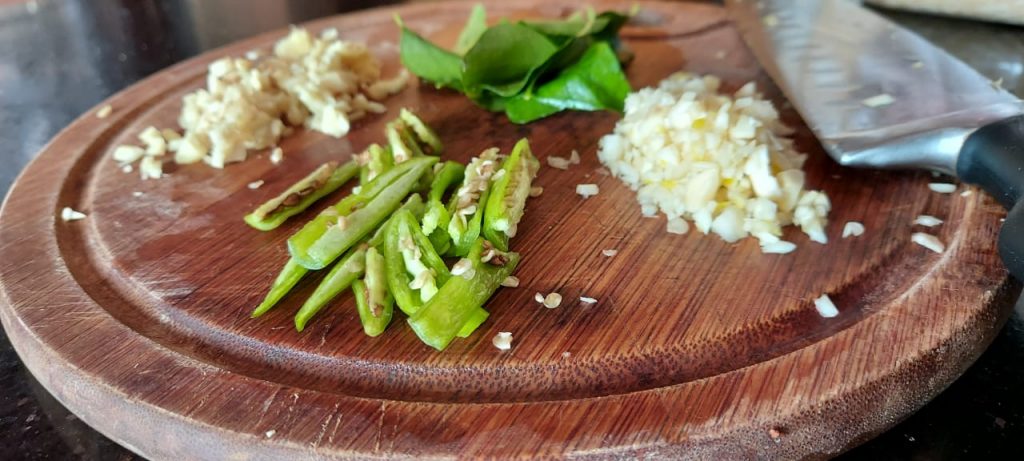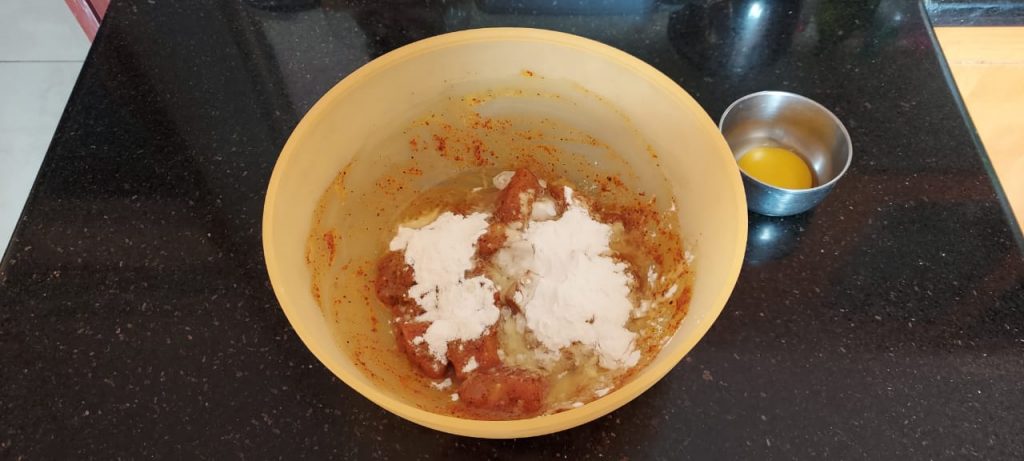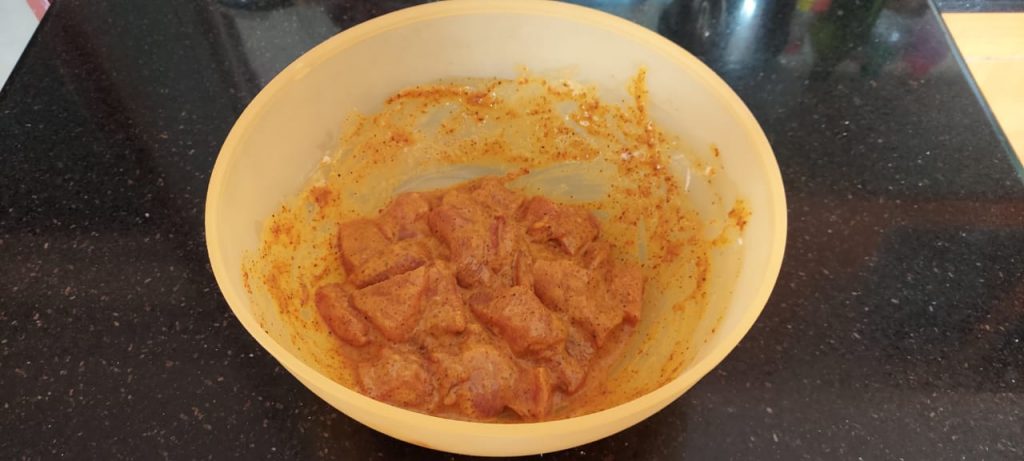 Deep fried the marinated Chicken and sautéed it. As the last batch was being deep-fried, I started off with the process for sautéeing, a little bit in parallel, you could say.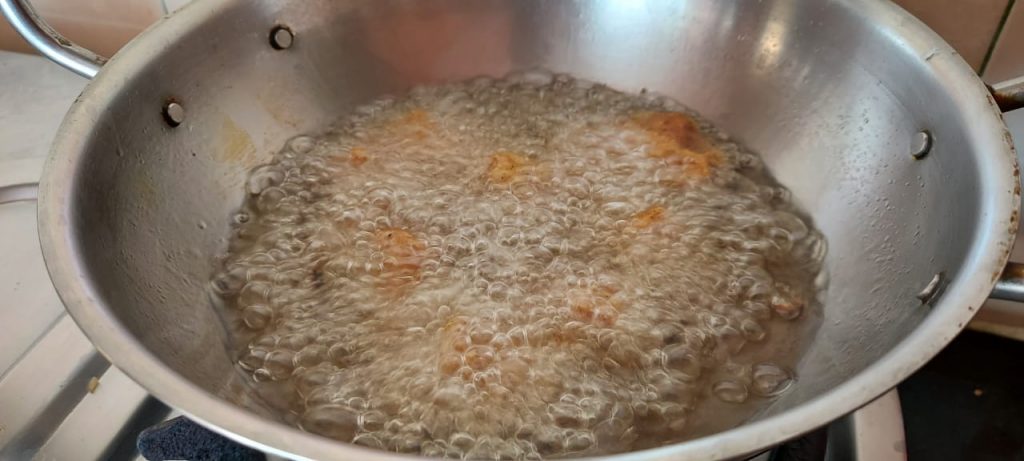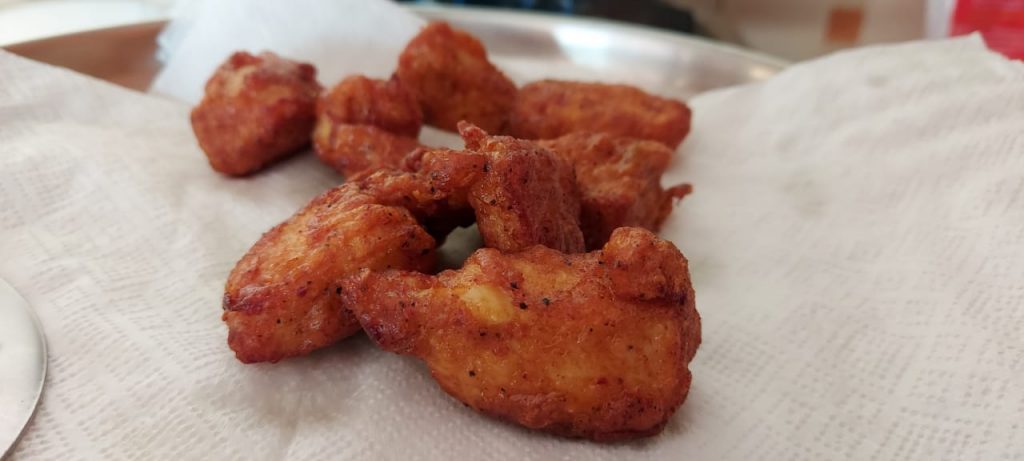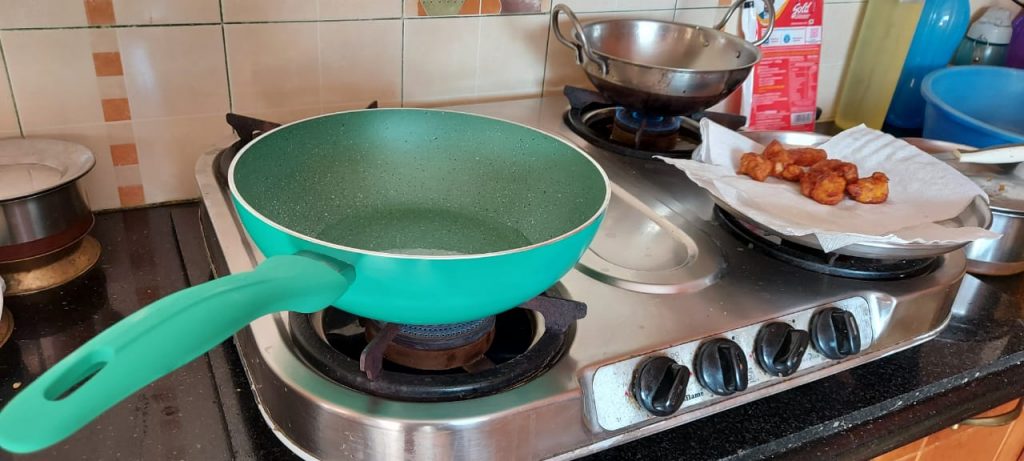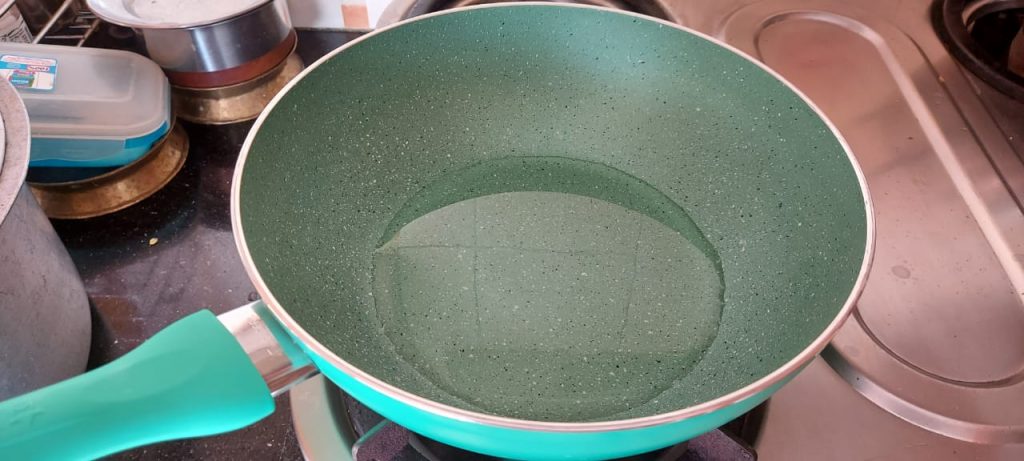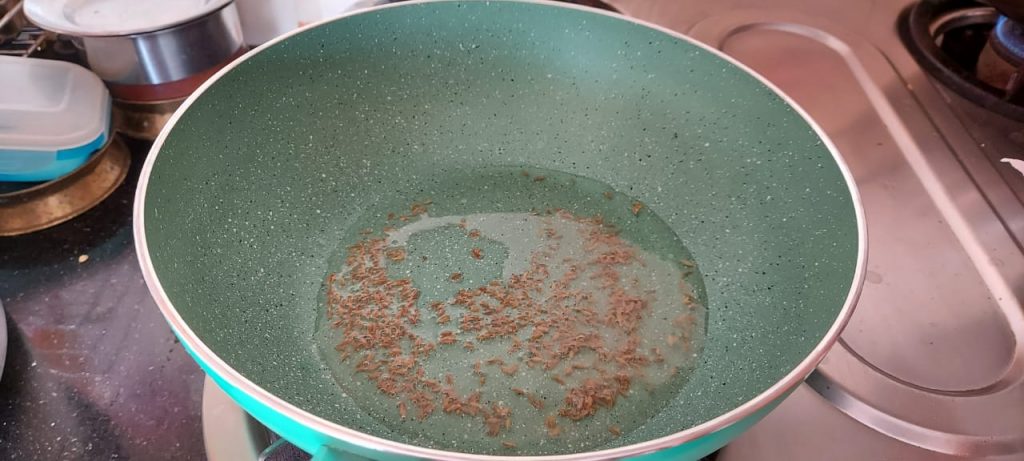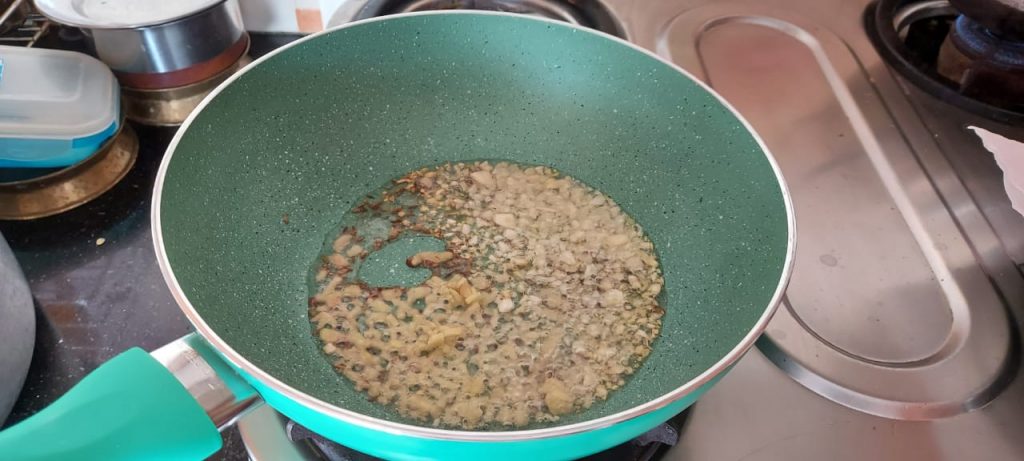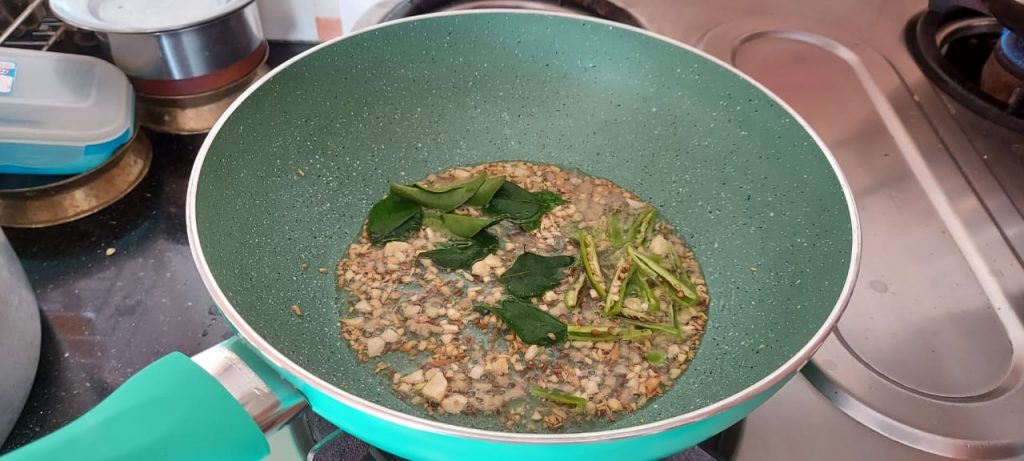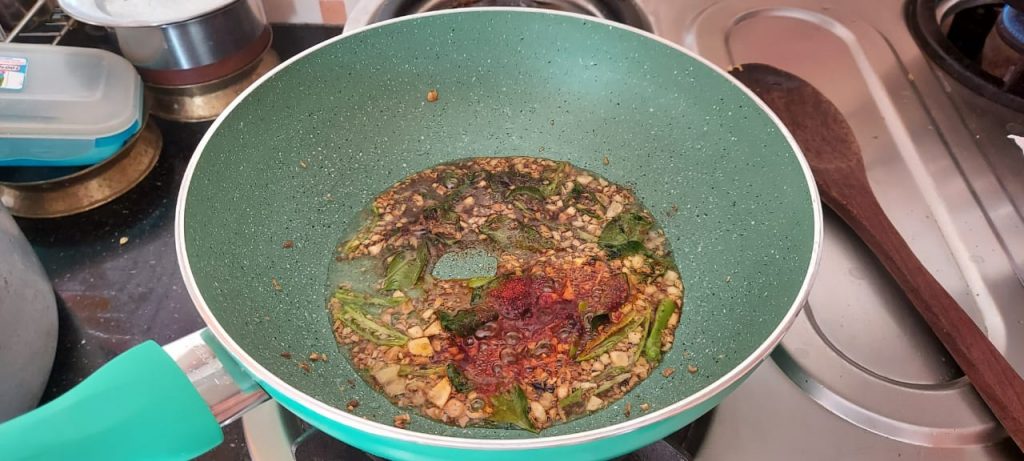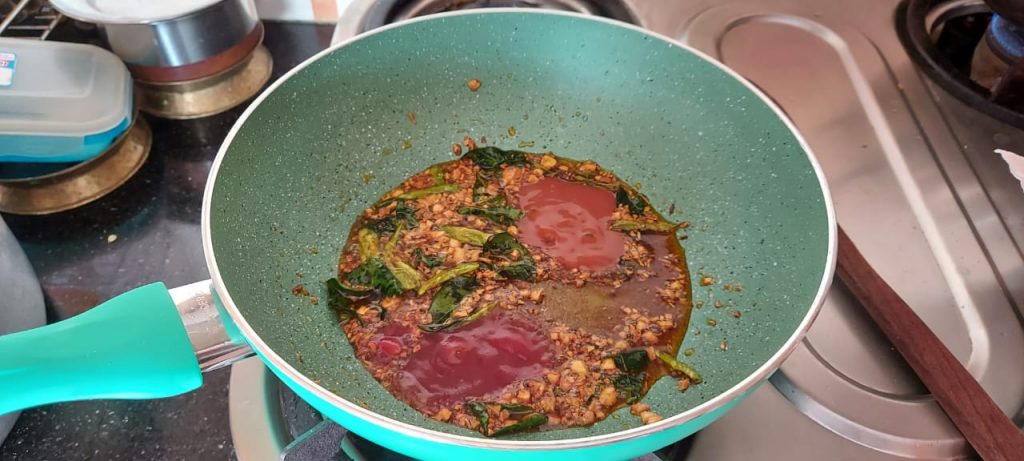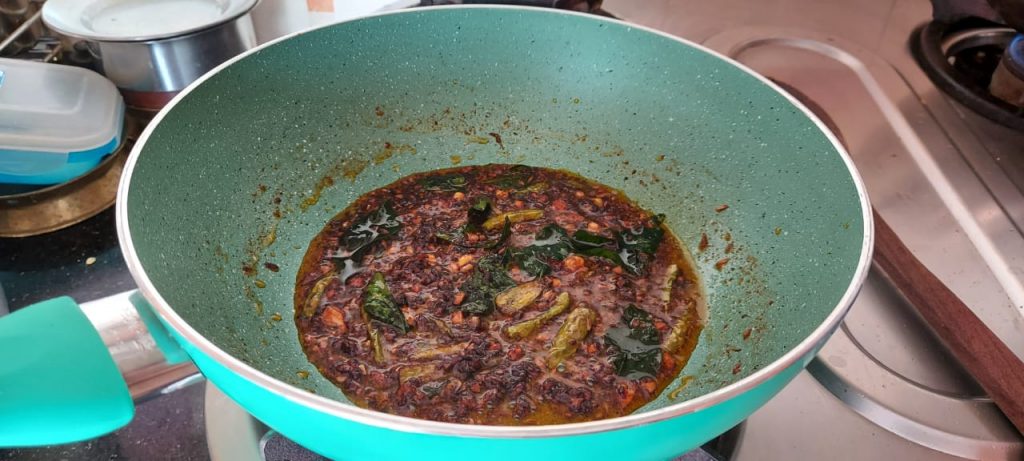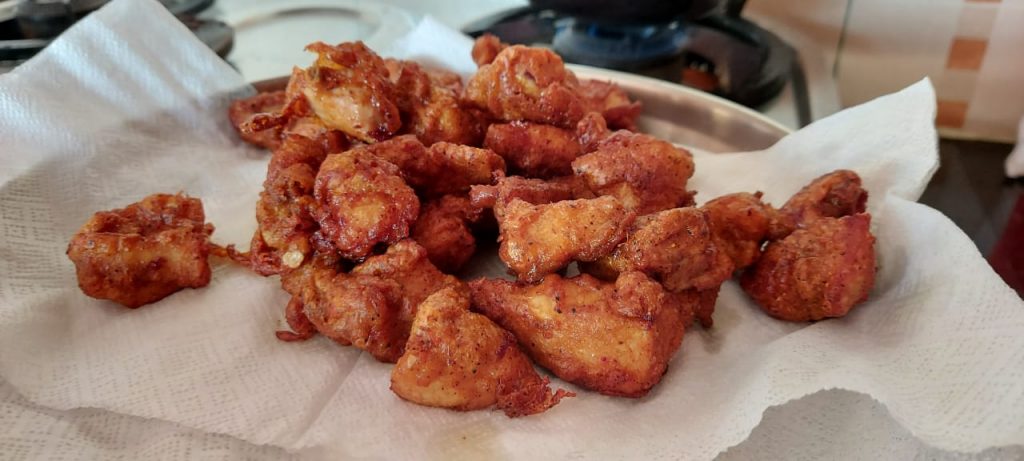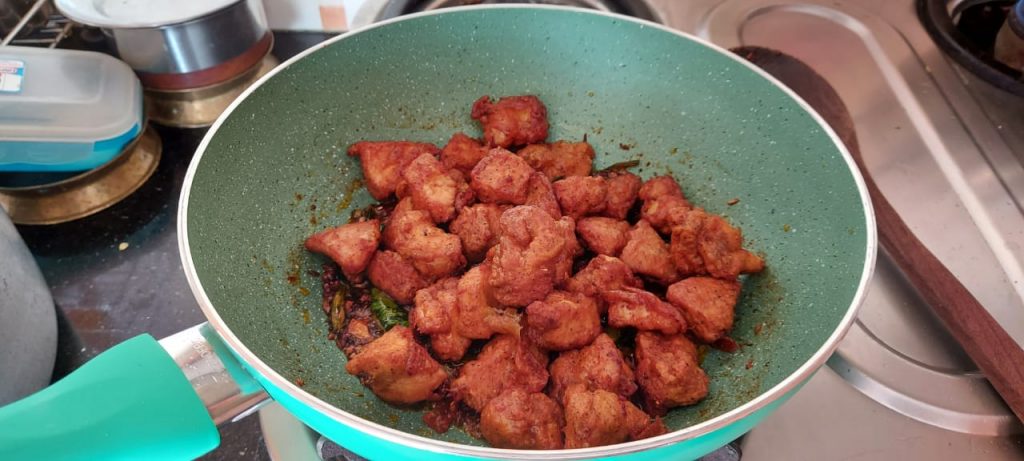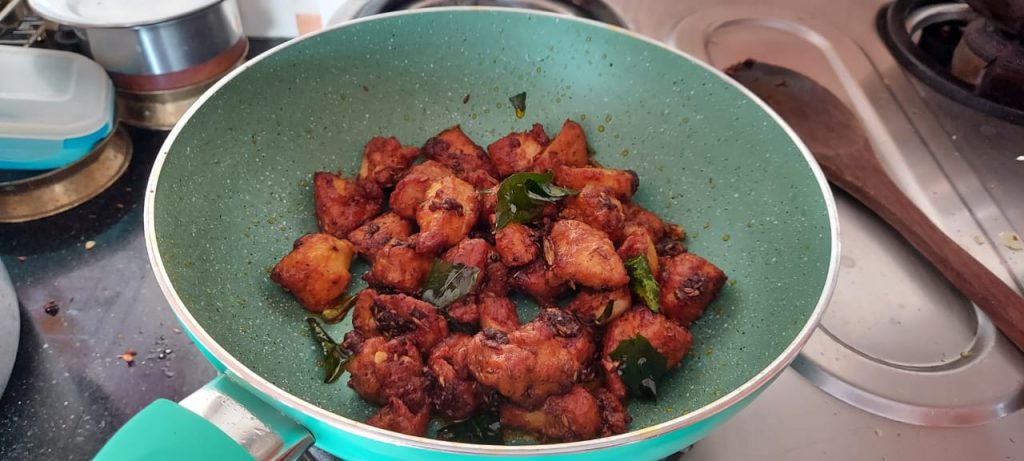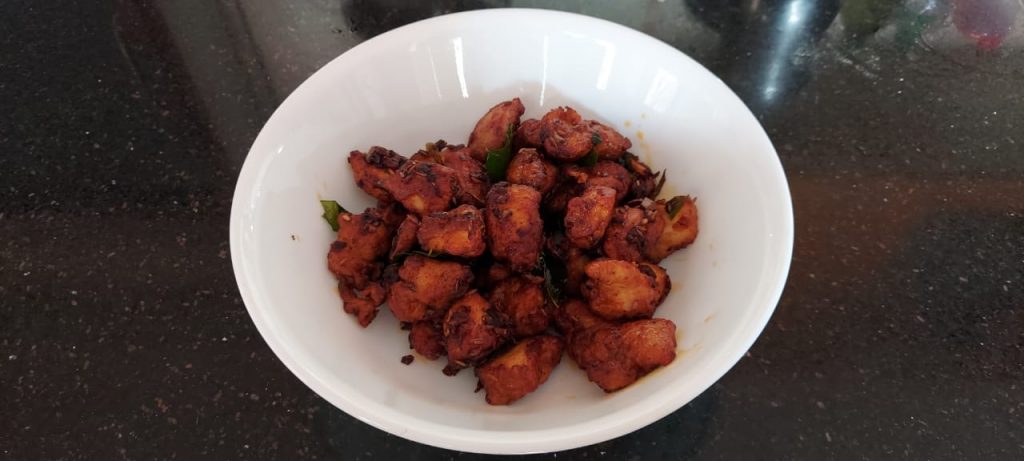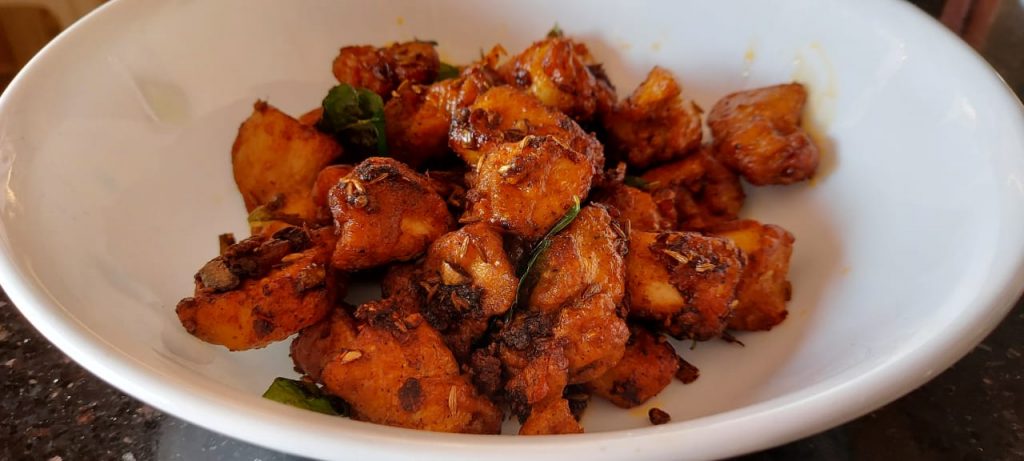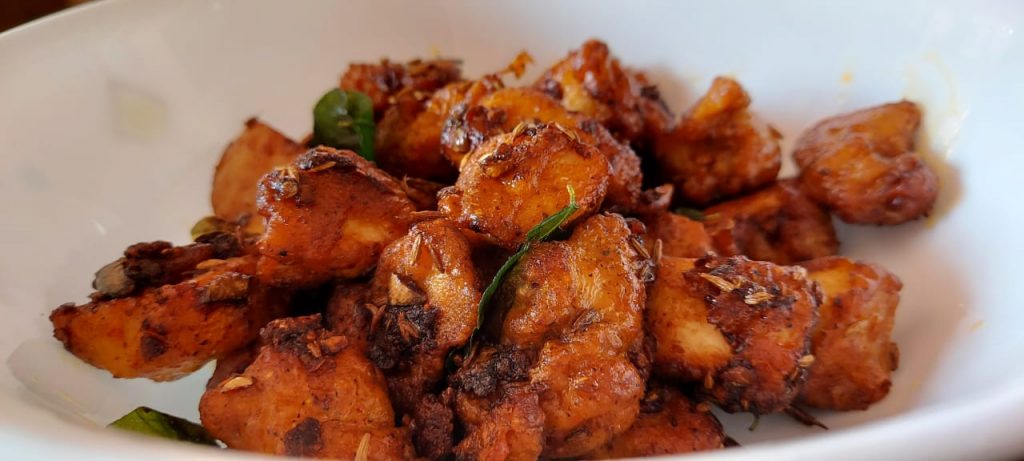 It was a wonderful Sunday lunch, loved the biryani that wifey made, and the Hyderabadi Chicken 65 was a nice accompaniment to it.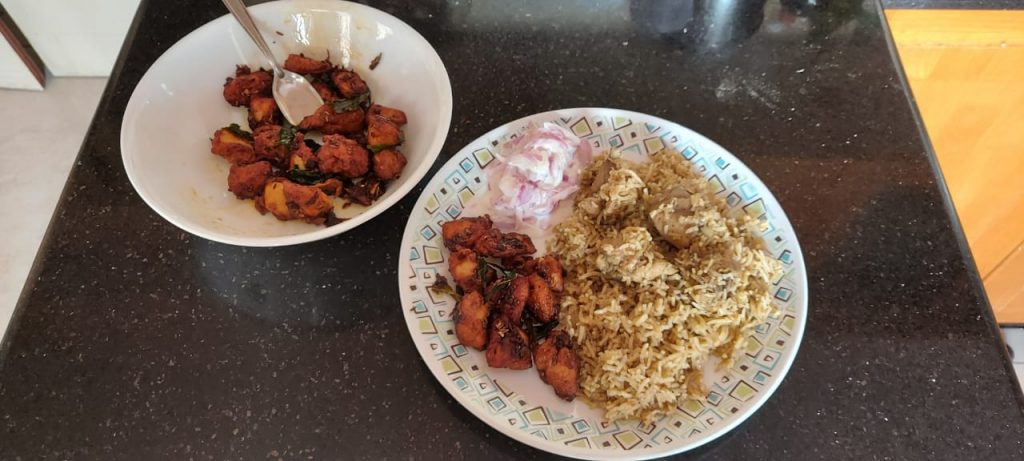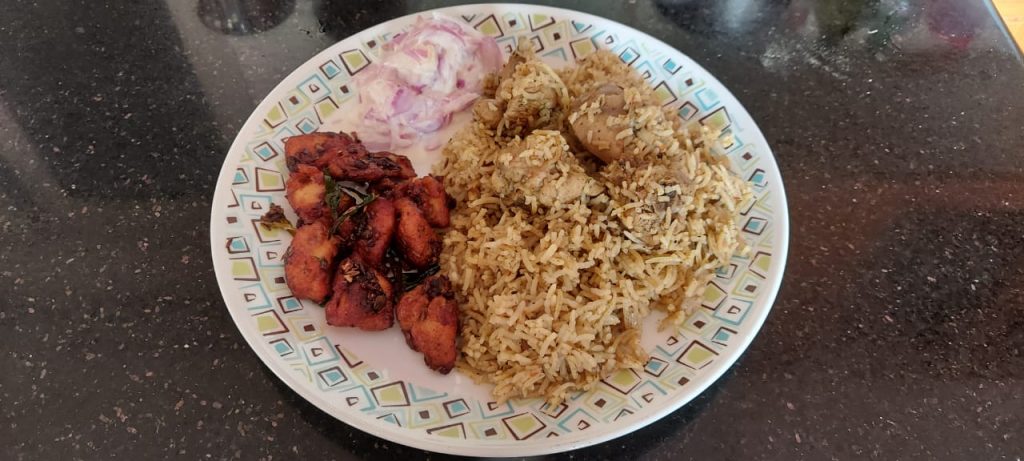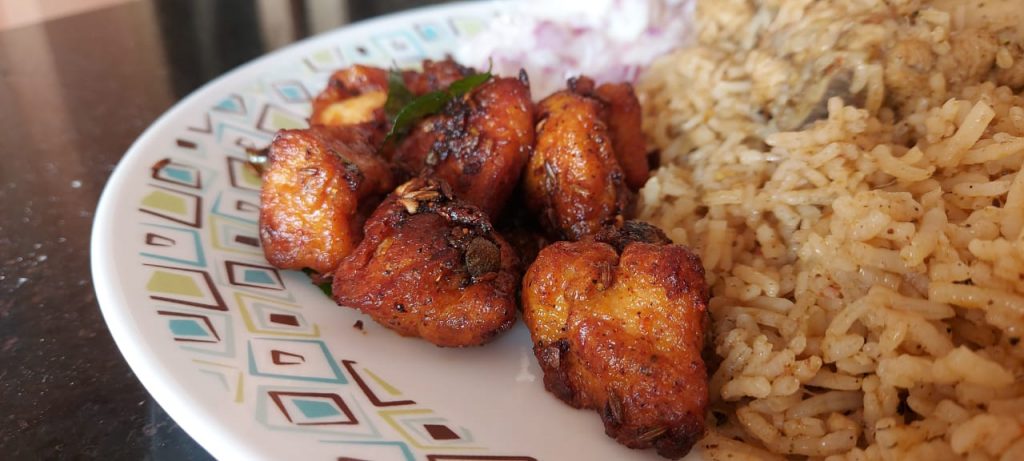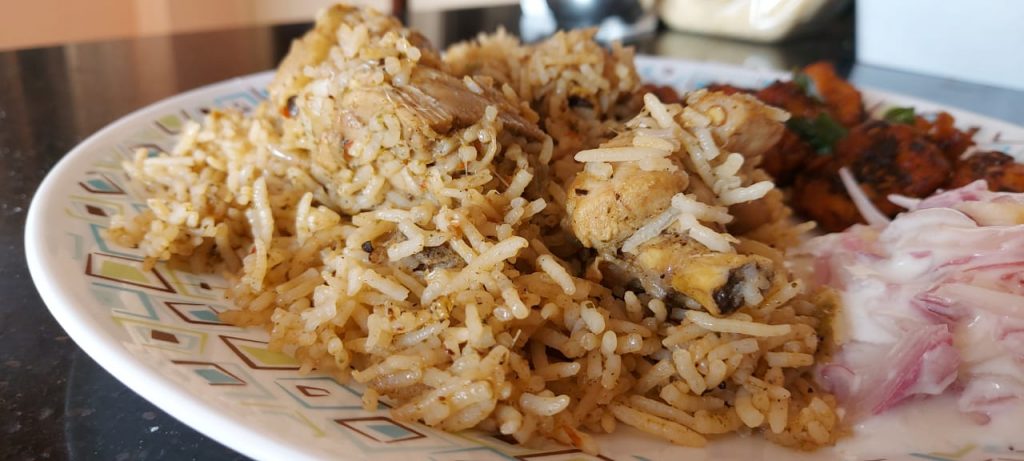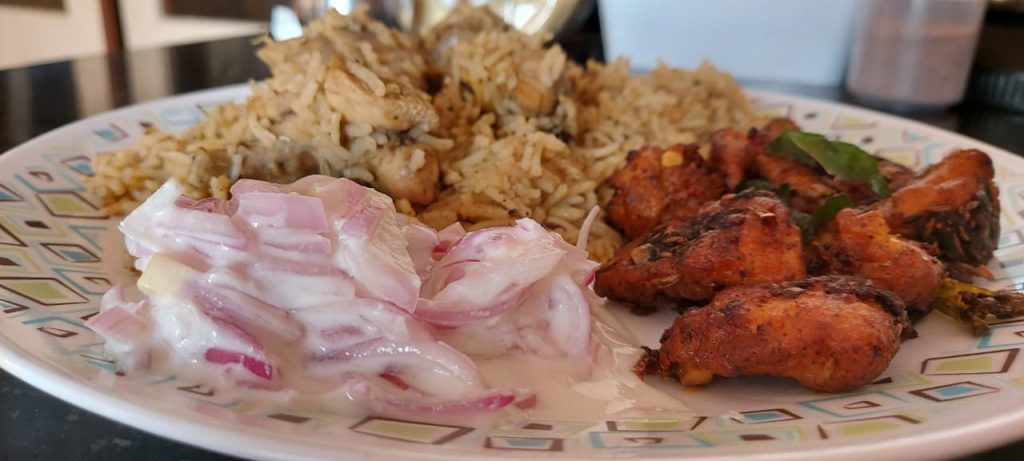 If you'd like to see what else I've been cooking, check out my cooking experiments. I'll see you again with another experiment from my kitchen. Until then, taata! 🙂