Pav Bhaji, pretty much a standard order when we decide to eat some chaat. By the way, this post is only about making the Bhaji, the pav was store bought. Checked out a few recipes on YouTube and this one is a mix-and-match of a few. I'll explain it below.
Here's the pics of my attempt.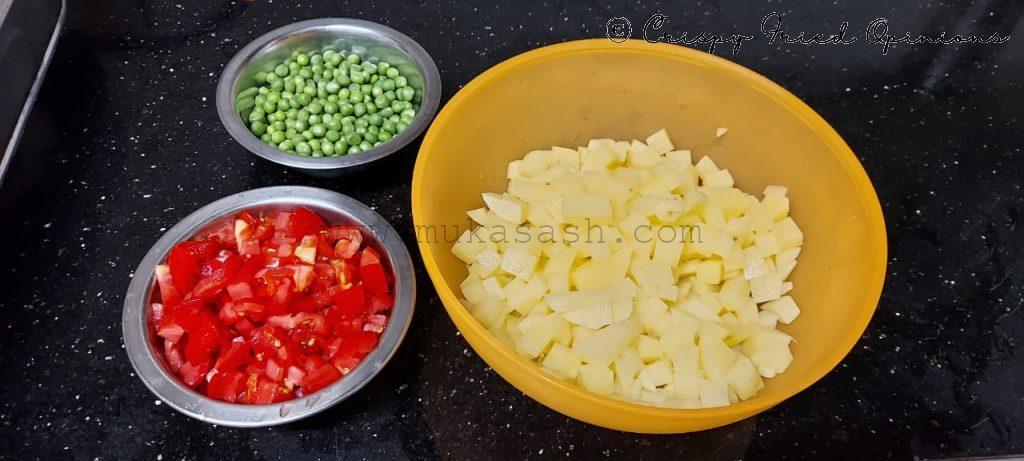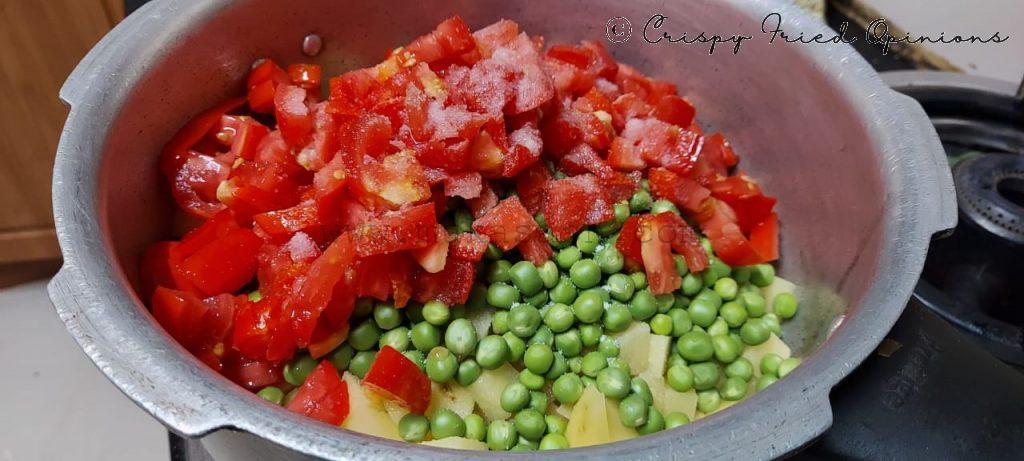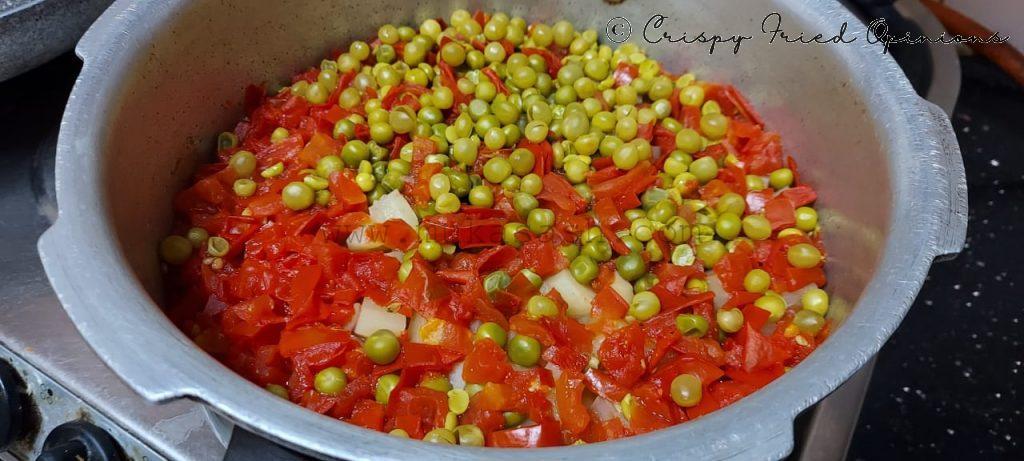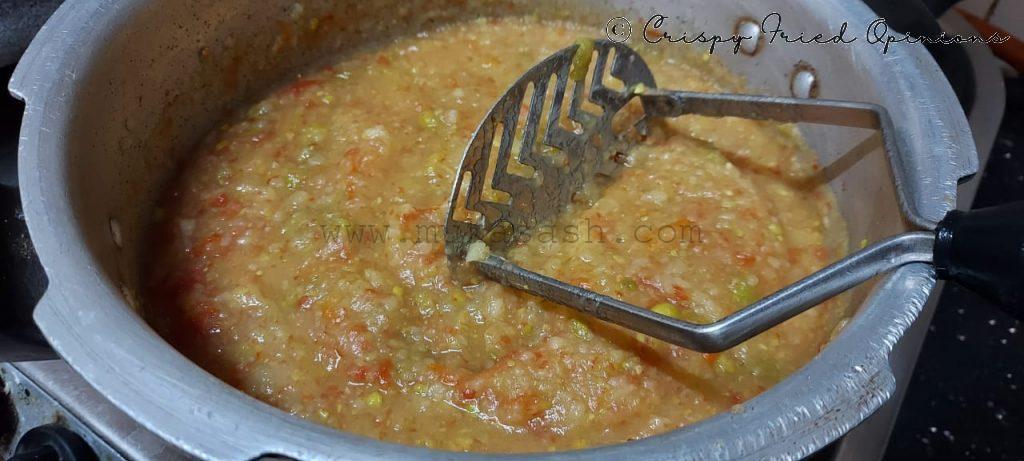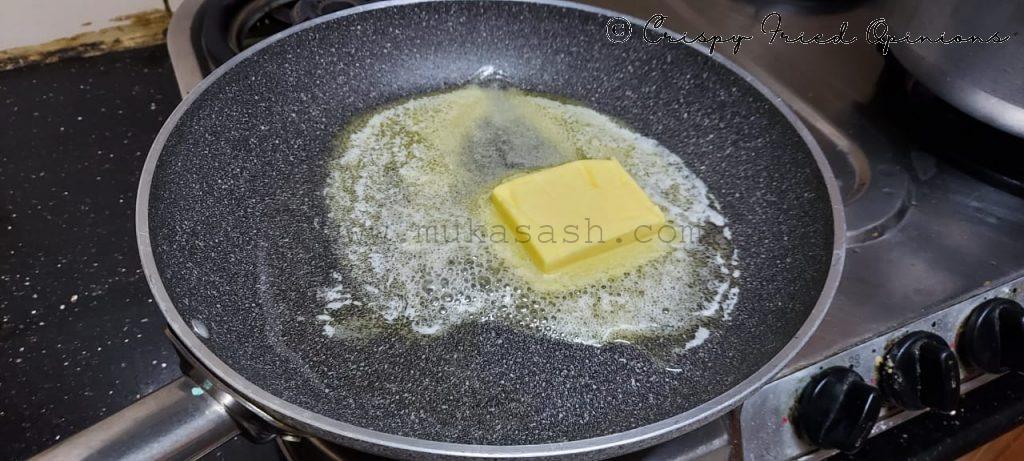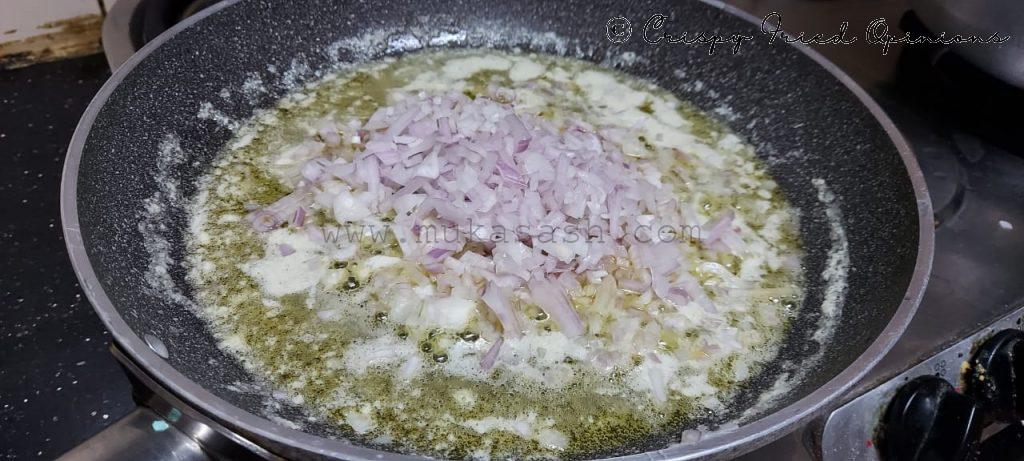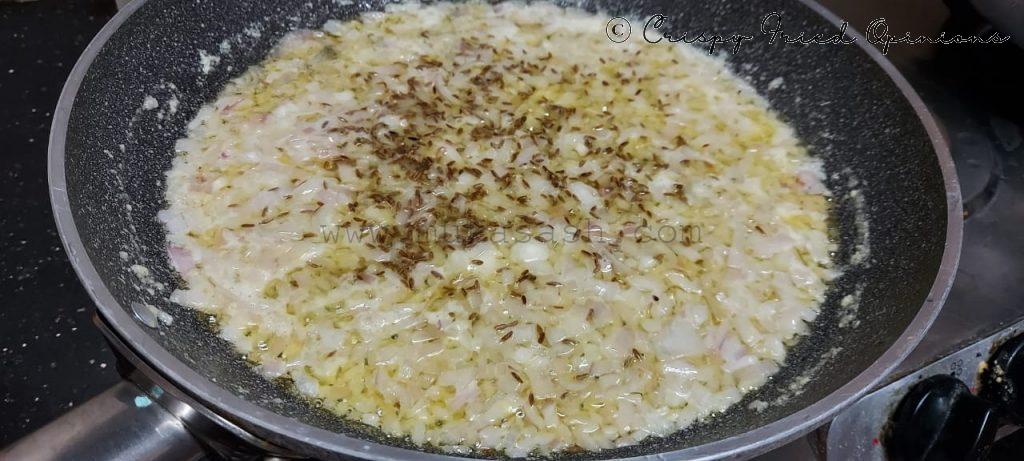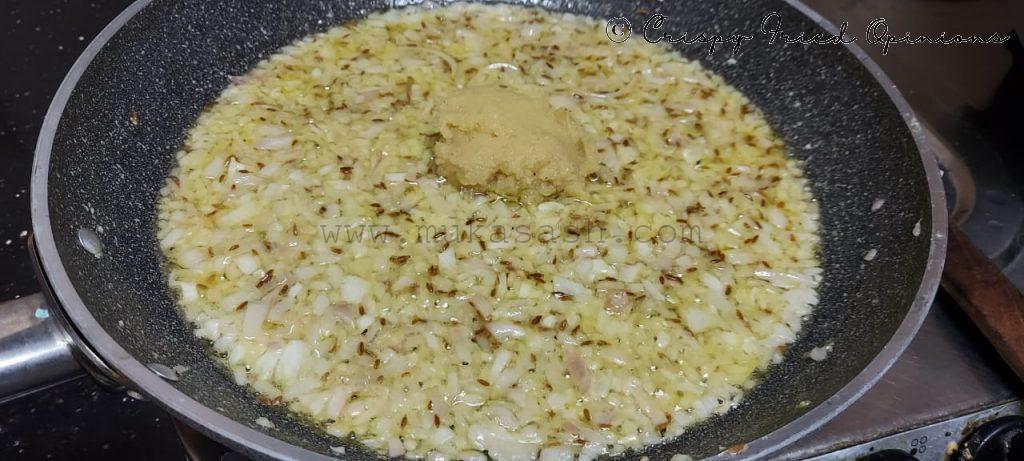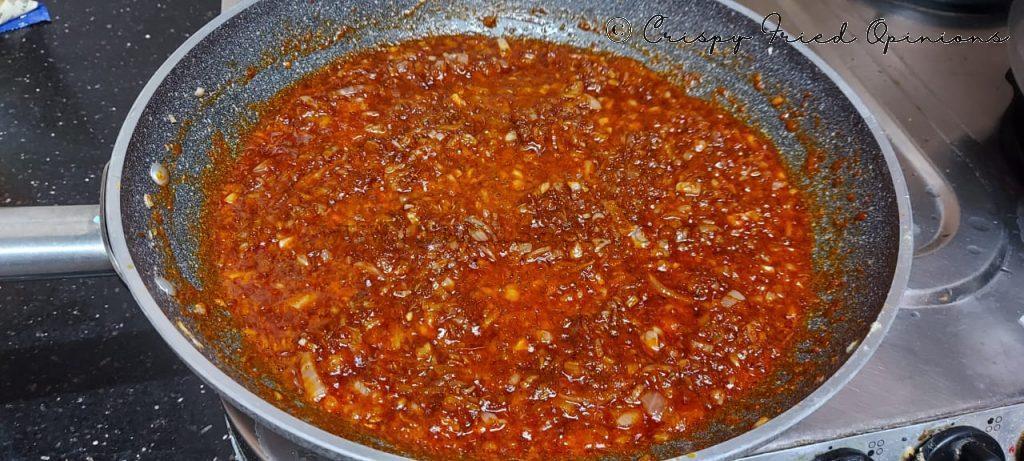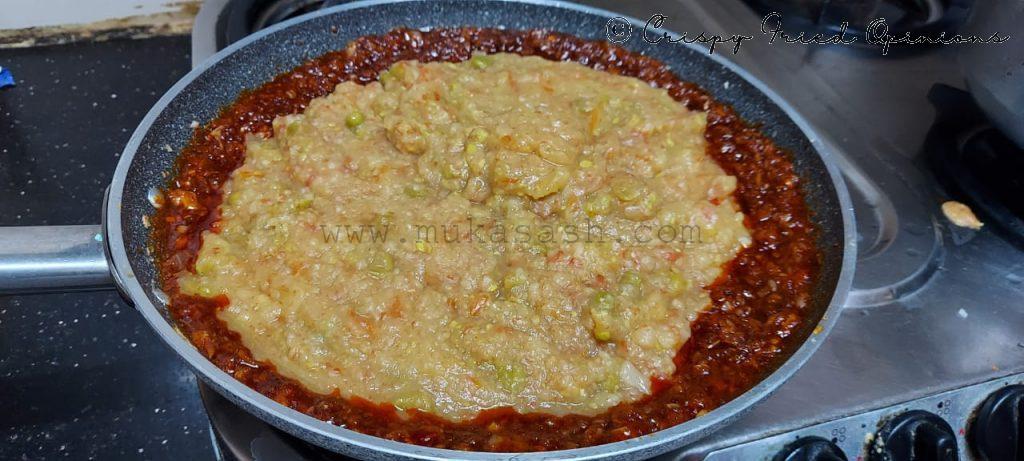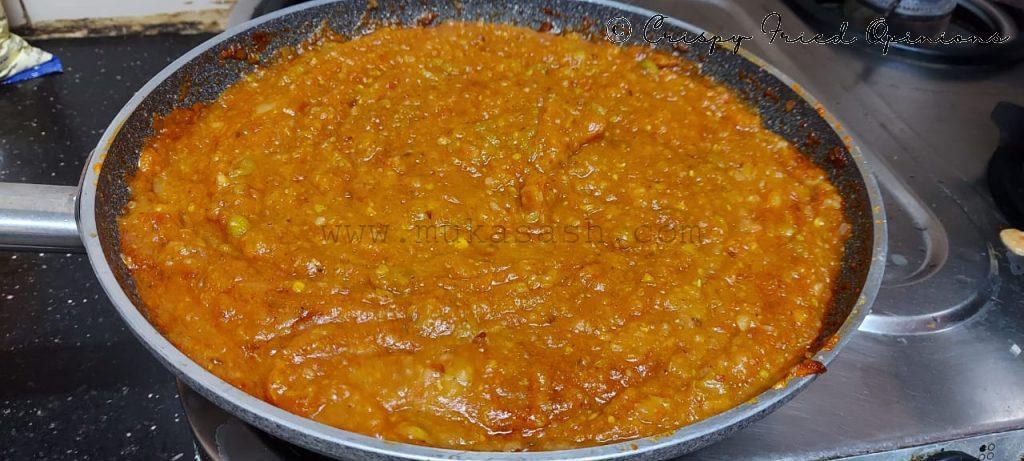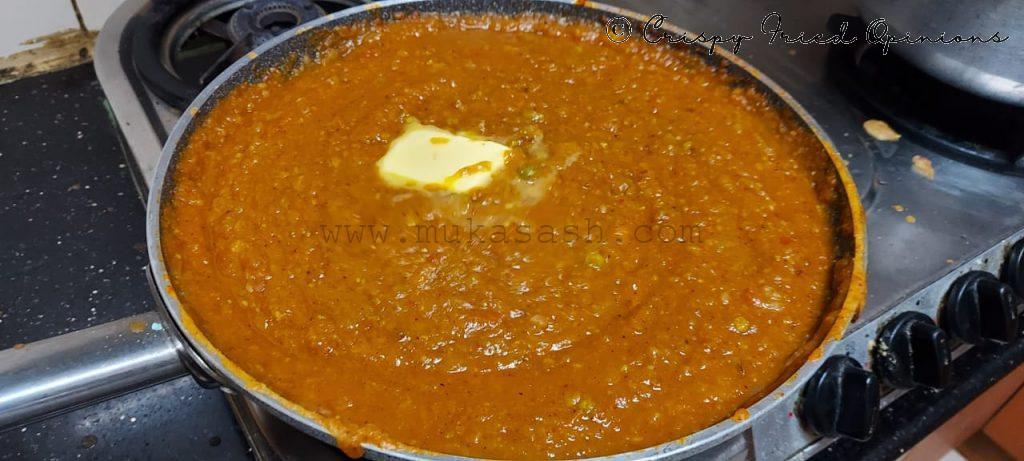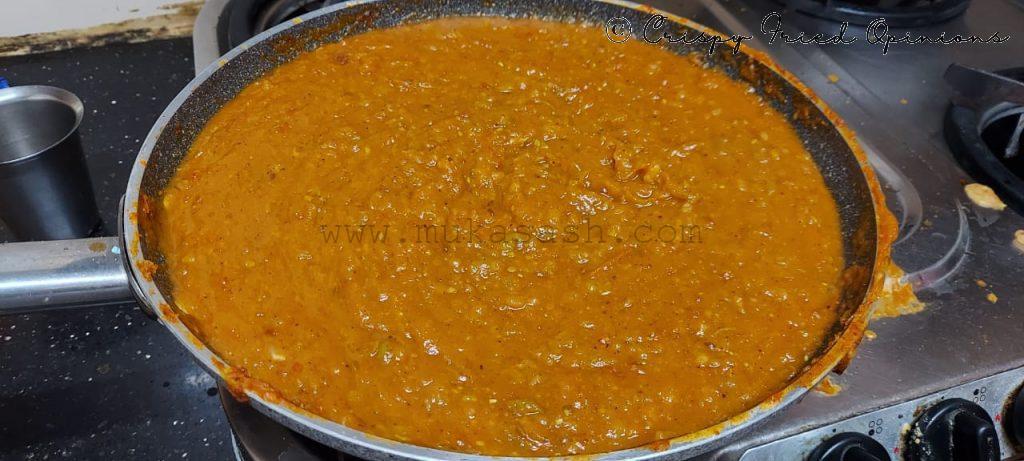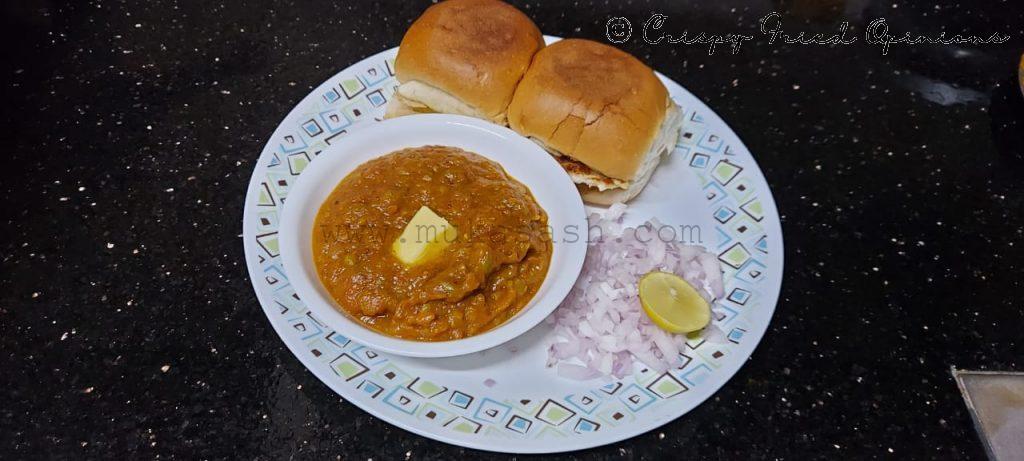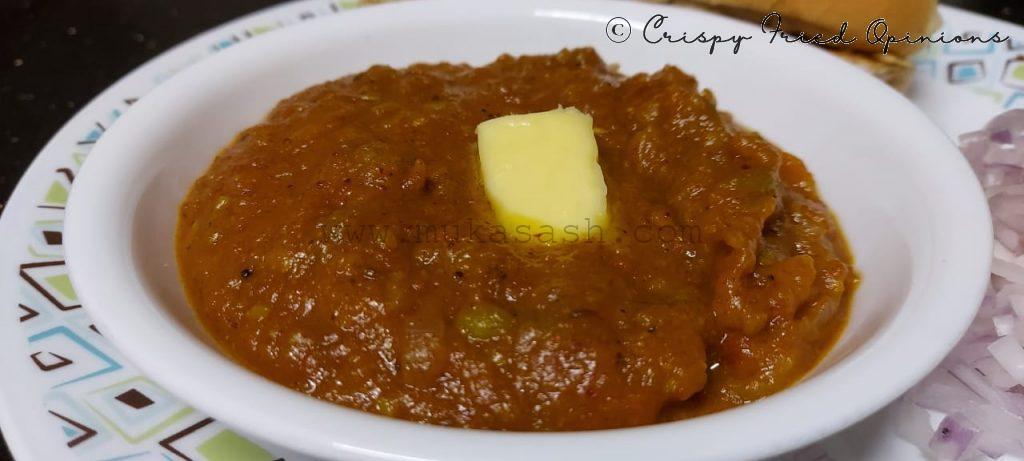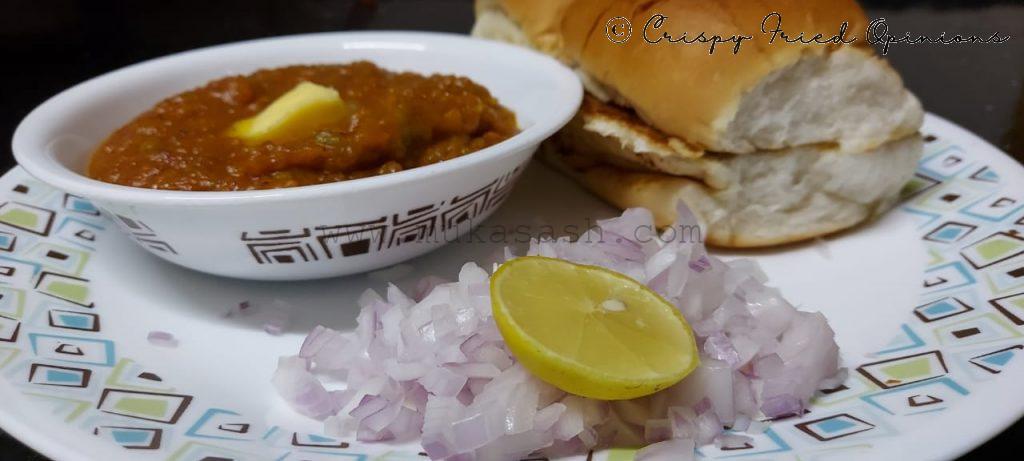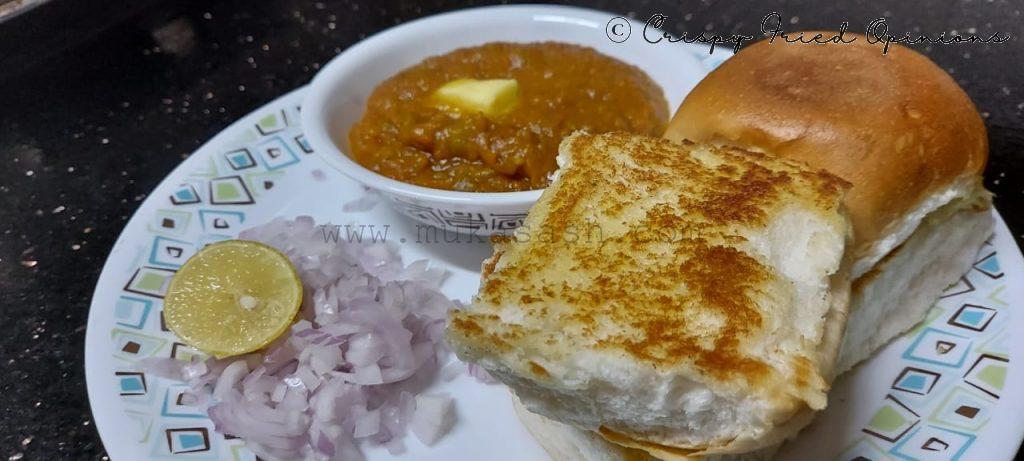 Ingredients:
4-5 Potatoes peeled and roughly cut into small pieces
4 Tomatoes chopped
a bowl of Green Peas
2 Medium sized Onions, finely chopped.
1 Capsicum finely chopped would have been great, I didn't have.
4 Tsp Kashmiri Chilli Powder. I didn't use Food color.
3 Tsp Pav Bhaji Masala.
100g Butter
2 Tsp Cumin seeds
1 Tbsp Ginder Garlic Paste
Salt to taste.
Preparation;
1. Add the Cut potatoes, chopped tomatoes and Peas into a pressure cooker, add salt, cook for 2-3 whistles.
2. After pressure releases, using a masher, mash the contents into a mushy paste.
3. Add 3/4th of the 100g butter in a pan.
4. Add finely chopped onions and saute on medium flame, add cumin seeds, ginger garlic paste and saute until onions turn golden brown.
5. Add Chilli Powder and Pav Bhaji masala and let it mix well with onions and cook.
6. Add the Potato-Peas-Tomato mushy mixture to the pan, and mix well.
7. Add the remaining butter to the Bhaji and allow to simmer on low flame for a while until desired consistency is achieved.
8. Toast the Pav with Butter and serve with chopped onions and lemon wedge.
Pretty easy to make this, and kids are quite fond of it. It turned out to be very tasty, we loved it !
If you liked what you just read, please feel to share it with your near and dear ones. Also try it out yourself. If you'd like to see what I have been cooking during the lockdown, here's a link to my cooking experiments.
I'll see you again with another experiment from the kitchen, until then, taata ! 🙂