Last week we had a few rainy evenings and pleasant weather in Chennai, and on one such occasion, the craving for something hot and crispy took over! As luck would have it, I spotted the below flyer in food circles, and decided to try! Lately I'm having extremely busy days at work, and it has been a while since I tried anything in kitchen. In fact, my last self-cooking post is over two months old.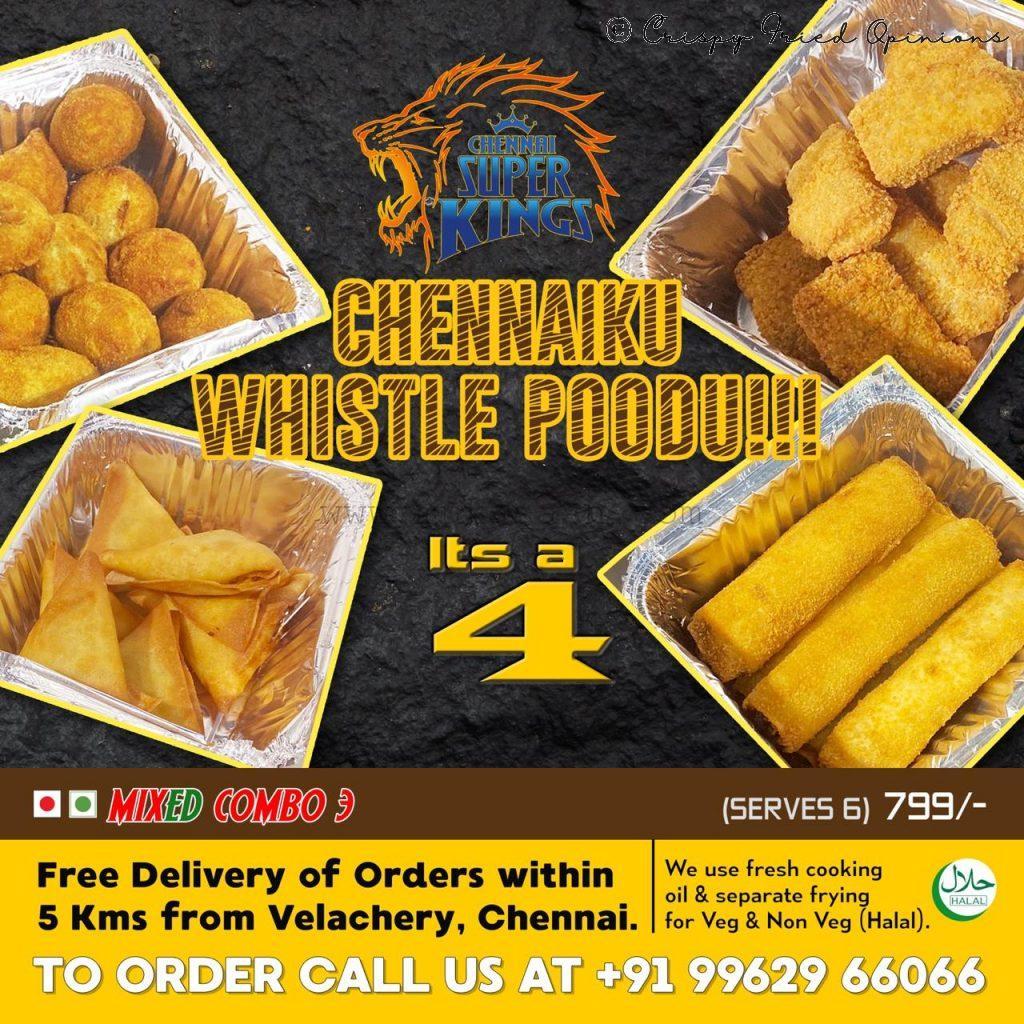 This is how it was served to everyone at home. It was hot, tasty, and did well enough to satisfy the rainy evening cravings! It is basically frozen snacks which is deep fried and served hot. Not even going in the direction of whether it is healthy, etc. etc. On occasions when there's no time to do it ourselves and there's a need for serving some snacks, I would most certainly try this!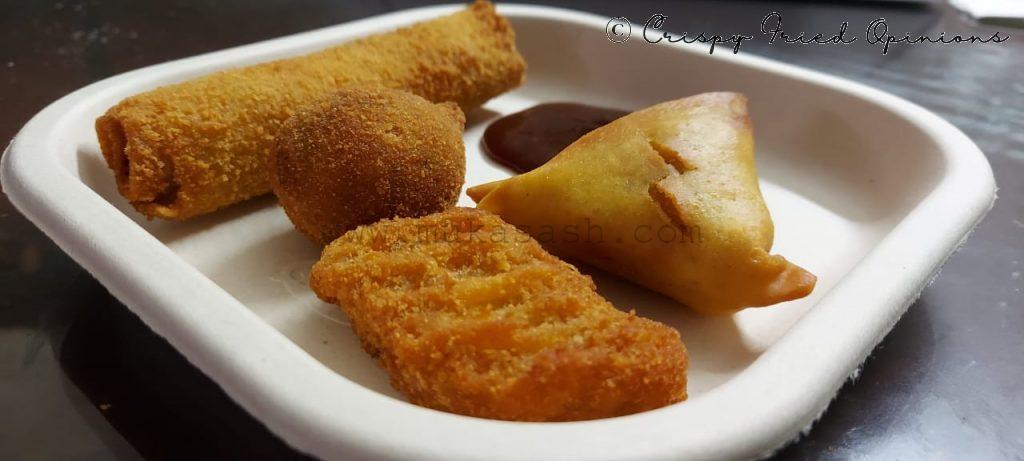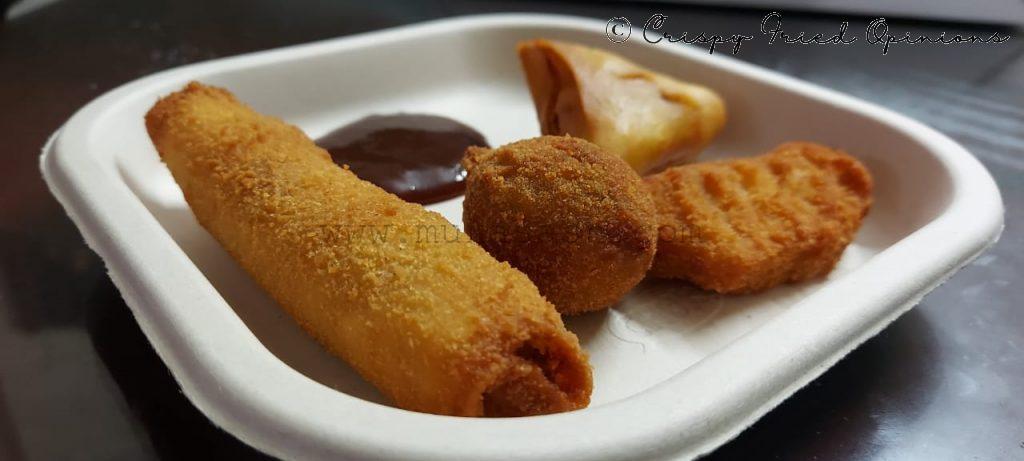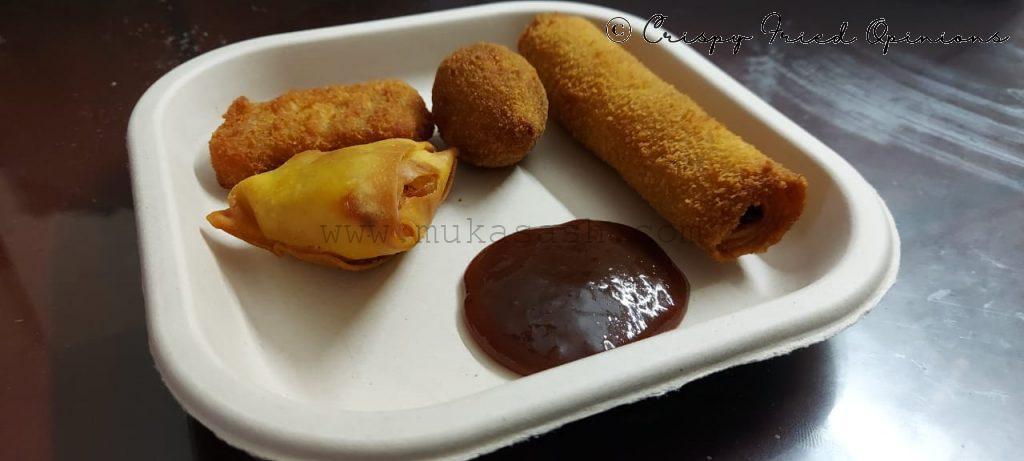 The packing was delivered pretty quickly, and the stuff was really hot. It resembled a cake box, nice and neat. As I opened, it, there was a small packet with strong paper plates, tomato ketchup sachets, and tissues. This mixed combo is meant to serve 6 people. As the name suggests, it is a mixed combo with 2 non-vegetarian and 2 vegetarian snacks. Chicken Cheese Balls and Chicken Nuggets for non-vegetarian and Corn Samosa and Veg Breaded Rolls for vegetarian.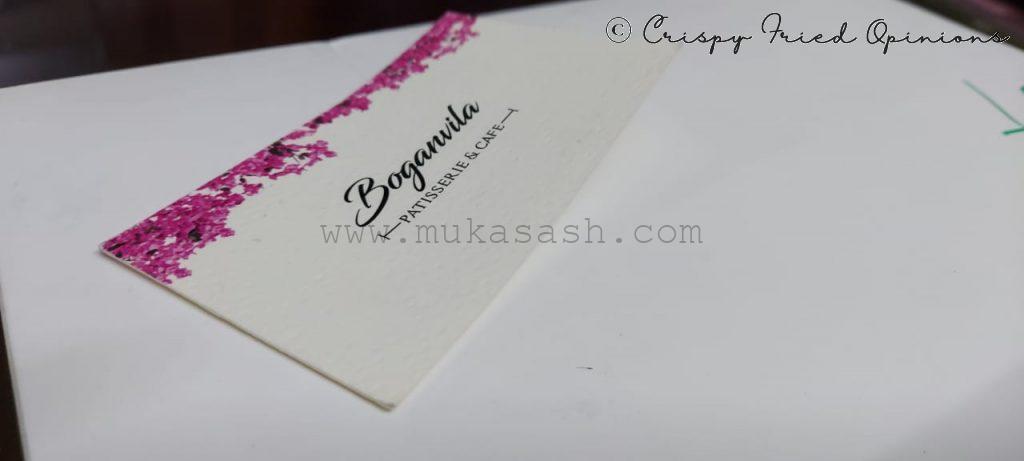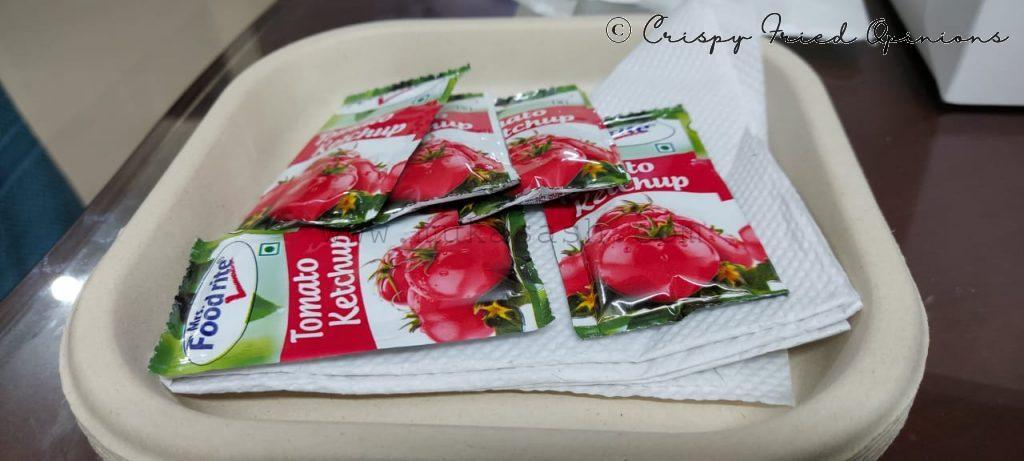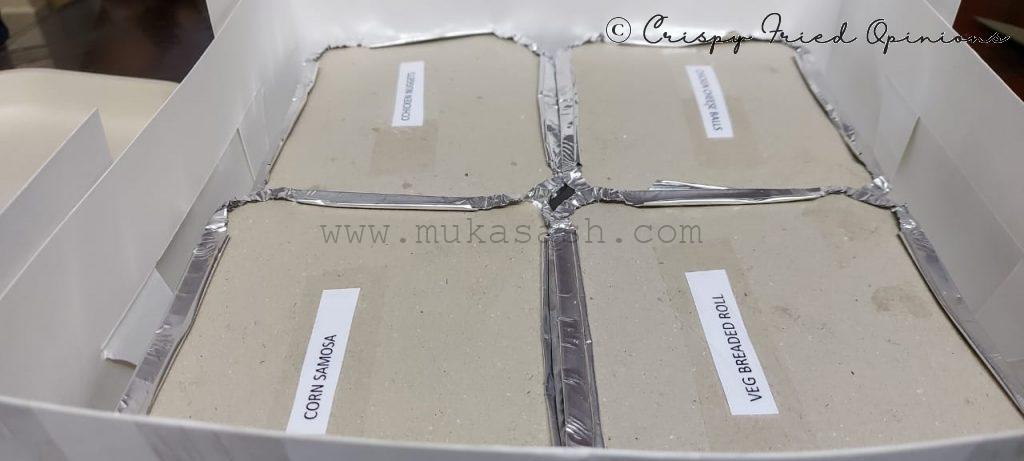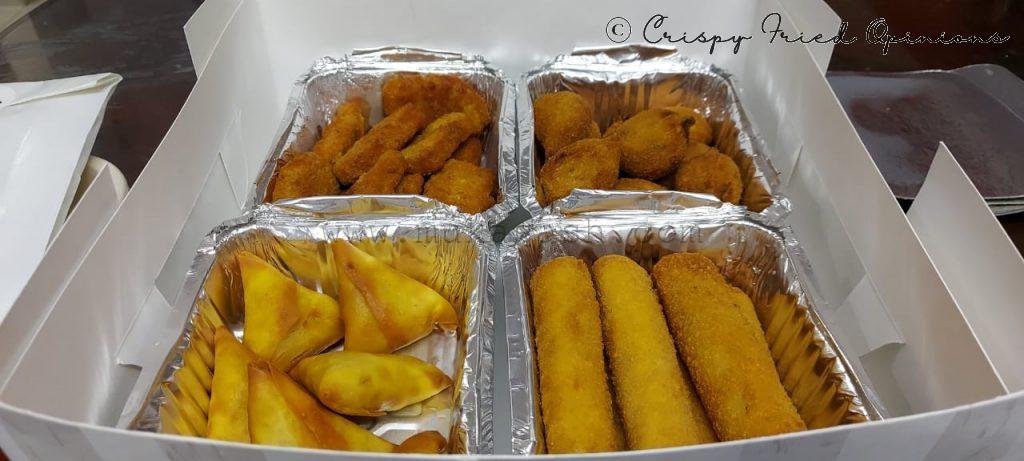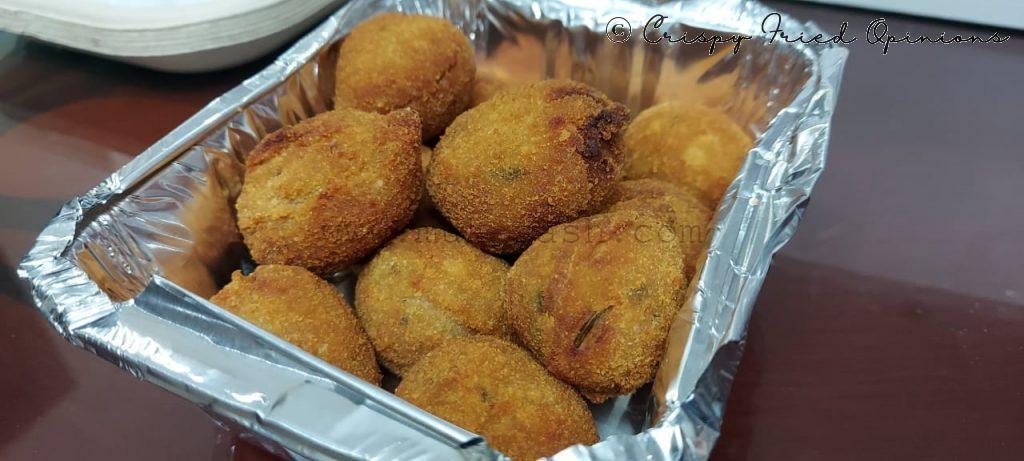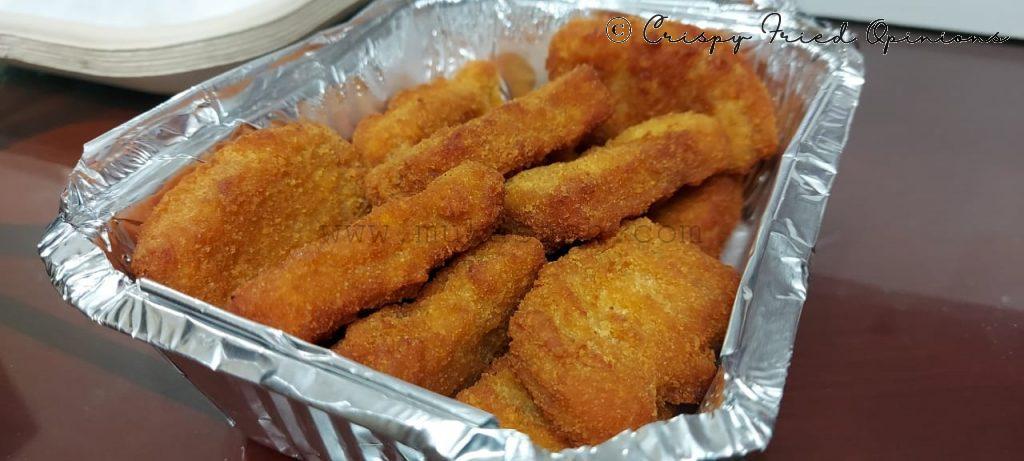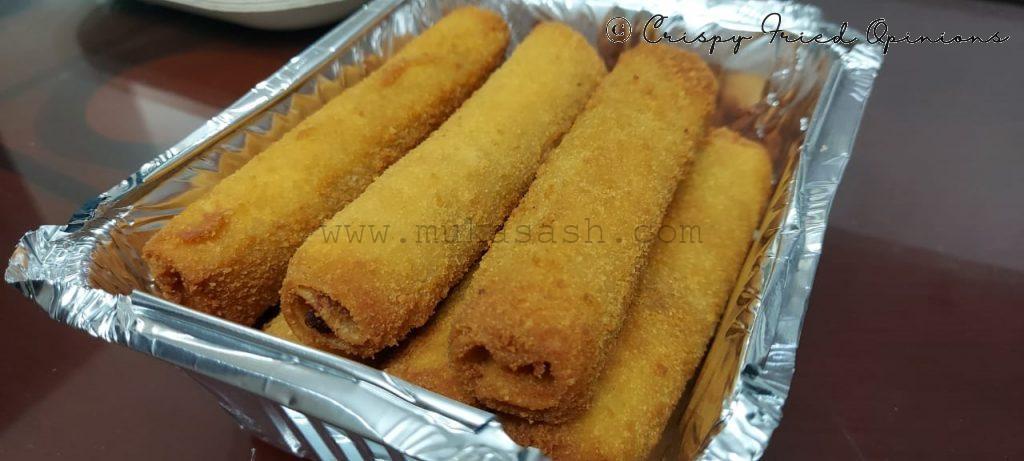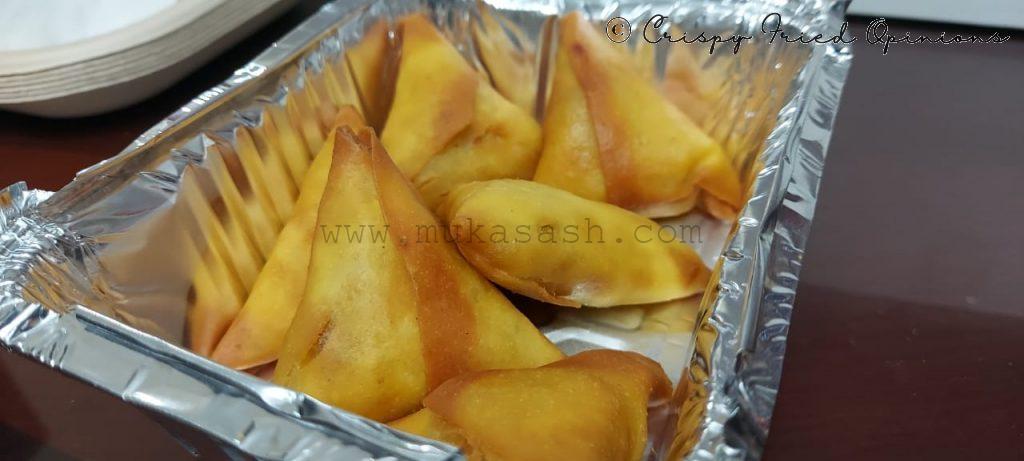 This mixed combo serves 6 persons and is priced at 799 bucks. I got a friendly discount of 20% and paid 640 bucks, in all. As I had mentioned, for a rainy evening, it was awesome!