I was pleasantly surprised to find a place like this in Karaikal. While we were extremely tired and searching for a place to have a non-veg dinner, all we saw was vegetarian restaurants – Hotel Anandha, Hotel Sri Kandas, et all. After a while, we were on the verge of giving up when we saw this place, out of the blue! Crowded and happening at around 10 PM in the night. Looked no further, decided to check it out.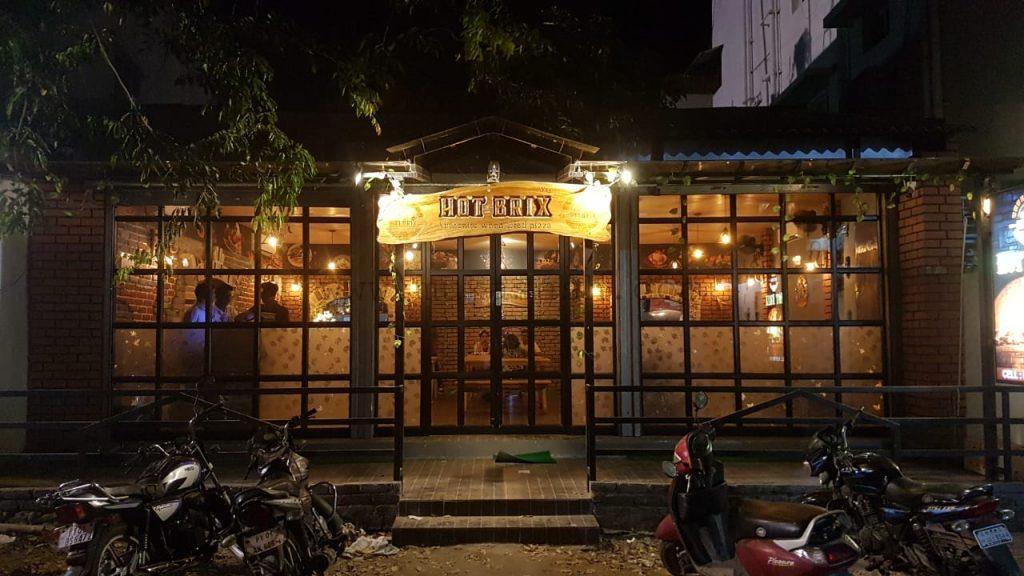 The interiors were nicely done with a brick finish, service windows on either side, one serving mocktails and another dishing out pizzas out of the wood fired oven.
After a quick look at the menu, we ordered a Cheesy Garlic Bread, Peri Peri Fries, Family-size Chicken Barbeque Pizza, and a Mac n Cheese pasta. We included a Medium-sized Paneer Tikka pizza, later. The dishes tasted pretty good, nothing worth complaining. The Garlic Mayonnaise was wonderful, we asked for an extra portion too.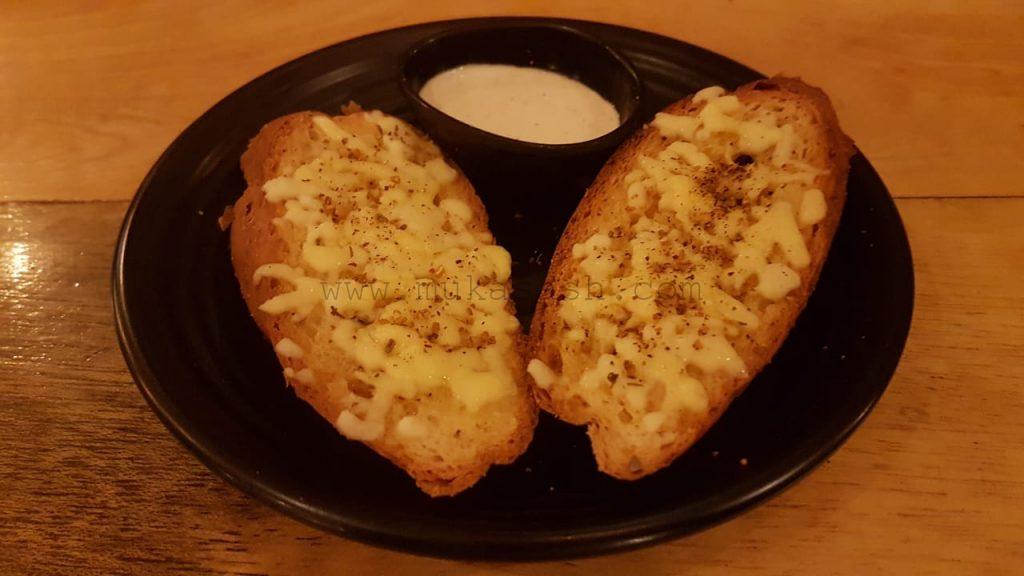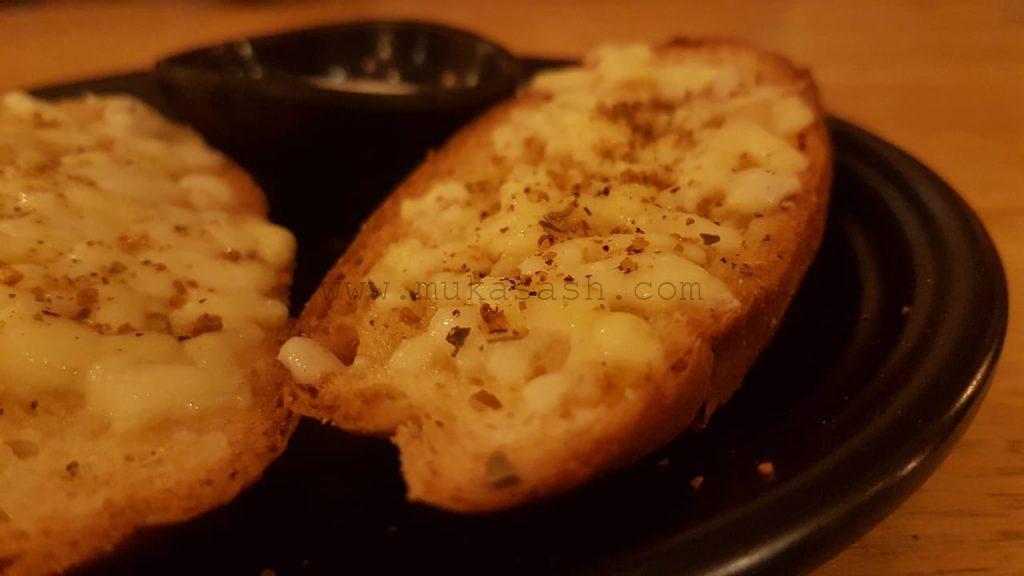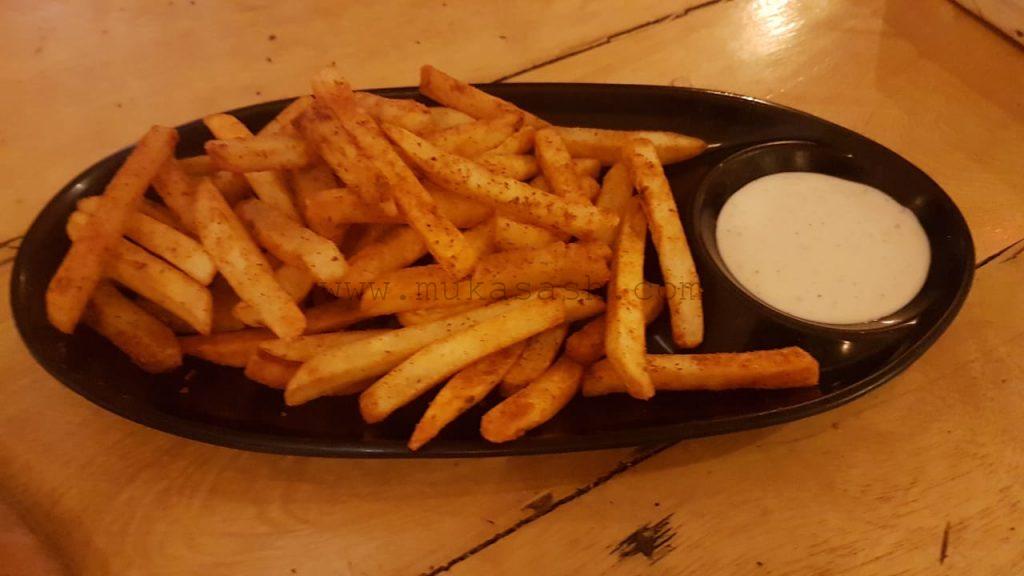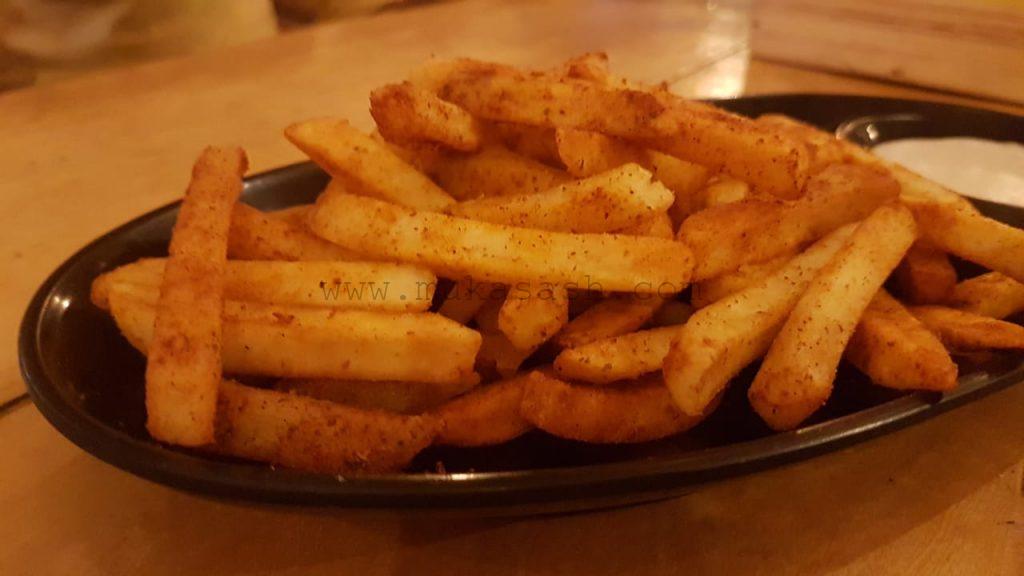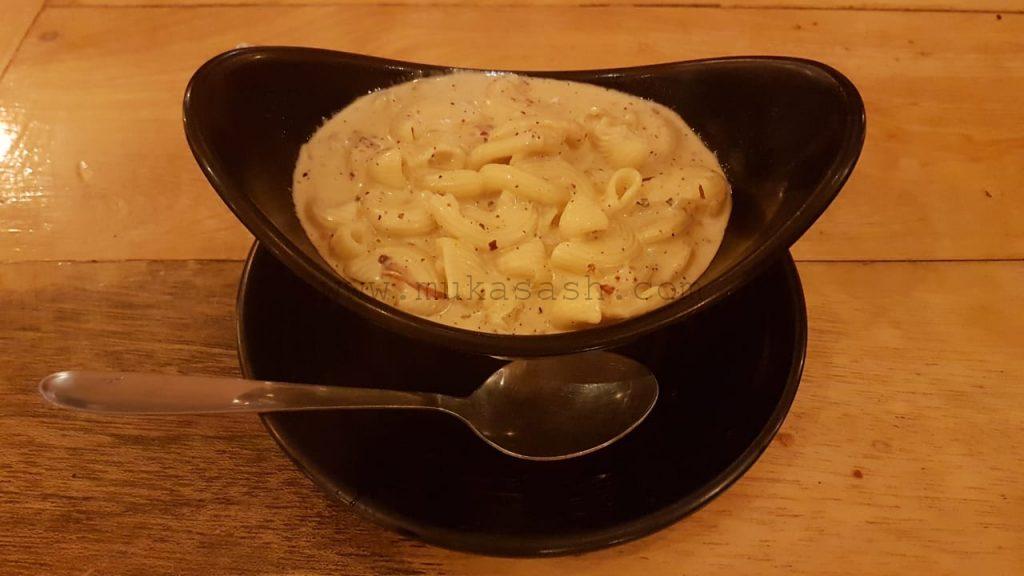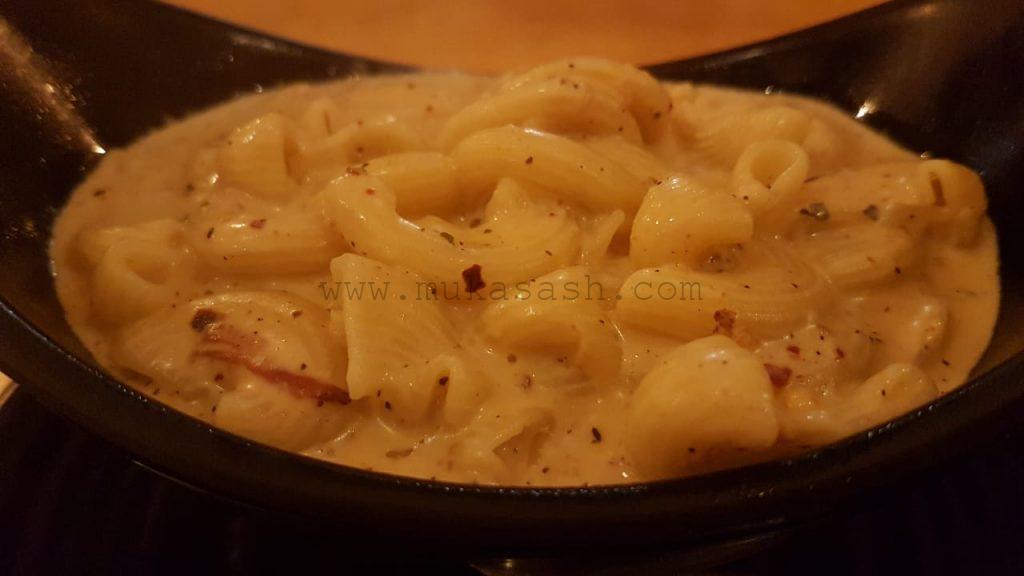 Pizzas were good too, served piping hot, and the usual condiments – Oregano seasoning and Chilli Flakes were on the table. Chicken in the Barbeque Chicken pizza could have been softer, rest was all fine.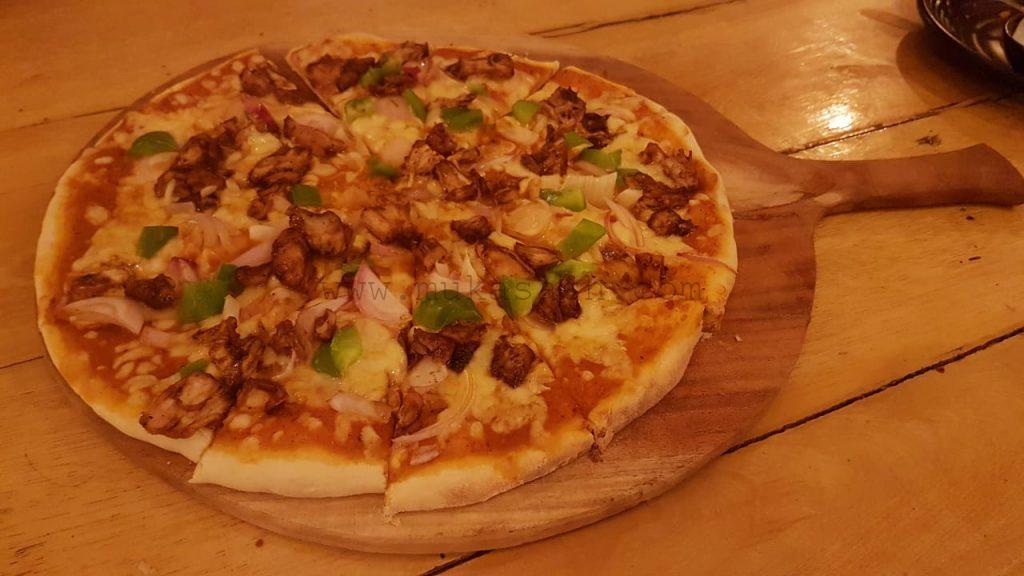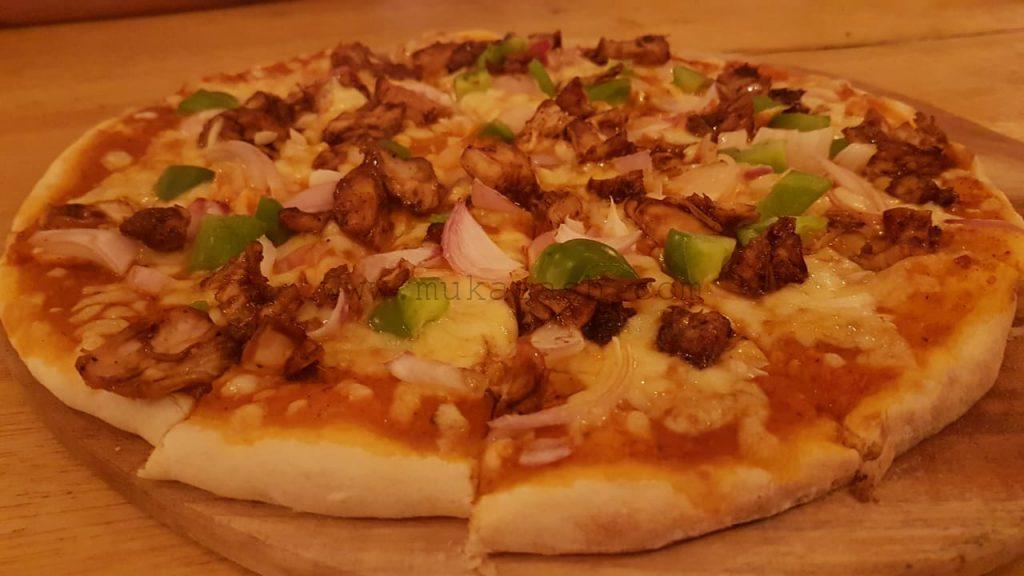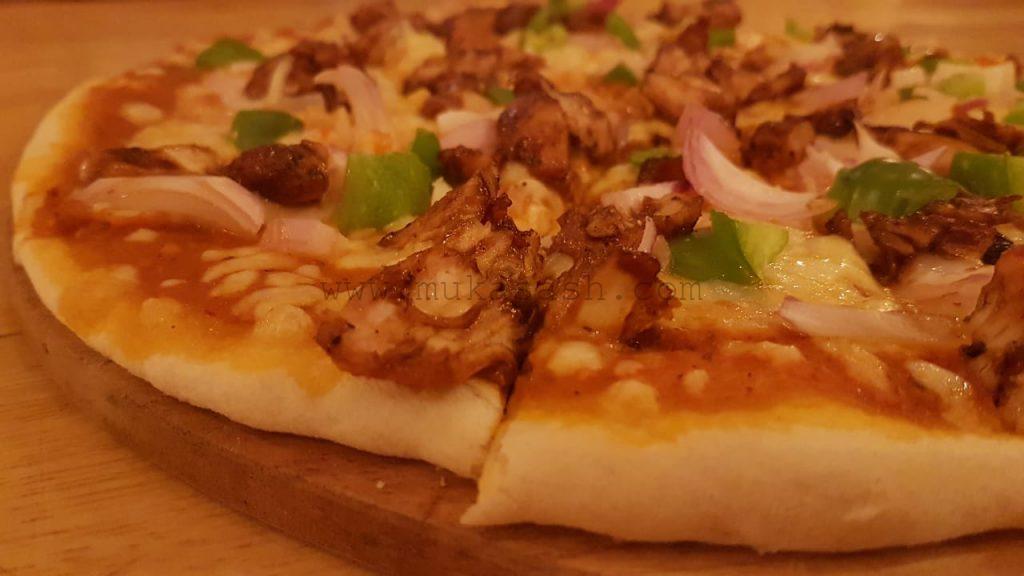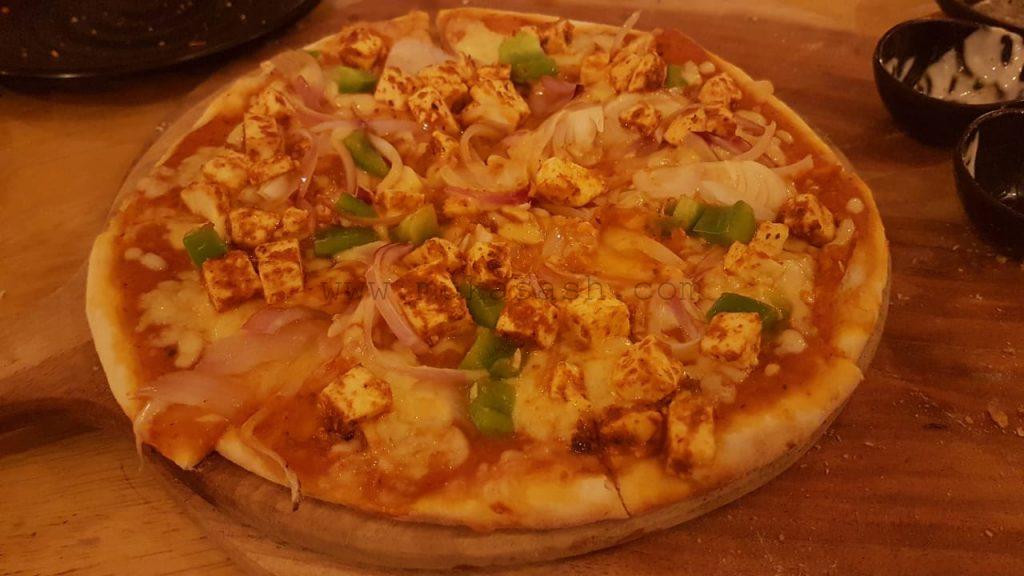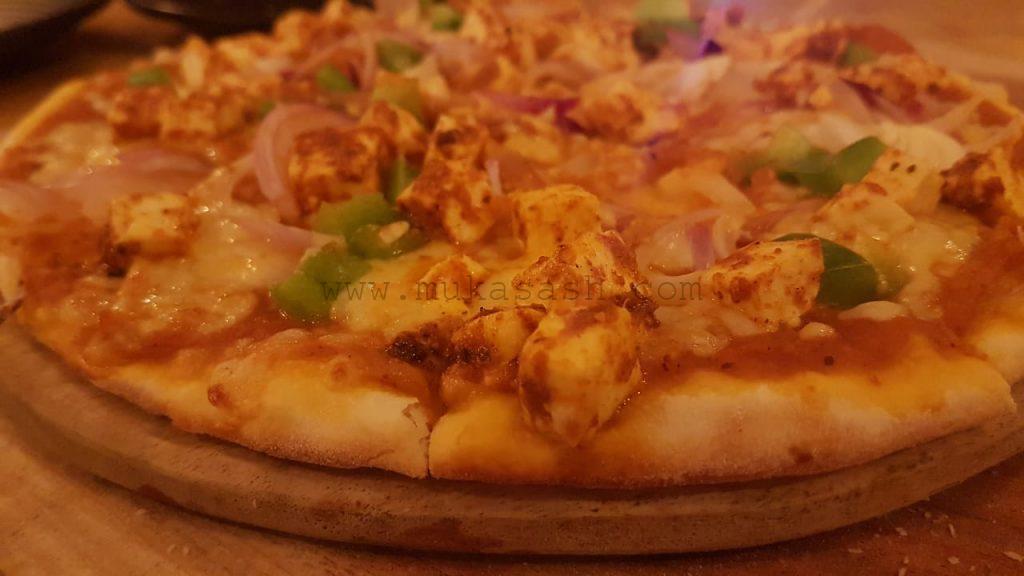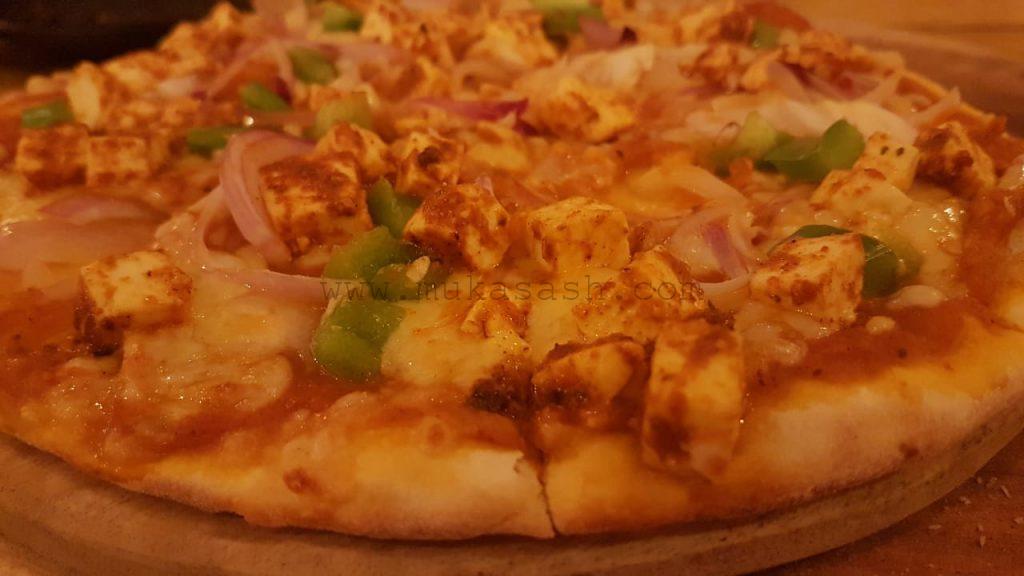 Service left a lot to be desired. It wasn't bad attitude, it was just that they needed to get used to being proactive. It took quite some time to make an eye contact with any waiter to ask for something. Perhaps they're just very new and will get better with time.
The menu was all-veg, but they offered to make a Chicken pizza if we wanted. Not sure what that was, perhaps they're looking to change it to Veg and non-Veg and the menu wasn't ready yet!
We paid 755 bucks in all, quite reasonable for what we had. Kids happy, me happy !
I'd gladly recommend this place if you're in the mood for some pizzas in Karaikal!